Booklet
YouTube UI Evolution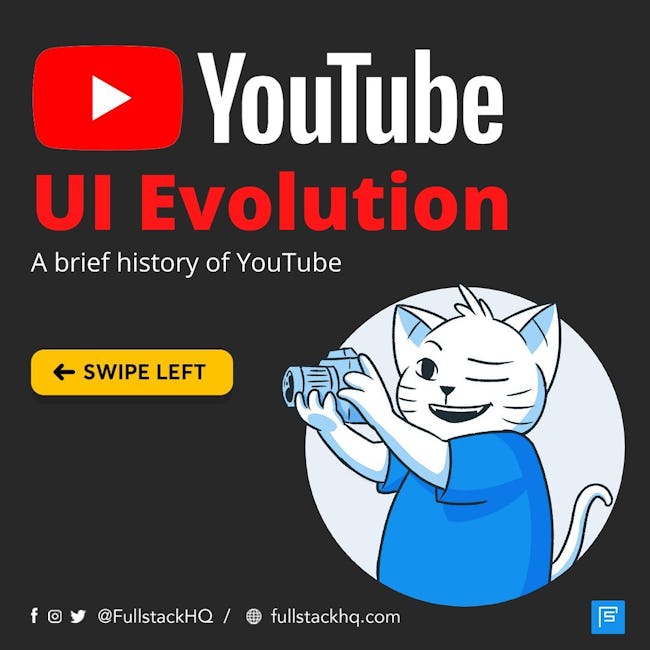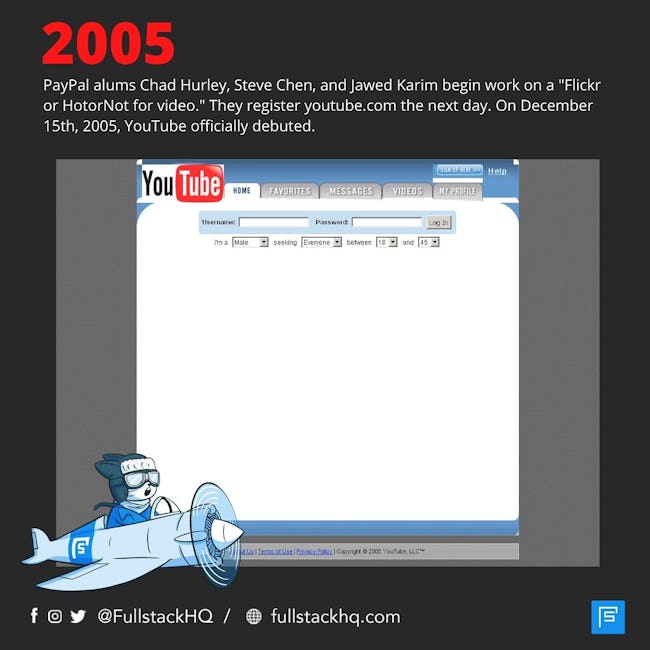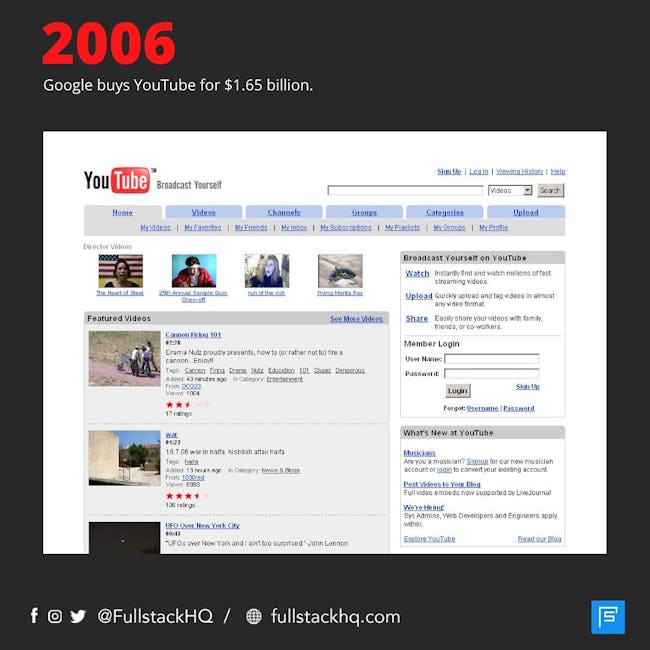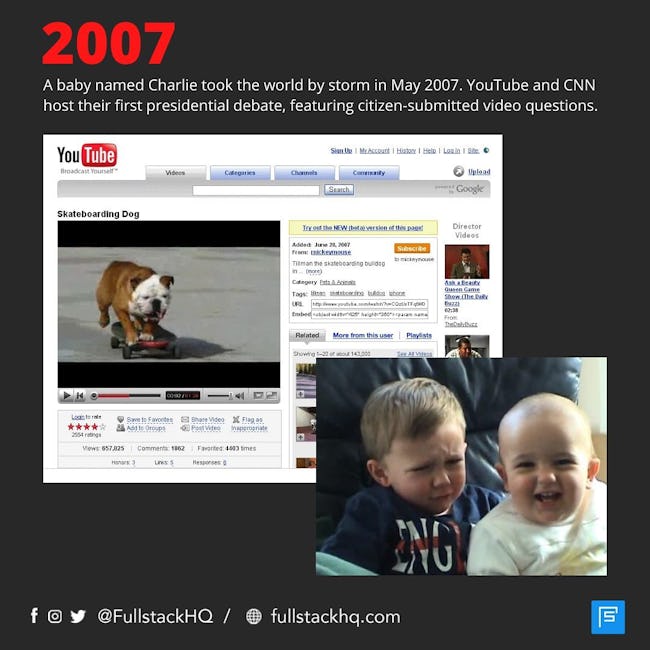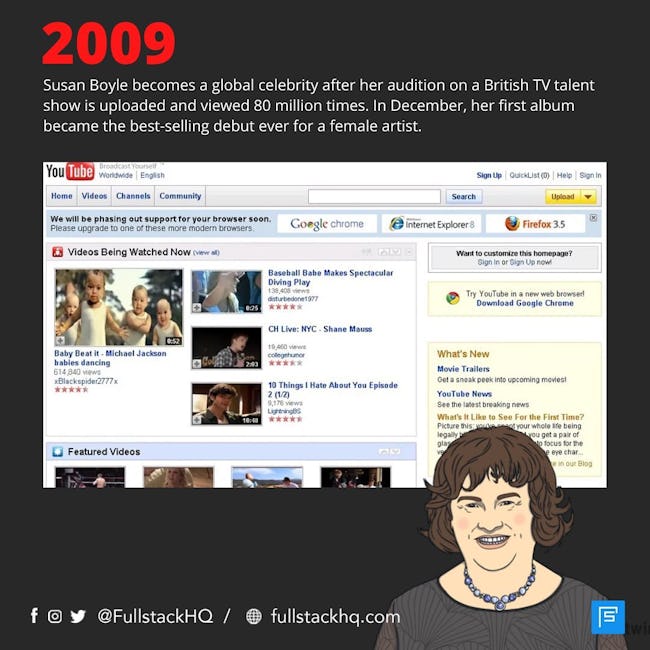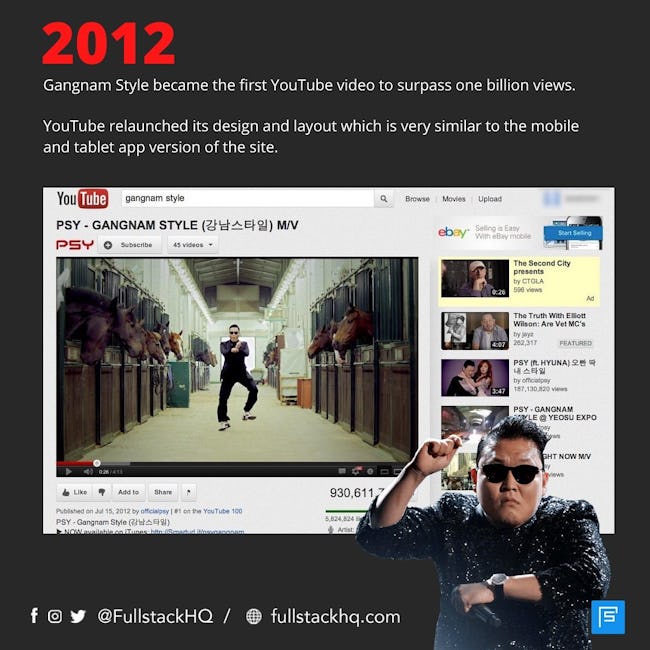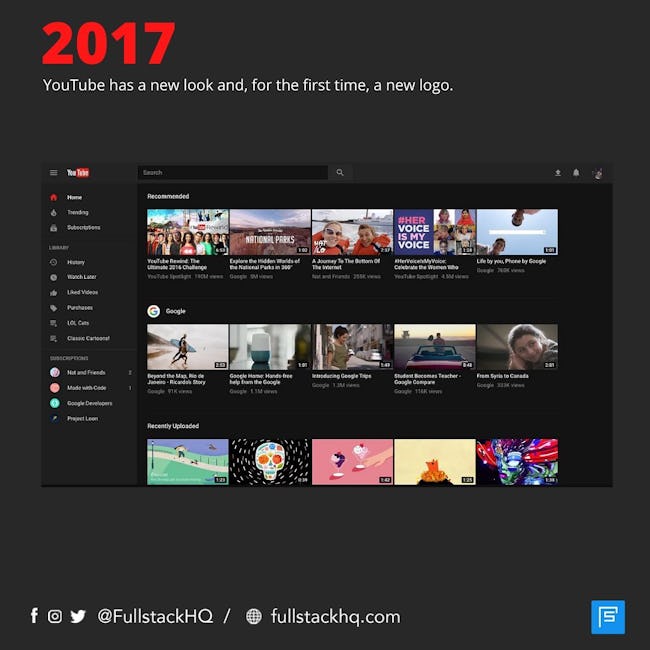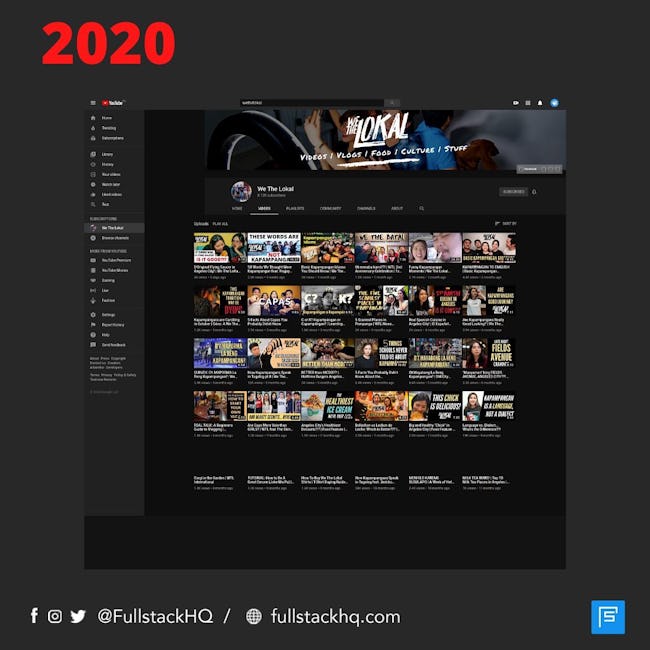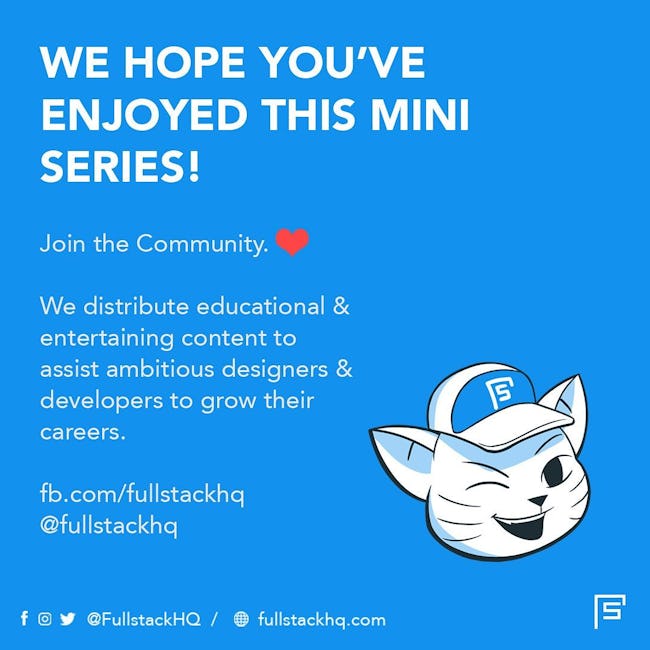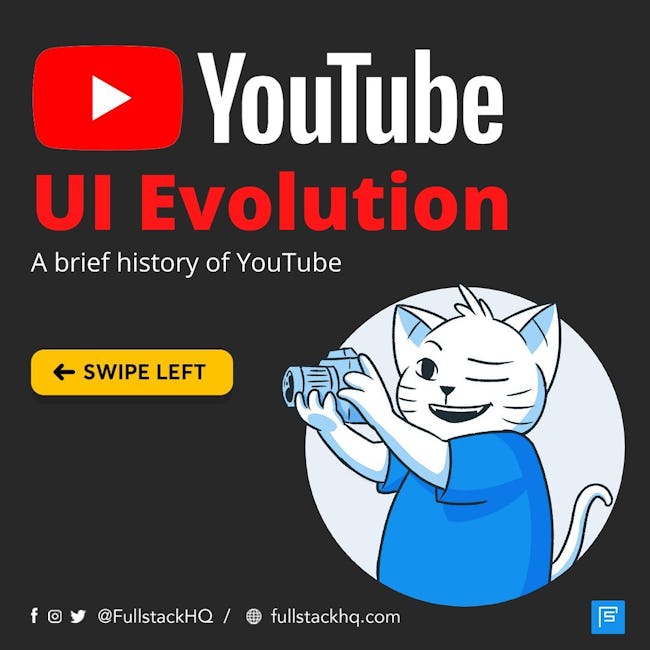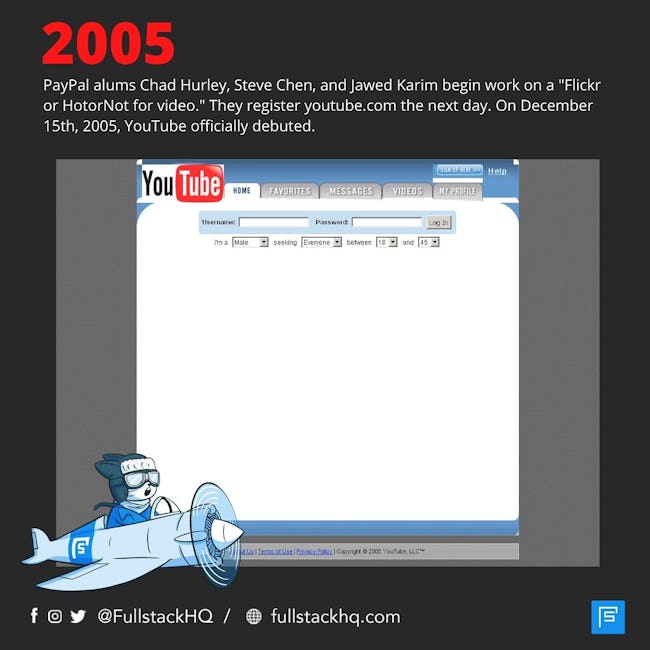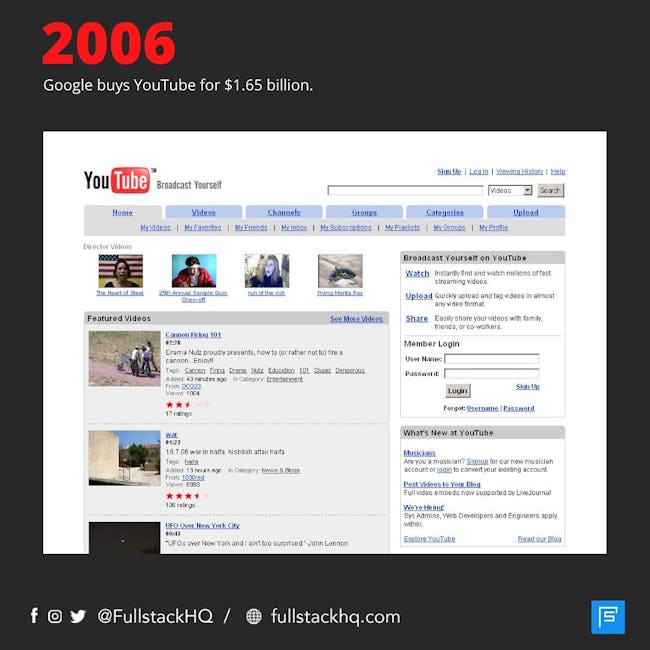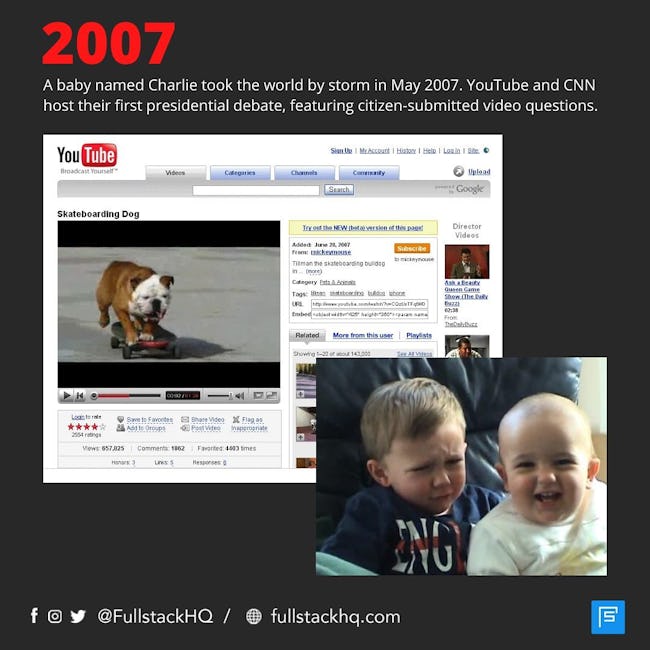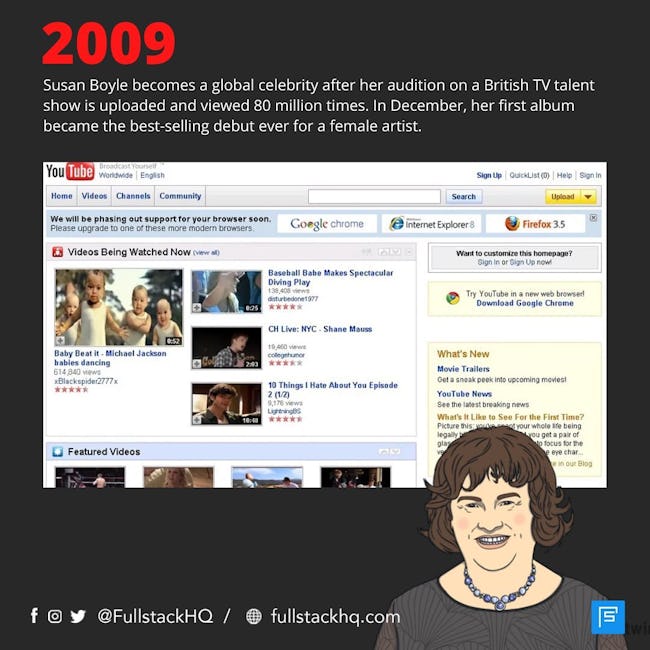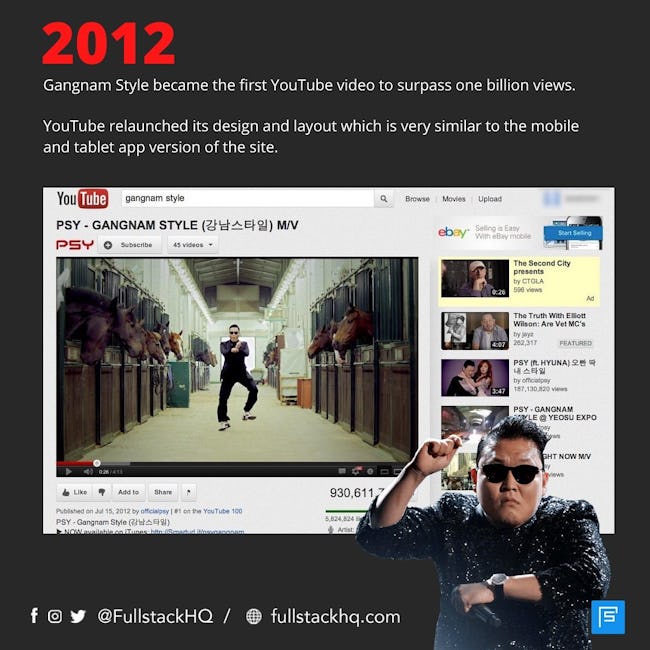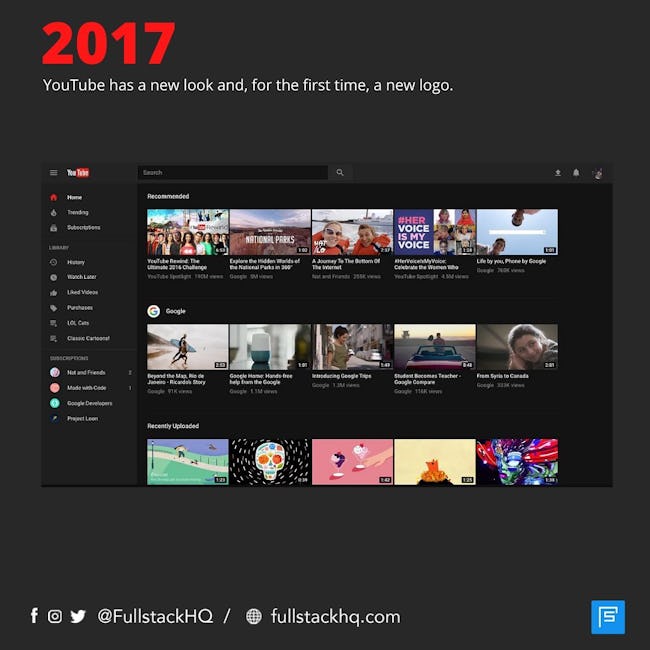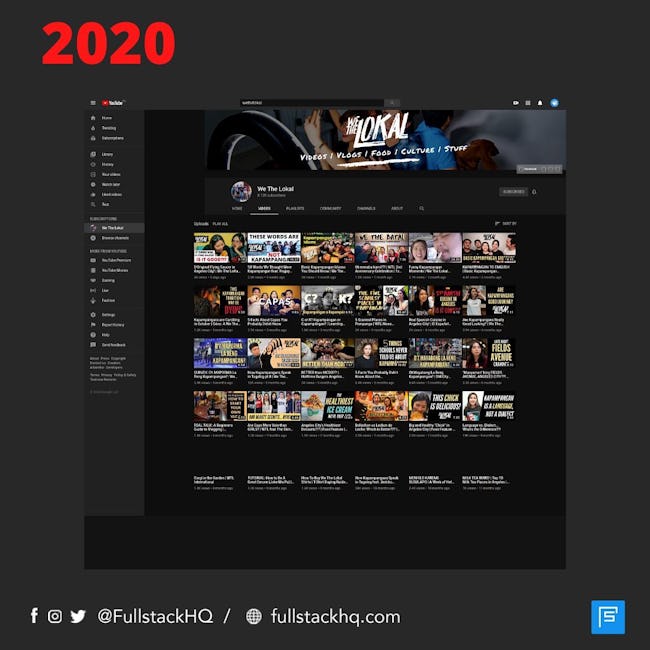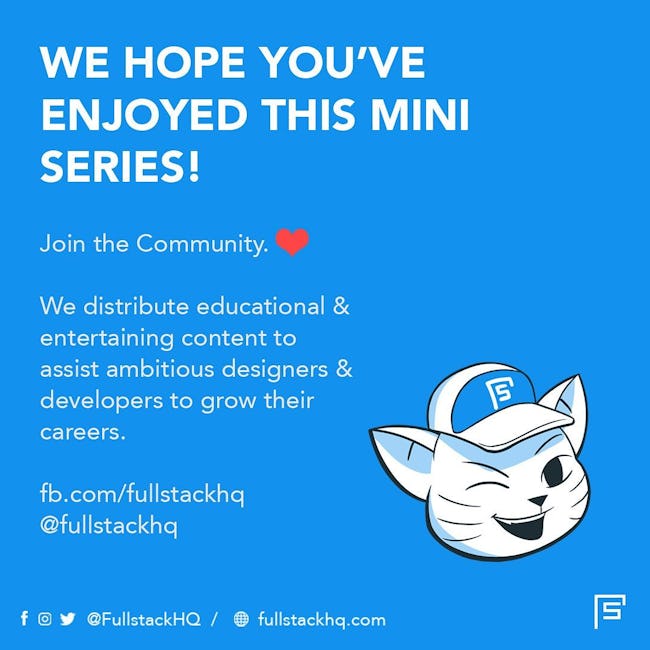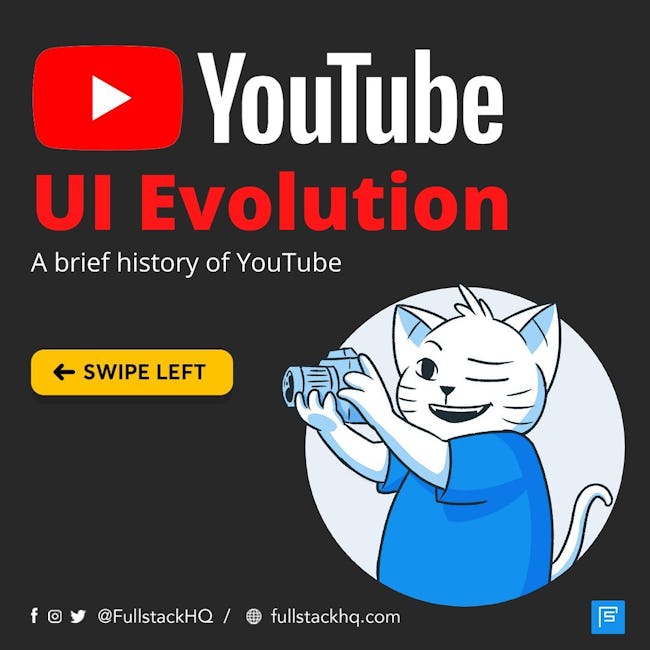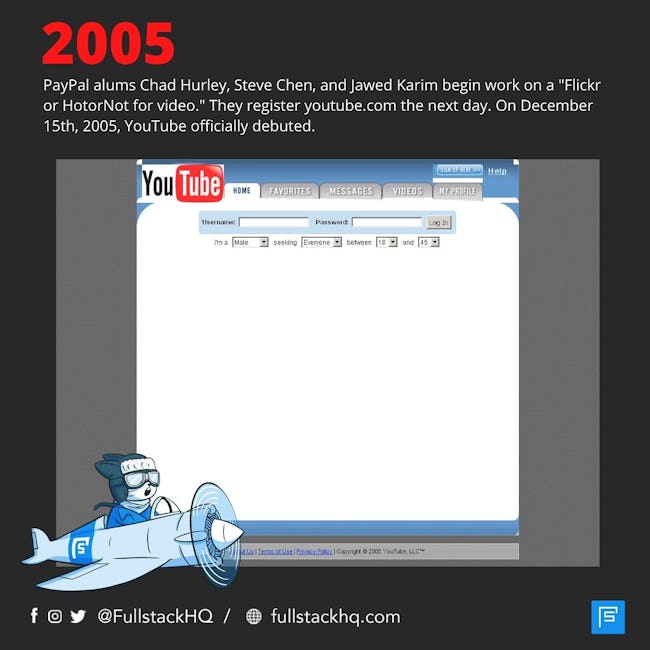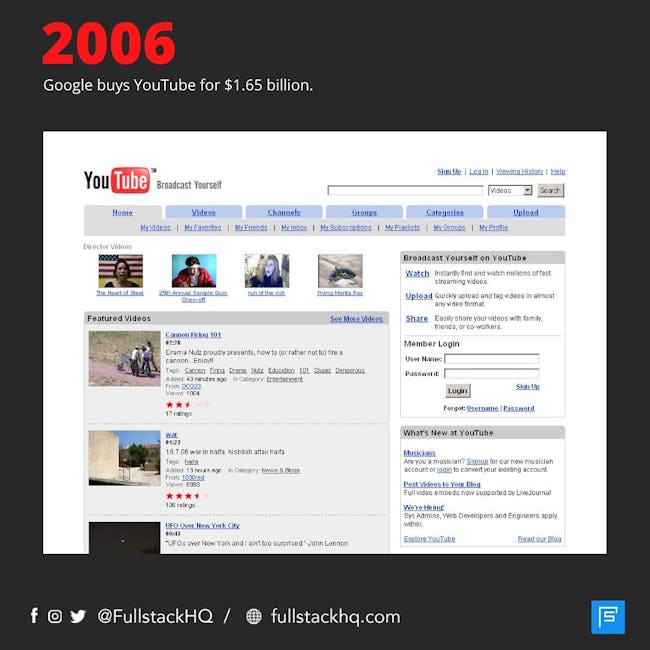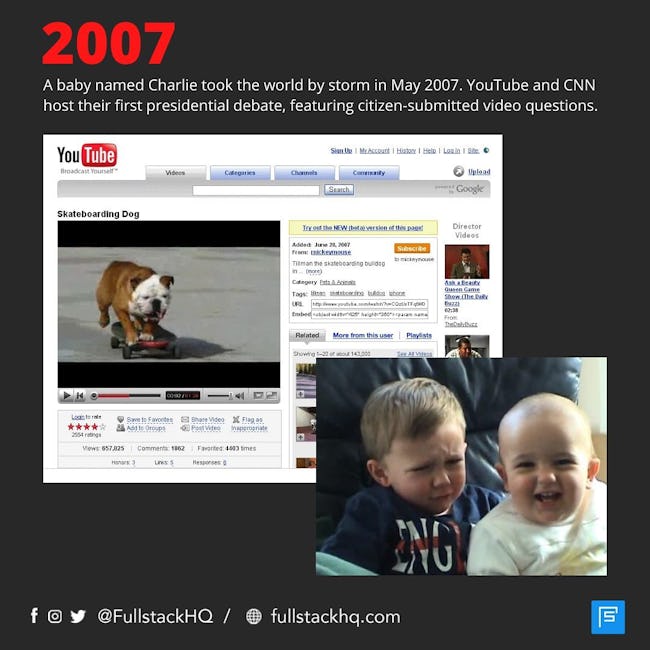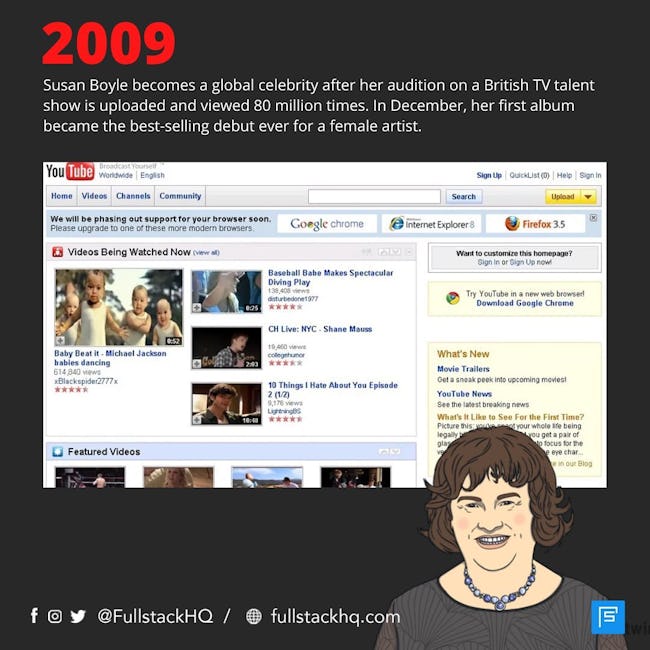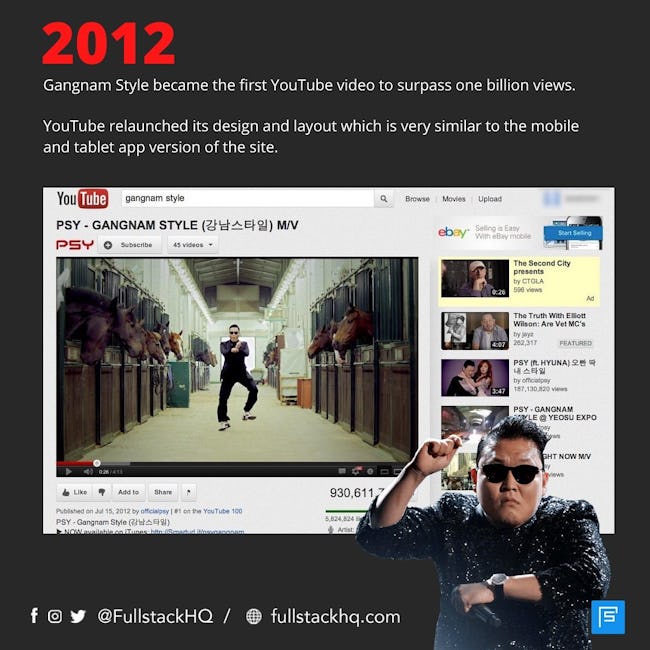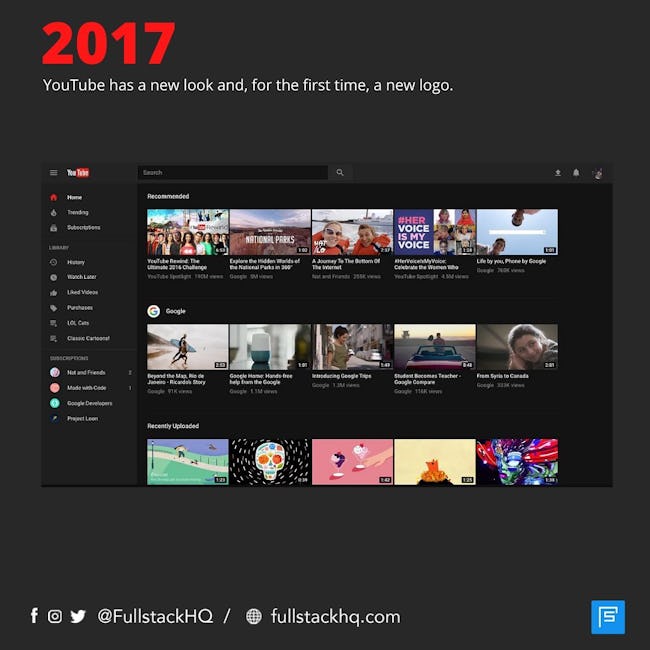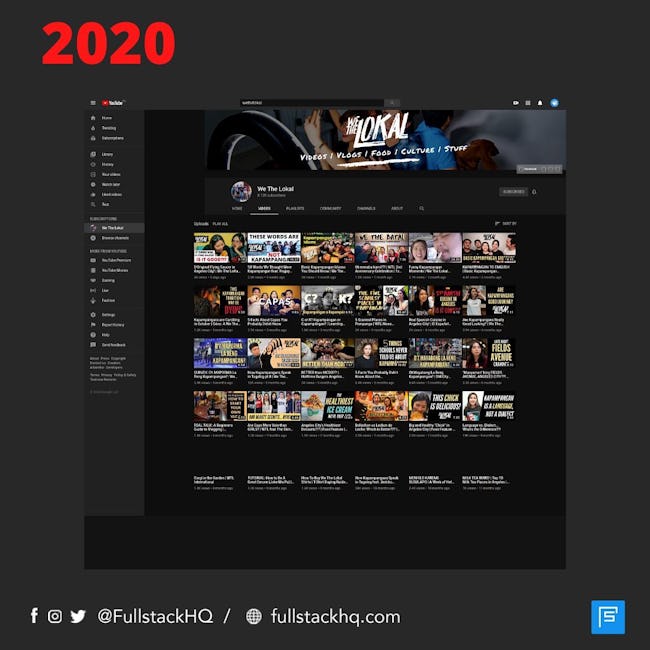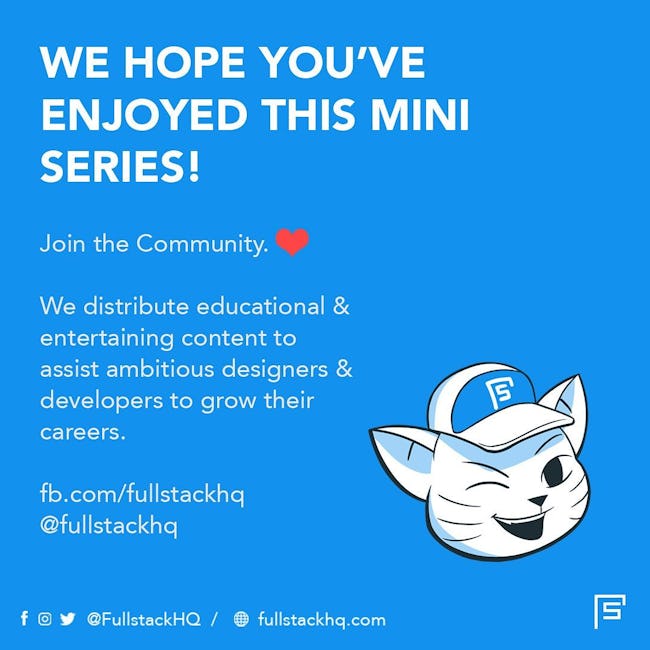 YouTube UI Evolution
2005
PayPal alums Chad Hurley, Steve Chen, and Jawed Karim begin work on a Flickr or HotorNot for video. They register youtube.com the next day. On December 1 5th, 2005, YouTube officially debuted.
2006
Google buys YouTube for $1.65 billion.
2007
A baby named Charlie took the world by storm in May 2007. YouTube and CNN host their first presidential debate, featuring citizen-submitted video questions.
2009
Susan Boyle becomes a global celebrity after her audition on a British TV talent show is uploaded and viewed 80 million times. In December, her first album became the best-selling debut ever for a female artist.
2010
The YouTube website launched a new design, with the aim of simplifying the interface and increasing the time users spend on the site.
2012
Gangnam Style became the first YouTube video to surpass one billion views. YouTube relaunched its design and layout which is very similar to the mobile and tablet app version of the site.
2017
YouTube has a new look and, for the first time, a new logo.
2020
More booklets by Fullstack HQ
More Design booklets
Your recently viewed booklets
See all booklets