Booklet
Your Personal Brand Cheat Sheet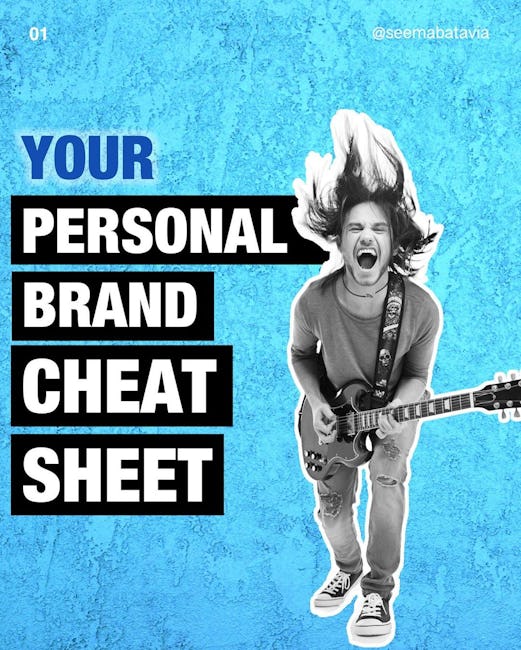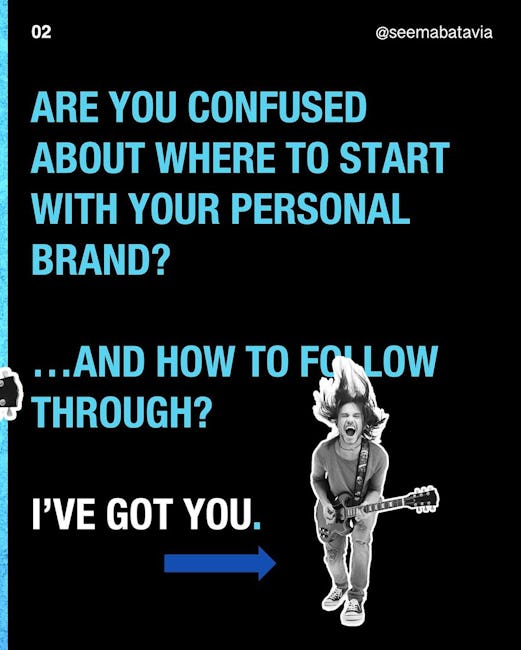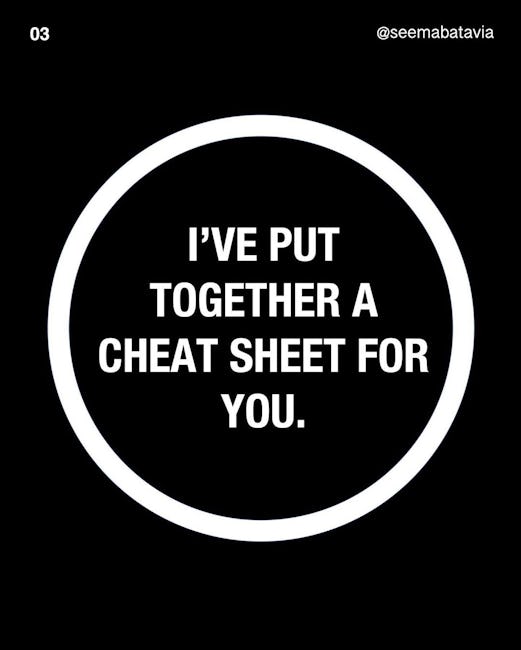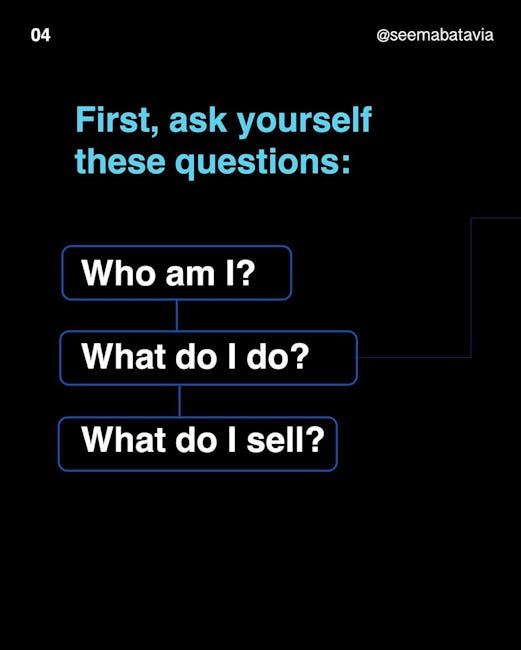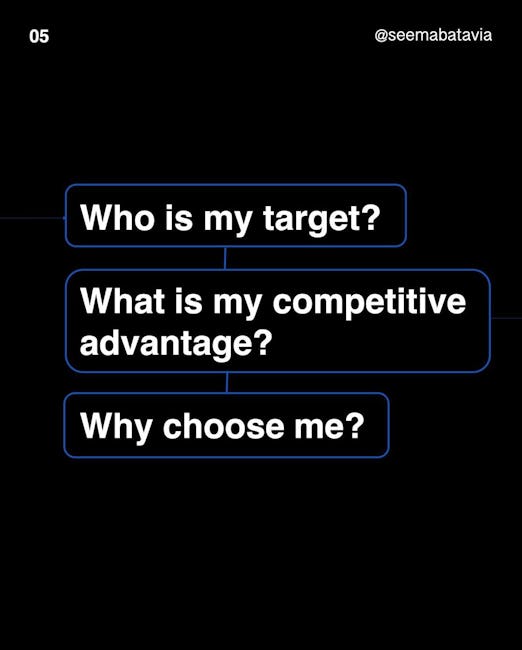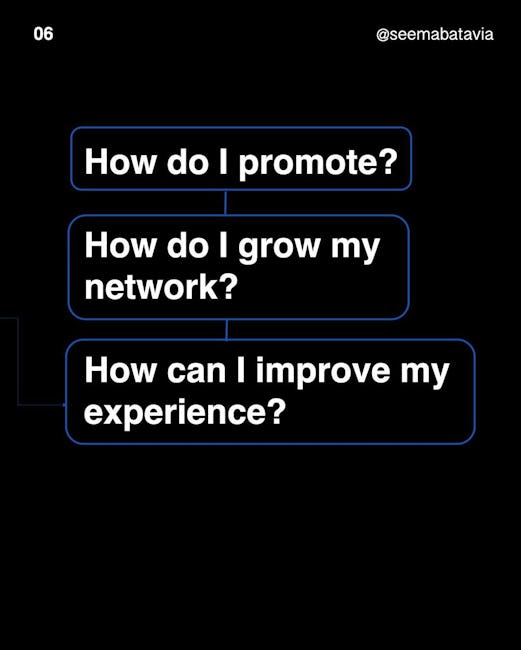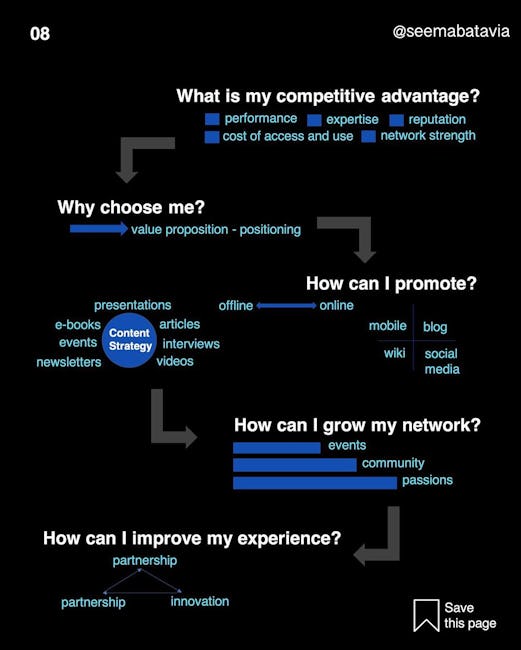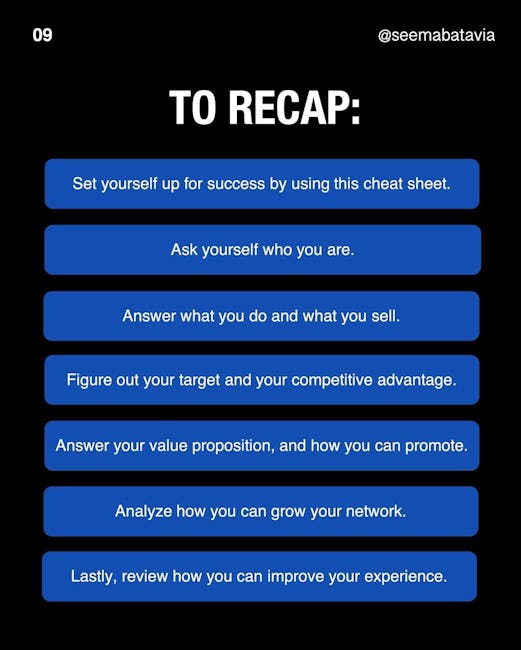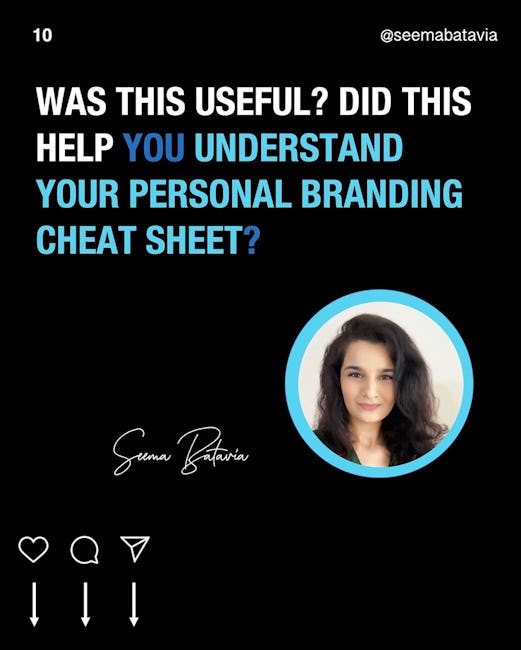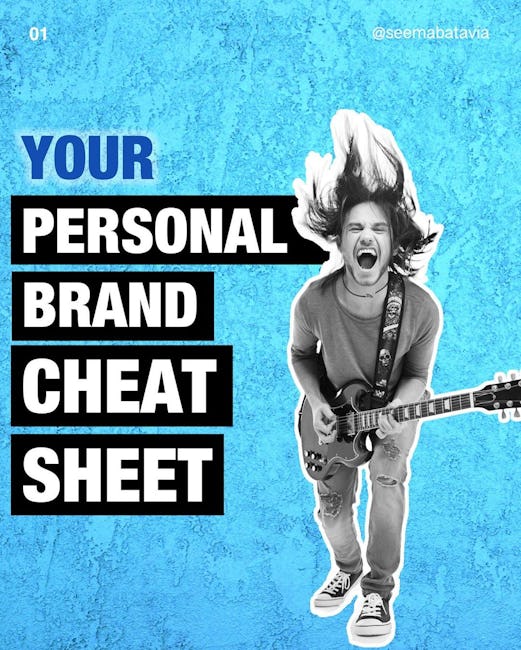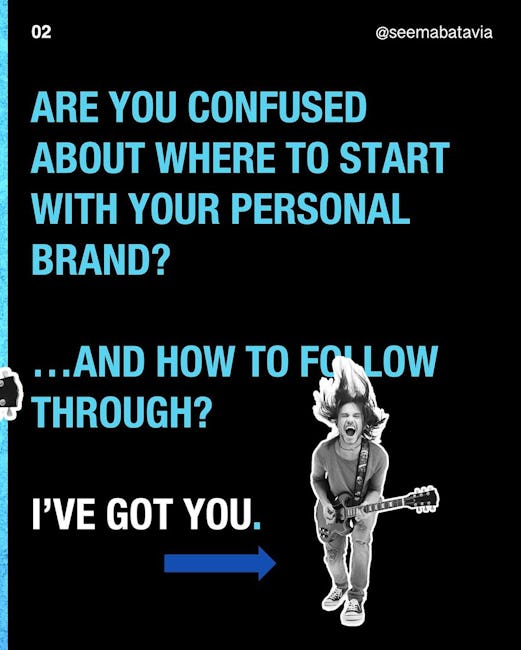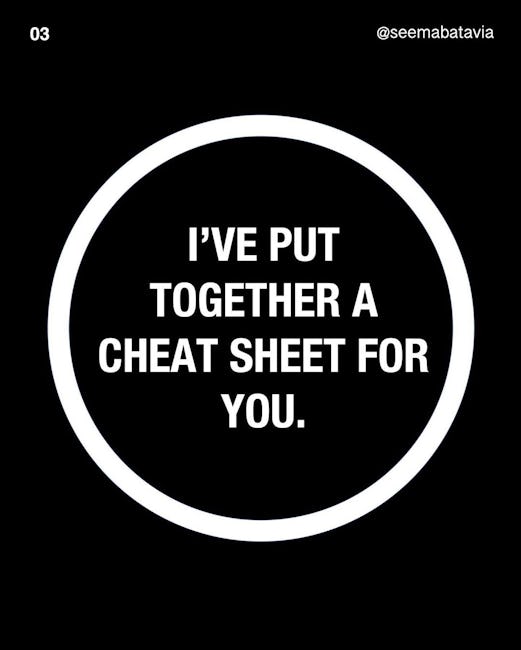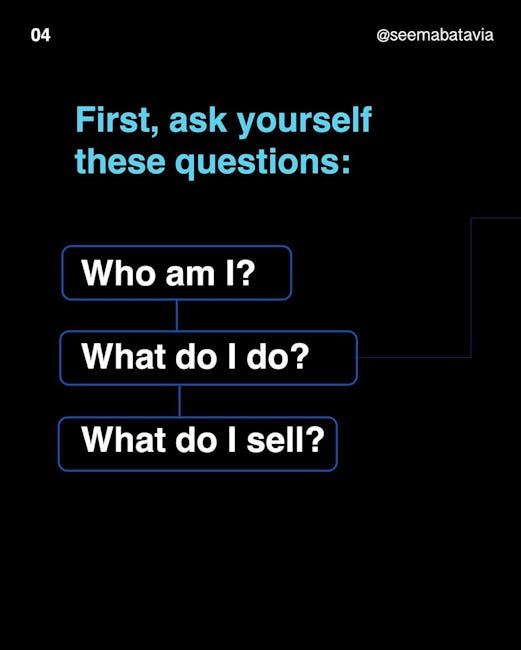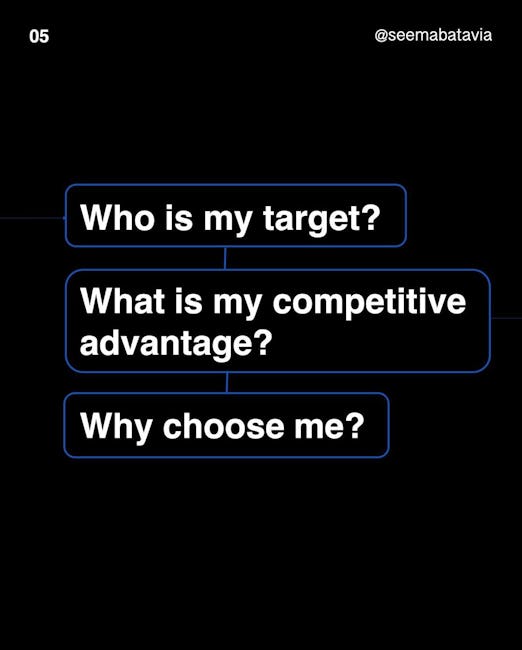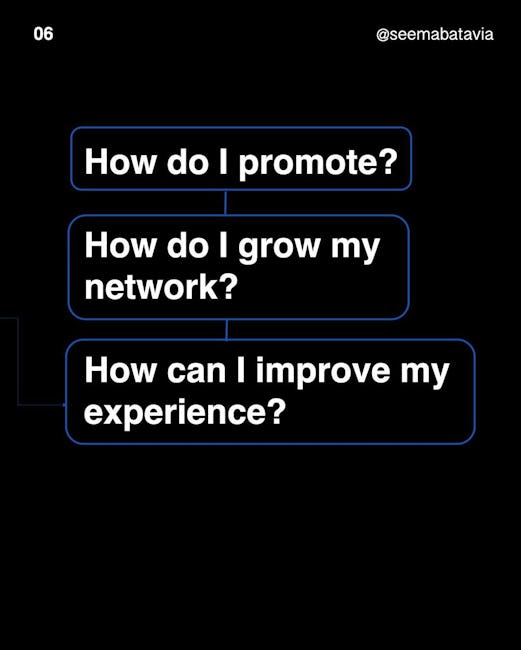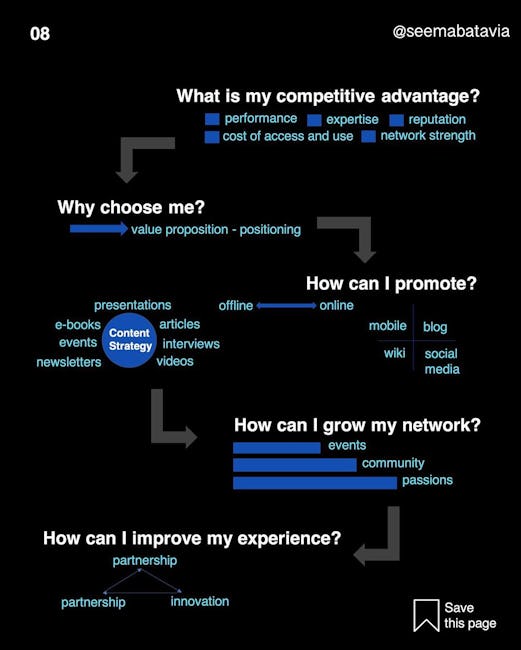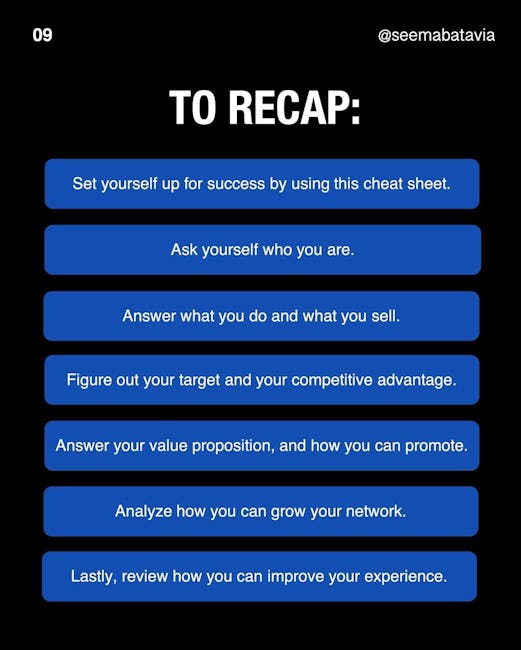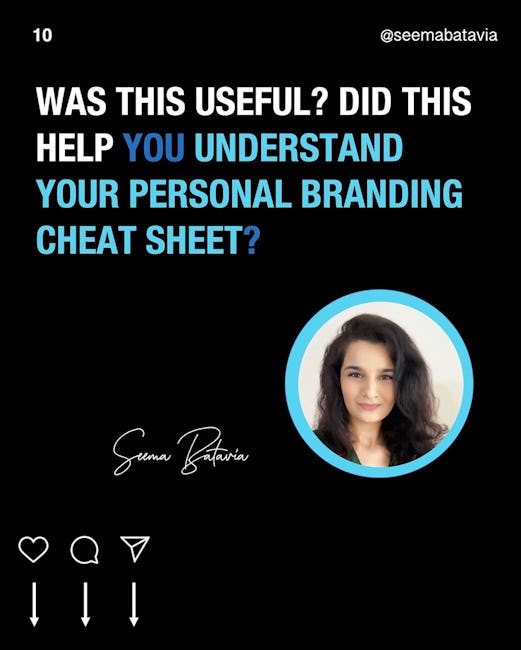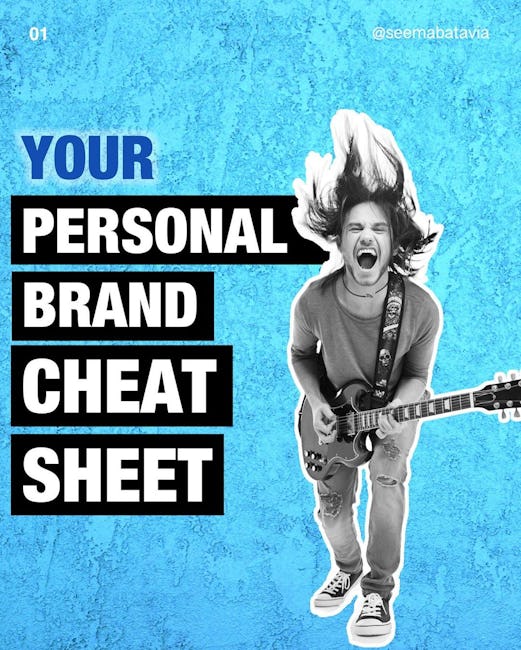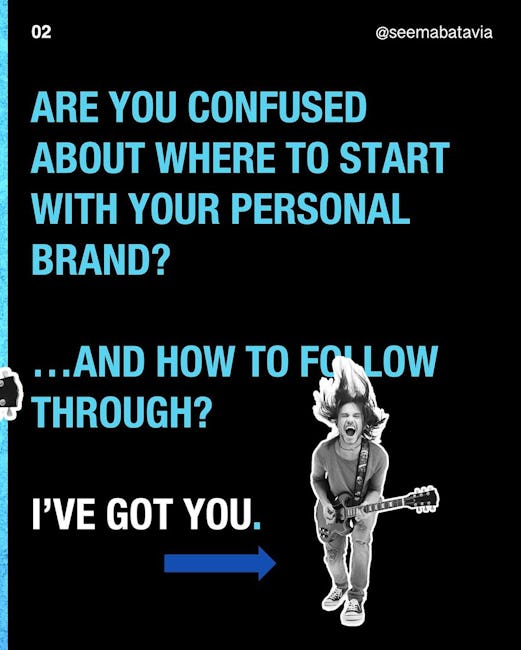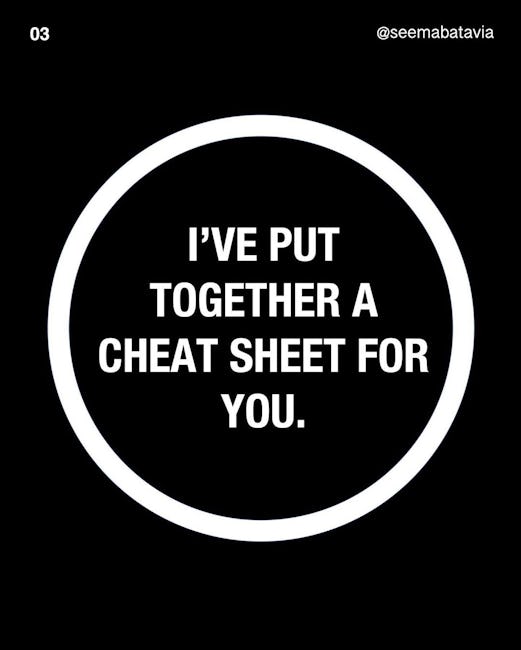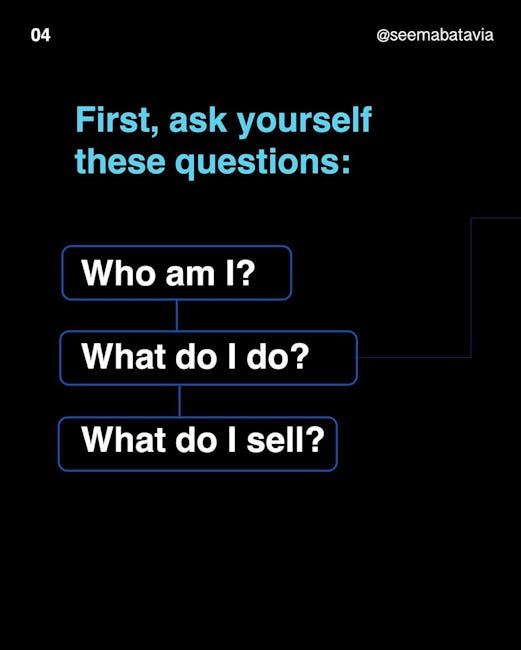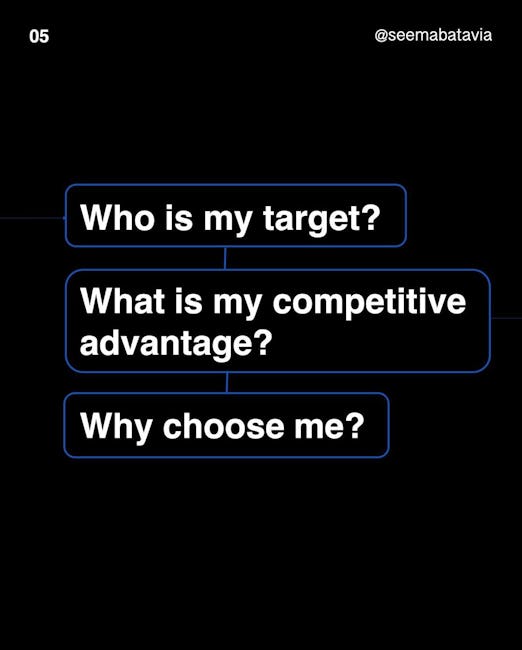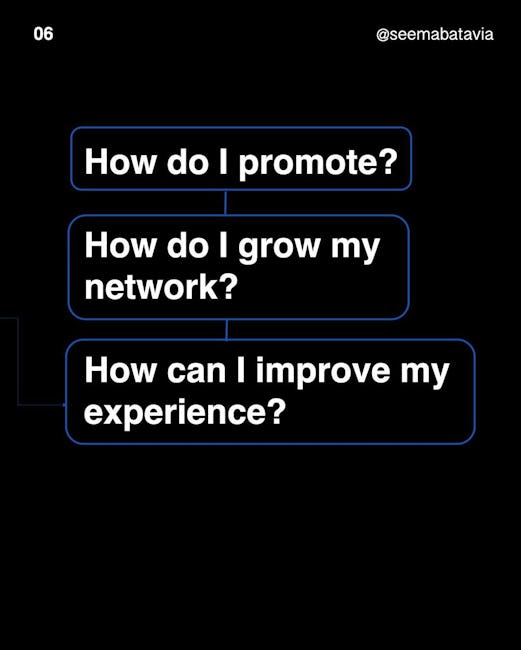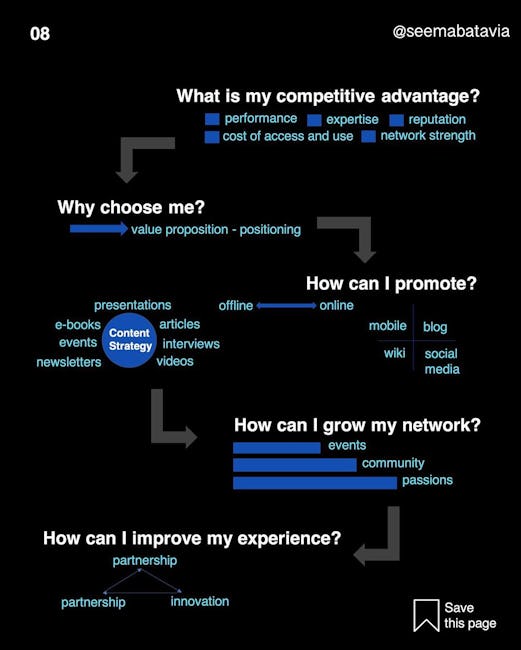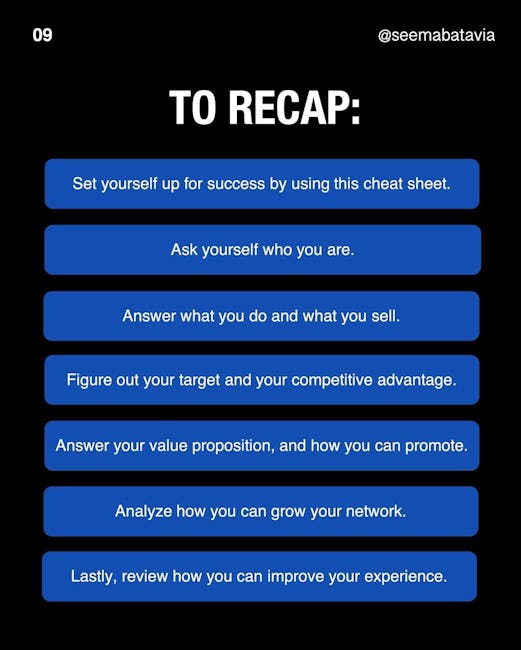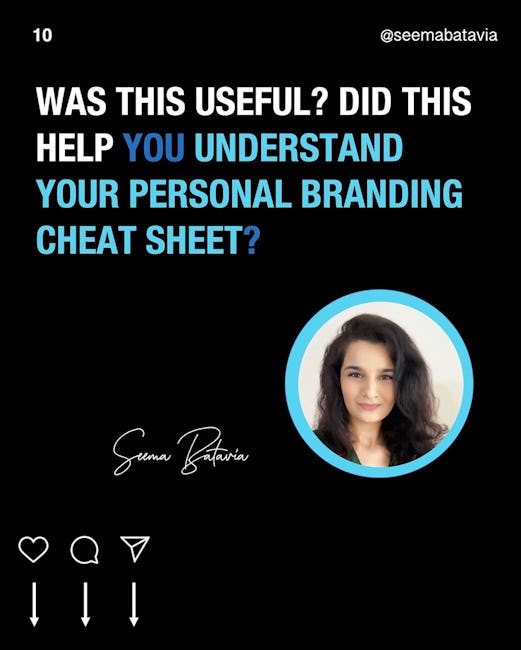 Your Personal Brand Cheat Sheet
ARE YOU CONFUSED ABOUT WHERE TO START WITH YOUR PERSONAL BRAND?
AND HOW TO FOLLOW THROUGH?
I'VE GOT YOU.
I'VE PUT TOGETHER A CHEAT SHEET FOR YOU.
First, ask yourself these questions:
Who am I?
What do I do?
What do I sell?
Who is my target?
What is my competitive advantage?
Why choose me?
How do I promote?
How do I grow my network?
How can I improve my experience?
DONE? NOW LET'S ELABORATE.
TO RECAP:
Set yourself up for success by using this cheat sheet.
Ask yourself who you are.
Answer what you do and what you sell.
Figure out your target and your competitive advantage.
Answer your value proposition, and how you can promote.
Analyze how you can grow your network.
Lastly, review how you can improve your experience.
More booklets by Seema Batavia
More Marketing booklets
Your recently viewed booklets
See all booklets