Booklet
You Going To Lose Followers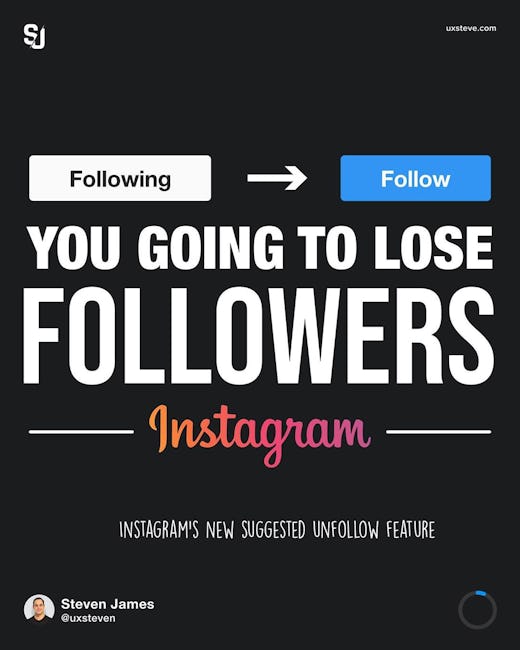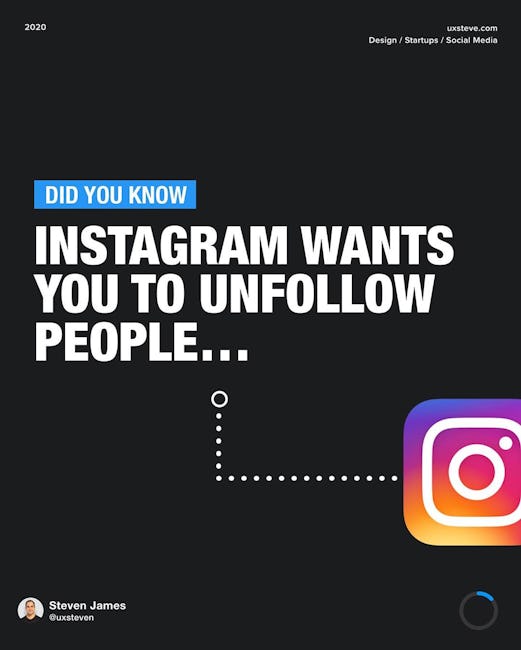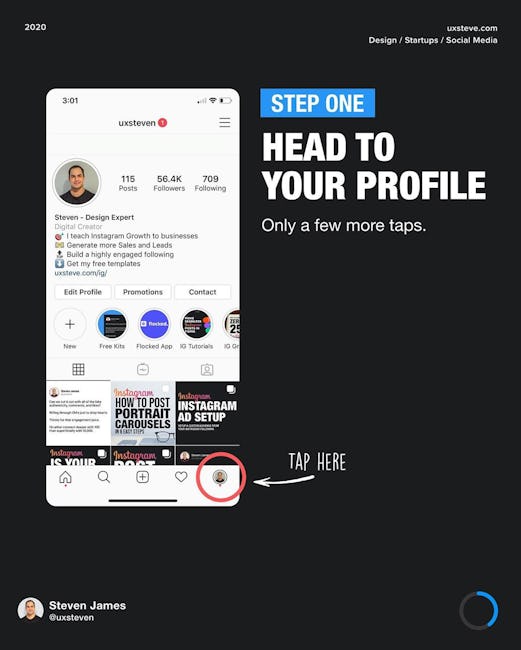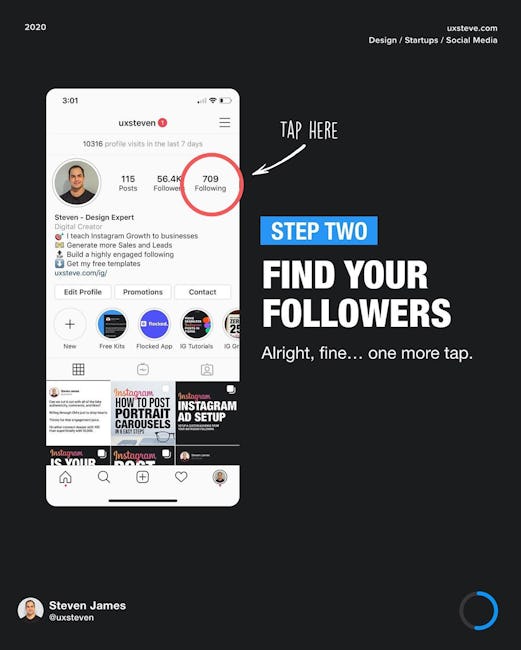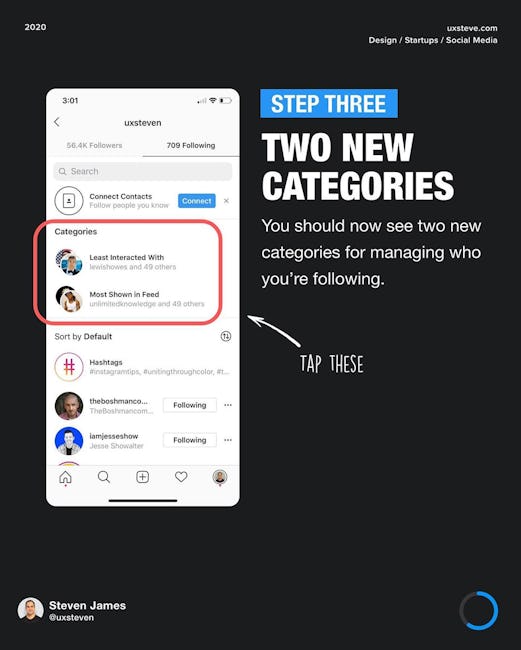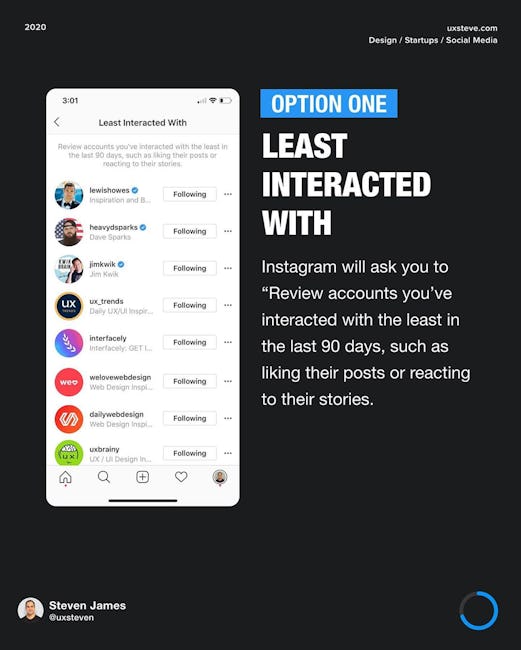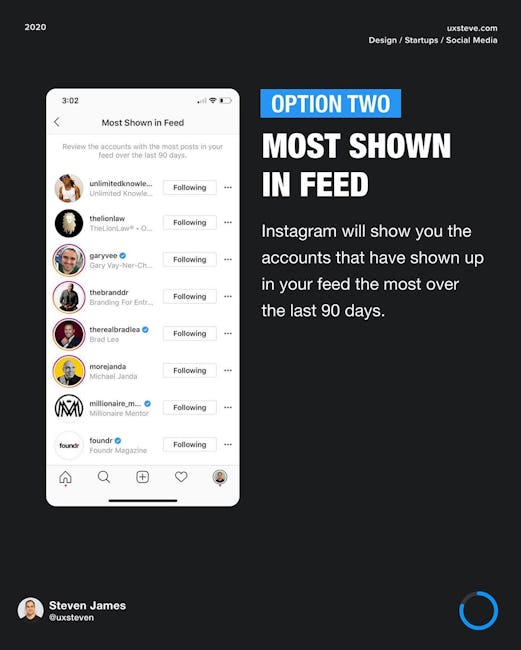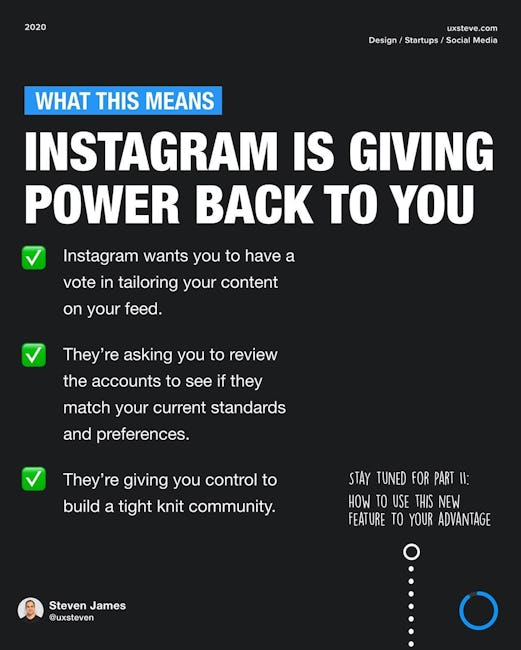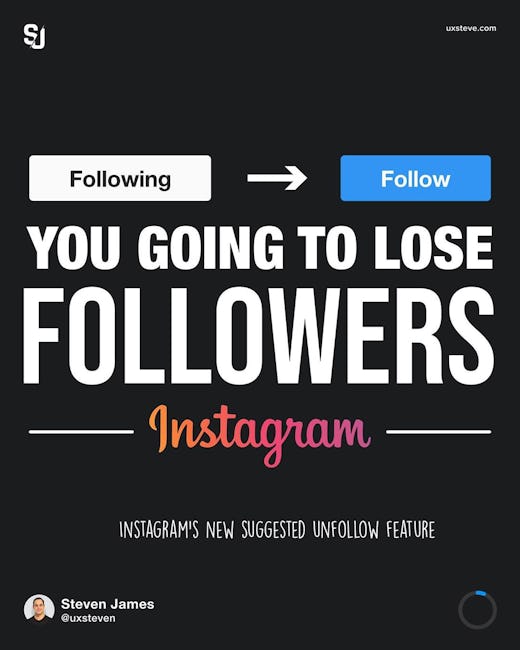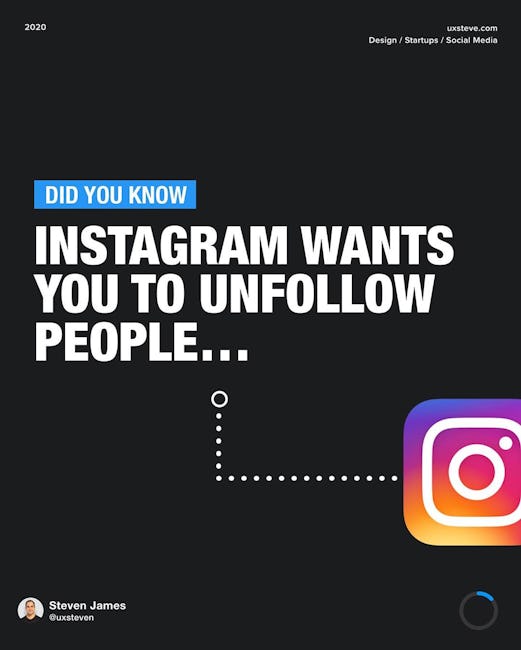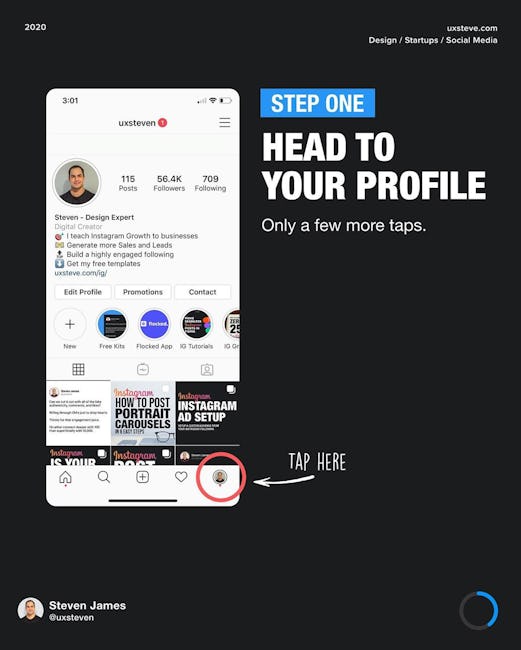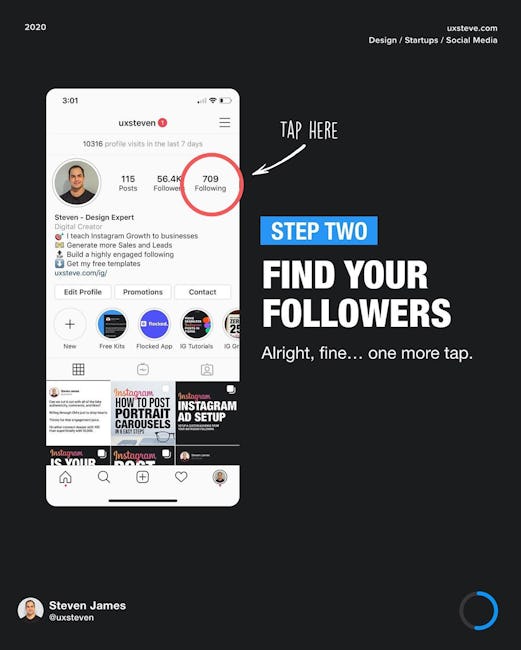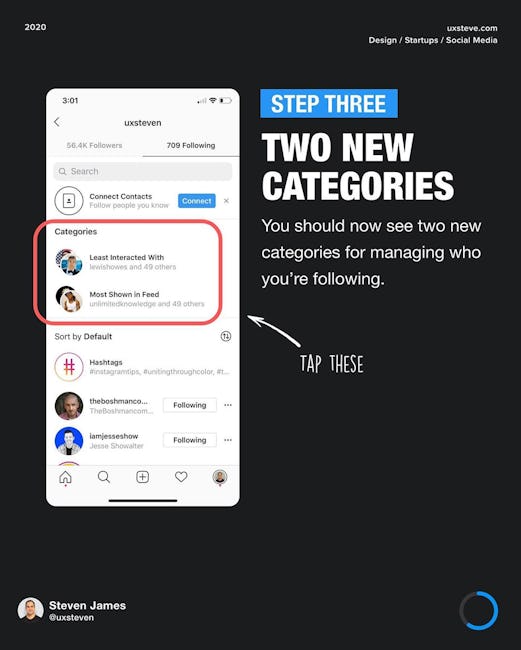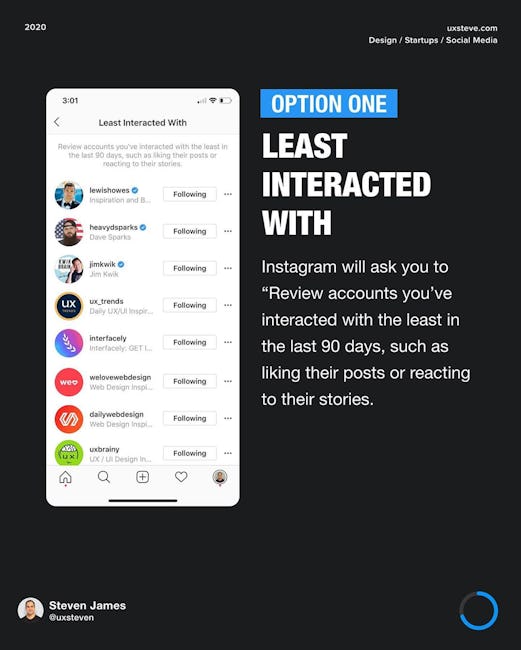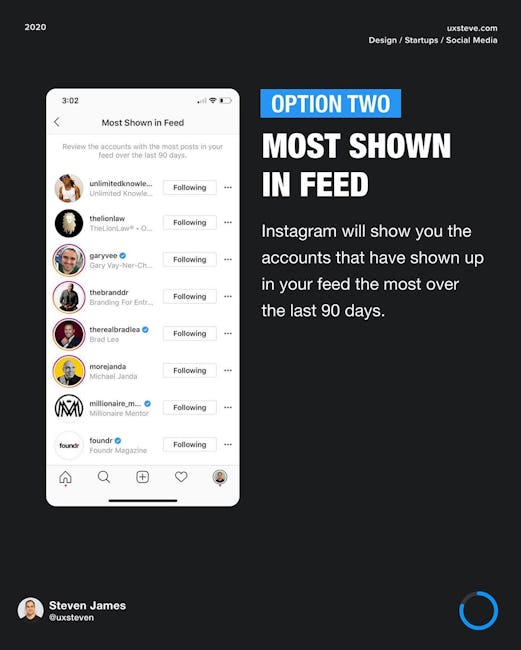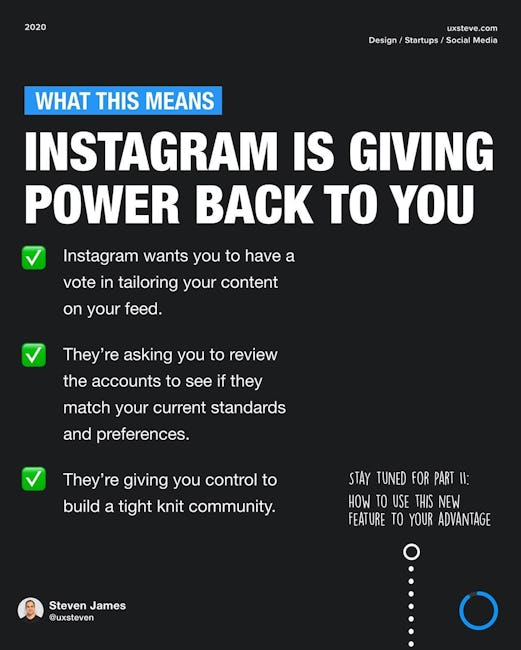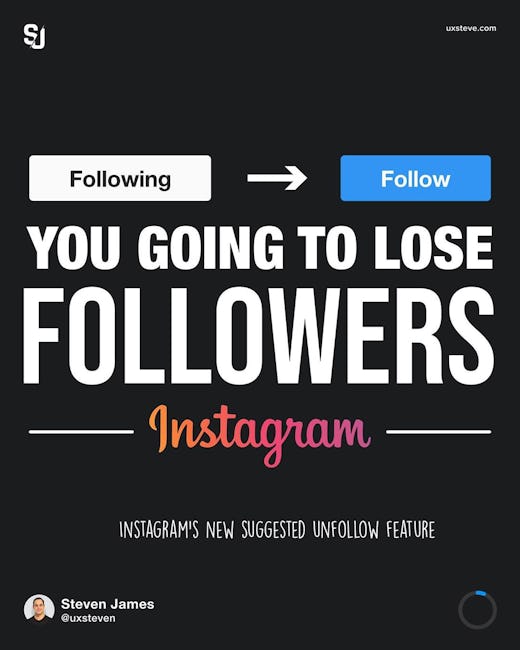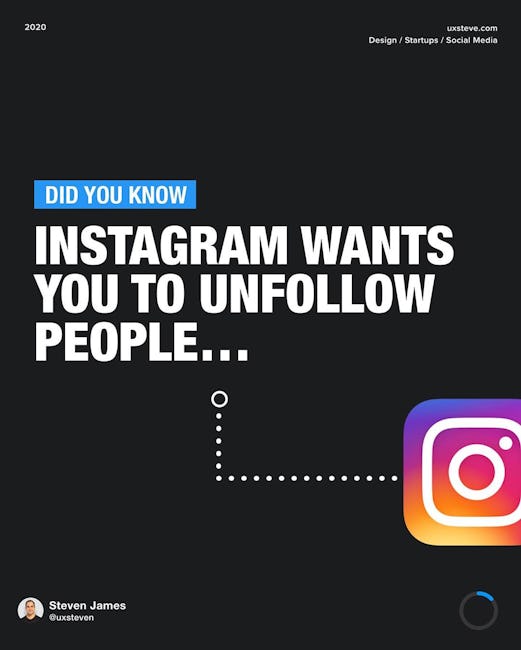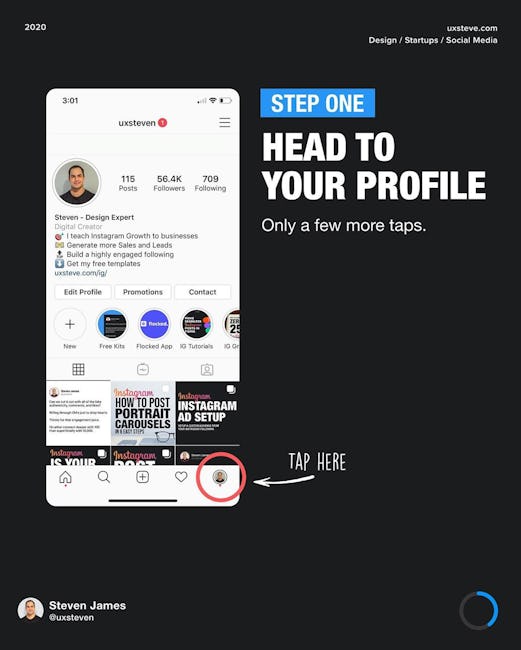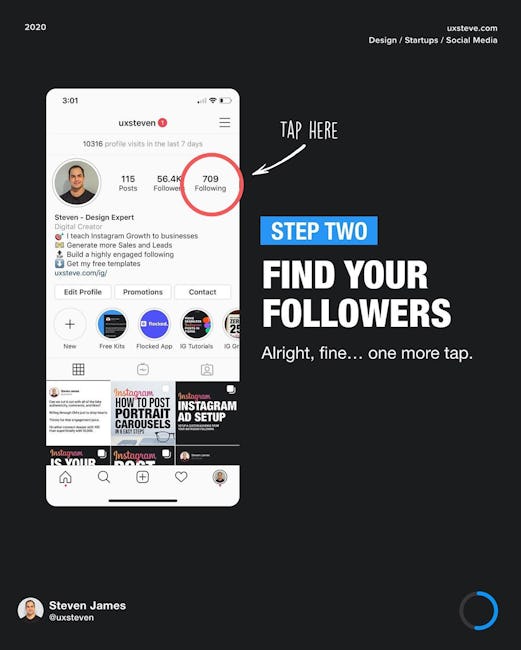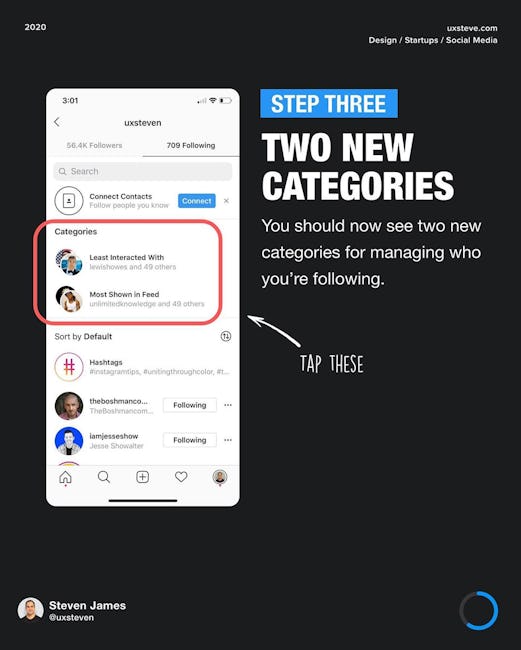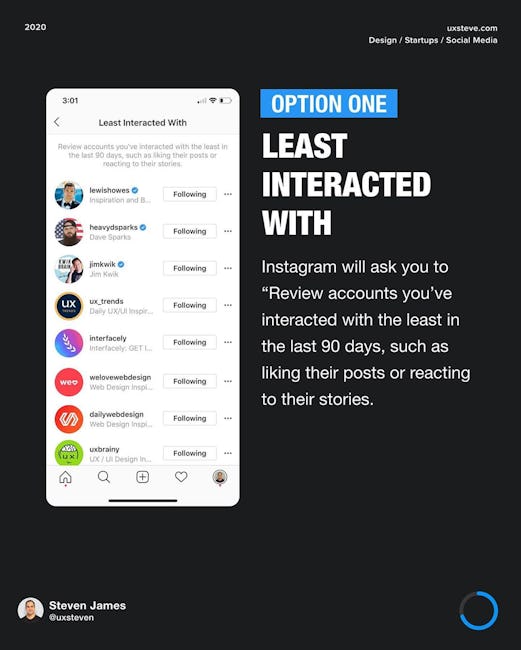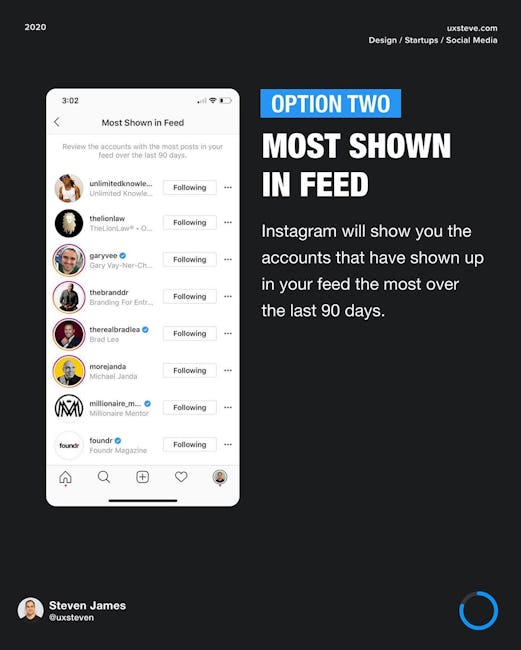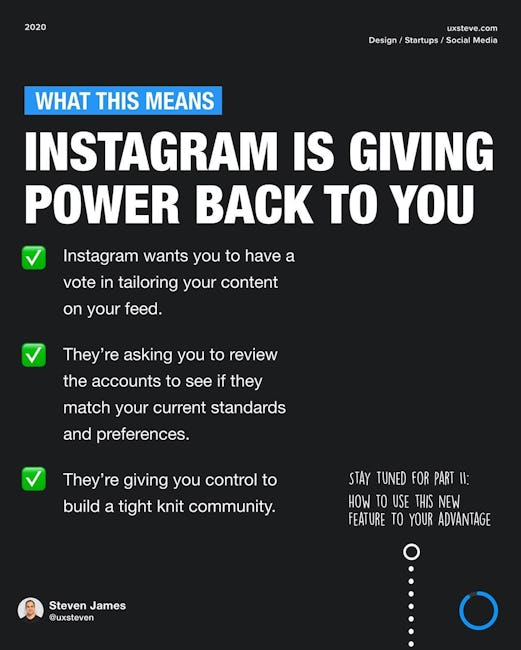 You Going To Lose Followers
DID YOU KNOW
INSTAGRAM WANTS YOU TO UNFOLLOW PEOPLE...
WHO YOU LEAST INTERACT WITH.
HEAD TO YOUR PROFILE
FIND YOUR FOLLOWERS
ALRIGHT, FINE... ONE MORE STEP
TWO NEW CATEGORIES
You should now see two new categories for managing who you're following.
Least Interacted With
Instagram will ask you to 'Review accounts you've interacted with the least in the last 90 days, such as liking their posts or reacting to their stories. Steven James
Most Shown in Feed
Instagram will show you the accounts that have shown up in your feed the most over the last 90 days.
WHAT THIS MEANS INSTAGRAM IS GIVING POWER BACK TO YOU
Instagram wants you to have a vote in tailoring your content on your feed.
They're asking you to review the accounts to see if they match your current standards and preferences.
They're giving you control to build a tight knit community.
DO YOU LIKE THIS FEATURES?
More booklets by Steve Mellor
More Marketing booklets
Your recently viewed booklets
See all booklets