Booklet
Writing Better Captions Instagram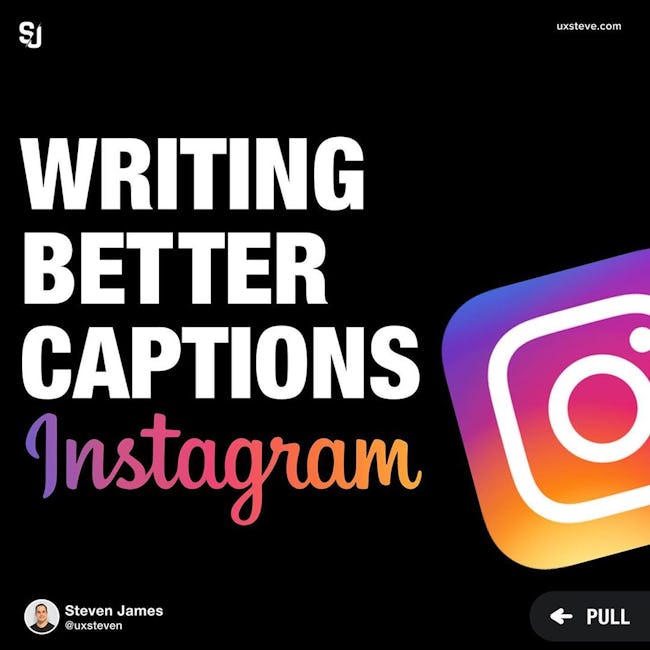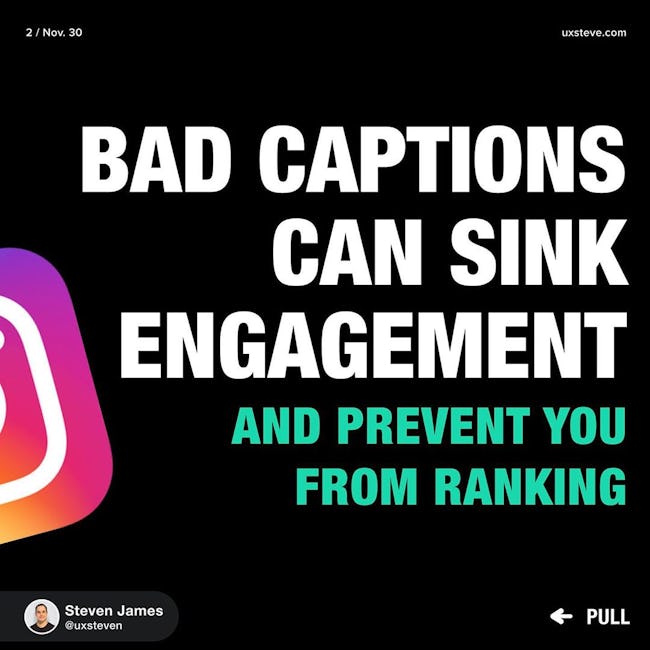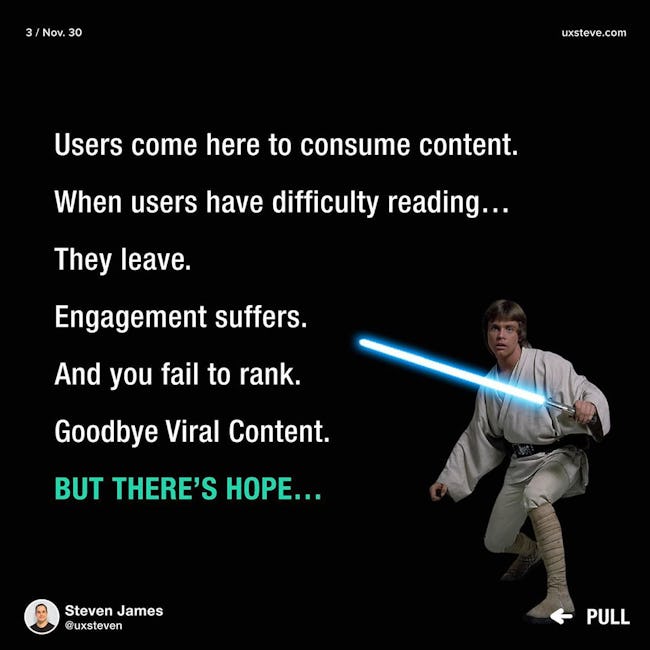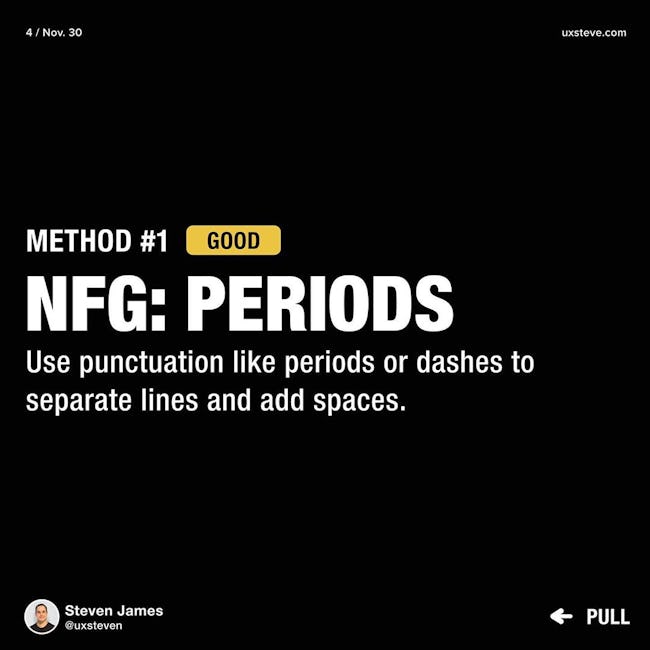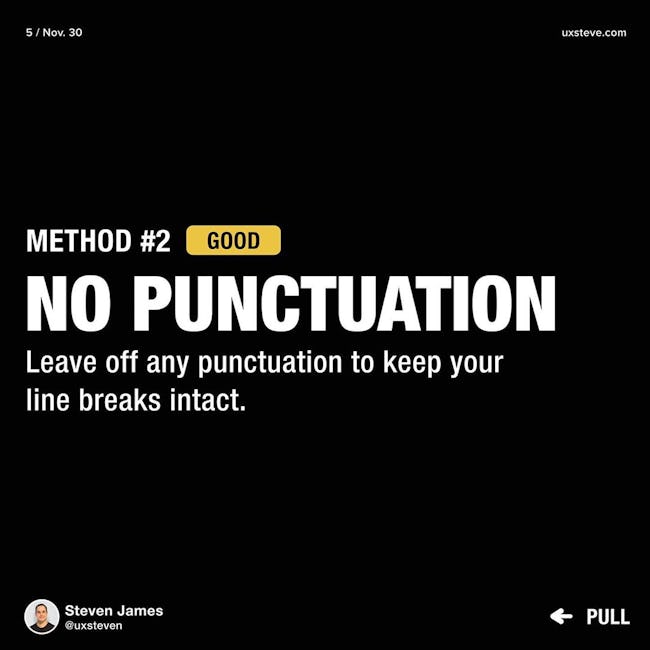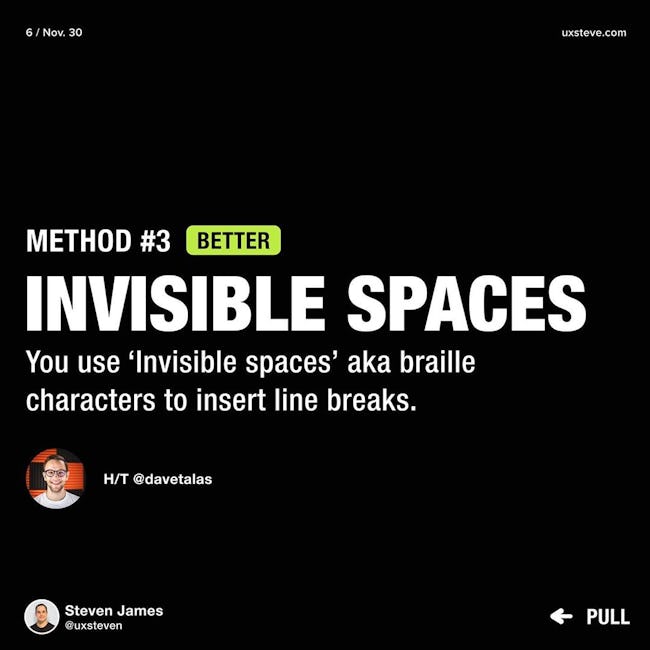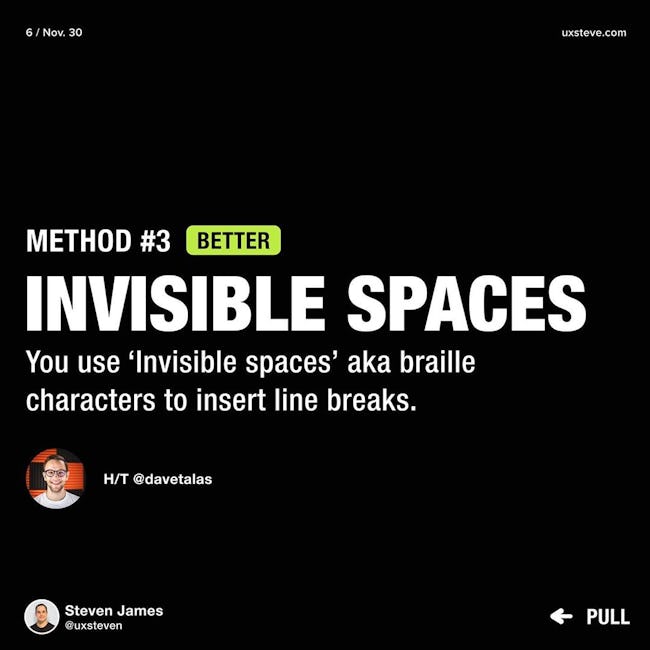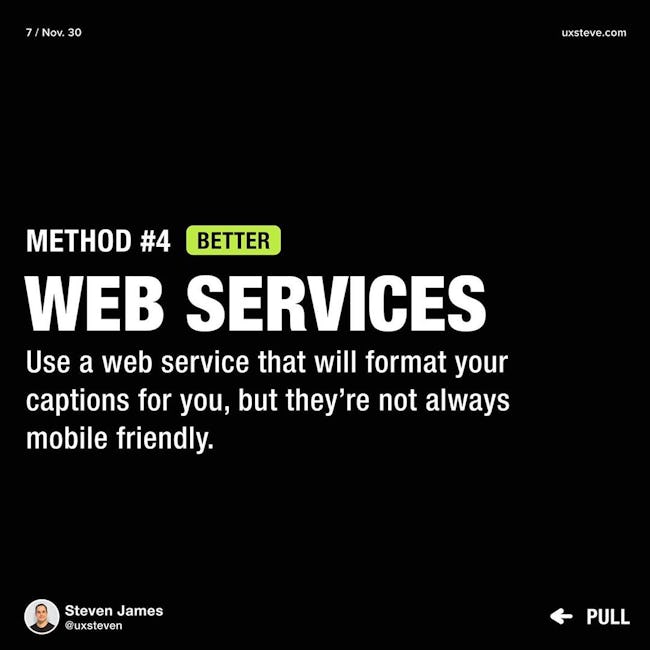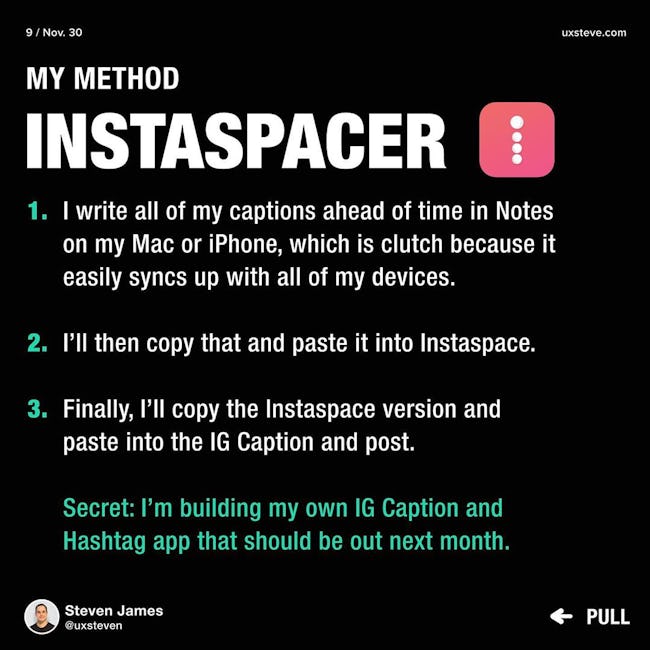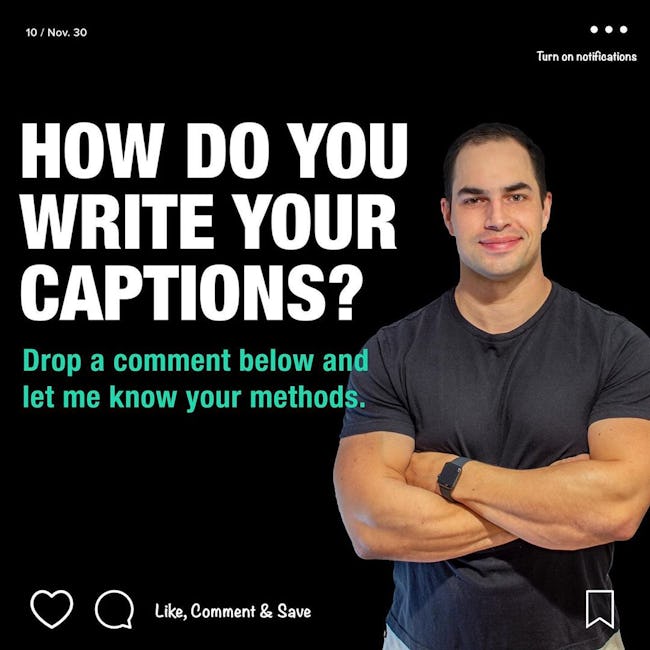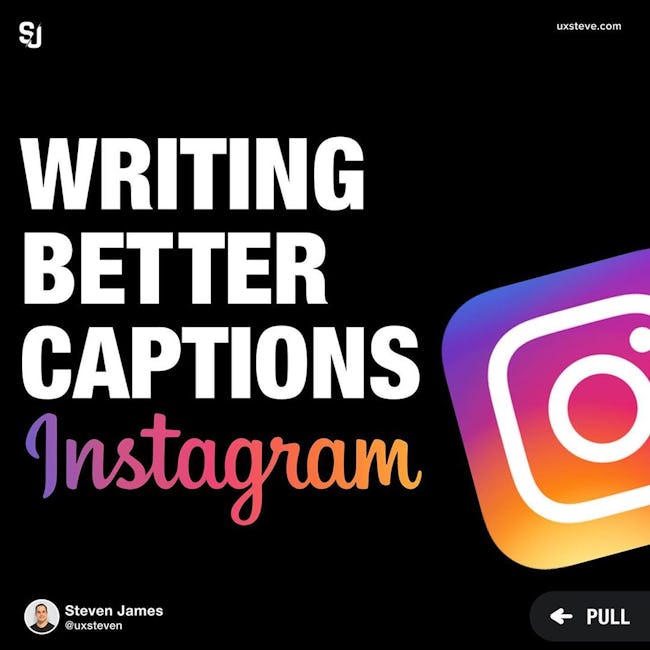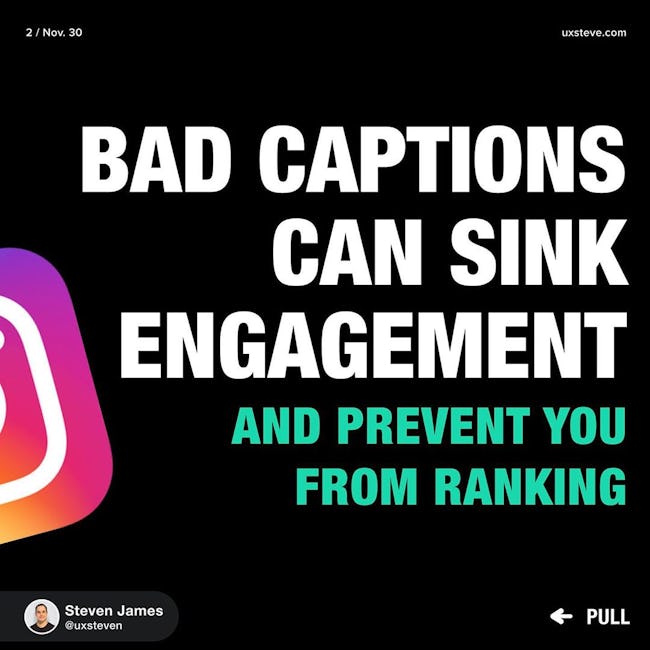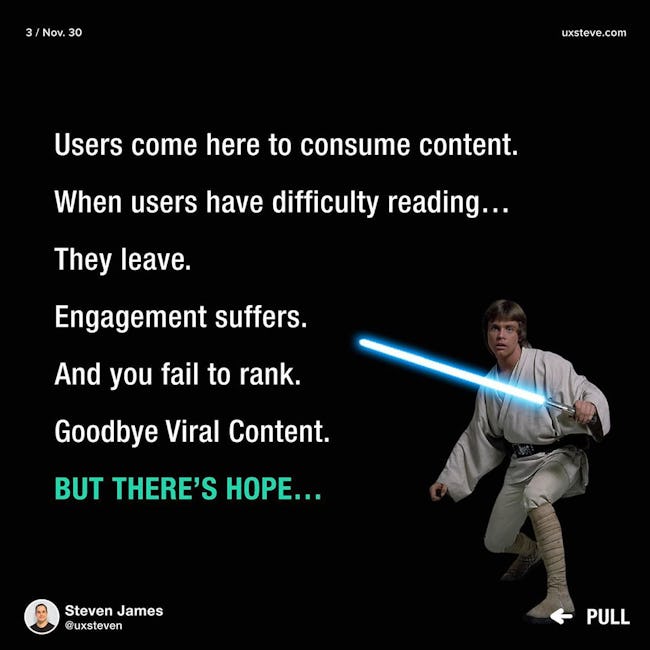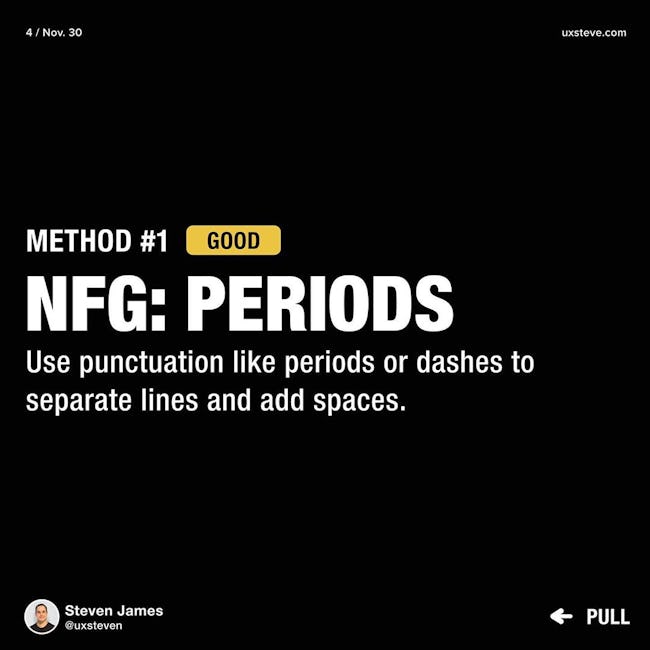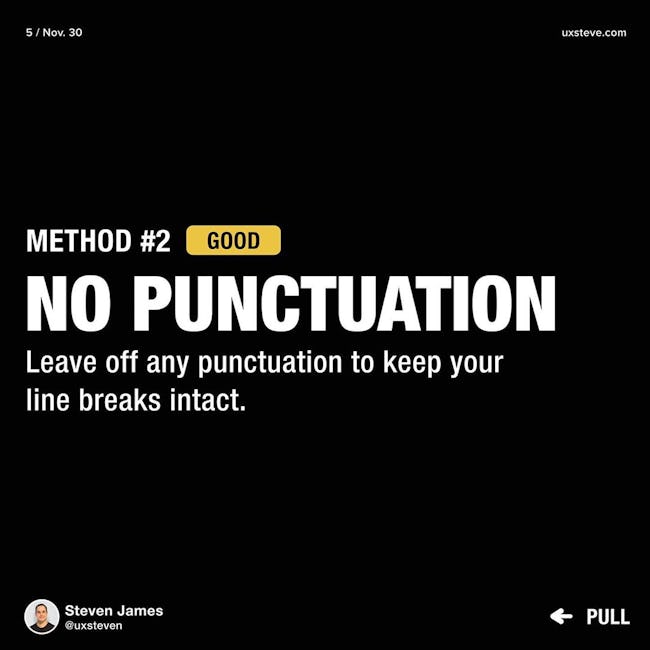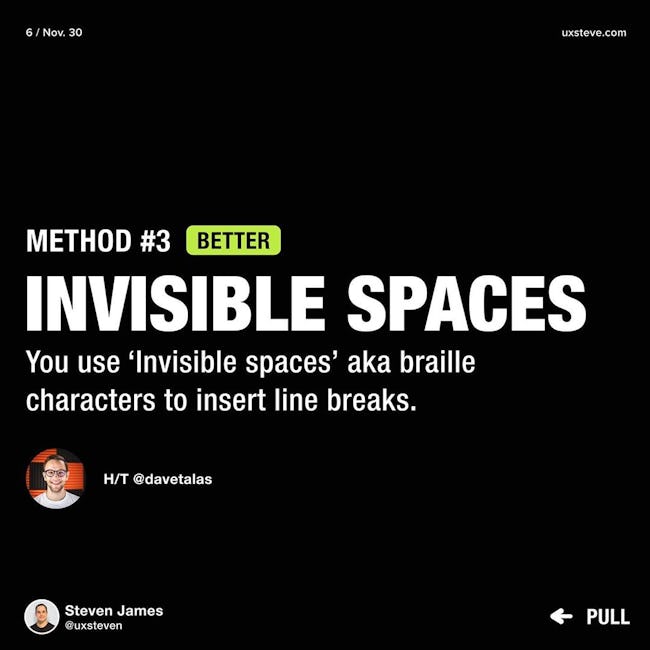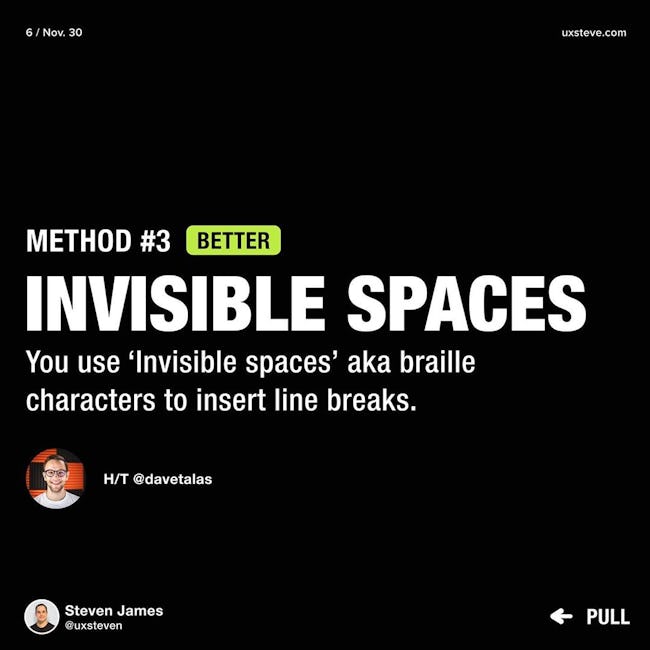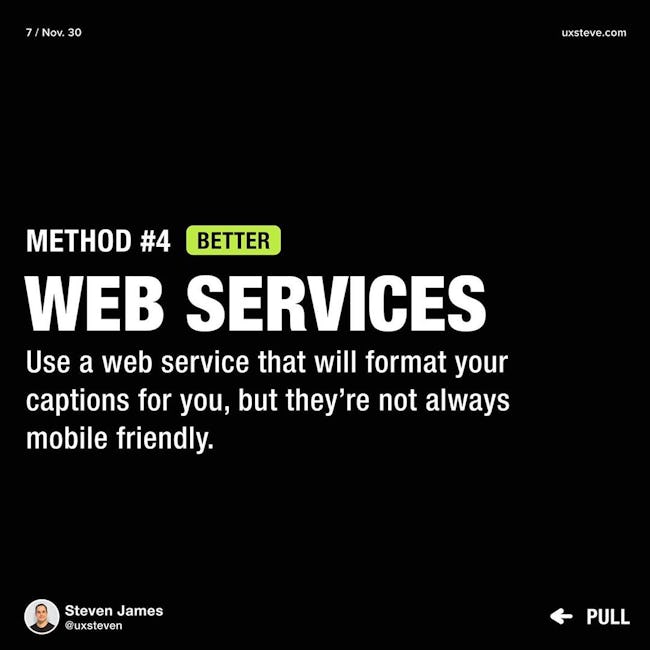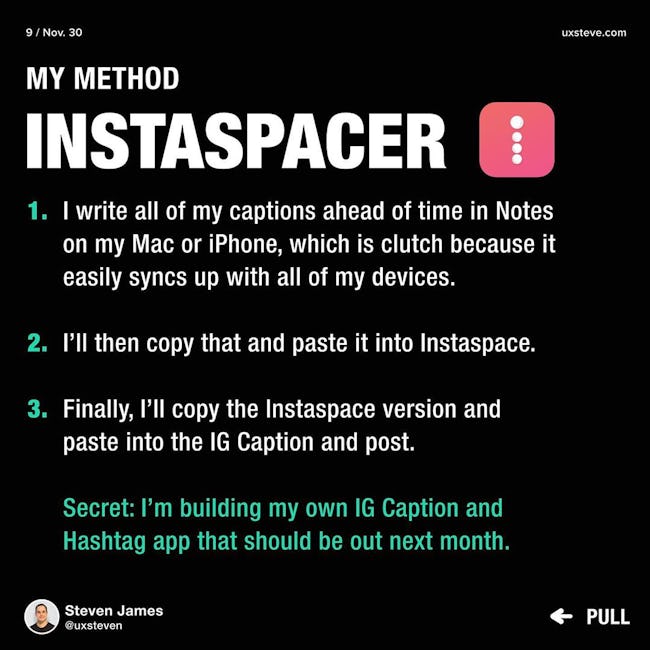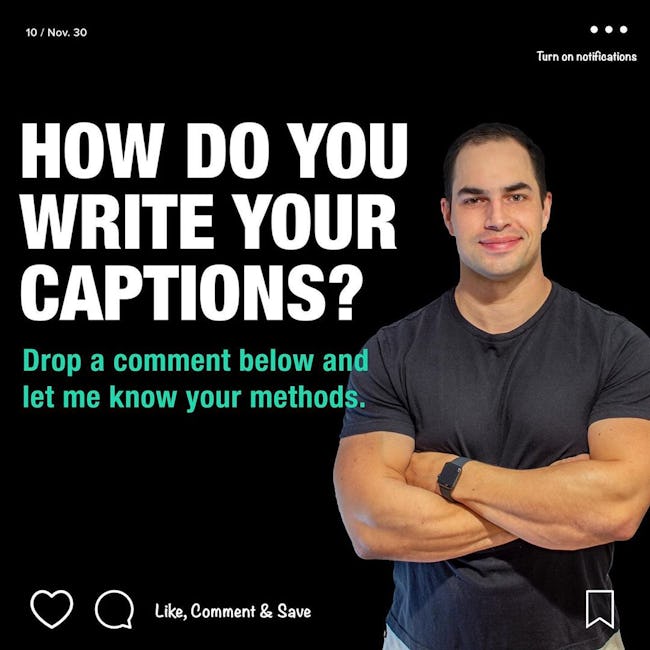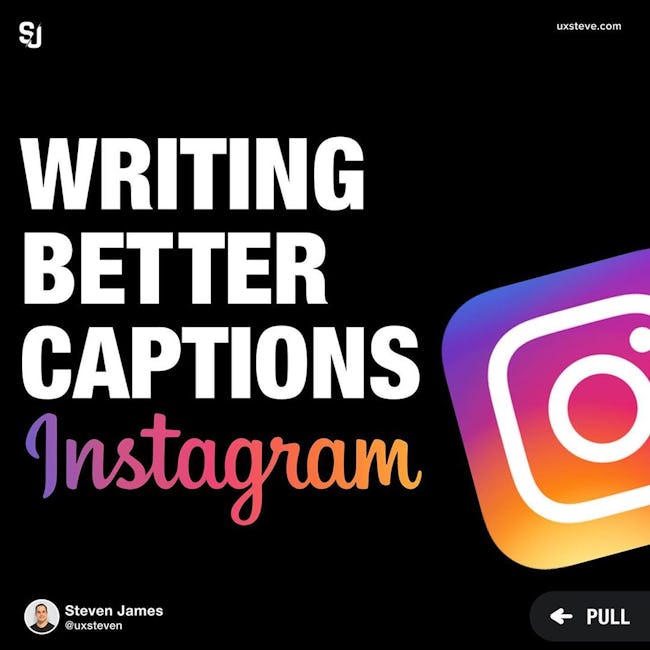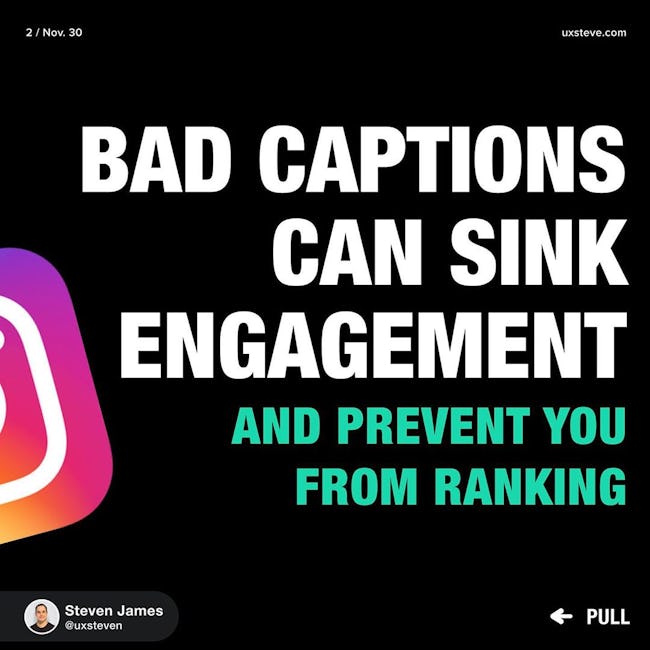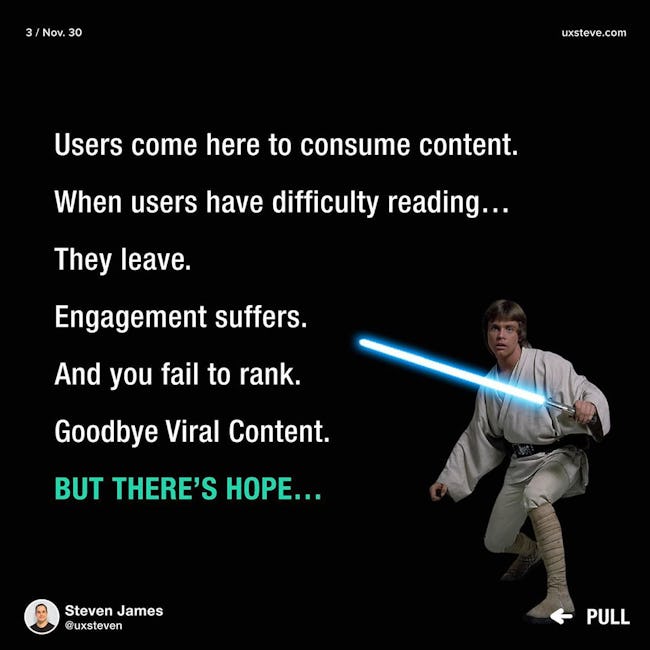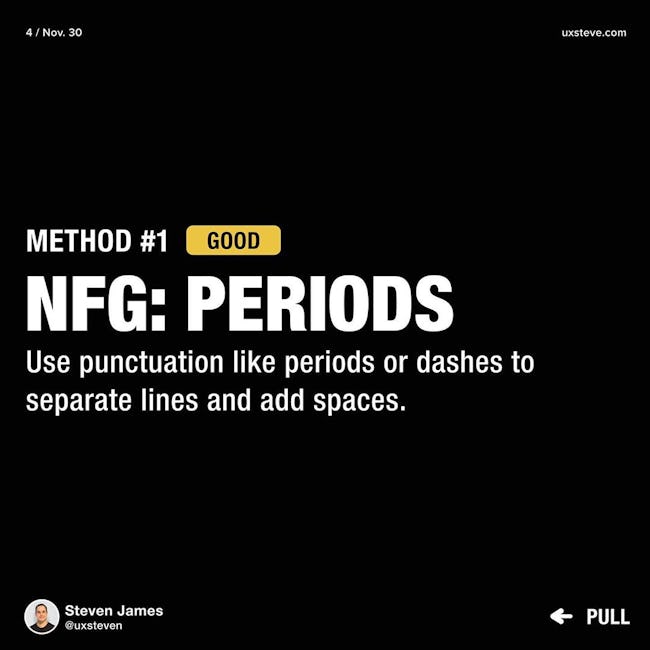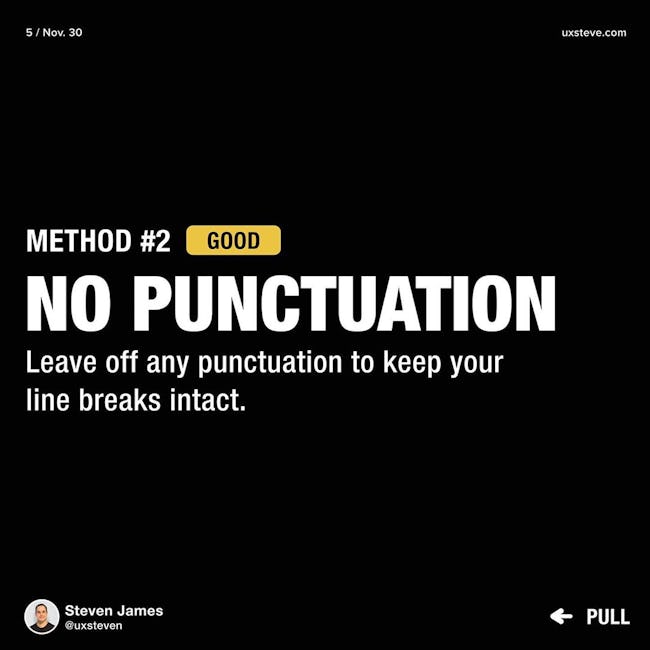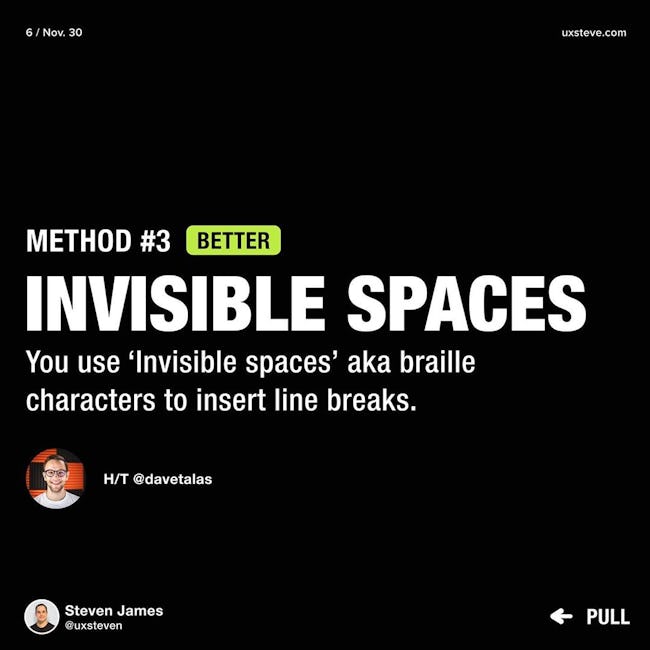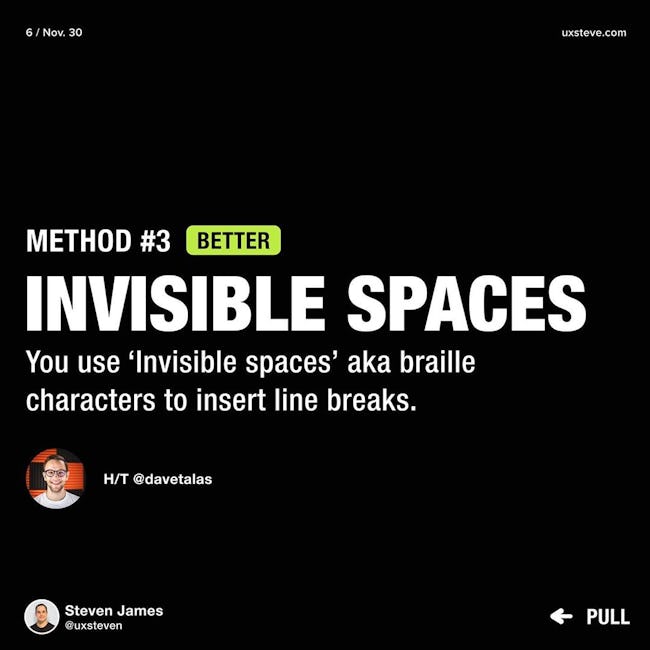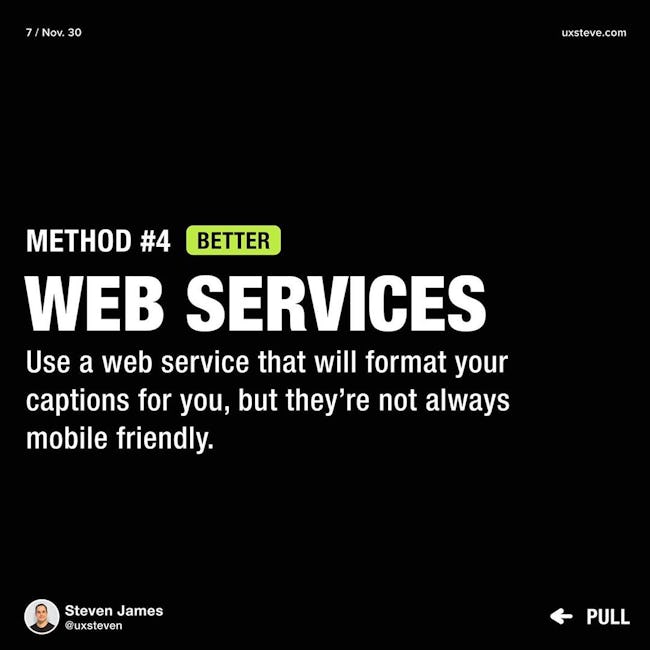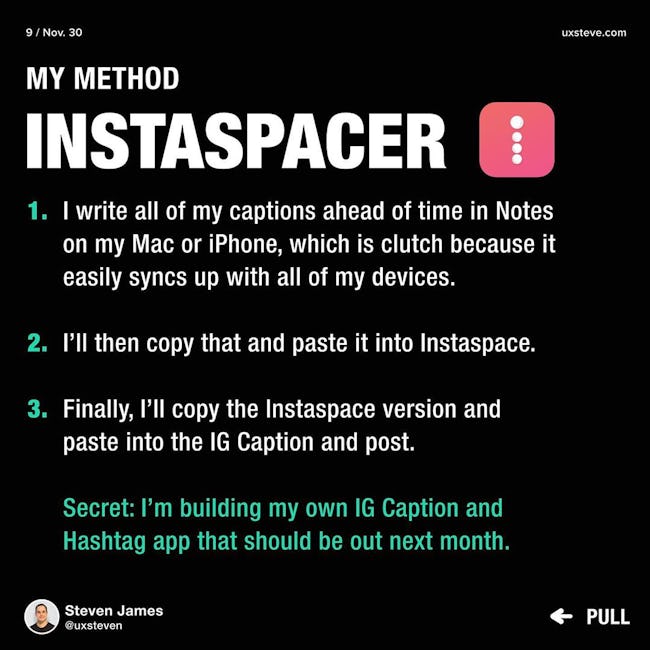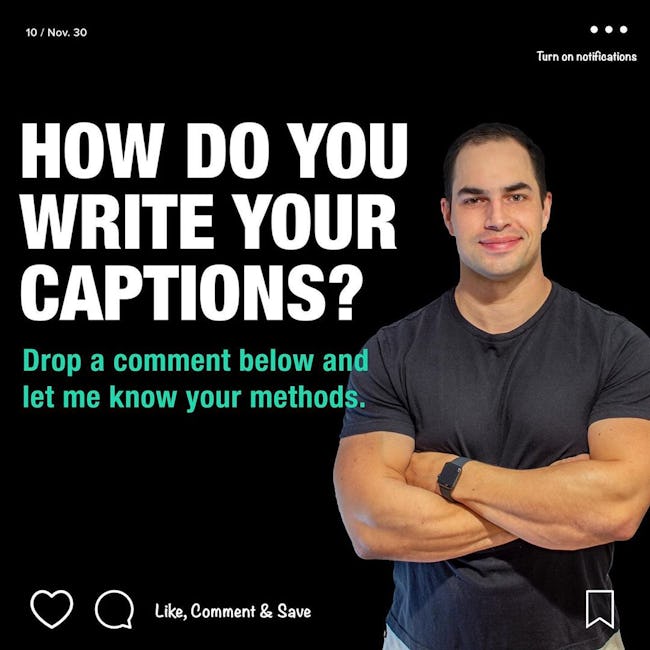 Writing Better Captions Instagram
Bad Captions Can Sink Engagement And Prevent You From Ranking
Users came here to consume content.
When users have difficulty reading...
They leave.
Engagement suffers.
And you fail to rank.
Goodbye Viral Content.
BUT THERE'S HOPE...
NFG: PERIODS
Use punctuation like periods or dashes to separate lines and add spaces.
NO PUNCTUATION
Leave off any punctuation to keep your line breaks intact.
INVISIBLE SPACES
You use 'Invisible spaces' aka braille characters to insert line breaks.
WEB SERVICES
Use a web service that will format your captions for you, but they're not always mobile friendly.
USE AN APP
There are a handful of apps that will format your captions and make it easy to copy and paste it into Instagram.
INSTASPACER
I write all of my captions ahead of time in Notes on my Mac or iPhone, which is clutch because it easily syncs up with all of my devices.
I'll then copy that and paste it into Instaspace.
Finally, I'll copy the Instaspace version and paste into the IG Caption and post.
Secret: I'm building my own IG Caption and Hashtag app that should be out next month.
How do you write your captions?
Drop a comment below and let me know your methods
More booklets by Steve Mellor
More Marketing booklets
Your recently viewed booklets
See all booklets