Booklet
Work From Home Survival Tips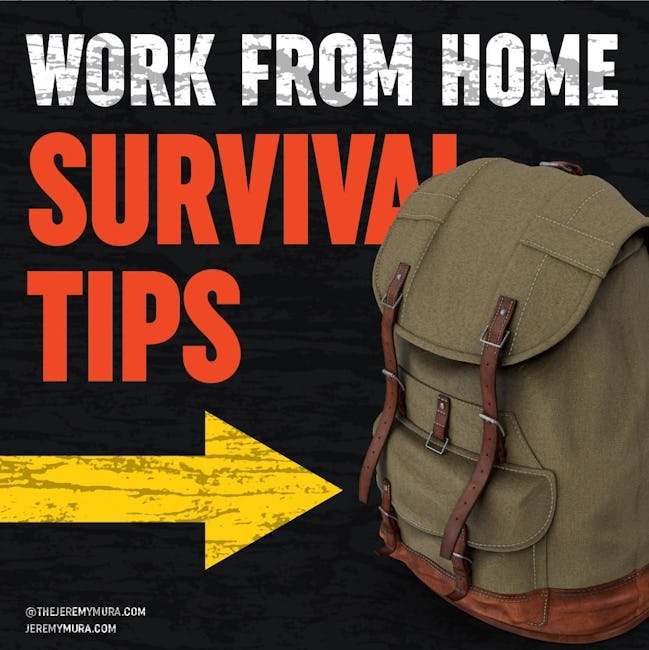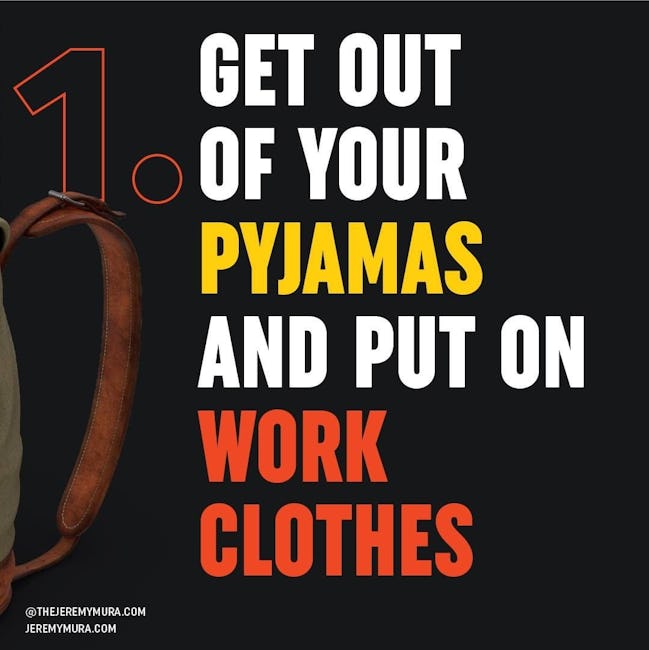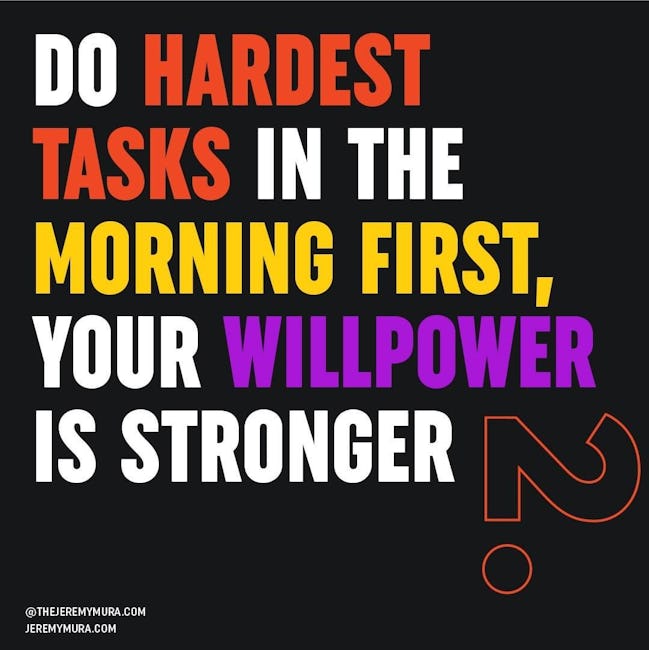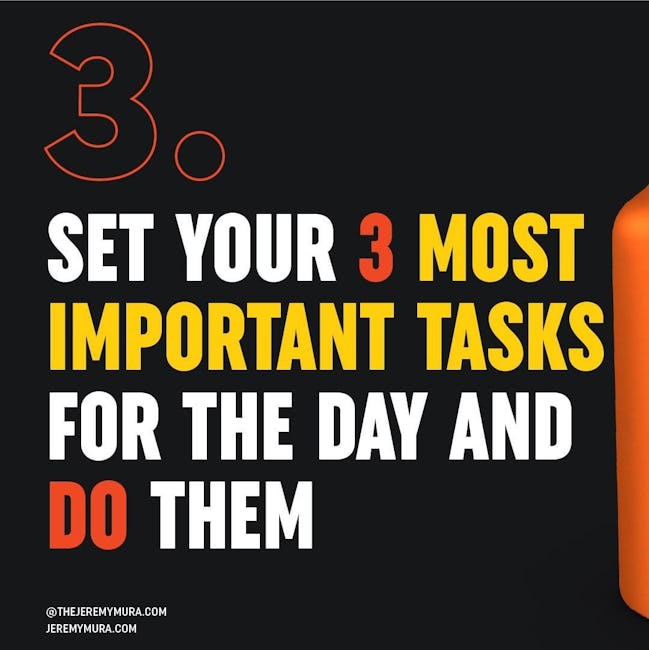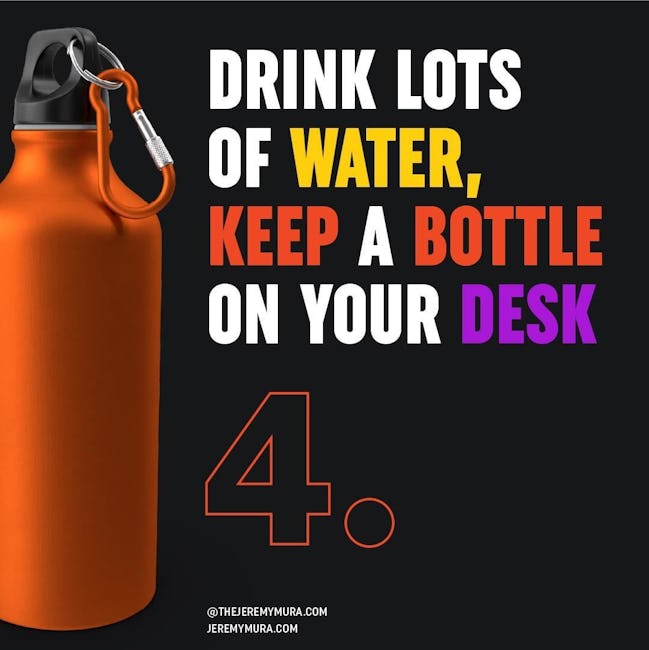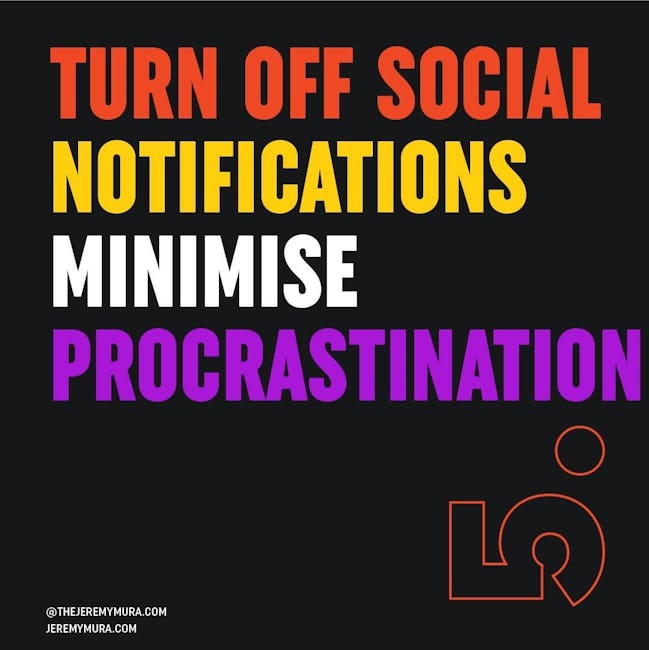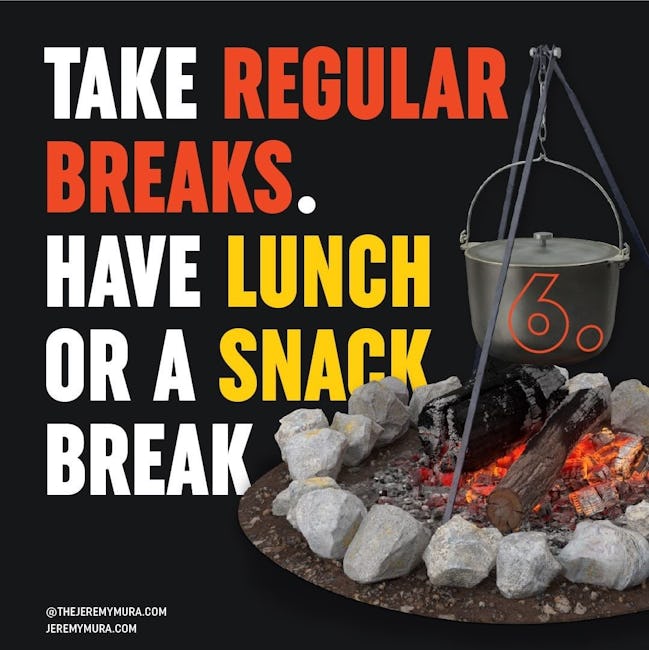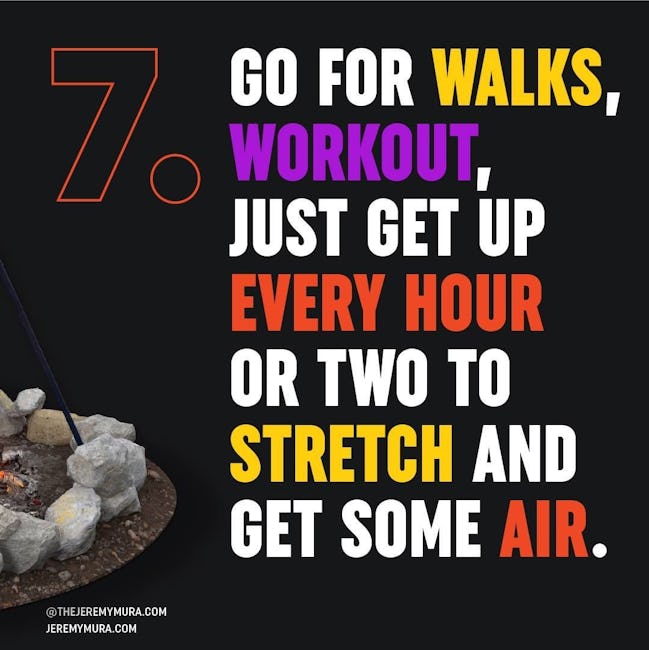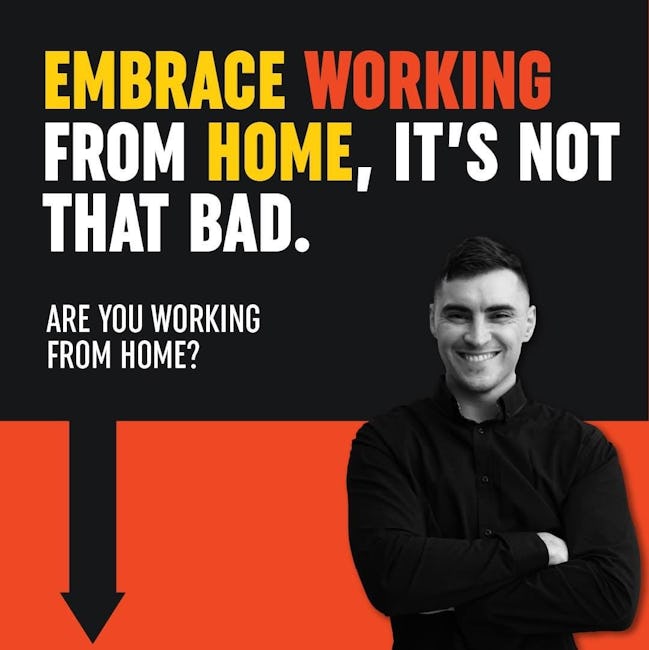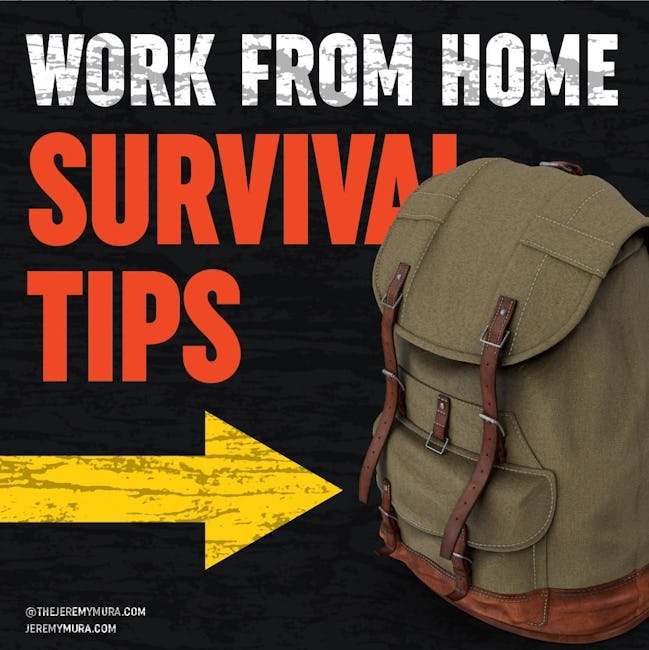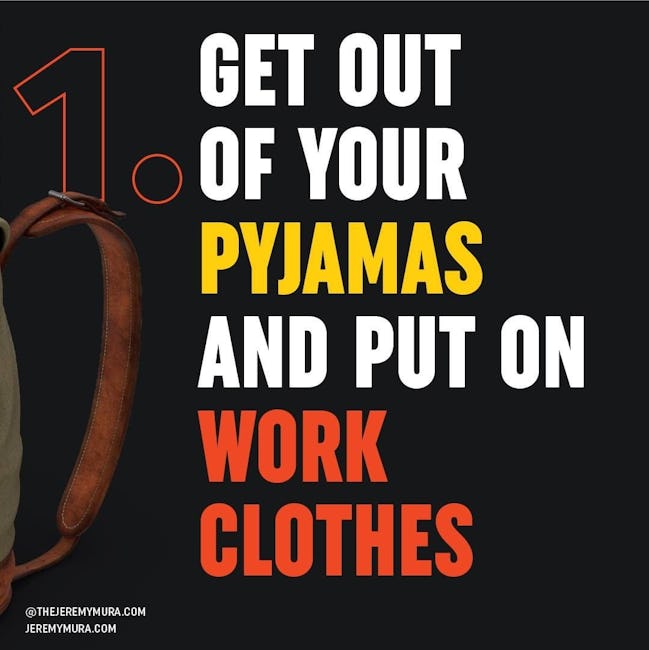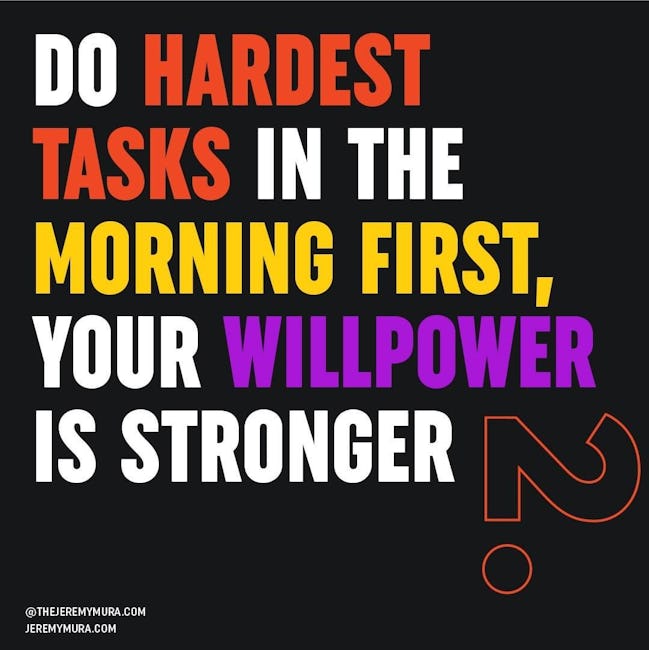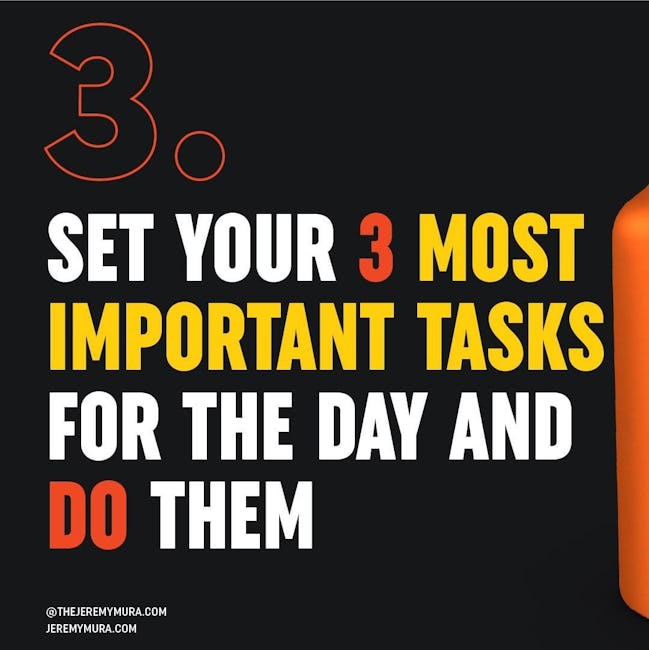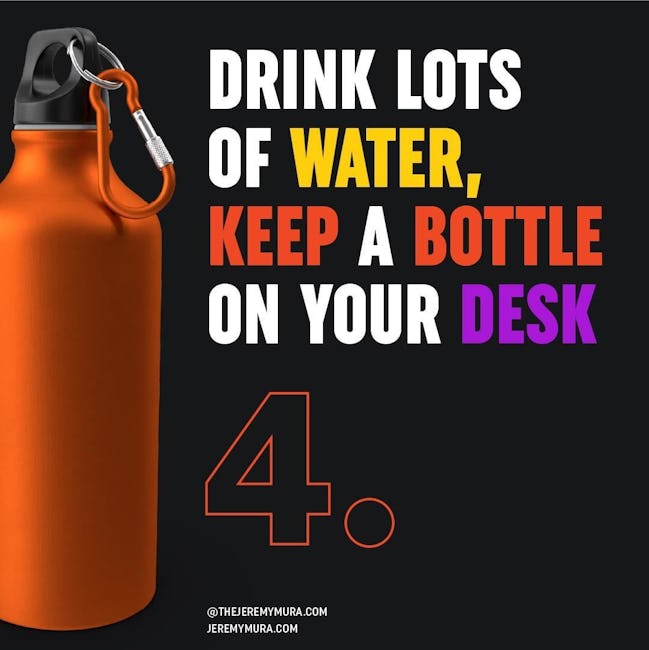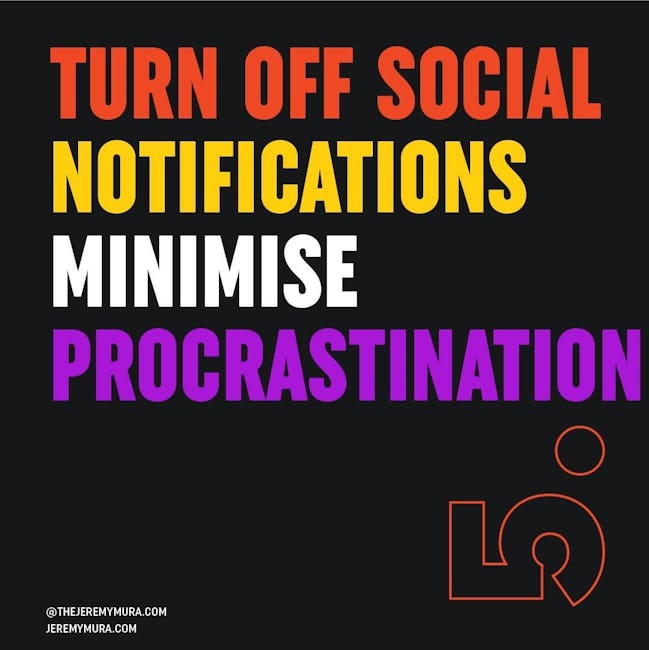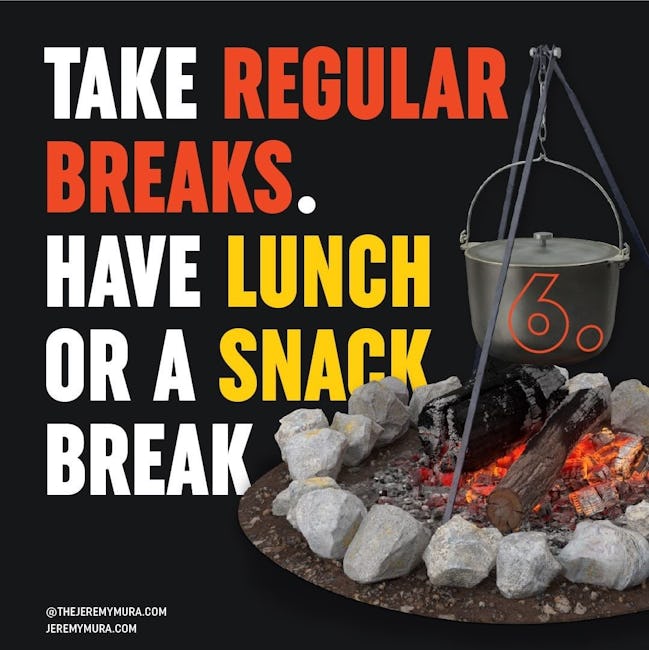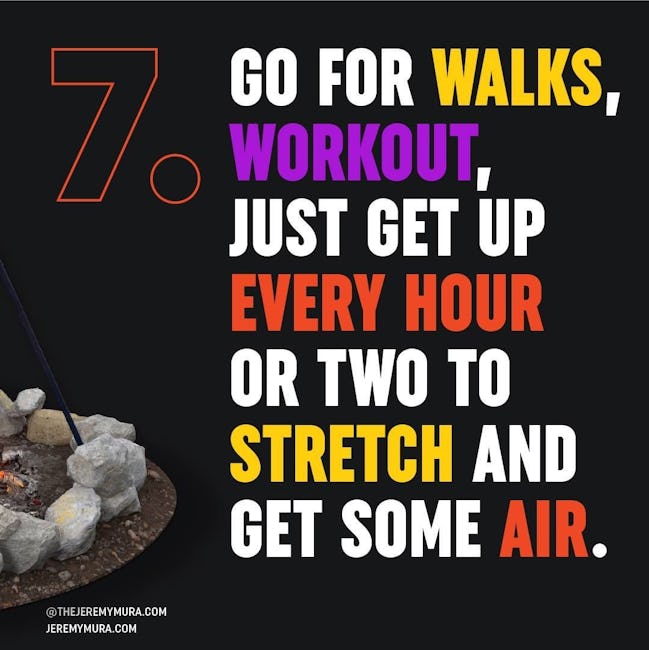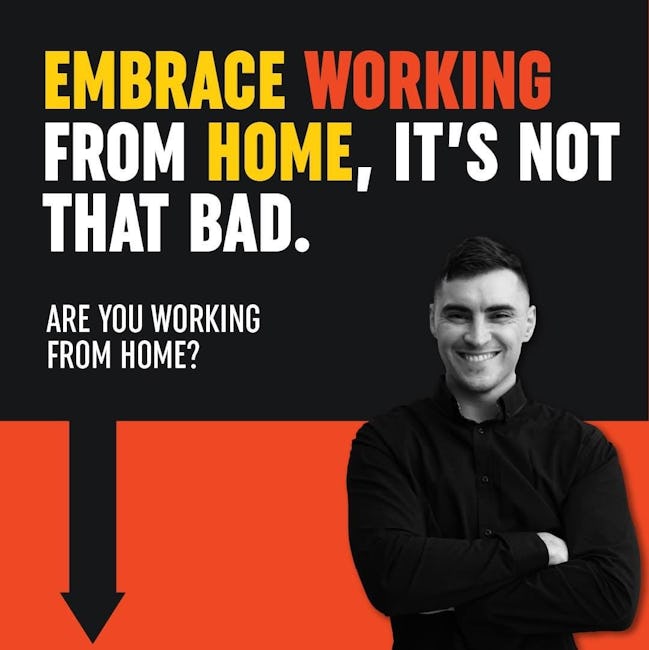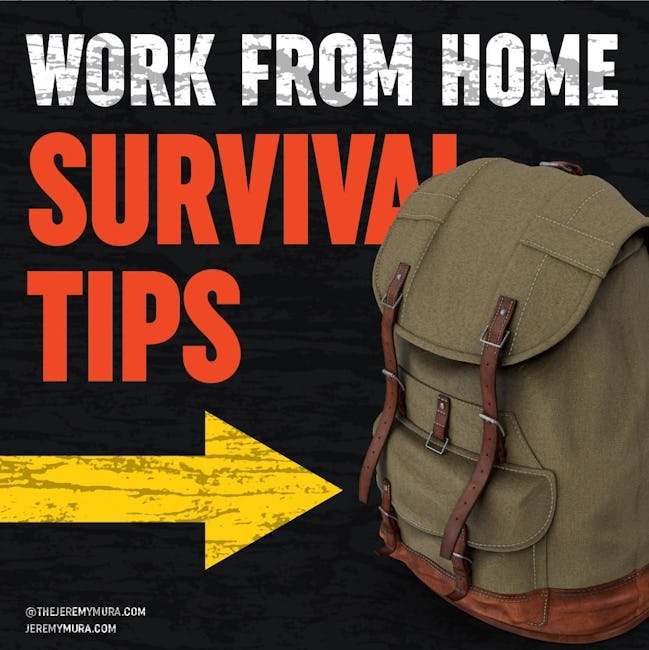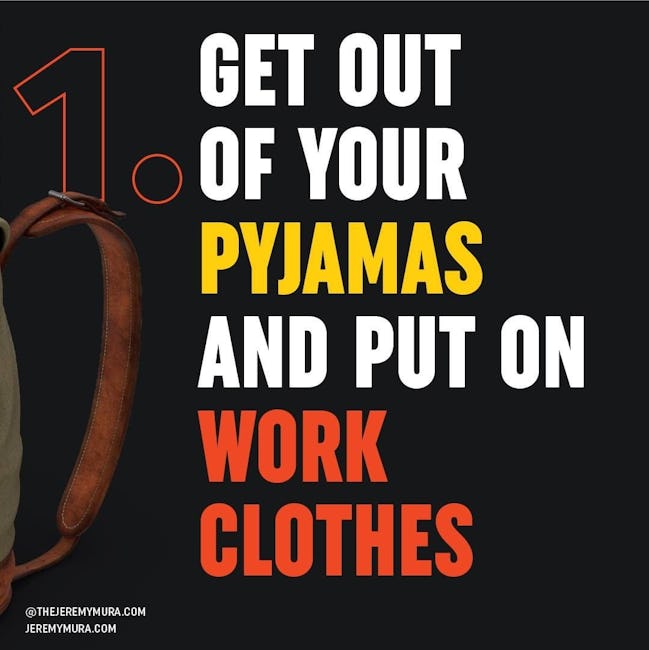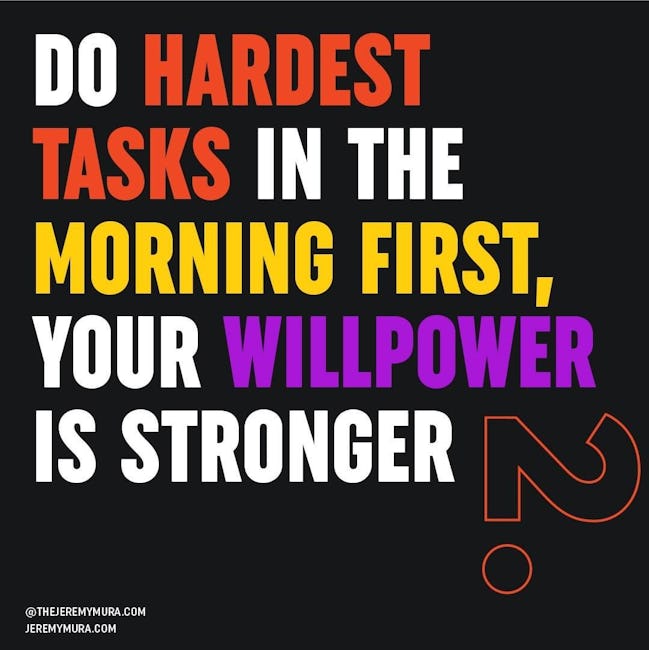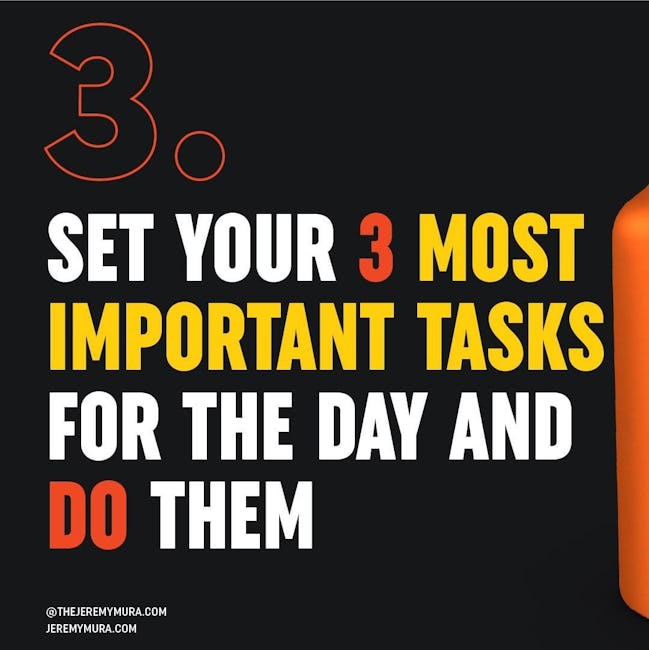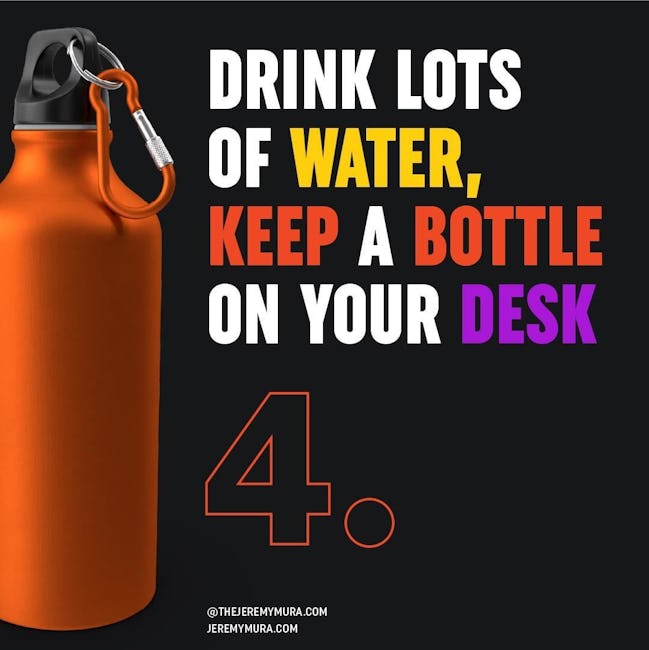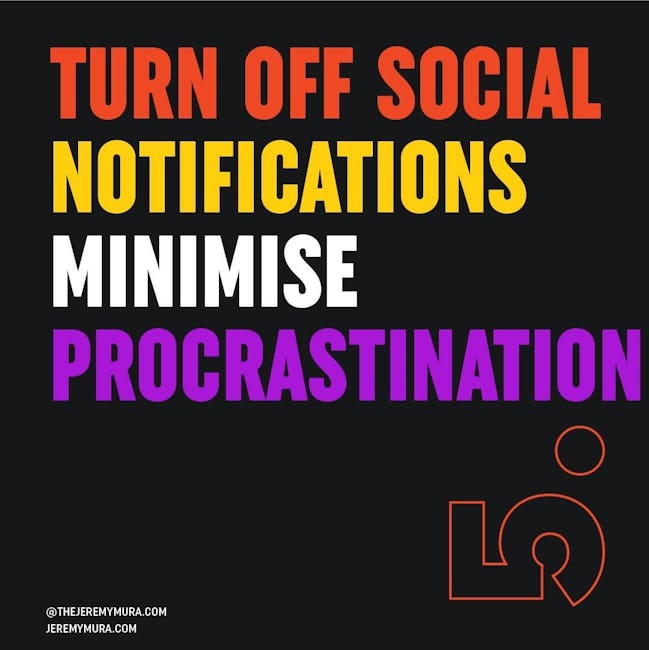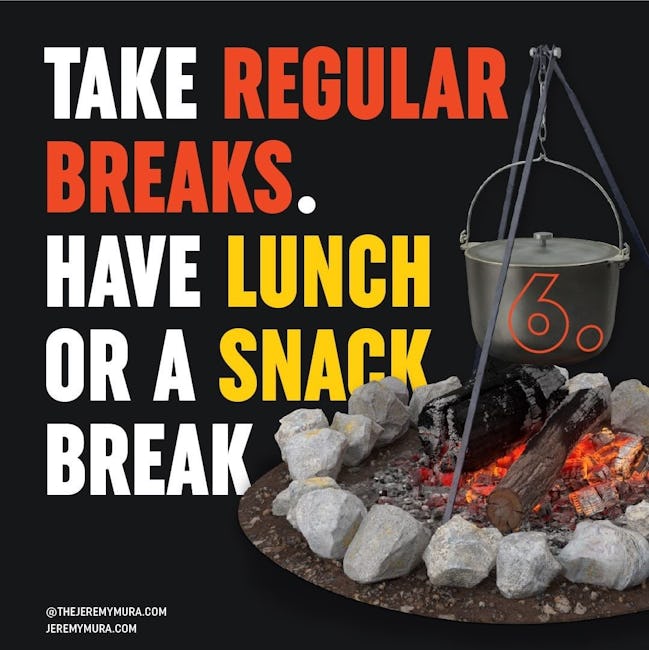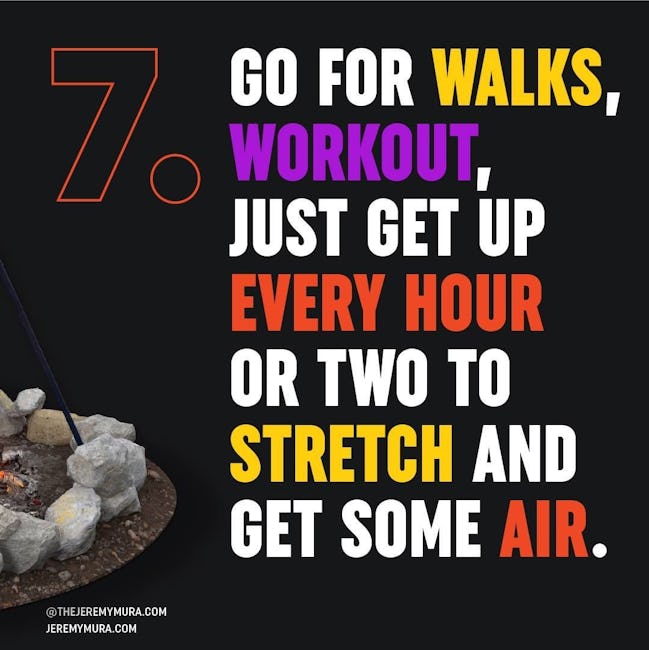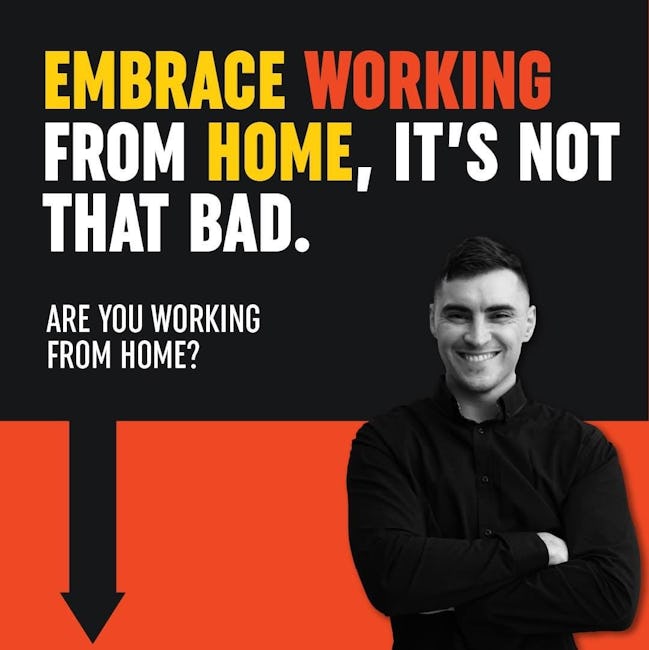 WORK FROM HOME SURVIVAL TIPS
1. GET OUT OF YOUR PYJAMAS AND PUT ON WORK CLOTHES
2. DO HARDEST TASKS IN THE MORNING FIRST, YOUR WILLPOWER IS STRONGER
3. SET YOUR 3 MOST IMPORTANT TASKS FOR THE DAY AND DO THEM
4. DRINK LOTS OF WATER, KEEP A BOTTLE ON YOUR DESK
5. TURN OFF SOCIAL NOTIFICATIONS MINIMISE PROCRASTINATION
6. TAKE REGULAR BREAKS. HAVE LUNCH OR A SNACK BREAK
7. GO FOR WALKS, WORKOUT, JUST GET UP EVERY HOUR OR TWO TO STRETCH AND GET SOME AIR.
BONUS TIPS
• TRY TO TREAT YOUR DAY LIKE A 9-5 JOB
• KEEP YOU WORKSPACE CLEAN AND UNCLUTTERED
• A MORNING ROUTINE HELPS: PRAY, READ, MEDITATE
• AVOID DISTRACTIONS PLACE PHONE AWAY FROM DESK
• FOCUS TRY NOT TO WATCH TOO MUCH YOUTUBE!
More booklets by Jeremy Mura
More Design booklets
Your recently viewed booklets
See all booklets