Booklet
Why Your Personal Brand Isn't Working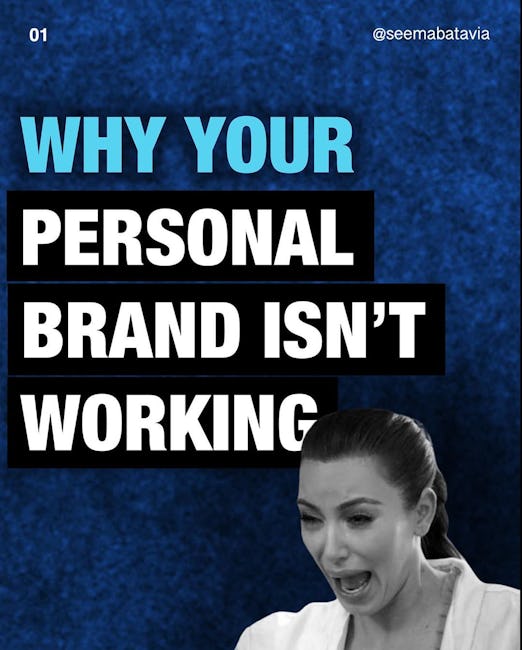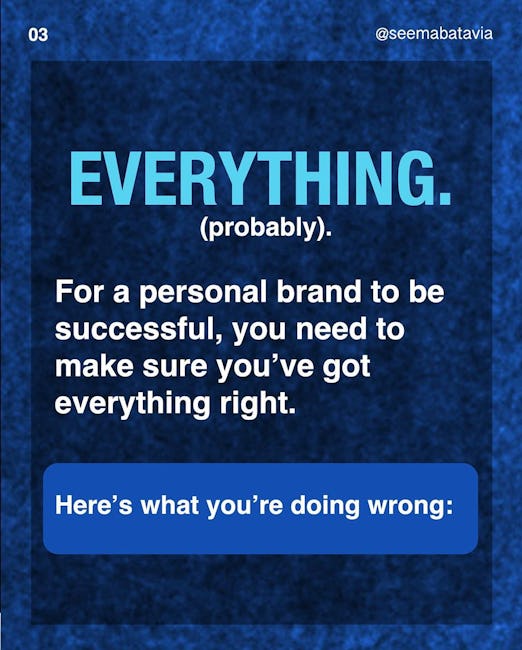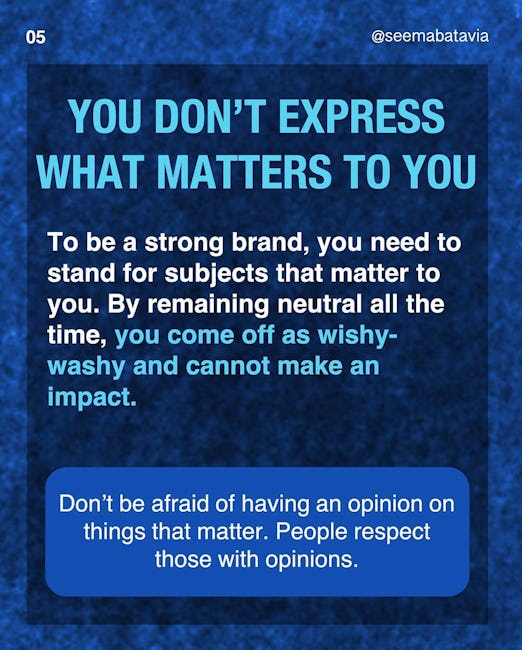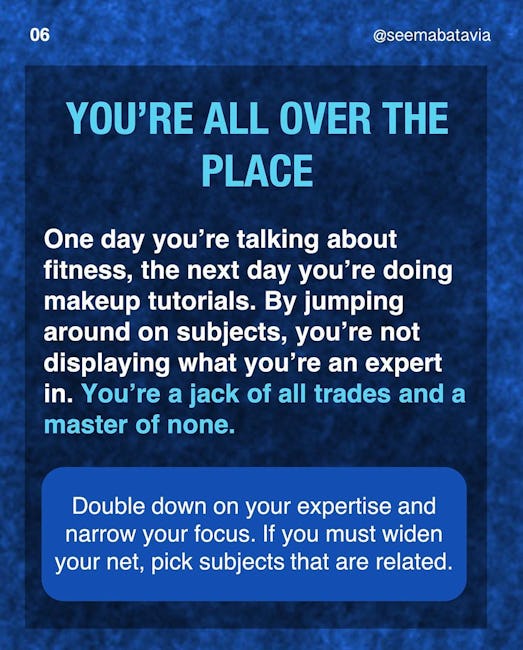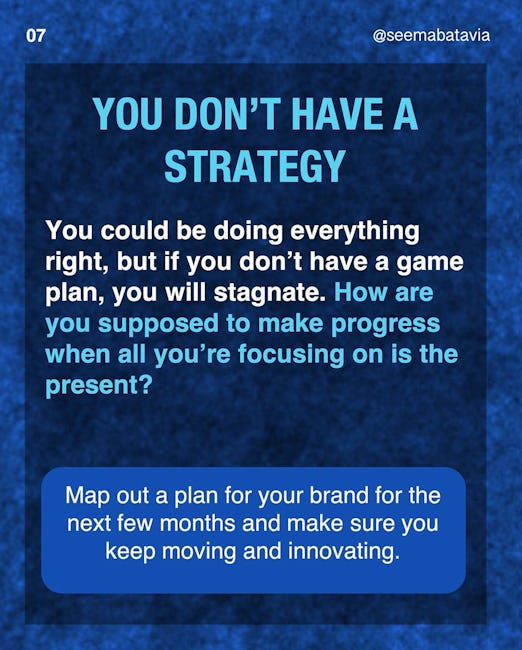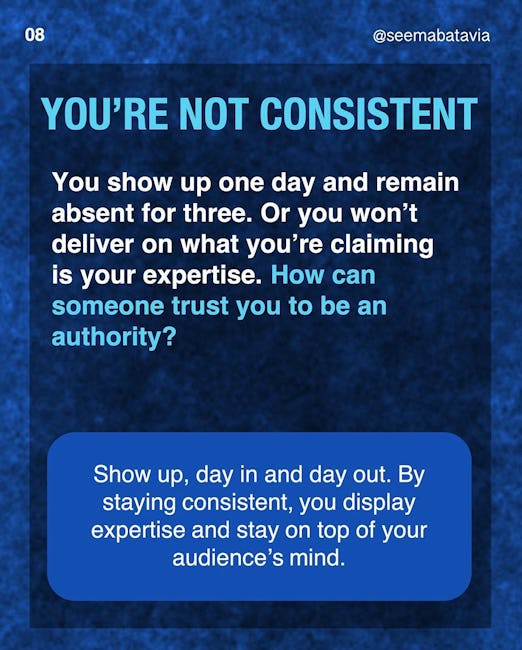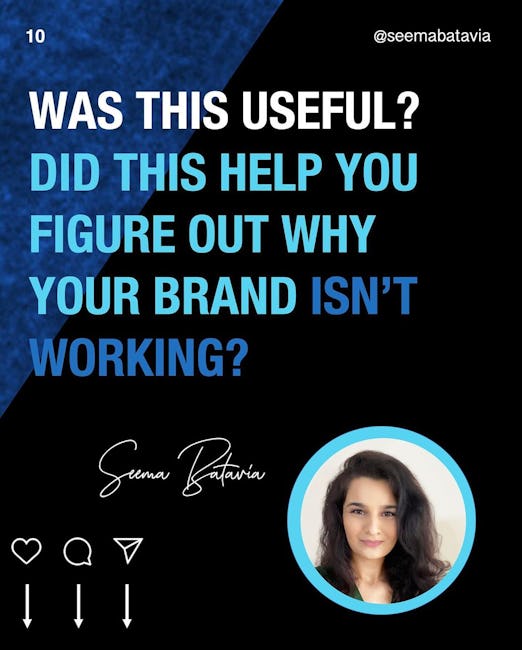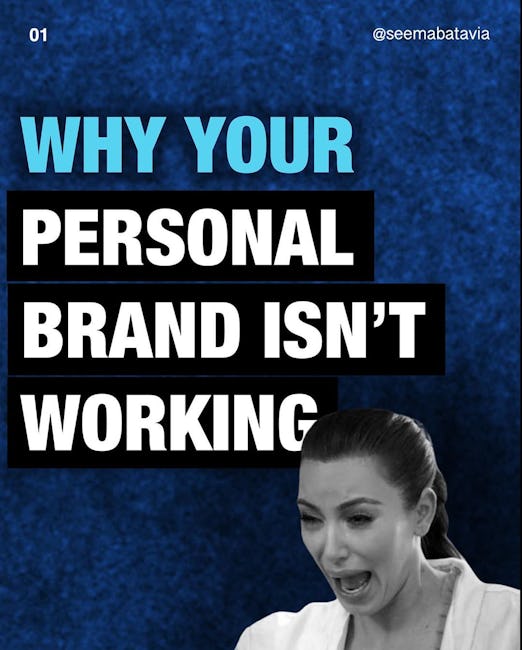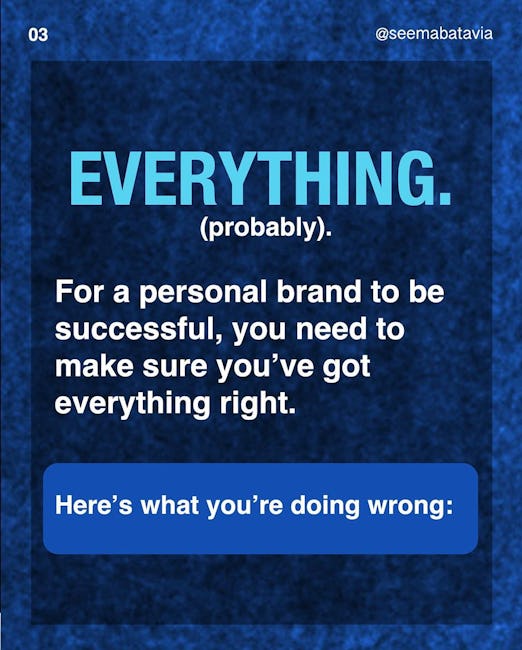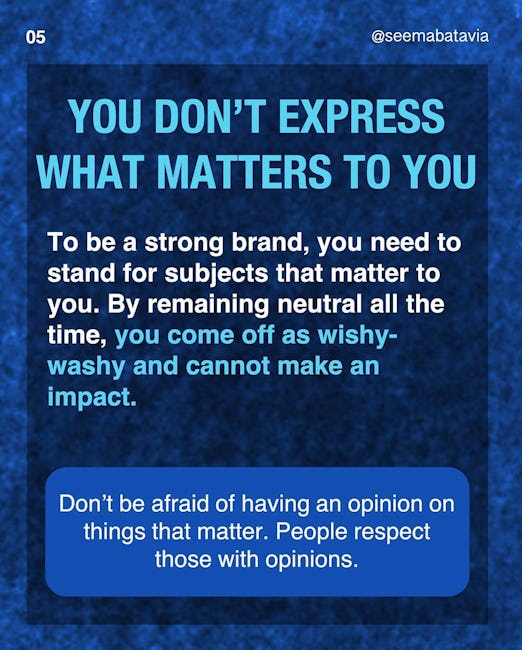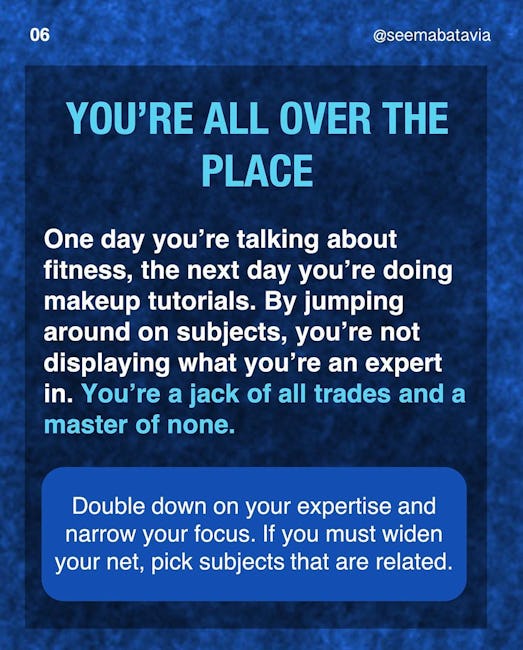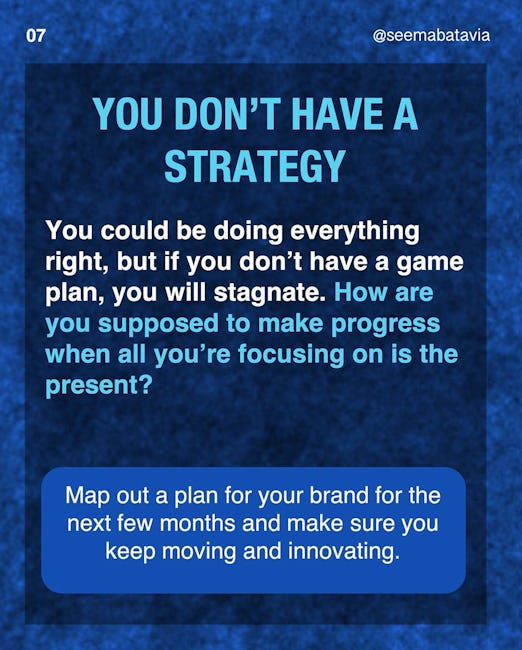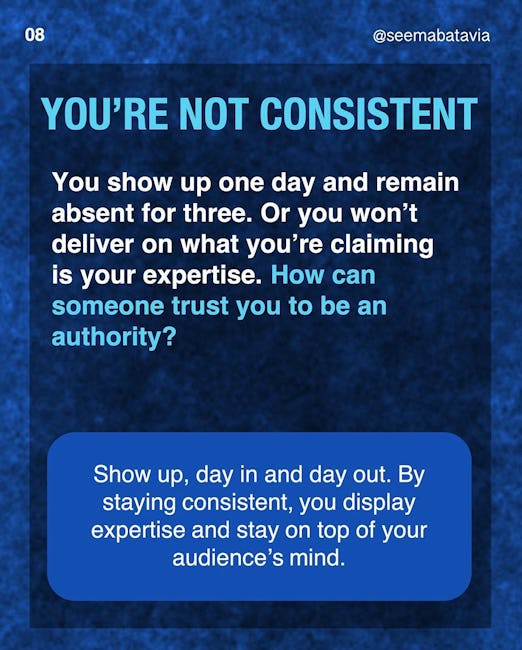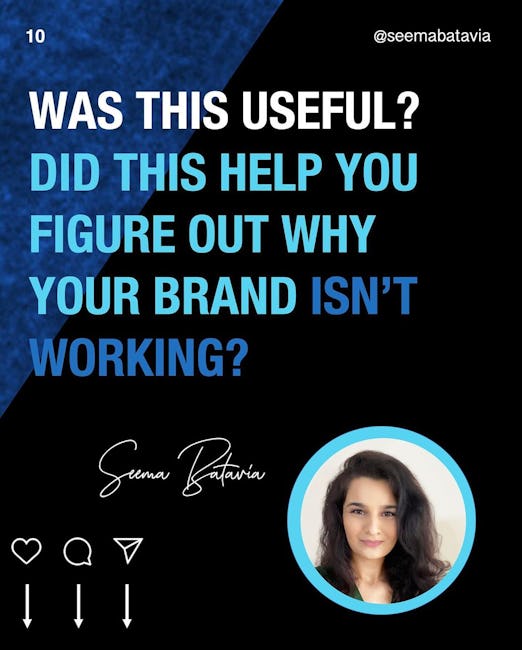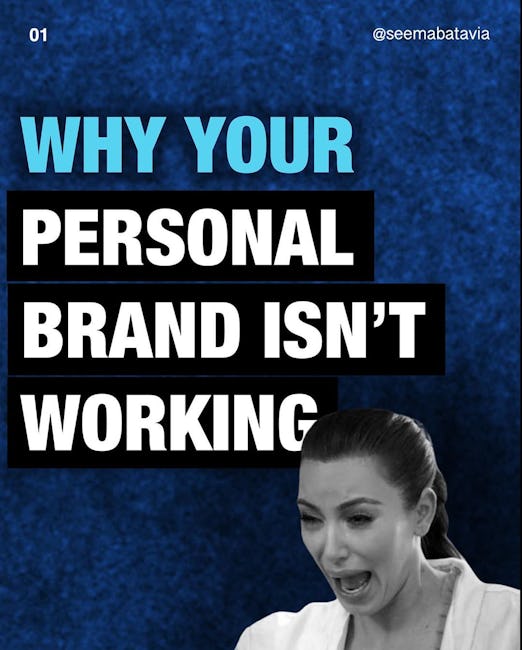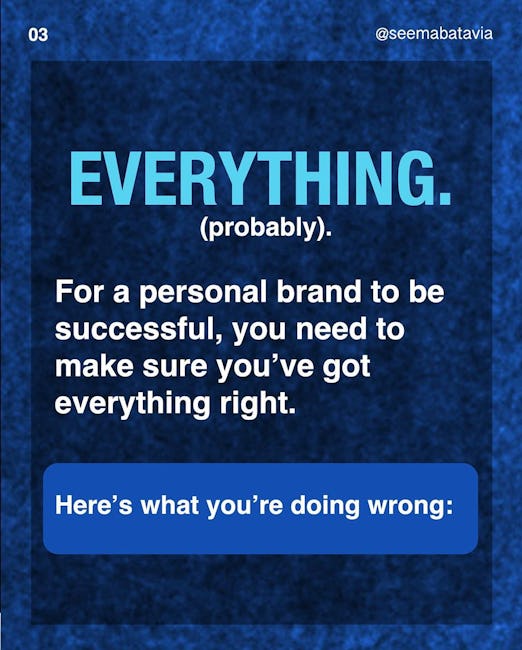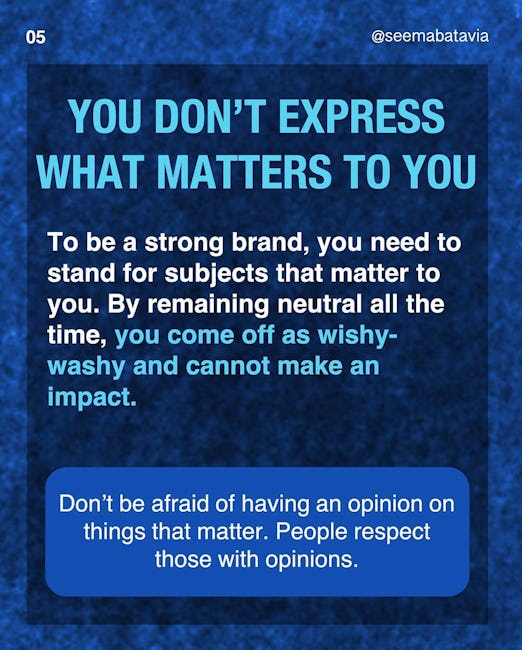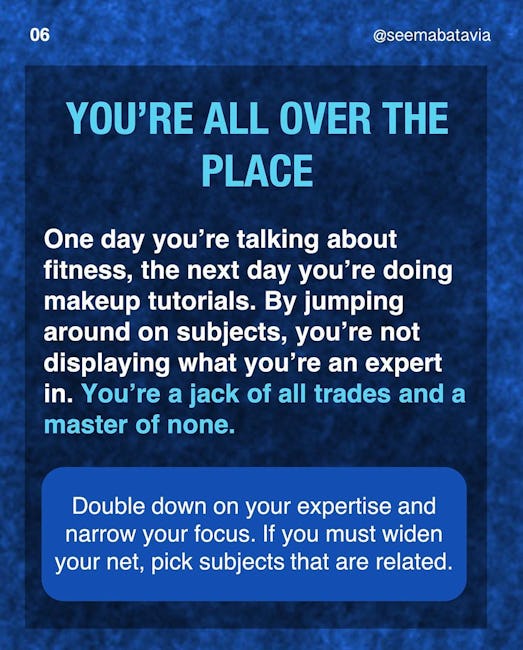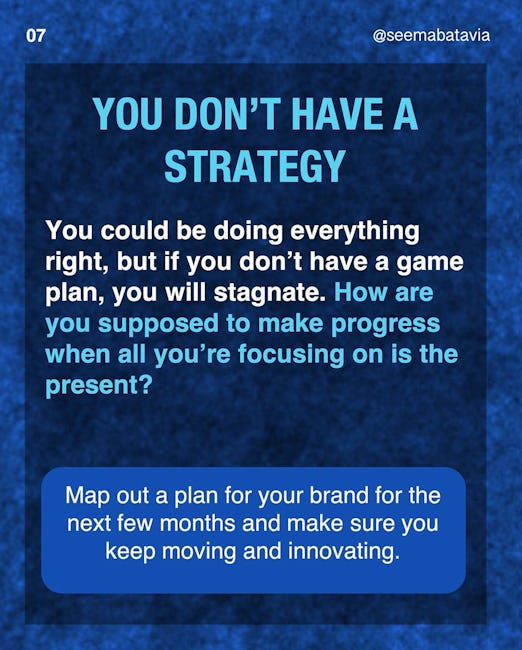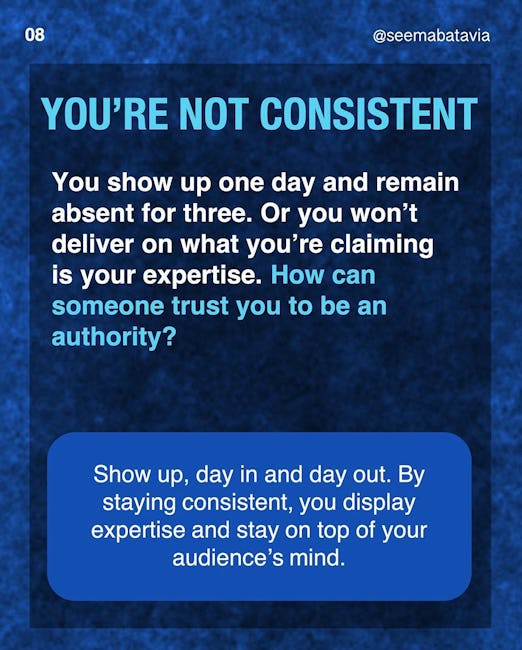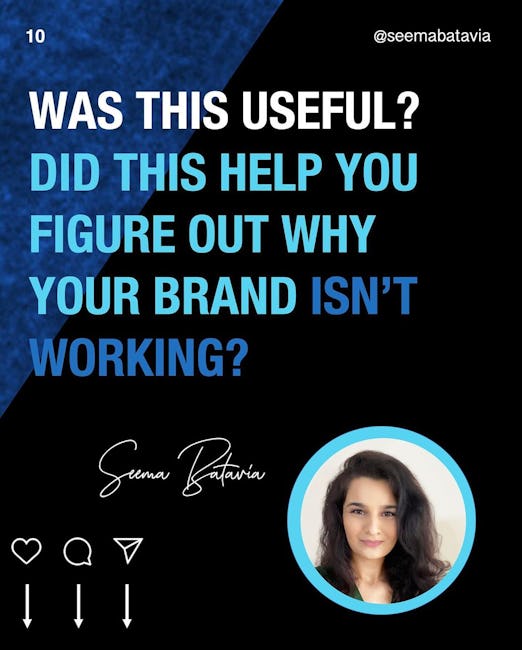 Why Your Personal Brand Isn't Working
So you're spending all this time, putting in all this effort, to build your personal brand.
But it isn't going anywhere.
What are you doing wrong?
EVERYTHING. (probably).
For a personal brand to be successful, you need to make sure you've got everything right.
Here's what you're doing wrong:
YOU'RE NOT AUTHENTIC OR HONEST
If you're being phony or holding back your true personality in some way, your personal brand will not succeed.
Your brand voice is important. By suppressing it, you're killing your personal brand. Allow your personality to shine, but be respectful to others. Don't mince your words.
YOU DON'T EXPRESS WHAT MATTERS TO YOU
To be a strong brand, you need to stand for subjects that matter to you. By remaining neutral all the time, you come off as wishy- washy and cannot make an impact. Don't be afraid of having an opinion on things that matter. People respect those with opinions.
YOU'RE ALL OVER THE PLACE
One day you're talking about fitness, the next day you're doing makeup tutorials. By jumping around on subjects, you're not displaying what you're an expert in. You're a jack of all trades and a master of none. Double down on your expertise and narrow your focus. If you must widen your net, pick subjects that are related.
YOU DON'T HAVE A STRATEGY
You could be doing everything right, but if you don't have a game plan, you will stagnate. How are you supposed to make progress when all you're focusing on is the present? Map out a plan for your brand for the next few months and make sure you keep moving and innovating.
YOU'RE NOT CONSISTENT
You show up one day and remain absent for three. Or you won't deliver on what you're claiming is your expertise. How can someone trust you to be an authority? Show up, day in and day out. By staying consistent, you display expertise and stay on top of your audience's mind.
When you build a personal brand, you need to review EVERYTHING you're doing. Make sure you're not focusing on the wrong things (eg. vanity metrics) GET TO WORK!
More booklets by Seema Batavia
More Marketing booklets
Your recently viewed booklets
See all booklets