Booklet
Why Your Instagram Account isn't Growing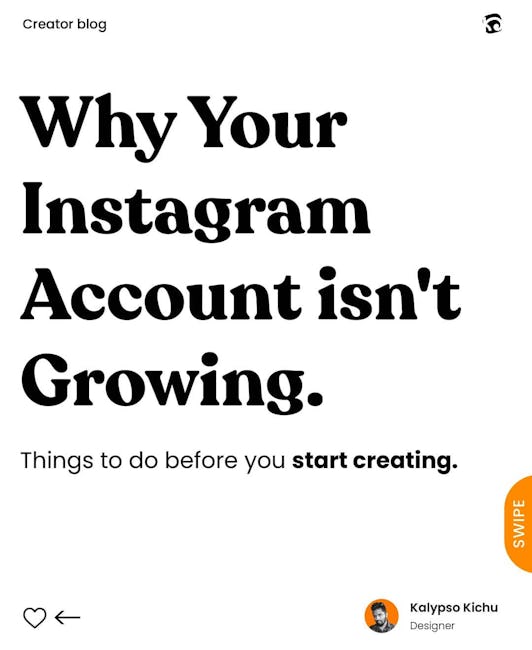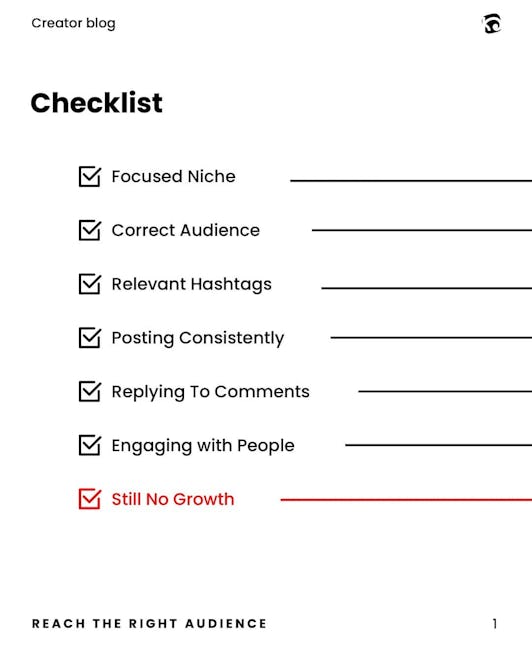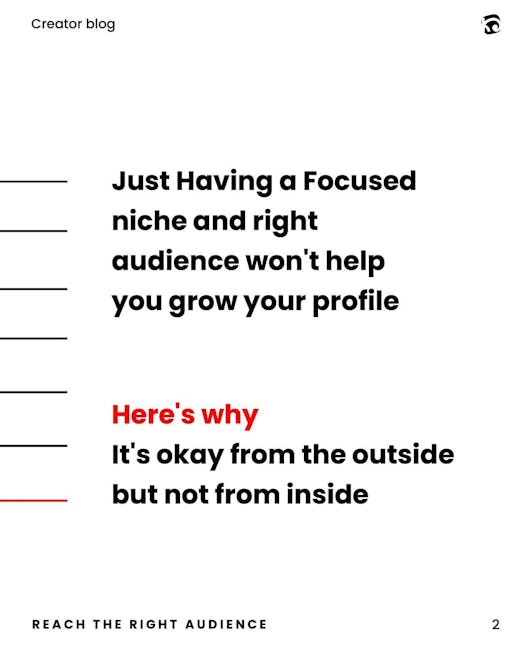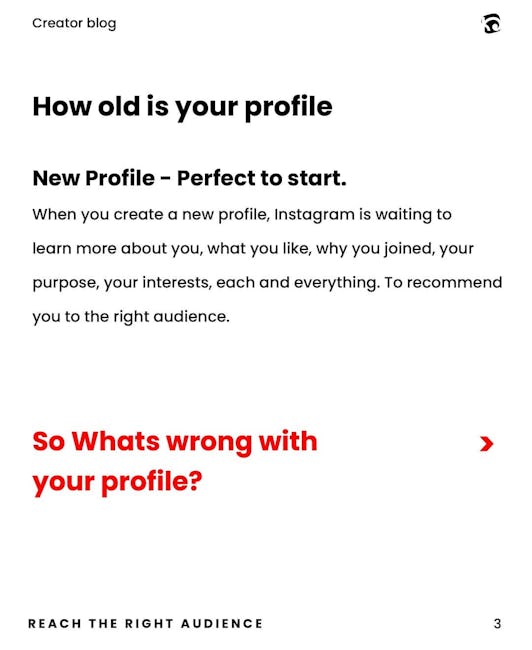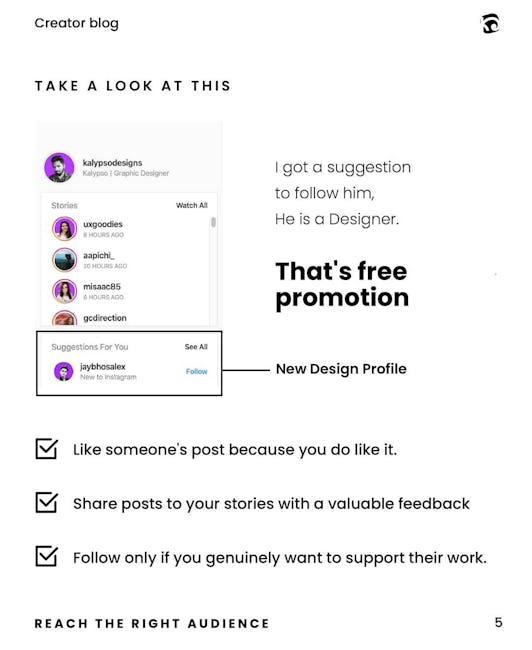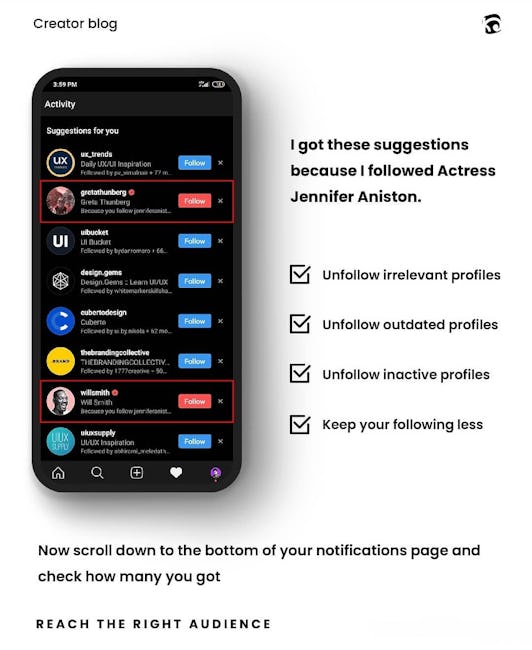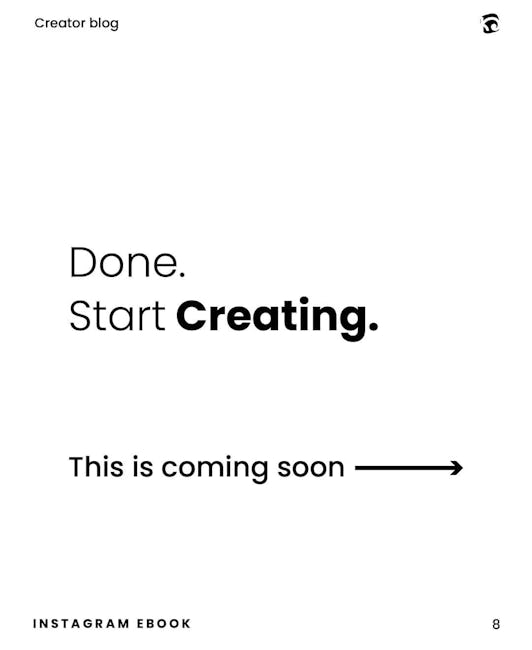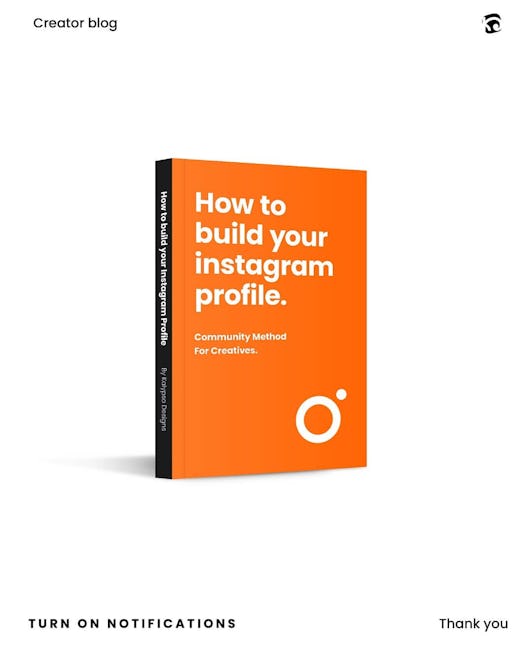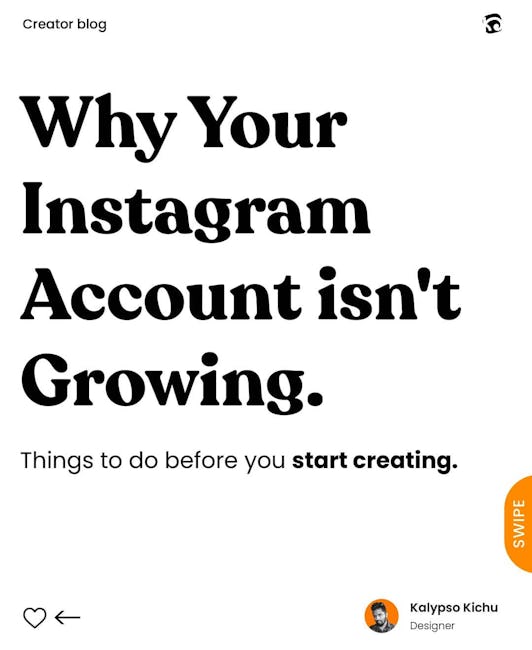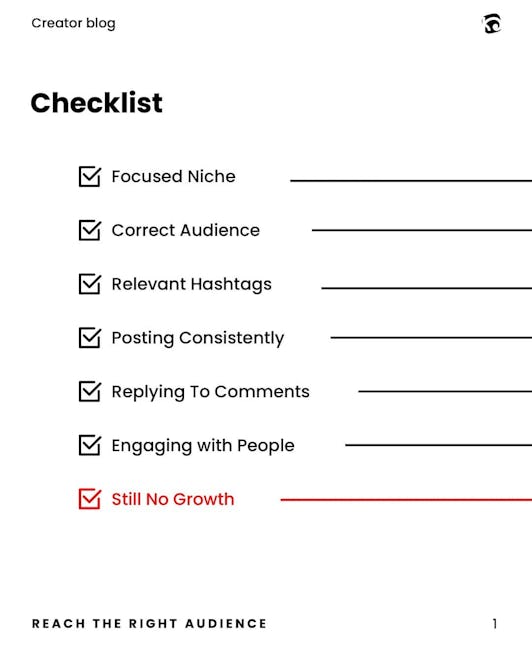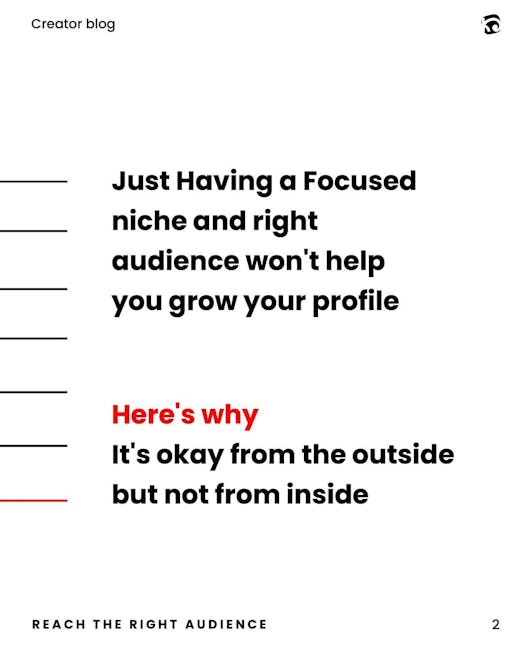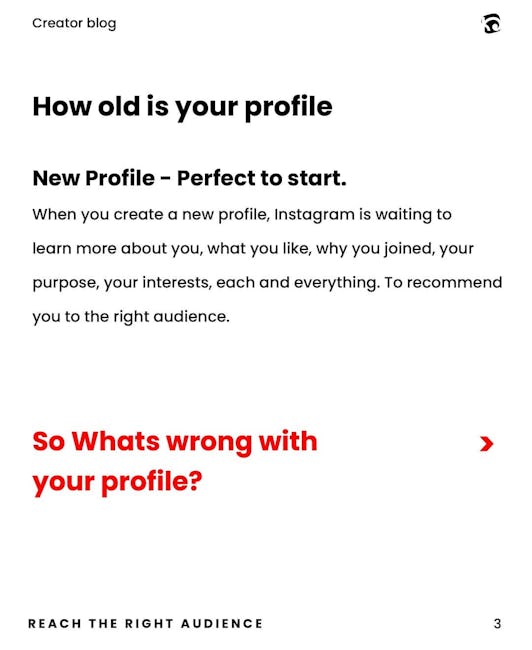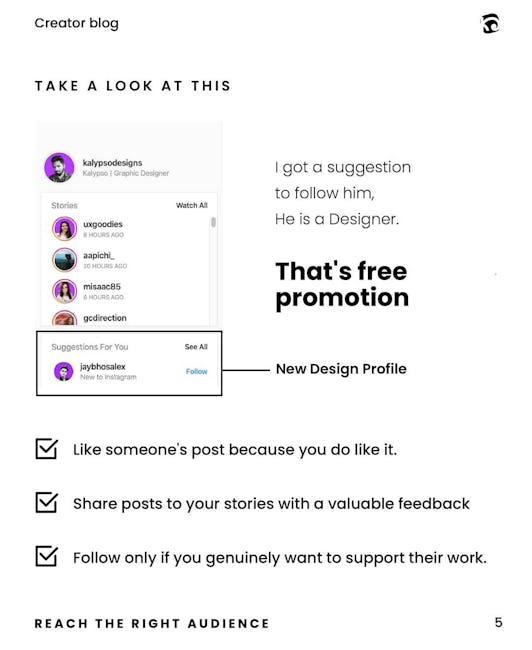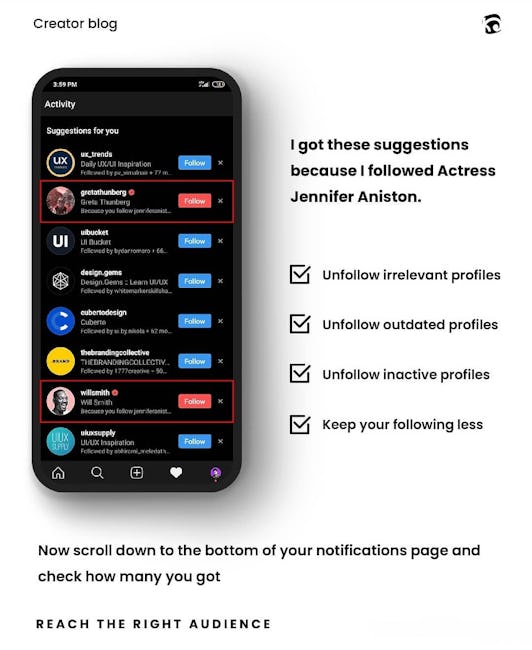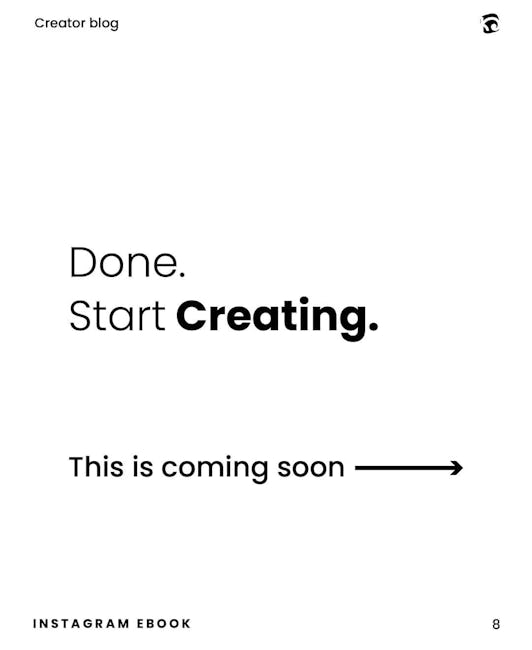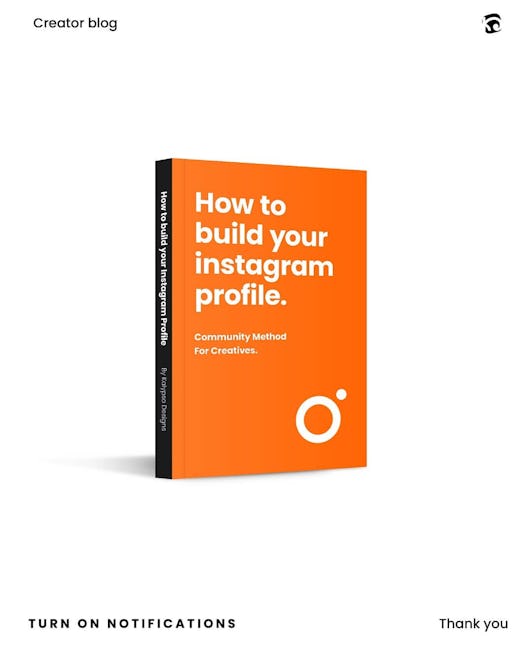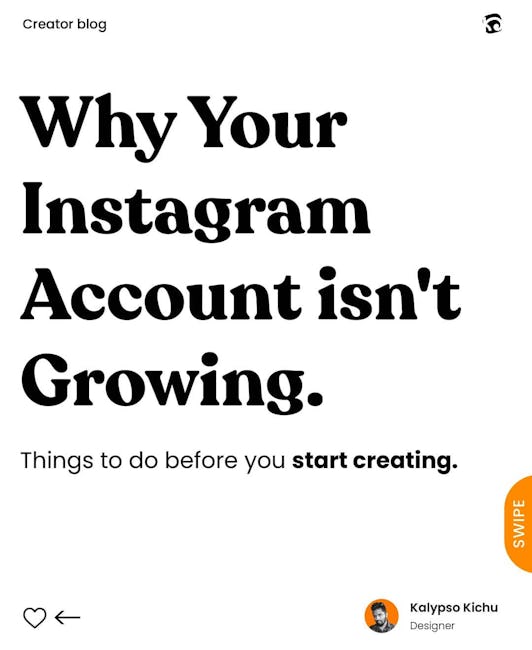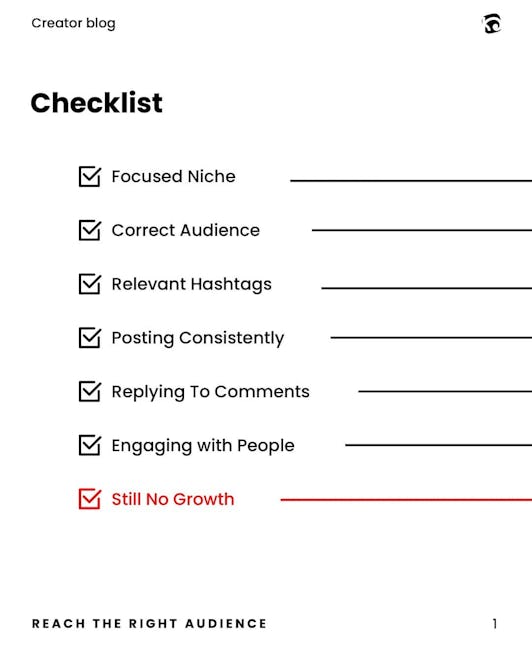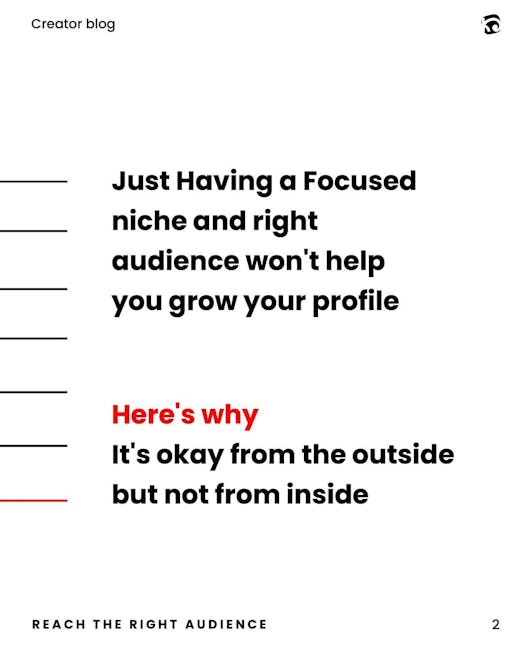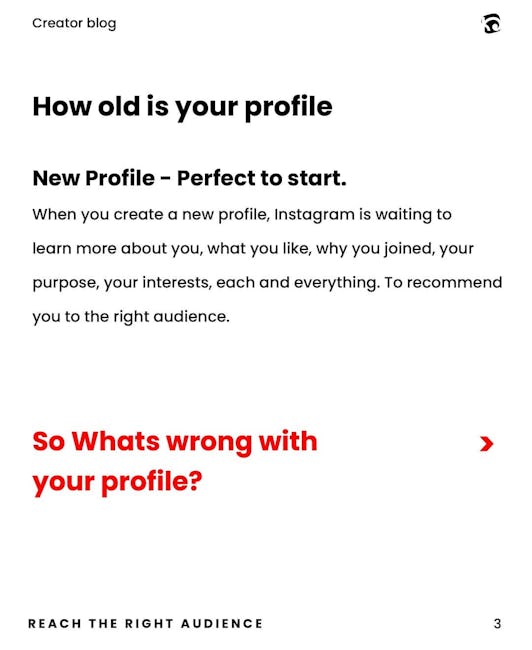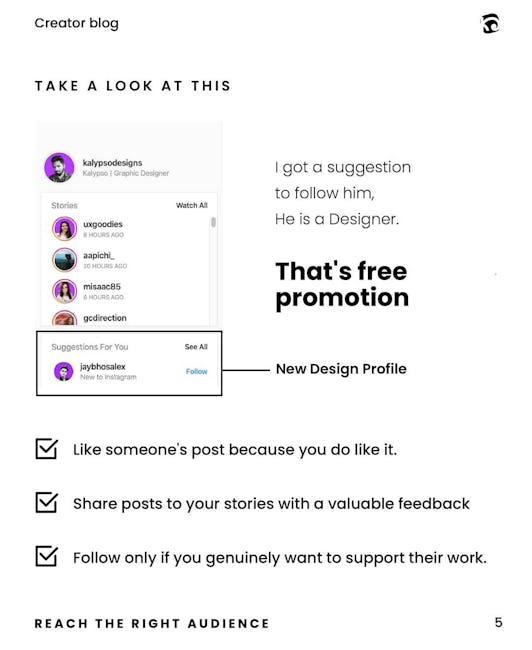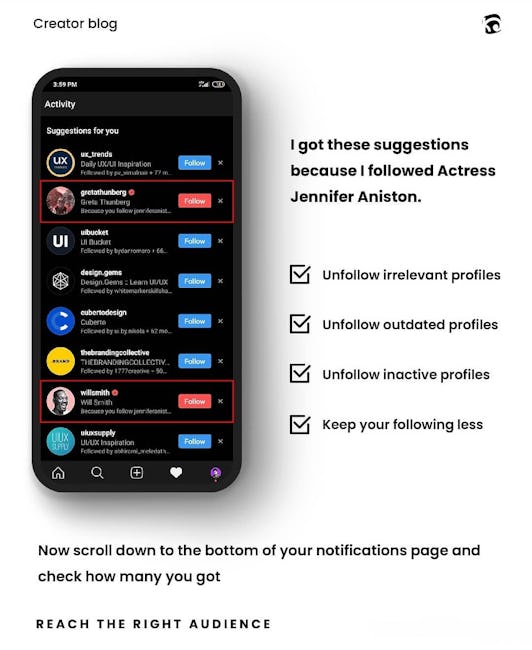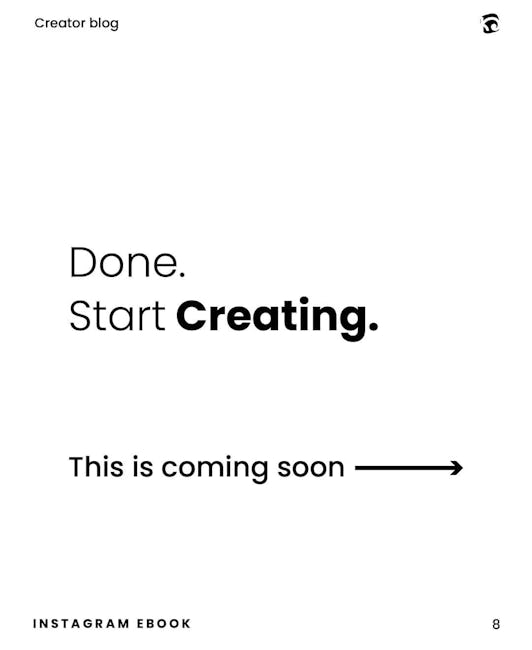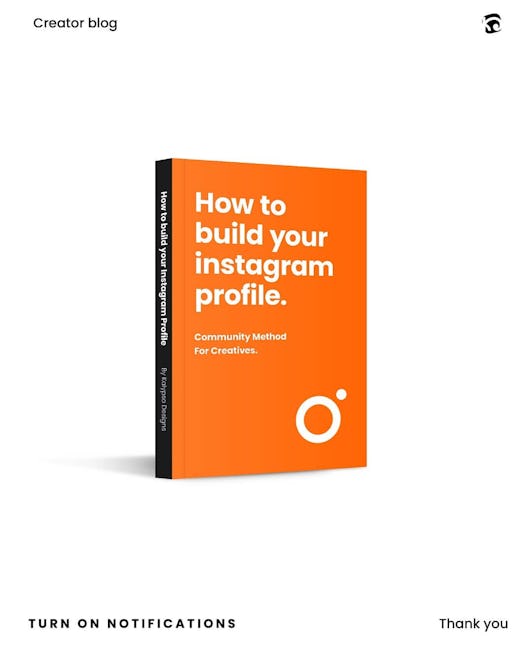 Why Your Instagram Account isn't Growing,
Things to do before you start creating. Kalypso Kichu
Checklist
FOCused Niche
Correct Audience
Relevant Hashtags
POSting Consistently
Replying To Comments
Engaging with People
Still No Growth
Just Having a Focused niche and right audience won't help you grow your profile
HereUs why It's okay from the outside but not from inside
How old is your profile
New Profile - Perfect to start.
When you create a new profile, Instagram is waiting to learn more about your what you like, why you joined, your purpose, your interests, each and everything. To recommend you to the right audience.
So Whats wrong with your profile?
Old Profile - Need Some Work
Remember that fan page you followed when you started? And those close friends pictures you liked in the beginning. Are they from your niche?
Don't search or watch inappropriate topics through your profile. Everything you do is scrutinized by Instagram as a learning process to suggest to you more and also to suggest to others who would like to follow you.
TAKE A LOOK AT THIS
Like someone's post because you do like it.
Share posts to your stories with a valuable feedback
Follow only if you genuinely want to support their work.
I got these suggestions because I followed Actress Jennifer Aniston.
Unfollow outdated profiles
Unfollow inactive profiles
Keep your following less
Now scroll down to the bottom of your notifications page and check how many you got
You have a business profile, but you got some suggestions to follow your friends. Quick fix.
Unfollow - Create a personal profile & Follow them
Go to Desktop IG Edit Profile - Delete synced contacts
Done. Start Creating
This is coming soon
More booklets by kalypso
More Design booklets
Your recently viewed booklets
See all booklets