Booklet
Why they should buy from you?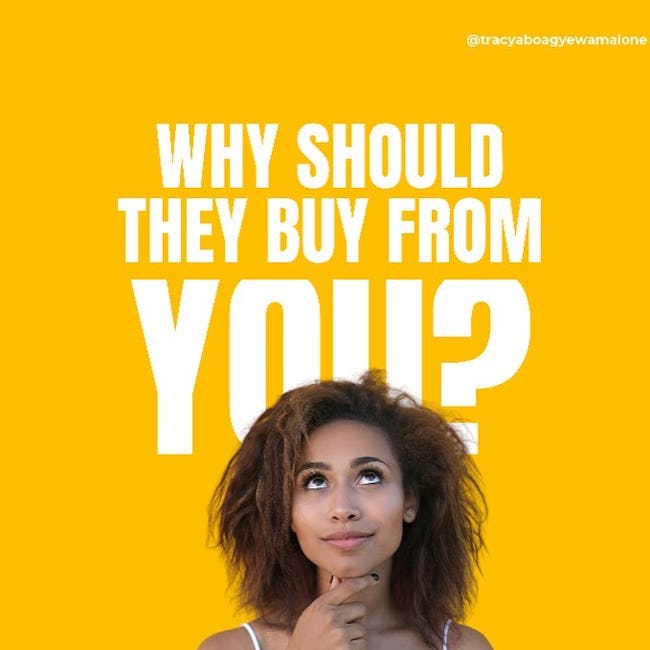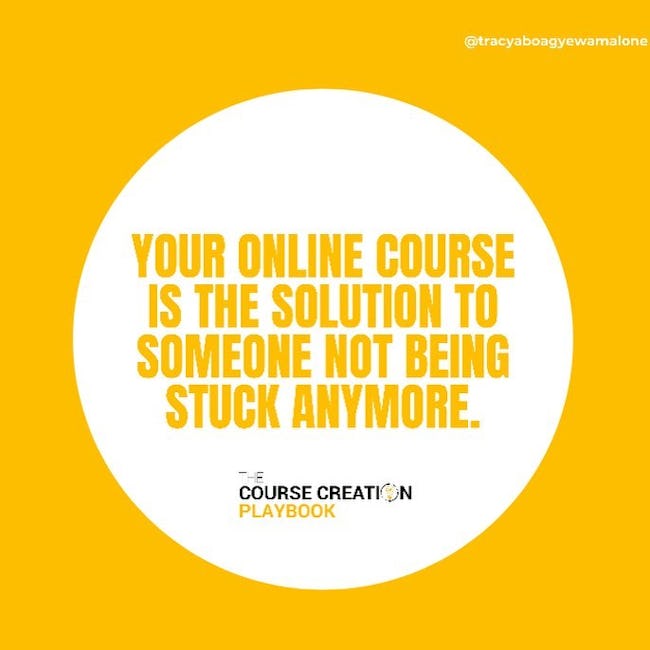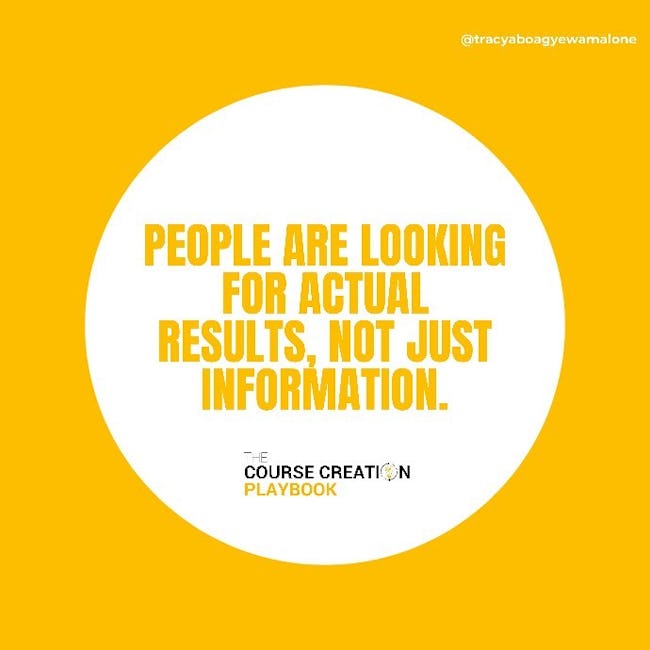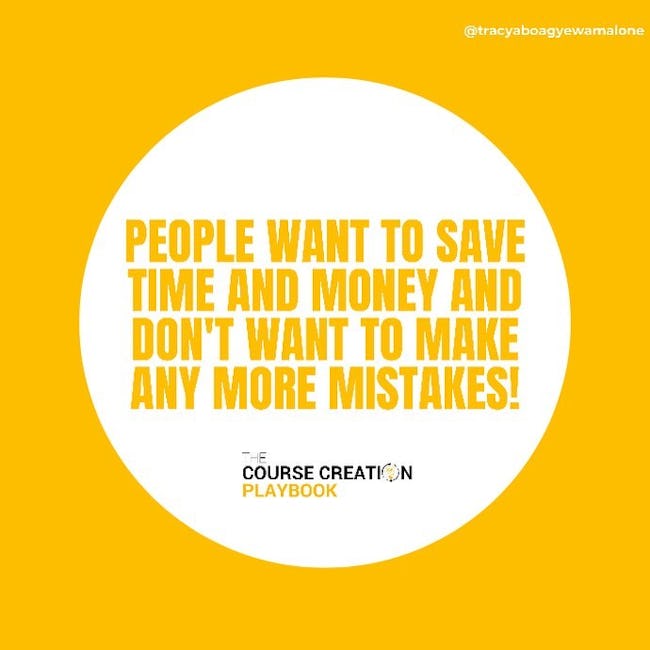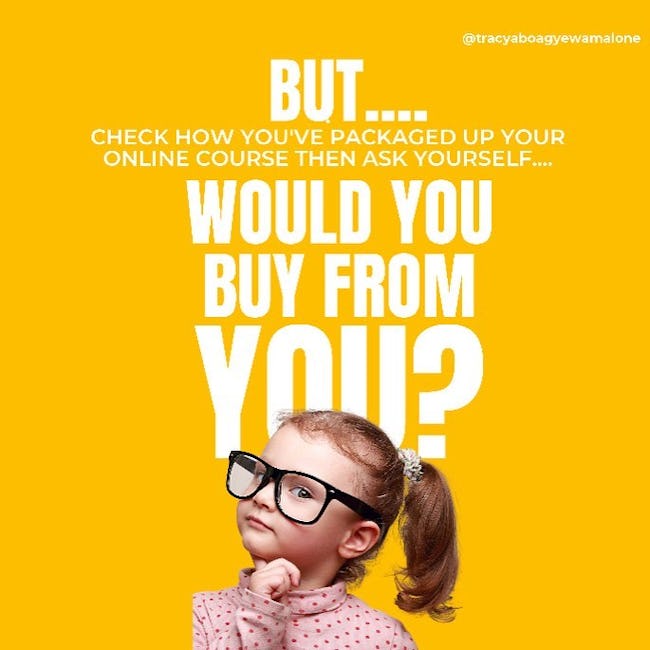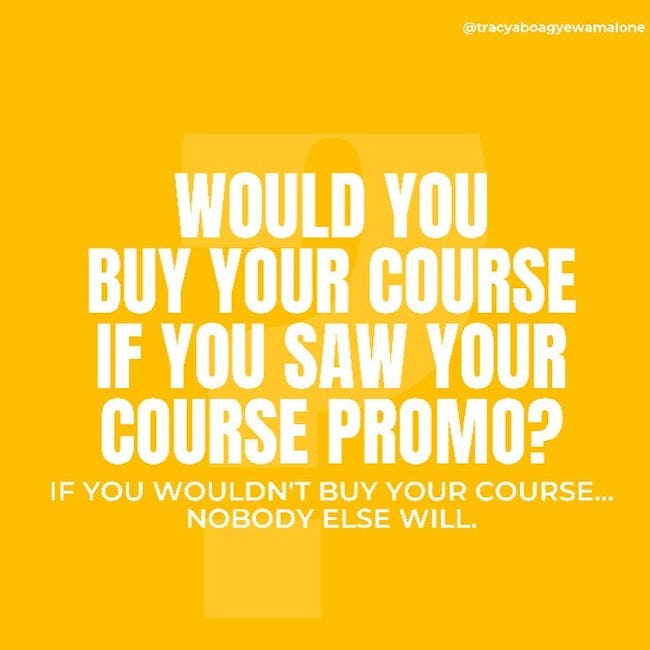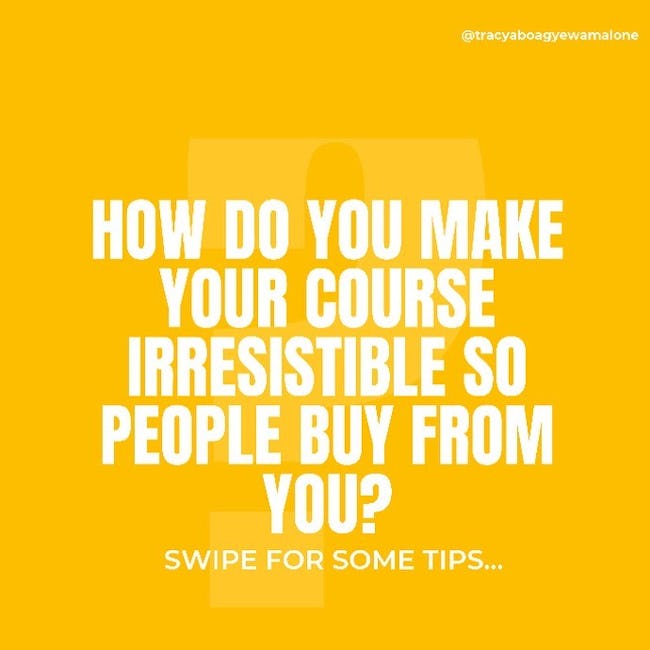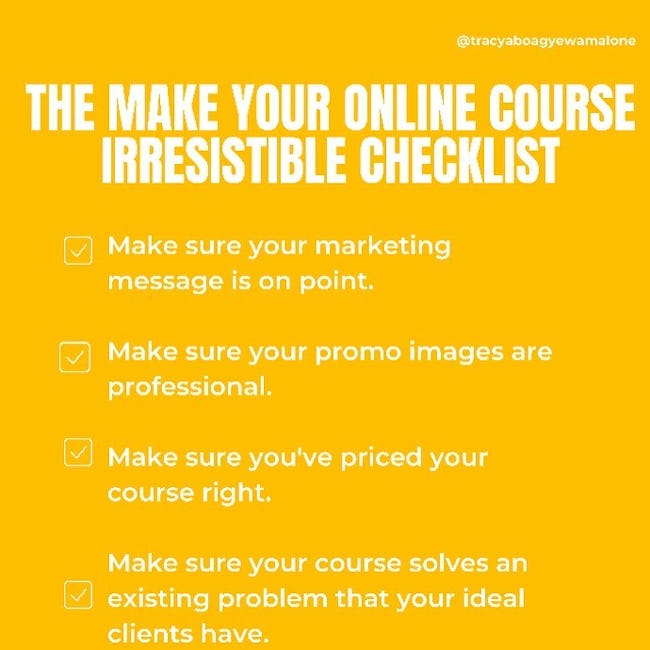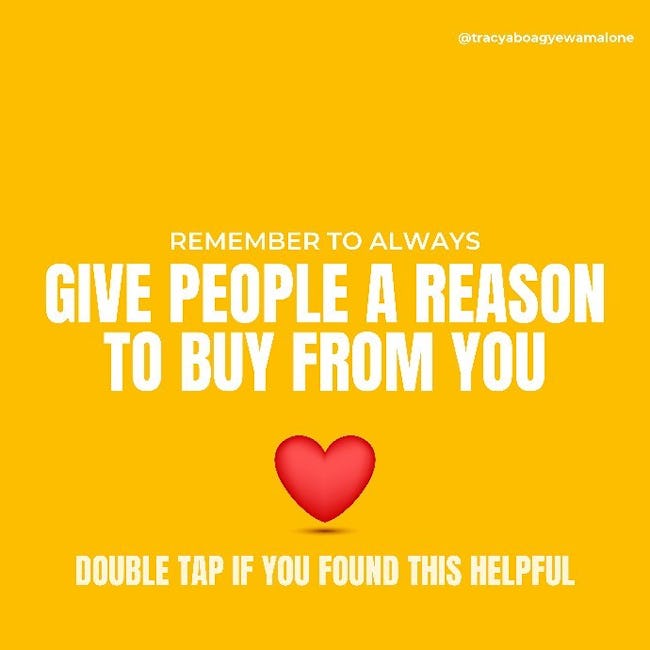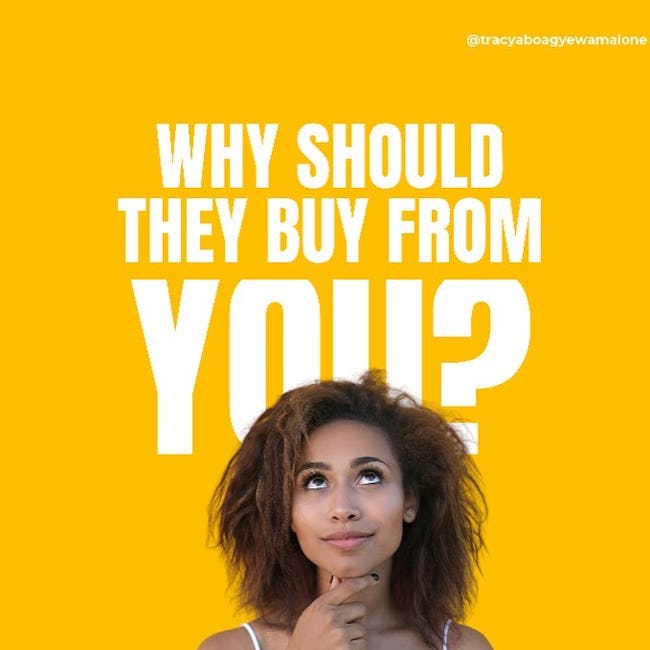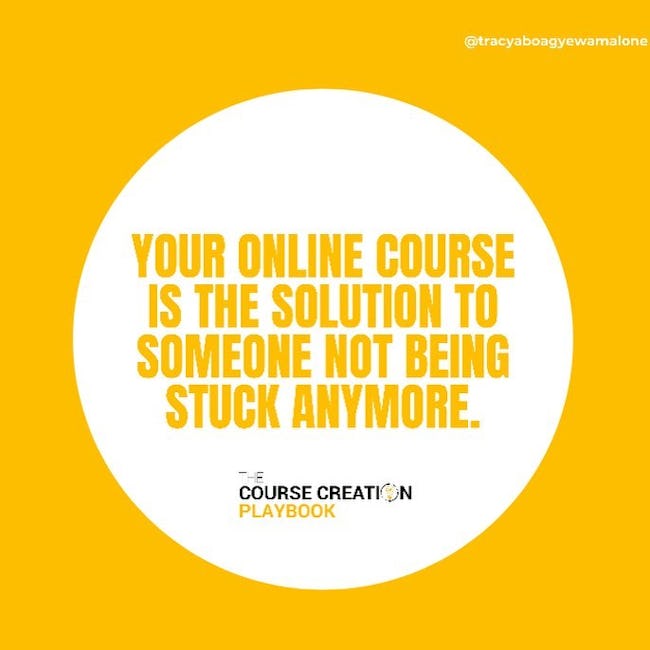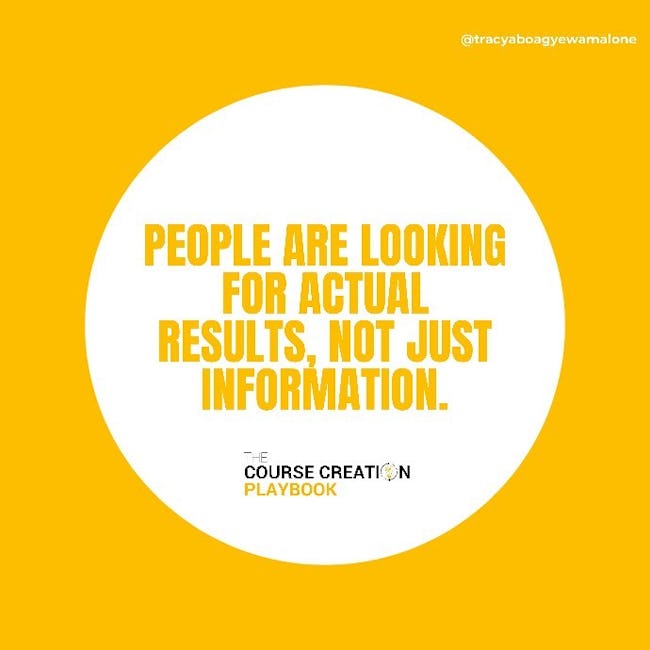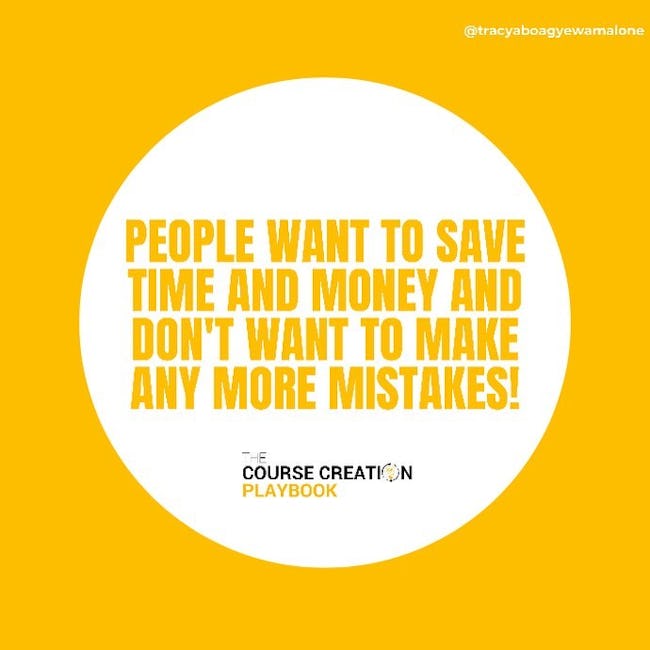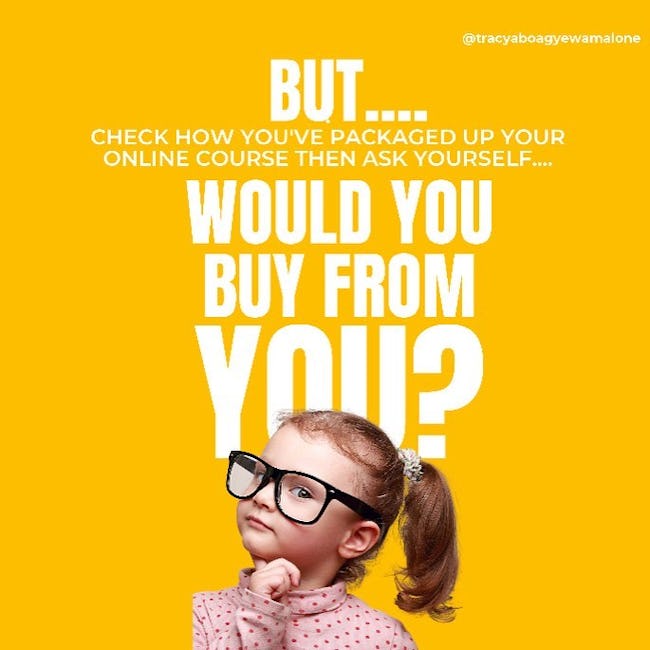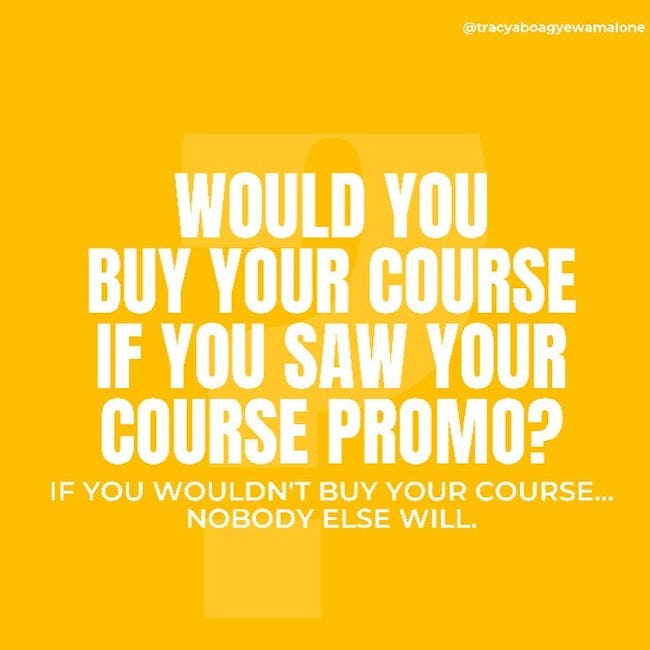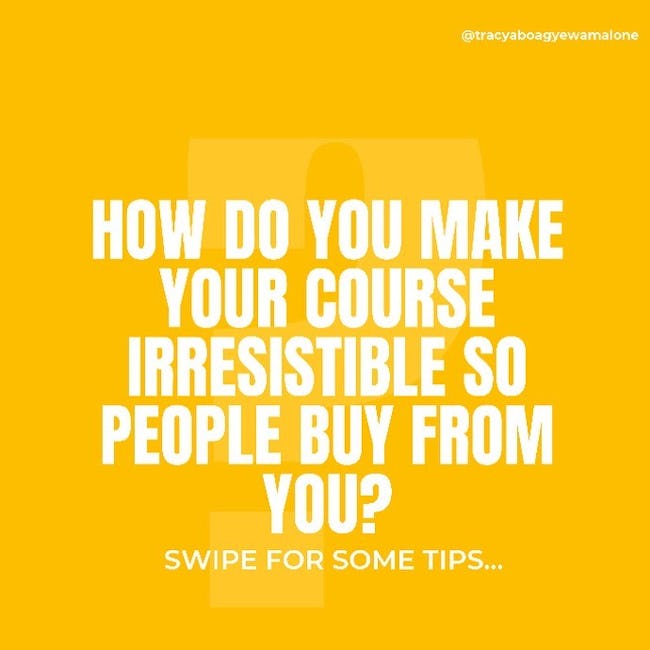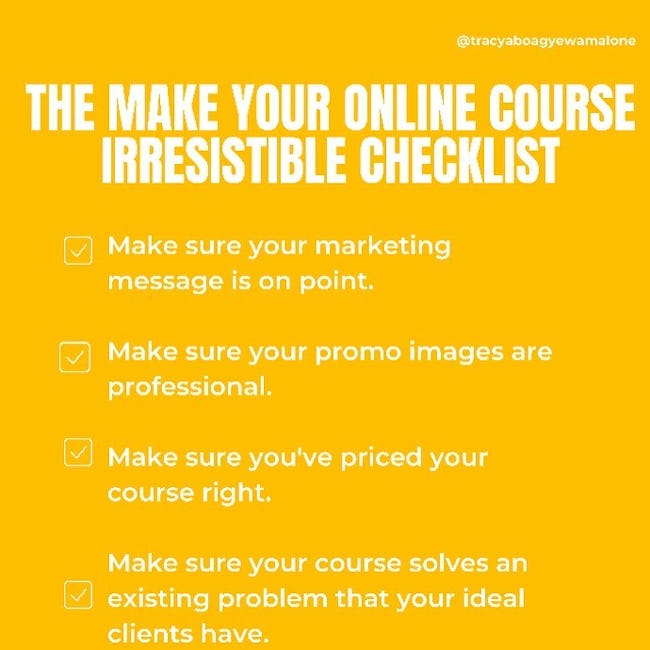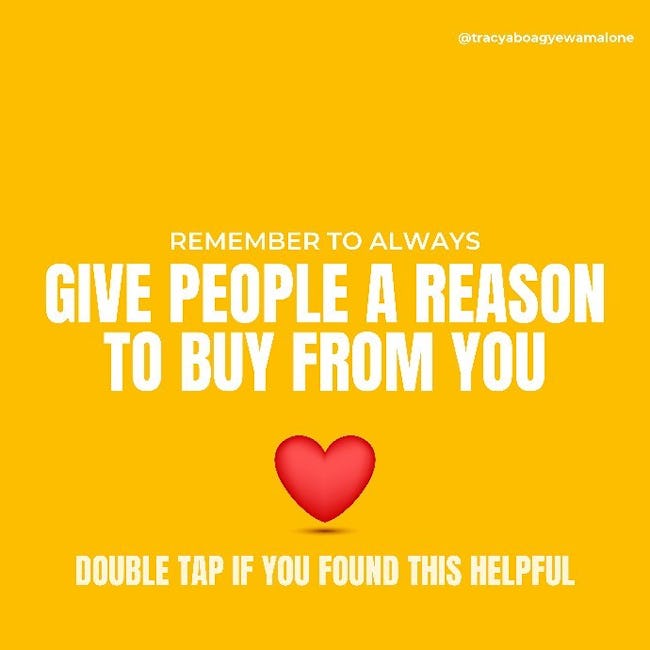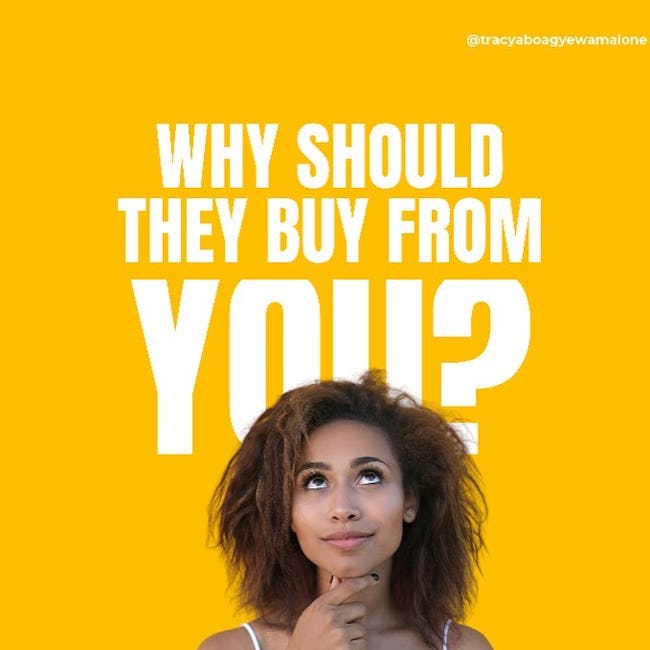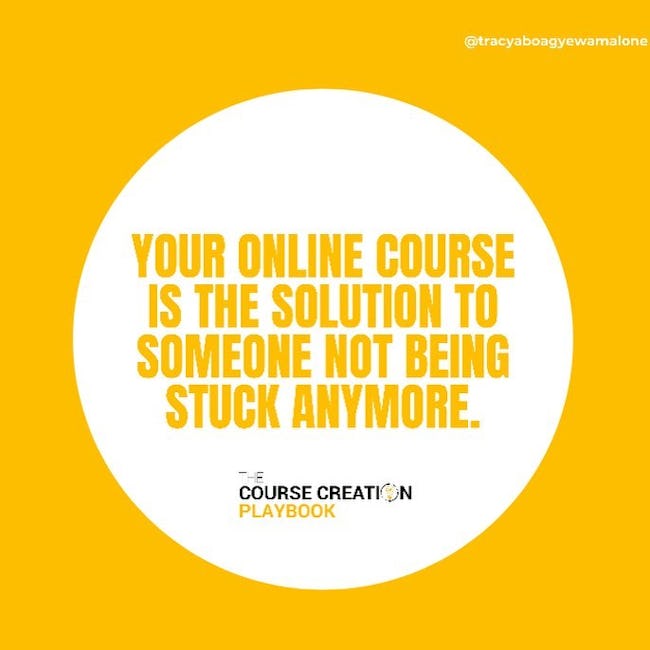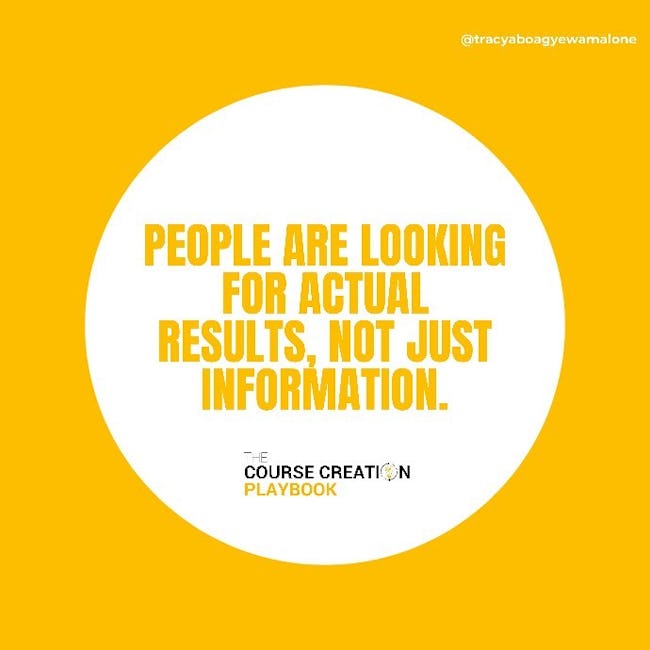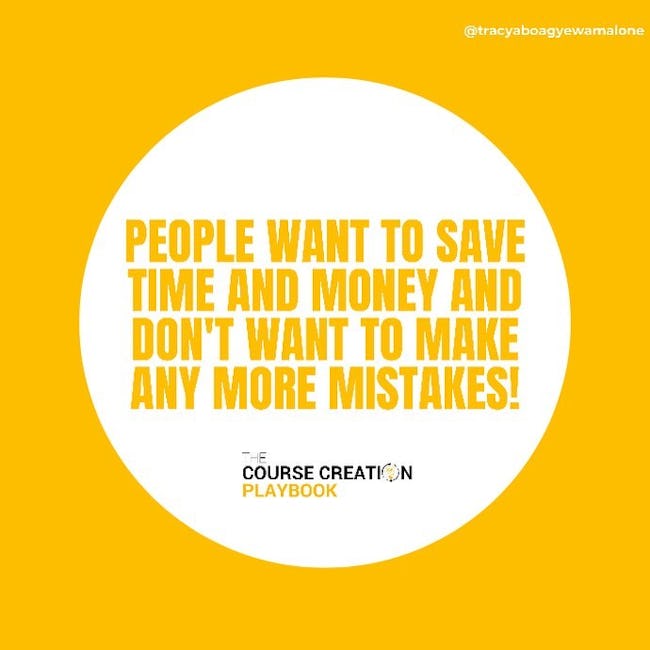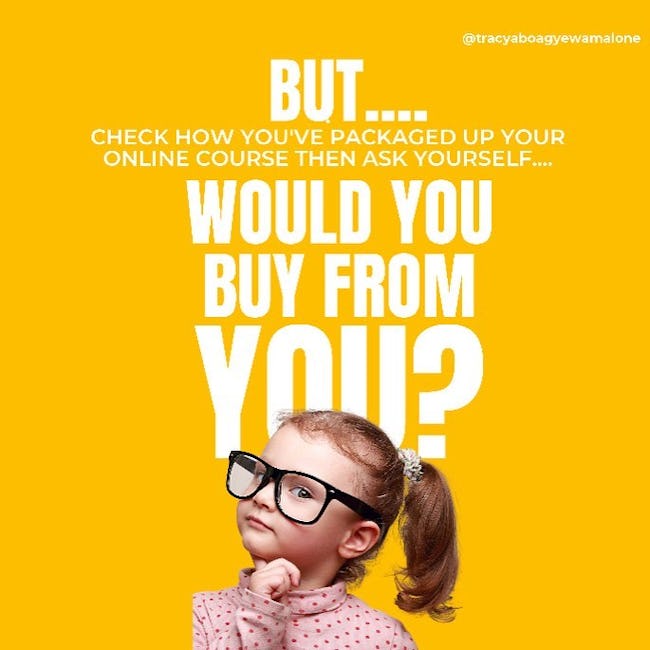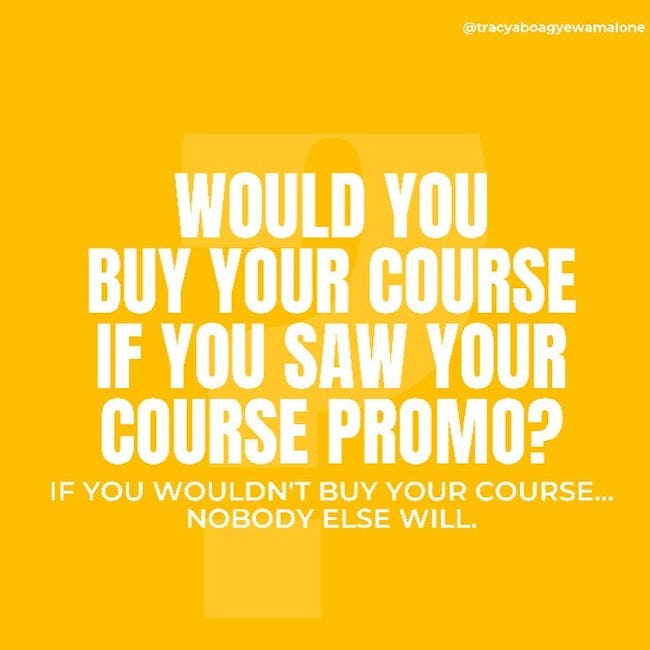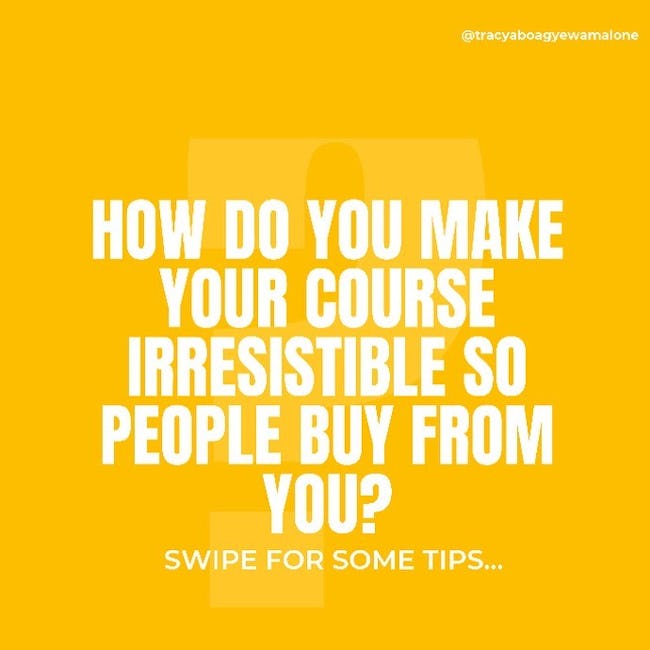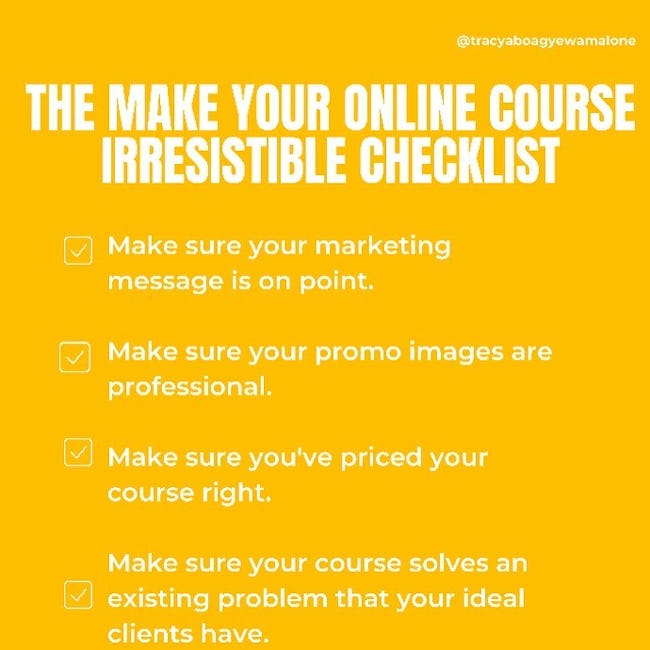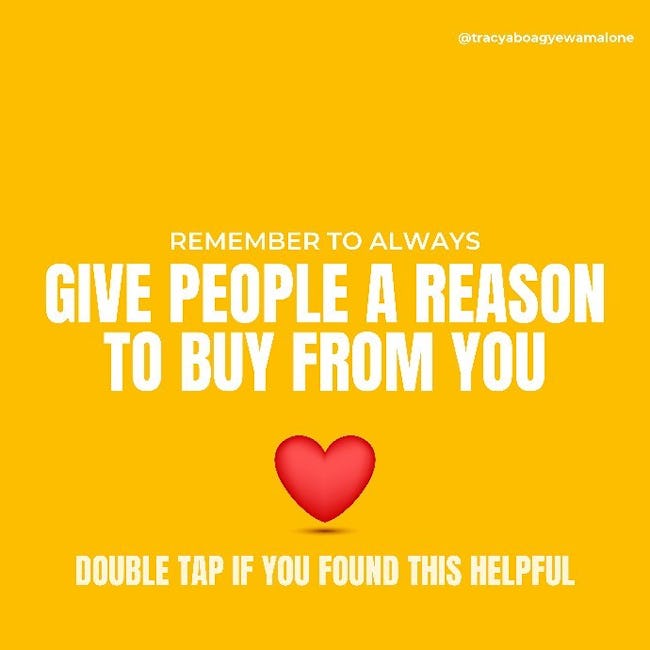 Why should they buy from you
Your online course is the solution to someone not being stuck anymore
People are looking for actual results, not just information
People want to save time and money and don't want to make any more mistakes
But, check how you've packaged up your online course then ask yourself,
WOULD YOU BUY FROM YOU?
WOULD YOU BUY YOUR COURSE IF YOU SAW YOUR COURSE PROMO?
IF YOU WOULDN'T BUY YOUR COURSE.. NOBODY ELSE WILL
HOW DO YOU MAKE YOUR COURSEIRRESISTIBLE SO PEOPLE RUY FROM YOU?
SWIPE FOR SOME TIPS...
THE MAKE YOUR ONLINE COURS IRRESISTIBLE CHECKLIST
- Make sure your marketing message is on point.
- Make sure your promo images are professional.
- Make sure you've priced your course right.
- Make sure your course solves an 0 existing problem that your ideal clients have.‭ ‬
REMEMBER TO ALWAYS GIVE PEOPLE A REASON TO BUY FROM YOU
DOUBLE TAP IF YOU FOUND THIS HELPFUL
More booklets by Tracy Aboagyewa Malone
More Teaching & Academics booklets
Your recently viewed booklets
See all booklets