Booklet
Why Storytelling Is The Future Of Marketing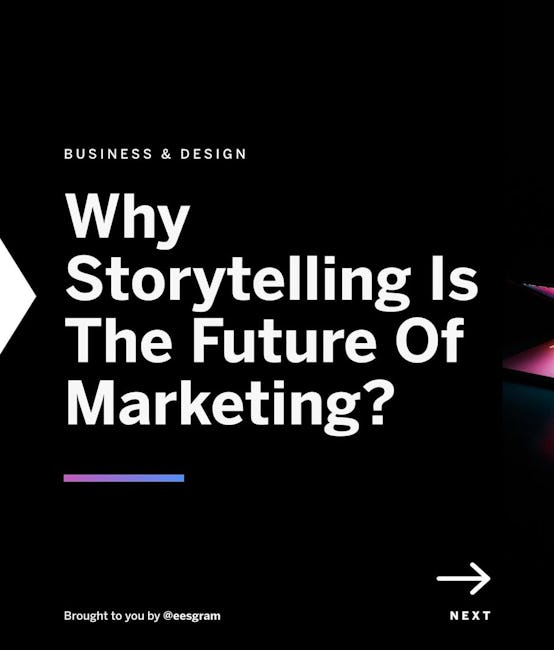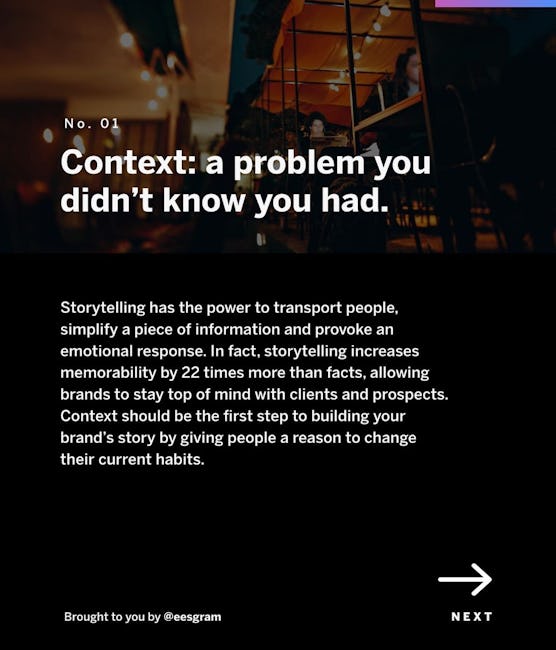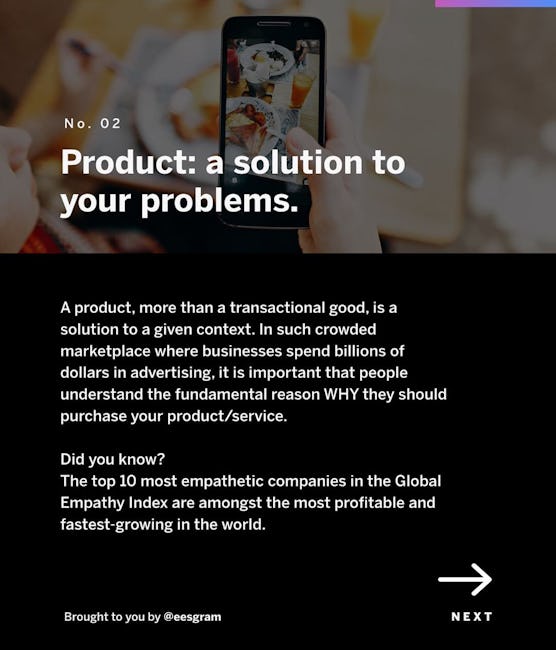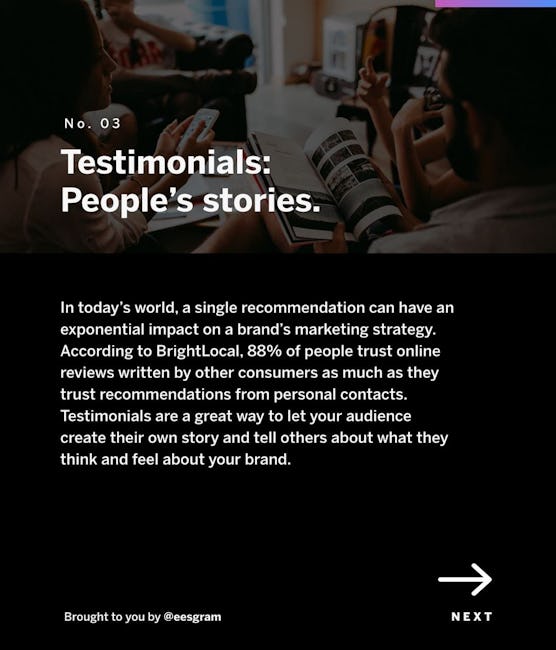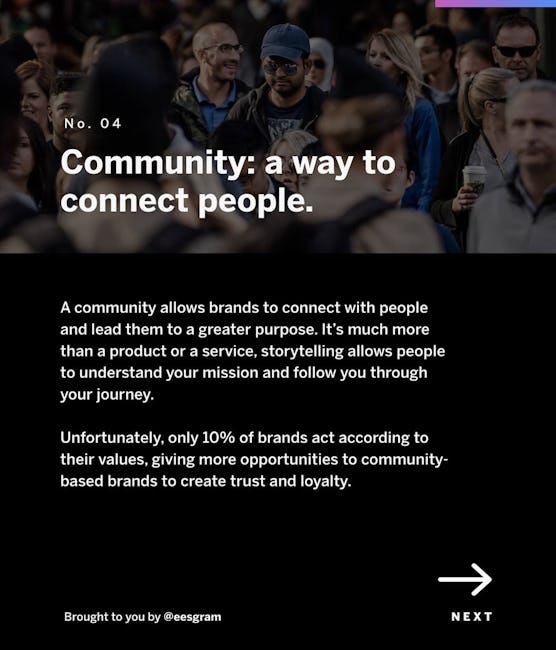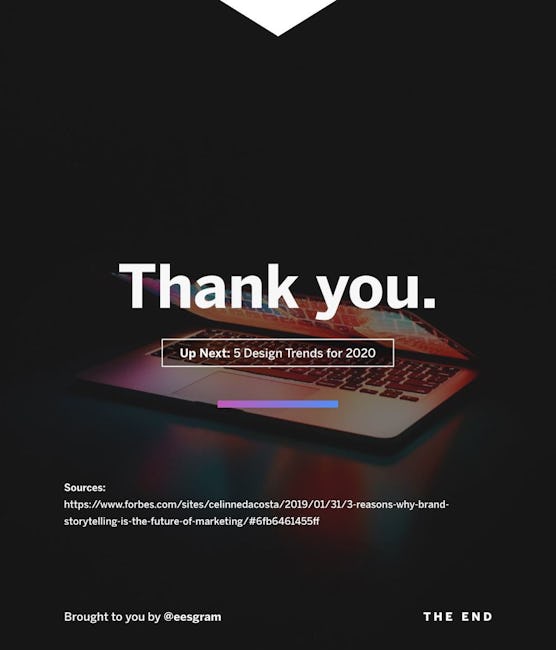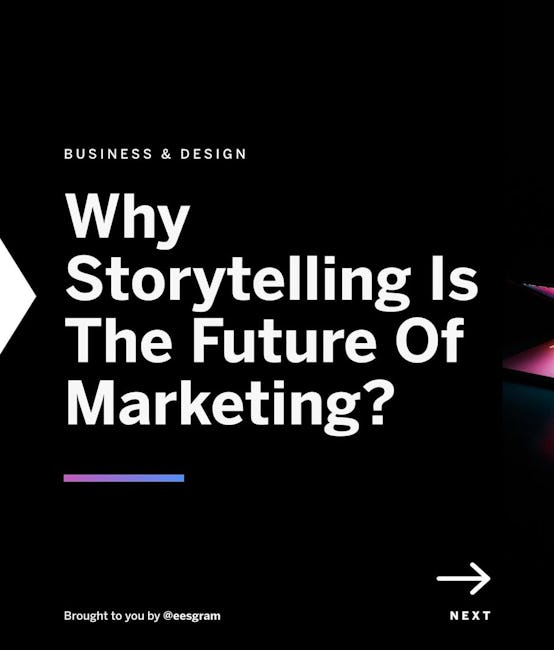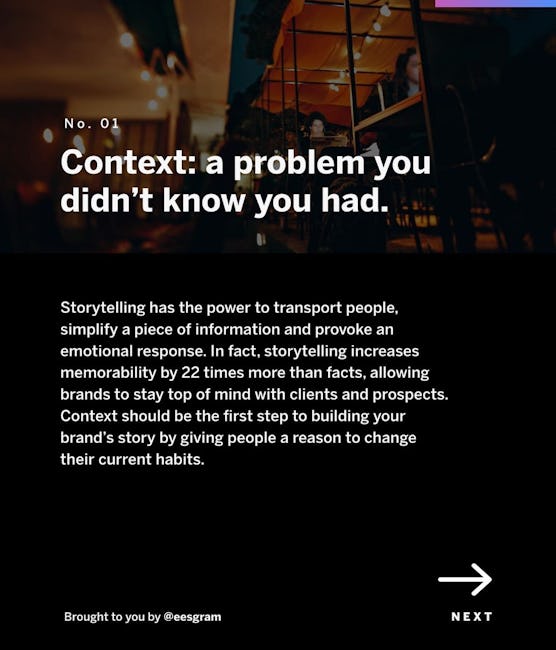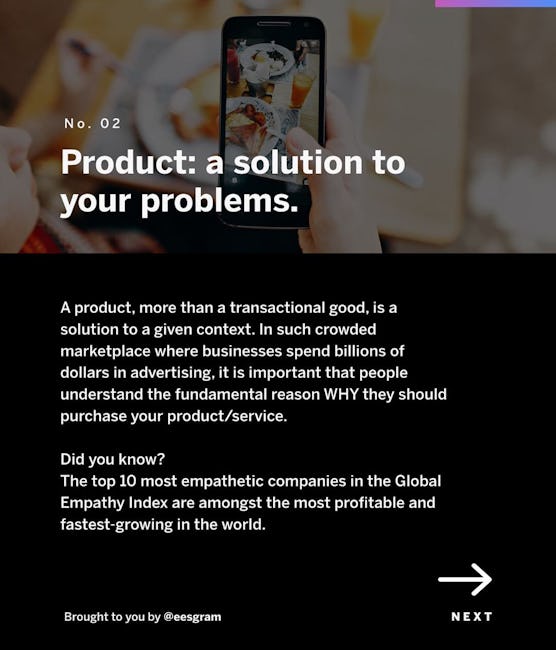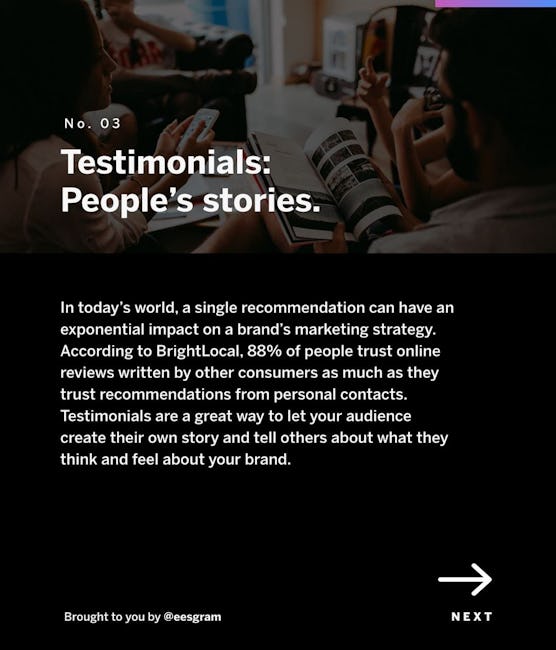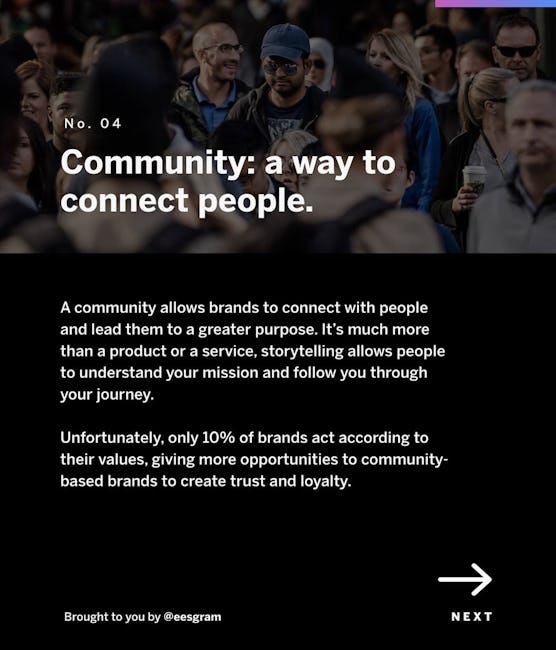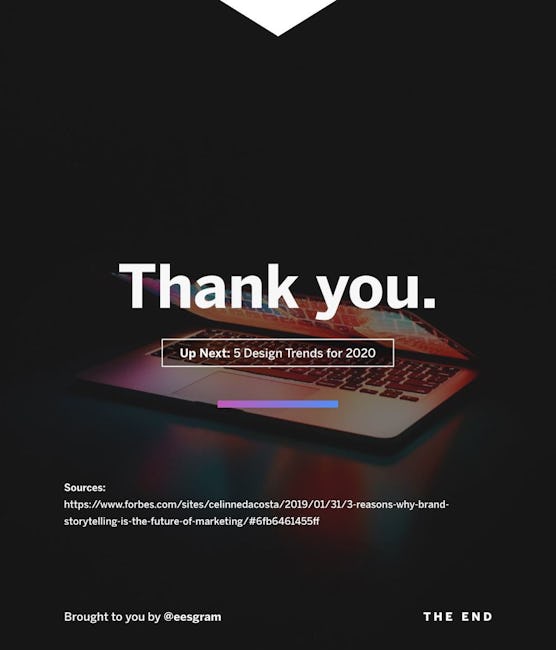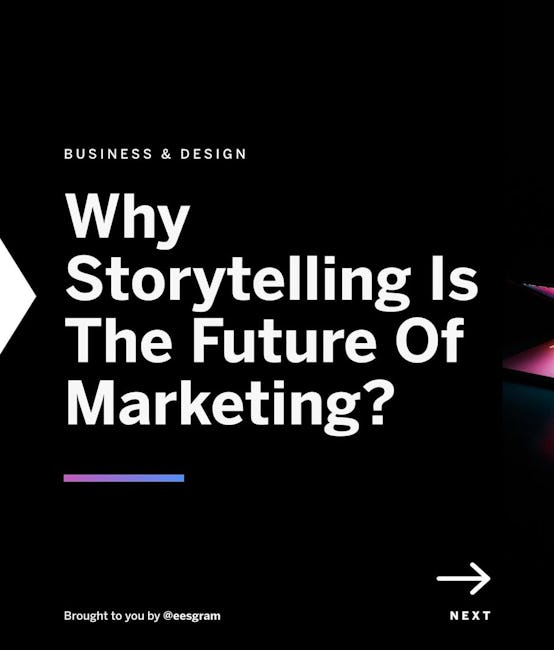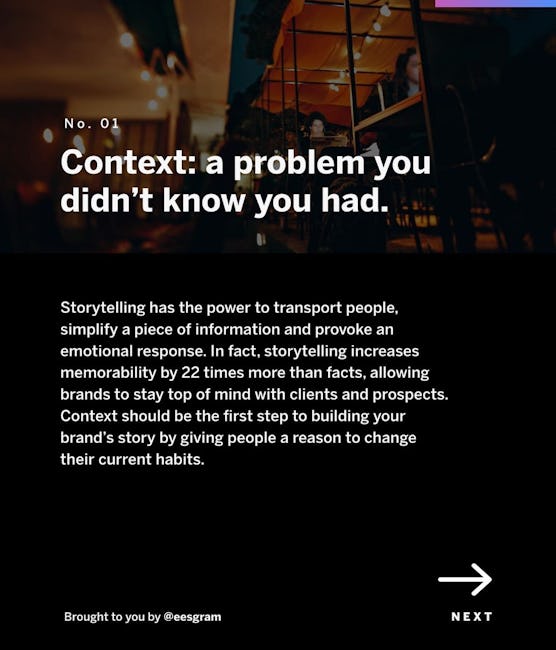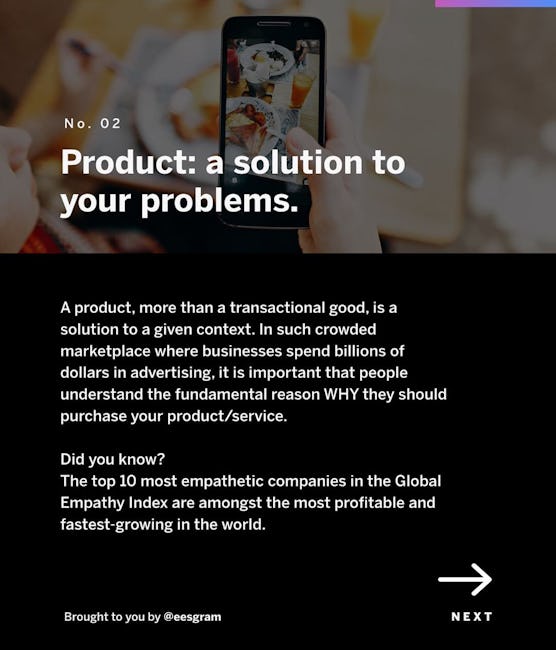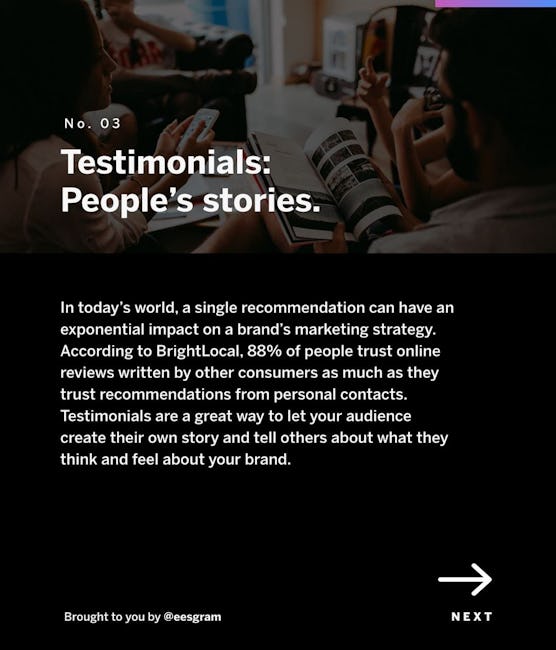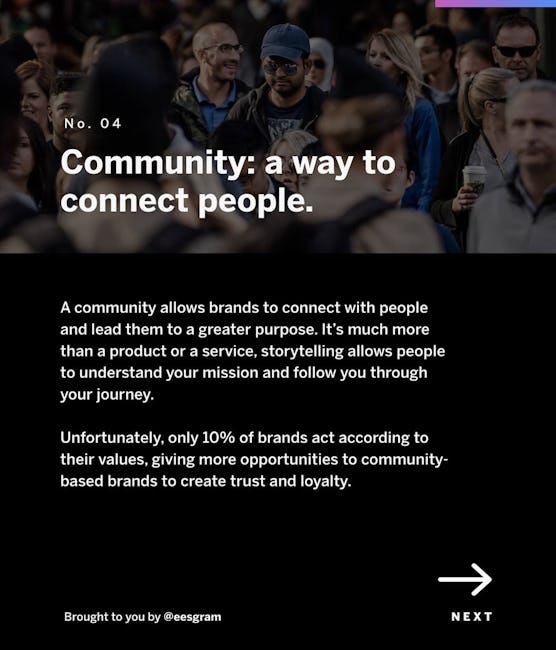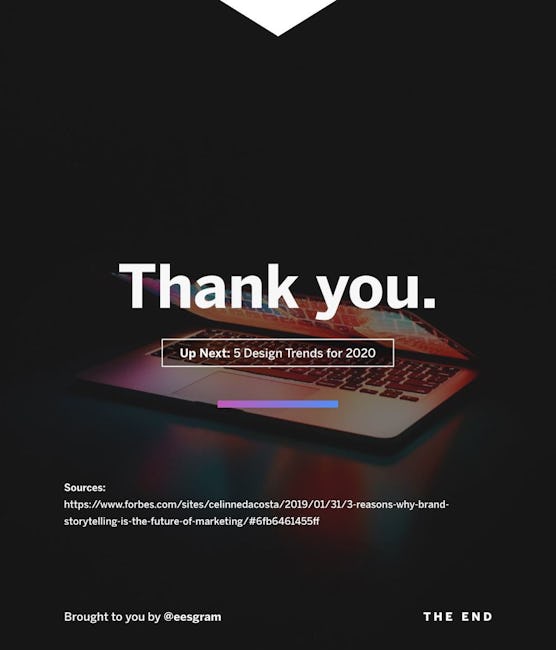 Why Storytelling Is The Future Of Marketing?
No. 01
Context: a problem you didn't know you had.
Storytelling has the power to transport people. simplify a piece of information and provoke an emotional response. In fact, storytelling increases memorability by 22 times more than facts. allowing brands to stay top of mind with clients and prospects. Context should be the first step to building your brand's story by giving people a reason to change their current habits.
No. 02
Product: a solution to your problems.
A product, more than a transactional good. is a solution to a given context. In such crowded marketplace where businesses spend billions of dollars in advertising, it is important that people understand the fundamental reason WHY they should purchase your product/service.
Did you know?
The top 10 most empathetic companies in the Global Empathy Index are amongst the most profitable and fastest-growing in the world.
No. 03
Testimonials: People's stories.
In today's world, a single recommendation can have an exponential impact on a brand's marketing strategy. According to BrightLocal, 88% Of people trust online reviews written by other consumers as much as they trust recommendations from personal contacts. Testimonials are a great way to let your audience create their own story and tell others about what they think and feel about your brand.
No. 04
Community: a way to connect people.
A community allows brands to connect with people and lead them to a greater purpose. It's much more than a product or a service. storytelling allows people to understand your mission and follow you through your journey.
Unfortunately. only 10% of brands act according to their values, giving more opportunities to community- based brands to create trust and loyalty.
More booklets by Elias Serrano
More Design booklets
Your recently viewed booklets
See all booklets