Booklet
Why Simple Design is Hard to Achieve?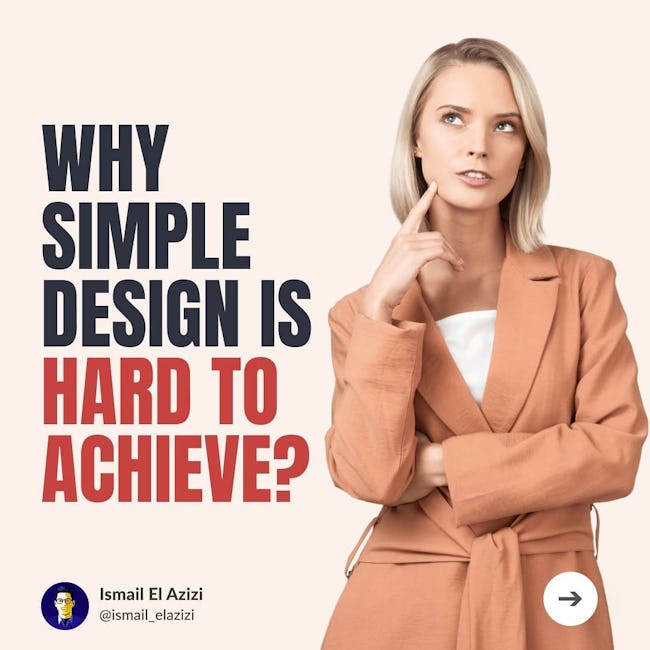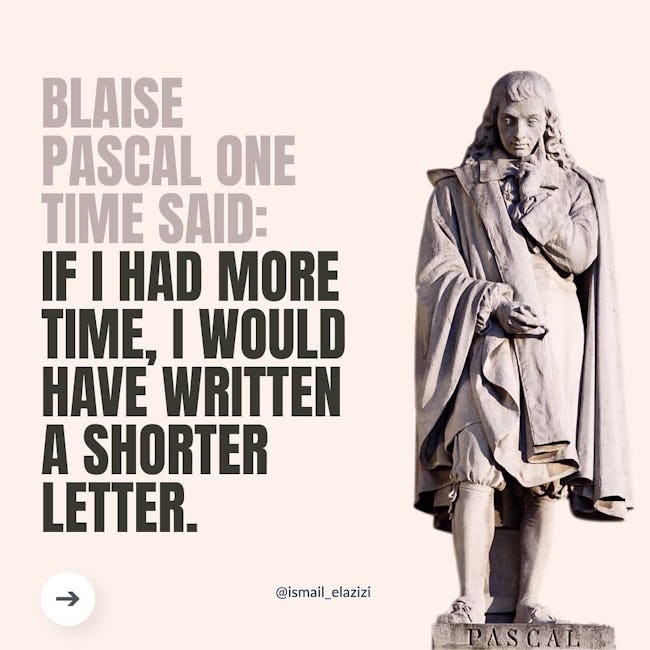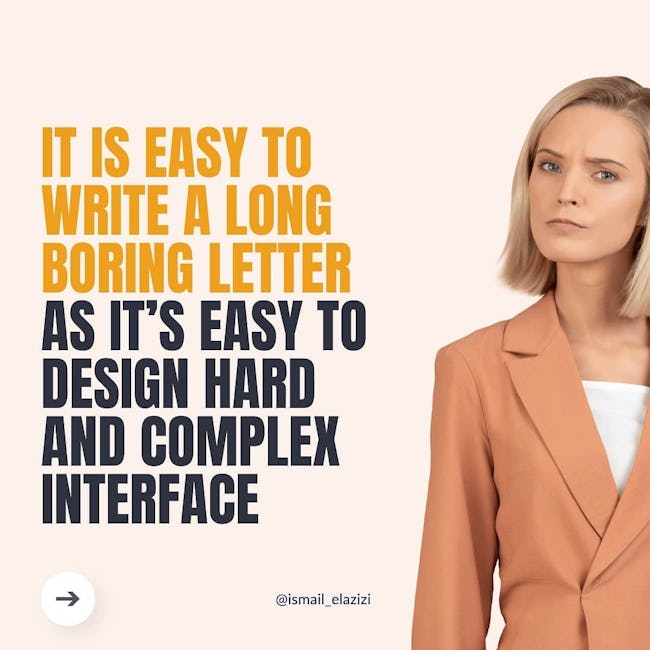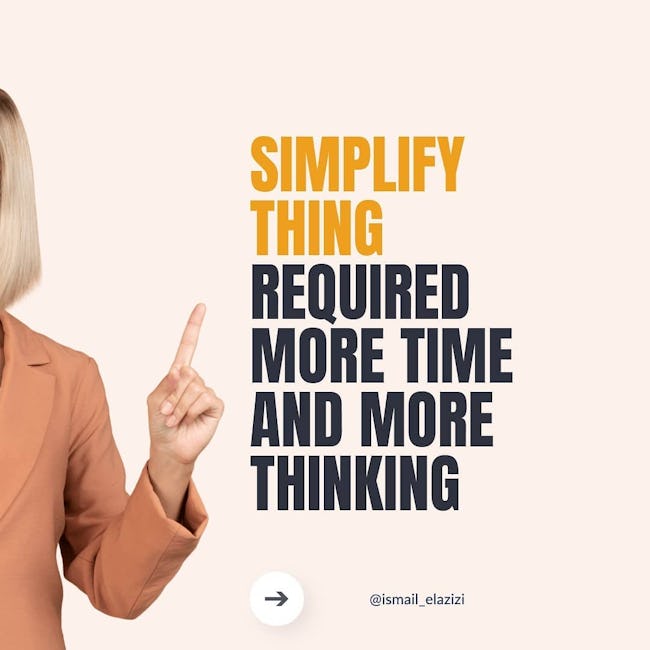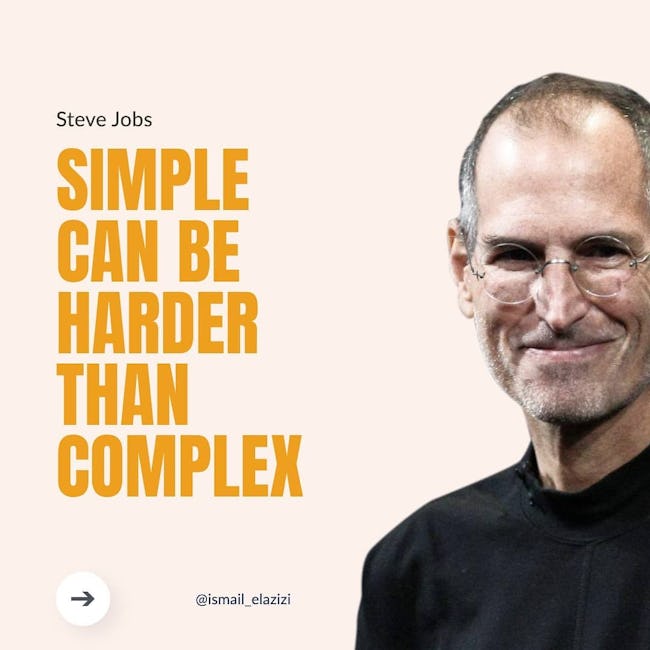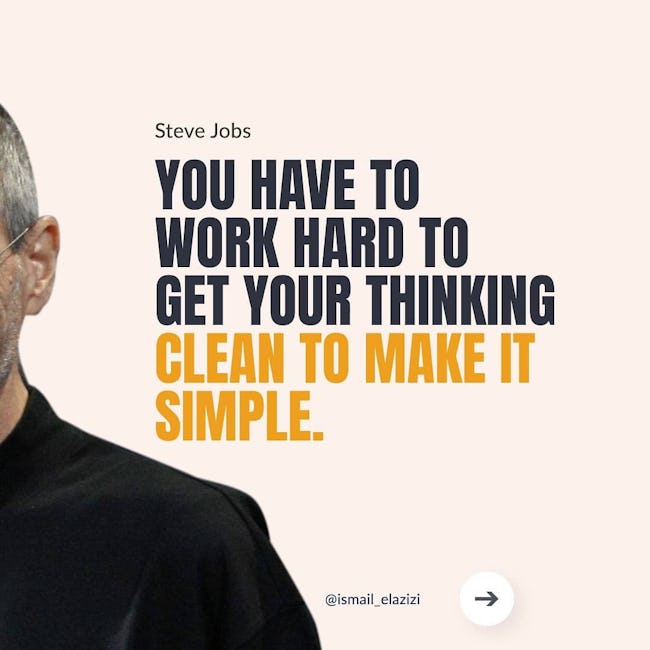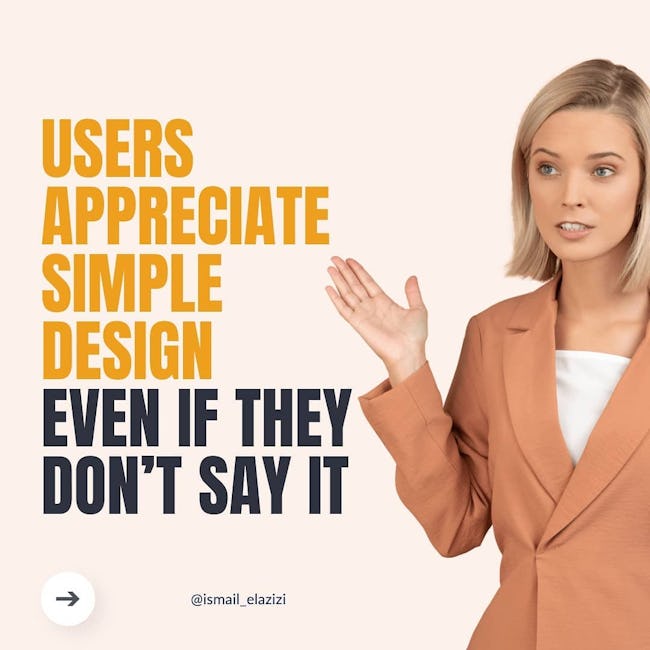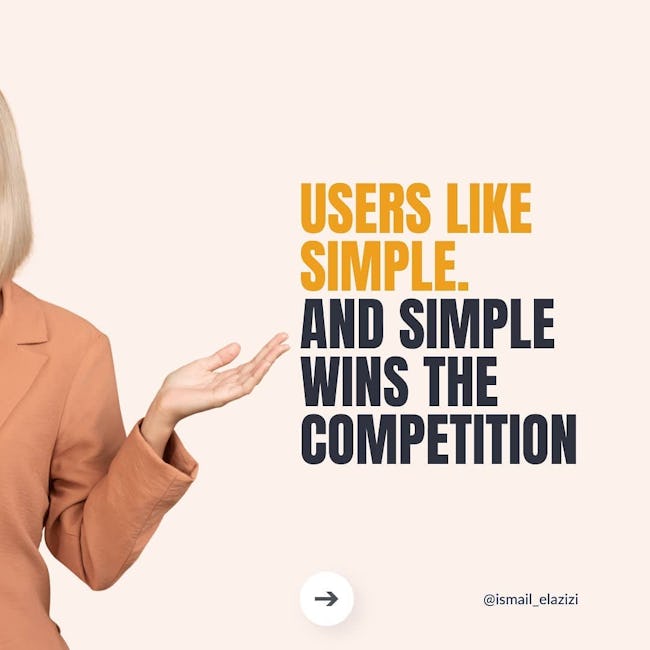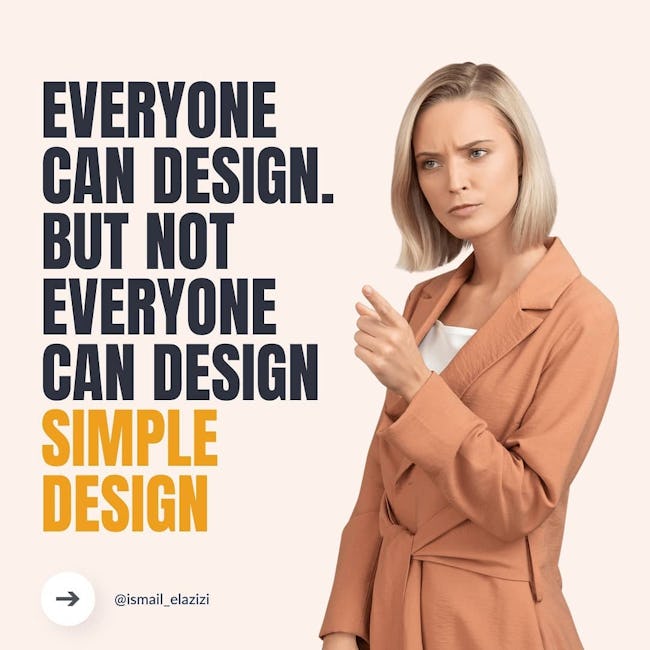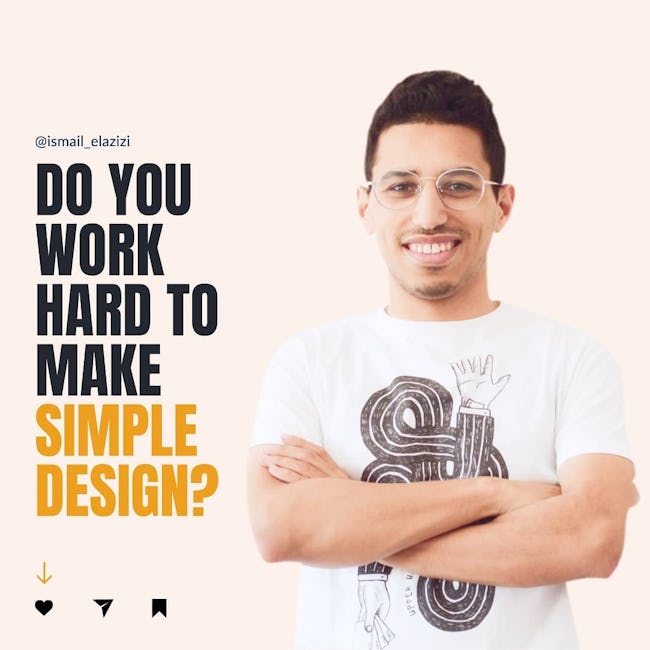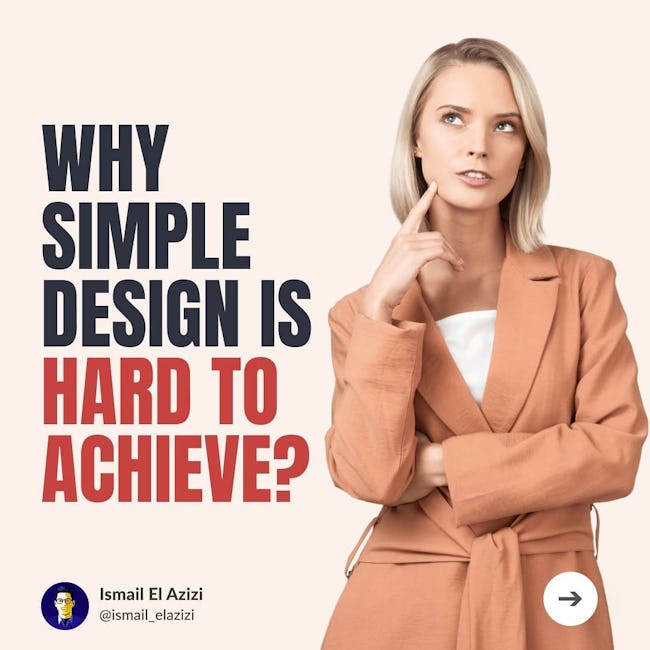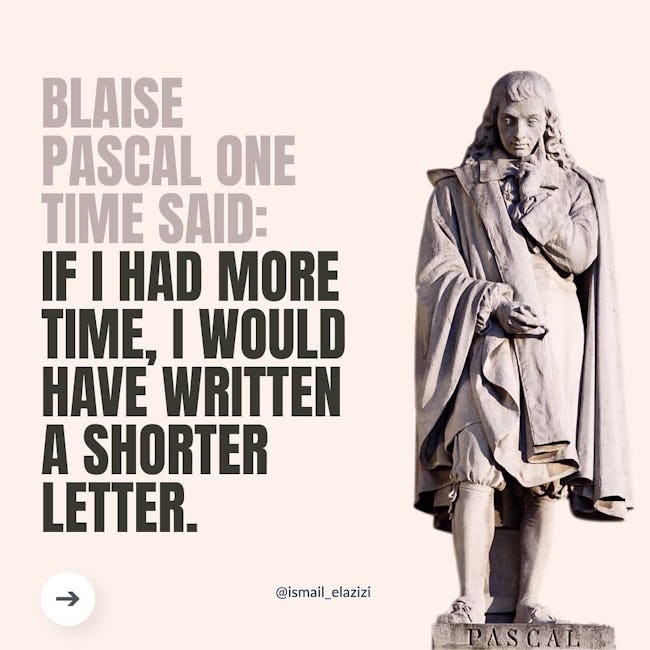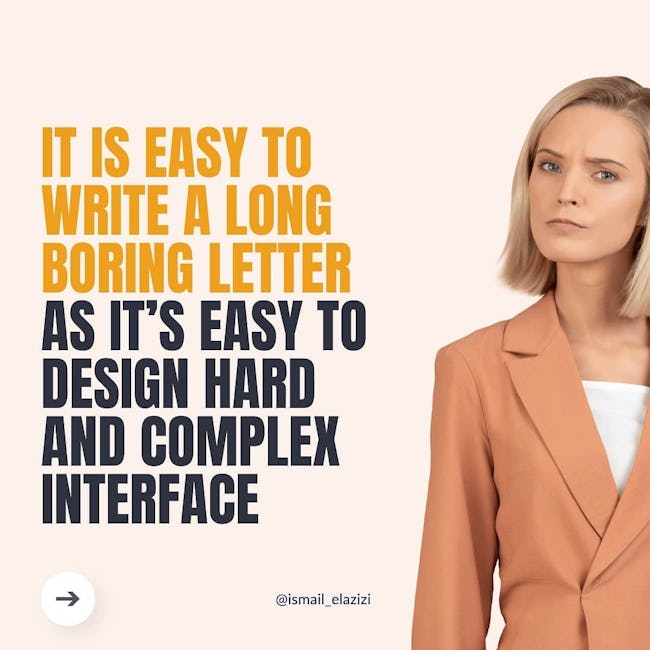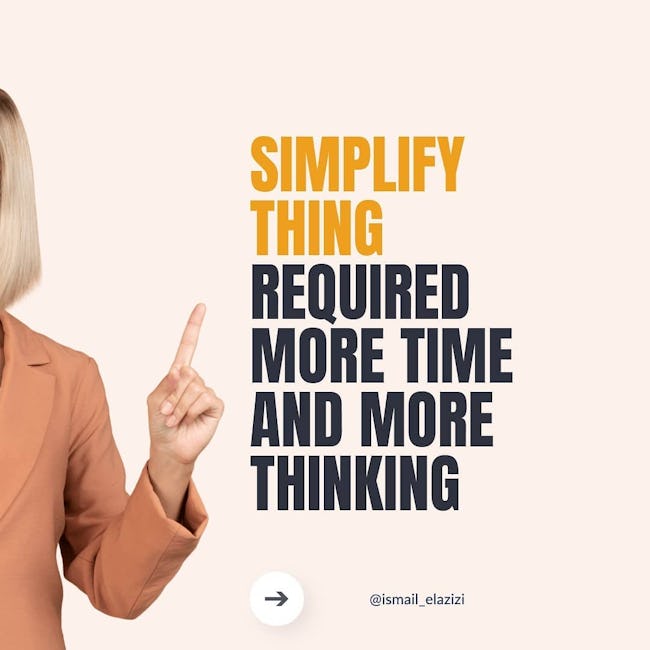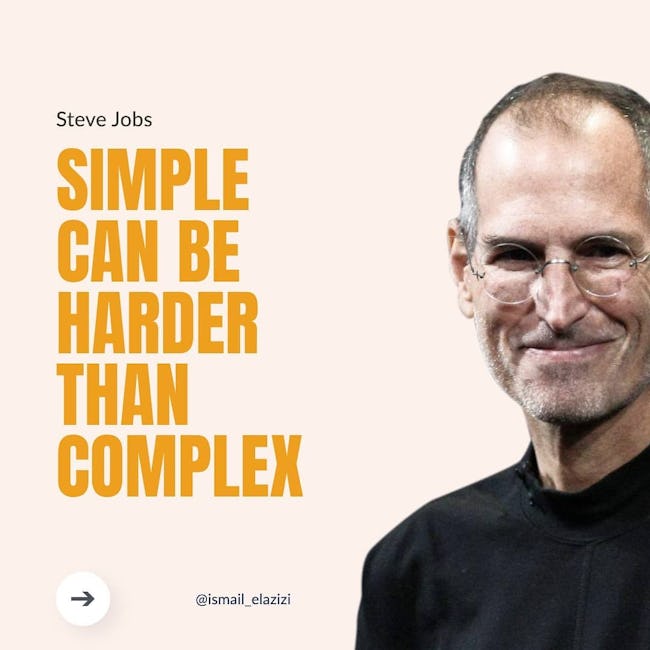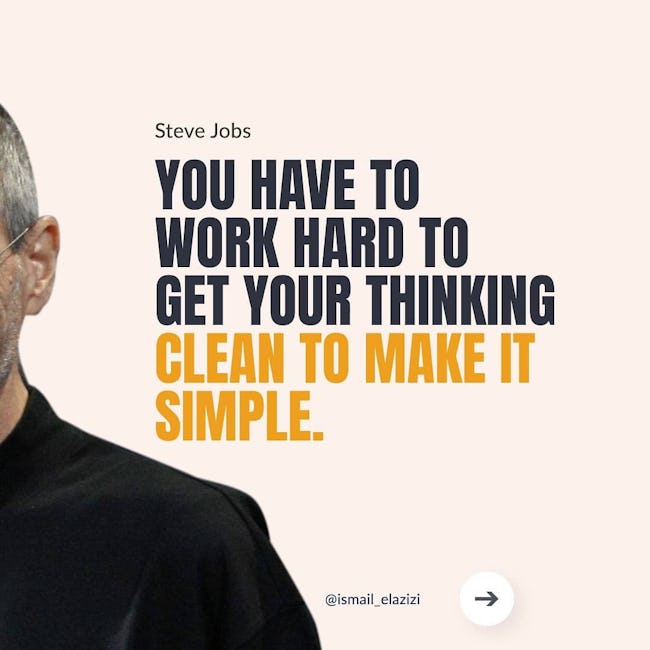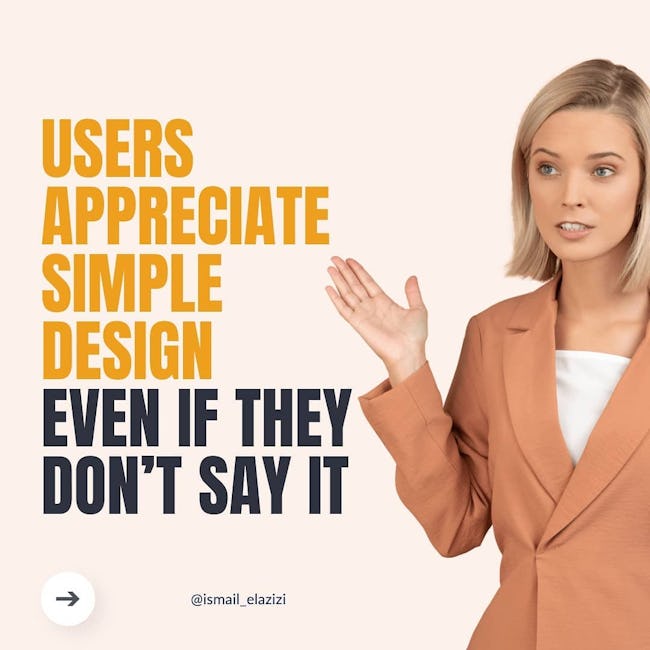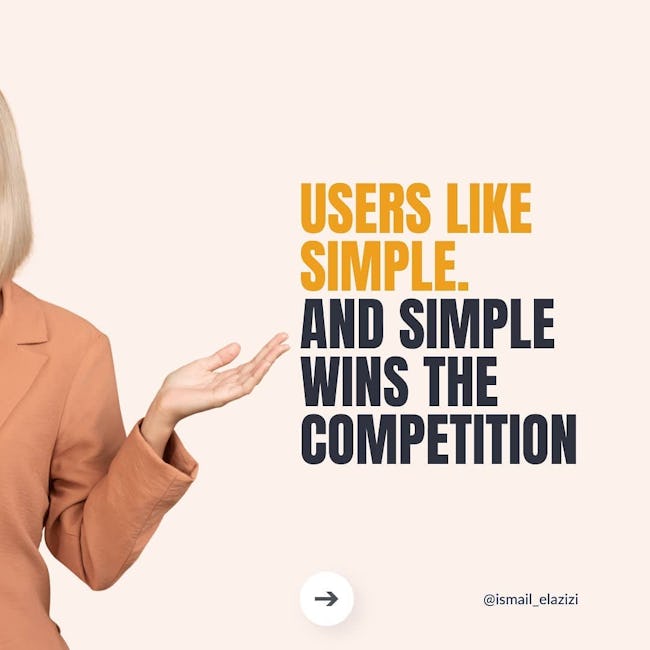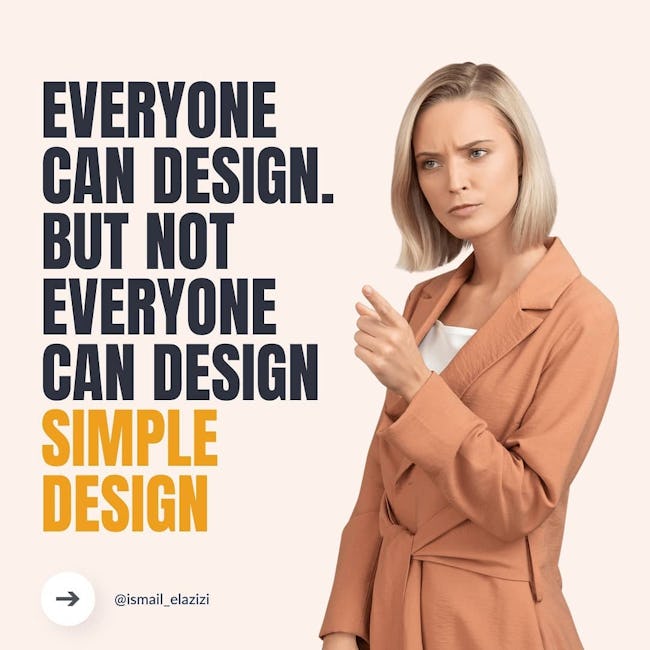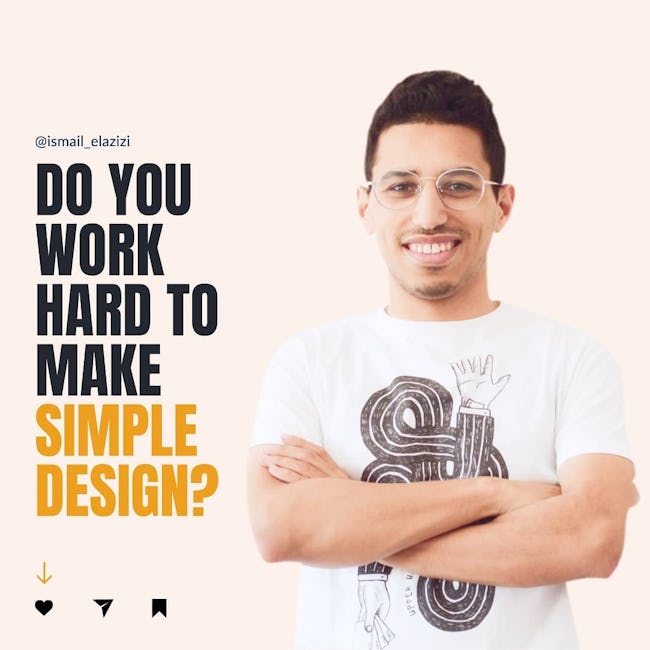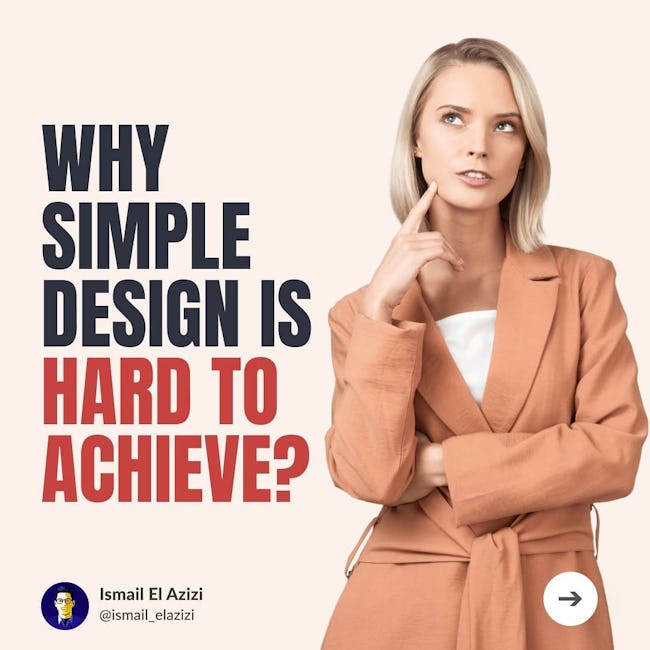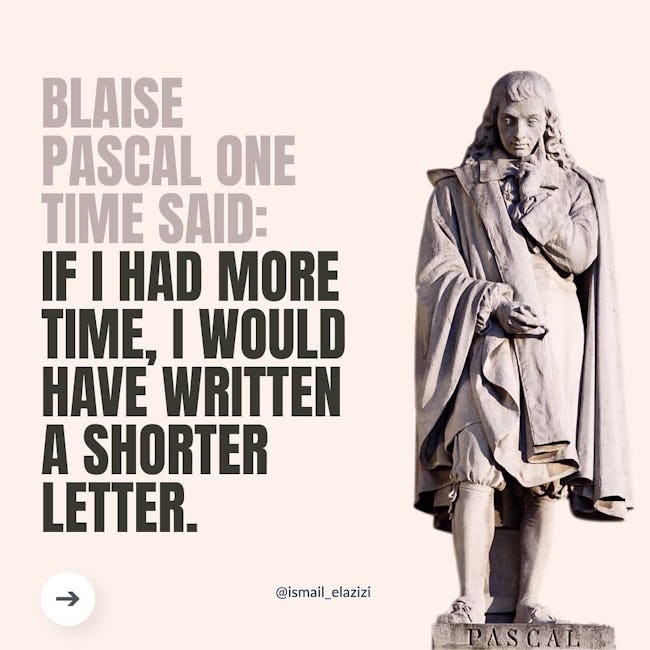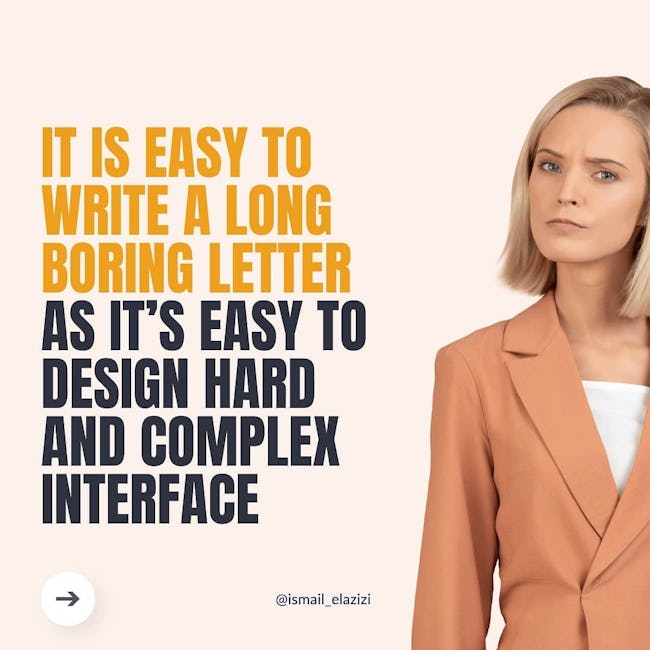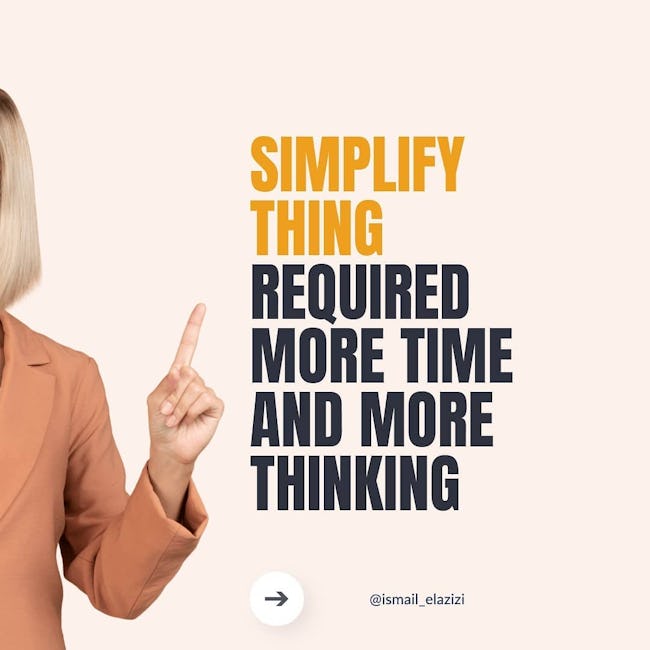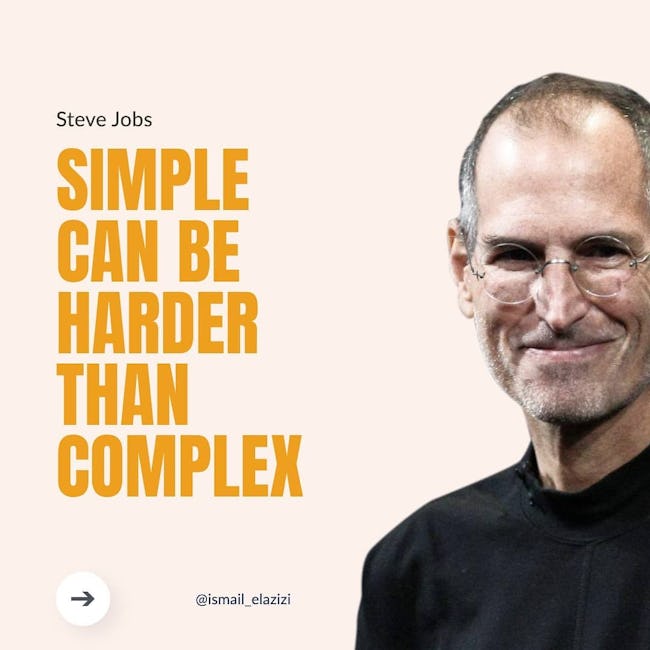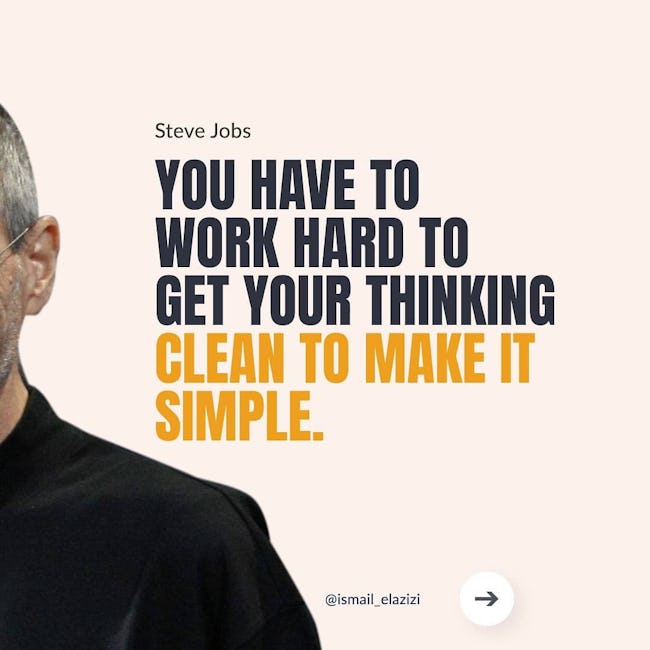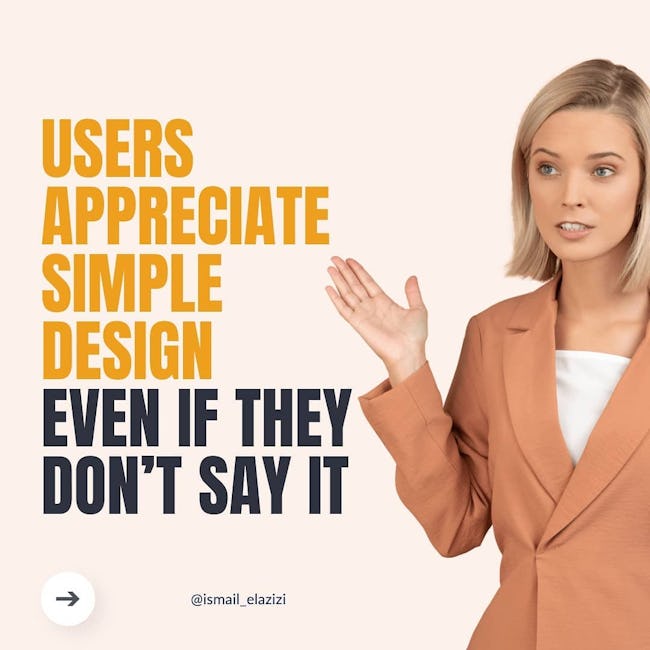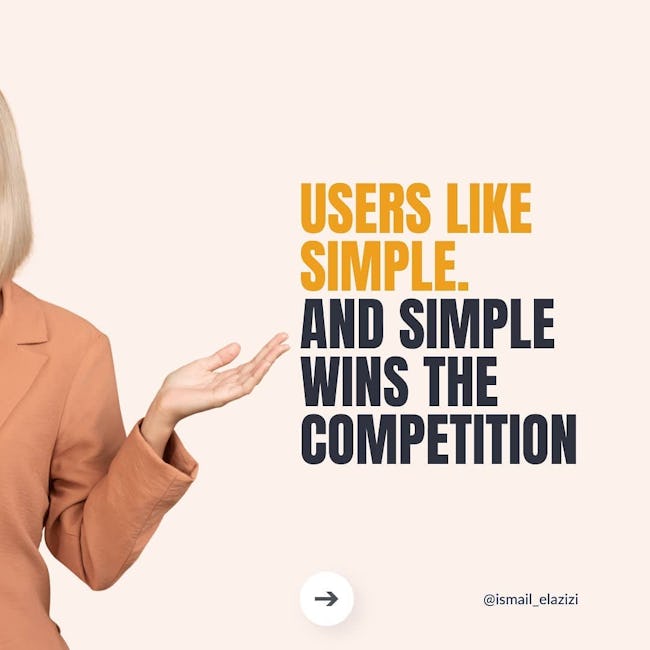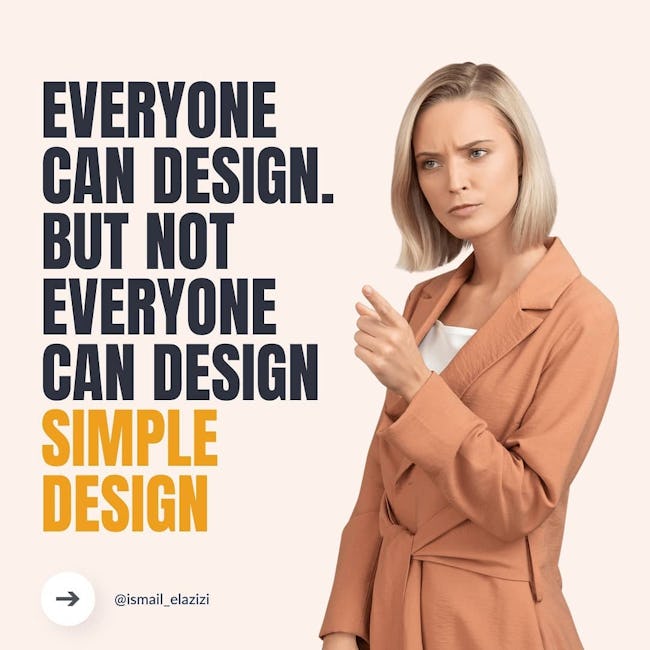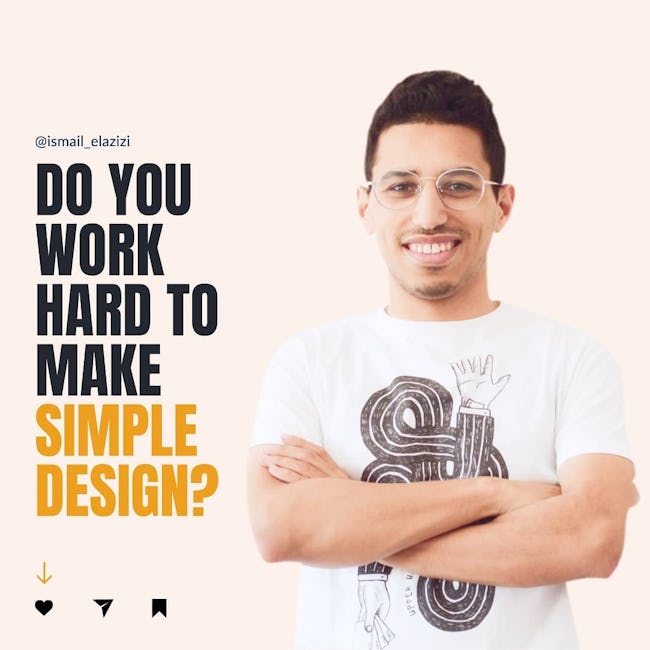 WHY SIMPLE DESIGN IS HARD TO ACHIEVE?
BLAISE PASCAL ONE TIME SAID: IF I HAD MORE TIME, I WOULD HAVE WRITTEN A SHORTER LETTER.
IT IS EASY TO WRITE A LONG BORING LETTER AS IT'S EASY TO DESIGN HARD AND COMPLEX INTERFACE
SIMPLY THING REQUIRED MORE TIME AND MORE THINKING
Steve Jobs: SIMPLE AN BE HARDER THAN COMPLEX YOU HAVE TO WORK HARD TO GET YOUR THINKING CLEAN TO MAKE IT SIMPLE.
USERS APPRECIATE SIMPLE DESIGN EVEN IF THEY DON'T SAY IT
USERS LIKE SIMPLE. AND SIMPLE WINS THE COMPETITION
EVERYONE CAN DESIGN BUT NOT EVERYONE CAN DESIGN SIMPLE DESIGN
DO YOU WORK HARD TO MAKE A SIMPLE DESIGN?
More booklets by Ismail El Azizi
More Design booklets
Your recently viewed booklets
See all booklets