Booklet
Why people were going mad after the Youtube's new comment Ul change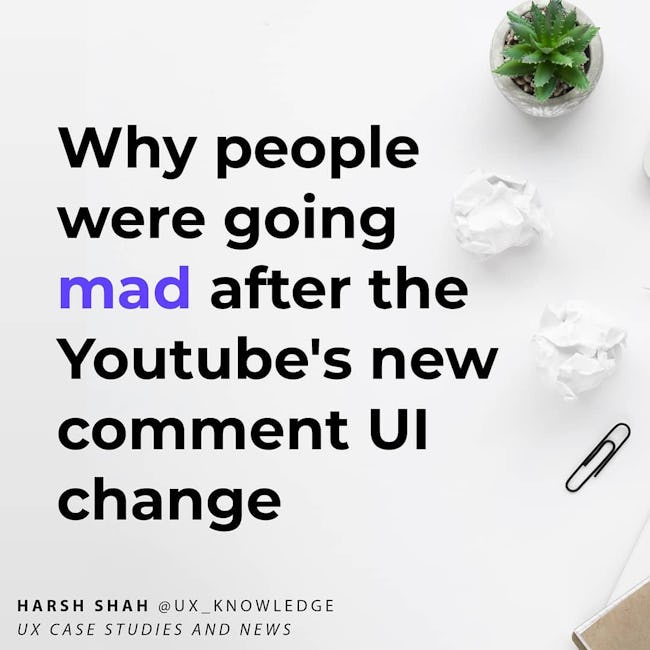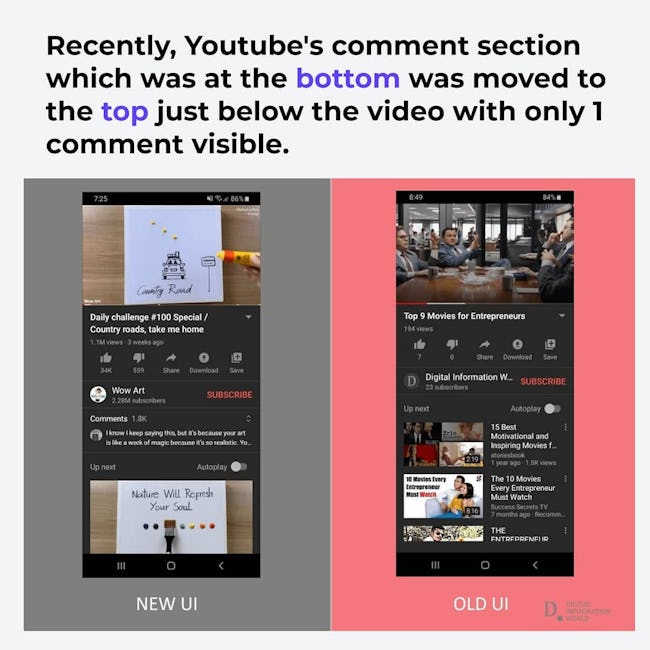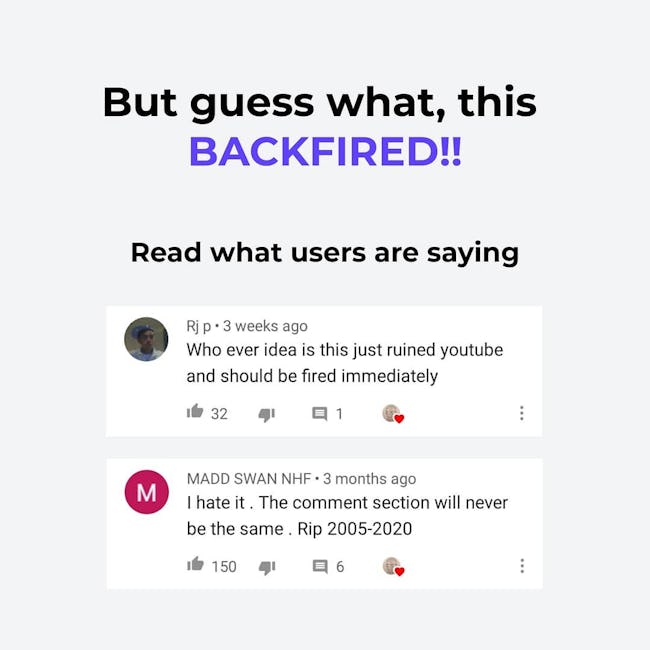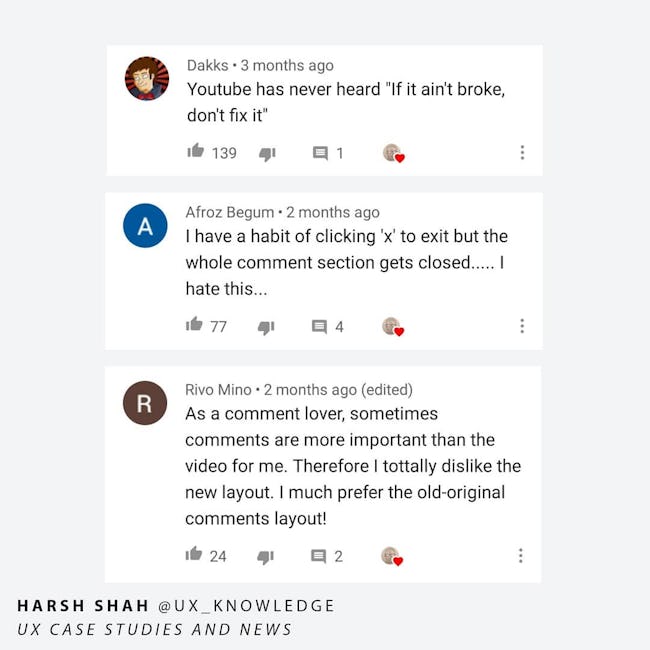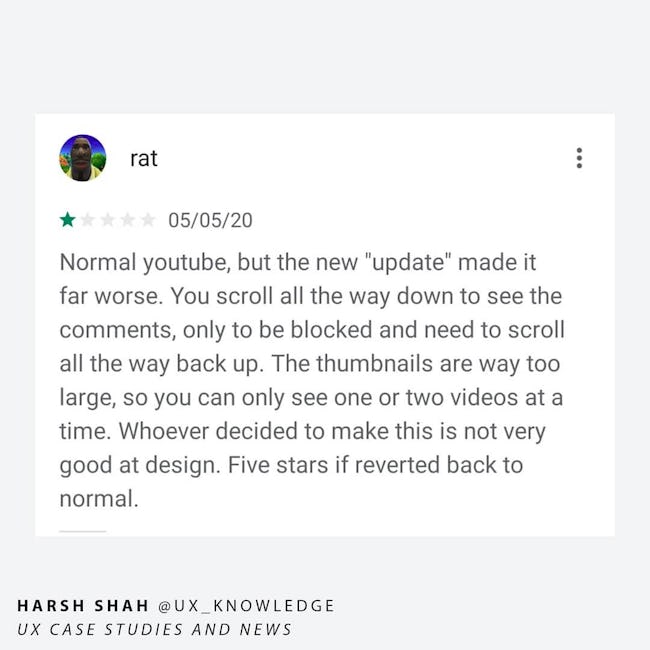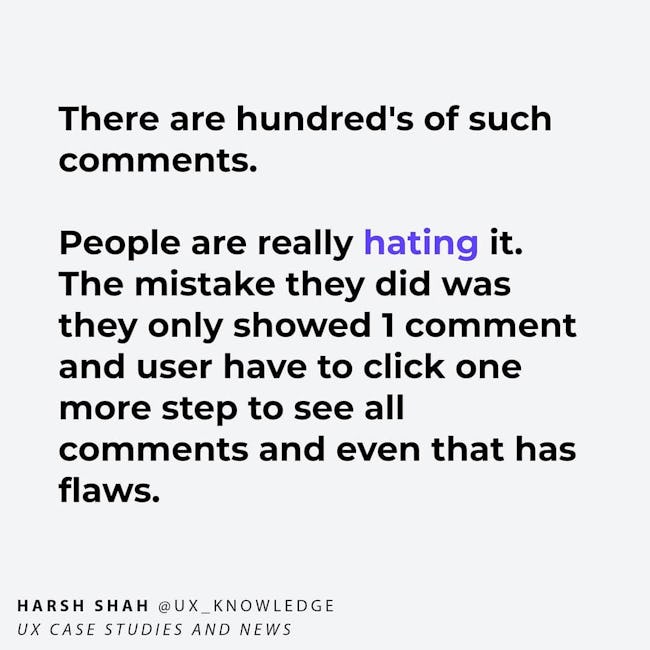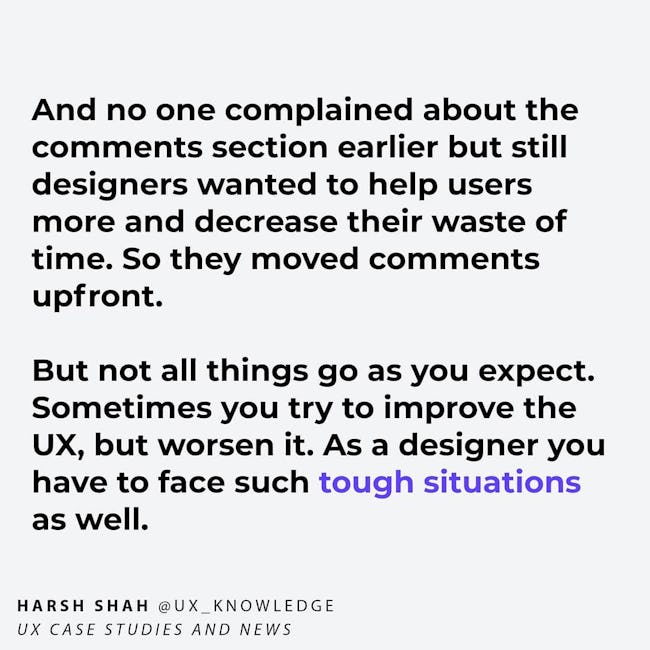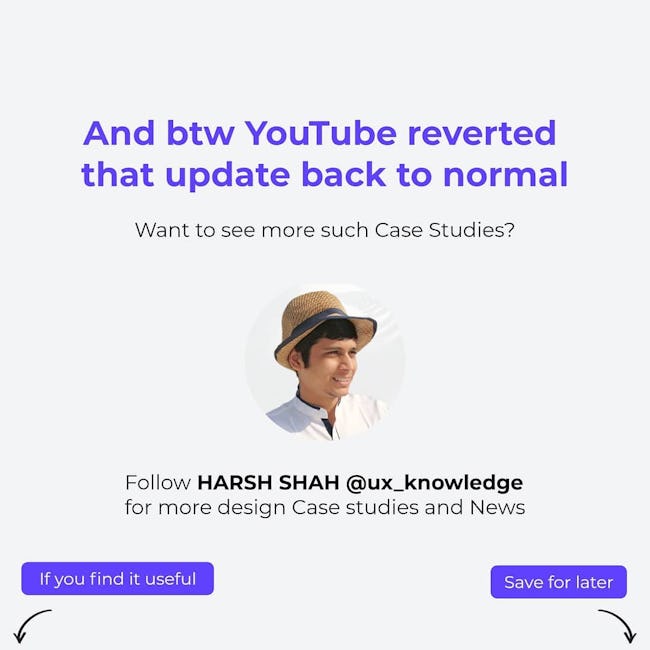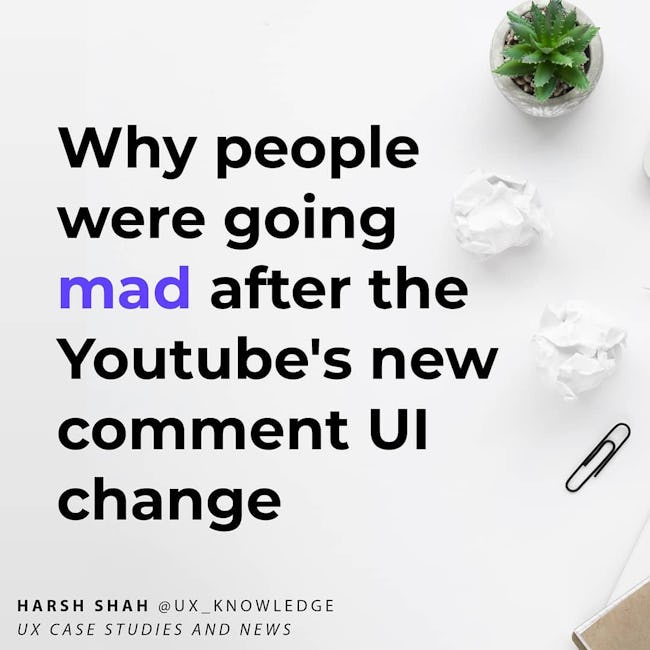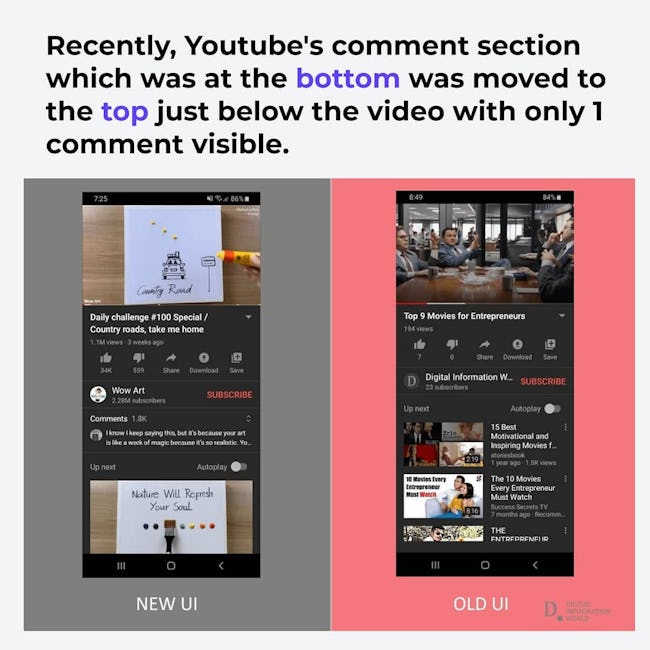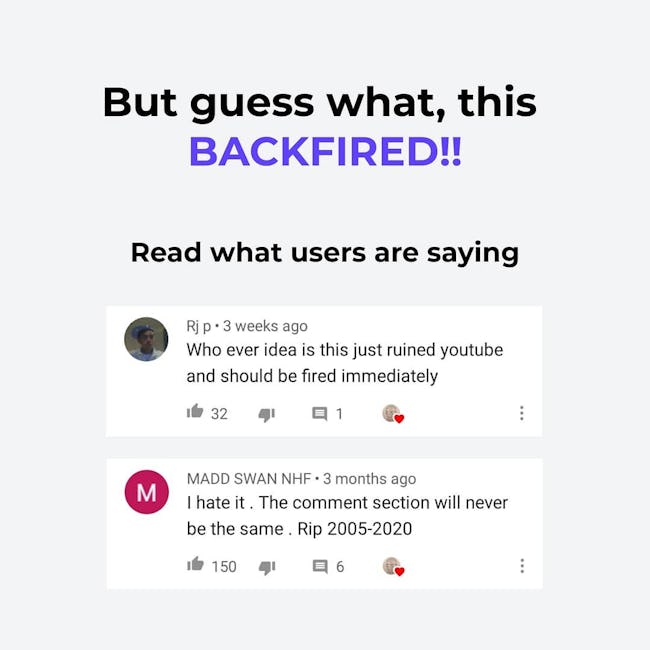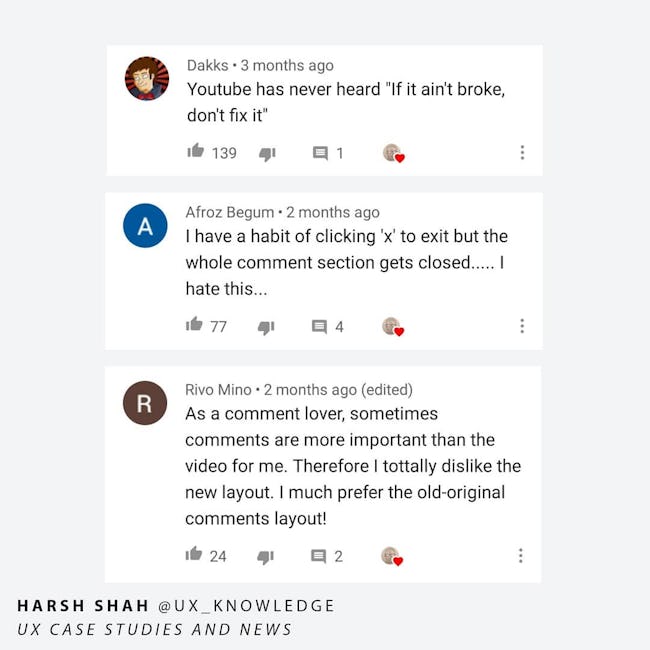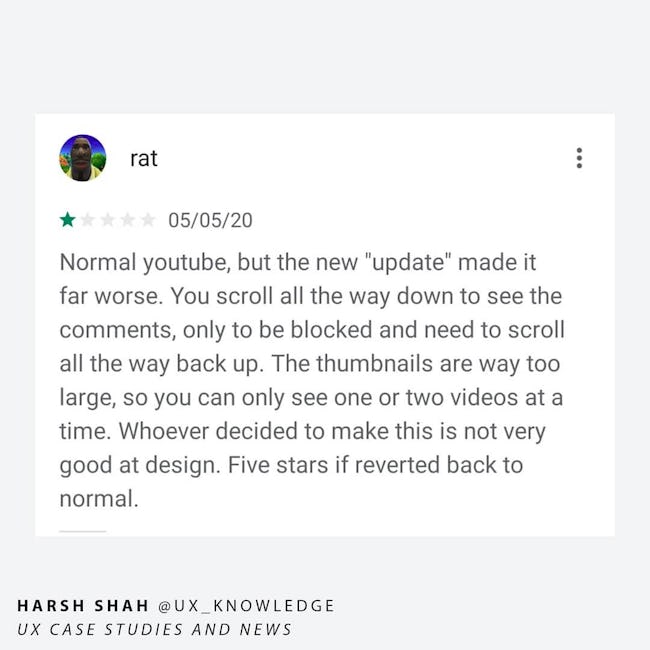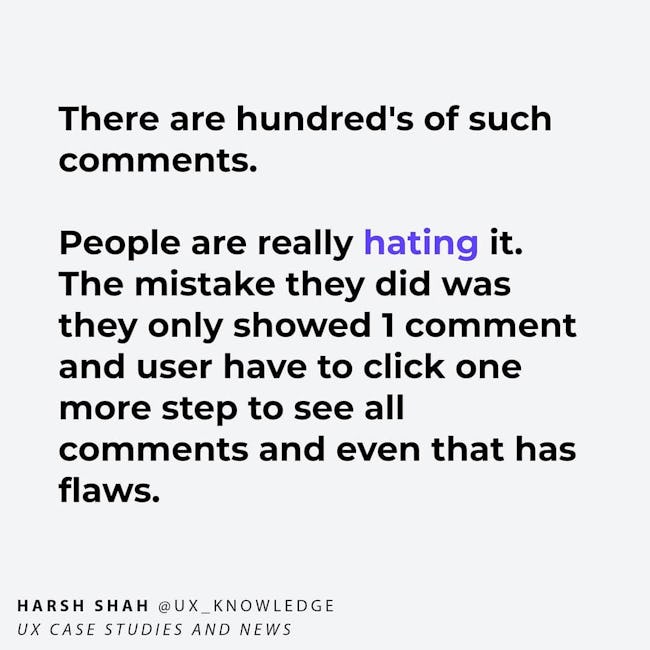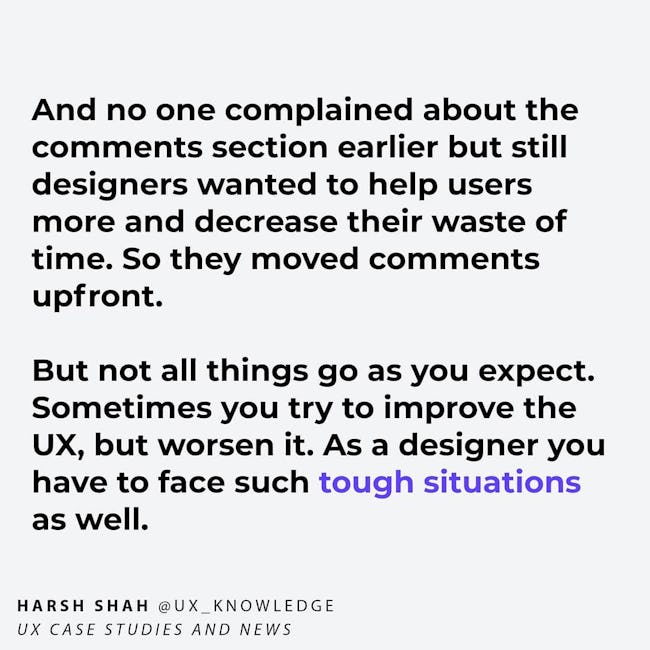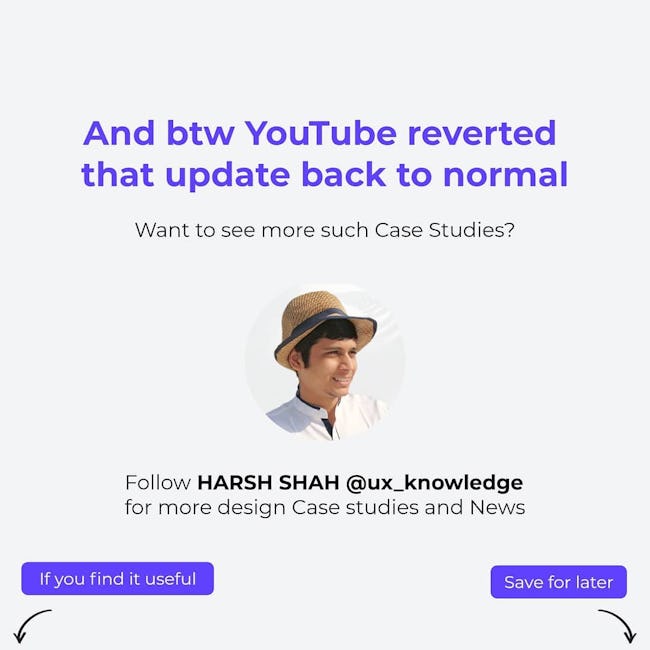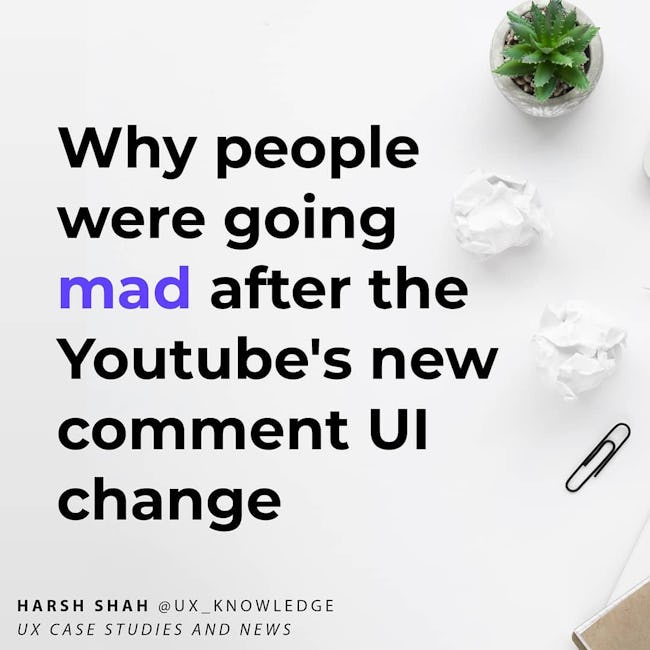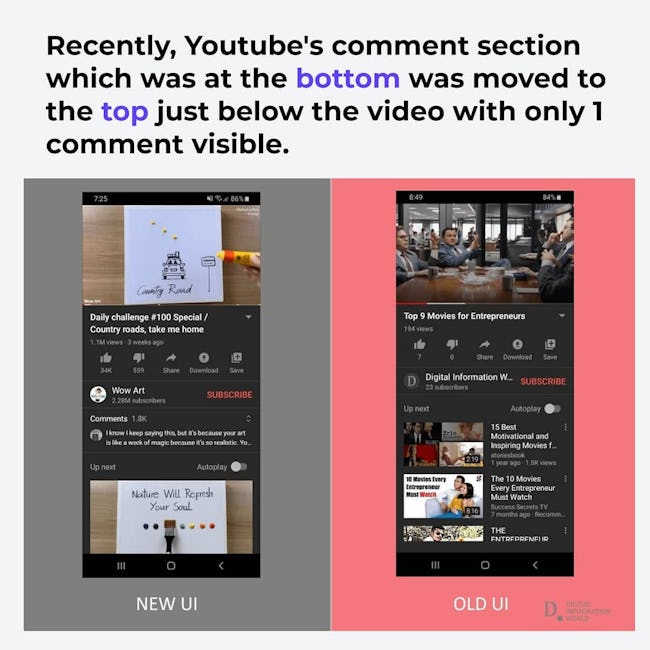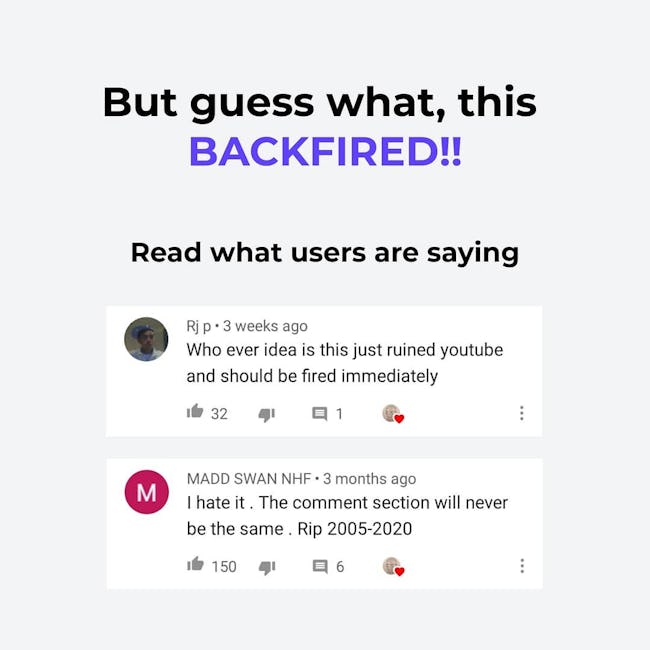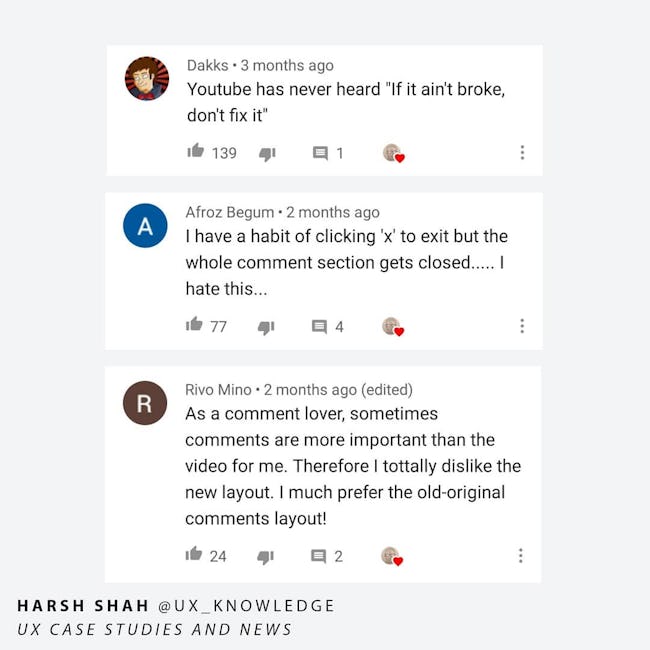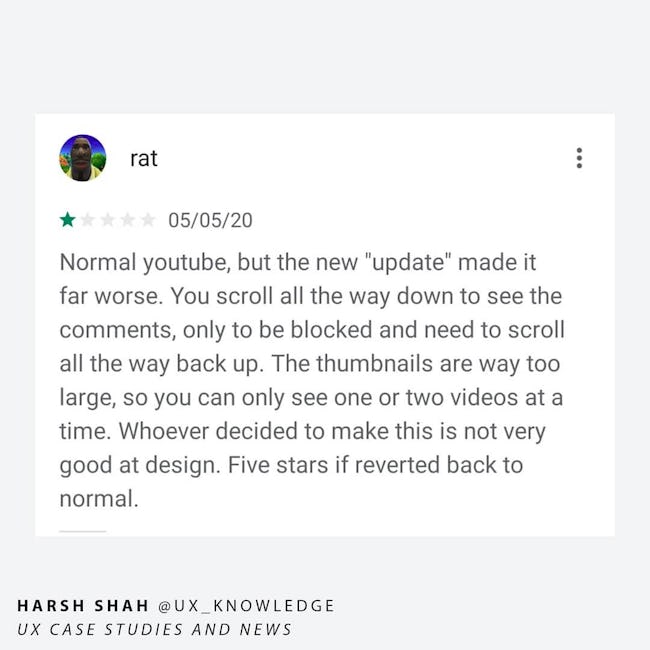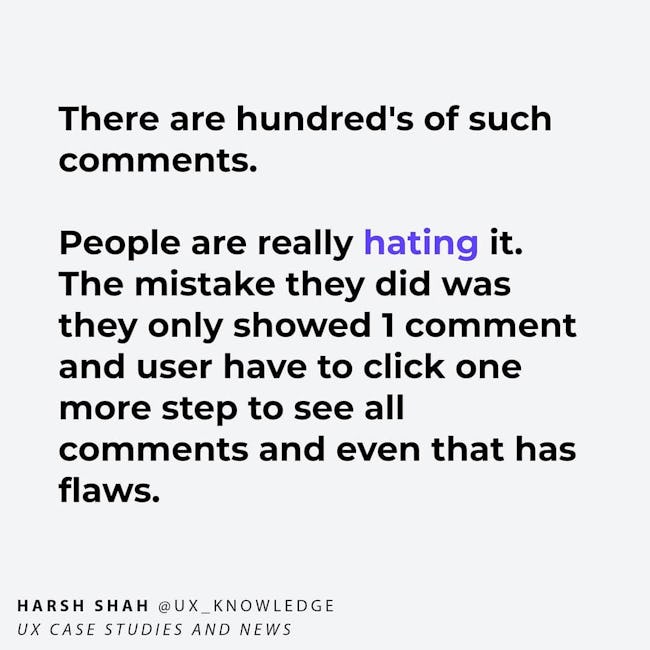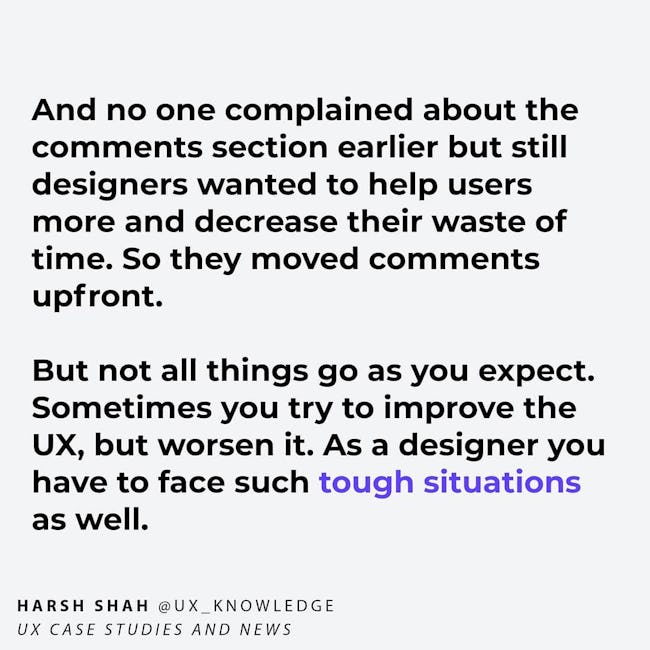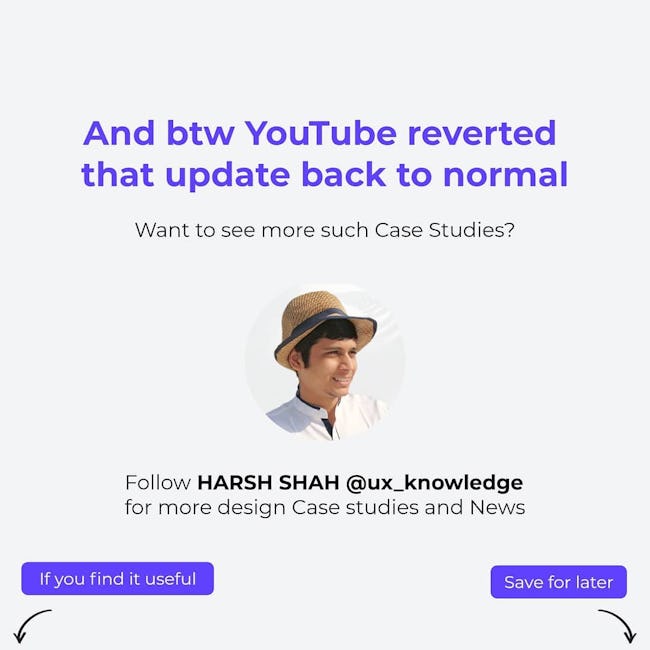 Why people were going mad after the Youtube's new comment Ul change
Recently, Youtube's comment section which was at the bottom was moved to the top just below the video with only 1 comment visible.
Now, YouTube must have thought that people are reading comments more so let's give it more preference and move them to the top so that user does not have to scroll all the way to the bottom.
But guess what, this BACKFIRED!!
Read what users are saying
There are hundred's of such comments.
People are really hating it. The mistake they did was they only showed 1 comment and user have to click one more step to see all comments and even that has flaws.
And no one complained about the comments section earlier but still designers wanted to help users more and decrease their waste of time. So they moved comments upfront.
But not all things go as you expect. Sometimes you try to improve the UX, but worsen it. As a designer you have to face such tough situations as well.
And btw YouTube reverted that update back to normal
Want to see more such Case Studies?
Follow HARSH SHAH @ux_knowledge
for more design Case studies and News
More booklets by Harsh Shah
More Design booklets
Your recently viewed booklets
See all booklets