Booklet
Why Not Being Able To Pursue Passion Amid A Pandemic Is 100% Valid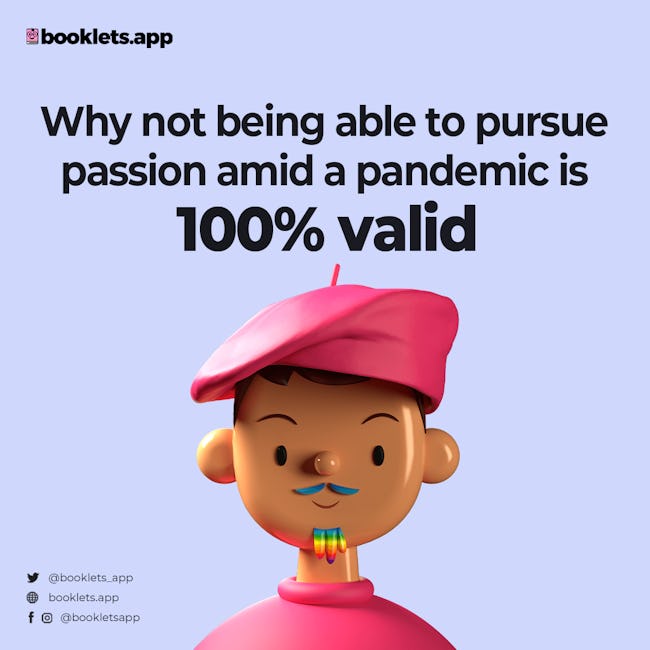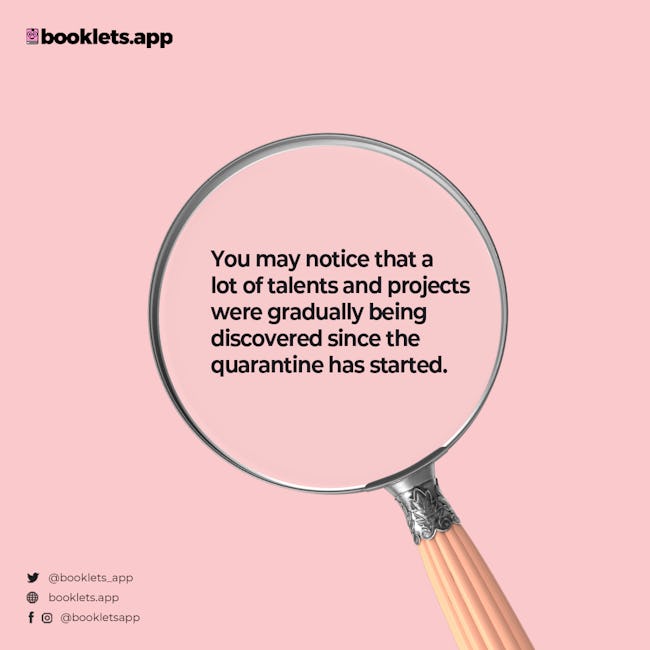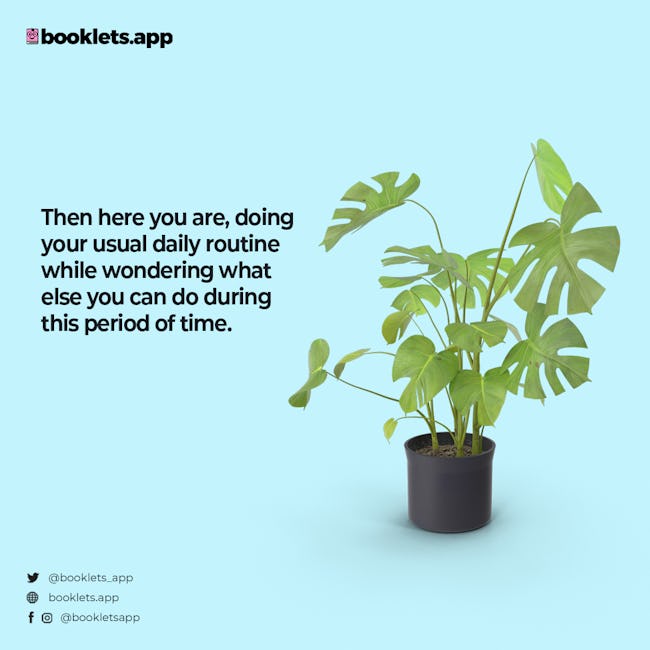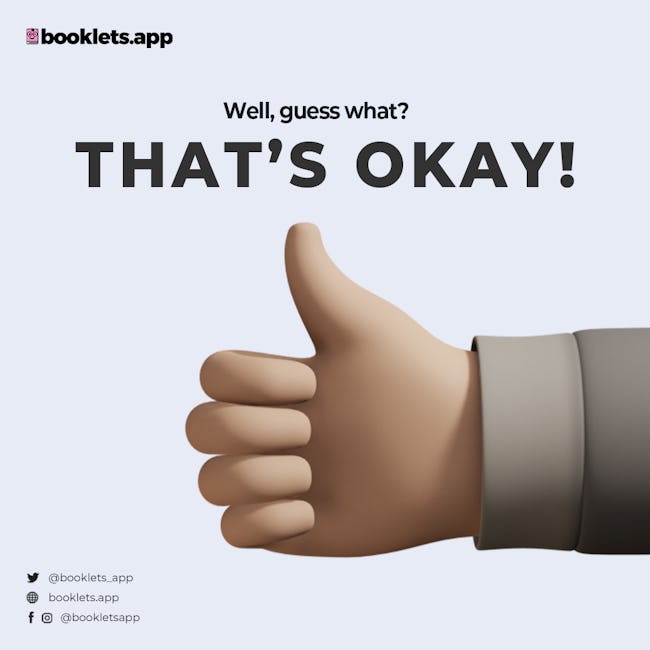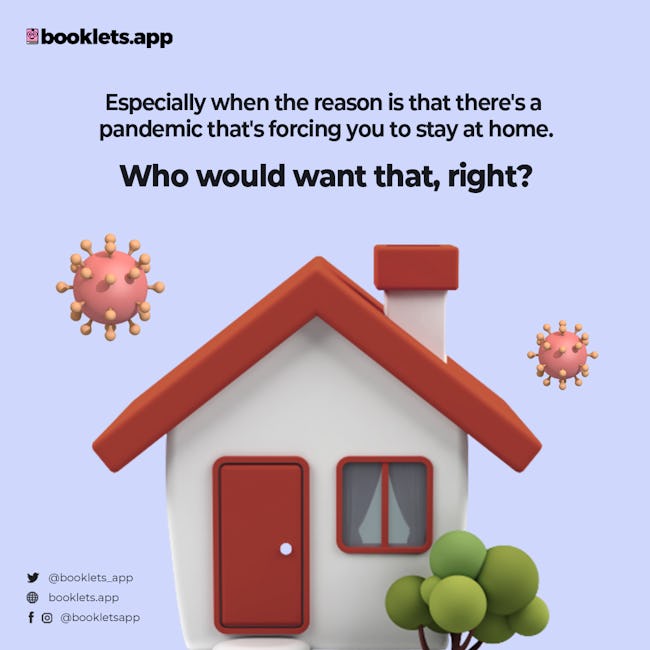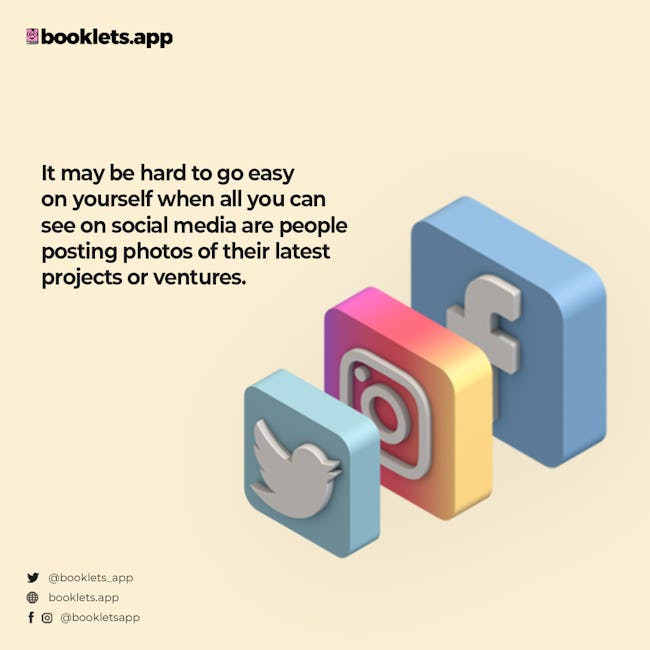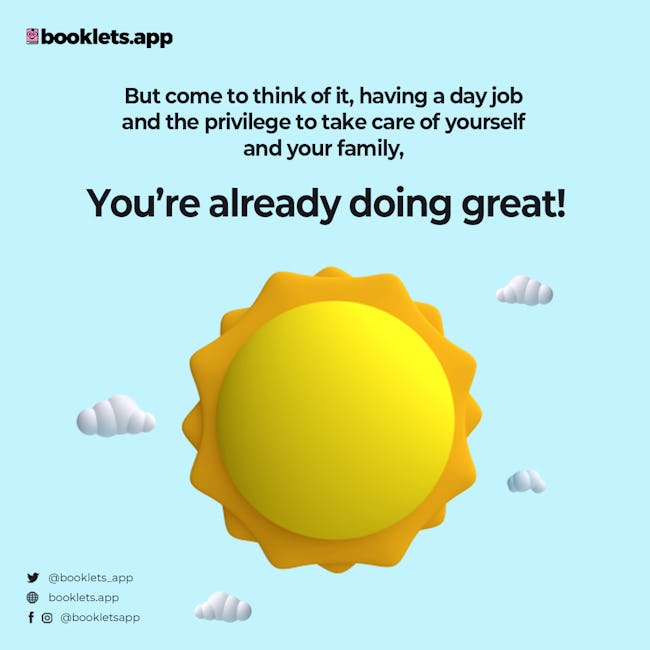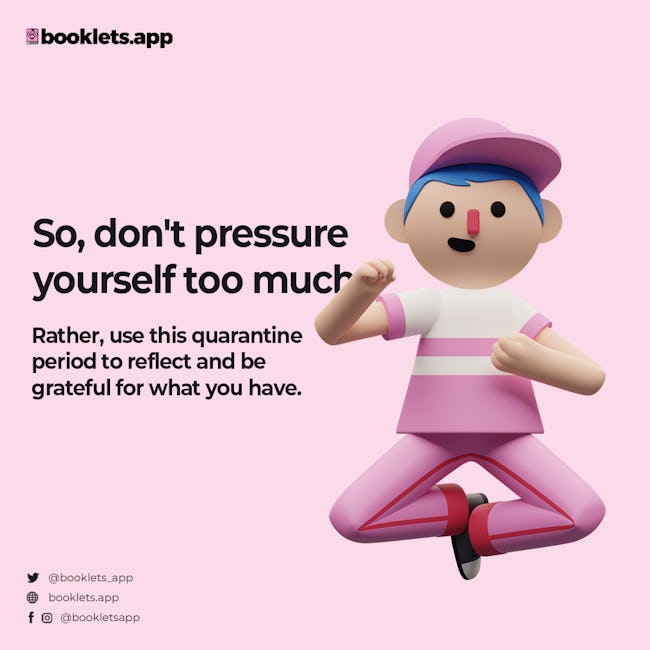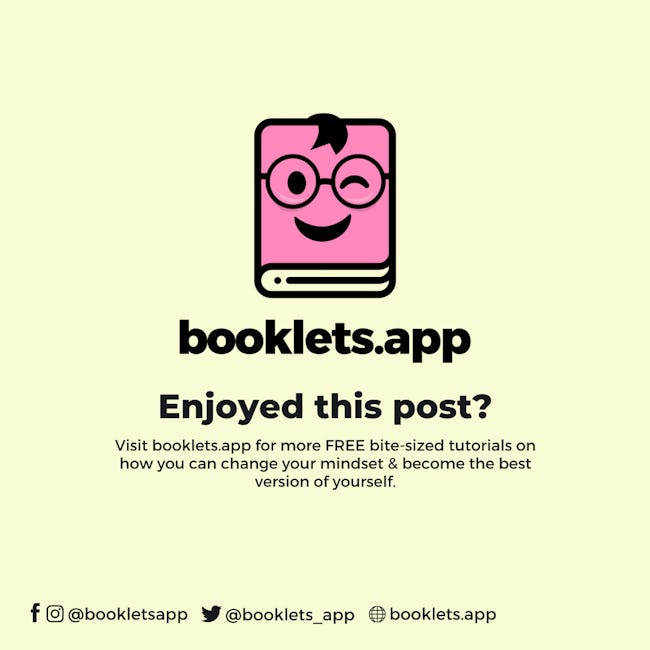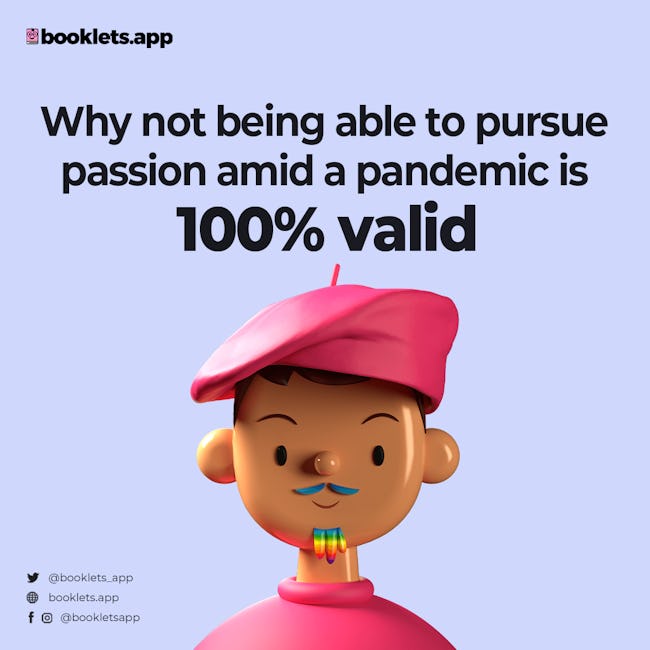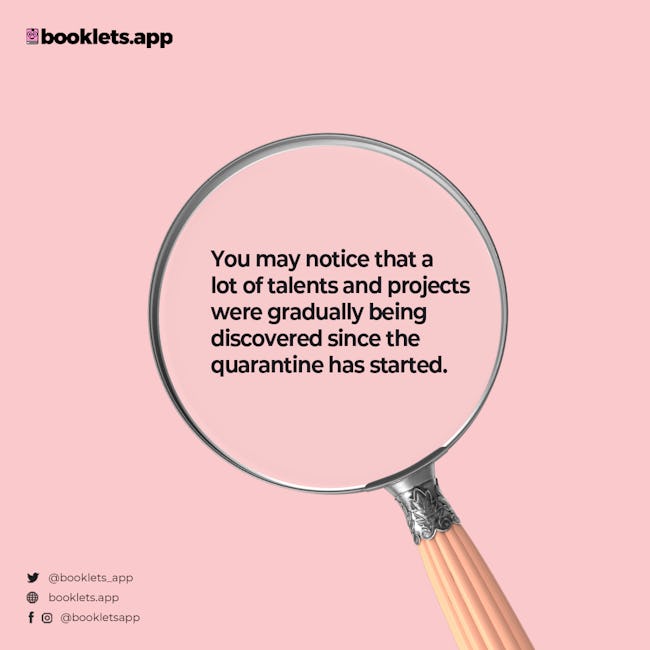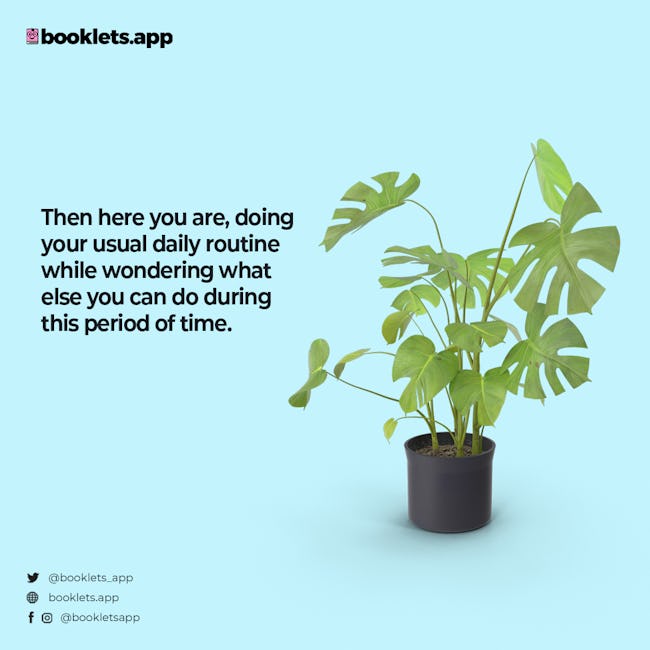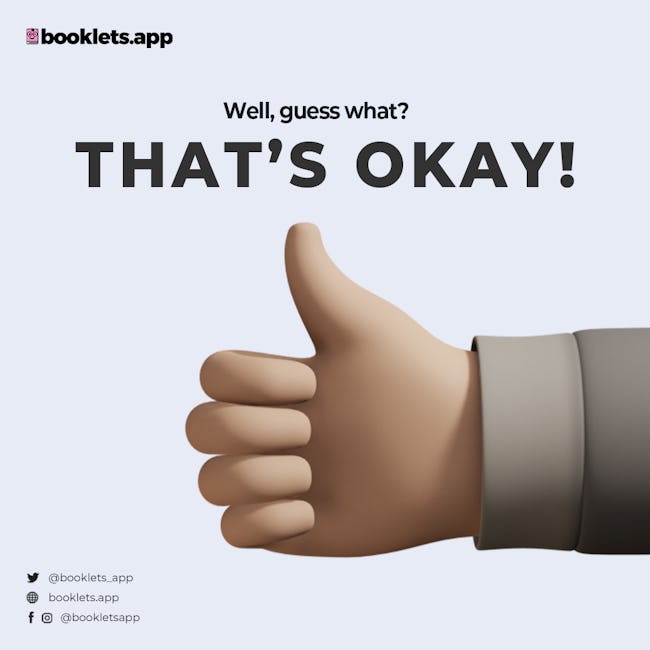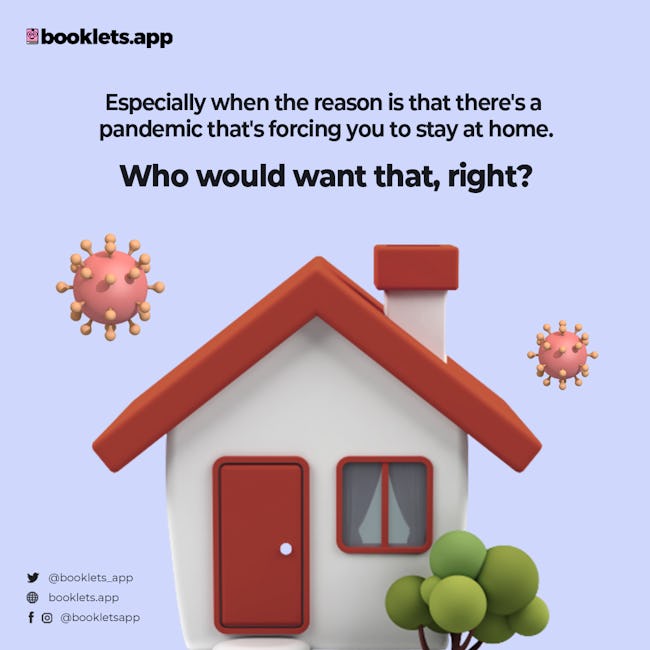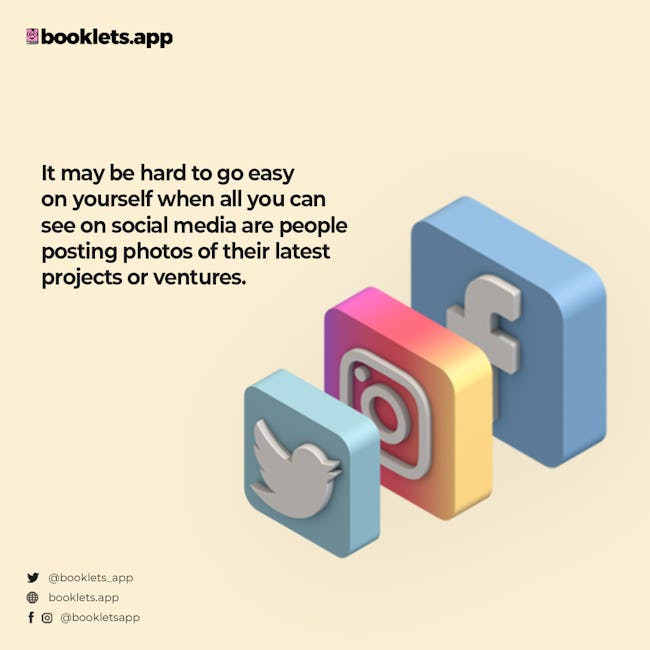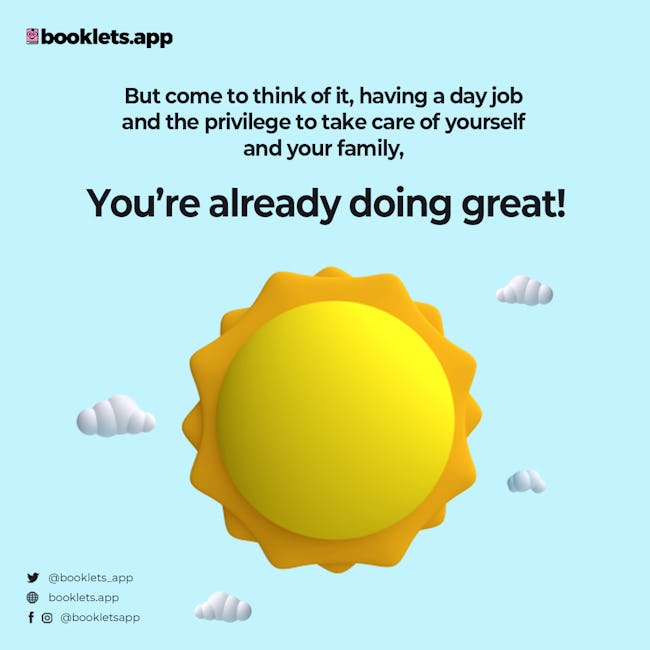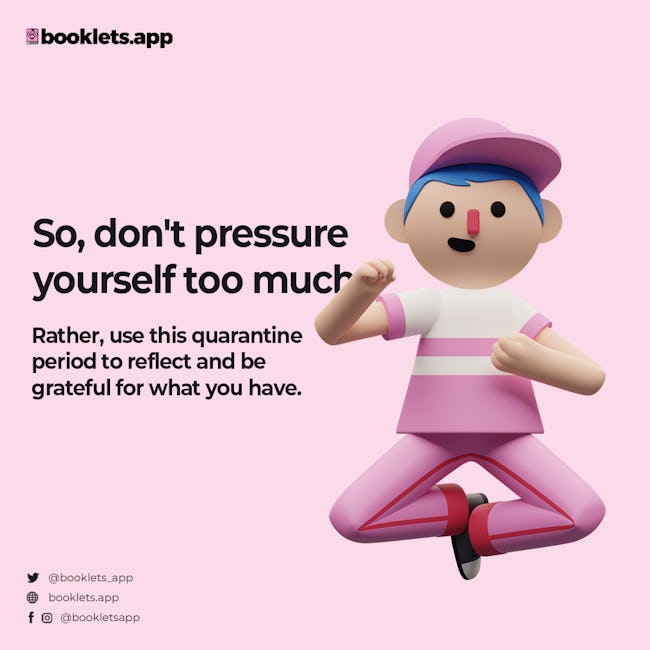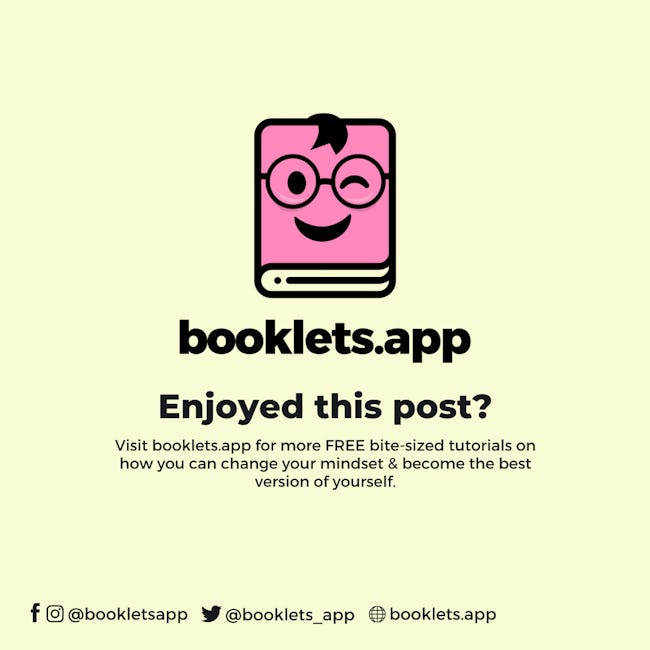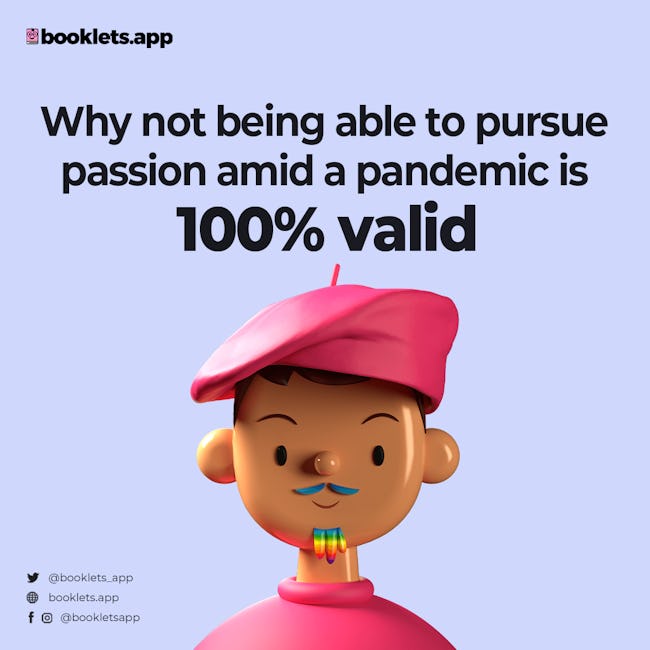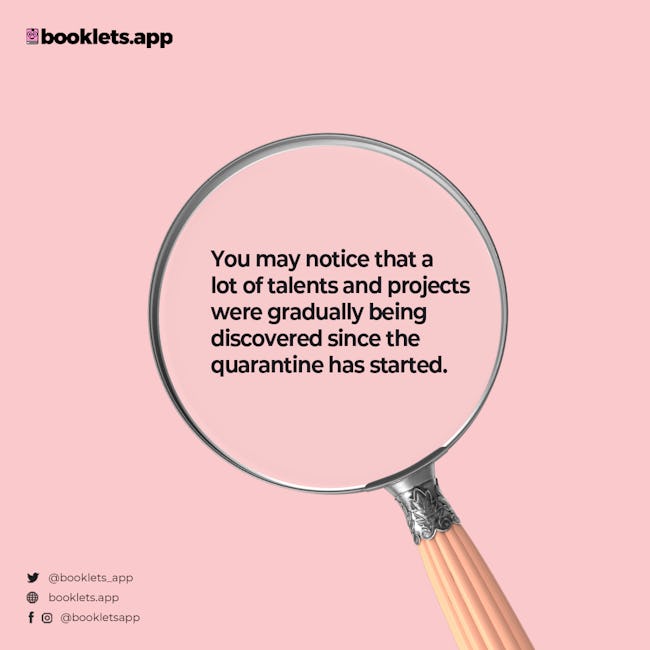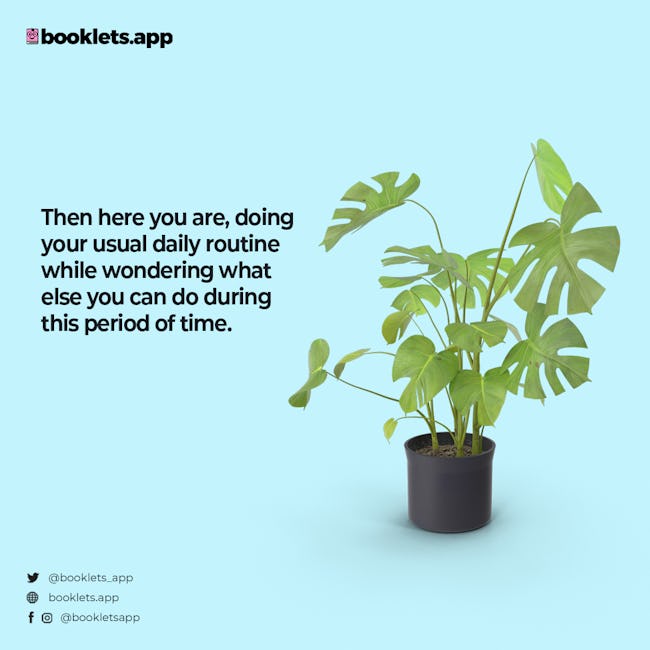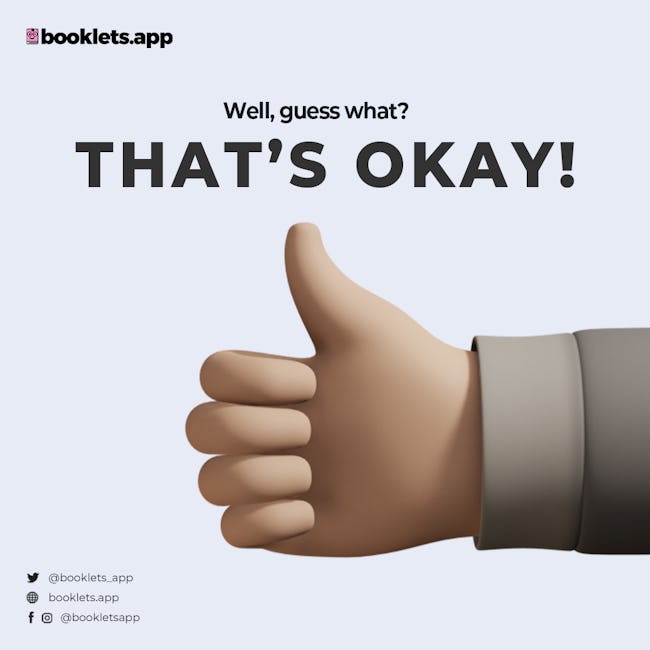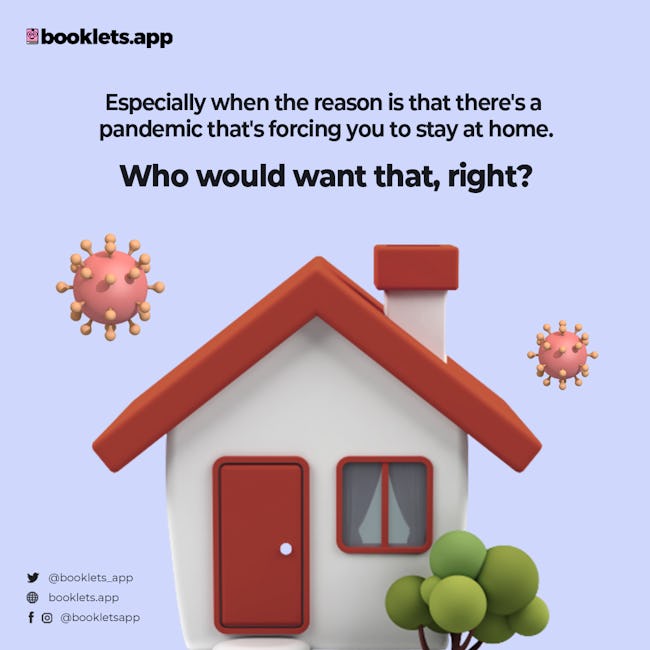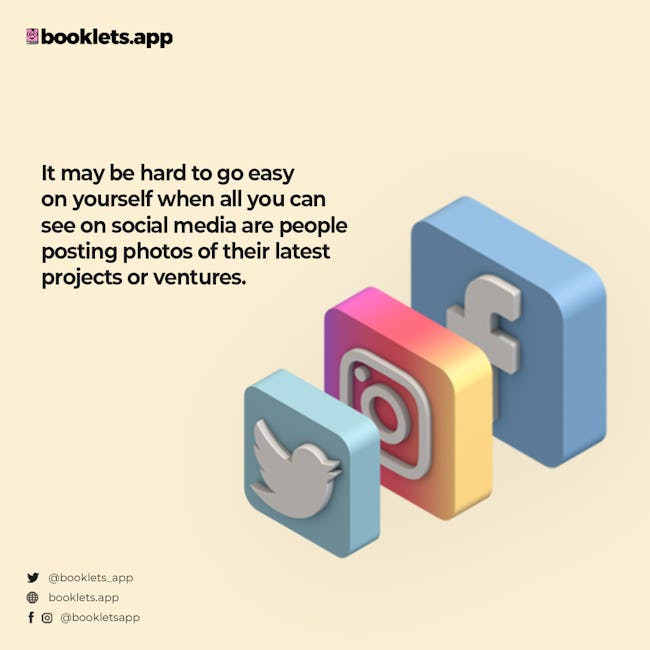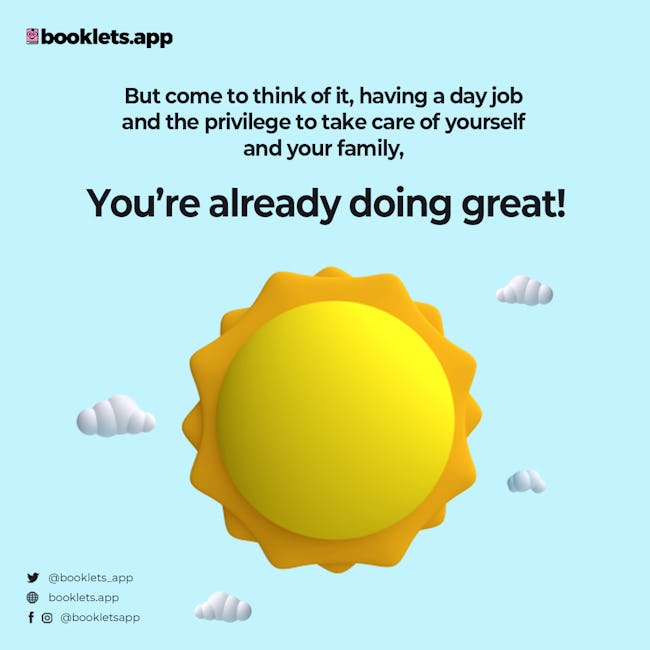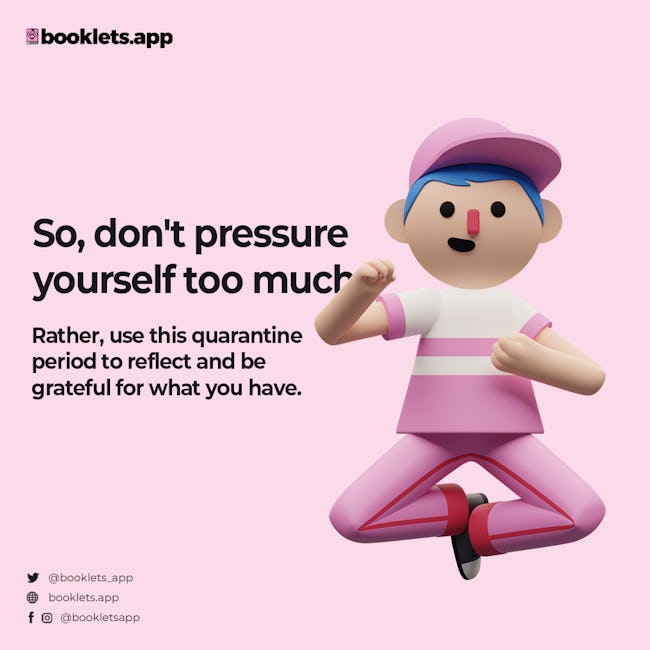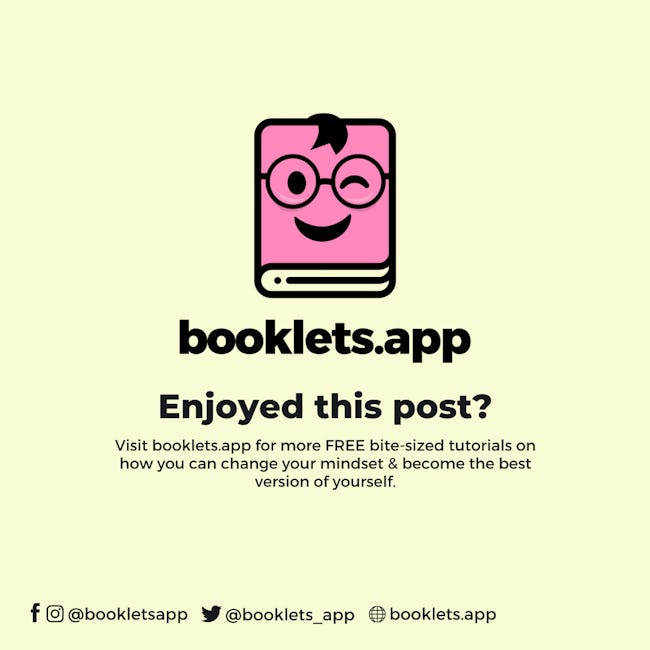 Why Not Being Able to Pursue Passion Amid a Pandemic is 100% Valid

You may notice that a lot of talents and projects were gradually being discovered since the quarantine has started.
Then here you are, doing your usual daily routine while wondering what else you can do during this period of time.
Well, guess what?
THAT'S OKAY!
Just because you may have more time doesn't mean you're expected to make use of it to create masterpieces.
Especially when the reason is that there's a pandemic that's forcing you to stay at home.
Who would want that, right?
It may be hard to go easy on yourself when all you can see on social media are people posting photos of their latest projects or ventures.
But come to think of it, having a day job and the privilege to take care of yourself and your family,
You're already doing great!
So, don't pressure yourself too much.
Rather, use this quarantine period to reflect and be grateful for what you have.
Enjoyed this post?
Visit Booklets.app for more bite-sized learning on how you can change your mindset and become the best version of yourself.
More booklets by Booklets.app Originals
More Personal Development booklets
Your recently viewed booklets
See all booklets