Booklet
Why coding matters for UX designers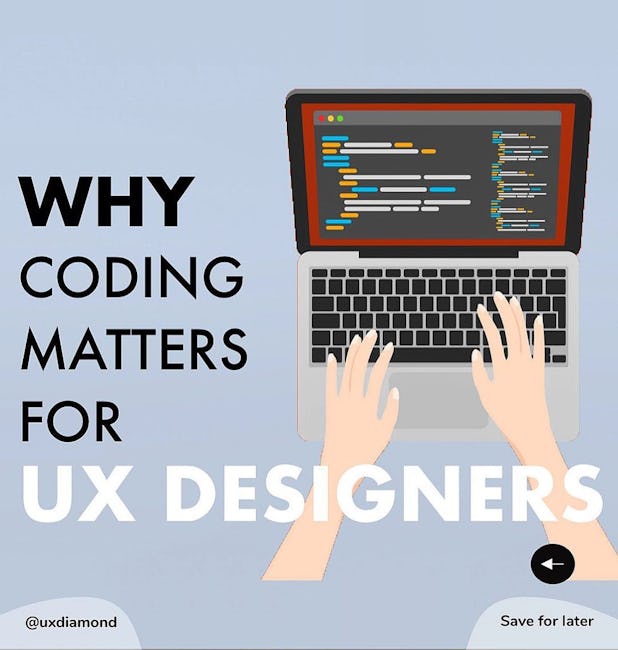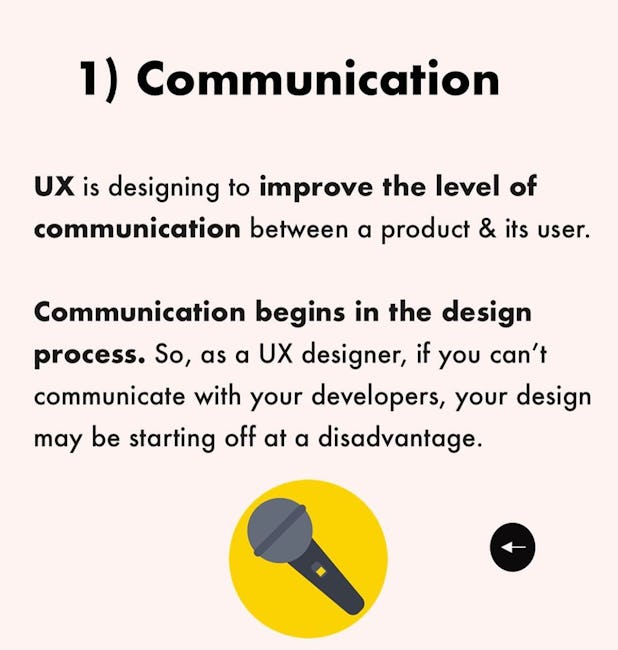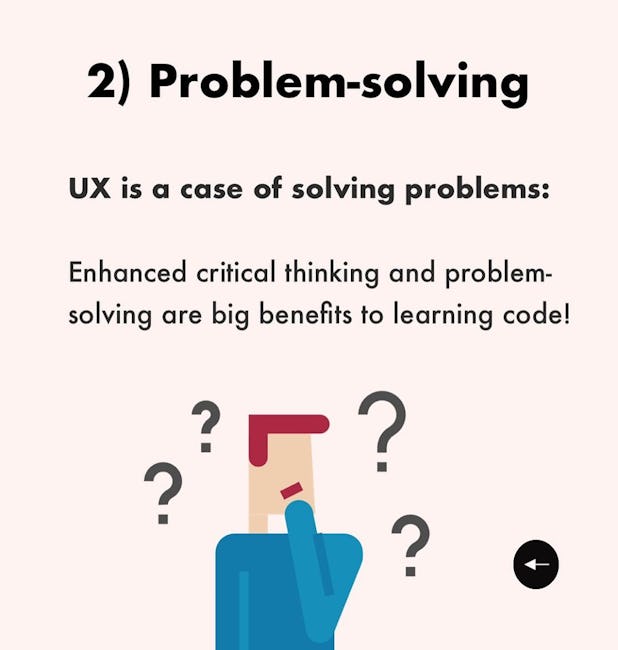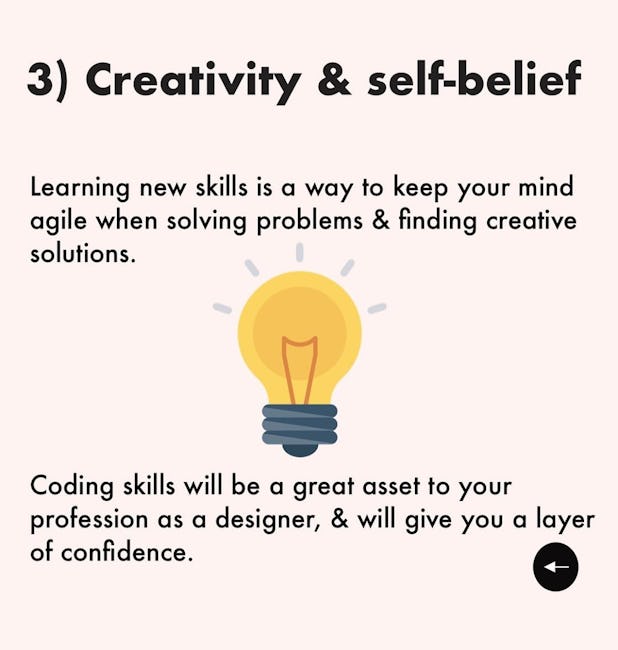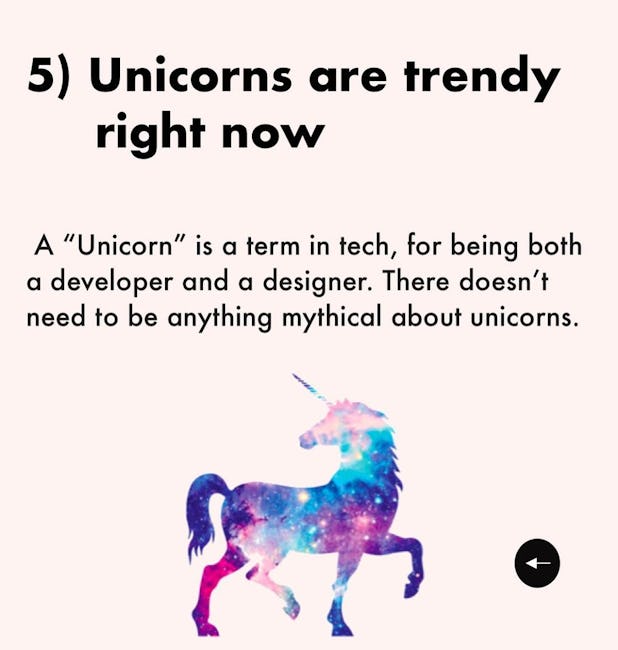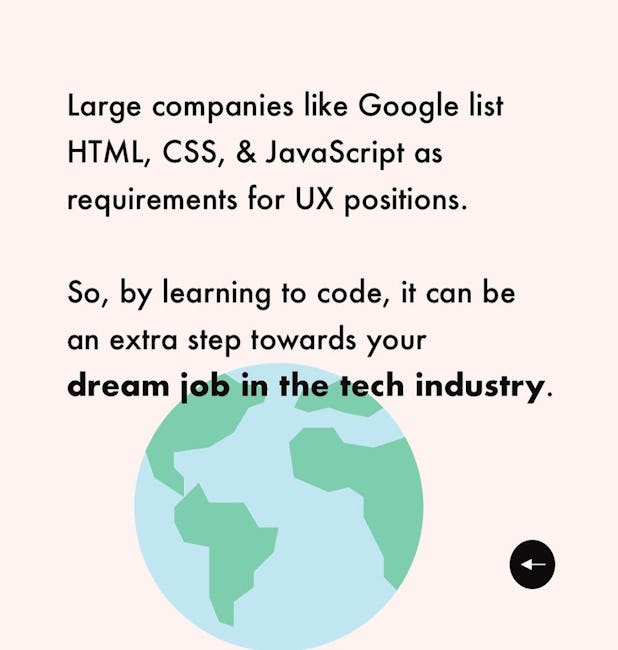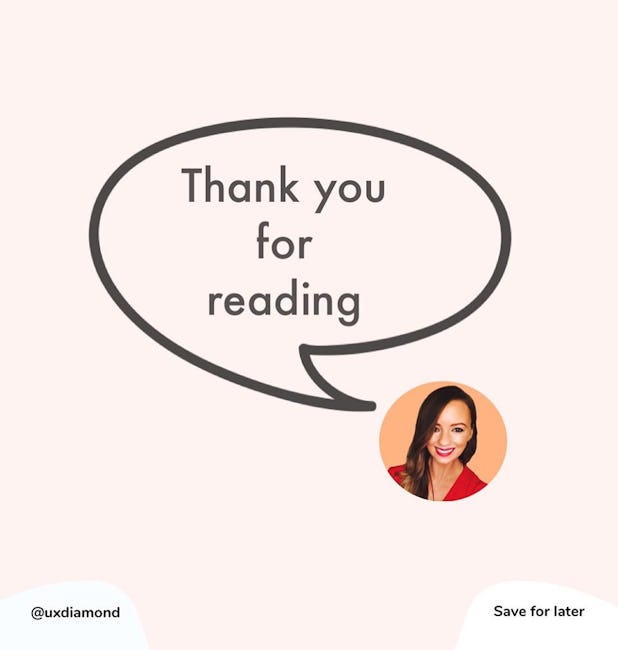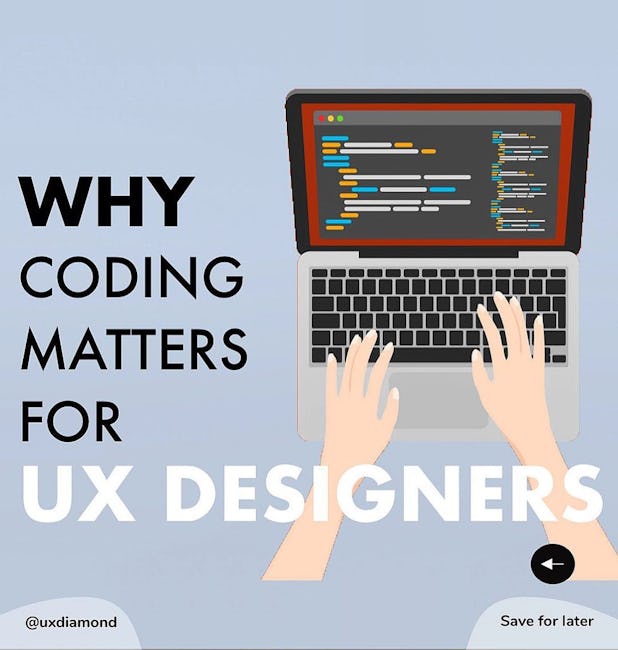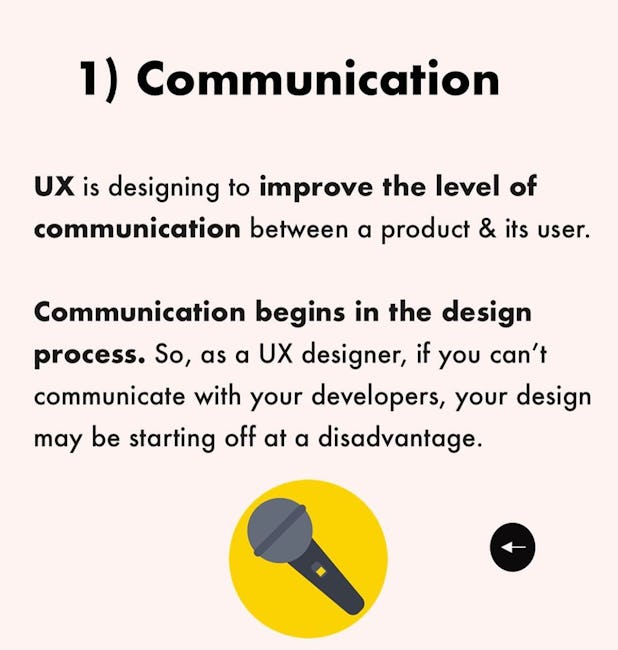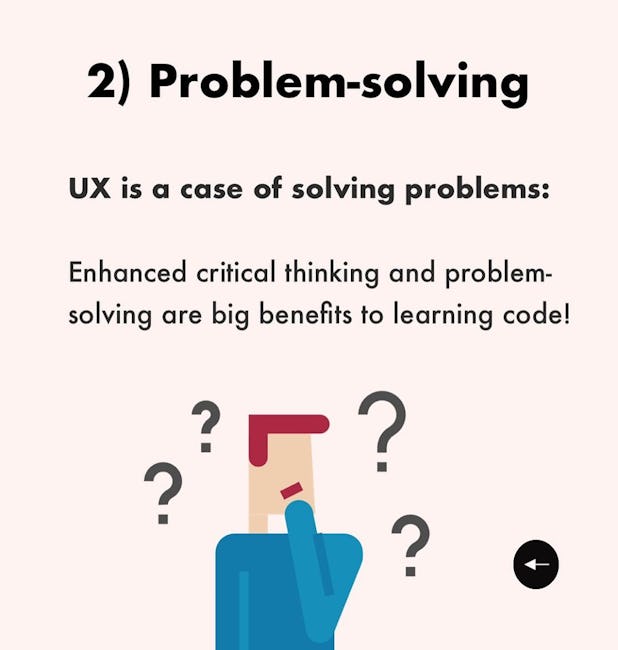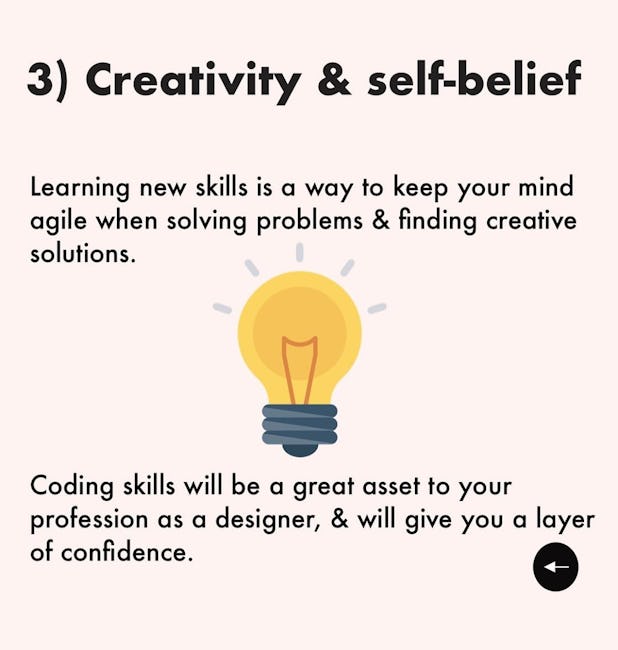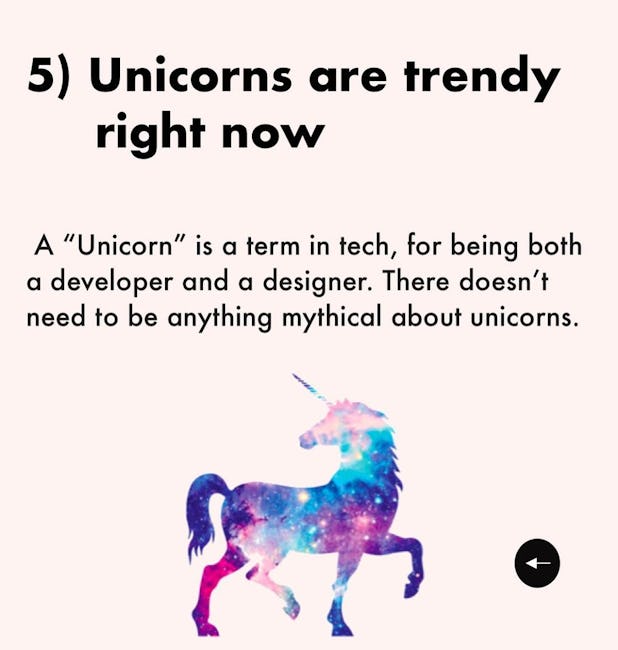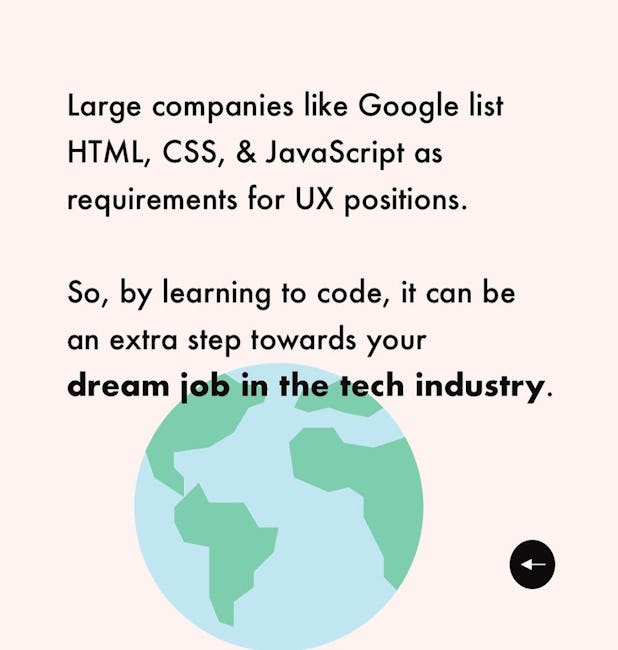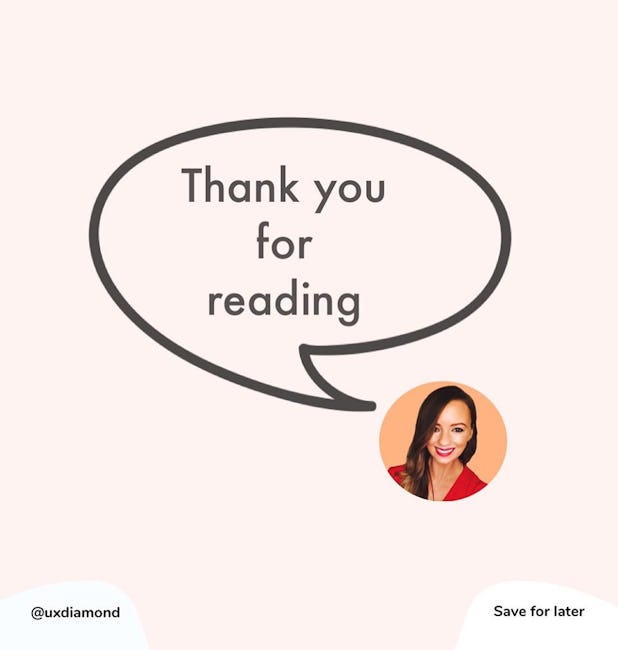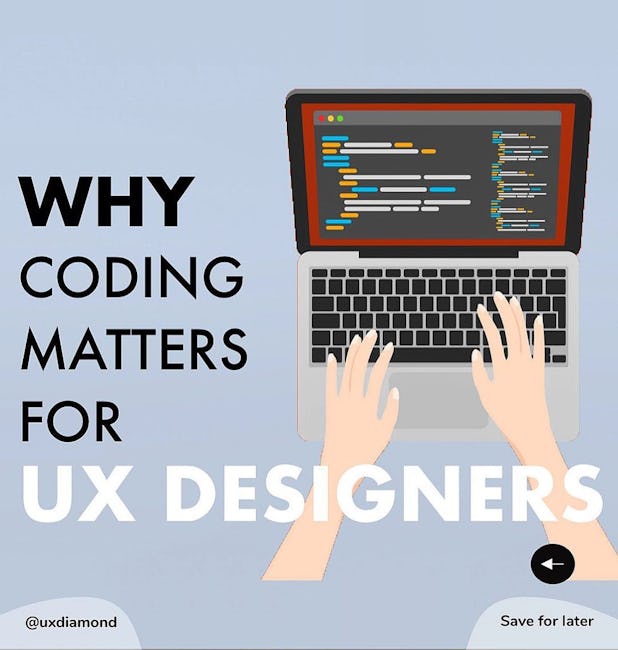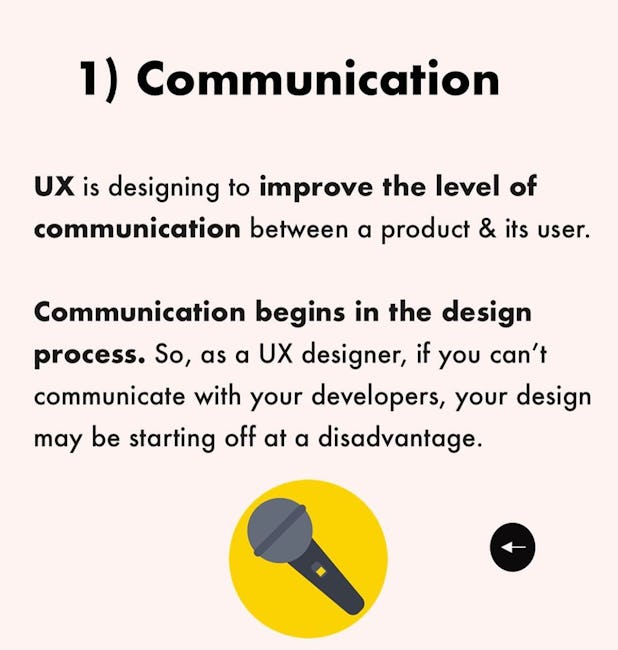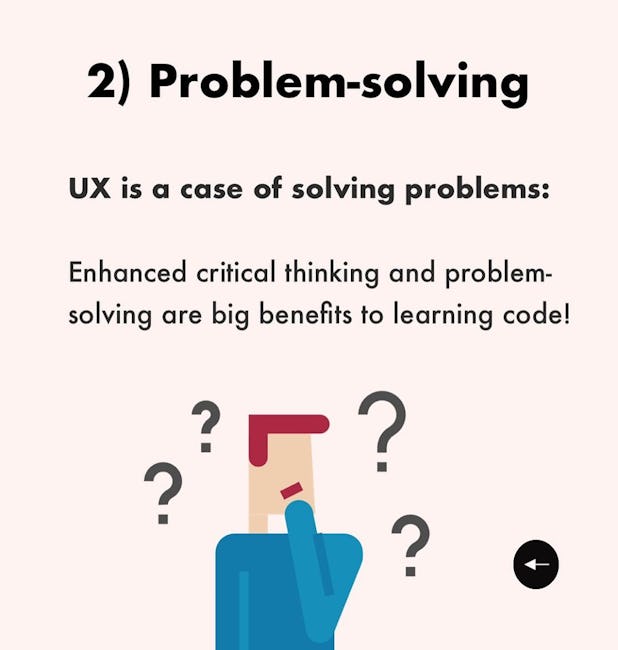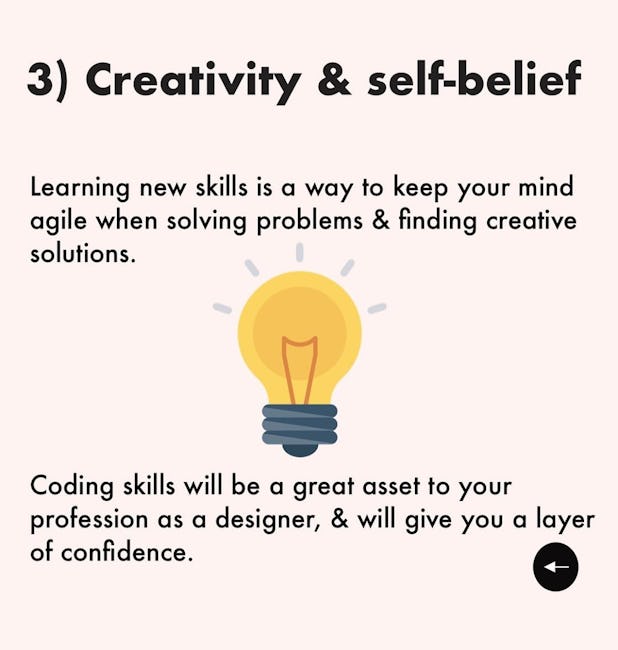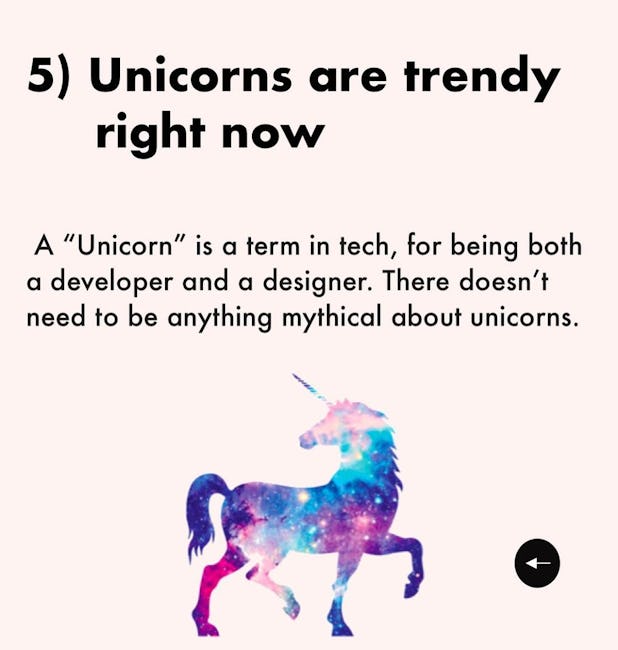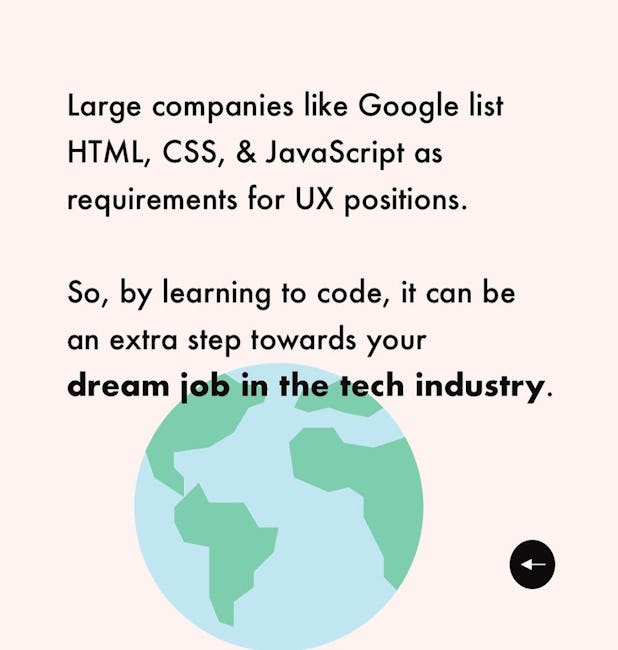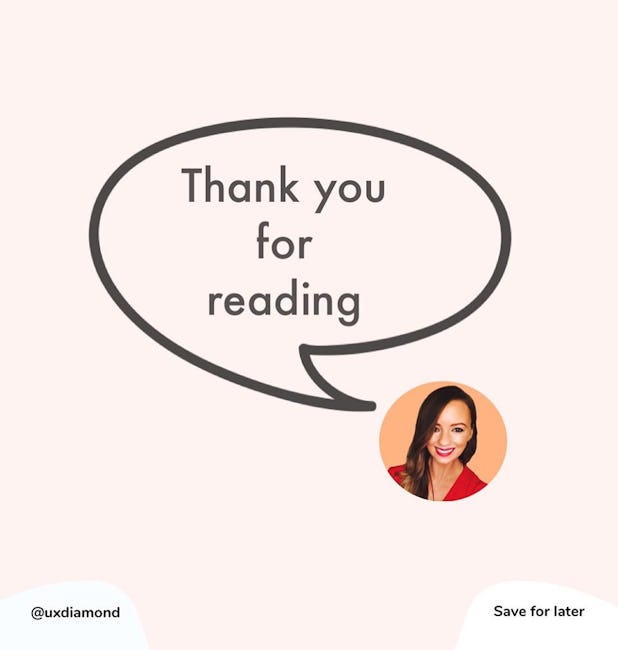 Why coding matters for UX designers
Communication
ux is designing to improve the level of communication between a product & its user.
Communication begins in the design process. So, as a UX designer, if you can't communicate with your developers, your design may be starting off at a disadvantage.
Problem-solving
UX is a case of solving problems:
Enhanced critical thinking and problemsolving are big benefits to learning code!
Creativity & self-belief
Learning new skills is a way to keep your mind agile when solving problems & finding creative solutions.
Coding skills will be a great asset to your profession as a designer, & will give you a layer of confidence.
Employment flexibility
Companies will have different expectations for UX designers. Coding skills will always be an advantage.
The more multifaceted you are, the more valuable you'll be.
Unicorns are trendy right now
A Unicorn is a term in tech, for being both a developer and a designer. There doesn't need to be anything mythical about unicorns.
Large companies like Google list HTML, CSS, & JavaScript as requirements for UX positions.
So, by learning to code, it can be an extra step towards your dream job in the tech industry.
Thank you for reading
More booklets by Laura Coughlan
More Design booklets
Your recently viewed booklets
See all booklets