Booklet
Why Chinese Apps Are Dangerous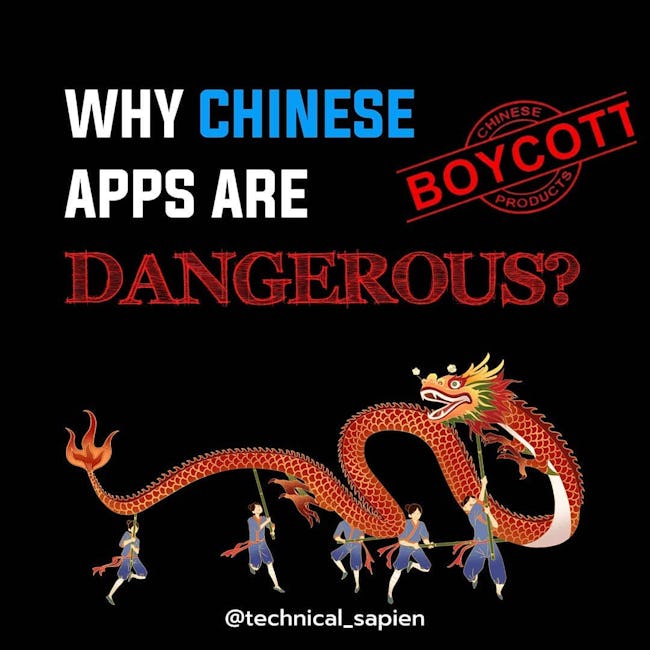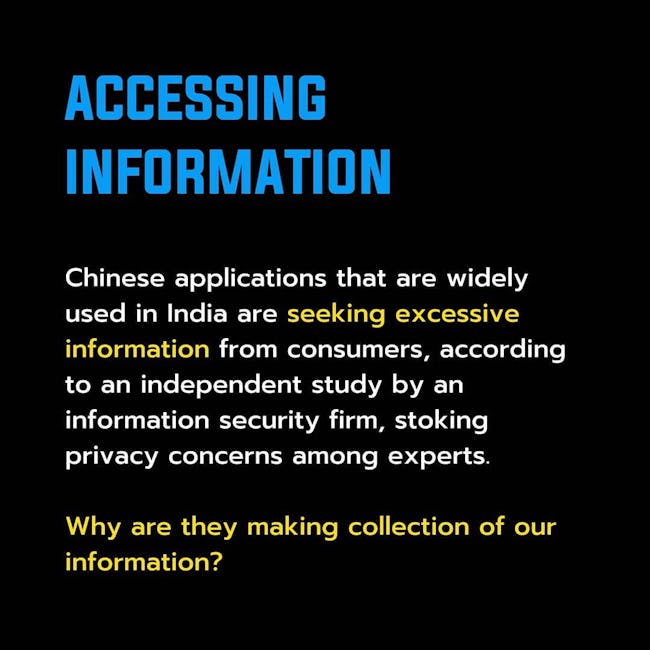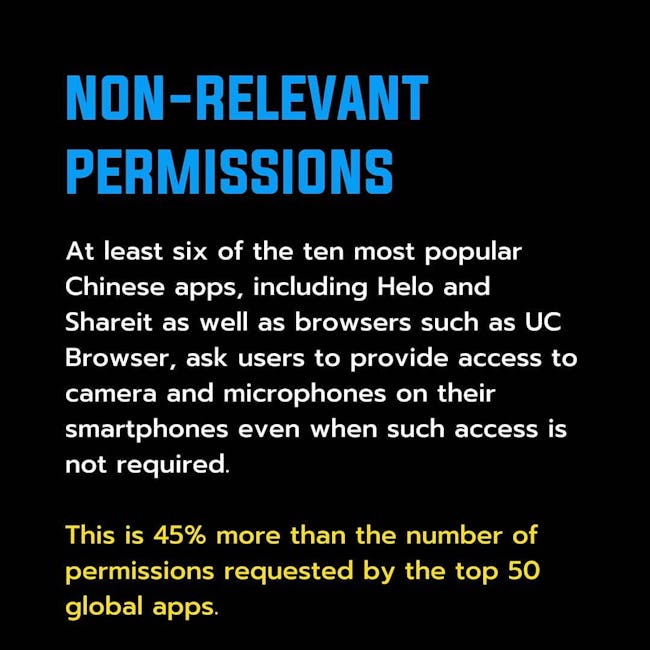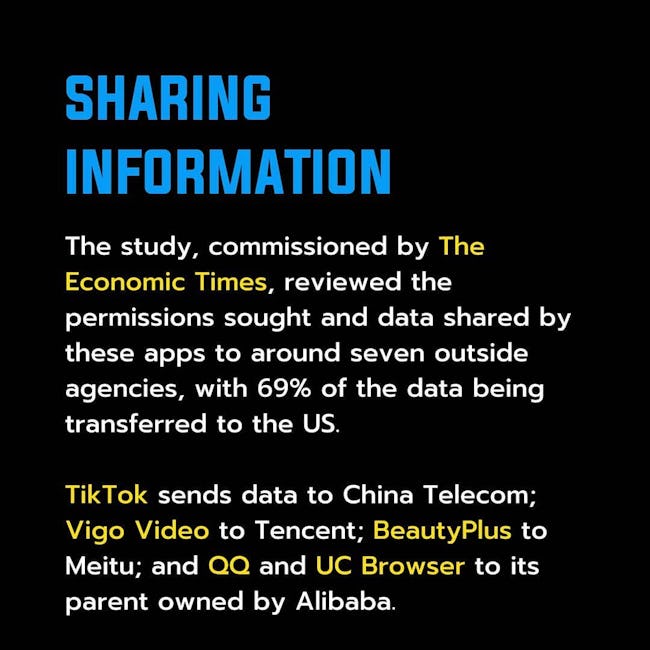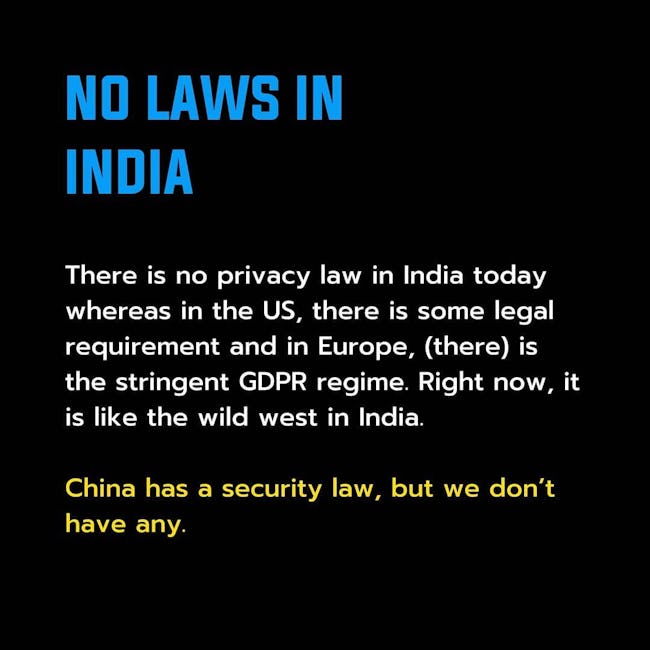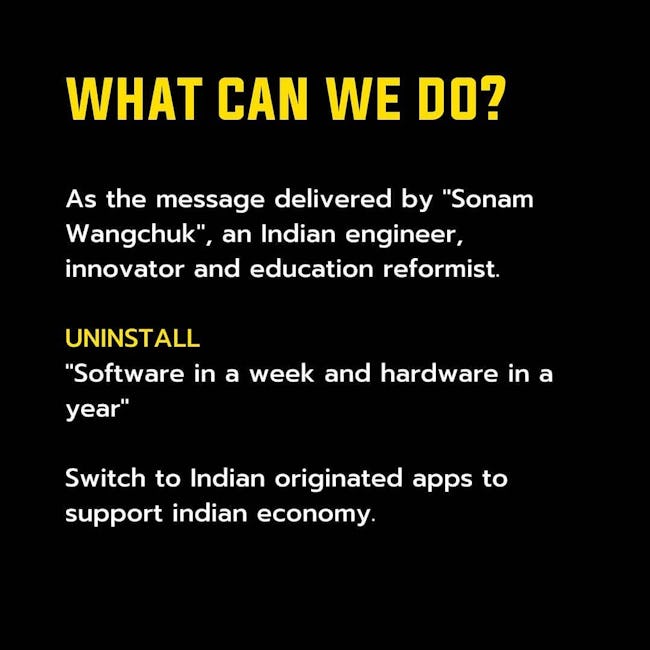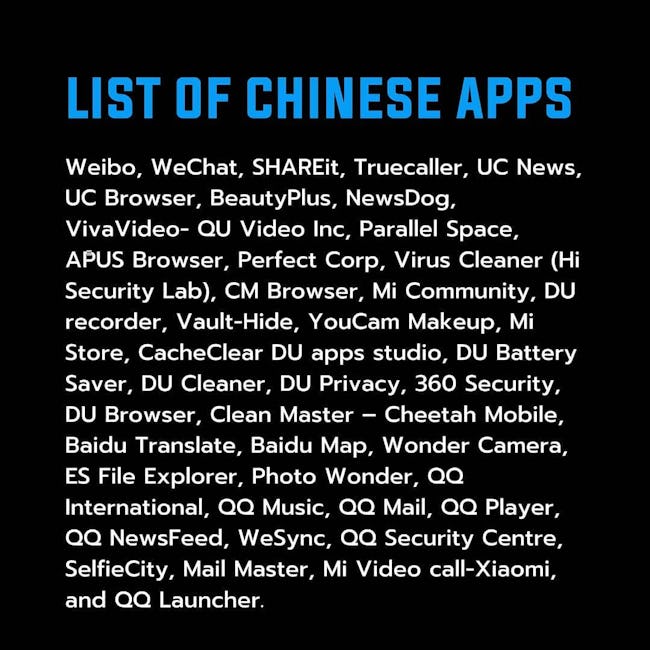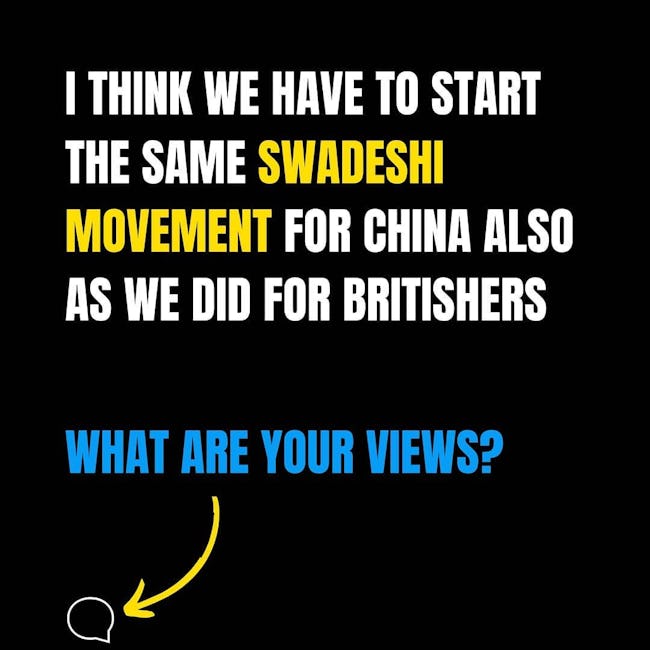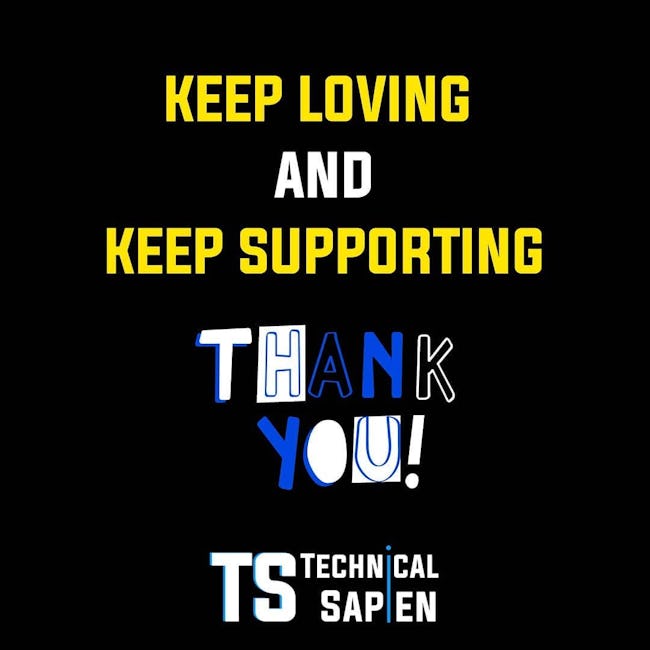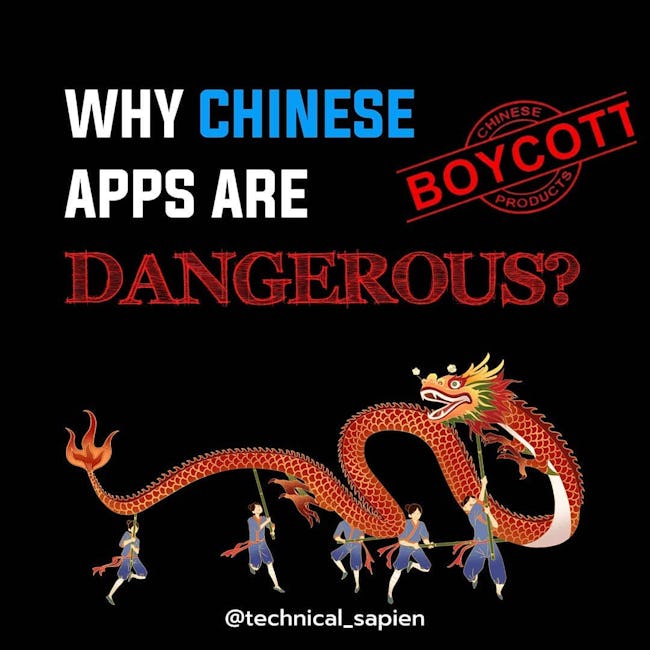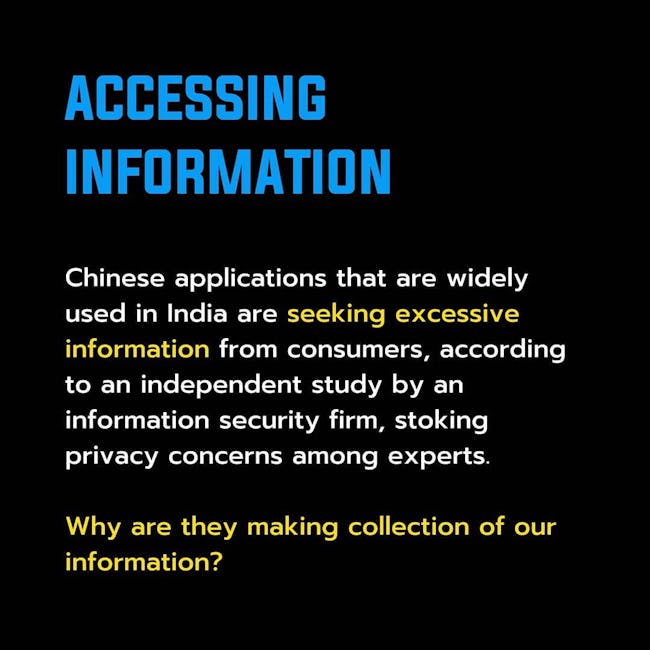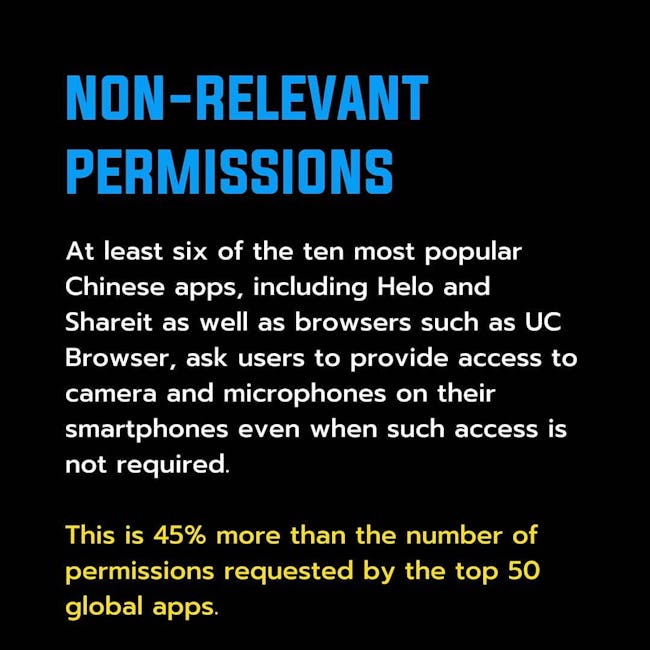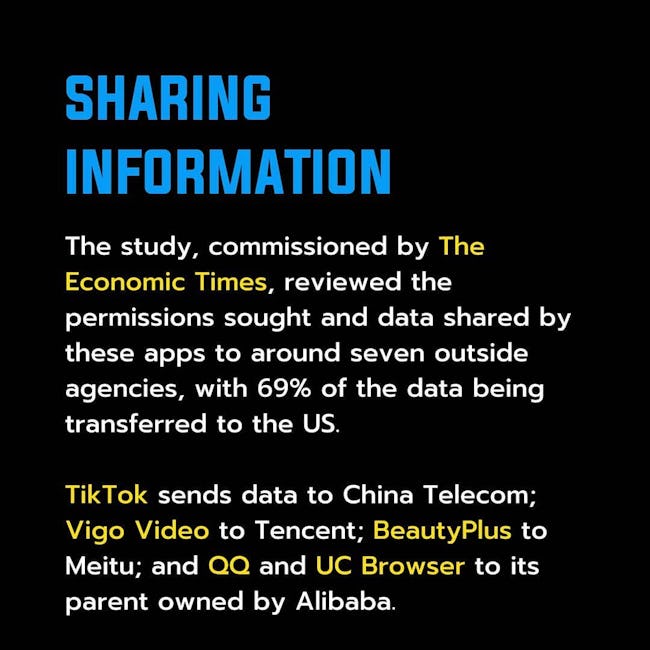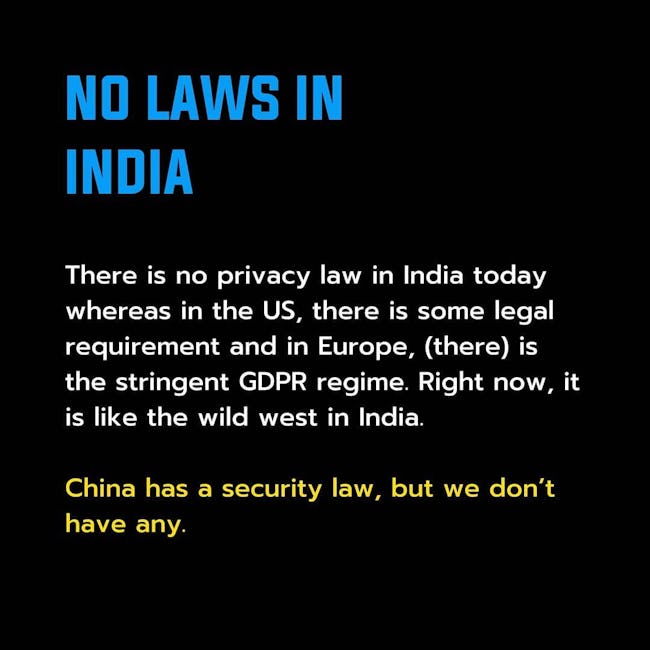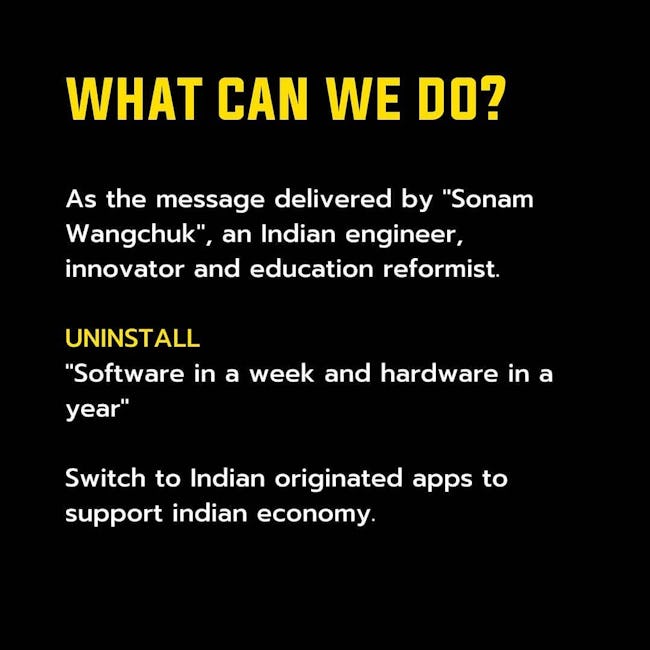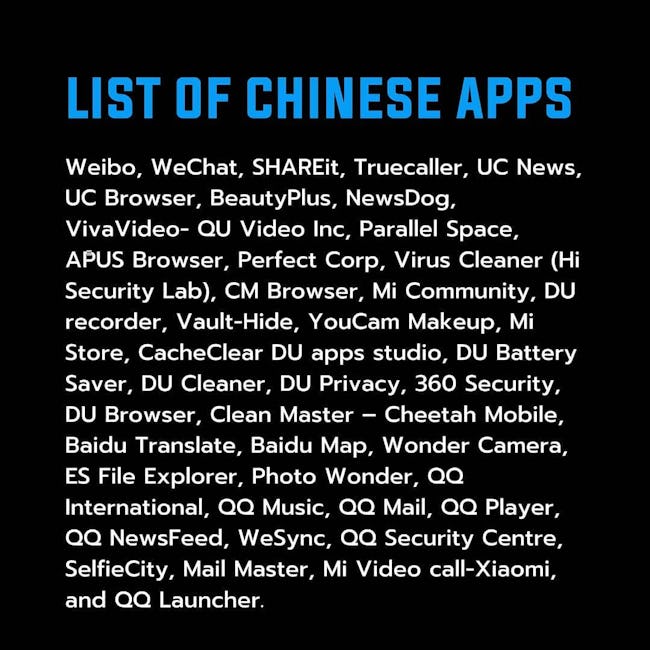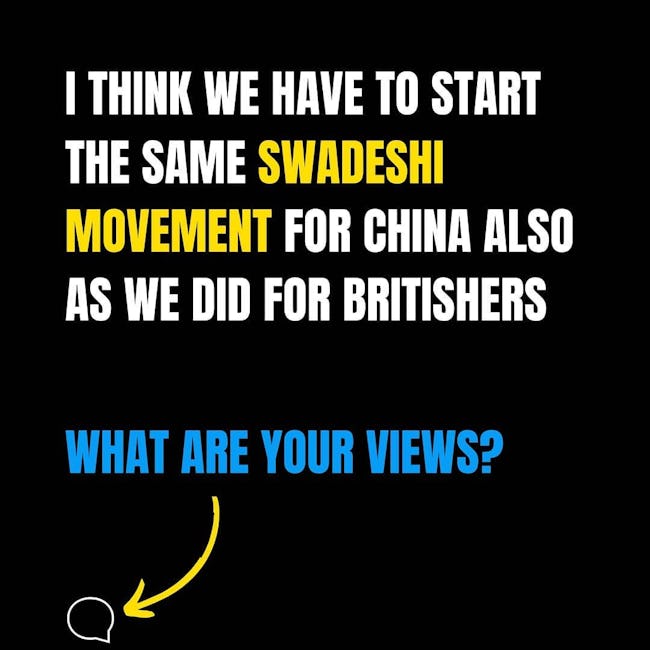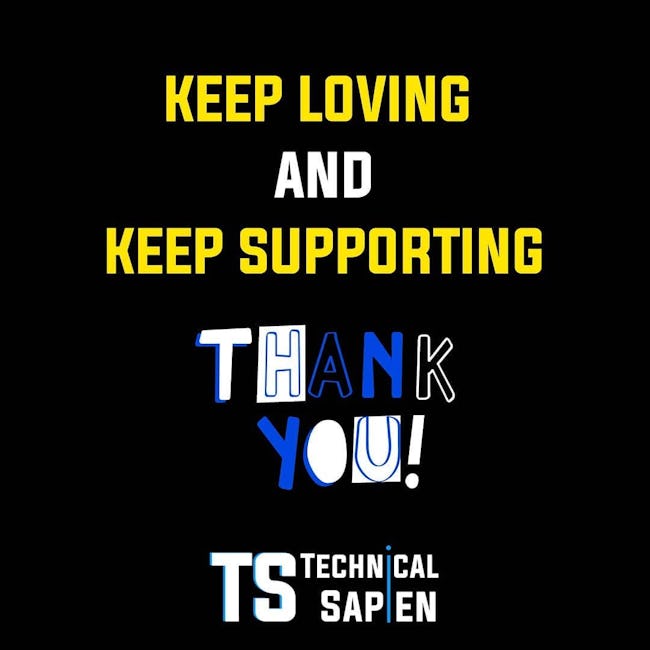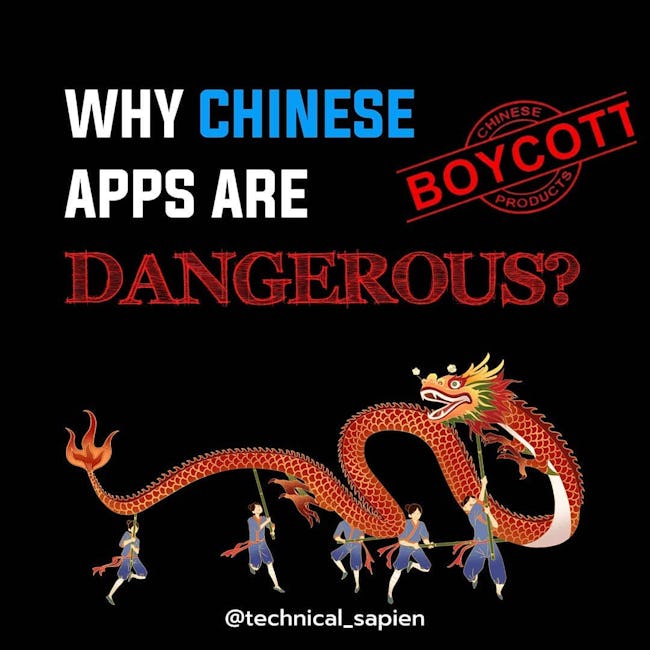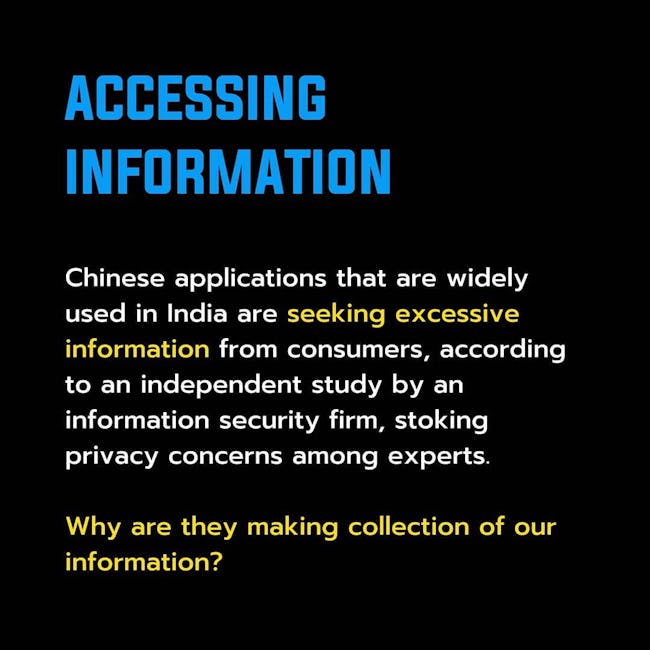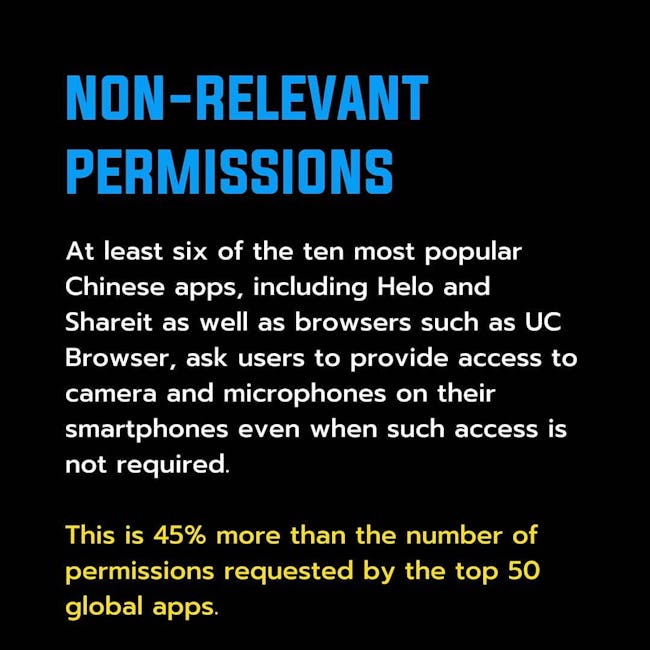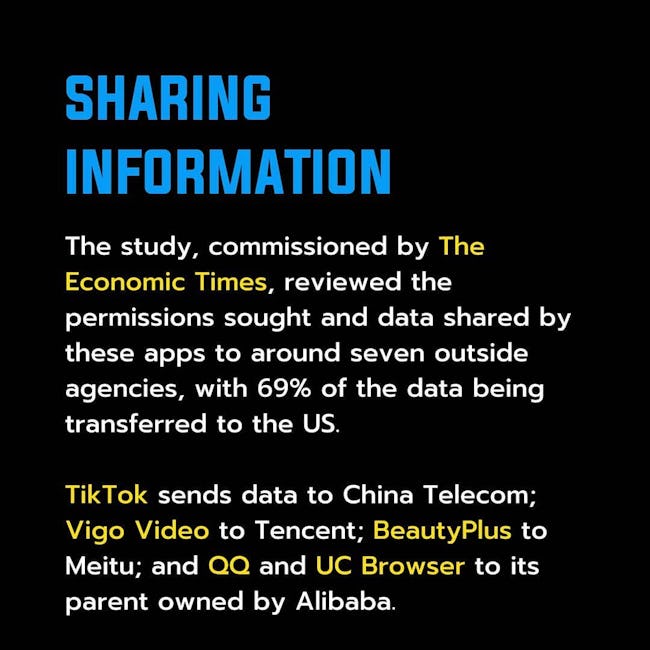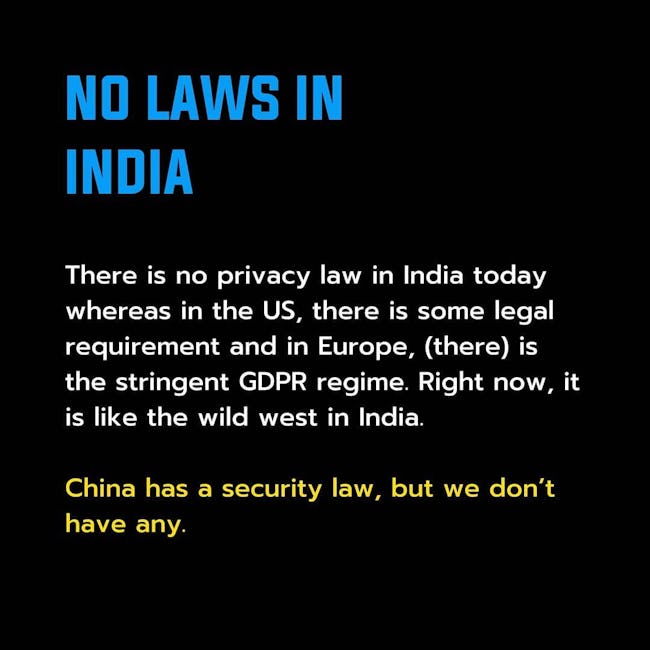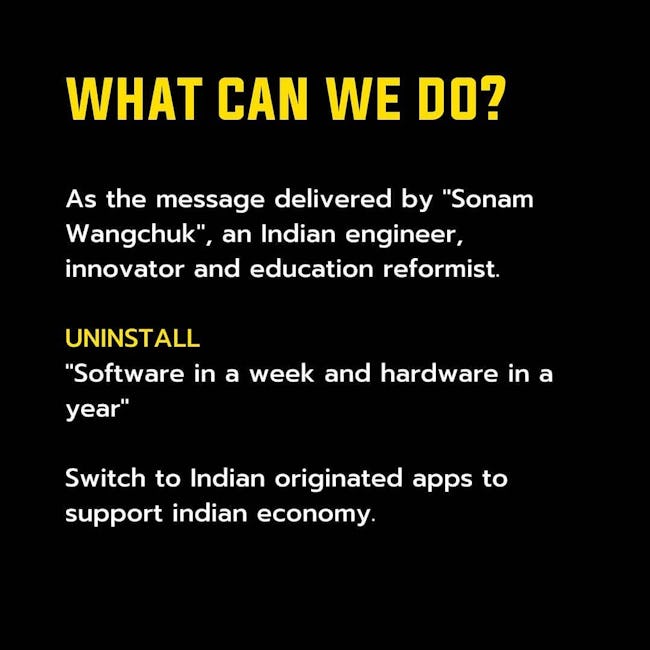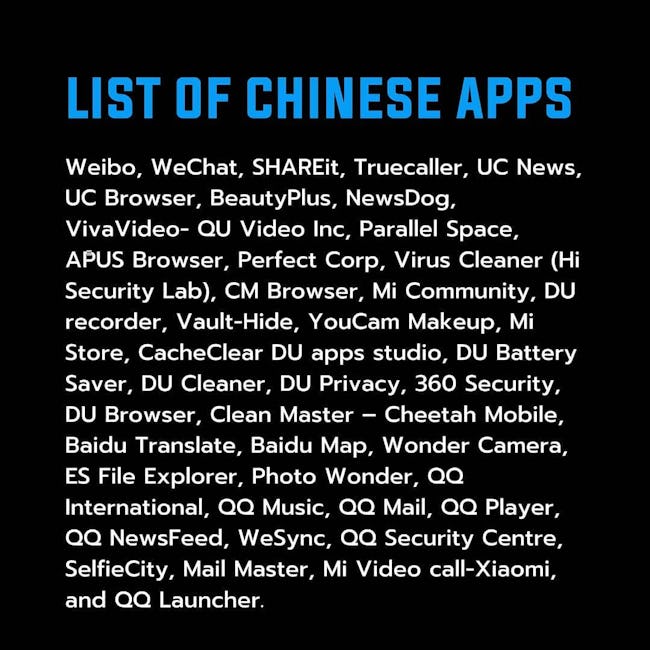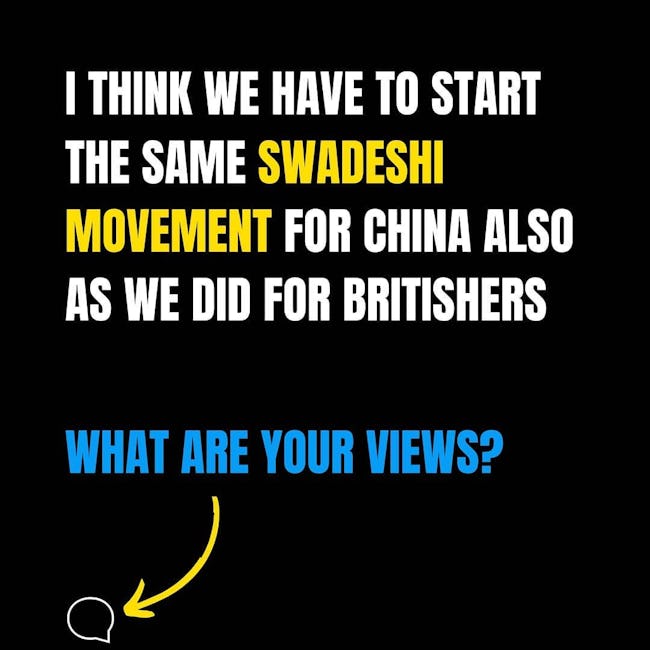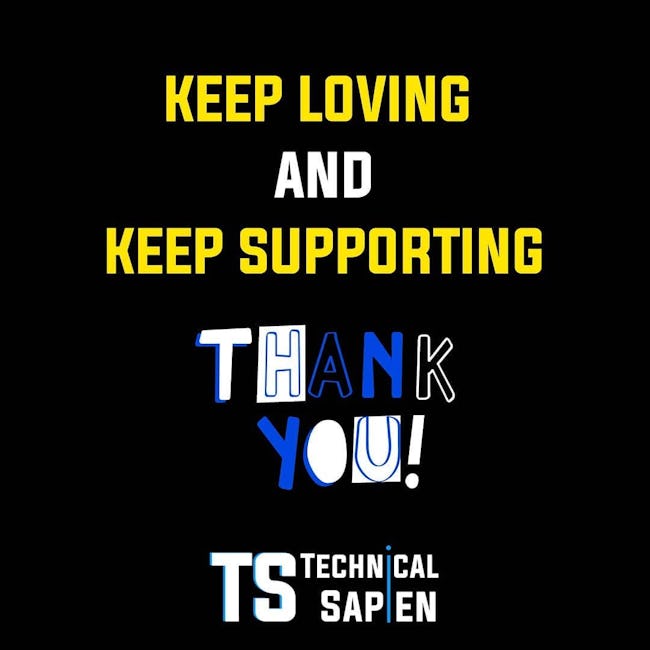 Why Chinese Apps Are Dangerous
ACCESSING INFORMATION
Chinese applications that are widely used in India are seeking excessive information from consumers, according to an independent study by an information security firm, stoking privacy concerns among experts.
Why are they making collection of our information?
NON-RELEVANT PERMISSIONS
At least six of the ten most popular Chinese apps, including Helo and Shareit as well as browsers such as UC Browser, ask users to provide access to camera and microphones on their smartphones even when such access is not required.
This is 45% more than the number of permissions requested by the top 50
WHY PRECISE LOCATION?
UC Browser asks for fine location that is a precise point from where a person is searching for information. I understand that (ride-hailing app) Uber or (food delivery app) Swiggy needs to know because they offer a service.
Why does UC Browser need to know the precise location for a search?
SHARING INFORMATION
The study, commissioned by The Economic Times, reviewed the permissions sought and data shared by these apps to around seven outside agencies, with 69% of the data being transferred to the US.
TikTok sends data to China Telecom; Vigo Video to Tencent; BeautyPlus to Meitu; and QQ and UC Browser to its parent owned by Alibaba.
NO LAWS IN INDIA
There is no privacy law in India today whereas in the US, there is some legal requirement and in Europe, (there) is the stringent GDPR regime. Right now, it is like the wild west in India.
China has a security law, but we don't have any.
WHAT CAN WE DO?
As the message delivered by "Sonam Wangchuk", an Indian engineer, innovator and education reformist.
UNINSTALL
"Software in a week and hardware in a year" Switch to Indian originated apps to support indian economy.
LIST OF CHINESE APPS
Weibo, WeChat, SHAREit, Truecaller, UC News, UC Browser, BeautyPlus, NewsDog, VivaVideo- QU Video Inc, Parallel Space, APUS Browser, Perfect Corp, Virus Cleaner (Hi
Security Lab), CM Browser, Mi Community, DU recorder, Vault-Hide, YouCam Makeup, Mi Store, CacheClear DU apps studio, DIJ Battery Saver, DIJ Cleaner, DU Privacy, 360 Security, DU Browser, Clean Master — Cheetah Mobile, Baidu Translate, Baidu Map, Wonder Camera, ES File Explorer, Photo Wonder, QQ International, QQ Music, QQ Mail, QQ Player, QQ NewsFeed, WeSync, QQ Security Centre, SelfieCity, Mail Master, Mi Video call-Xiaomi, and QQ Launcher.
I THINK WE HAVE TO START THE SAME SWADESHI MOVEMENT FOR CHINA ALSO AS WE DID FOR BRITISHERS
More booklets by Technical Sapien
More IT & Software booklets
Your recently viewed booklets
See all booklets