Booklet
Which Programming Language To Start First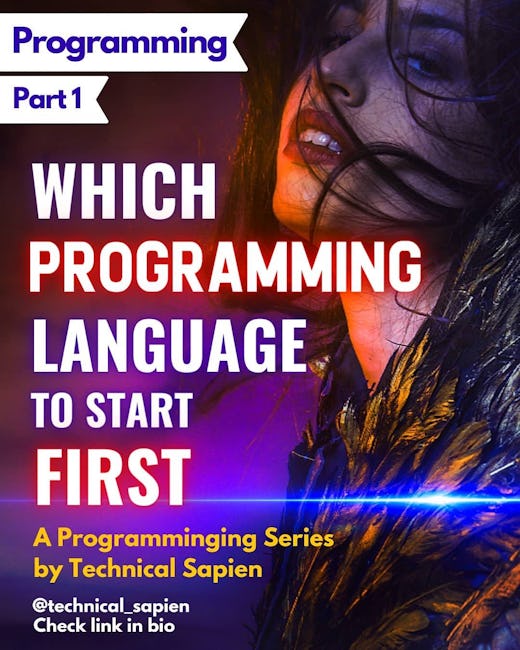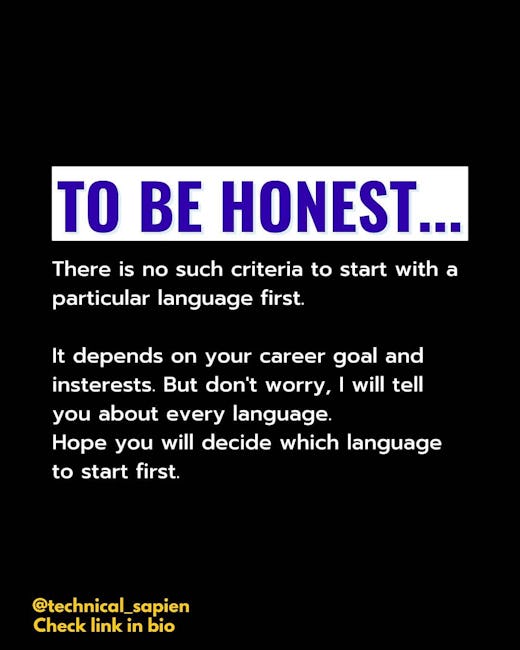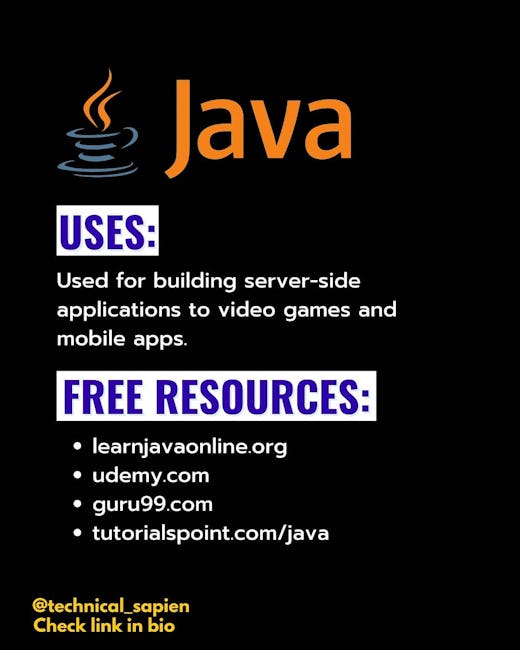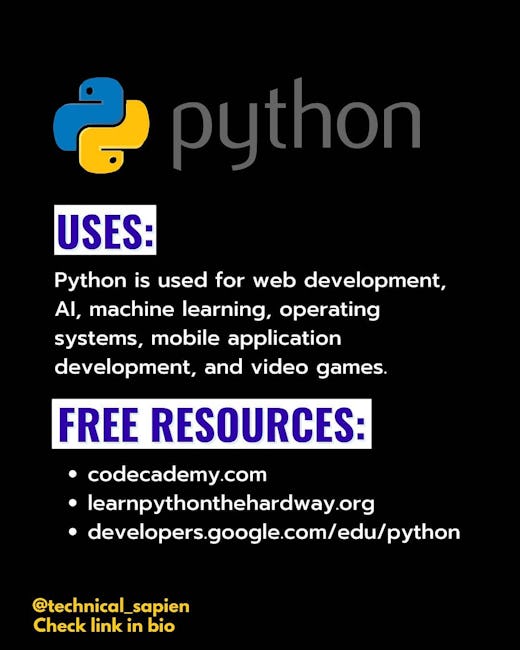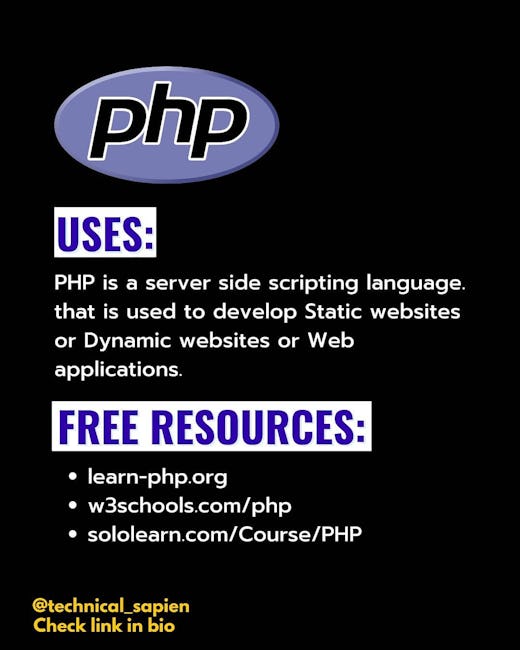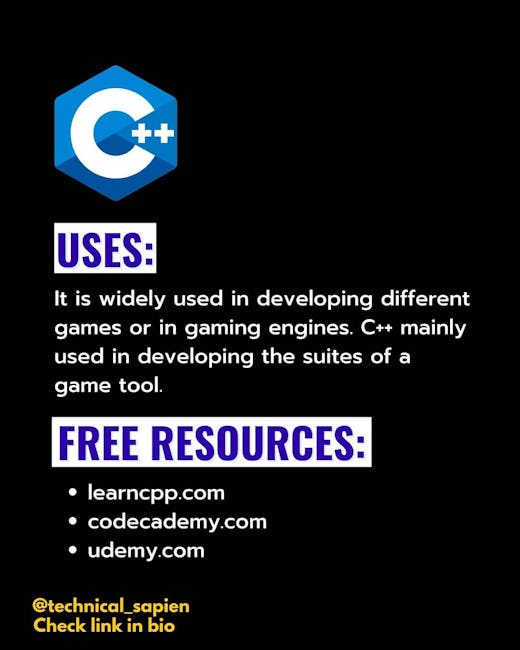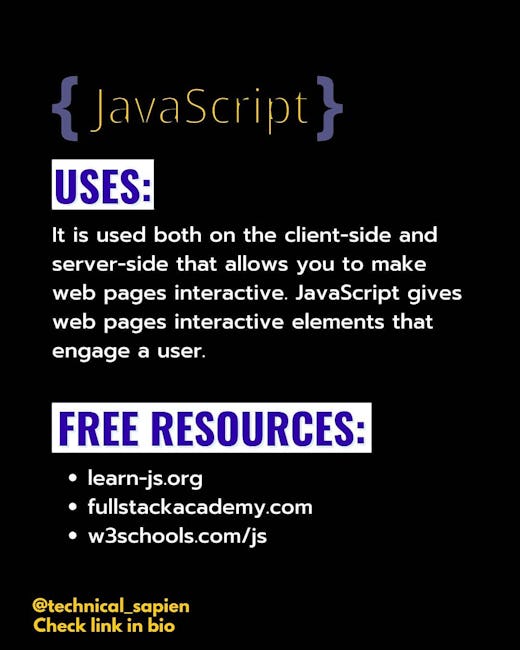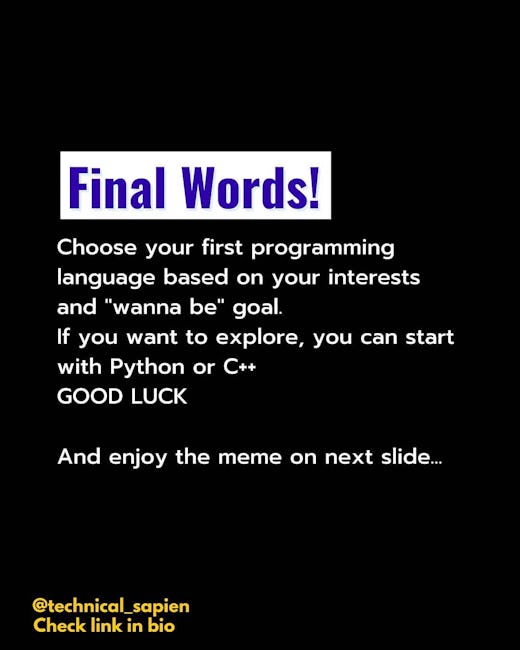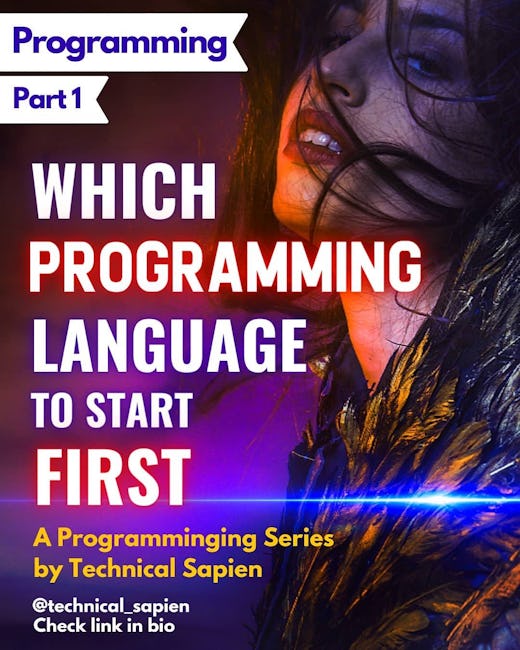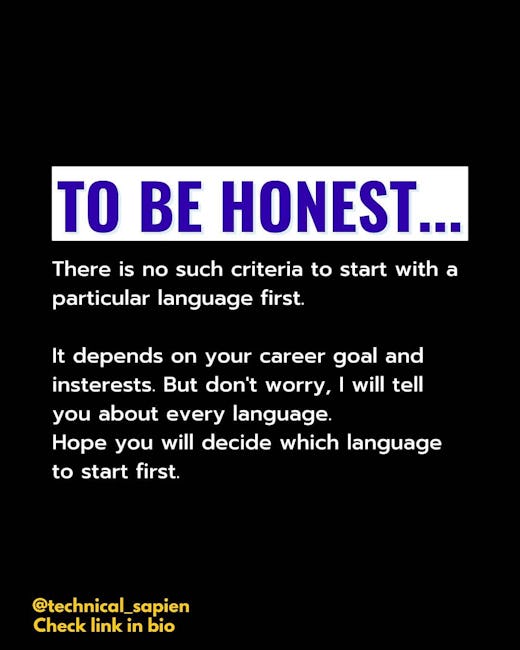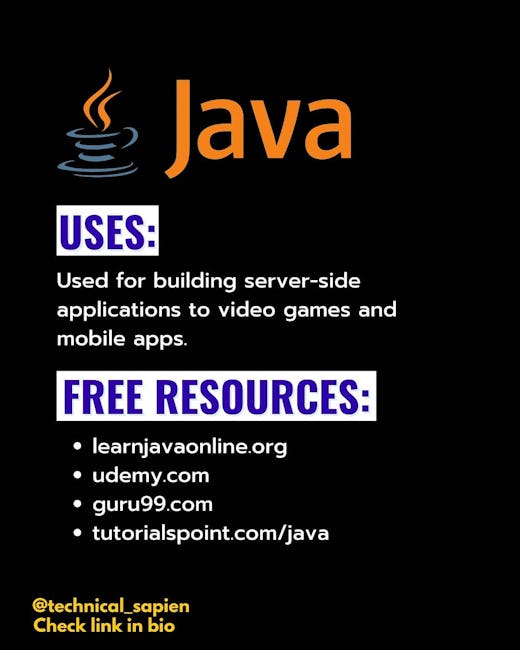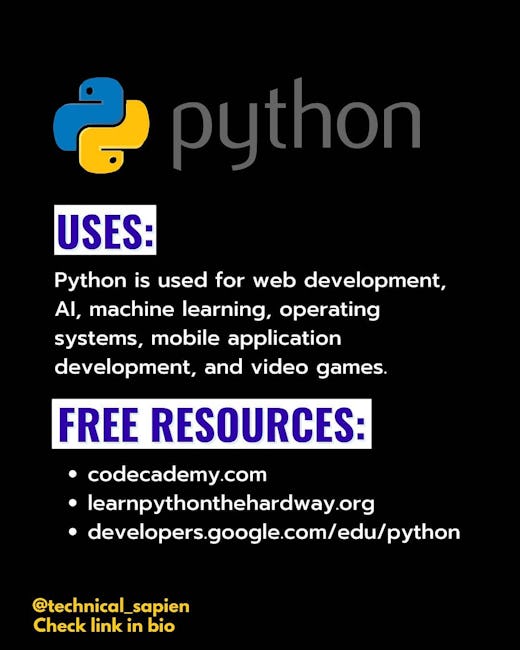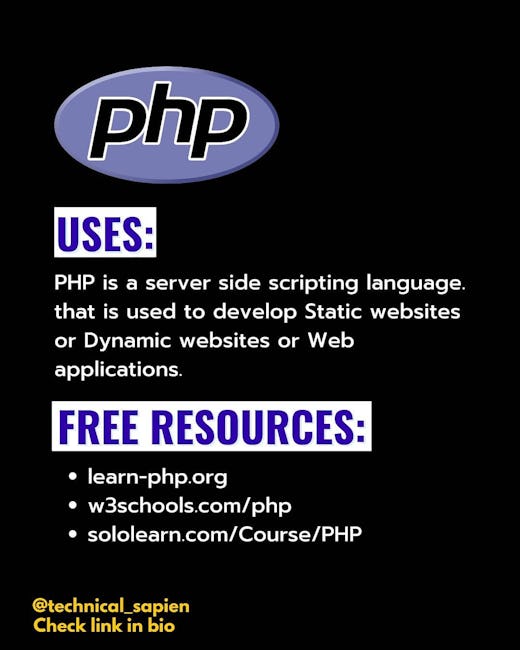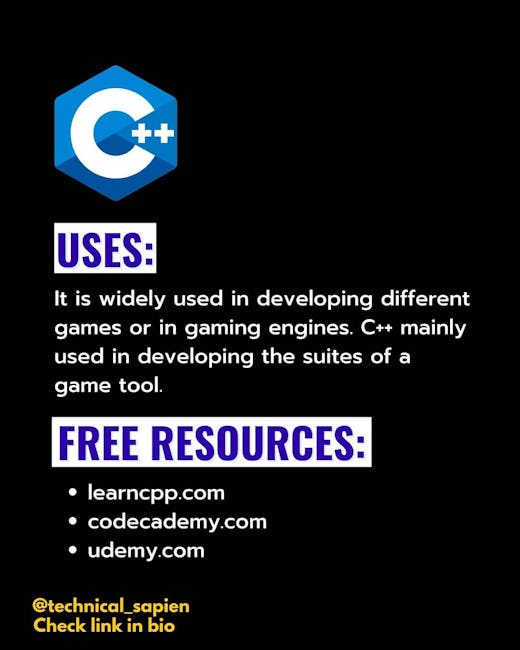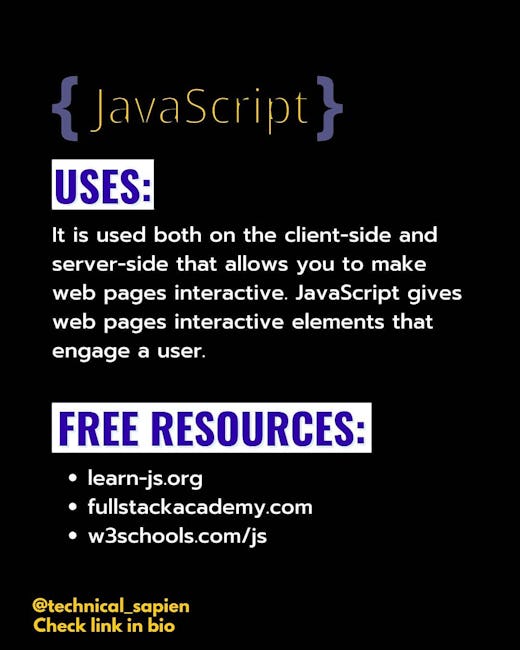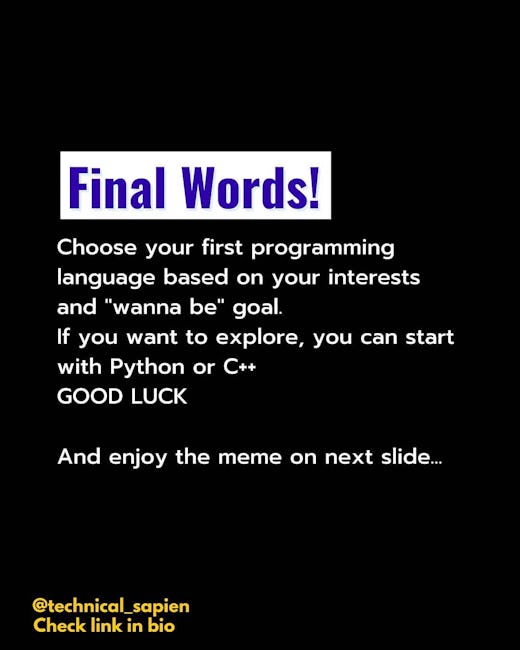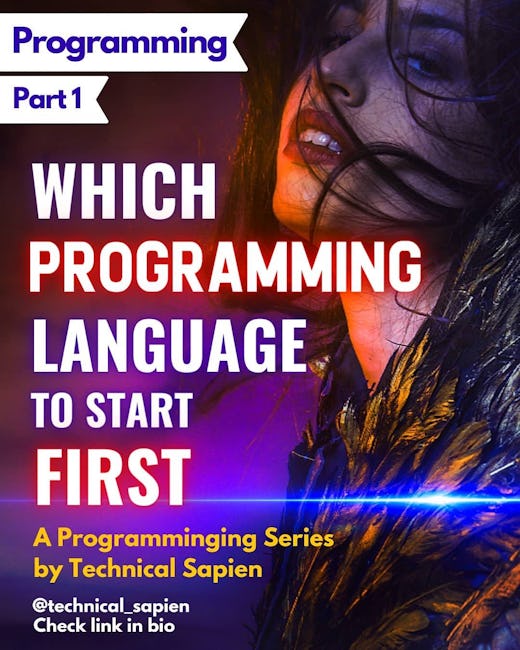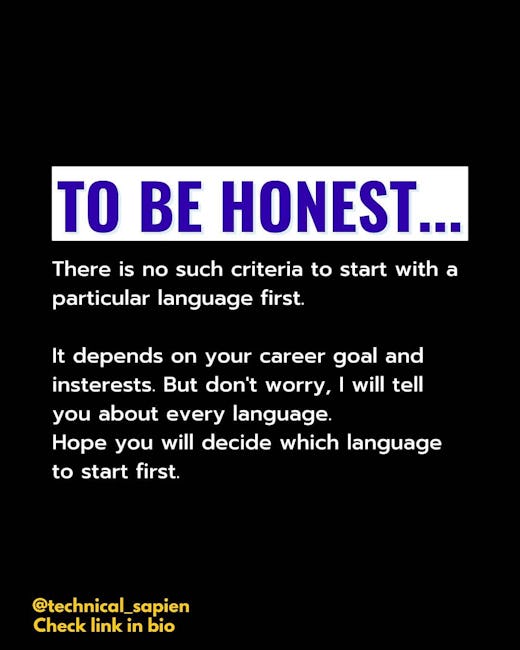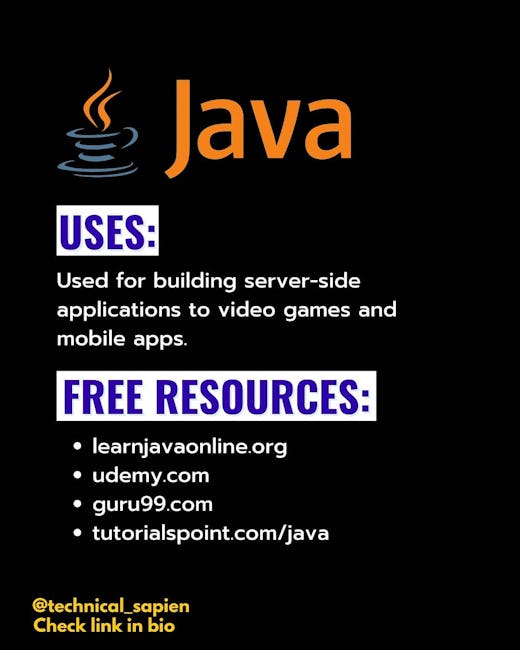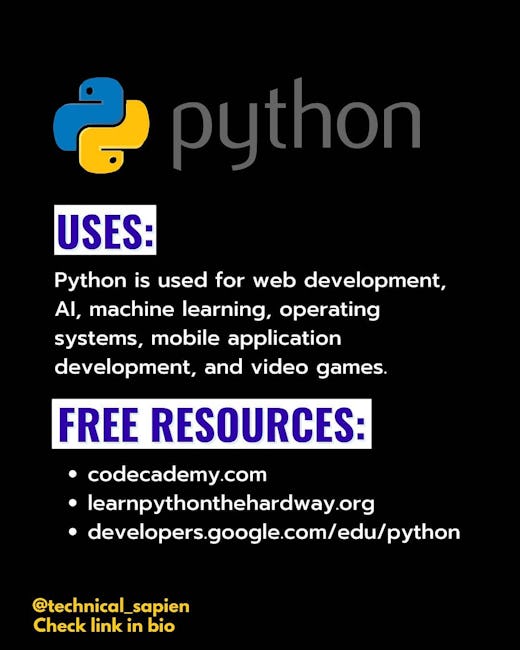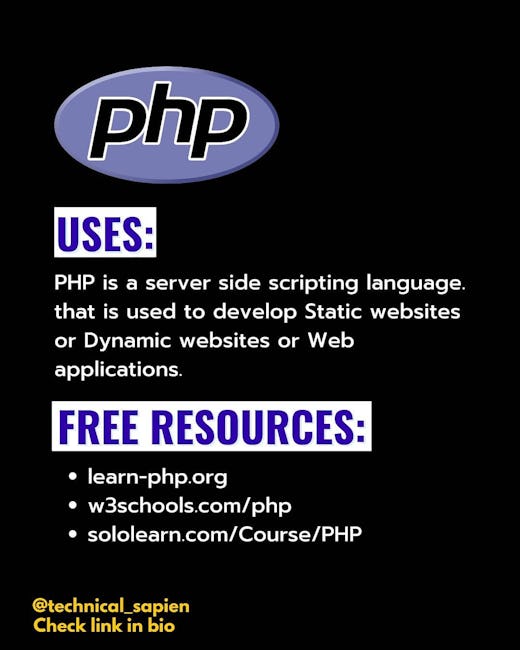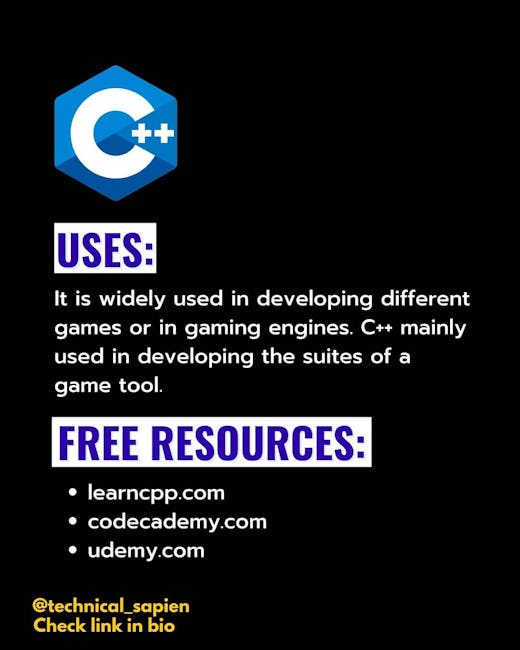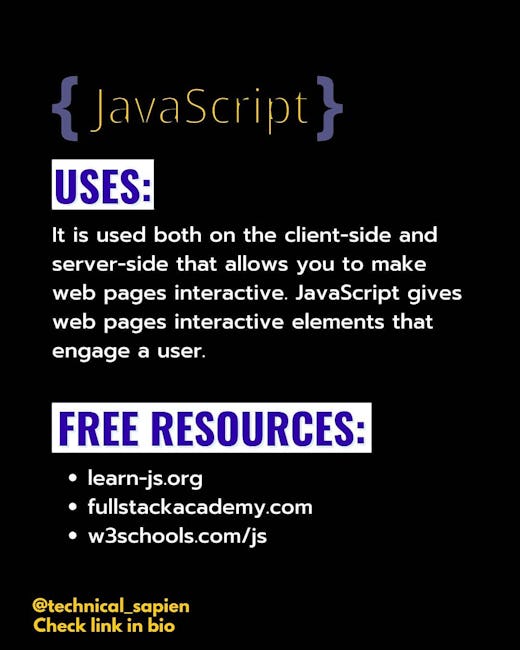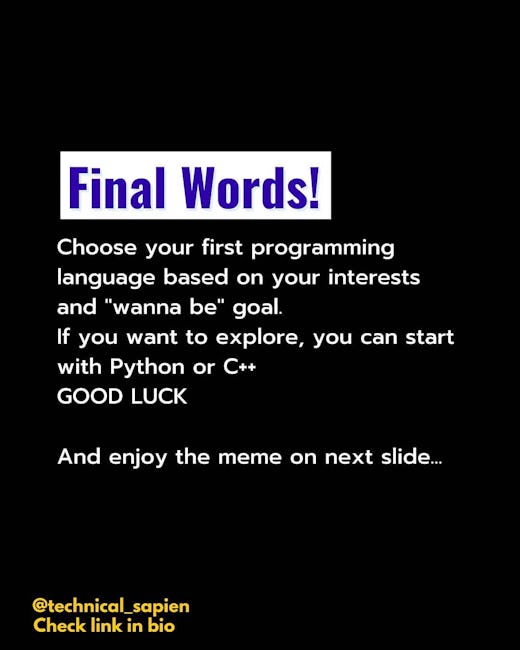 Which Programming Language To Start First
To be honest...
There is no such criteria to start with particular language first.
It depends on your career goal and interests. But don't worry, I will tell you about every language. Hope you will decide which language to start first.
1. JAVA
Uses: Used for building server-side applications to video games and mobile apps.
Free Resources:
learnjavaonline.org
udemy.com
guru99.com
tutorialspoint.com/java
2. PYTHON
Uses: Python is used for web development, AI, machine learning, operating systems, mobile application development, and video games.
Free Resources:
codeacademy.com
learnpythonthehardway.org
developers.google.com/edu/python
3. PHP
Uses: PHP is a server side scripting language that is used to develop Static websites or dynamic websites or Web applications.
Free Resources:
learn-php.org
w3school.com/php
sololearn.com/Course/PHP
4. C++
Uses: It is widely used in developing different games or in gaming engines. C++ mainly used in developing the suites of a game tool.
Free Resources:
learncpp.com
codecademy.com
udemy.com
5. JAVASCRIPT
Uses: It is used both on the client-side and server-side that allows you to make web pages interactive. JavaScript gives web pages interactive elements that engage a user.
Free Resources:
learn-js.org
fullstackacademy.com
w3school.com/js
Final Words!
Choose your first programming language based on your interests and "wanna be" goal. If you want to explore, you can start with Python or C++.
Good Luck!
More booklets by Technical Sapien
More IT & Software booklets
Your recently viewed booklets
See all booklets