Booklet
Which paragraph composition is correct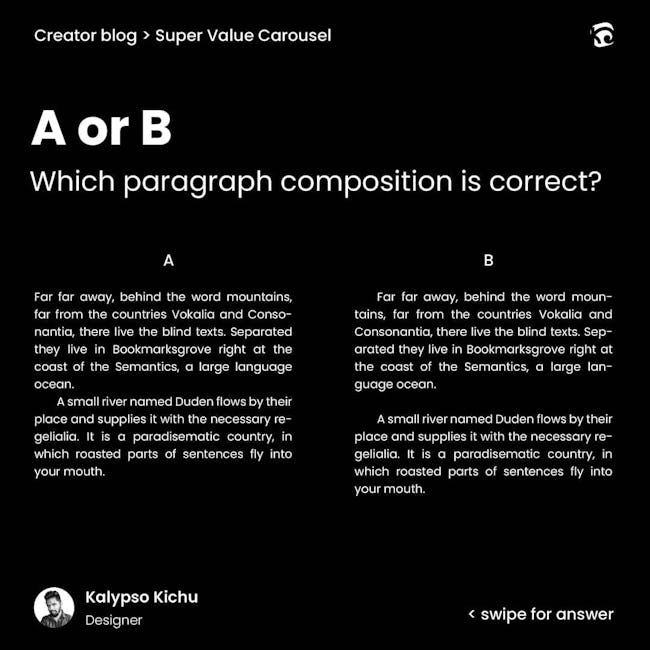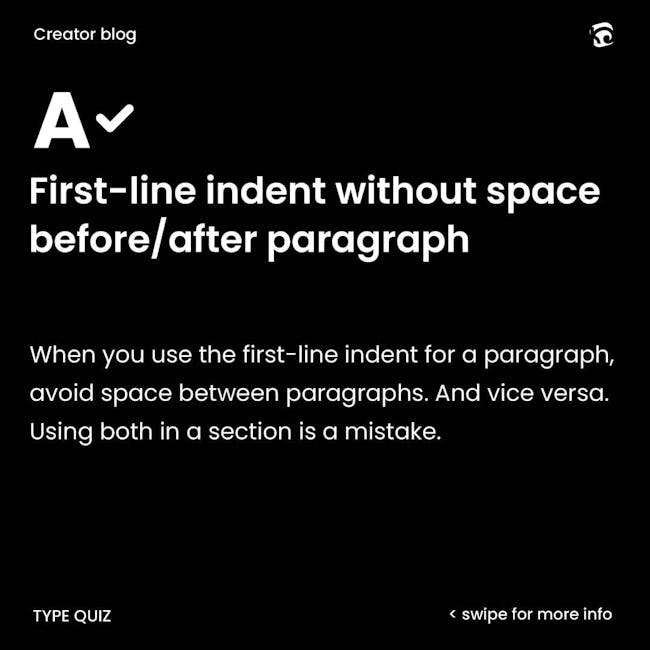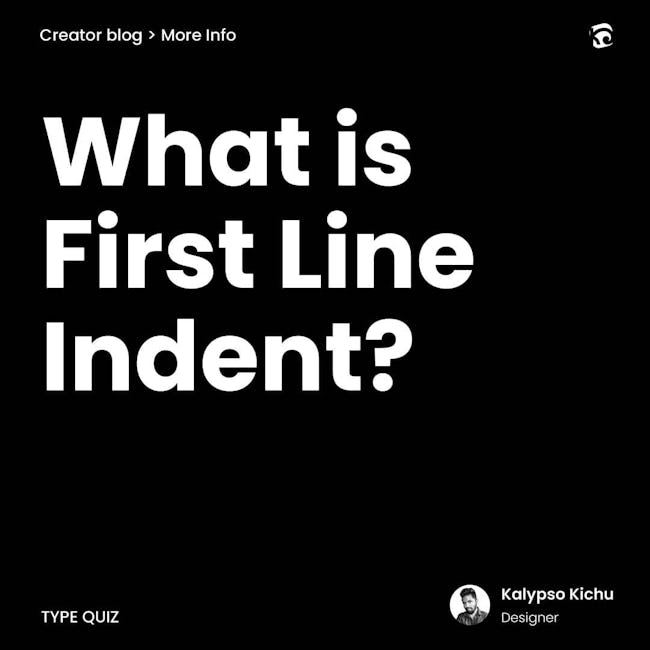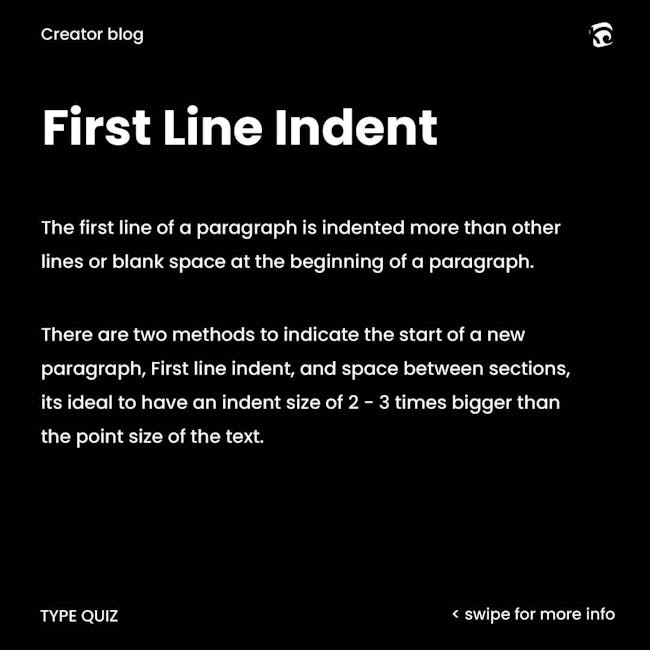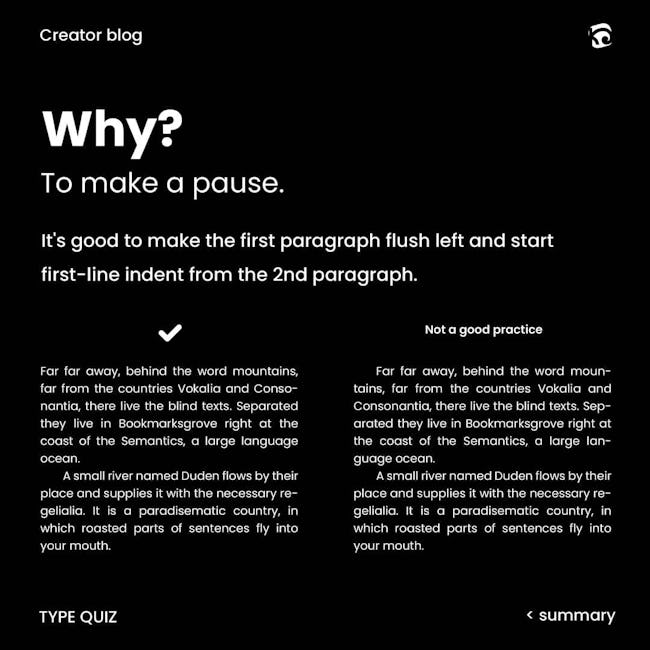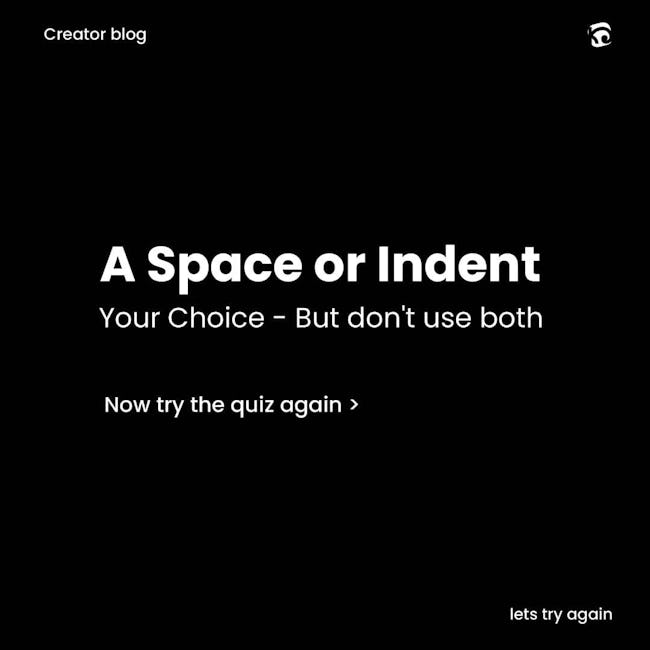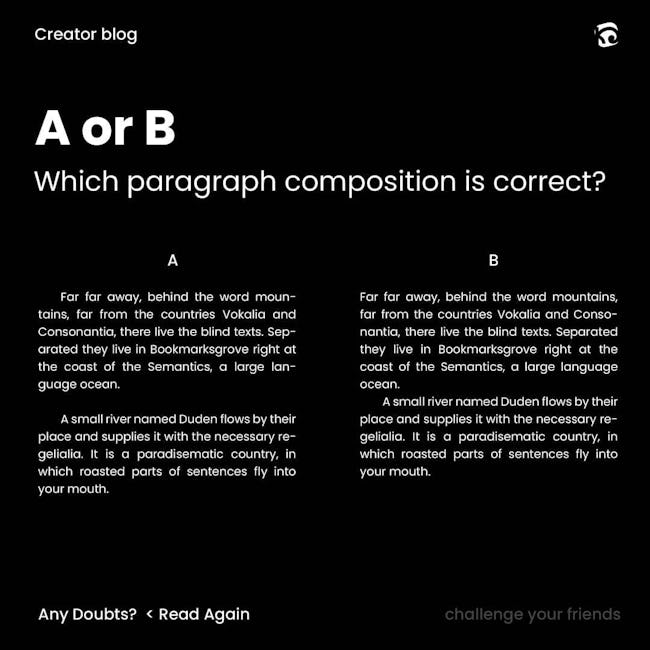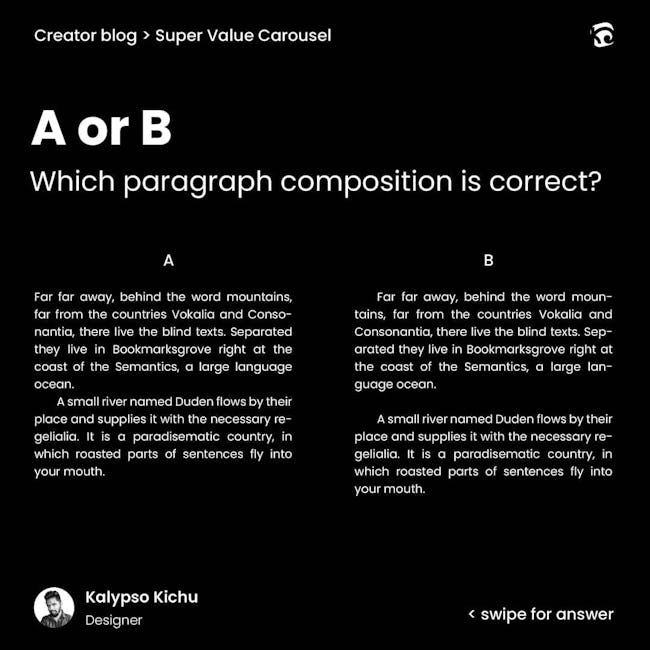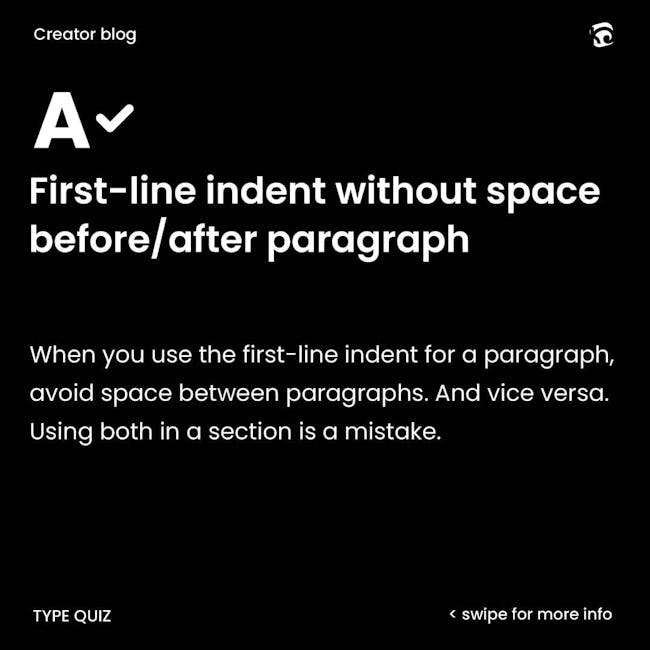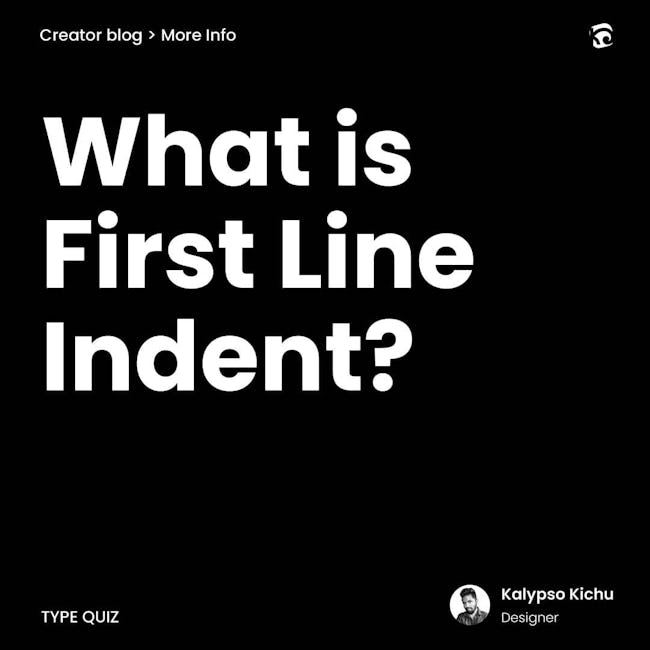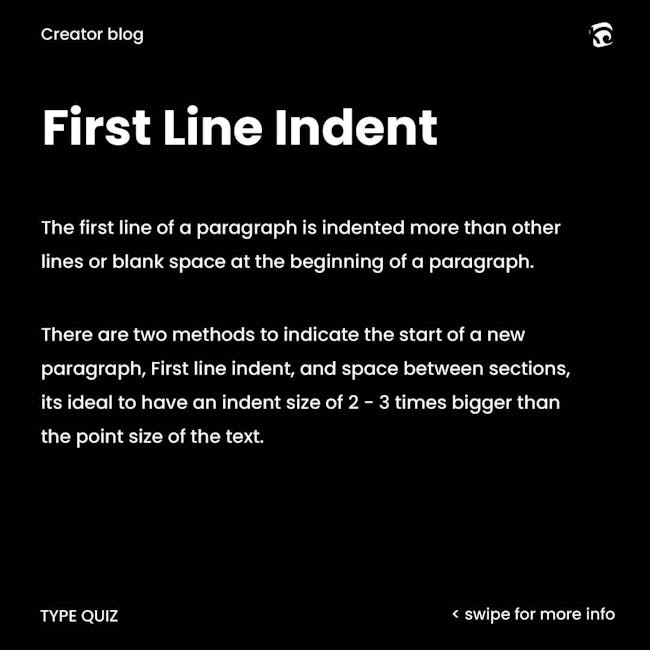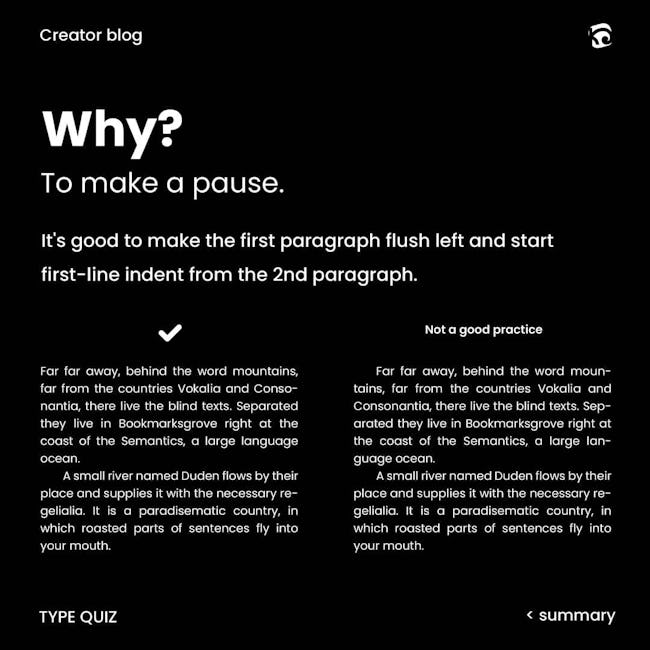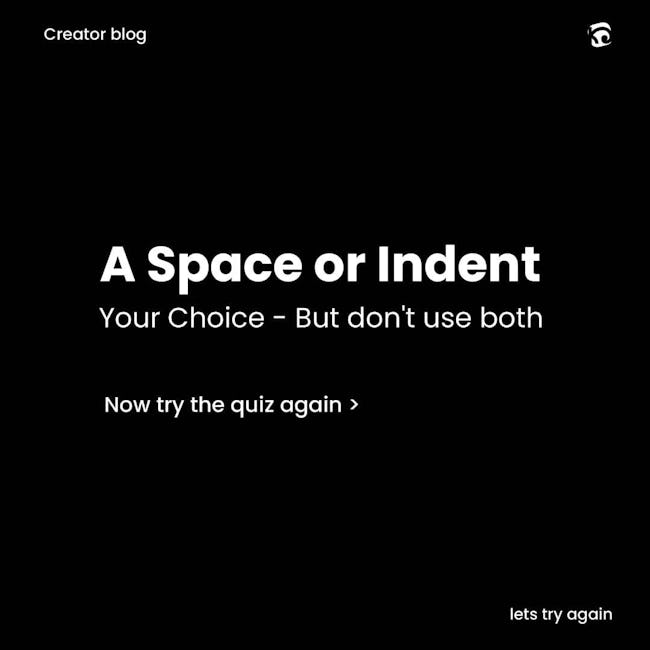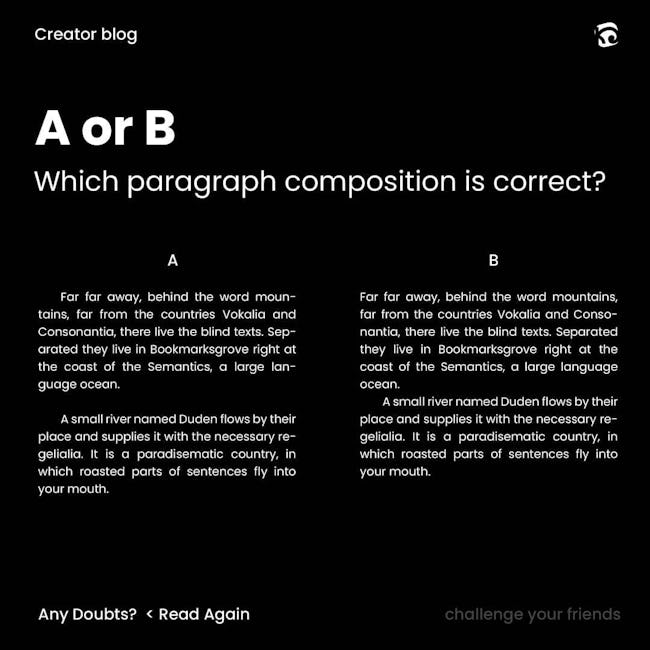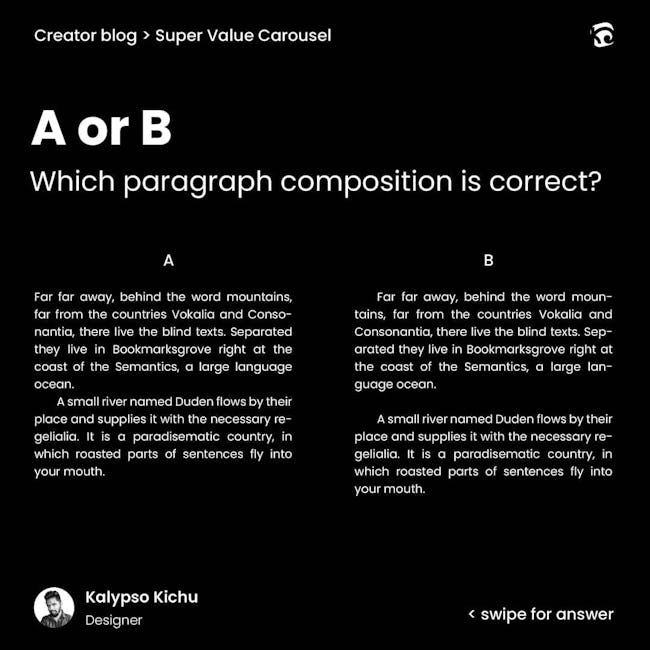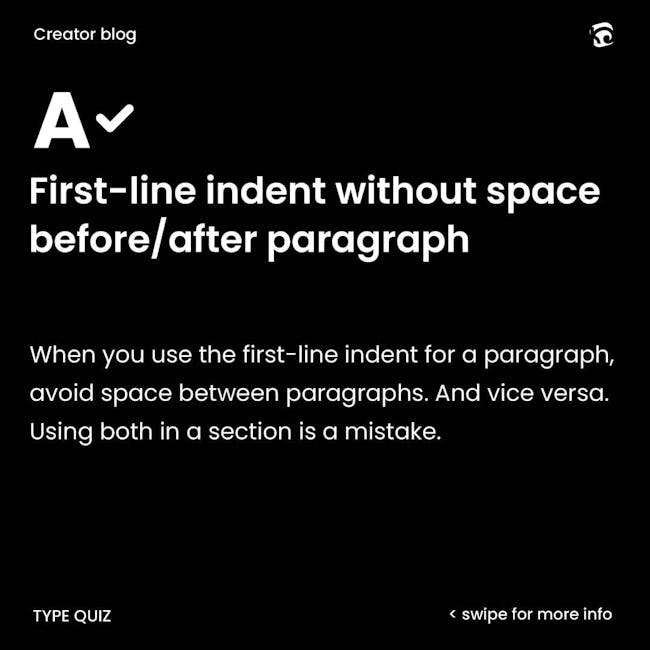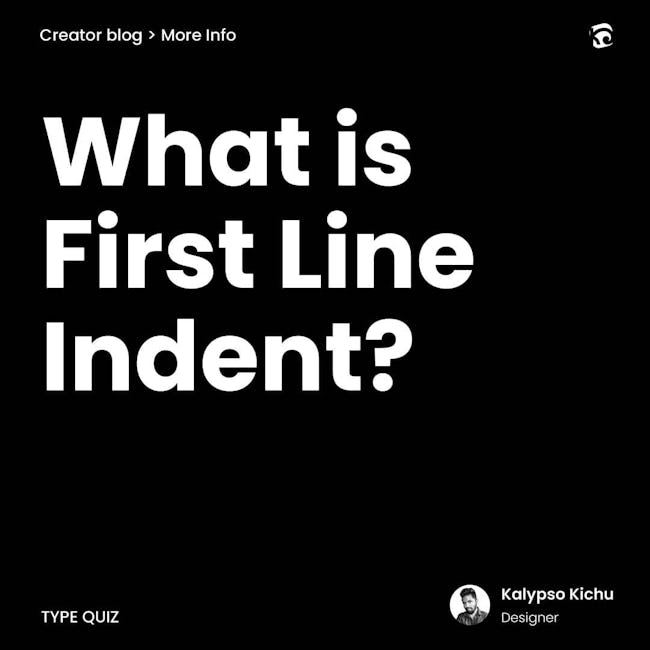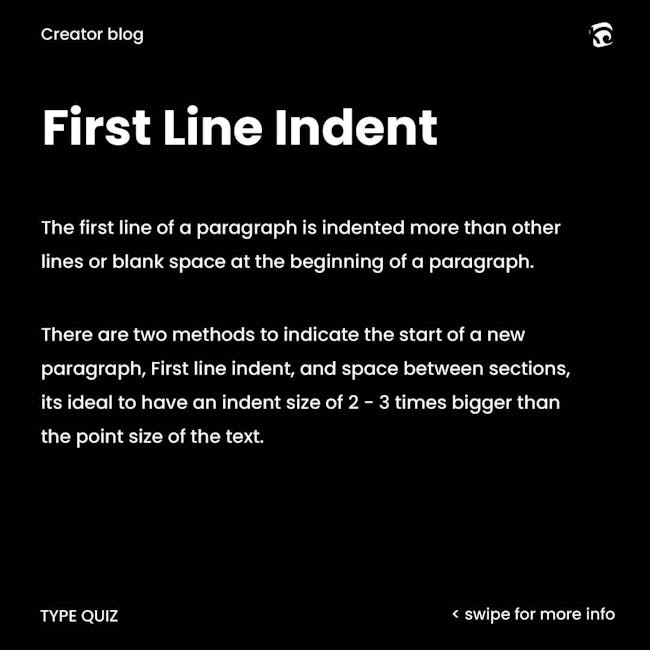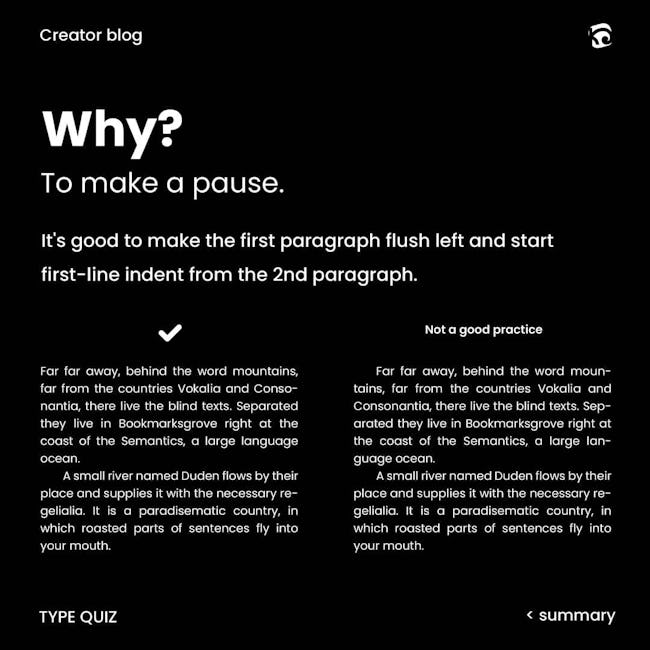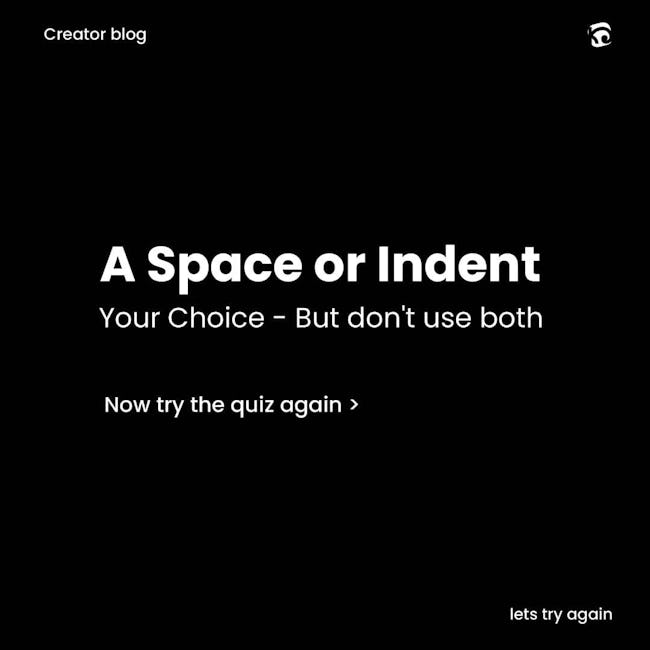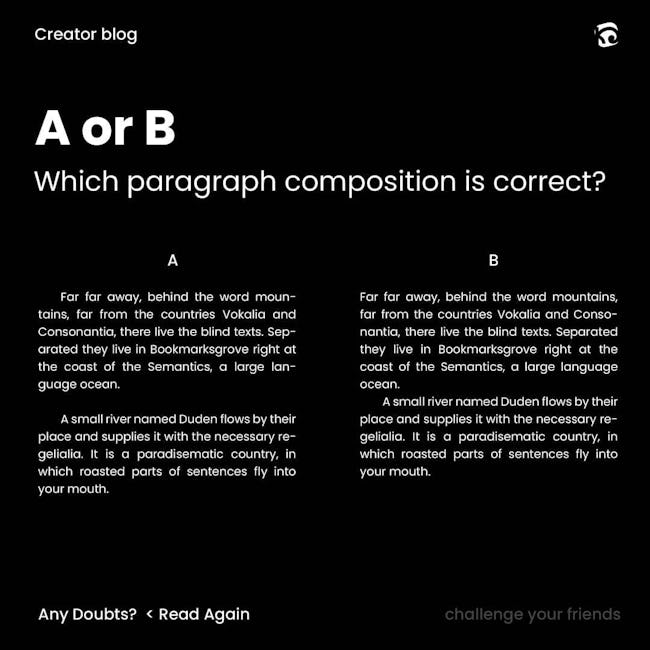 Which paragraph composition is correct?
First-line indent without space before/after paragraph
When you use the first-line indent for a paragraph, avoid space between paragraphs. And vice versa. Using both in a section is a mistake.
What is First Line Indent?
First Line Indent
The first line of a paragraph is indented more than other lines or blank space at the beginning of a paragraph.
There are two methods to indicate the start of a new paragraph, First line indent, and space between sections, its ideal to have an indent size of 2 3 times bigger than the point size of the text.
Why?
To make a pause.
It's good to make the first paragraph flush left and start first-line indent from the 2nd paragraph.
A Space or Indent
Your Choice - But don't use both
A or B
Which paragraph composition is correct?
More booklets by kalypso
More Design booklets
Your recently viewed booklets
See all booklets