Booklet
When Should I Increase My Rates?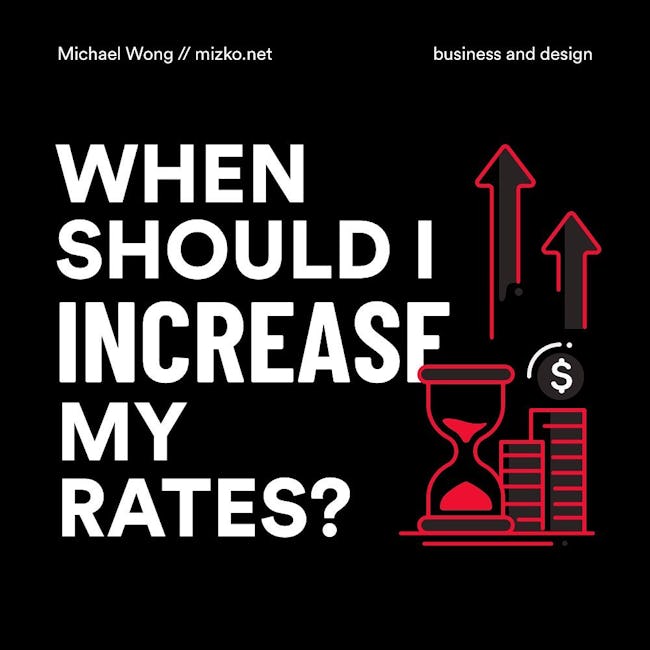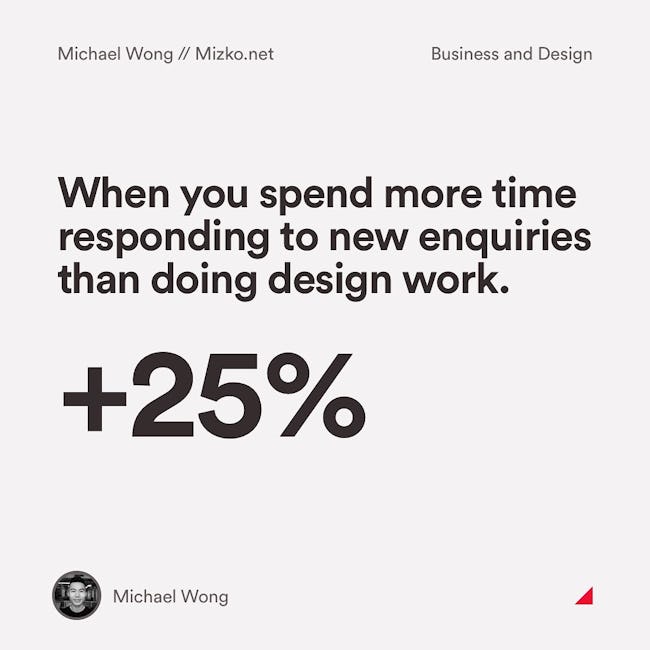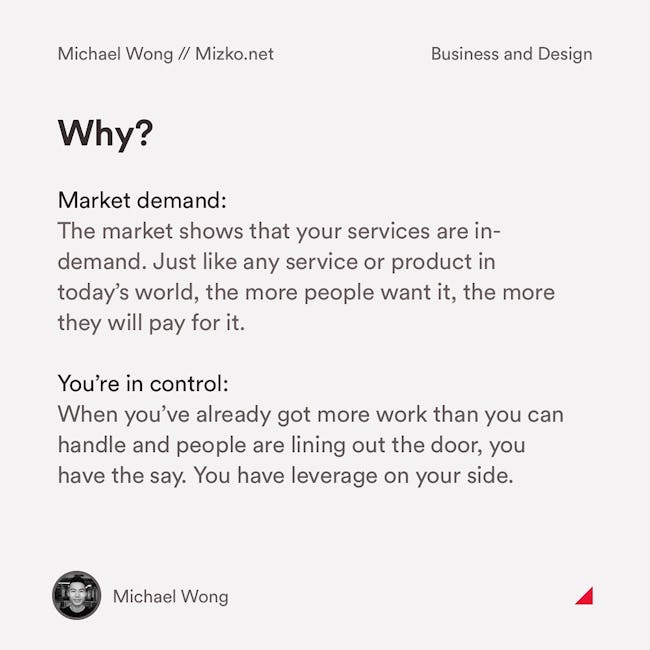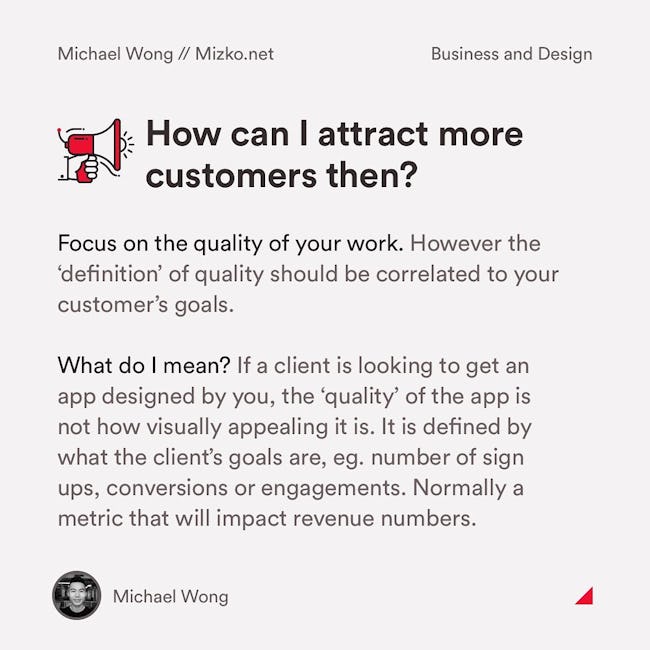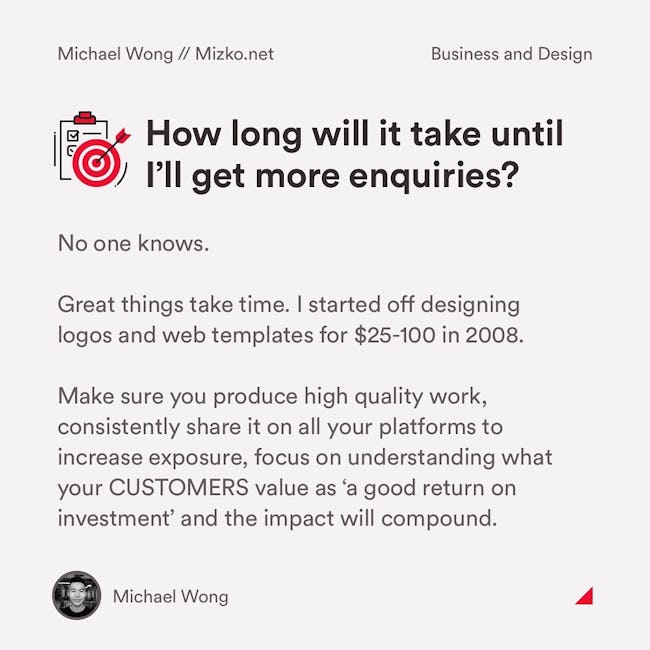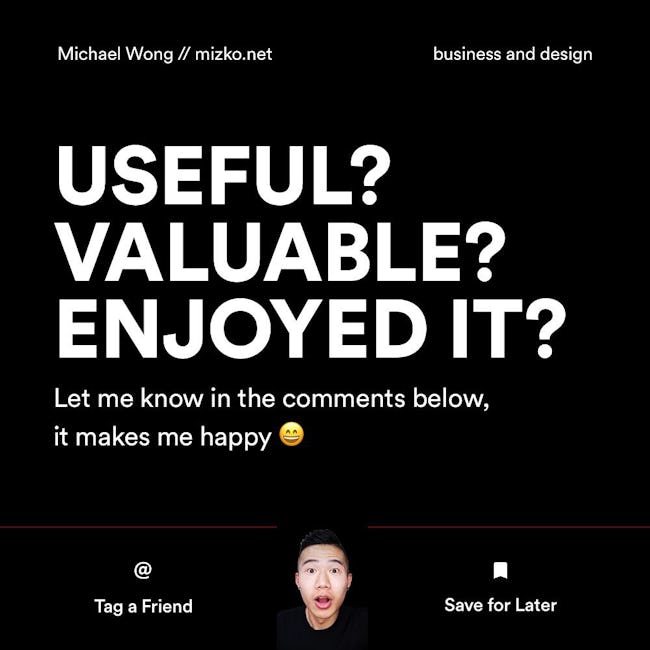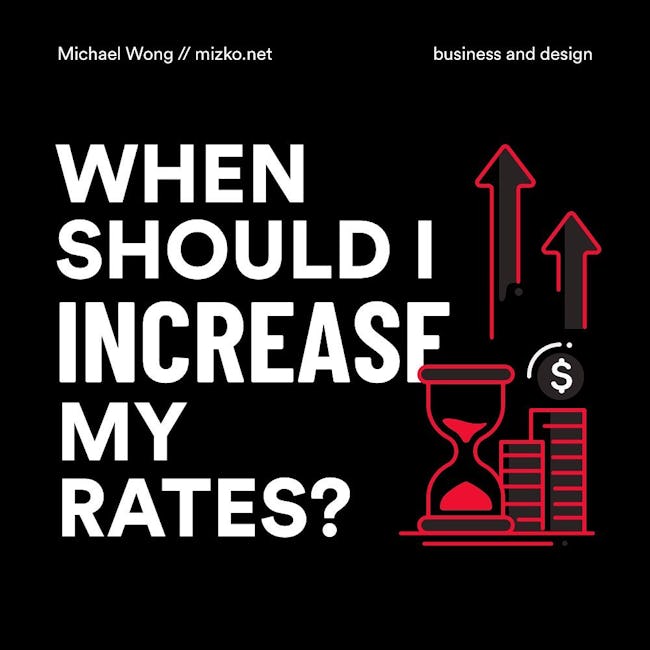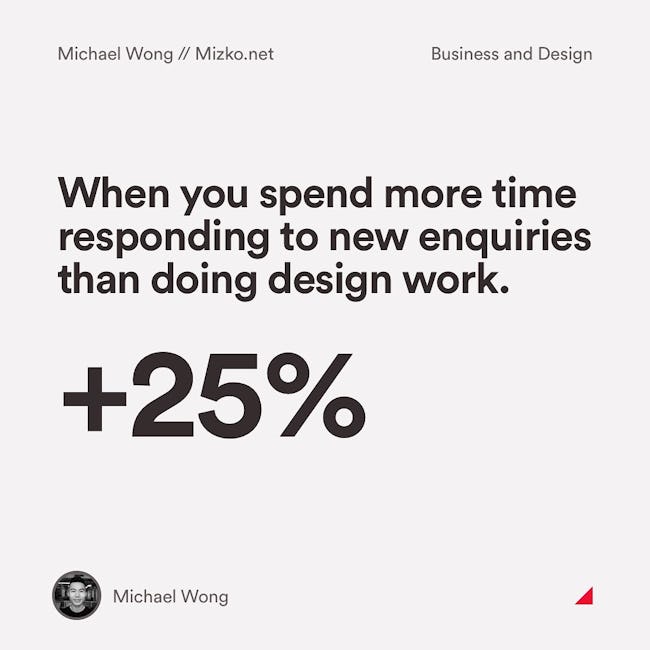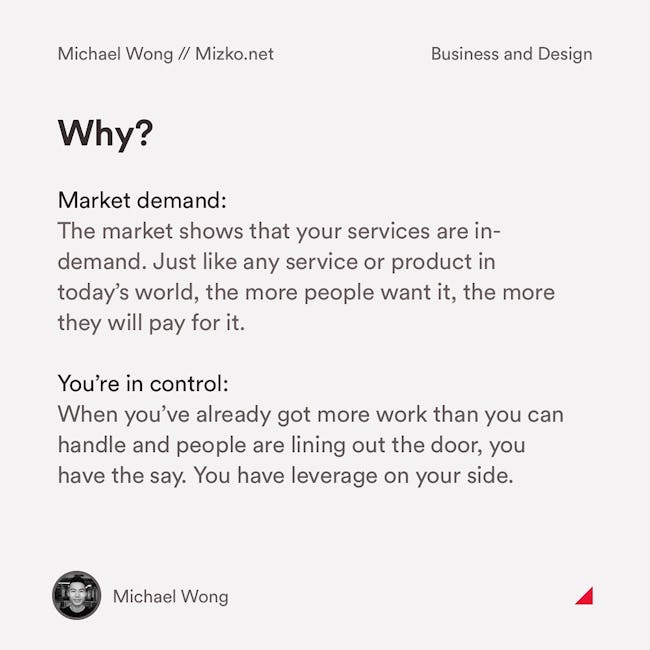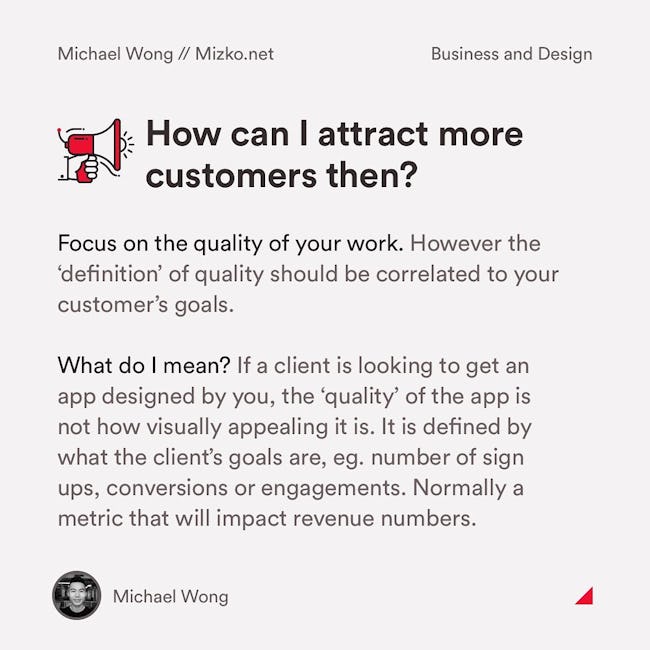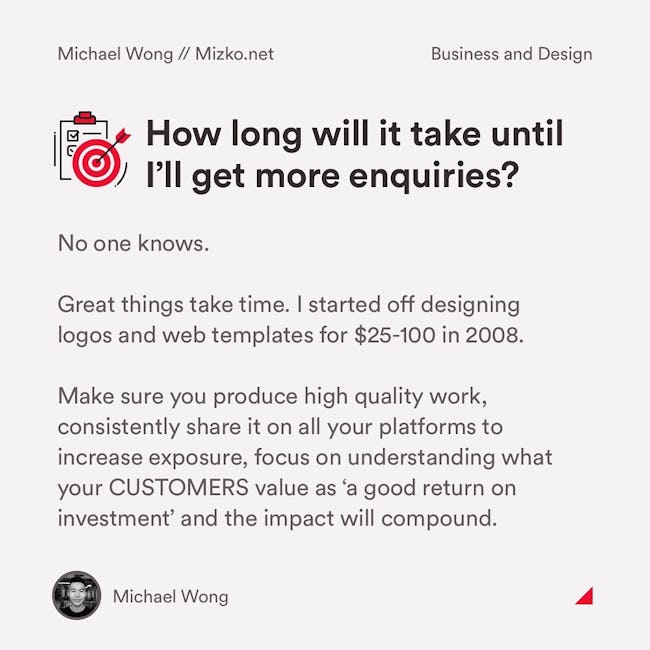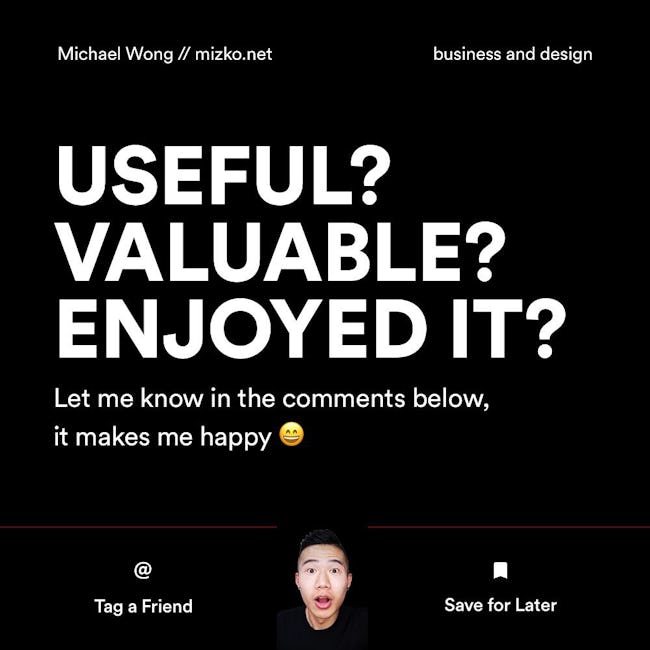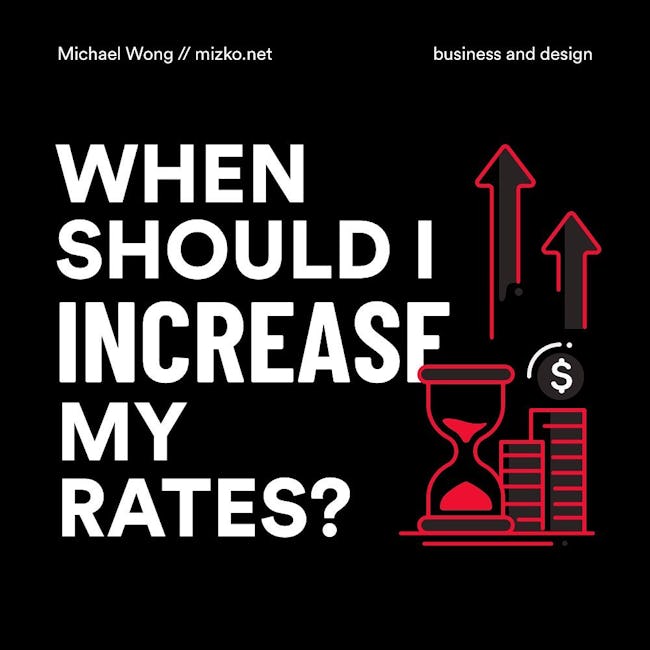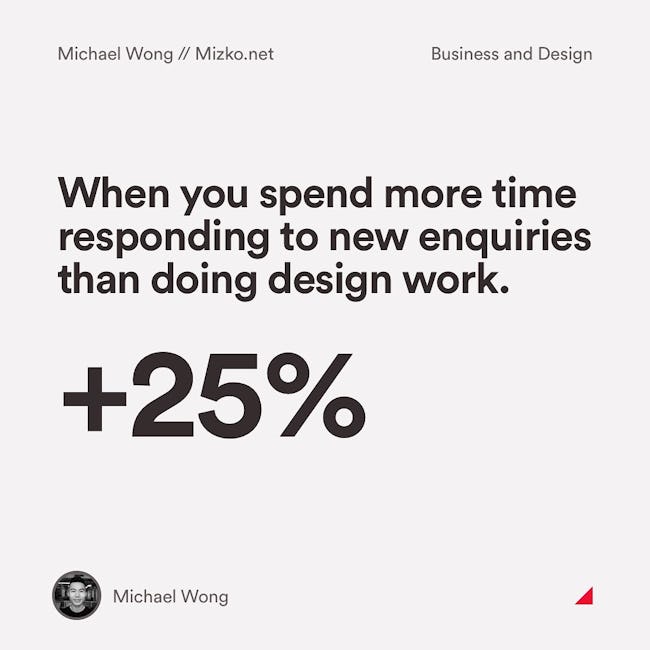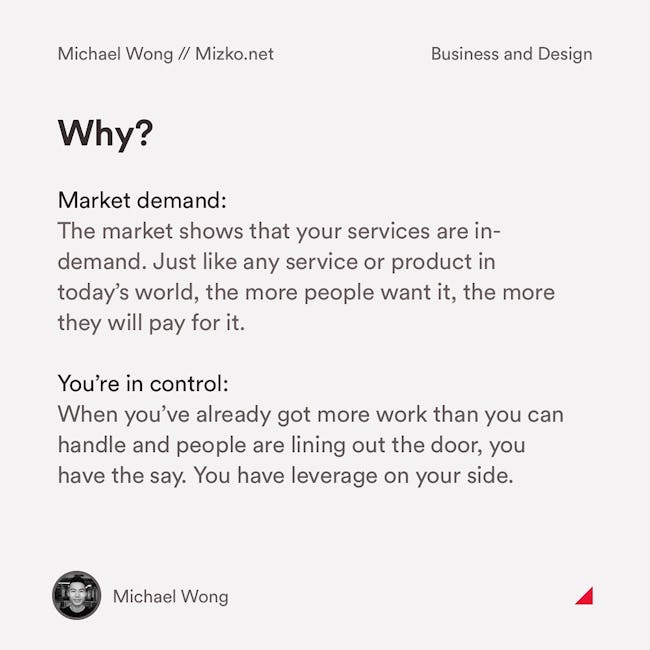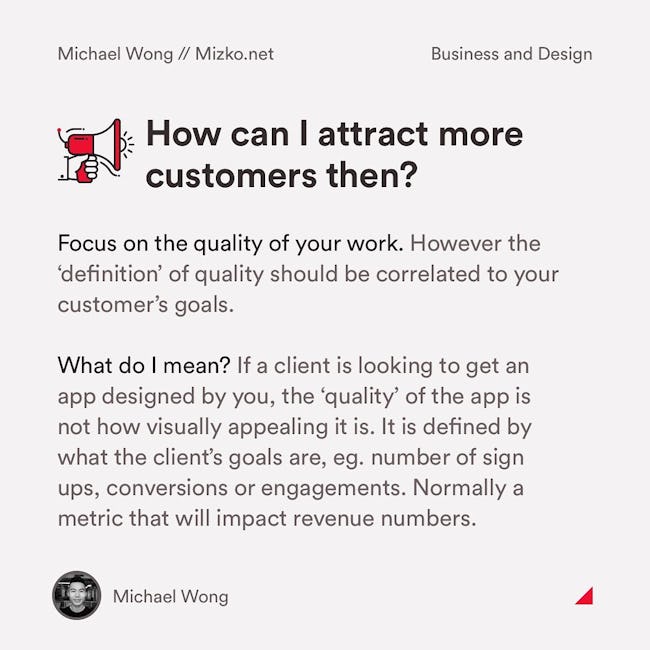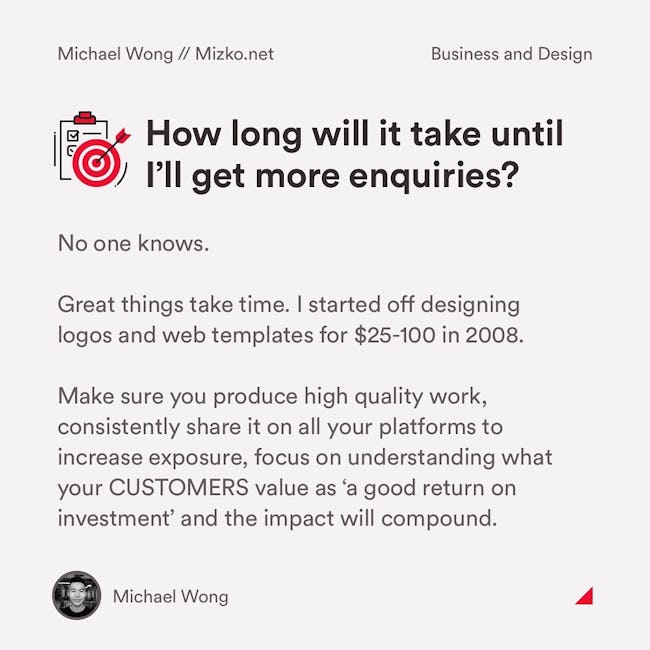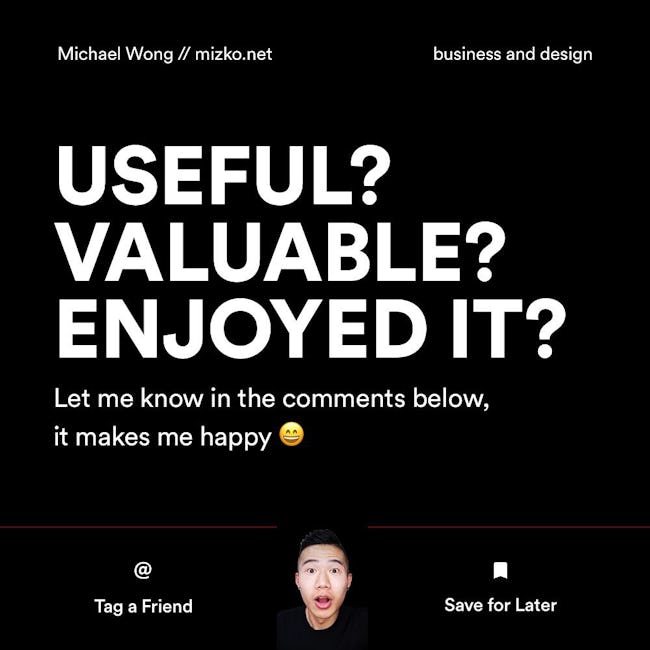 WHEN SHOULD I INCREASE MY RATES?
When you spend more time responding to new enquiries than doing design work. +25%
Why?
Market demand: The market shows that your services are in- demand. Just like any service or product in today's world, the more people want it, the more they will pay for it.
You're in control: When you've already got more work than you can handle and people are lining out the door, you have the say. You have leverage on your side.
How can I attract more customers then?
Focus on the quality of your work. However the 'definition' of quality should be correlated to your customer's goals.
What do I mean? If a client is looking to get an app designed by you, the 'quality' of the app is not how visually appealing it is. It is defined by what the client's goals are, eg. number of sign ups, conversions or engagements. Normally a metric that will impact revenue numbers.
How long will it take until I'll get more enquiries?
No one knows. Great things take time. I started off designing logos and web templates for $25-100 in 2008.
Make sure you produce high quality work, consistently share it on all your platforms to increase exposure, focus on understanding what your CUSTOMERS value as 'a good return on investment' and the impact will compound.
More booklets by Michael Wong
More Design booklets
Your recently viewed booklets
See all booklets