Booklet
When Everything is Bold Nothing is Bold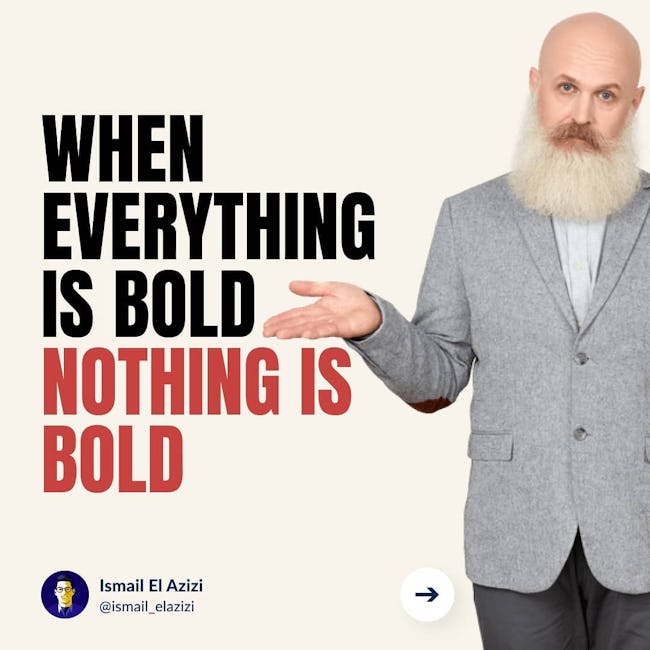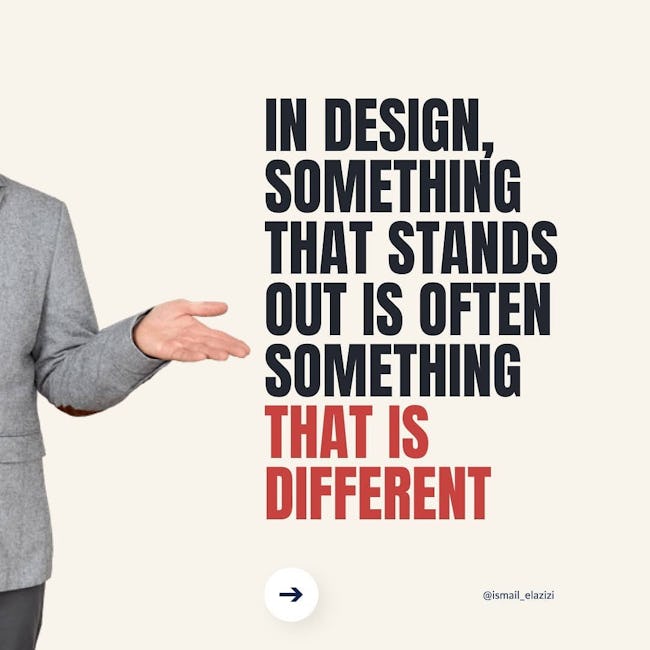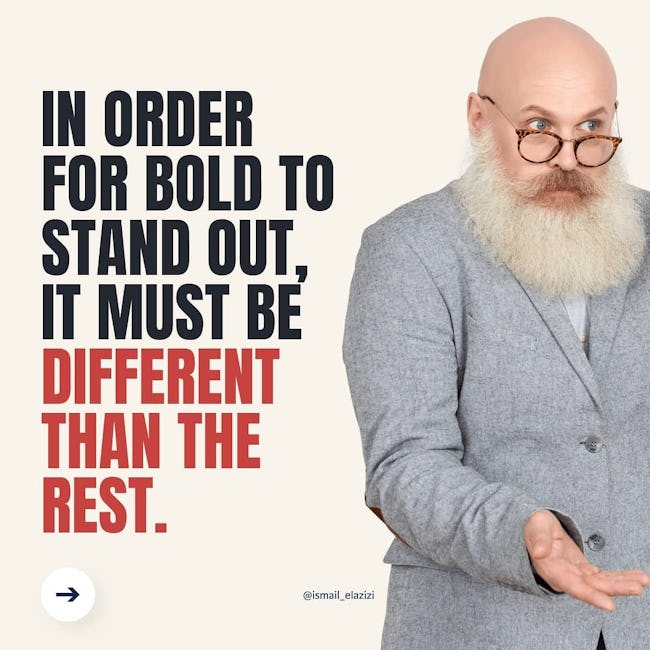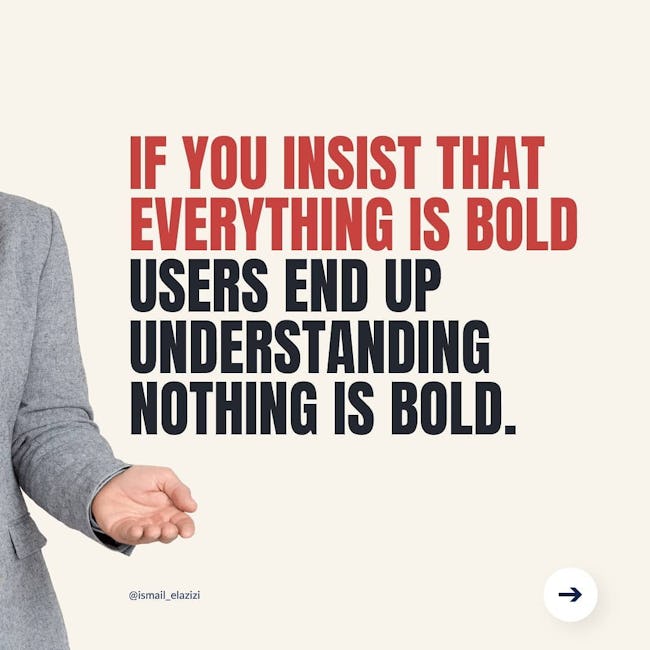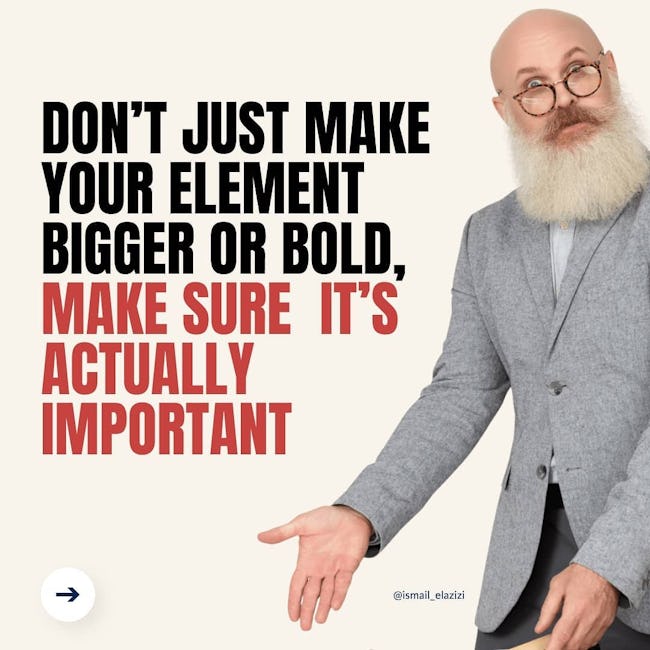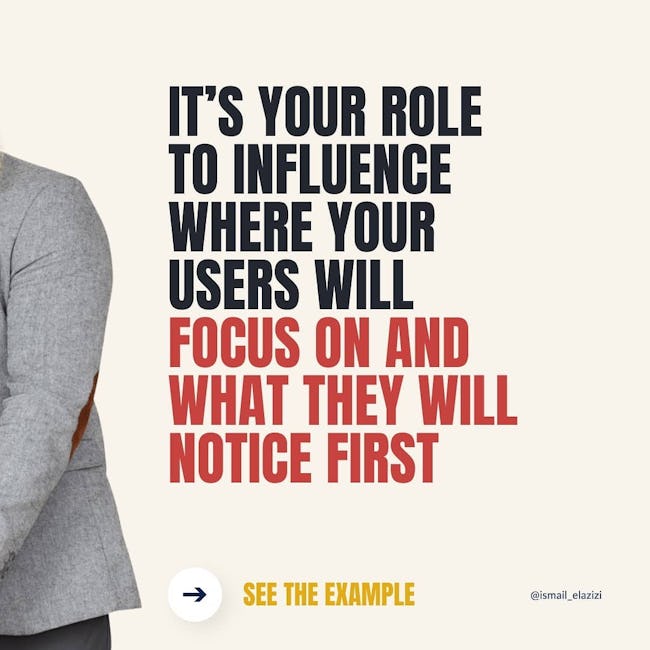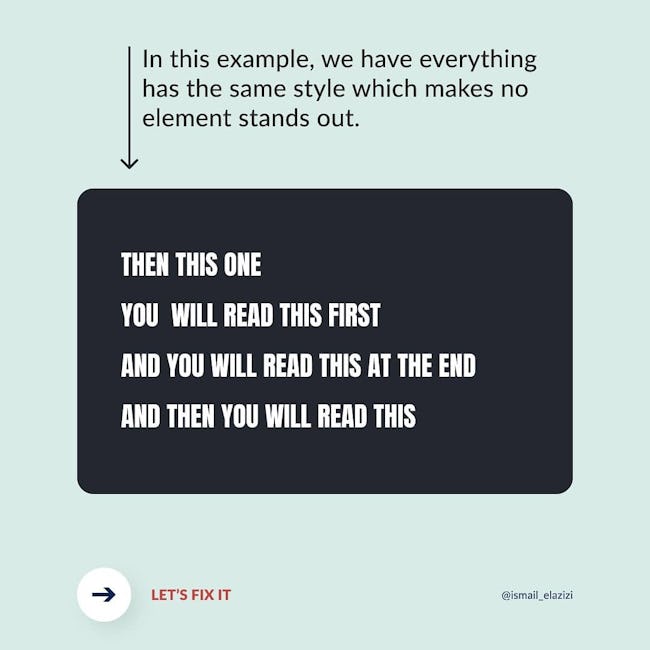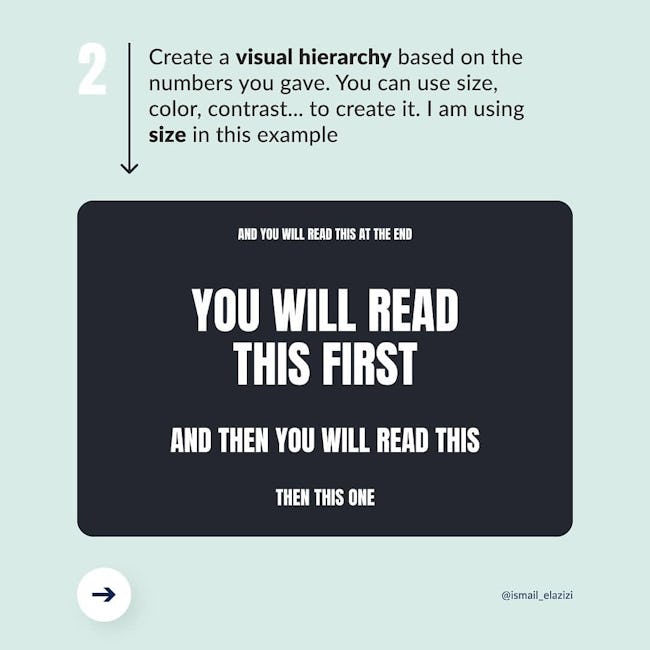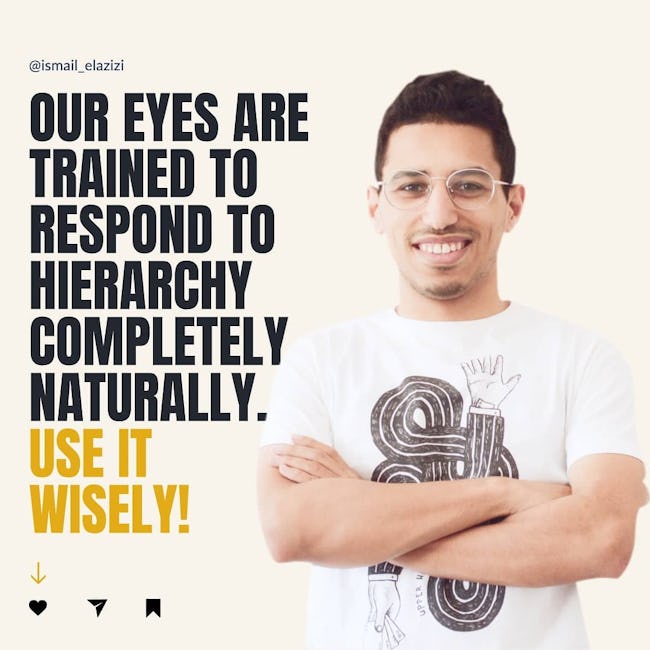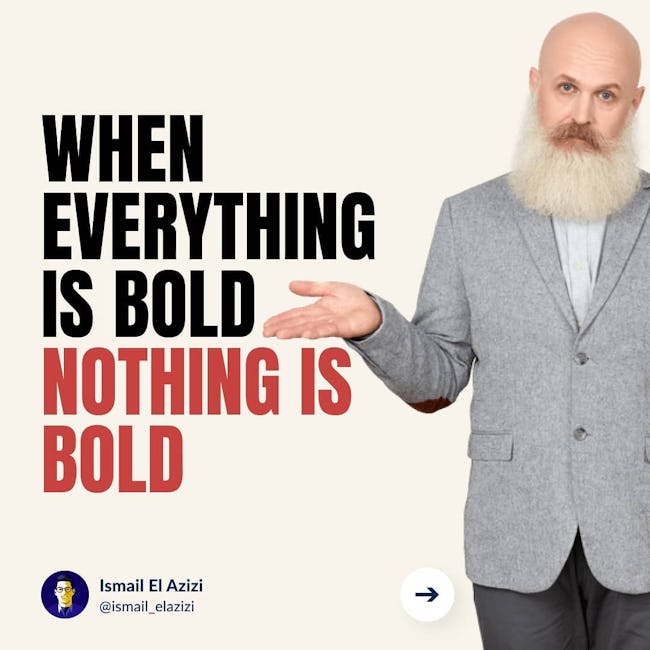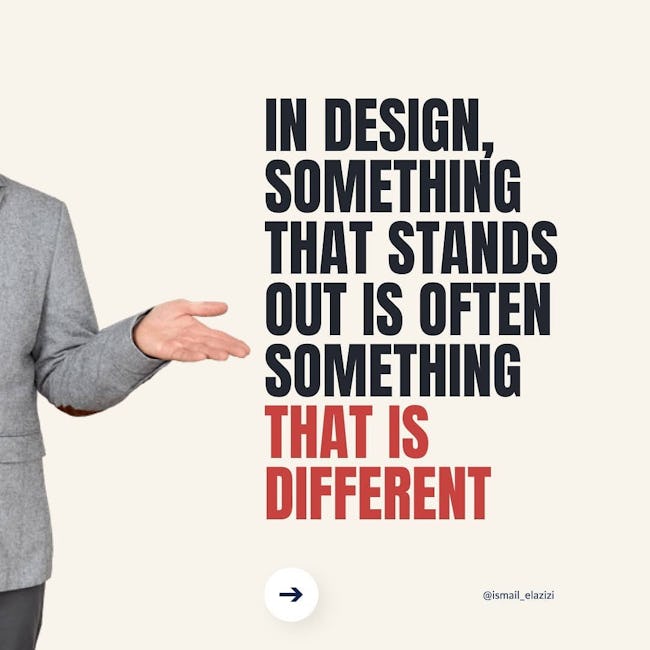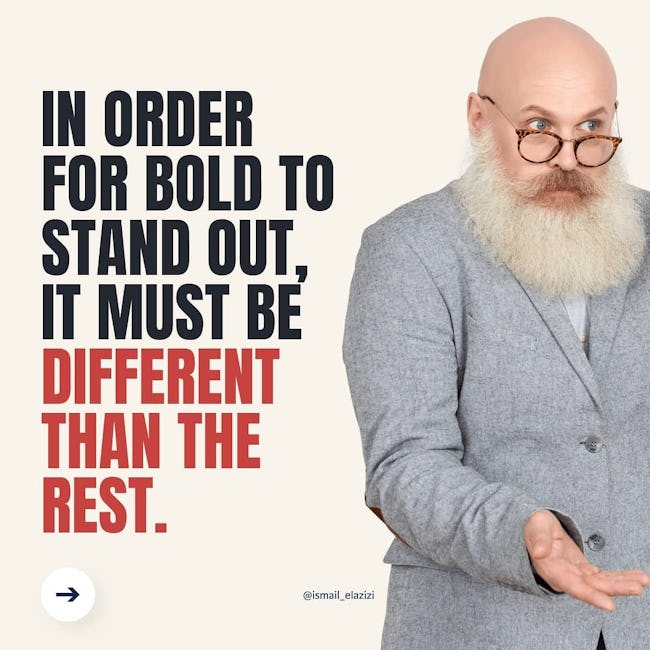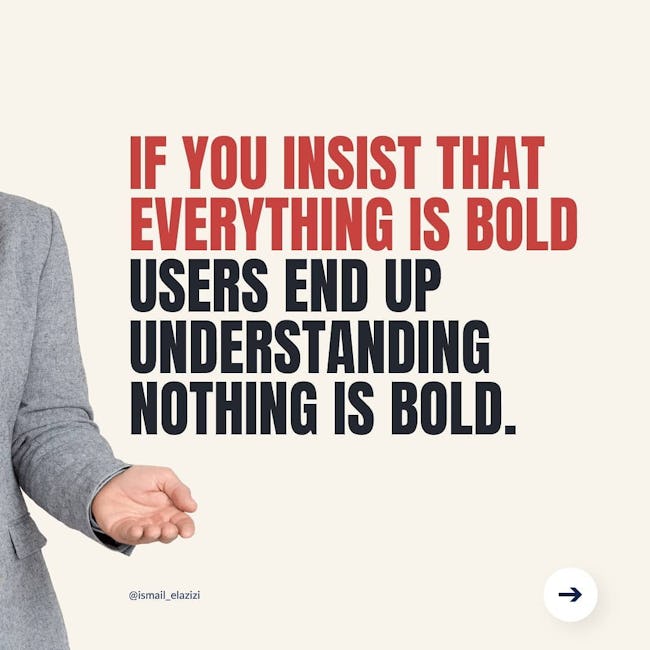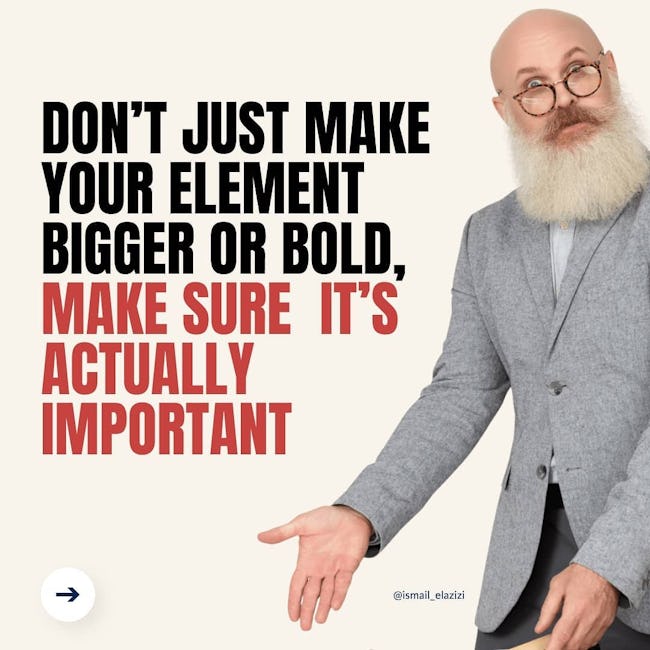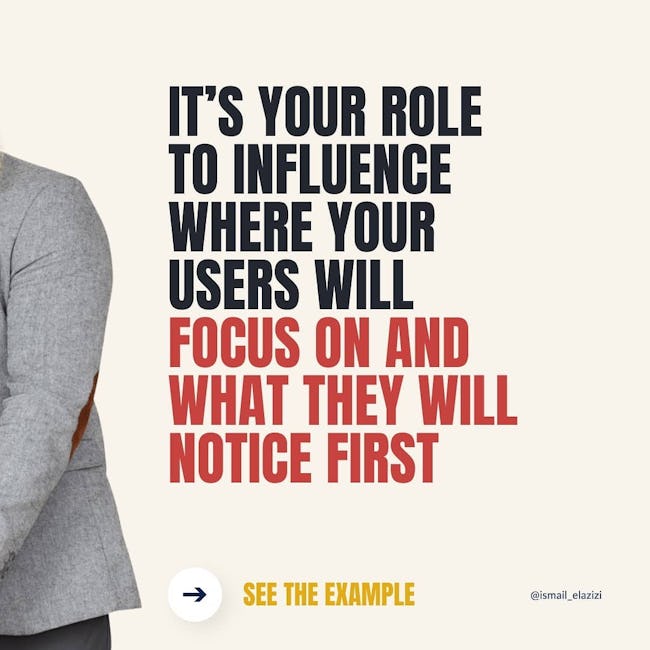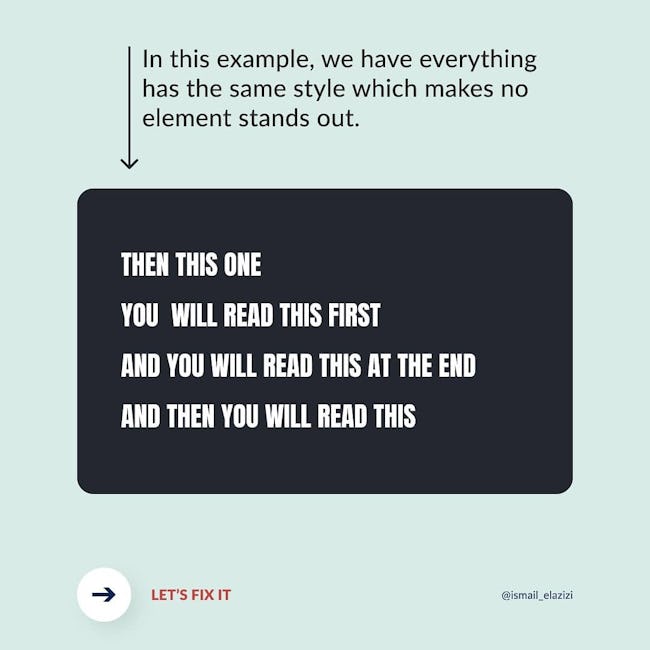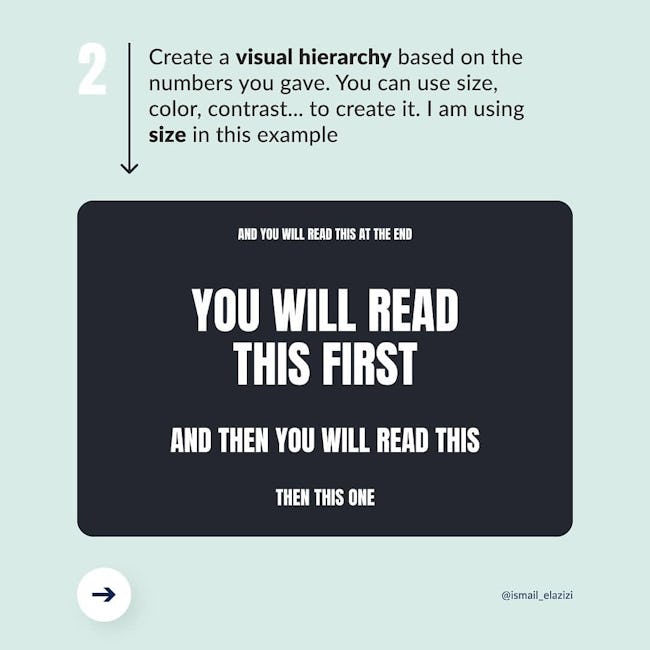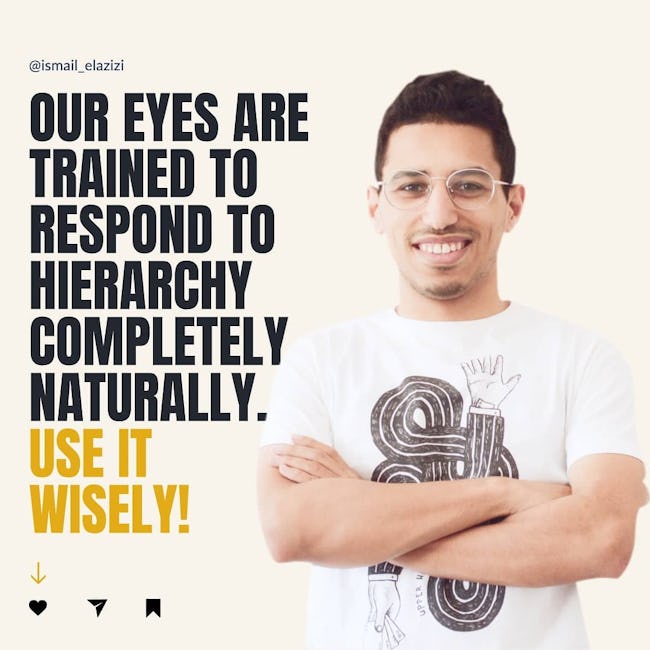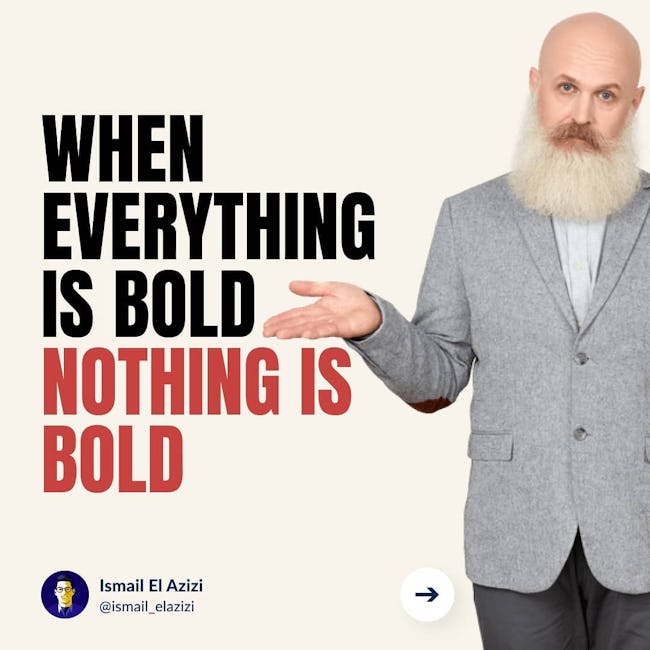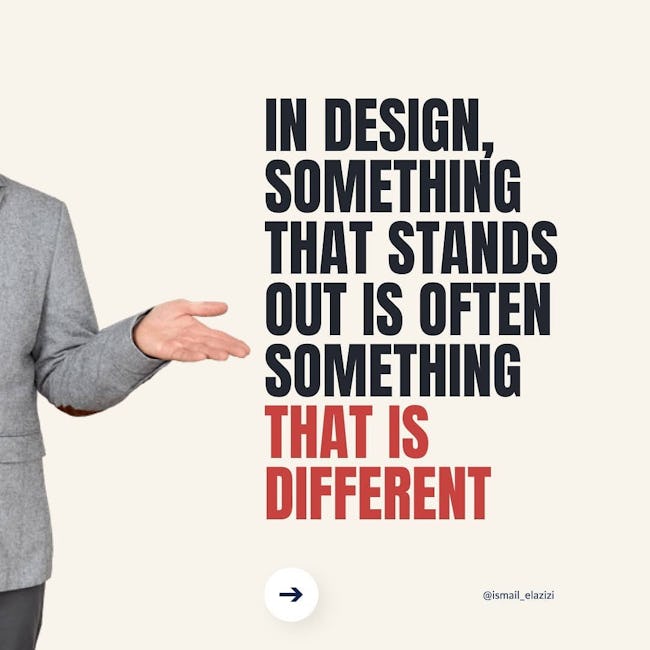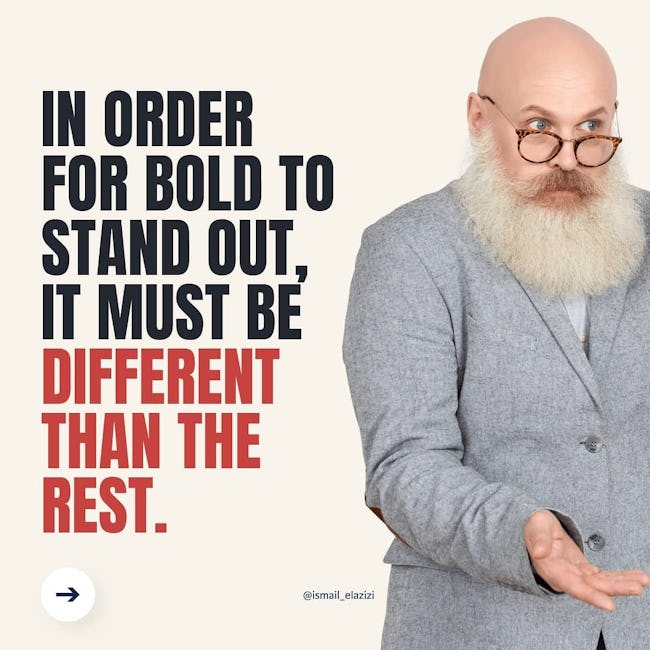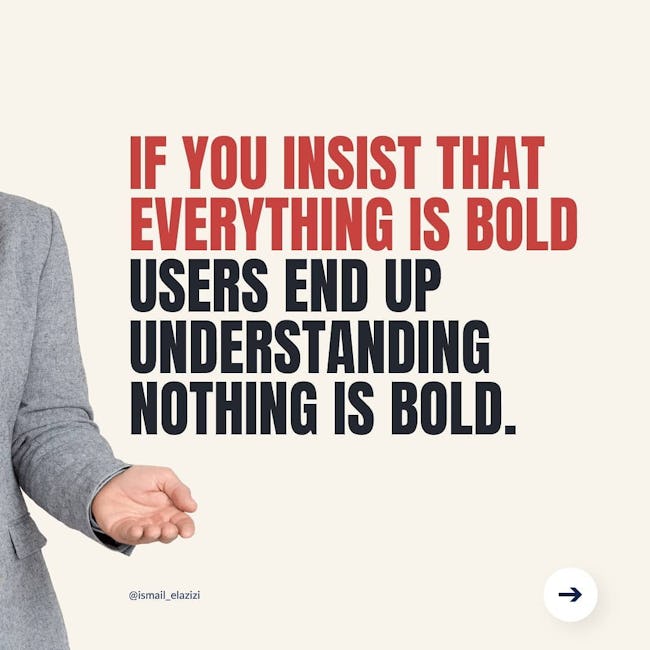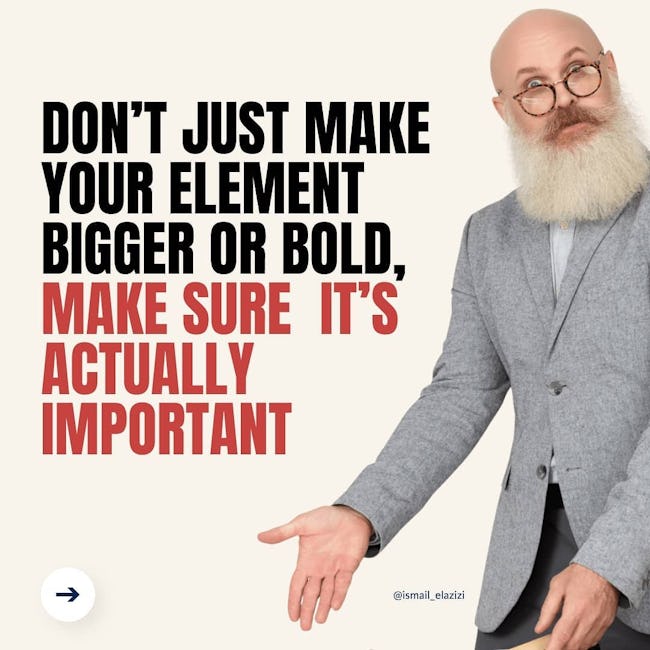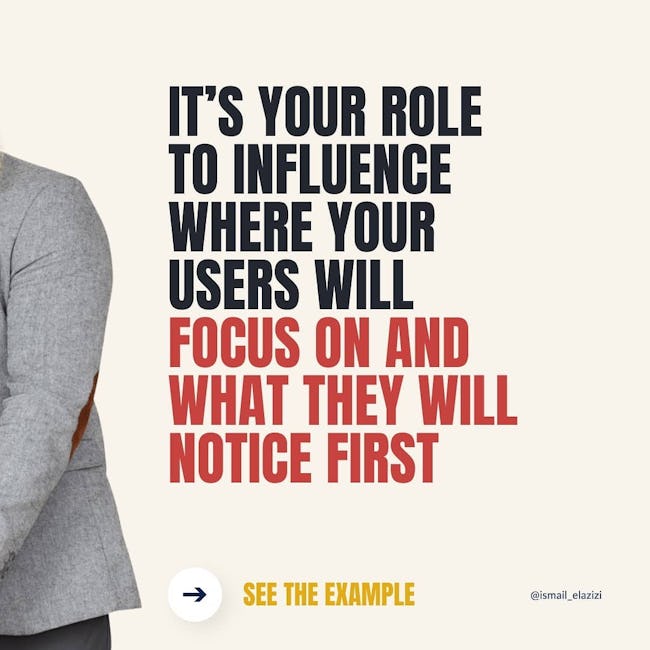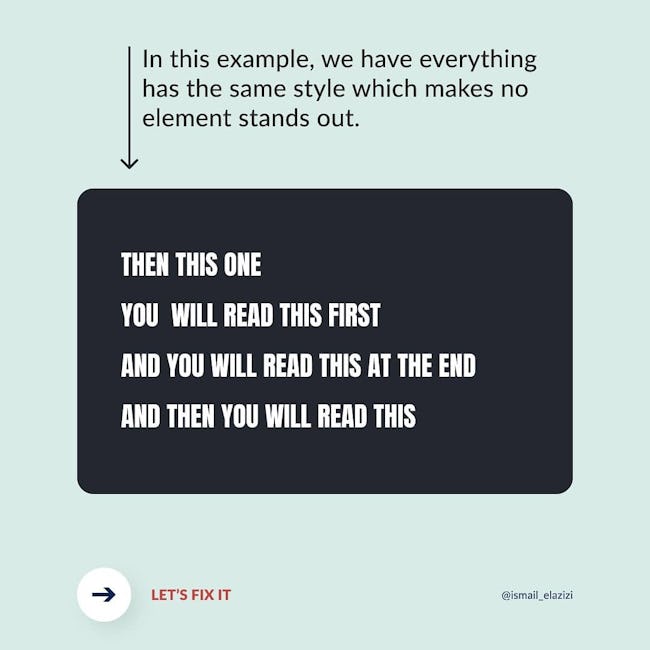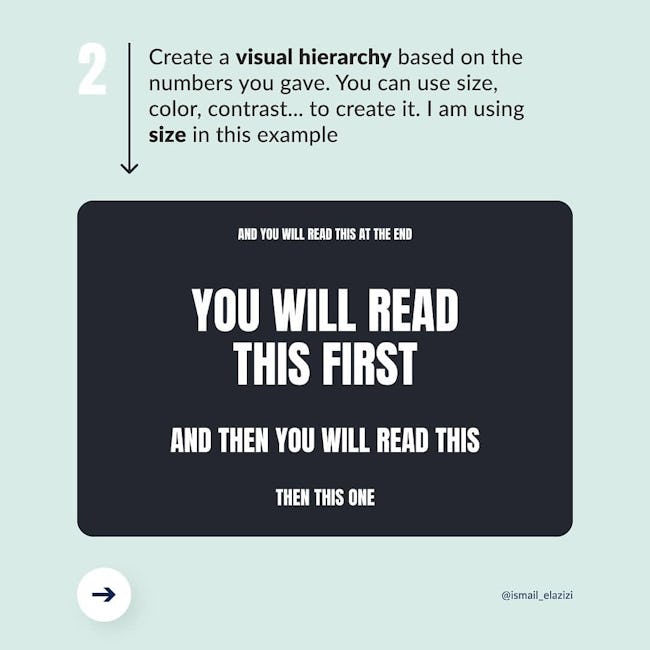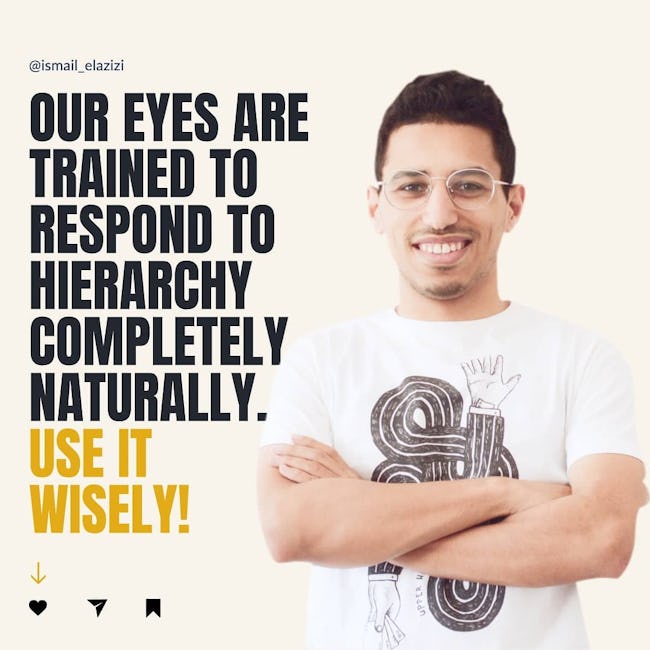 WHEN EVERYTHING IS BOLD NOTHING IS BOLD
IN DESIGN SOMETHING THAT STANDS OUT IS OFTEN SOMETHING THAT IS DIFFERENT
IN ORDER FOR BOLD TO STAND OUT, IT MUST BE DIFFERENT THAN THE REST.
IF YOU INSIST THAT EVERYTHING IS BOLD USERS END UP UNDERSTANDING NOTHING IS BOLD.
DON'T JUST MAKE YOUR ELEMENT BIGGER OR BOLD, MAKE SURE IT'S ACTUALLY IMPORTANT
IT'S YOUR ROLE TO INFLUENCE WHERE YOUR USERS WILL FOCUS ON AND WHAT THEY WILL NOTICE FIRST
In this example, we have everything has the same style which makes no element stands out.
LET'S FIX IT
Assign to each element a number based on the order of importance.
Create a visual hierarchy based on the numbers you gave. You can use size, color, contrast... to create it. I am using size in this example
OUR EYES ARE TRAINED TO RESPOND TO HIERARCHY COMPLETELY NATURALLY. USE IT WISELY!
More booklets by Ismail El Azizi
More Design booklets
Your recently viewed booklets
See all booklets