Booklet
WhatsApp's self destruct messages are coming and here's the main reason why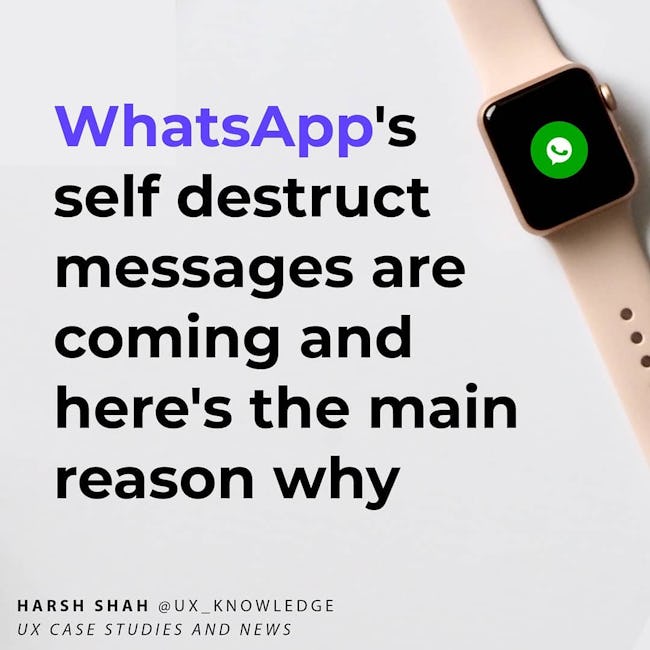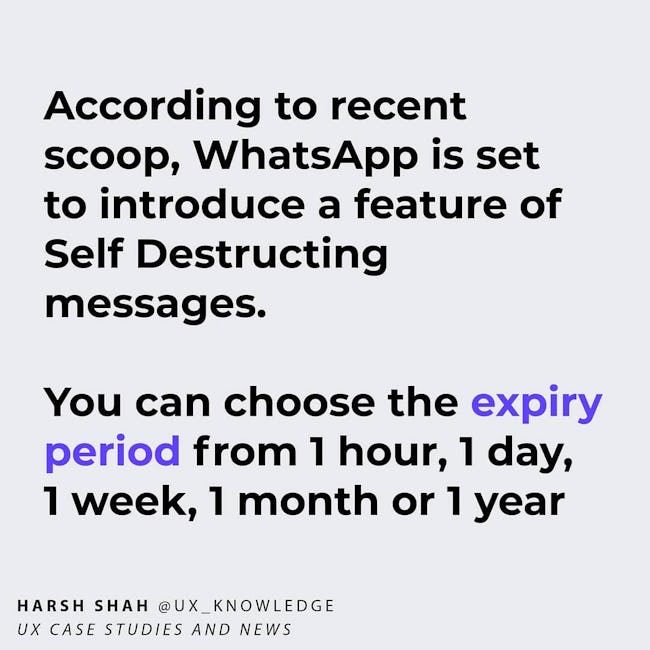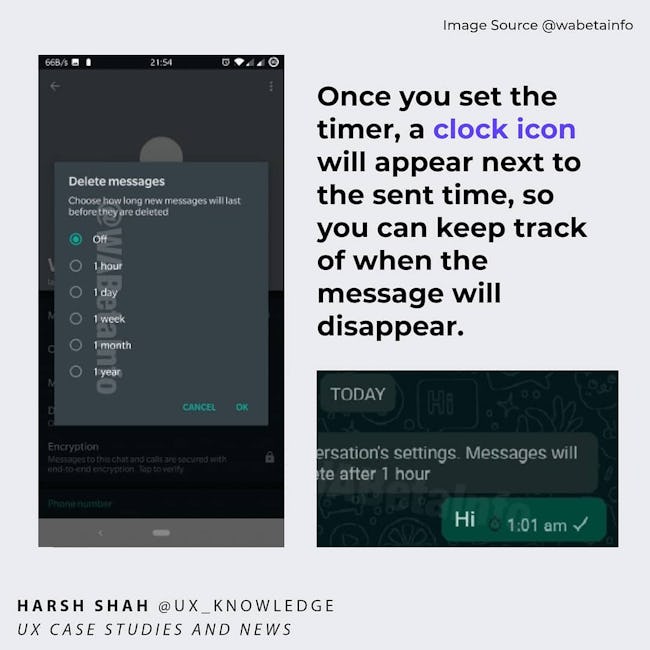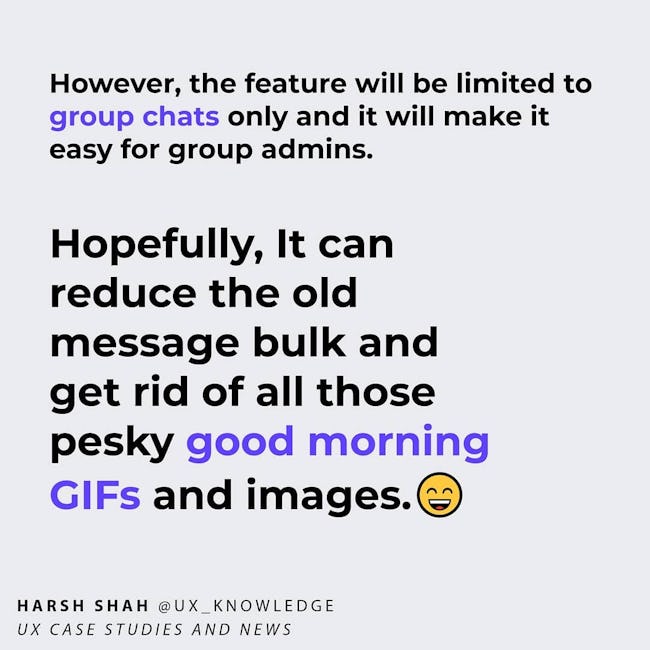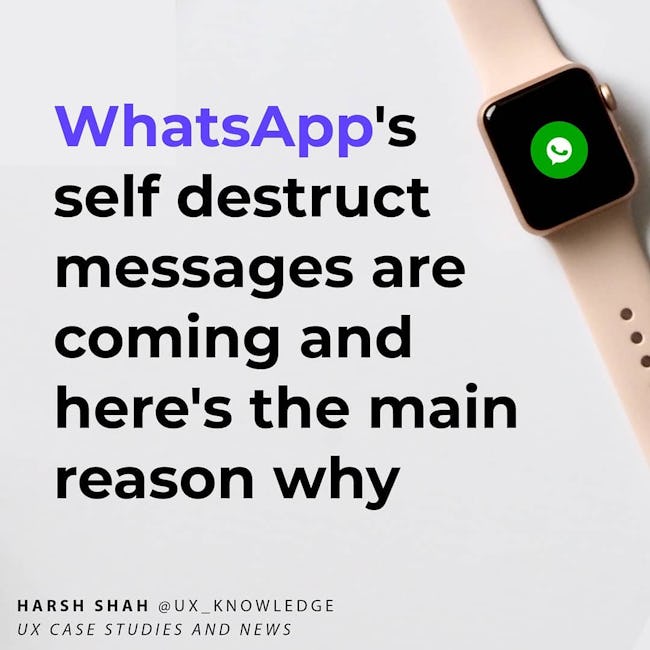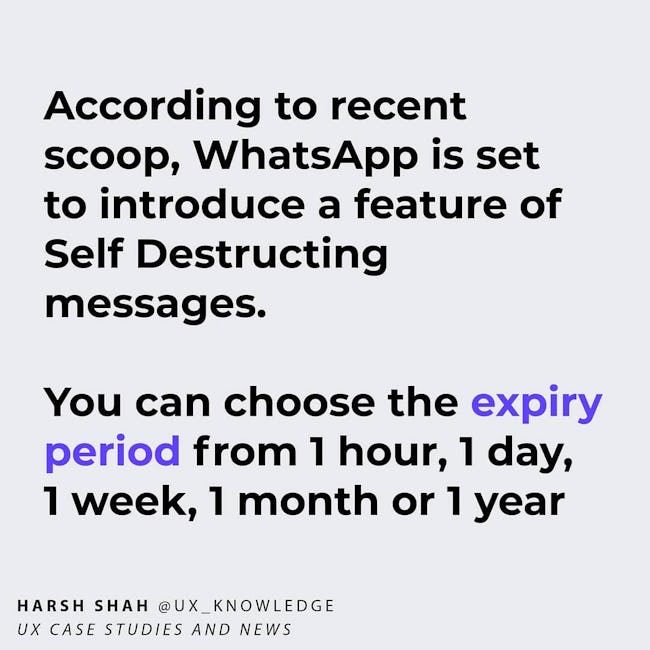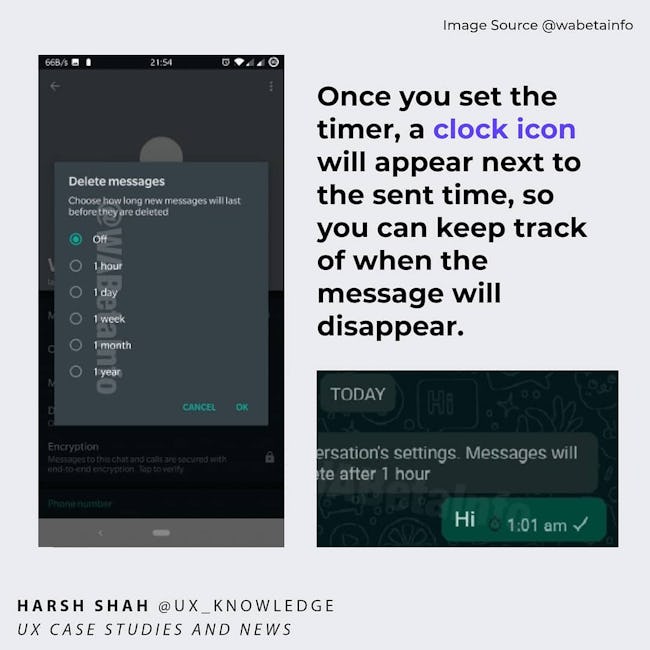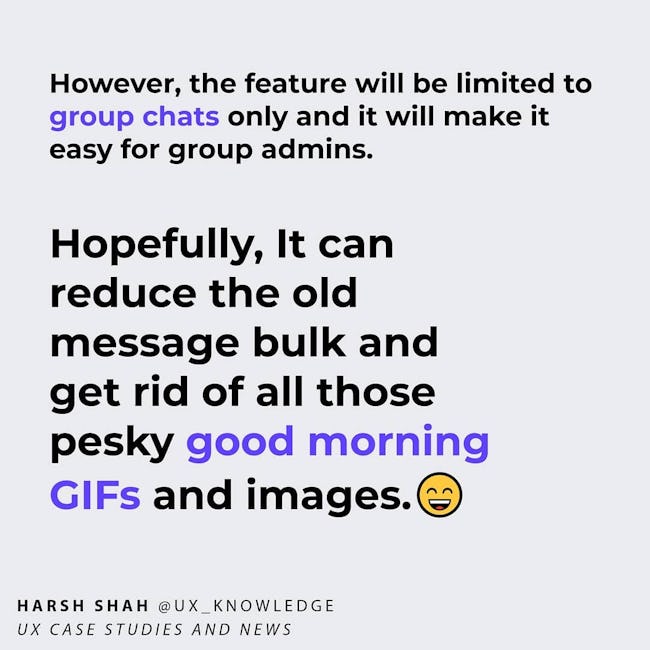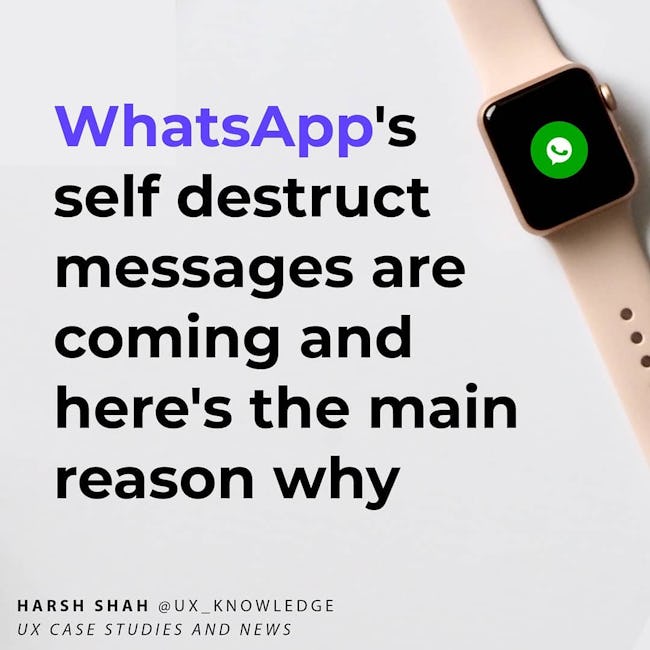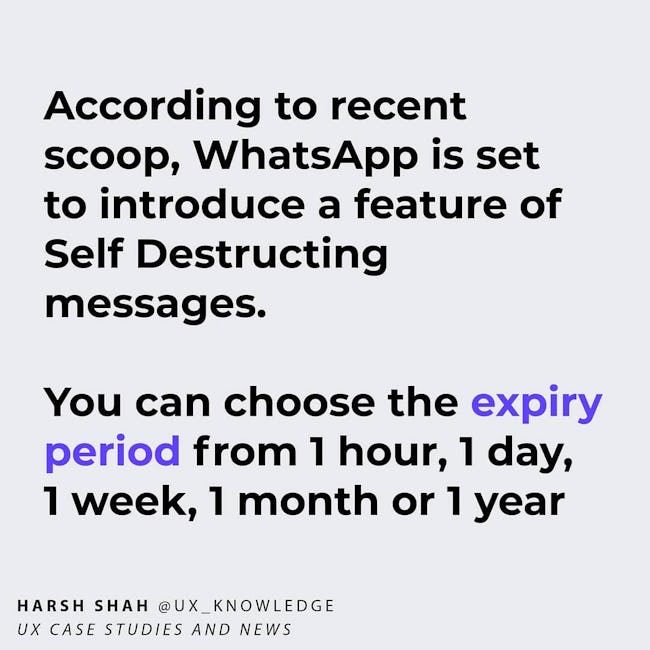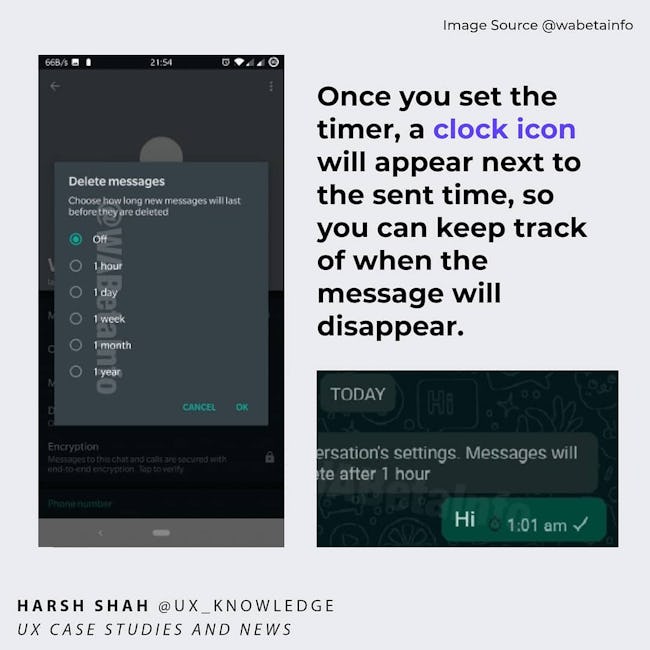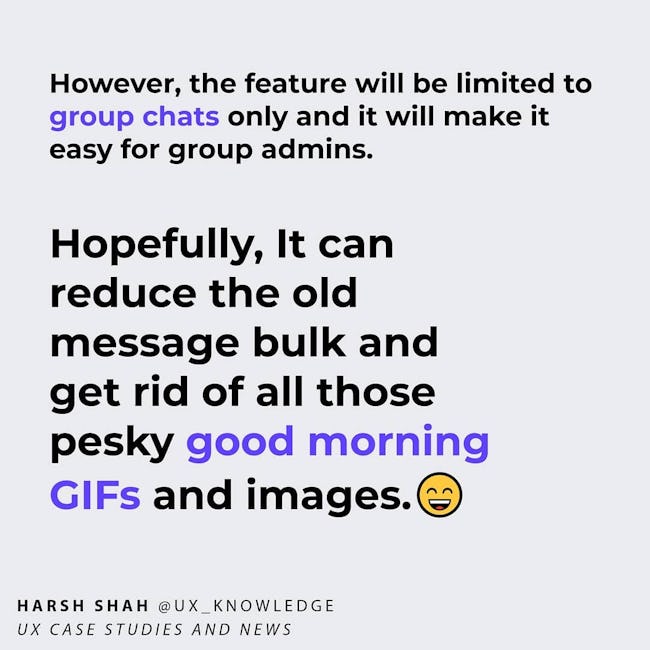 WhatsApp's self destruct messages are coming and here's the main reason why
According to recent scoop, WhatsApp is set to introduce a feature of Self Destructing messages.
You can choose the expiry period from 1 hour, 1 day,
1 week, 1 month or 1 year
Once you set the timer, a clock icon will appear next to the sent time, so you can keep track of when the message will disappear.
Reason to introduce this feature
WhatsApp messages take up space on devices as well as increase the size of online backups. Since group chats have a lot of exchanges, old messages at times become irrelevant and it becomes sensible to delete them after a while. So far, users had to delete messages manually and that is a tedious process.
However, the feature will be limited to group chats only and it will make it easy for group admins.
Hopefully, It can reduce the old message bulk and get rid of all those pesky good morning GIFs and images.
Can you think of any negative impact of this feature?
If yes, Comment below
Follow HARSH SHAH @ux_knowledge
for more design Case studies and News
More booklets by Harsh Shah
More Design booklets
Your recently viewed booklets
See all booklets