Booklet
Whatsapp's delete message feature disappoints the users by CareerFoundry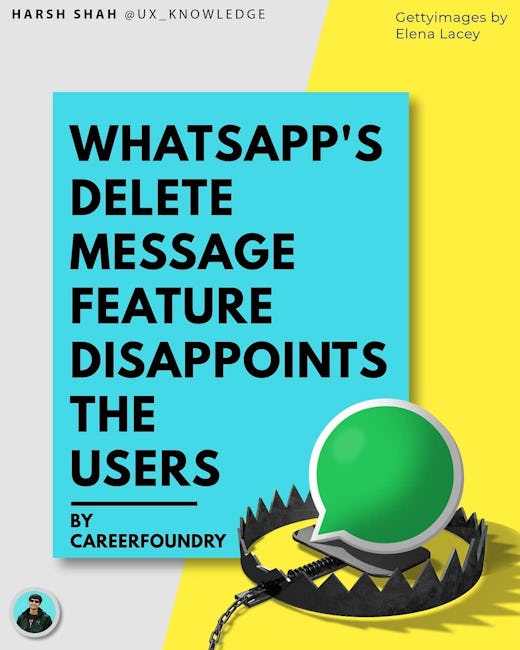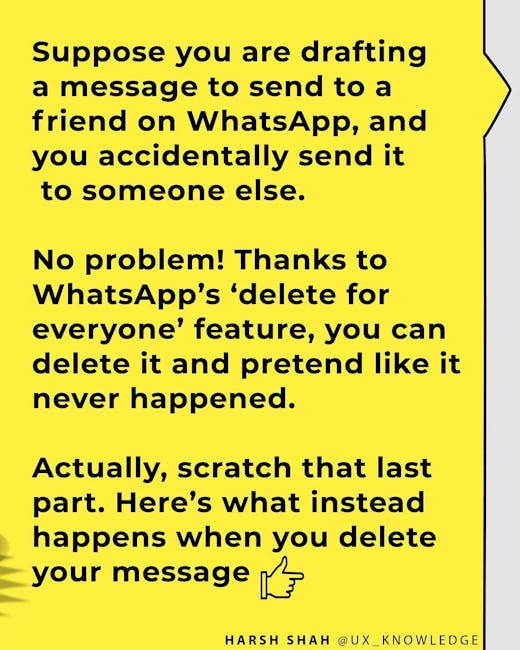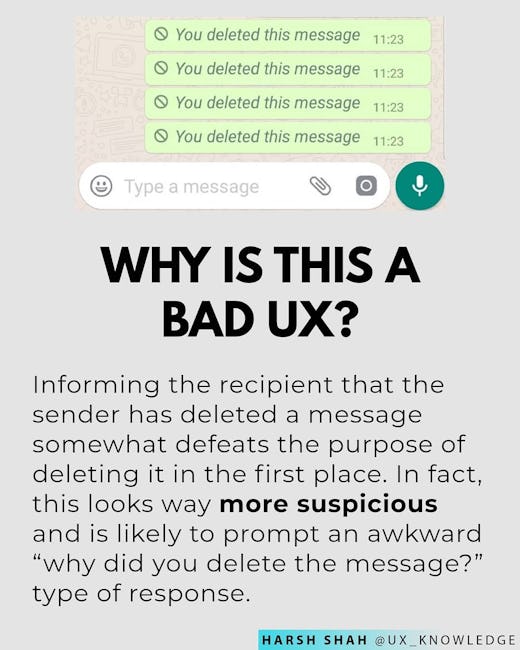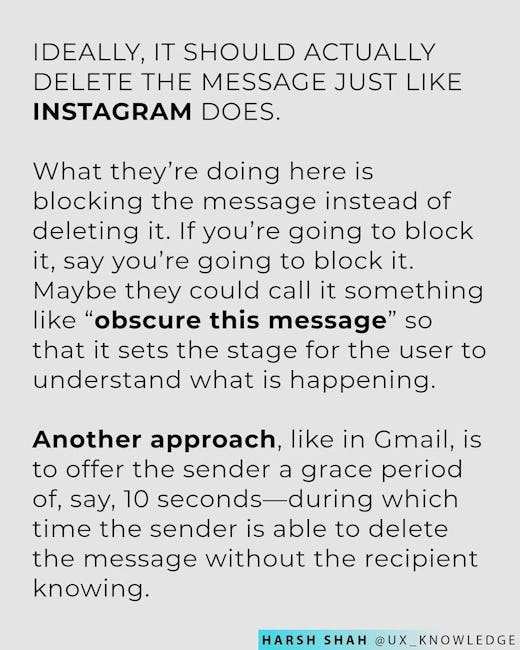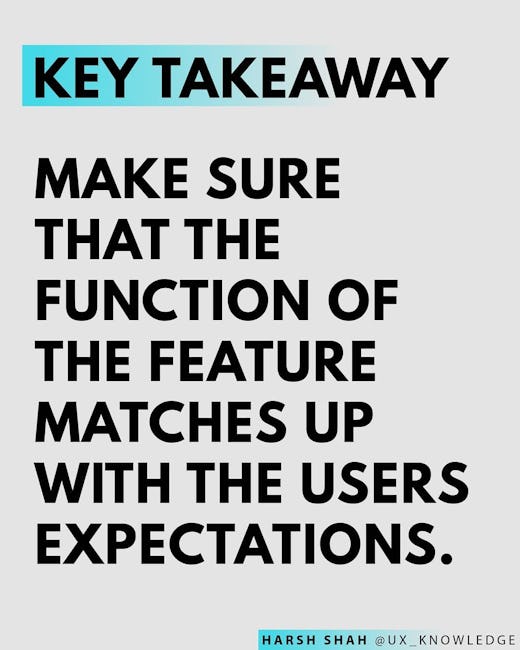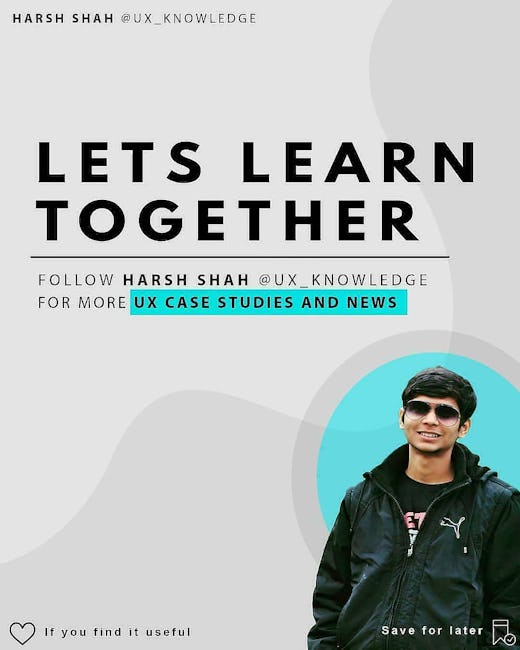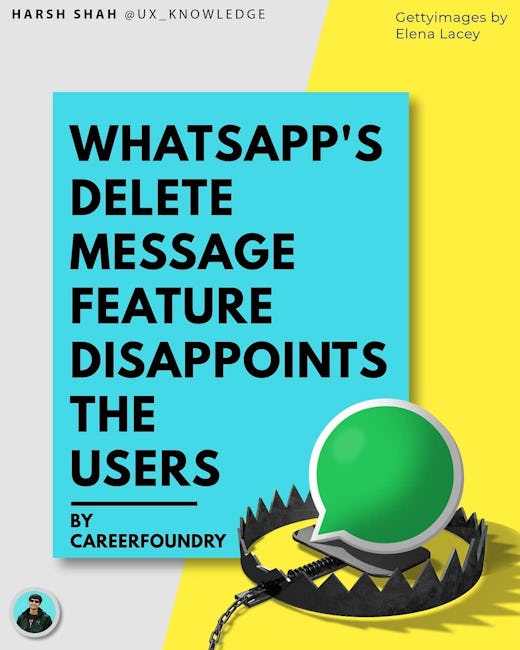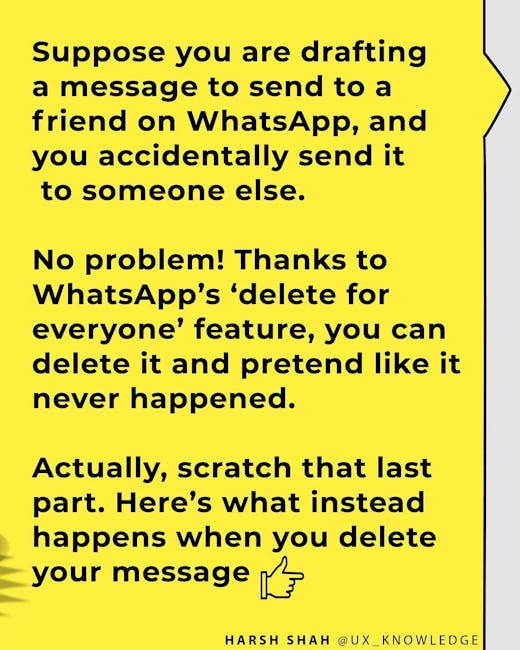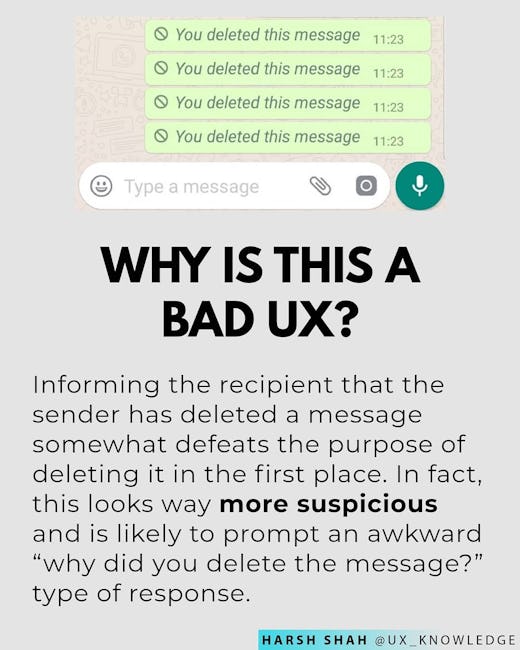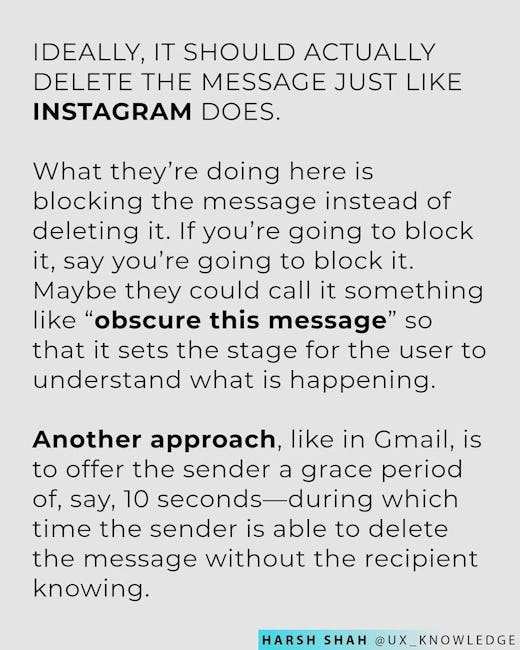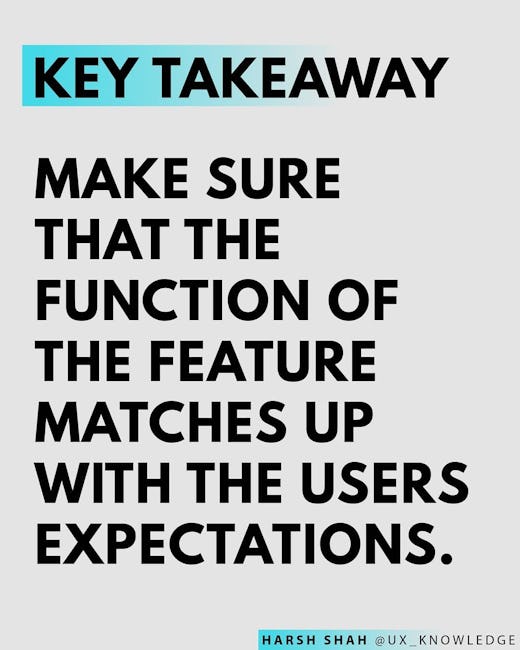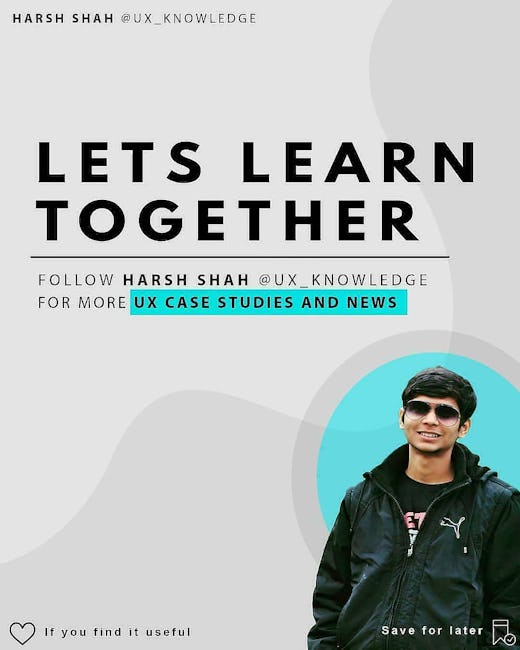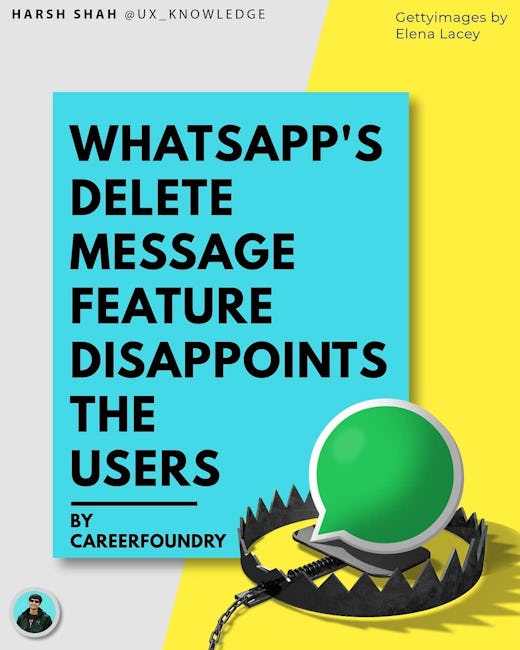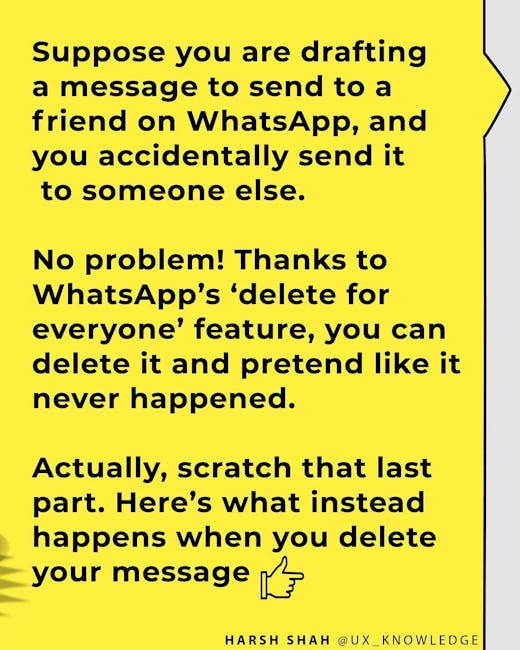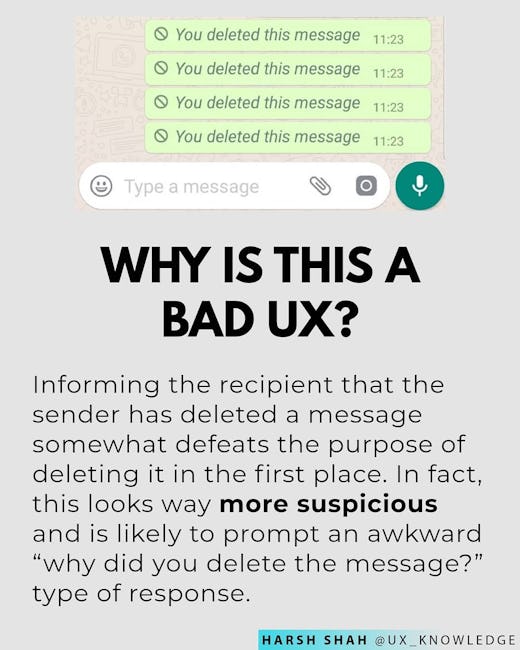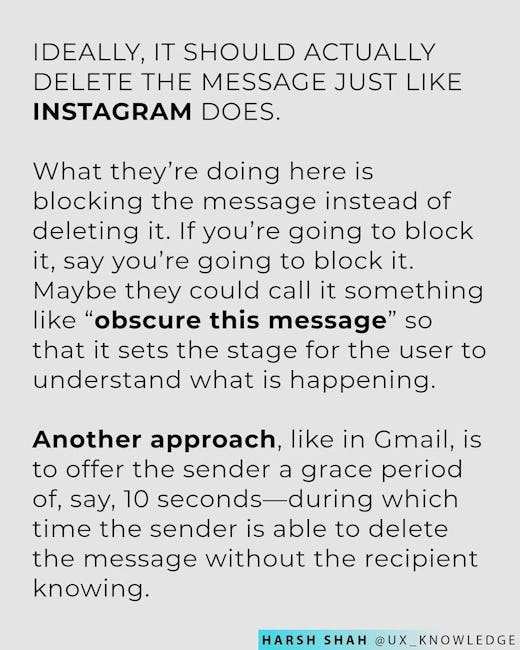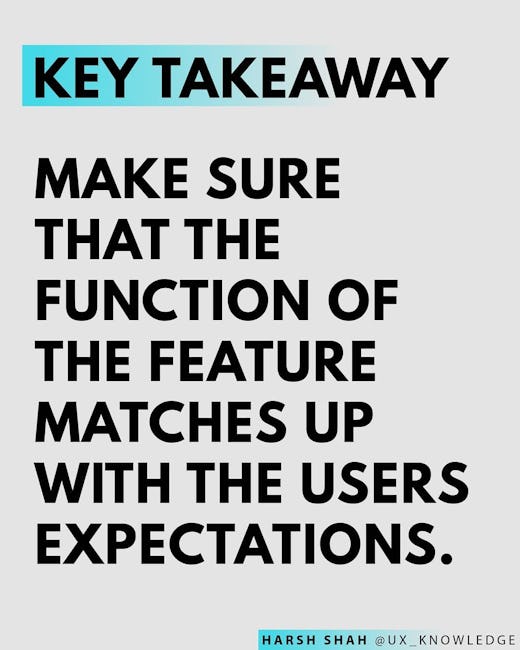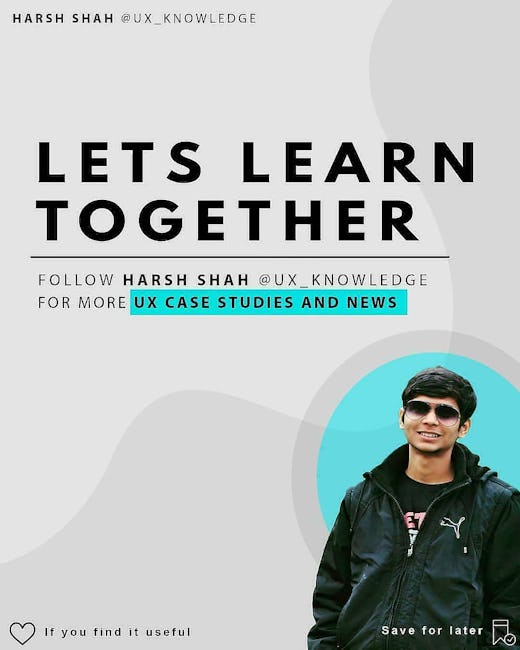 Whatsapp's delete message feature disappoints the users by CareerFoundry
Suppose you are drafting a message to send to a friend on WhatsApp, and you accidentally send it to someone else.
No problem! Thanks to WhatsApp's 'delete for everyone' feature, you can delete it and pretend like it never happened.
Actually, scratch that last part. Here's what instead happens when you delete your message
WHY IS THIS A BAD UX?
Informing the recipient that the sender has deleted a message somewhat defeats the purpose of deleting it in the first place. In fact, this looks way more suspicious and is likely to prompt an awkward "why did you delete the message?" type of response.
IDEALLY, IT SHOULD ACTUALLY DELETE THE MESSAGE JUST LIKE INSTAGRAM DOES.
What they're doing here is blocking the message instead of deleting it. If you're going to block it, say you're going to block it. Maybe they could call it something like ' obscure this message'' so that it sets the stage for the user to understand what is happening.
Another approach, like in Gmail, is to offer the sender a grace period of, say, 10 seconds—during which time the sender is able to delete the message without knowing.
KEY TAKEAWAY
MAKE SURE THAT THE FUNCTION OF THE FEATURE MATCHES UP WITH THE USERS EXPECTATIONS.
LETS LEARN TOGETHER
FOLLOW HARSH SHAH @UX_KNOWLEDGE FOR MORE UX CASE STUDIES AND NEWS
More booklets by Harsh Shah
More Design booklets
Your recently viewed booklets
See all booklets