Booklet
What You Need To Know To Grow In 2020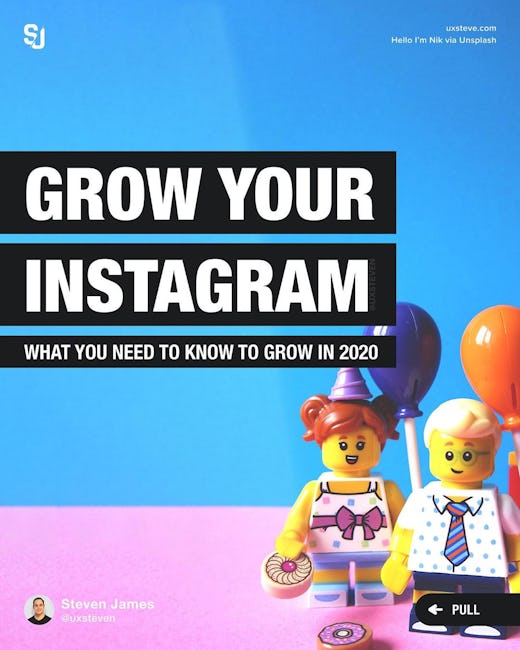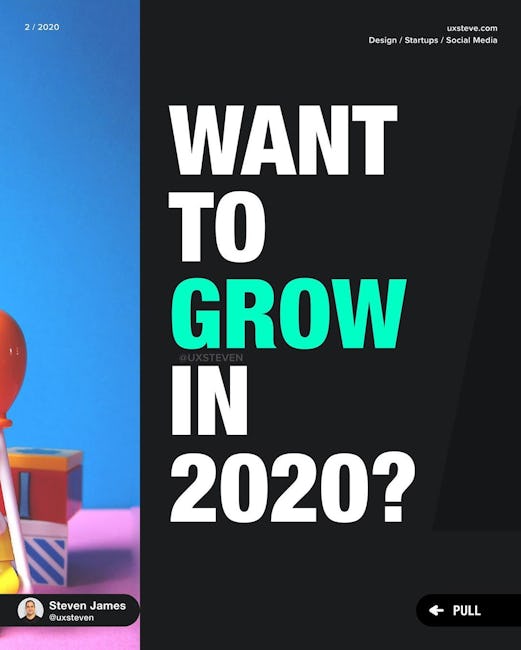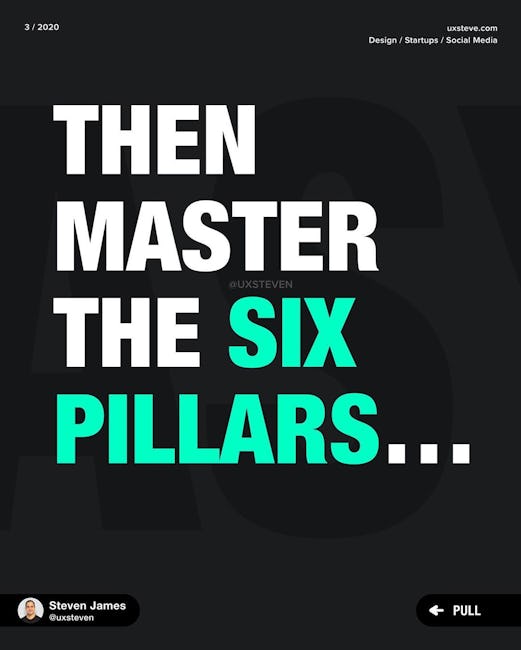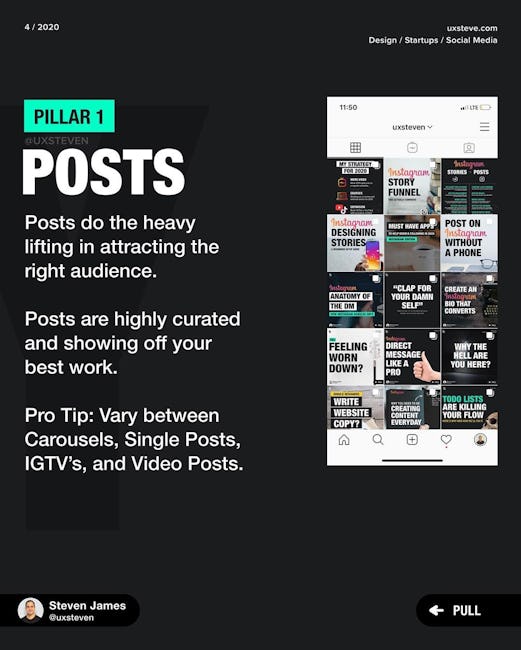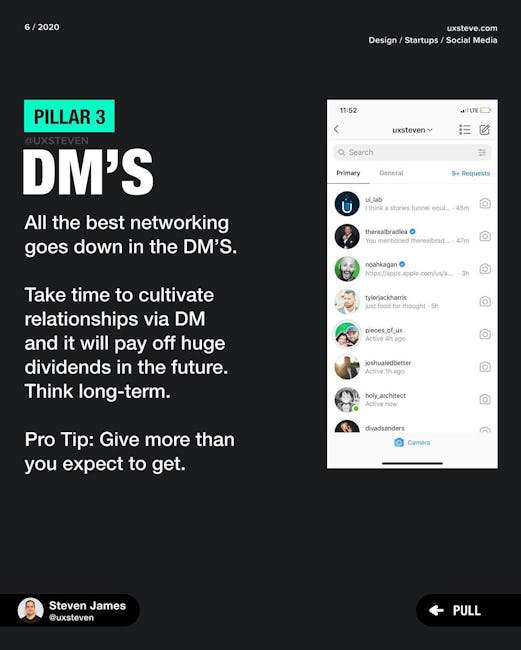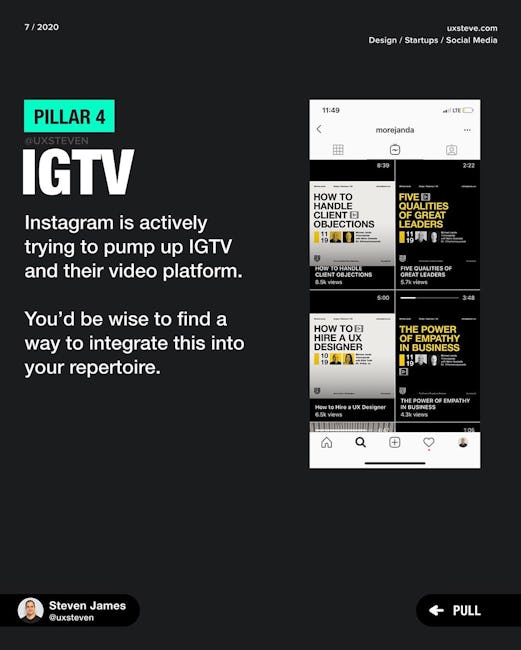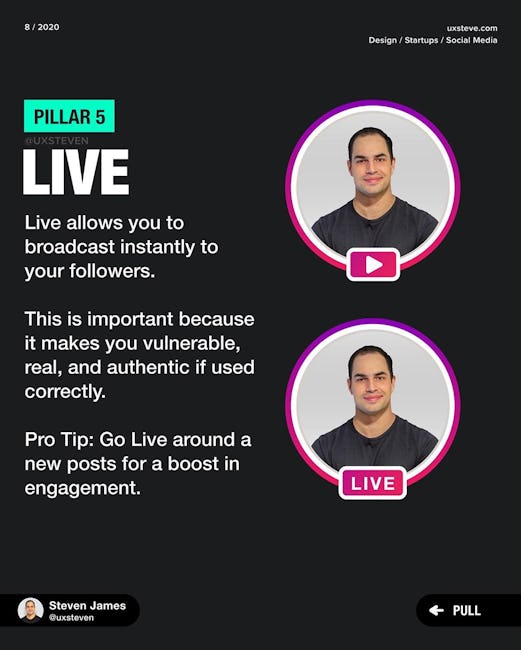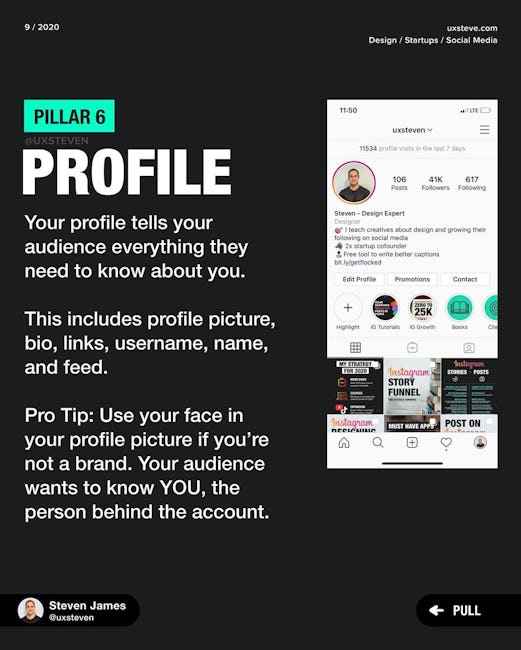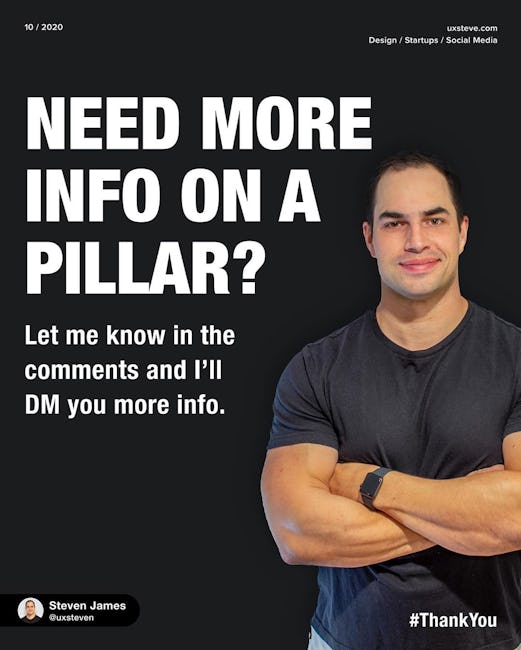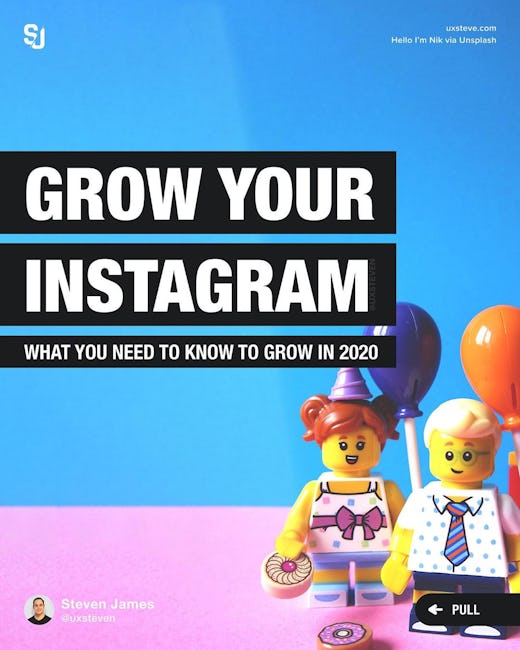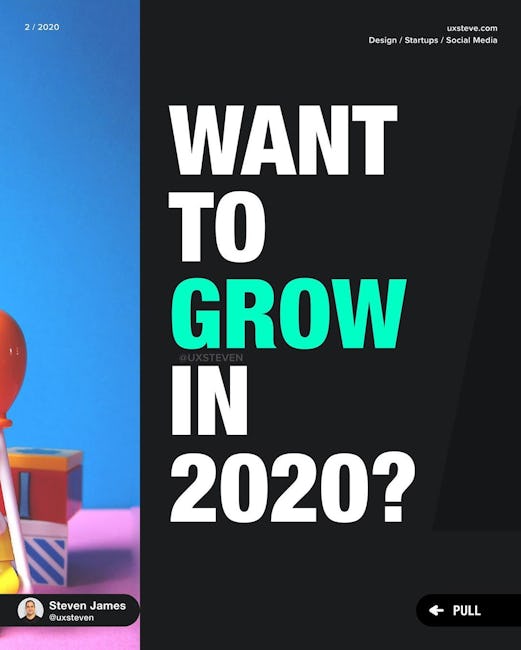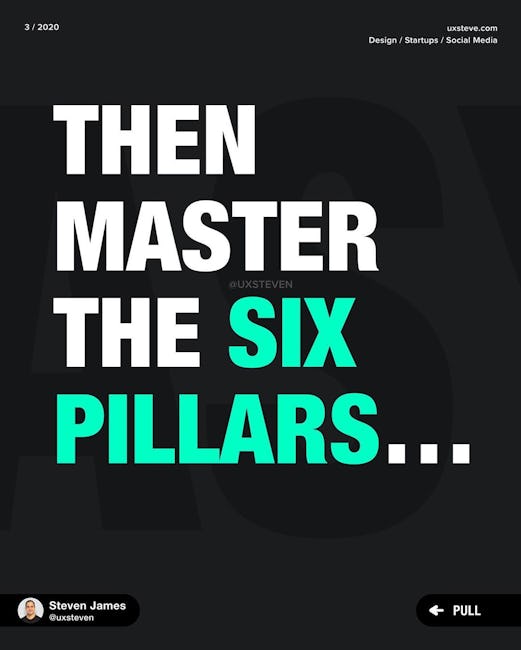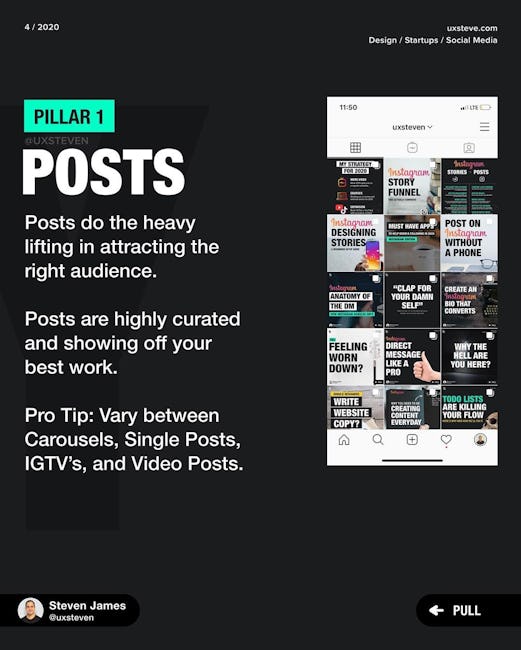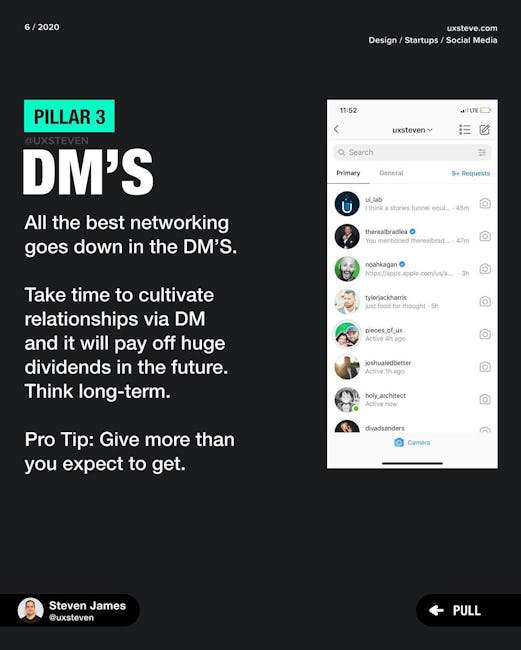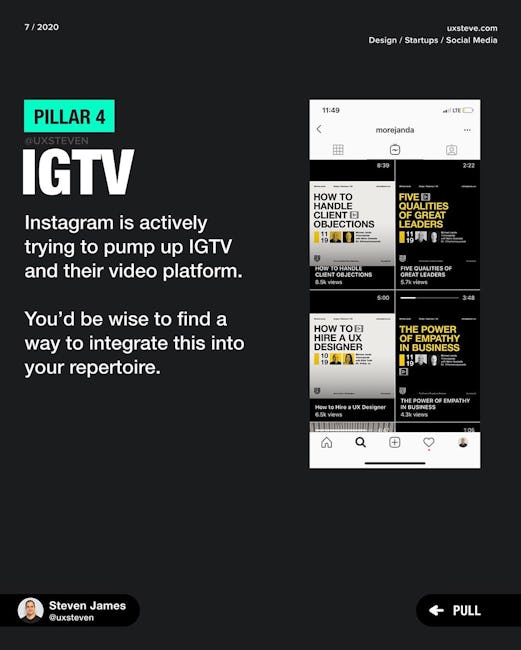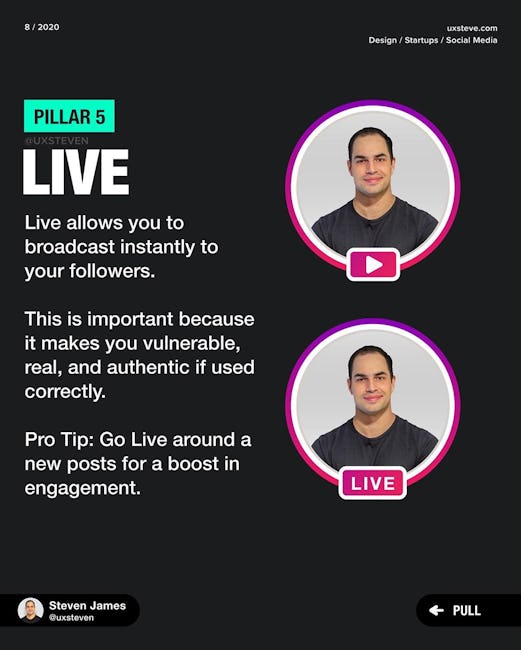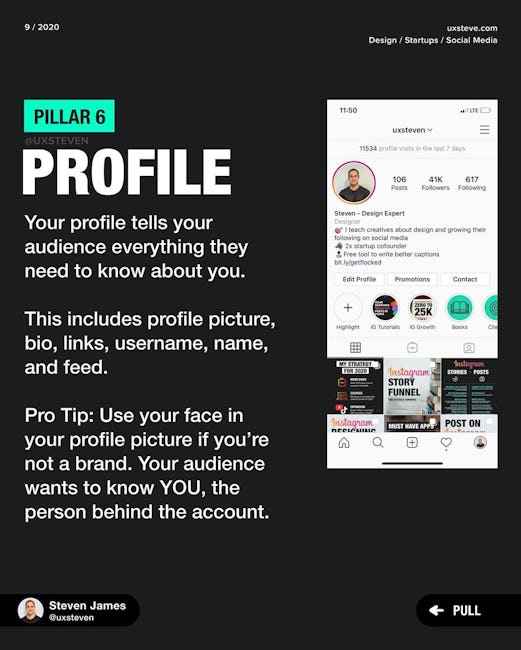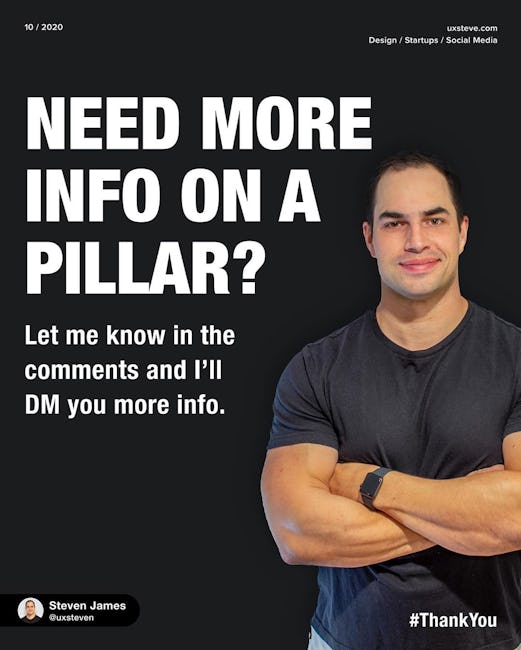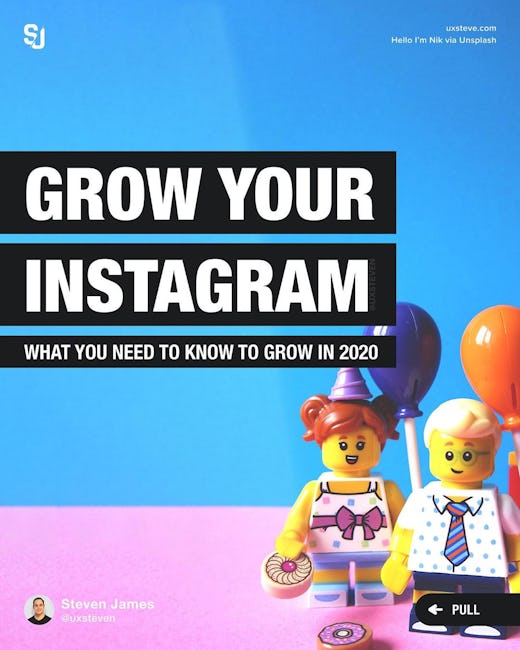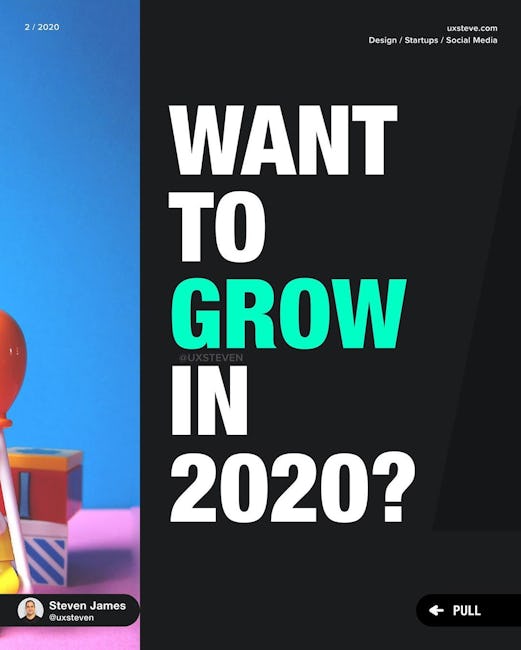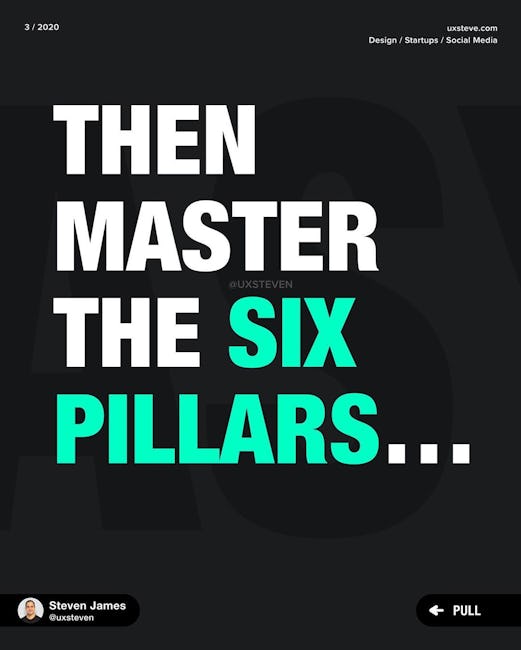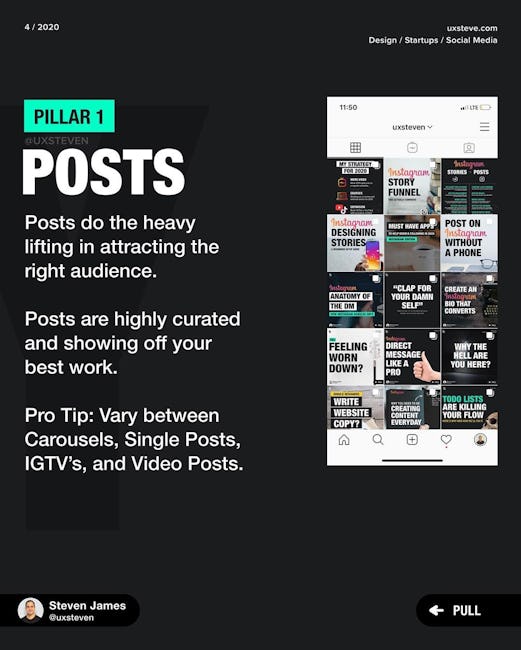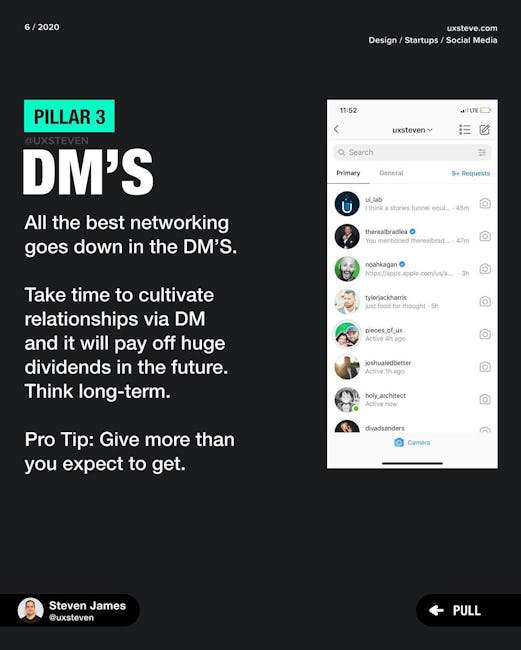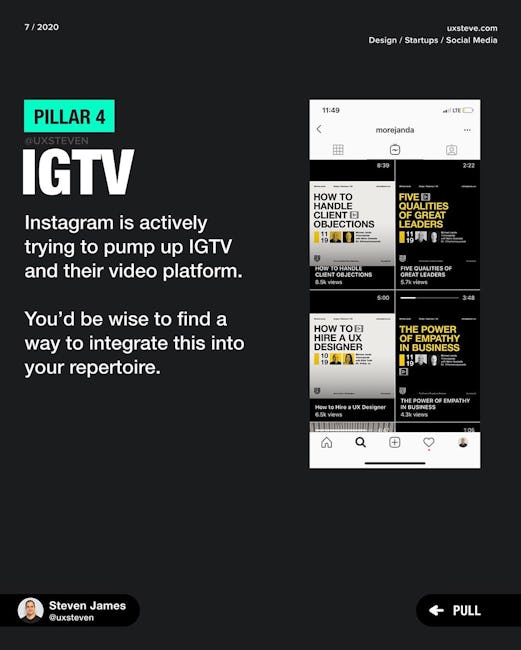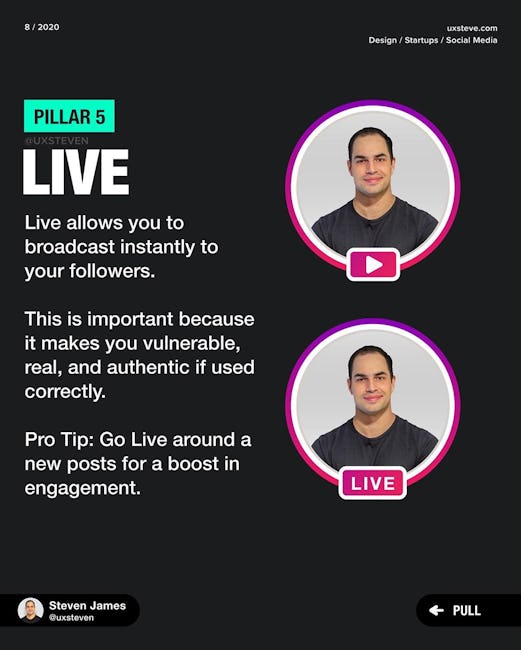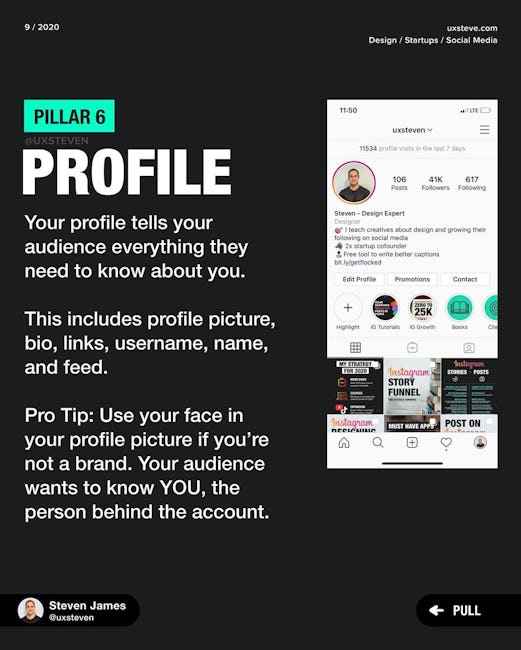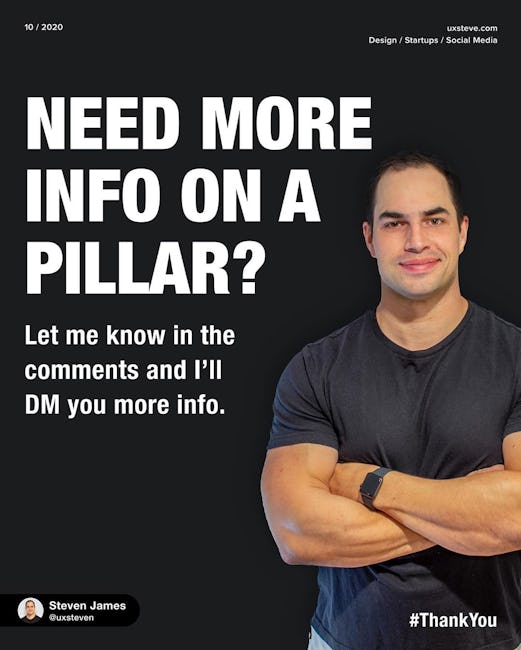 Grow Your Instagram
What You Need To Know To Grow In 2020
WANT TO GROW IN 2020?
THEN MASTER THE SIX PILLARS...
POSTS
Posts do the heavy lifting in attracting the right audience.
Posts are highly curated and showing off your best work.
Pro Tip: Vary between Carousels, Single Posts, IGTV's, and Video Posts.
DM'S
All the best networking goes down in the DM'S.
Take time to cultivate relationships via DM and it will pay off huge dividends in the future. Think long-term
Pro Tip: Give more than you expect to get.
STORIES
Stories have a short shelf life of 24 hours.
Use these to engage with your audience by running polls, asking questions, or shouting out fellow followers.
Pro Tip: Curate these and save them as Story Highlights
IGTV
Instagram is actively trying to pump up IGTV and their video platform.
You'd be wise to find a way to integrate this into your repertoire.
LIVE
Live allows you to broadcast instantly to your followers.
This is important because it makes you vulnerable, real, and authentic if used correctly.
Pro Tip: Go Live around a new posts for a boost in engagement.
PROFILE
Your profile tells your audience everything they need to know about you.
This includes profile picture, bio, links, username, name, and feed.
Pro Tip: Use your face in your profile picture if you're not a brand. Your audience wants to know YOU, the person behind the account.
NEED MORE INFO ON A PILLAR?
Let me know in the comments and I'll DM you more info.
More booklets by Steve Mellor
More Marketing booklets
Your recently viewed booklets
See all booklets