Booklet
What should I post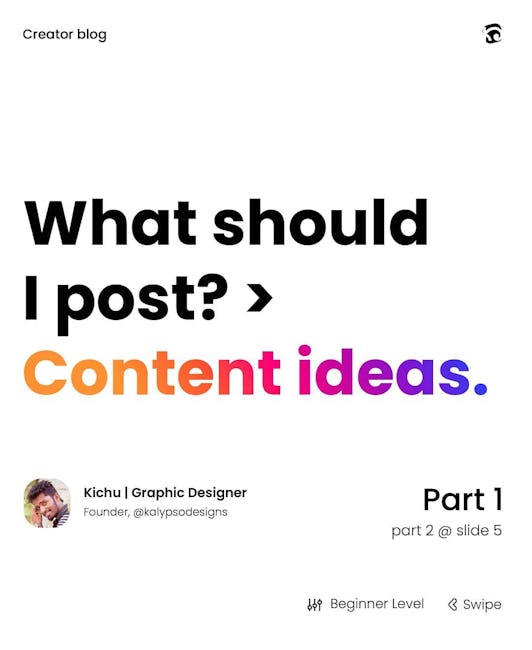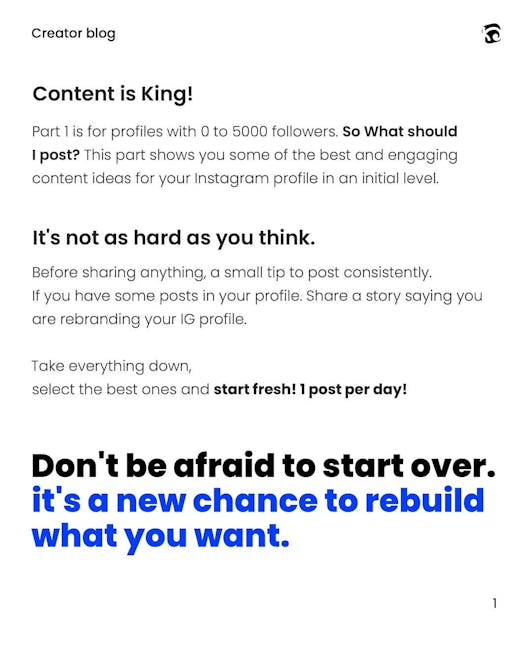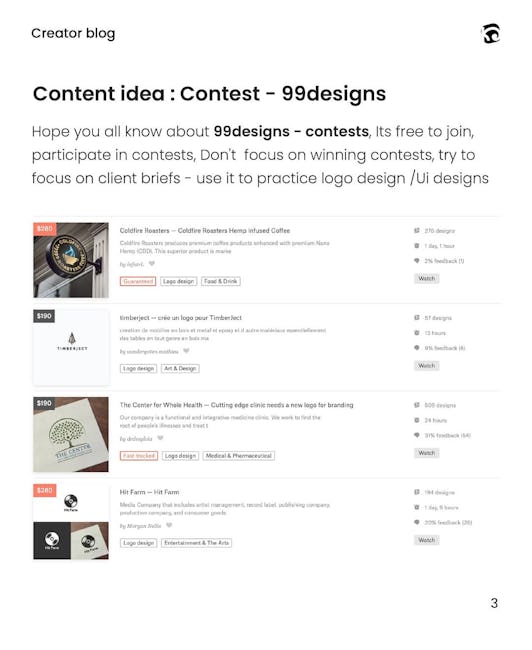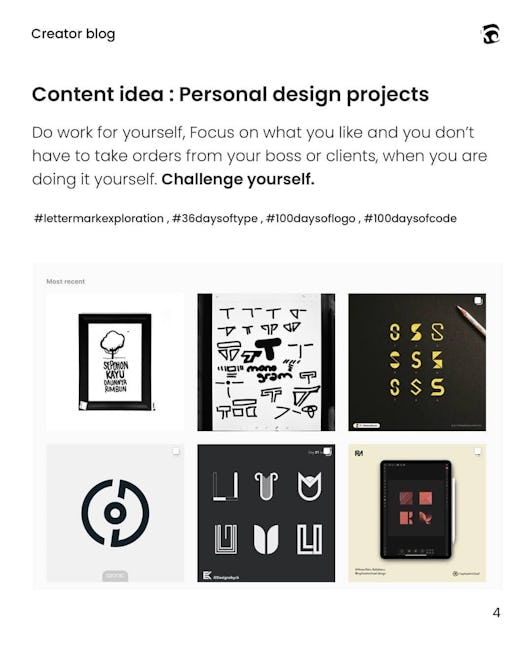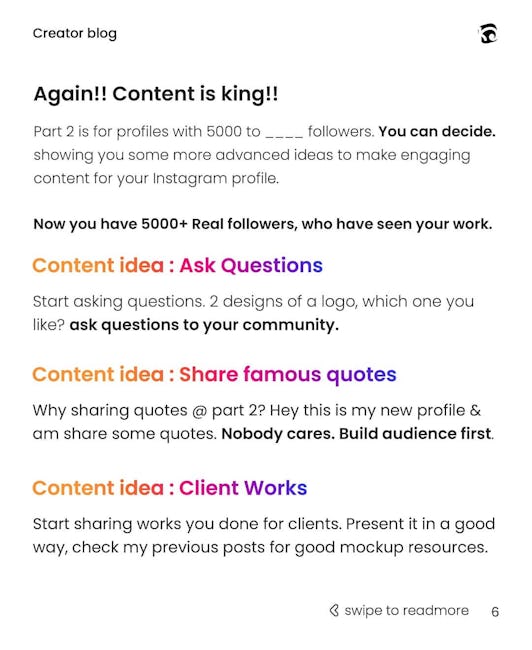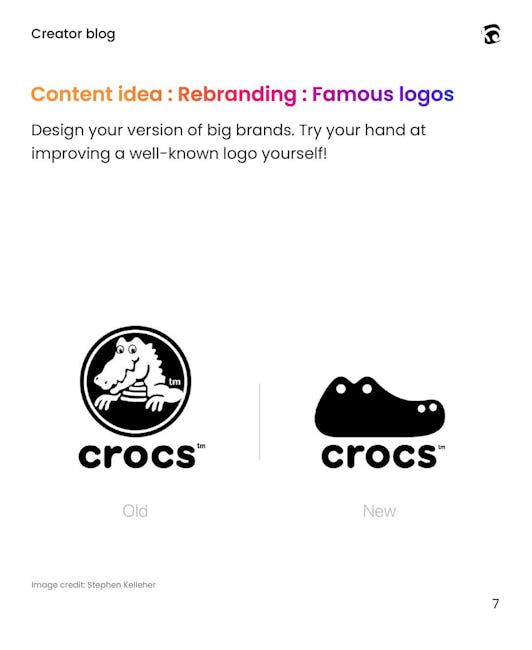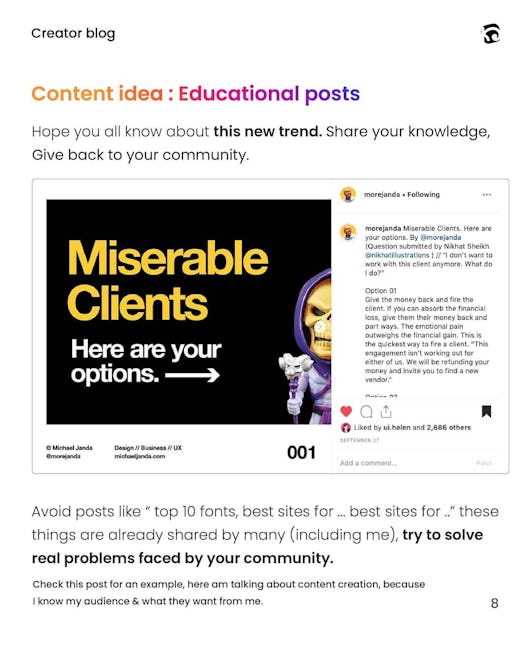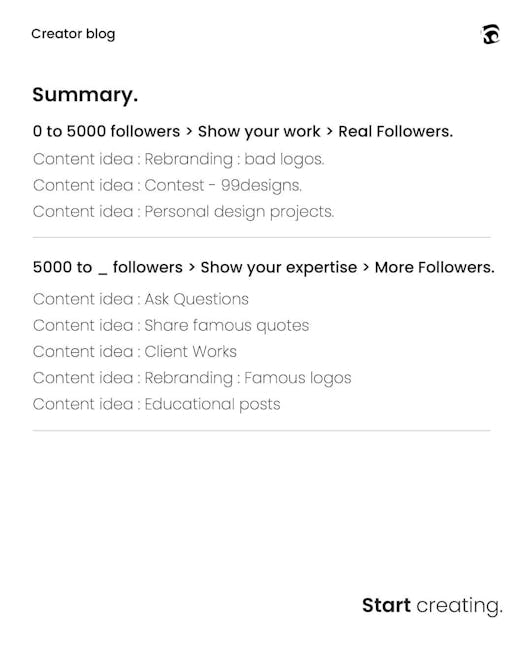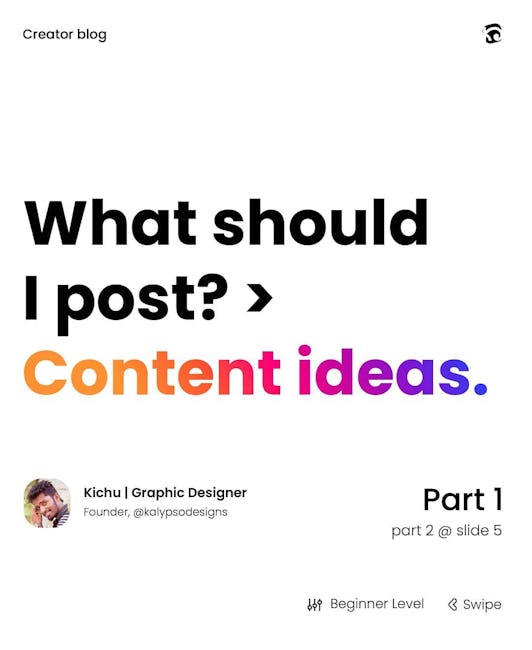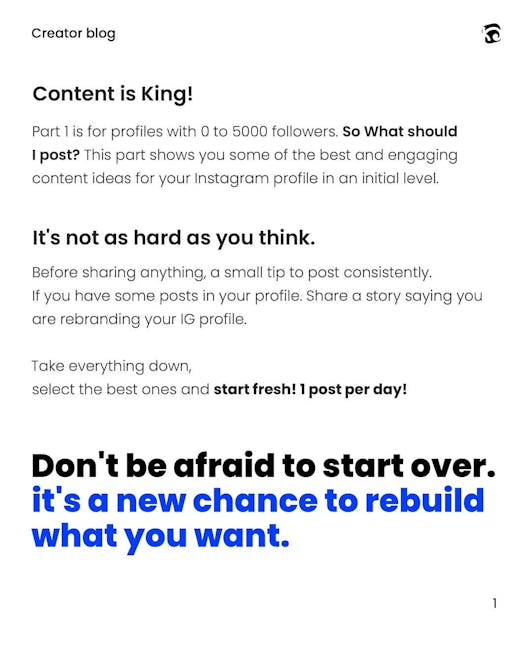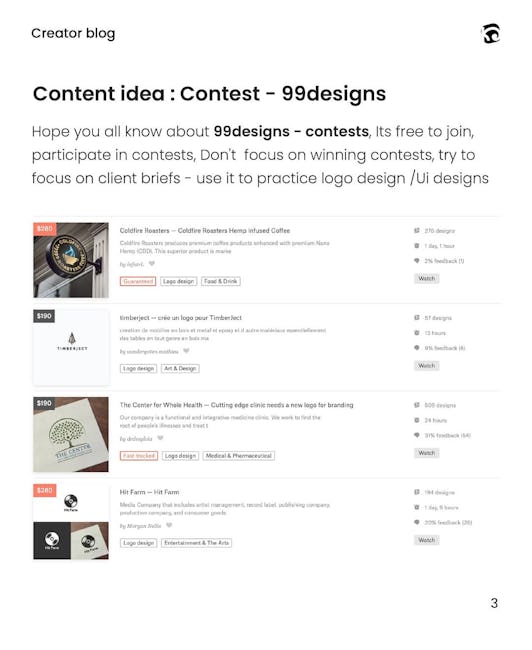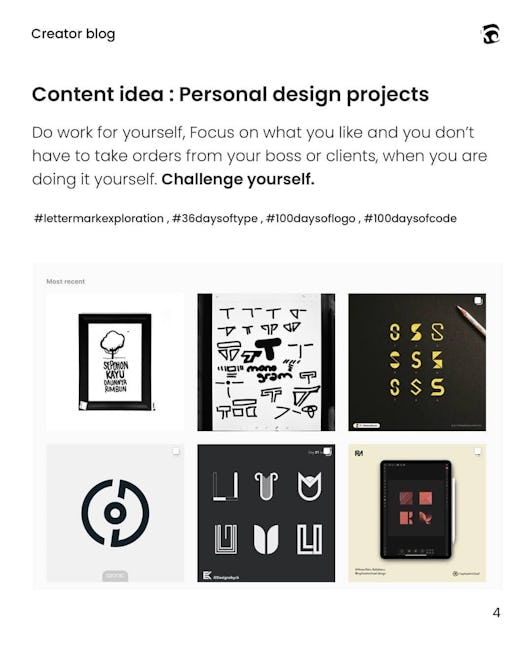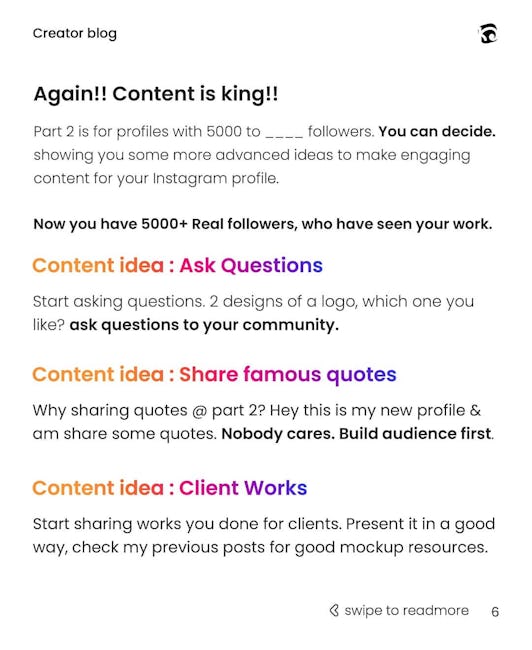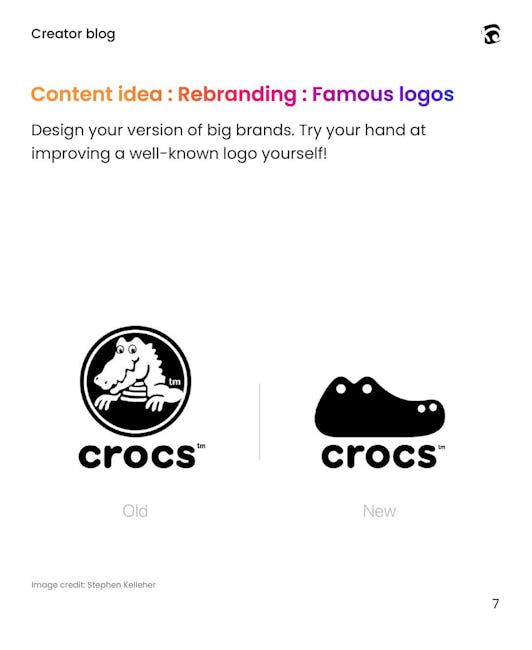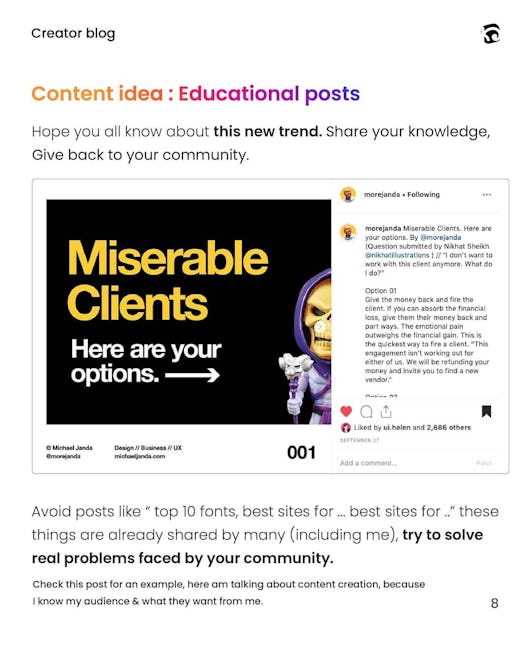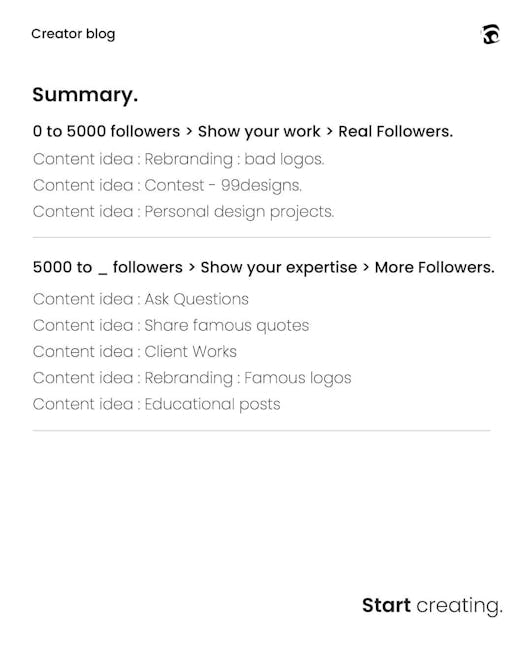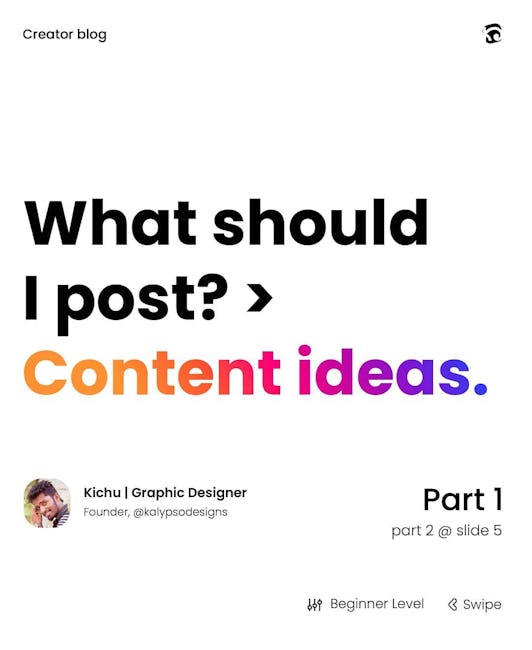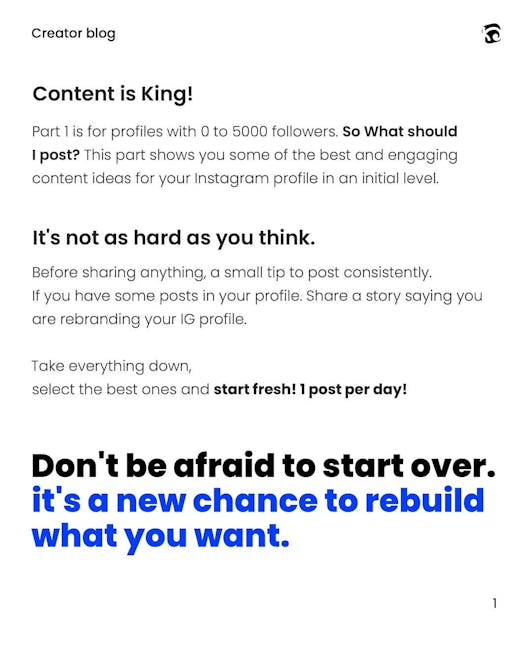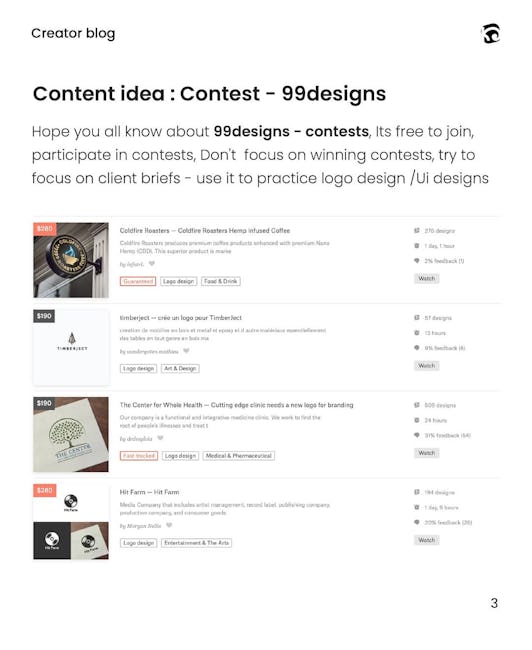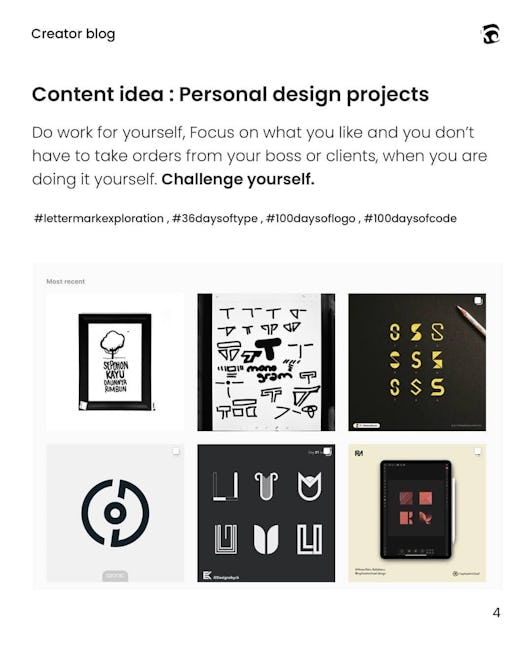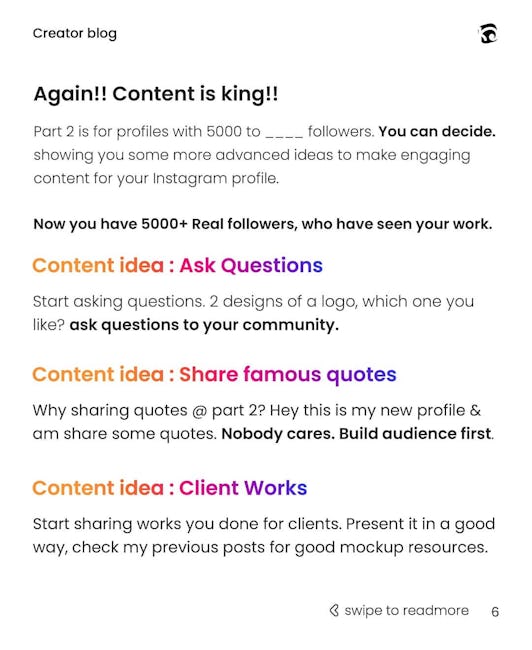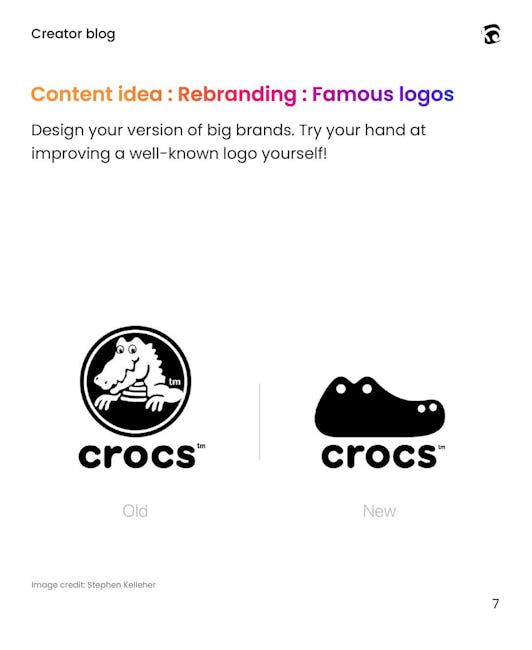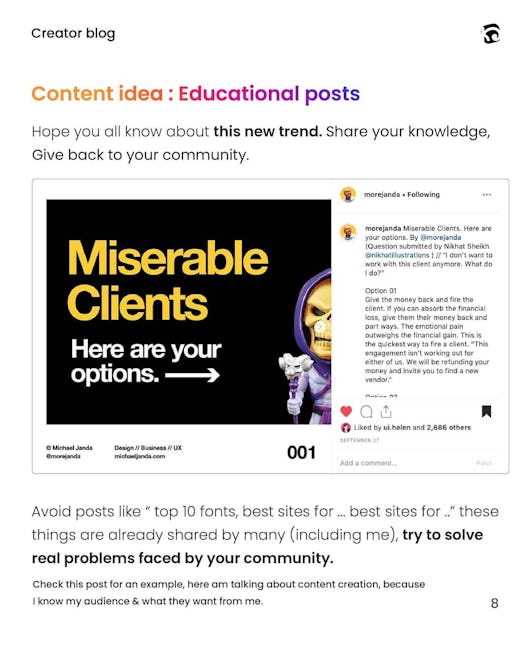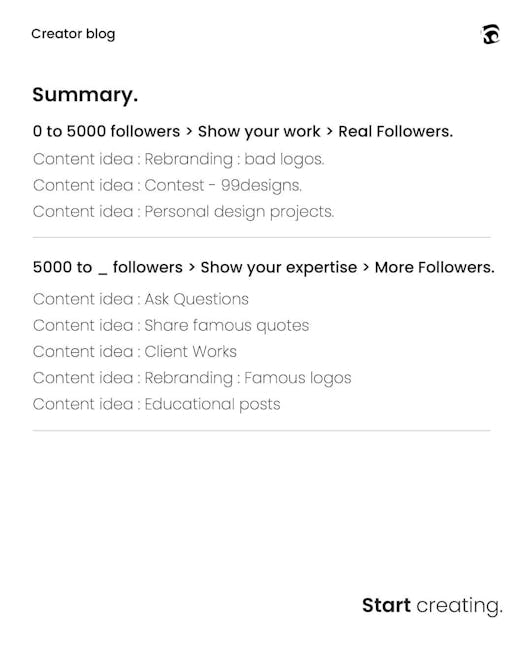 What should I post?
Content ideas.
Content is King!
Part I is for profiles with 0 to 5000 followers. So What should I post? This part shows you some of the best and engaging content ideas for your Instagram profile in an initial level.
It's not as hard as you think.
Before sharing anything, a small tip to post consistently. If you have some posts in your profile. Share a story saying you are rebranding your IG profile.
Take everything down, select the best ones and start fresh! 1 post per day!
Don't be afraid to start over. it's a new chance to rebuild what you want.
Content idea : Rebranding : bad logos
Go for a walk and look around your town for bad logos, or google for a bad logo design. Take a picture of it, Rebrand & Post before and after versions.
Content idea : Contest - 99designs
Hope you all know about 99designs - contests, Its free to join, participate in contests, Donit focus on winning contests, try to focus on client briefs -u use it to practice logo design /Ui designs
Content idea : Personal design projects
Do work for yourself, Focus on what you like and you don't have to take orders from your boss or clients, when you are doing it yourself. Challenge yourself.
Again!! Content is king!!
followers. You can decide. Part 2 is for profiles with 5000 to showing you some more advanced ideas to make engaging content for your Instagram profile.
Now you have 5000+ Real followers, who have seen your work.
Content idea : Ask Questions
Start asking questions. 2 designs of a logo, which one you like? ask questions to your community.
Content idea : Share famous quotes
Why sharing quotes @ part 2? Hey this is my new profile & am share some quotes. Nobody cares. Build audience first.
Content idea : Client Works
Start sharing works you done for clients. Present it in a good way, check my previous posts for good mockup resources.
Content idea : Rebranding : Famous logos
Design your version of big brands. Try your hand at improving a well-known logo yourself!
Content idea : Educational posts
Hope you all know about this new trend. Share your knowledge, Give back to your community.
Avoid posts like top 10 fonts, best sites for best sites for e. these things are already shared by many (including me), try to solve real problems faced by your community. Check this post for an example, here am talking about content creation, because I know my audience & what they want from me.
More booklets by kalypso
More Design booklets
Your recently viewed booklets
See all booklets