Booklet
What Makes a Great Remote Team?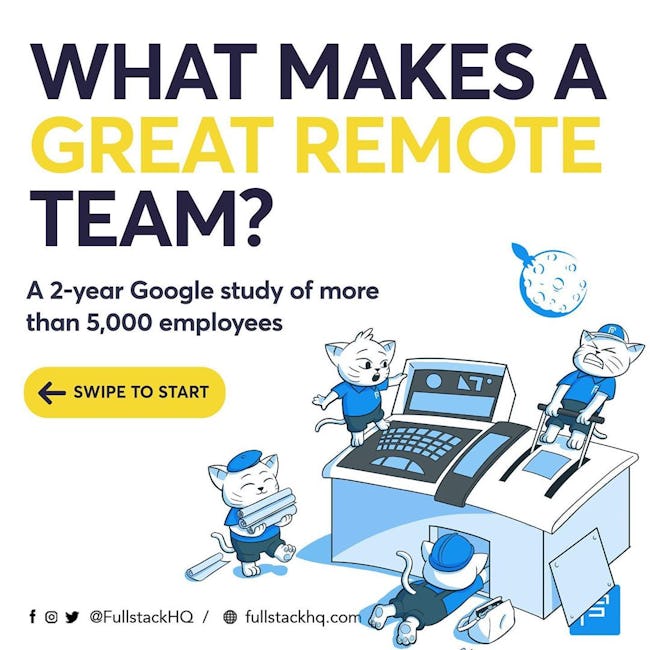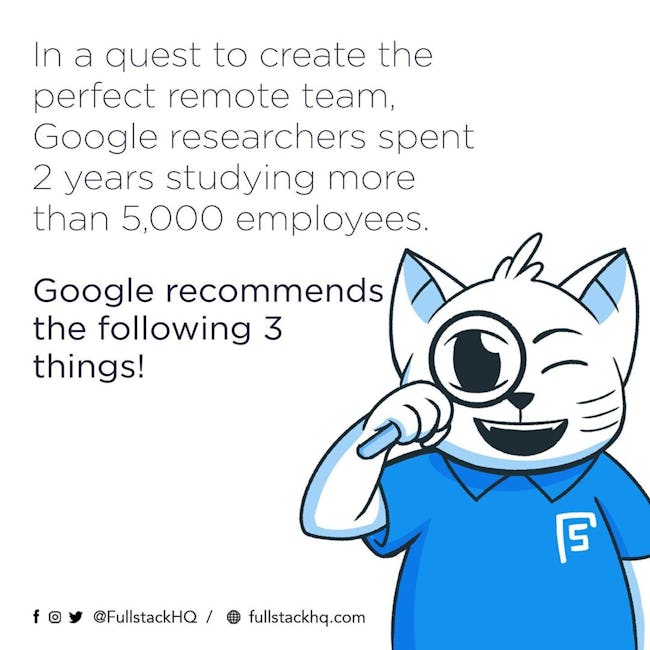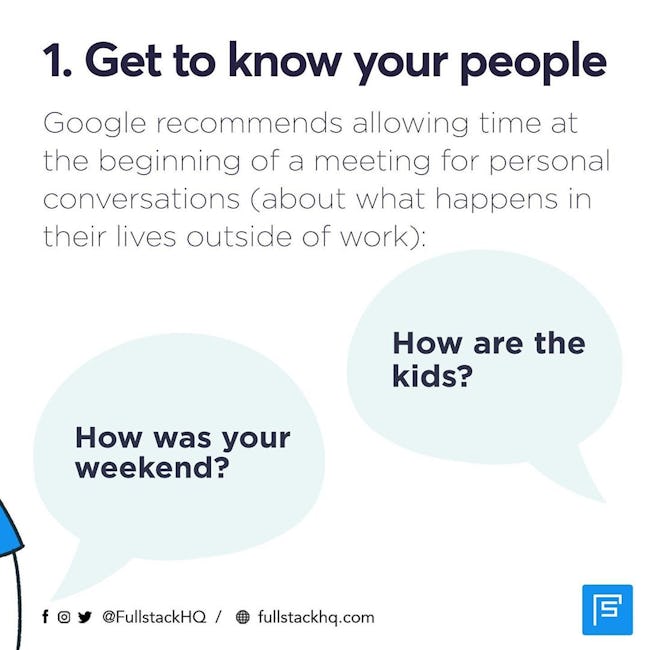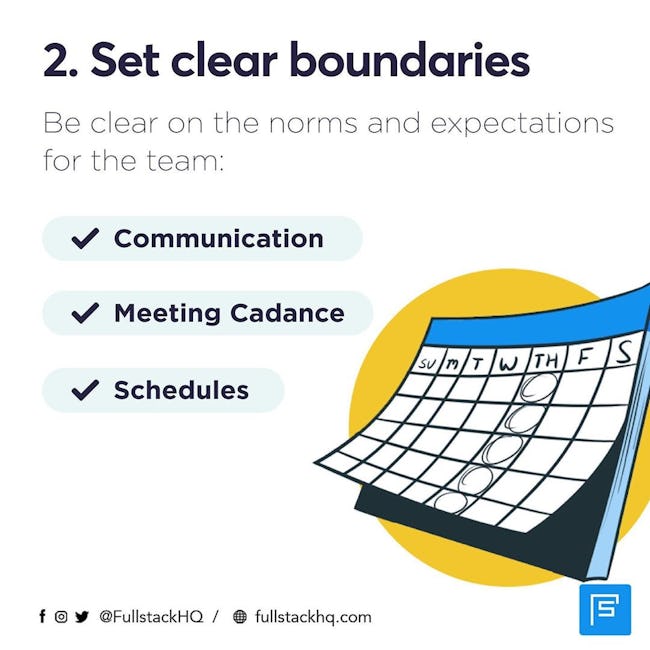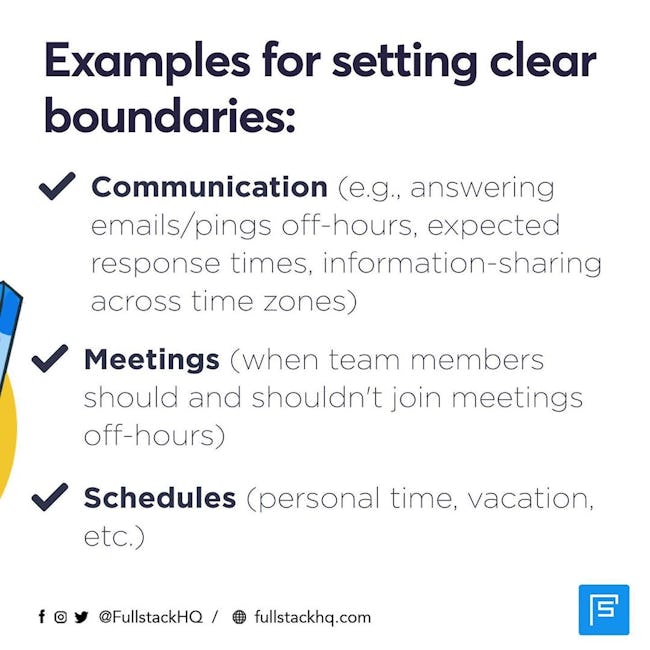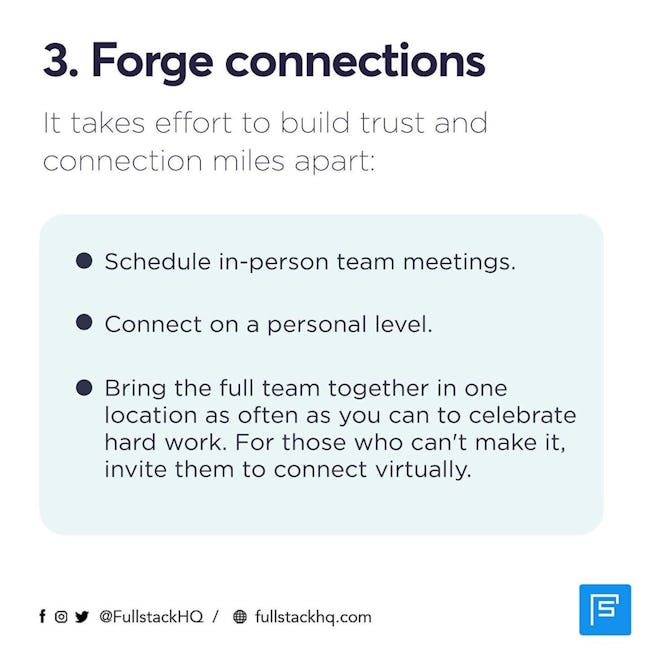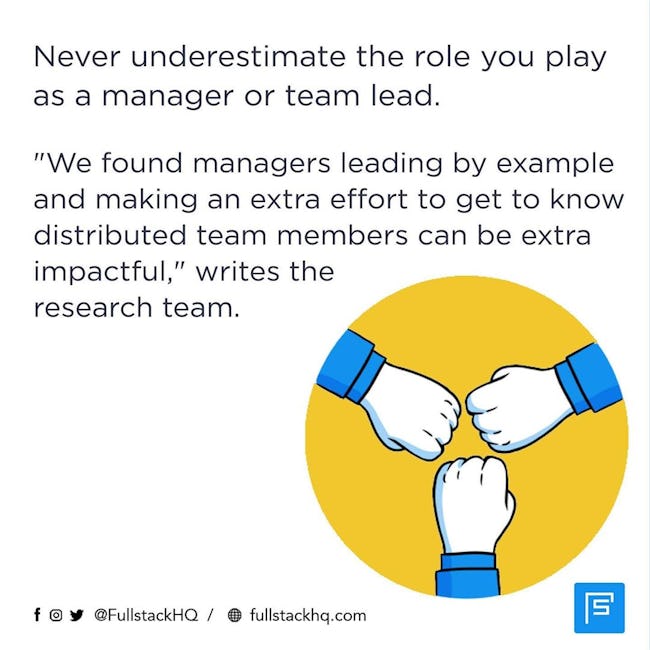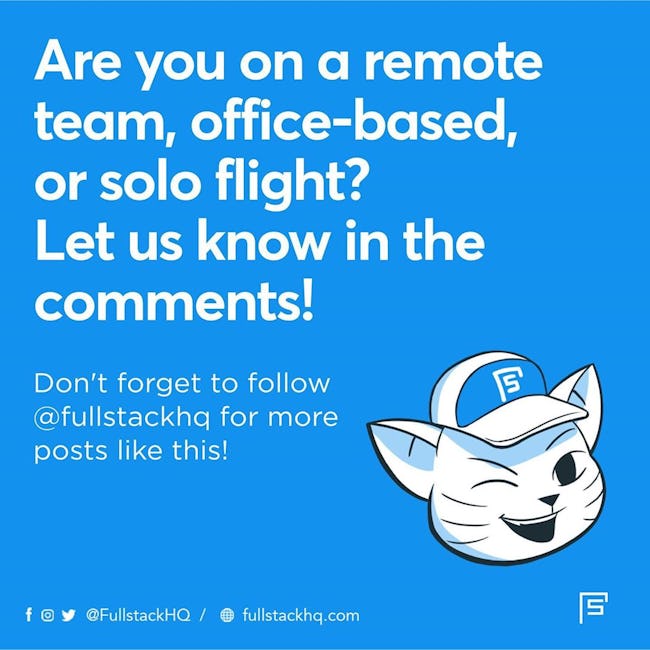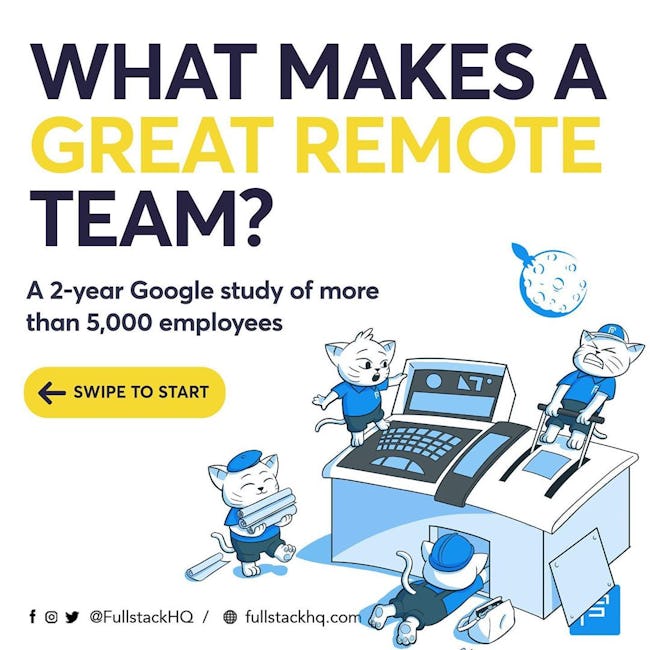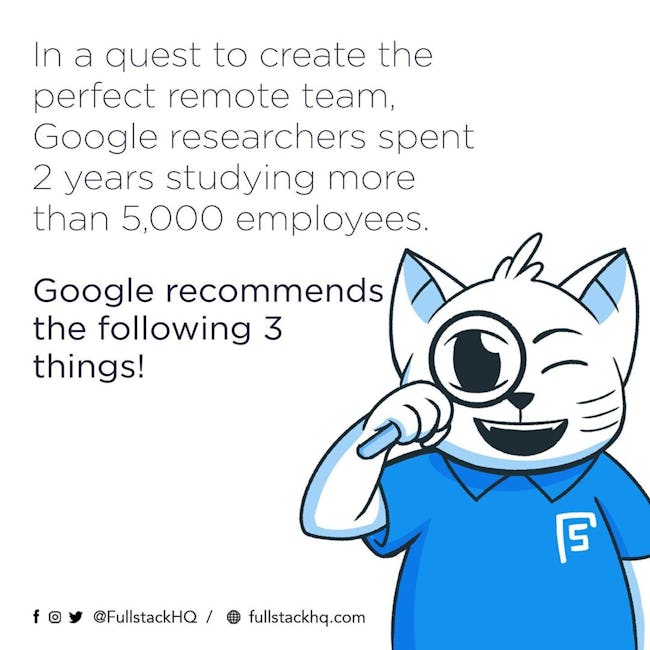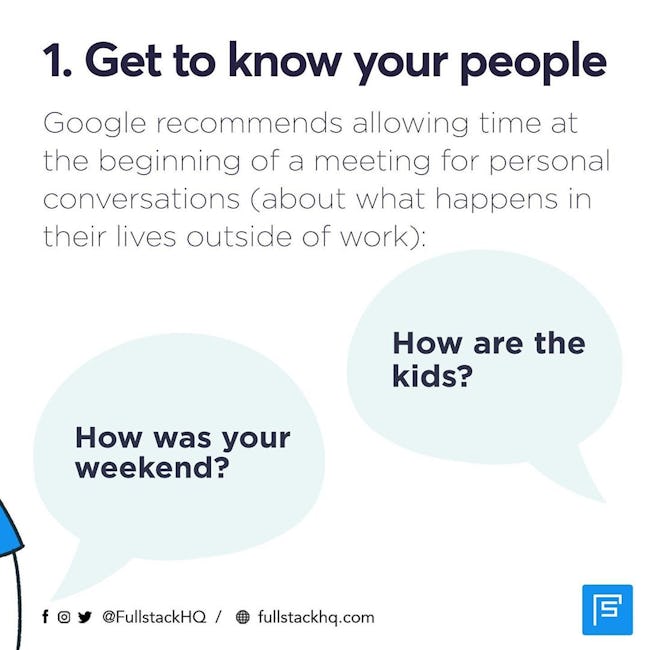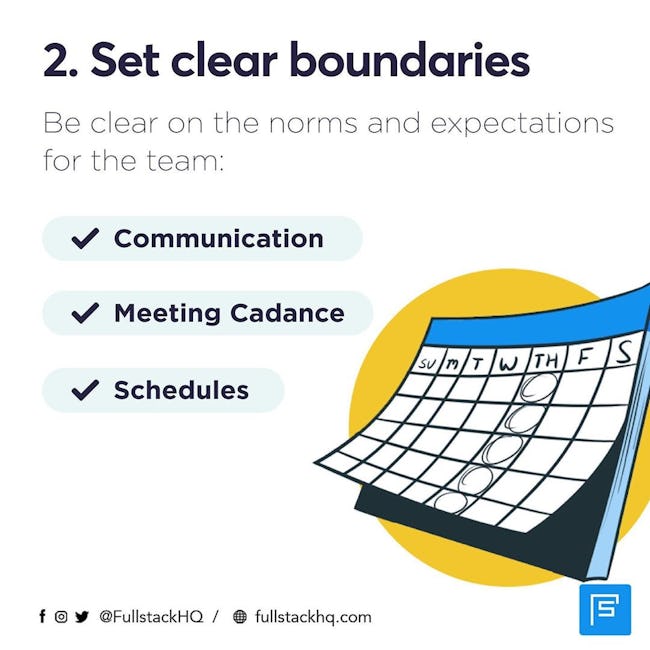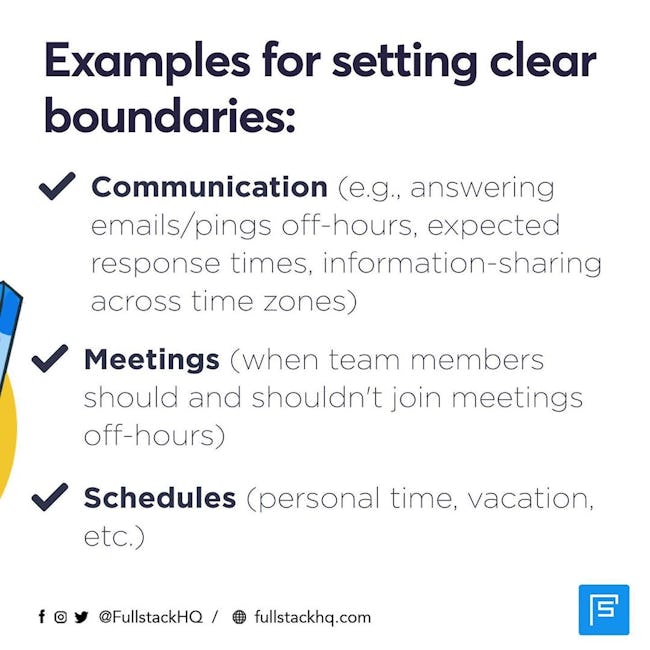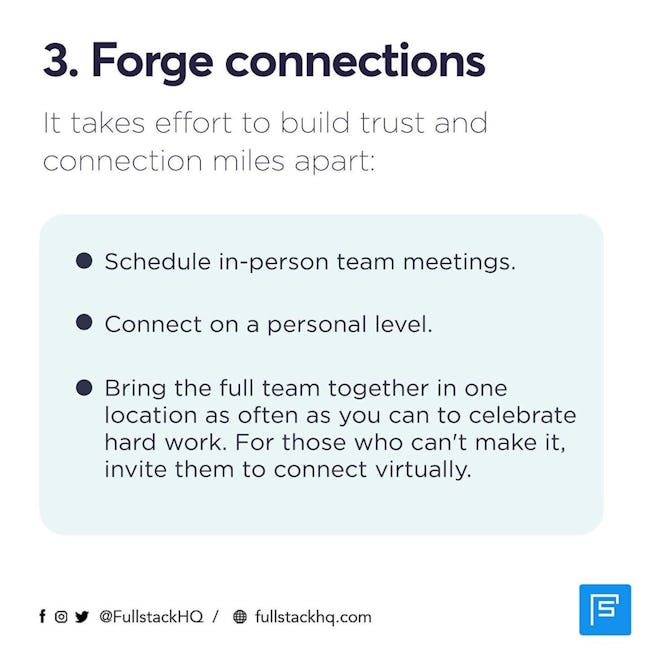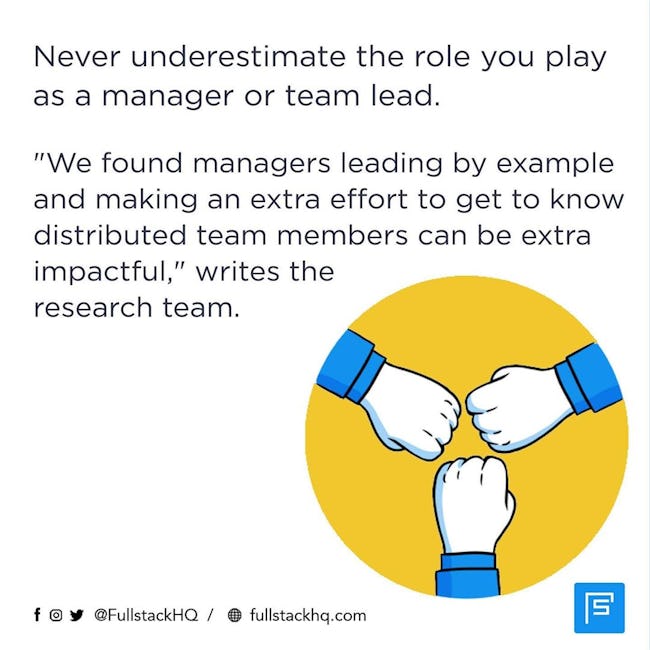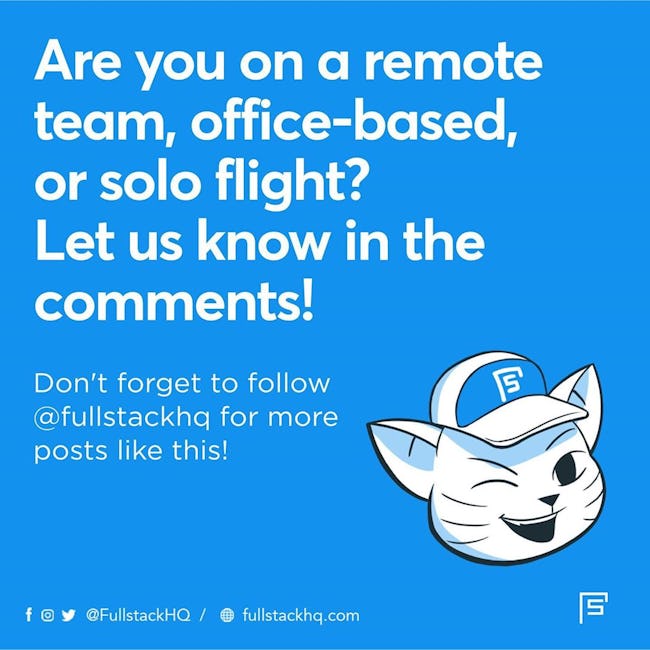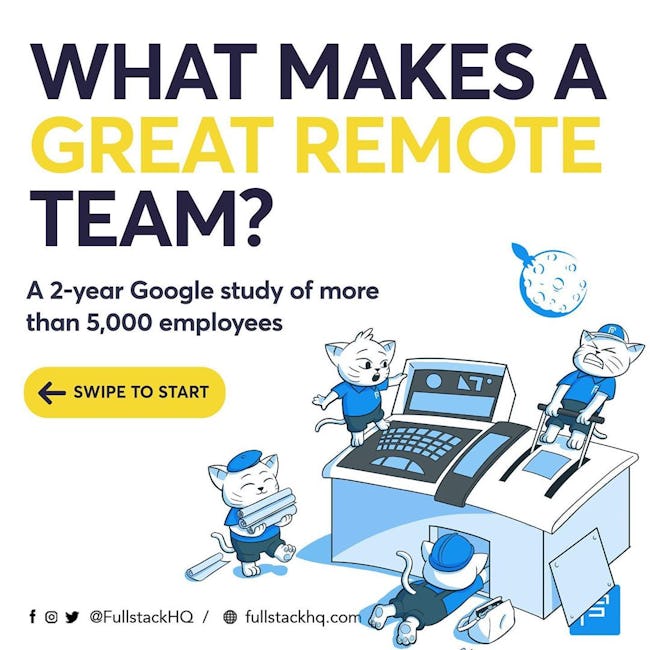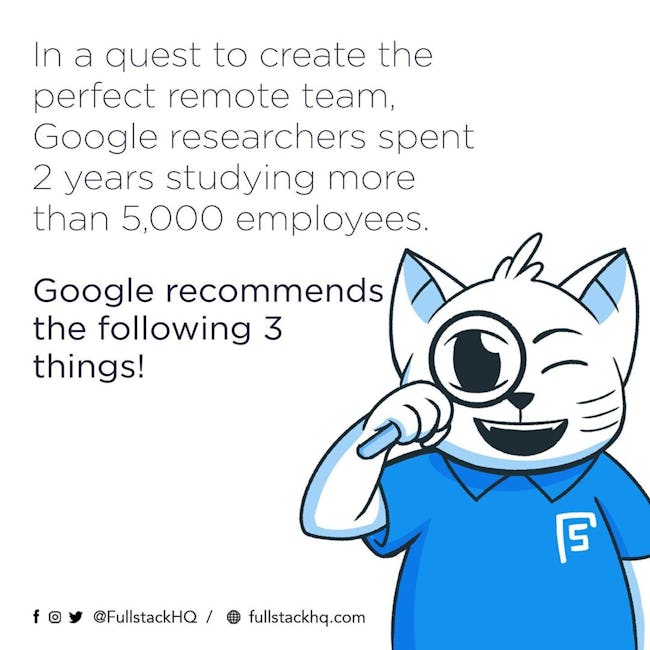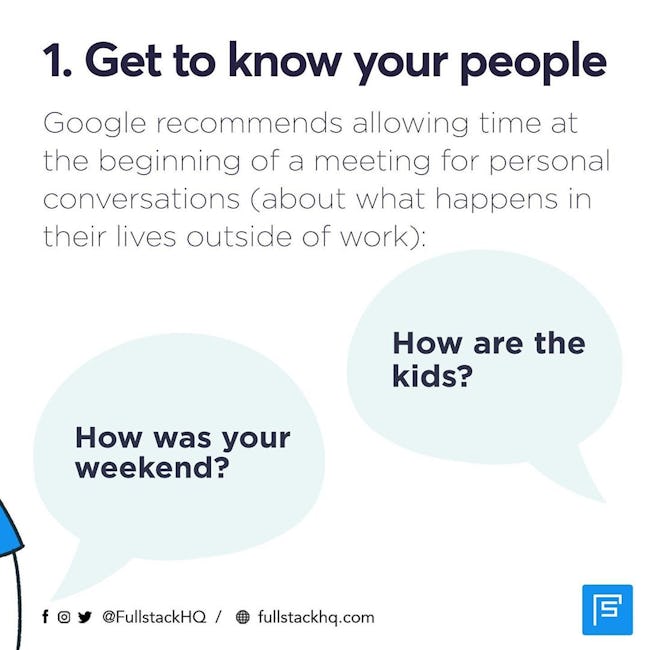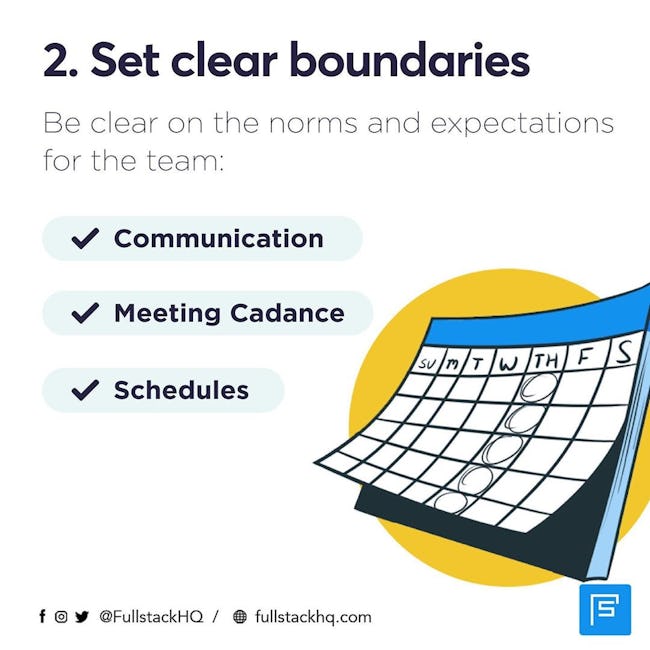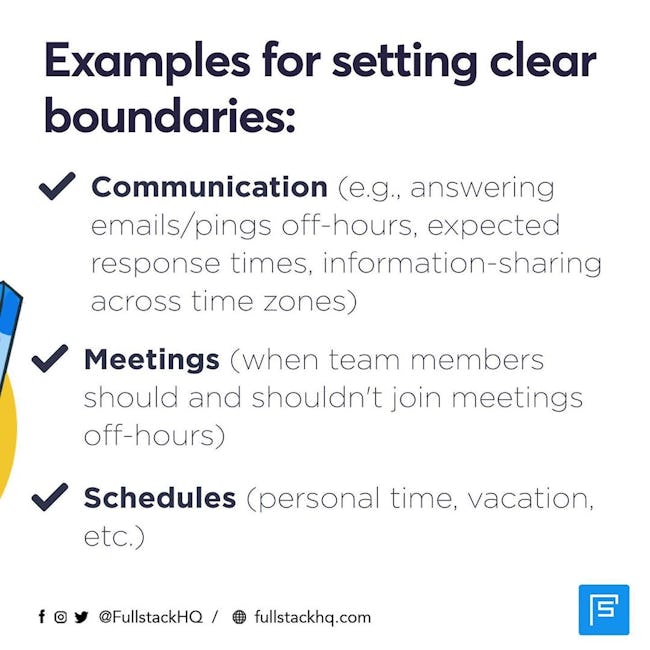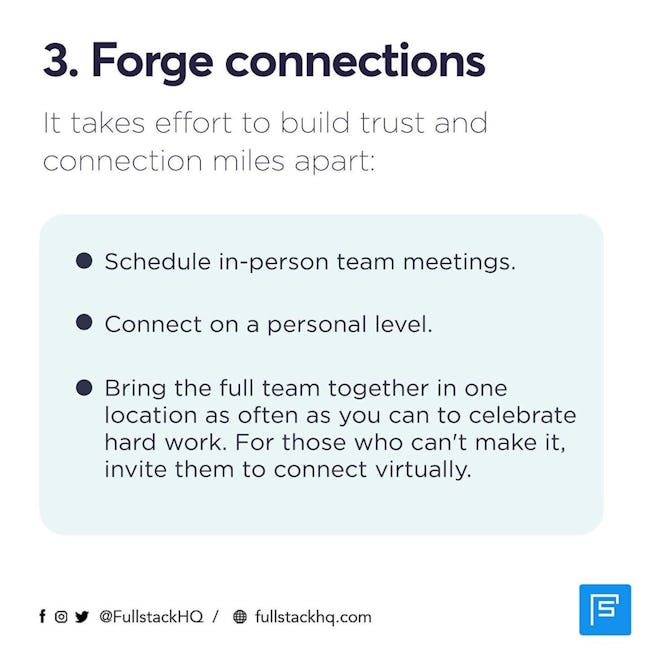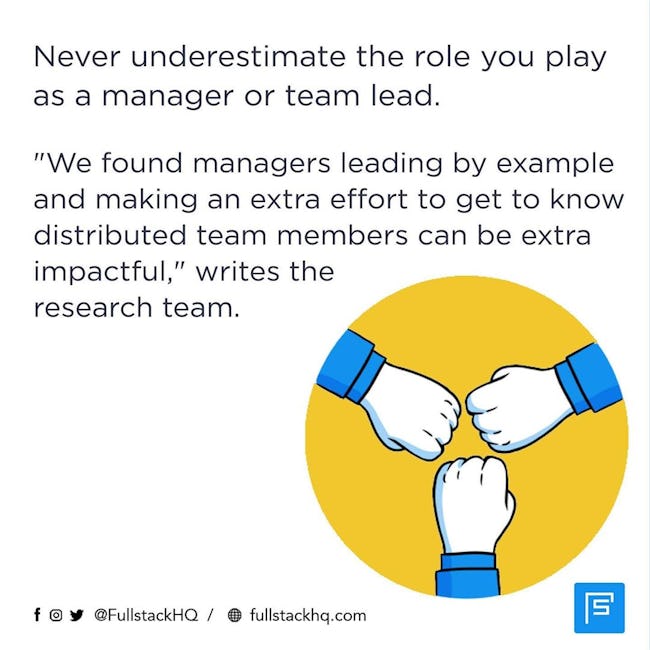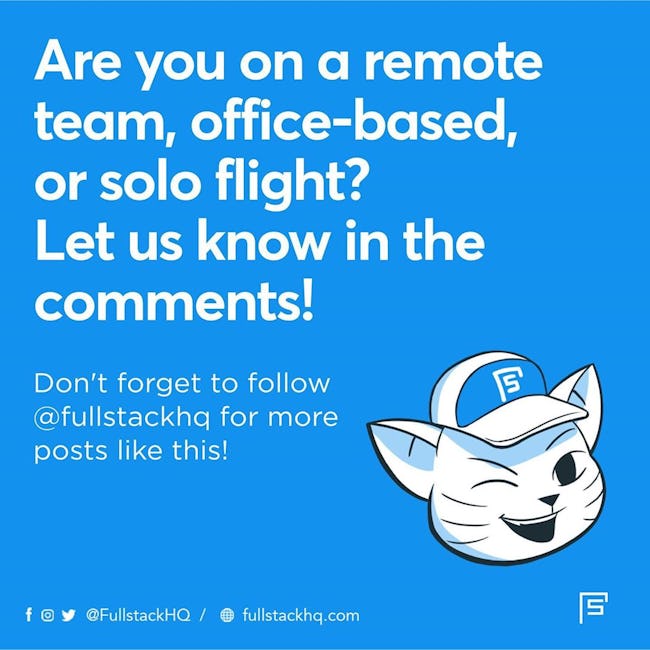 What Makes a Great Remote Team?
In a quest to create the perfect remote tear-n, Google researchers spent 2 years studying more than 5,000 employees.
Google recommends the following 3 things!
Get to know your peoplre
Google recommends allowing time at the beginning of a meeting for personal conversation (about what happens in their lives outside of work)
Set clear boundaries
Be clear on the norms and expectations for the team:
-Communication
-Meeting Cadance
-Schedules
Forge Connection
It takes effort to build trust and connection miles apart:
Schedule in-person team meetings
Connect on a personal level
Bring the full team together in one location as often as you can to celebrate hard work. For thos who can't make it, invite them to connect virtually
Never underestimate the role you play as a manager or team lead.
We found managers leading by example and making an extra effort to get to know distributed team members can be extra impactful, write the research team.
More booklets by Fullstack HQ
More Personal Development booklets
Your recently viewed booklets
See all booklets