Booklet
What Makes A Great Media Kit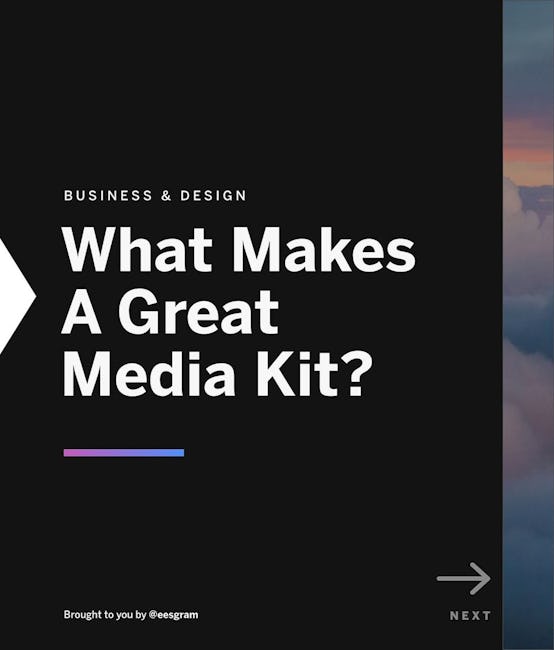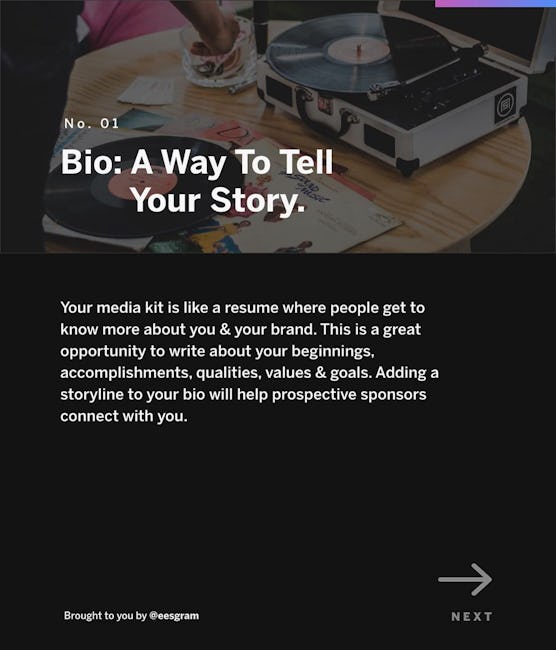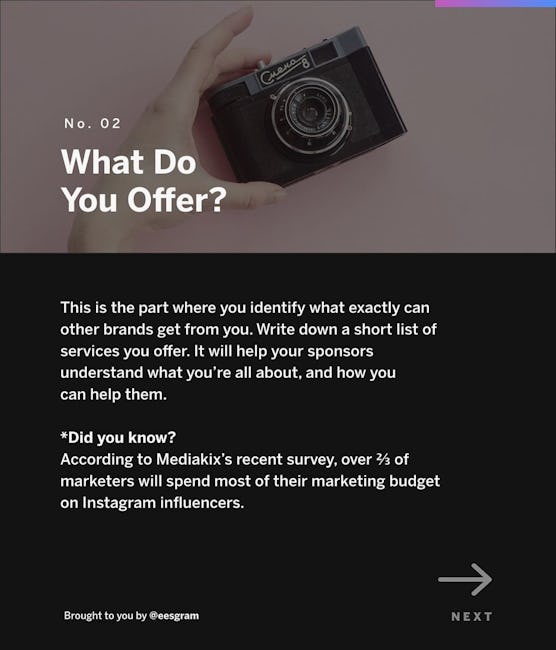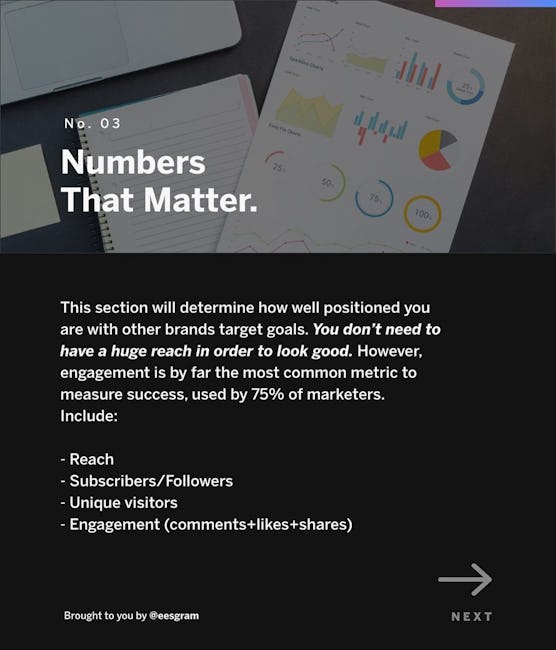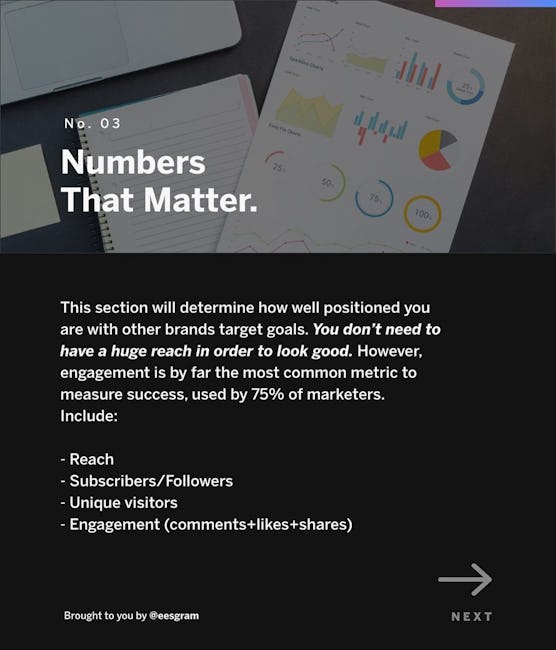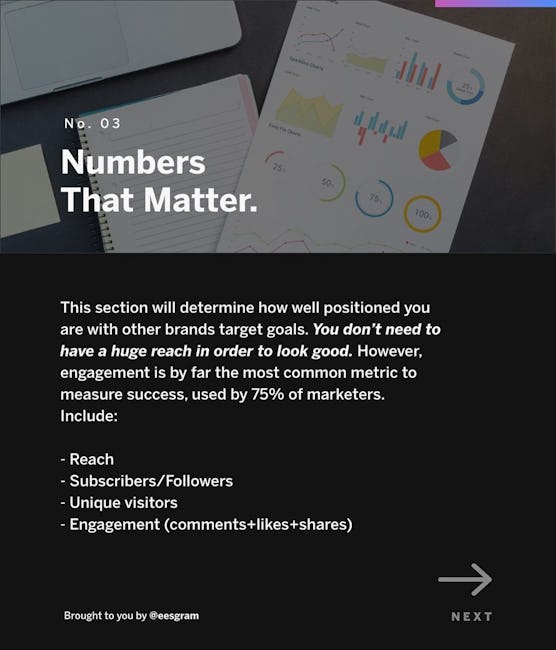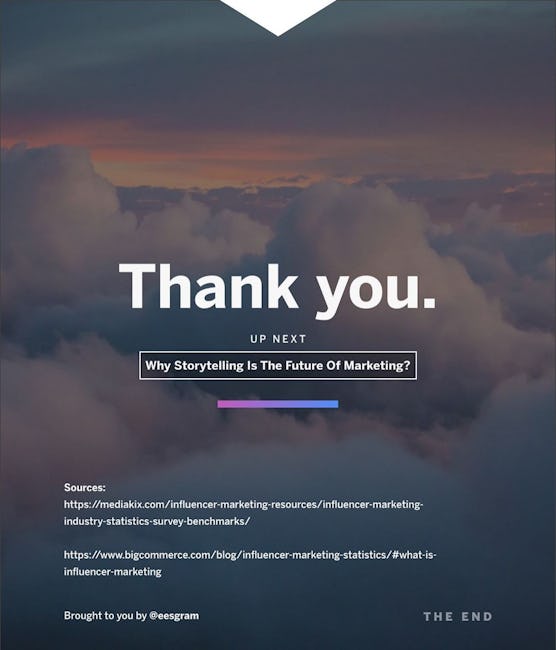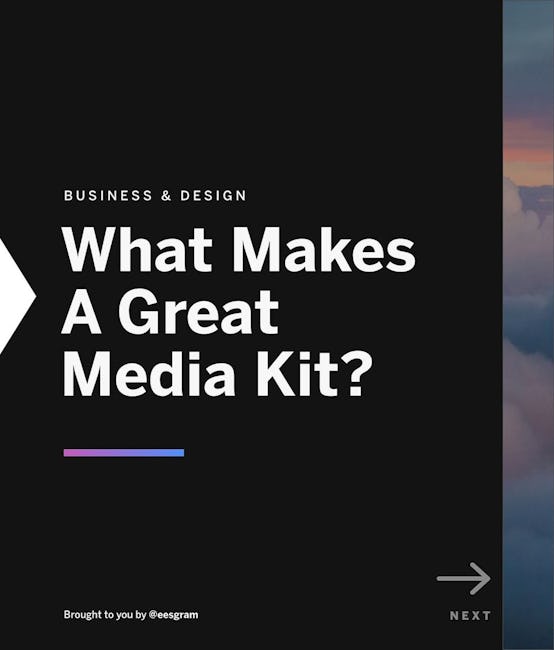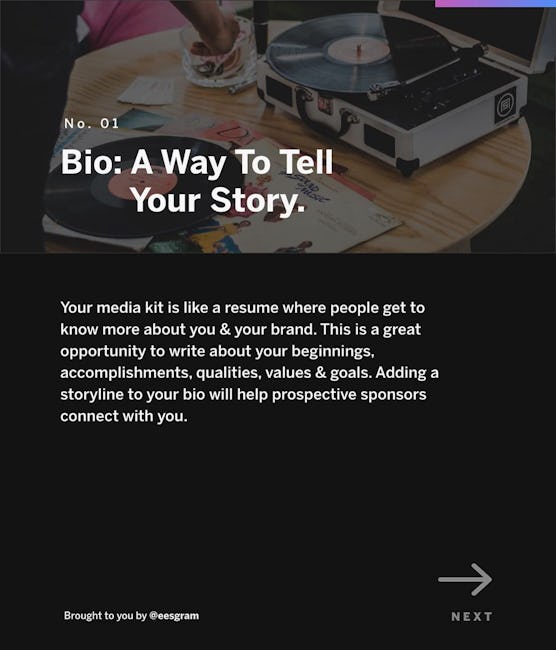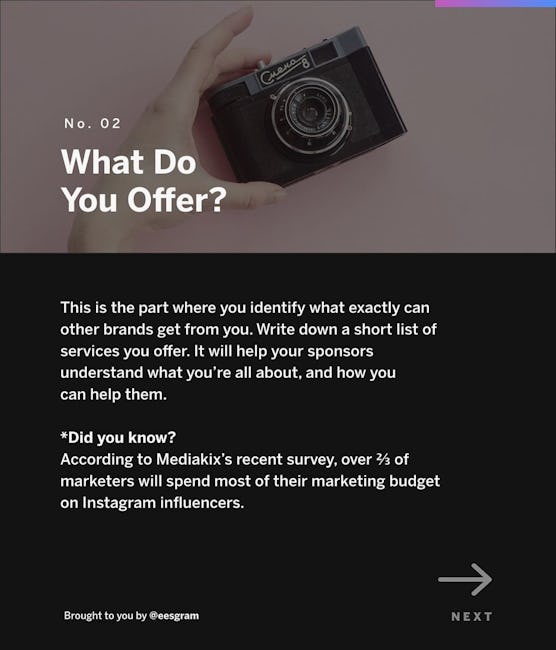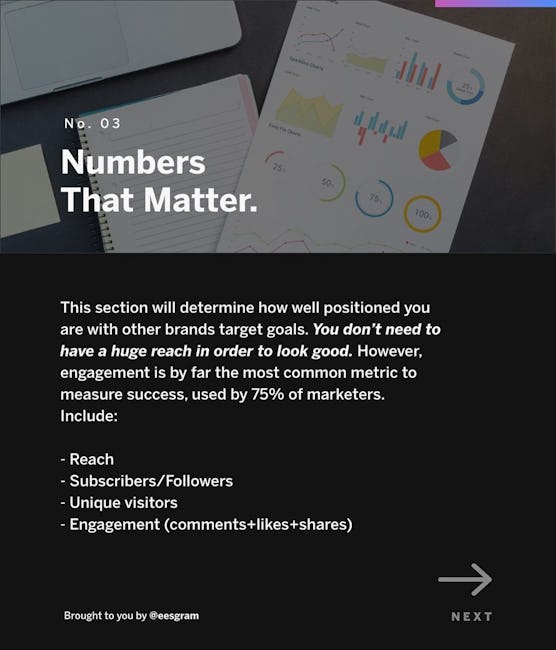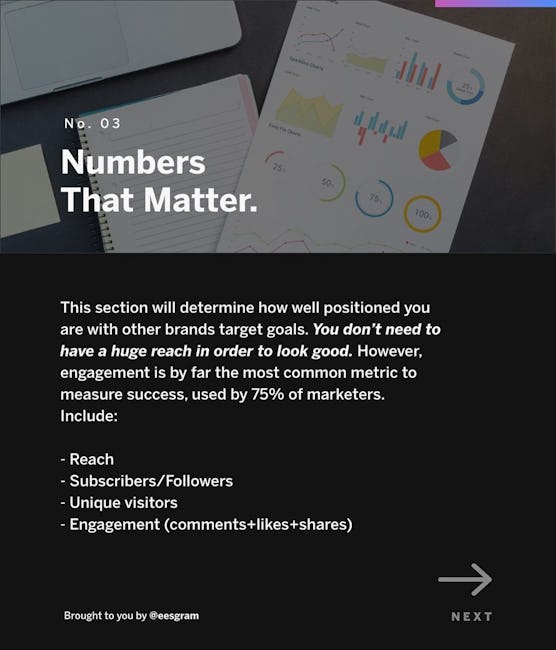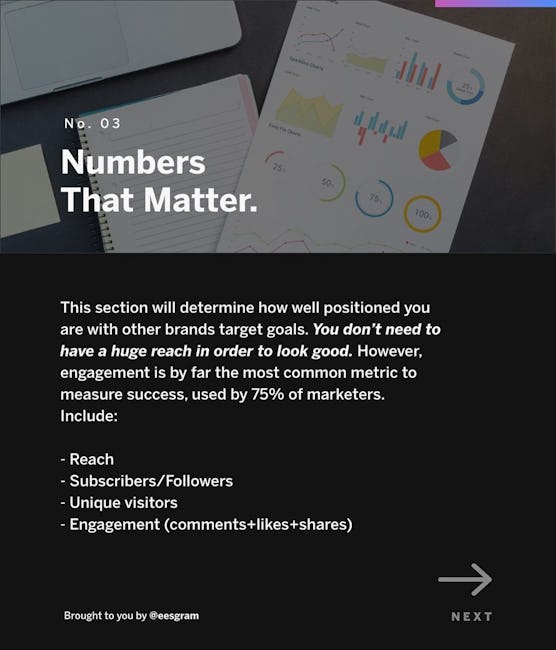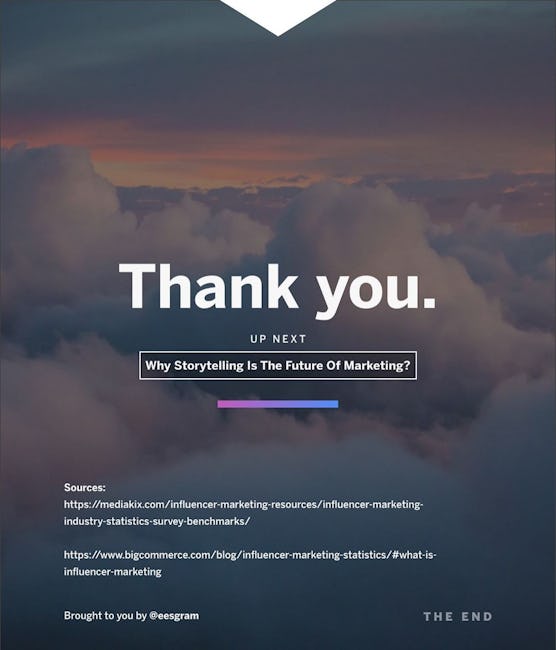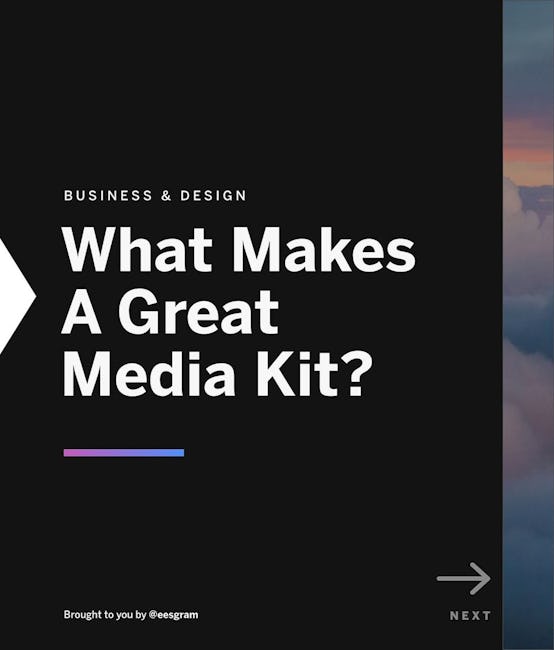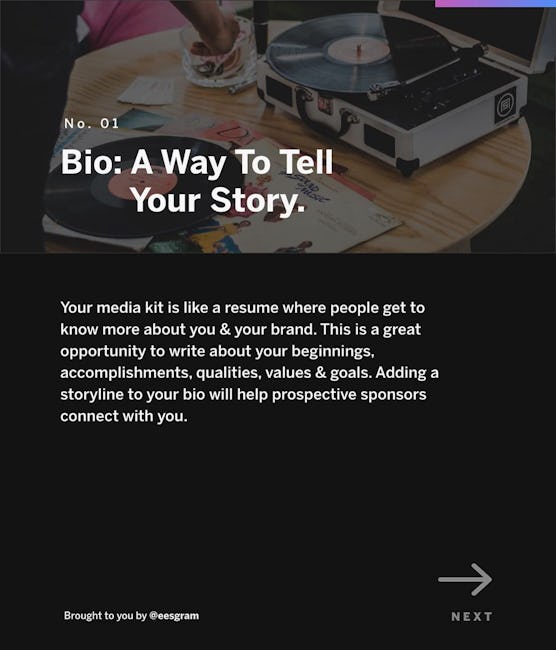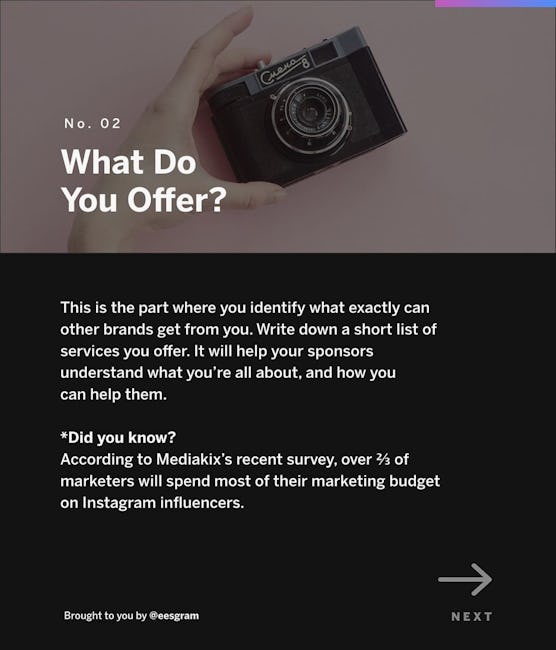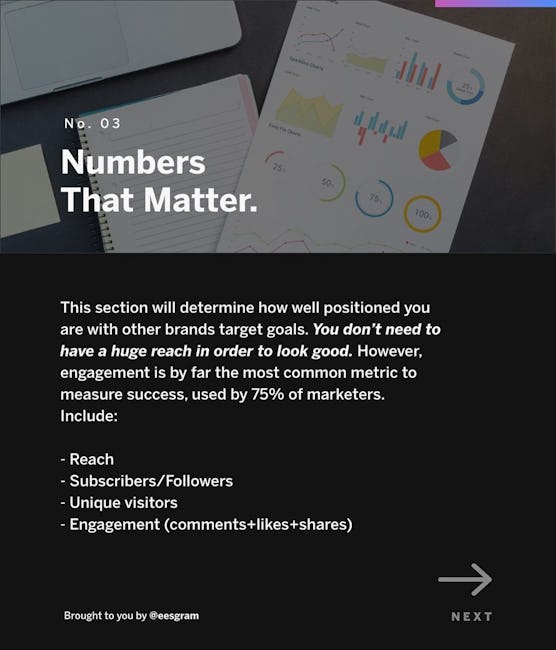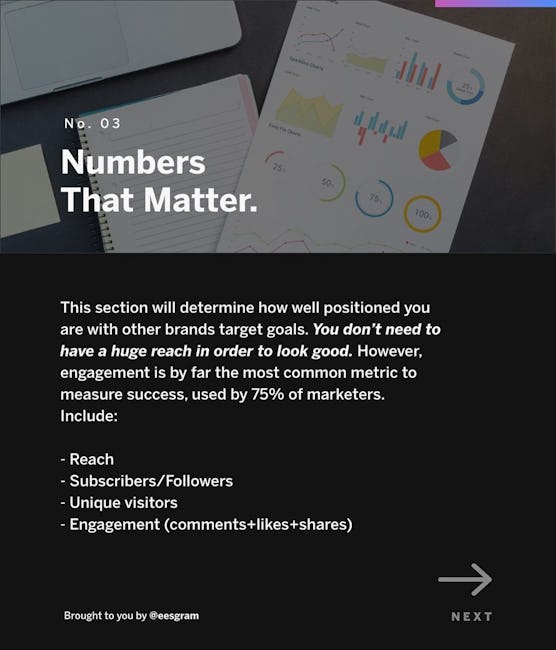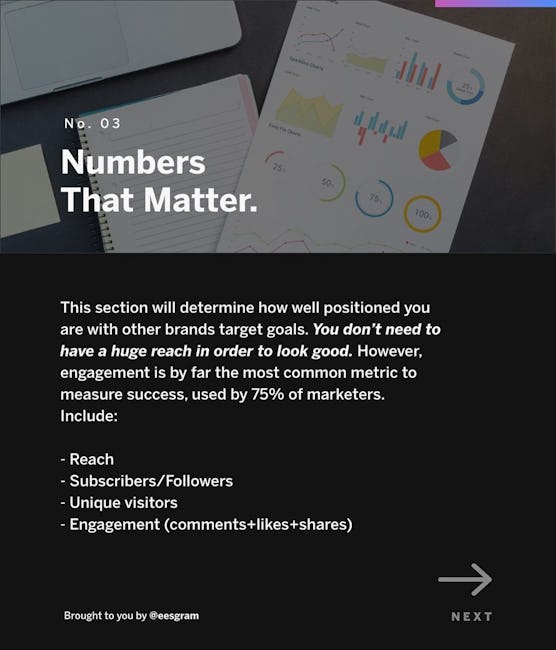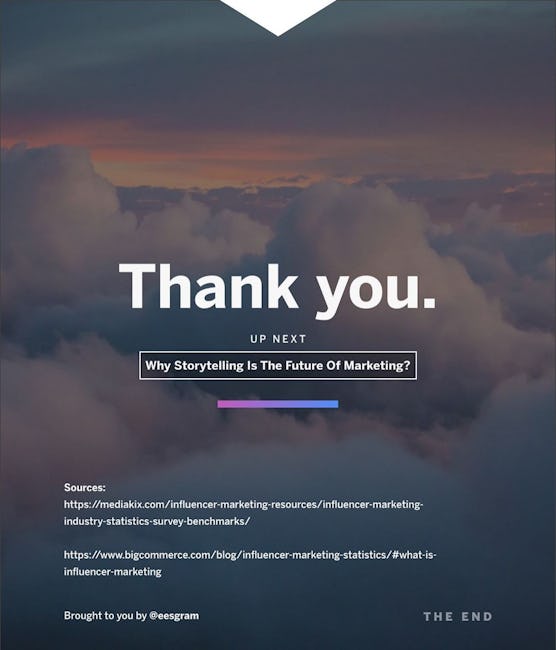 What Makes A Great Media Kit?
No. 01
Bio: A Way To Tell Your Story.
Your media kit is like a resume where people get to know more about you & your brand. This is a great opportunity to write about your beginnings, accomplishments. qualities. values & goals. Adding a storyline to your bio will help prospective sponsors connect with you.
No. 02
What Do You Offer?
This is the part where you identify what exactly can other brands get from you. Write down a short list Of services you Offer. It will help your sponsors understand what you're all about, and how you can help them.
*Did you know?
According to Mediakix•s recent survey. over % Of marketers will spend most Of their marketing budget on Instagram influencers.
No. 03
Numbers That Matter.
This section will determine how well positioned you are with other brands target goals. You don't need to have a huge reach in order to look good. However. engagement is by far the most common metric to measure Success, used by 75% Of marketers. Include:
- Reach
- Subscribers/Followers
- Unique visitors
- Engagement (comments+likes+shares)
No. 04
Audience Demographic.
Describing your audience will help brands determine if your audience matches their target audience. In this section. you can mention your audience's age range. gender & location. Many social media platforms offers integrated insight on your audience. For blog website, Google analytics is your 'go-to' platform.
No. 05
Partnerships & Contact
Finally, this is the final part of your media kit. In the Partnerships section. add the logos of relevant companies you worked with. A minimum of 4 logos is strongly suggested. In the end we should see your contact info:
- Email
- Blog/ Portfolio website link
- Social media handle
- Address (optional)
- Phone number (optional)
More booklets by Elias Serrano
More Design booklets
Your recently viewed booklets
See all booklets