Booklet
What Is The Future Of Online Shopping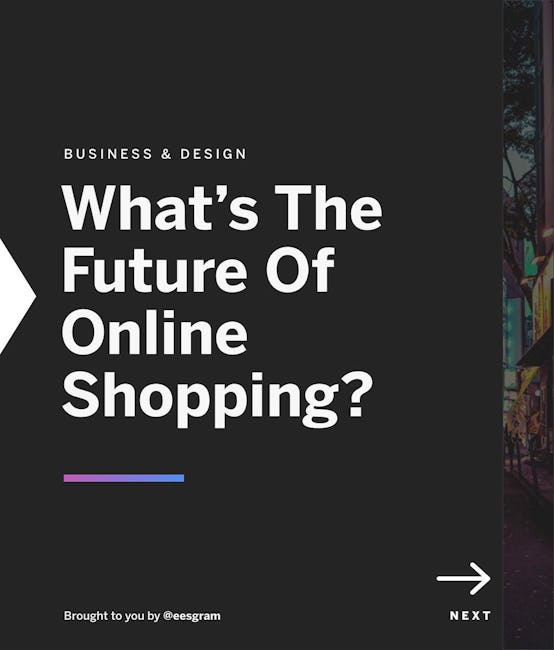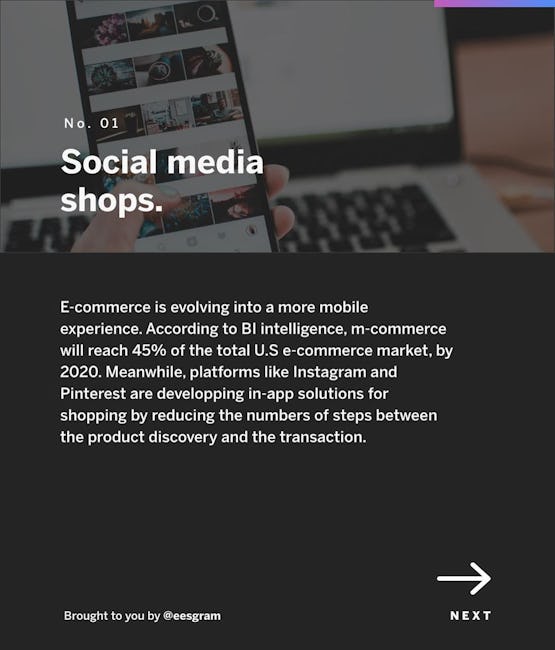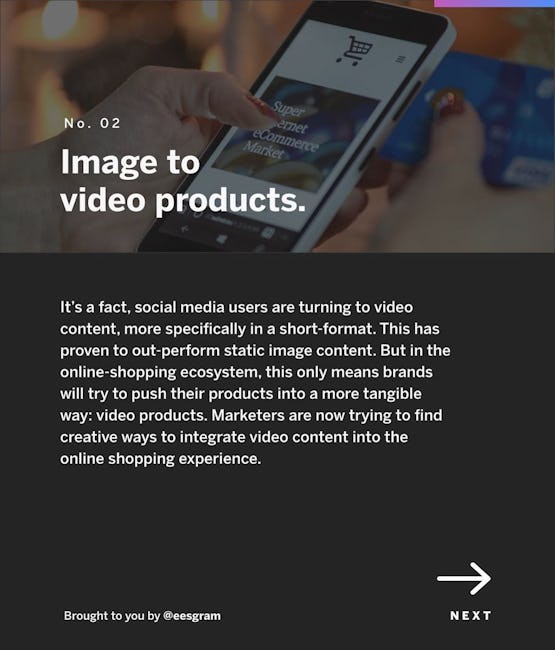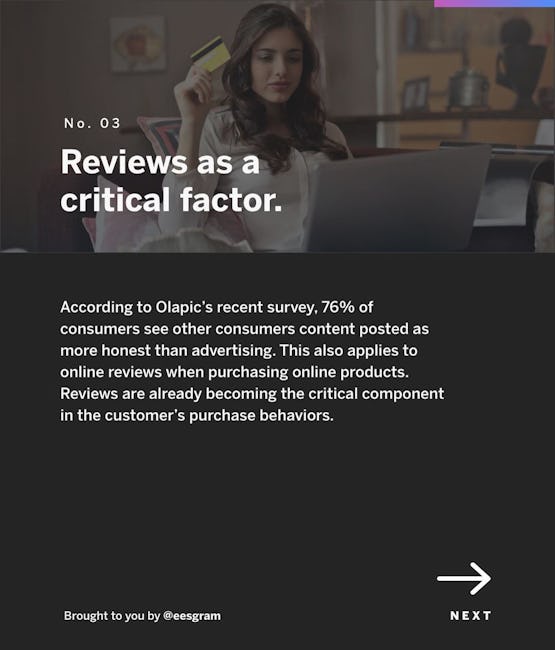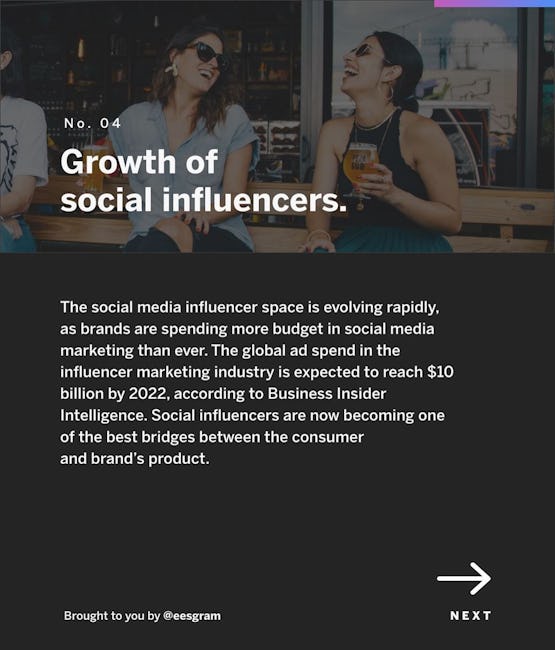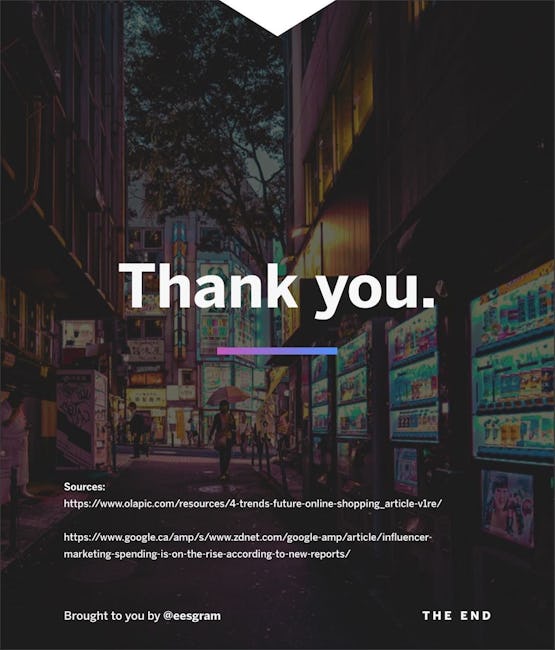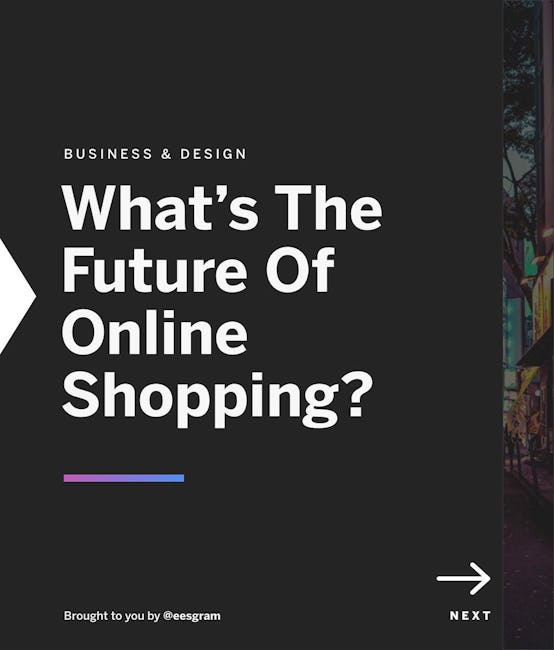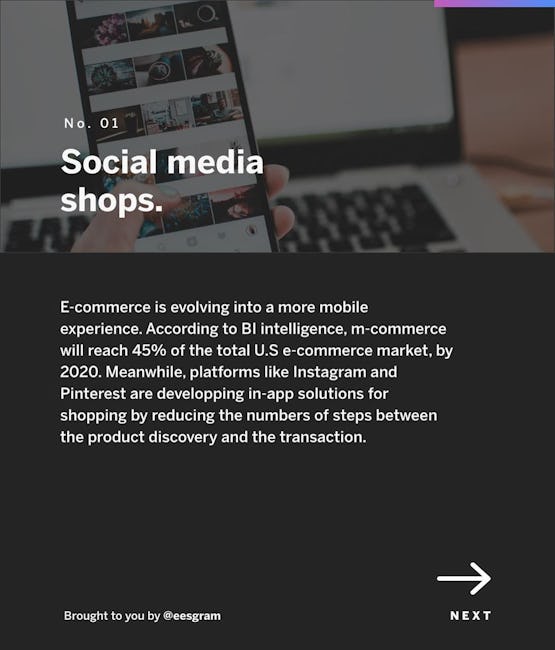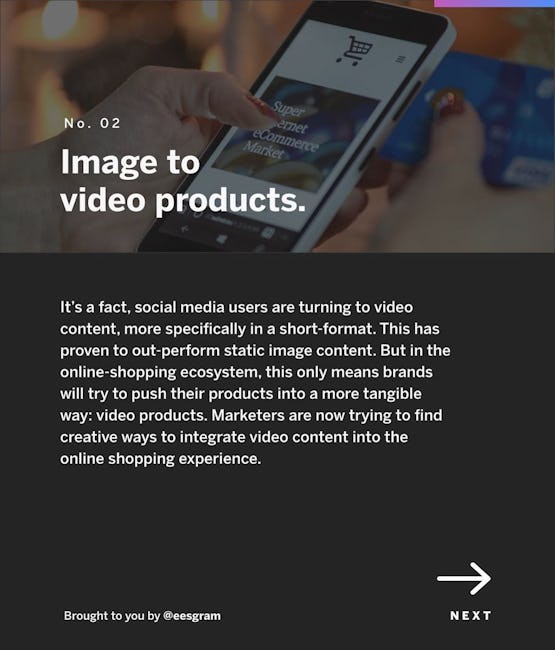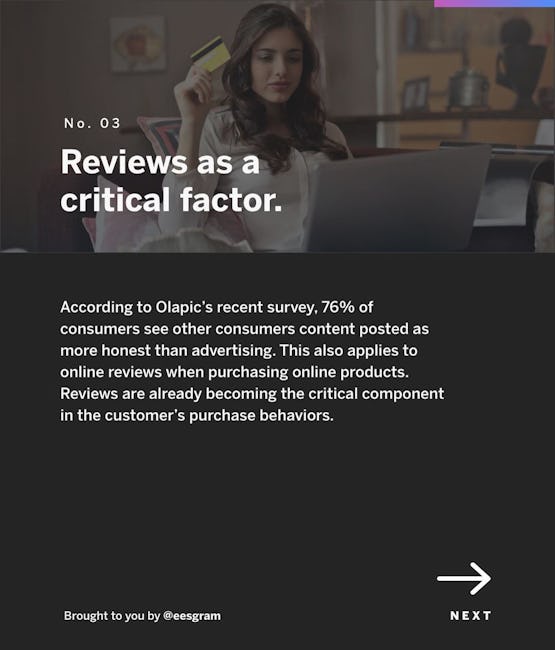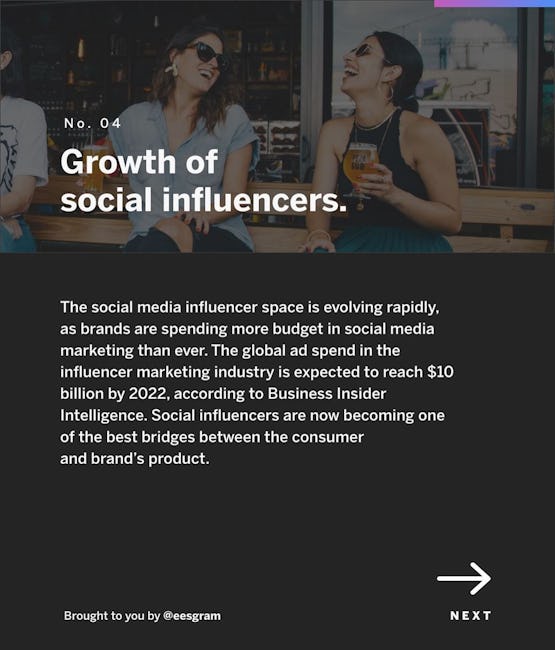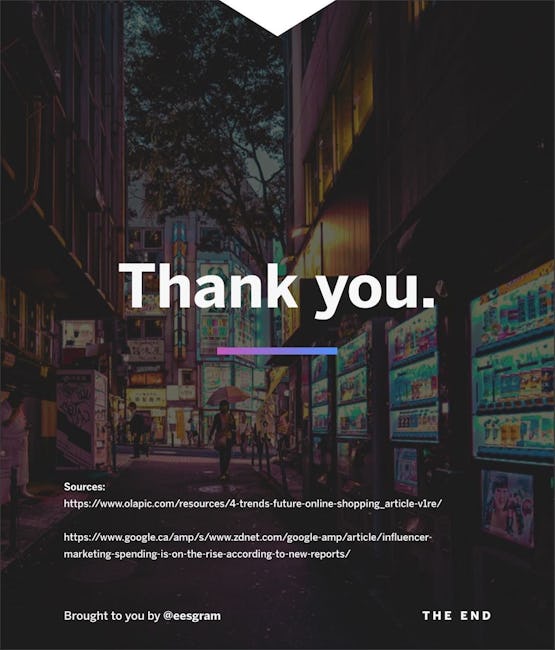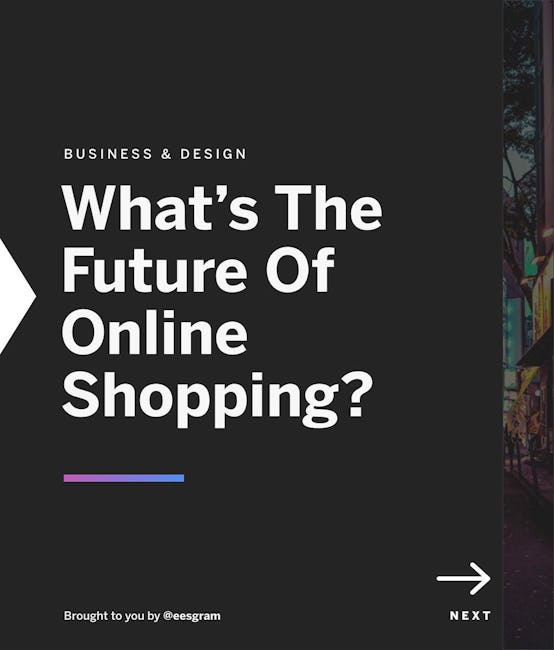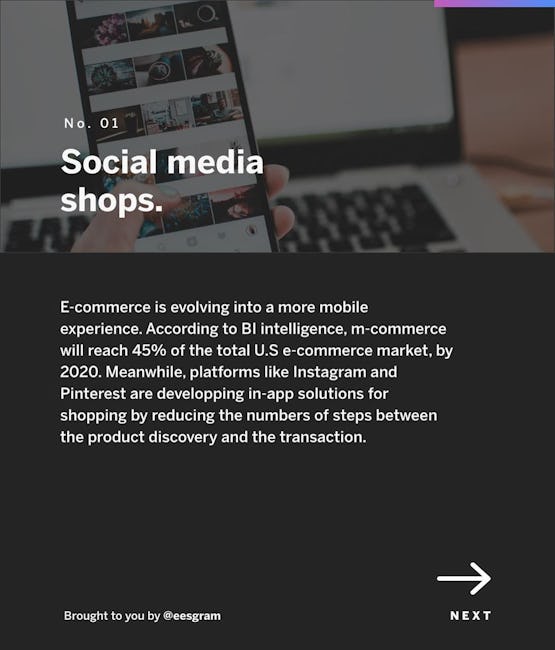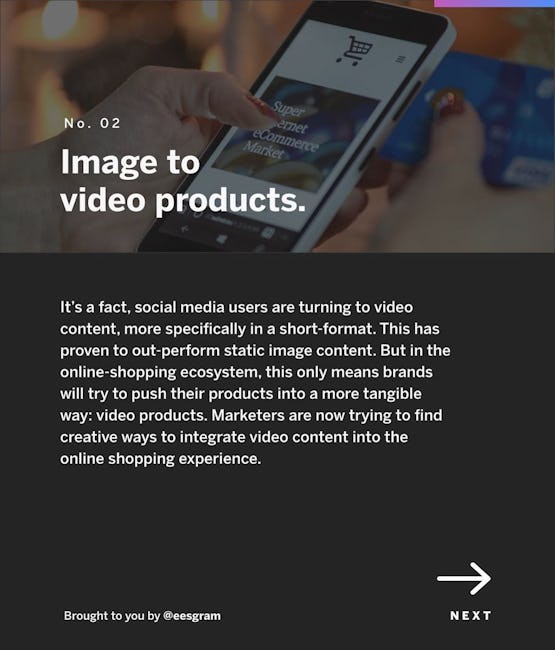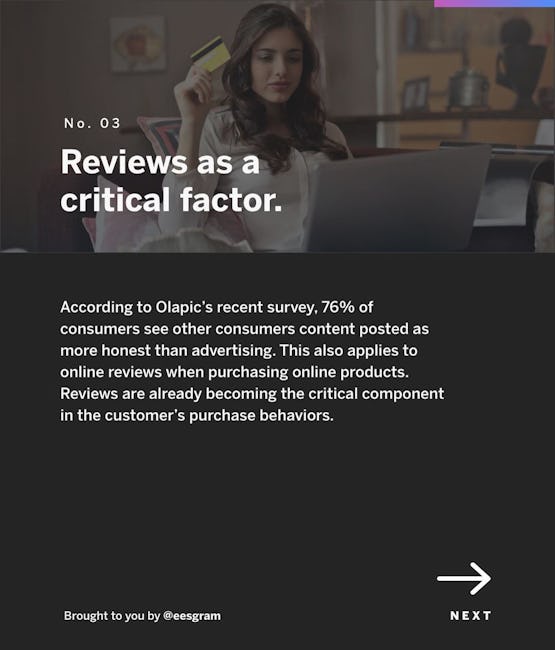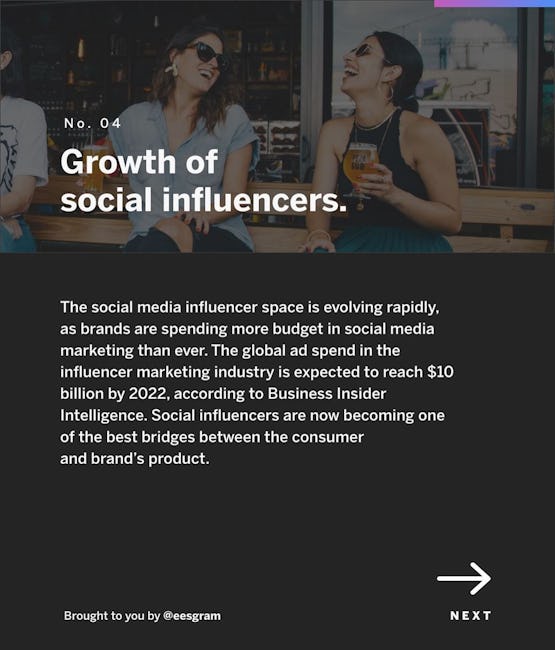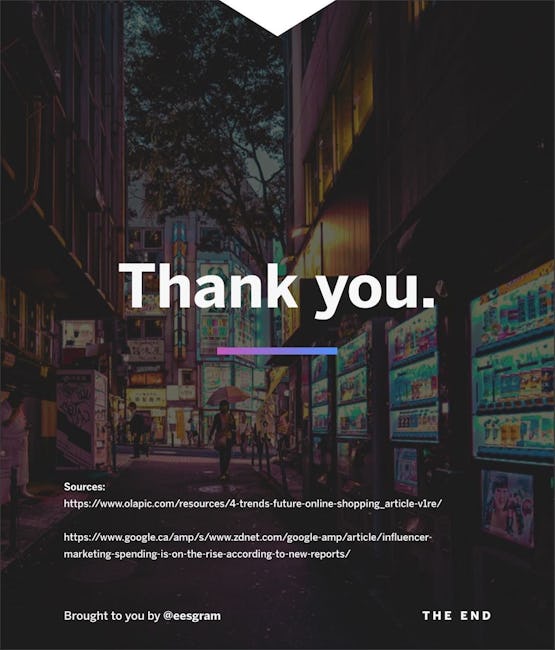 What's The Future Of Online Shopping?
No. 01
Social media shops.
E-commerce is evolving into a more mobile experience. According to Bl intelligence. m-commerce will reach 45% of the total U.S e-commerce market. by 2020. Meanwhile, platforms like Instagram and Pinterest are developing in-app solutions for shopping by reducing the numbers of steps between the product discovery and the transaction.
No. 02
Image to video products.
It's a fact. social media users are turning to video content, more specifically in a short-format. This has proven to out-perform static image content. But in the online-shopping ecosystem. this only means brands will try to push their products into a more tangible way. video products. Marketers are now trying to find creative ways to integrate video content into the online shopping experience.
No. 03
Reviews as a critical factor.
According to Olapic's recent survey, 76% of consumers see other consumers content posted as more honest than advertising. This also applies to online reviews when purchasing online products. Reviews are already becoming the critical component in the customer's purchase behaviors.
No. 04
Growth of social influencers.
The social media influencer space is evolving rapidly, as brands are spending more budget in social media marketing than ever. The global ad spend in the influencer marketing industry is expected to reach $10 billion by 2022. according to Business Insider Intelligence. Social influencers are now becoming one of the best bridges between the consumer and brand's product.
More booklets by Elias Serrano
More Design booklets
Your recently viewed booklets
See all booklets