Booklet
What is it like to be a freelancer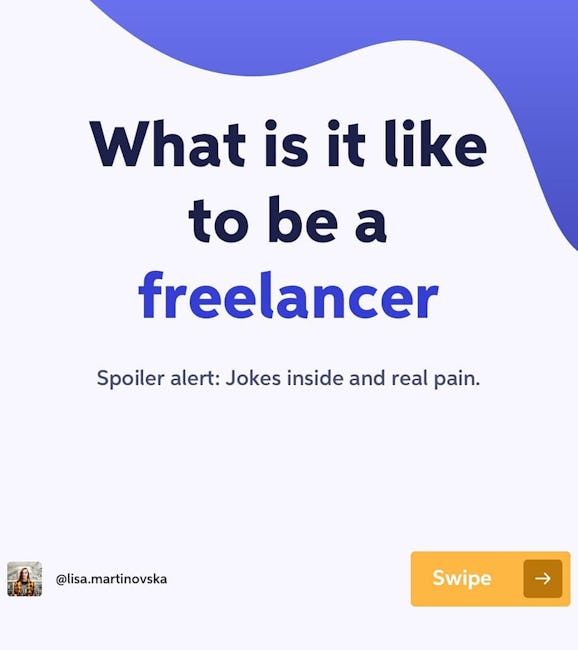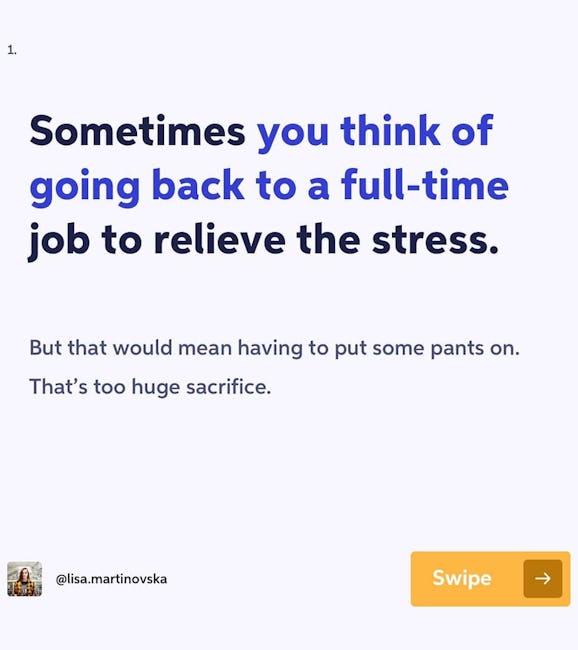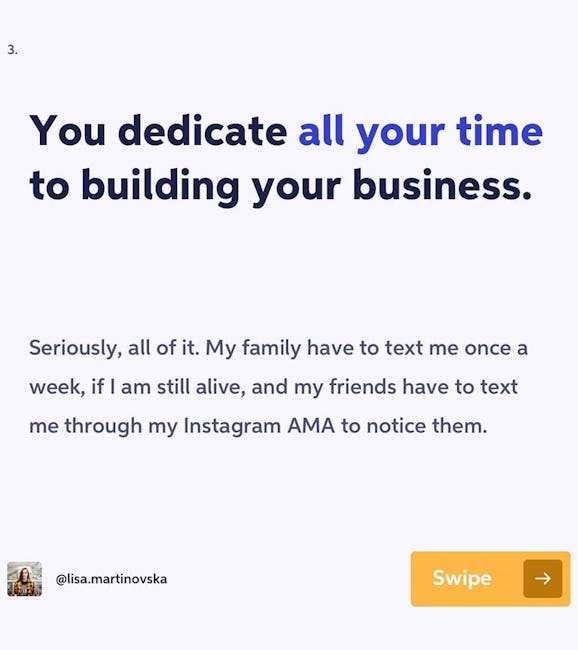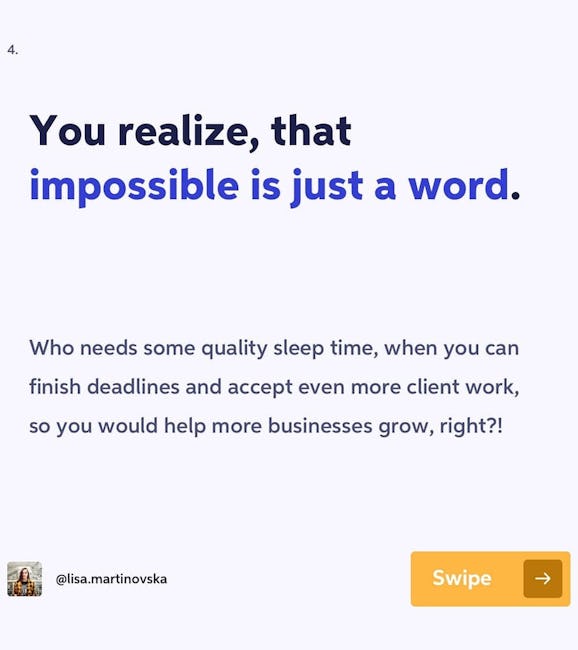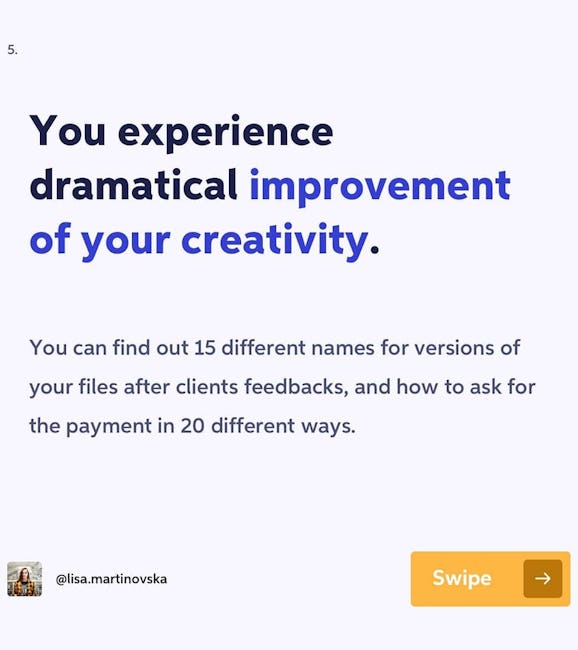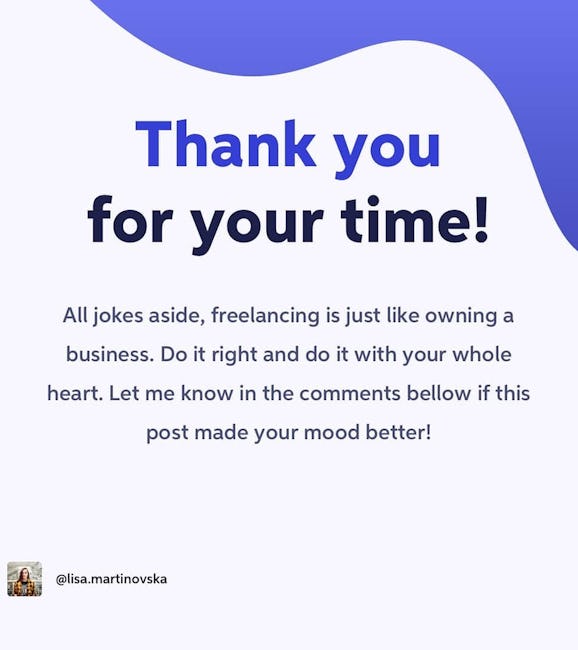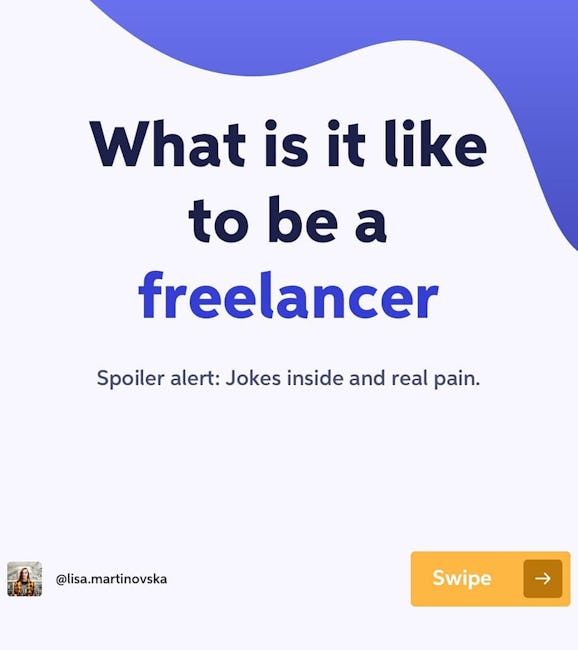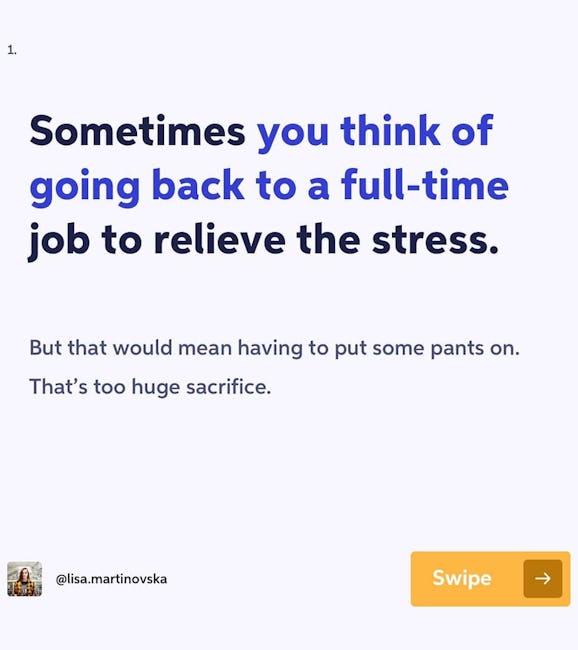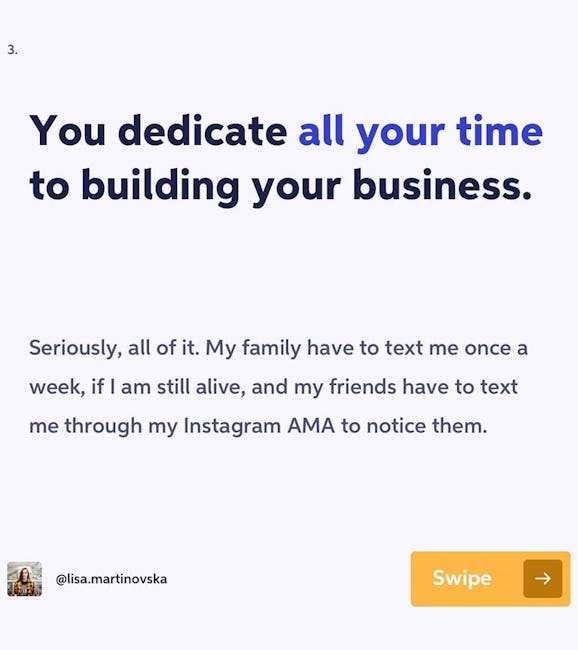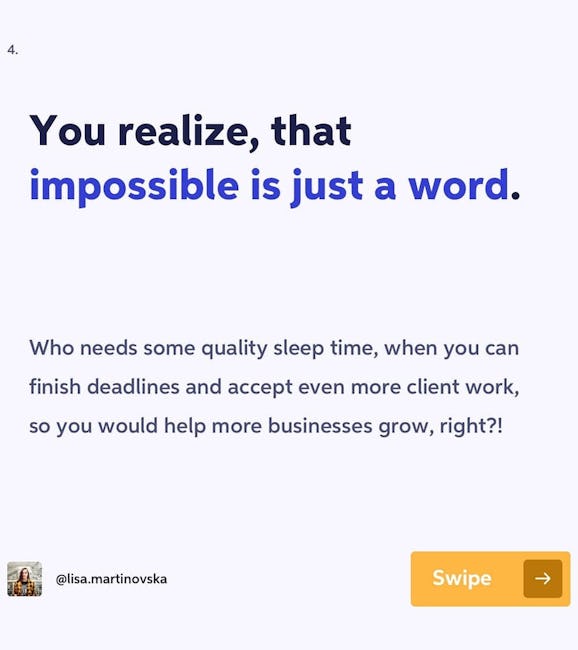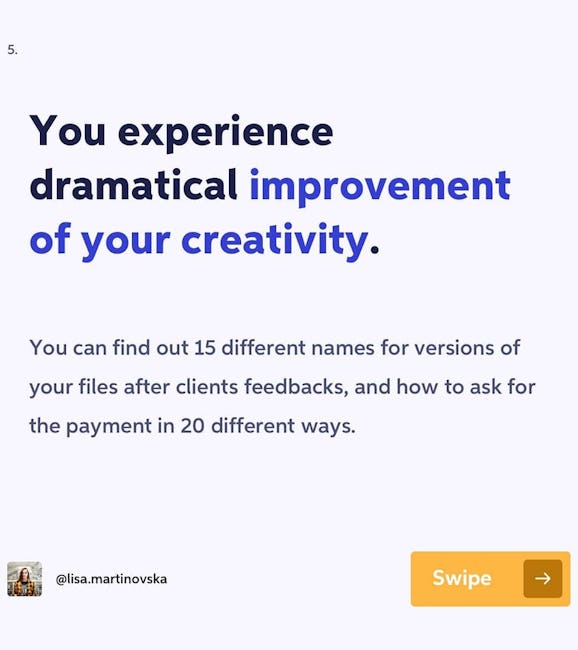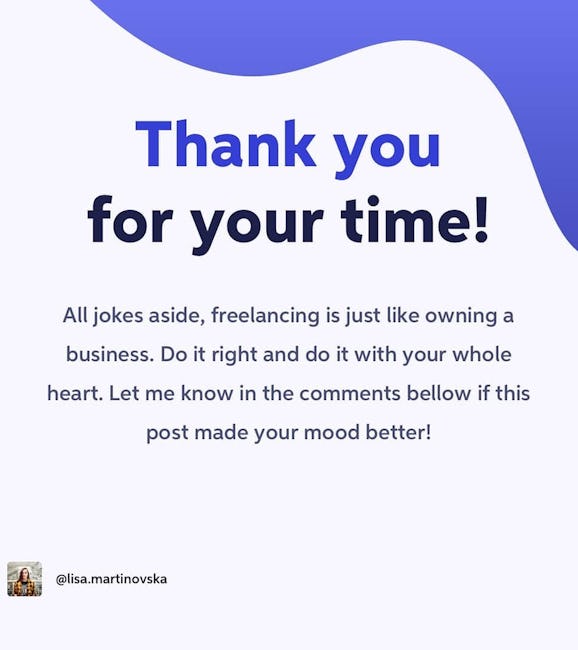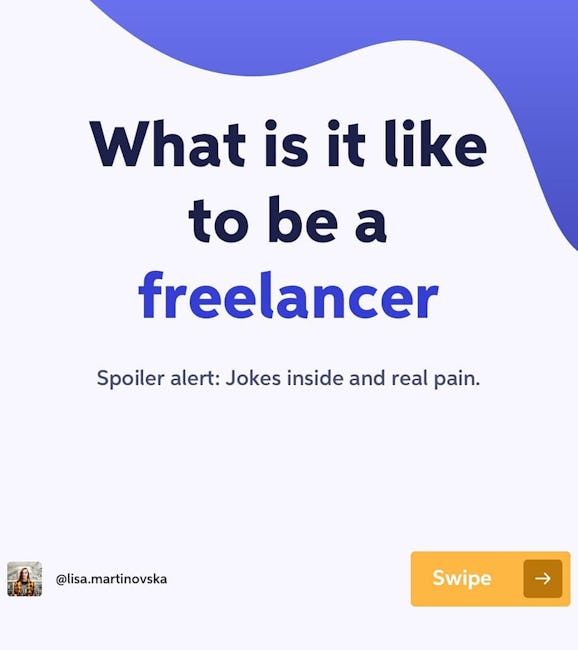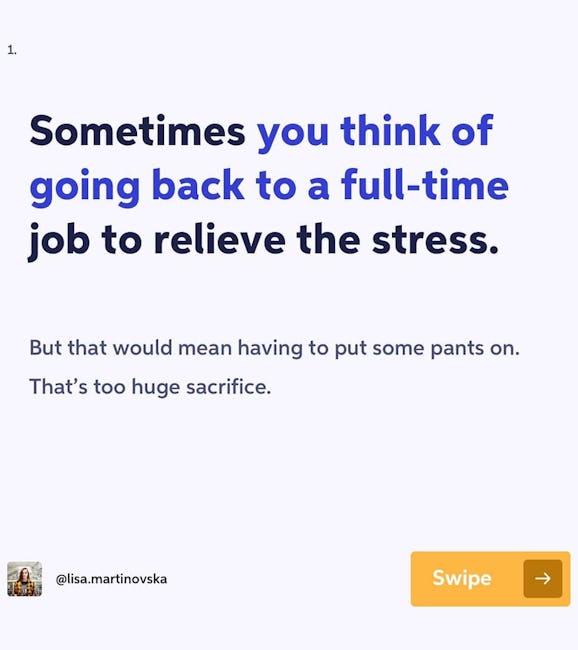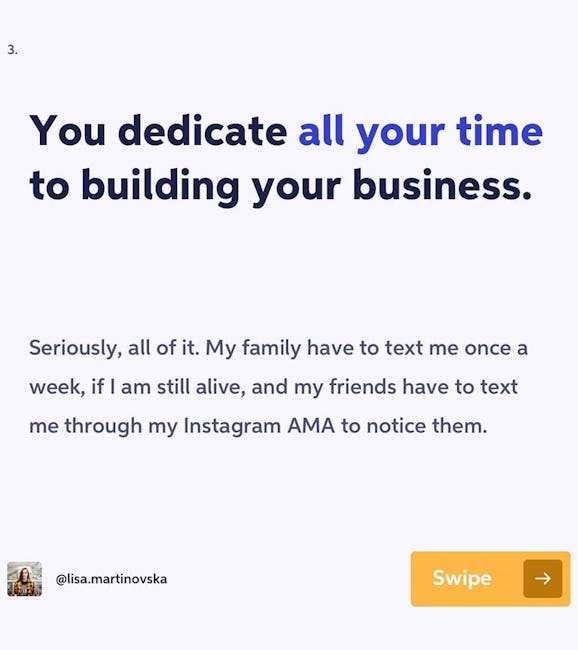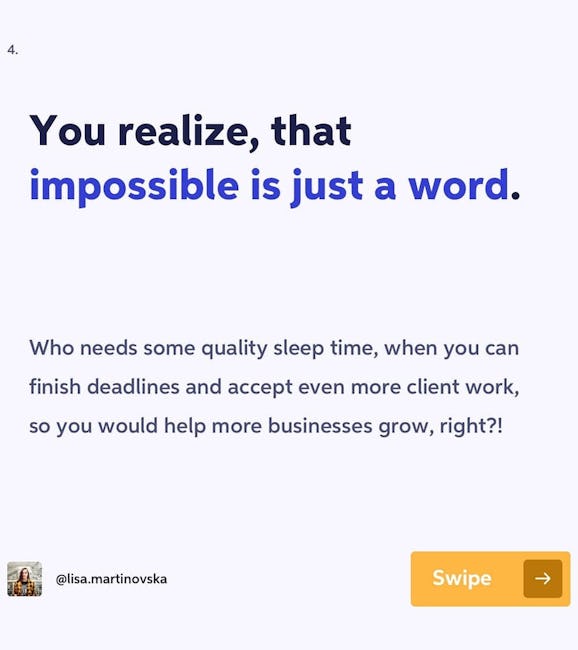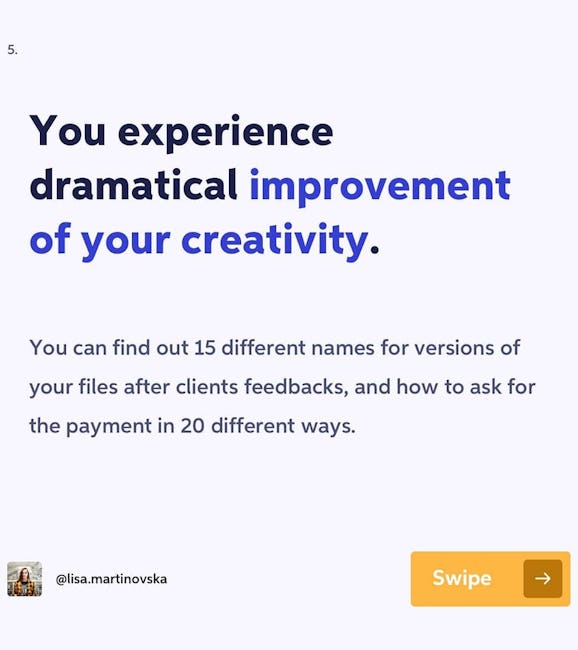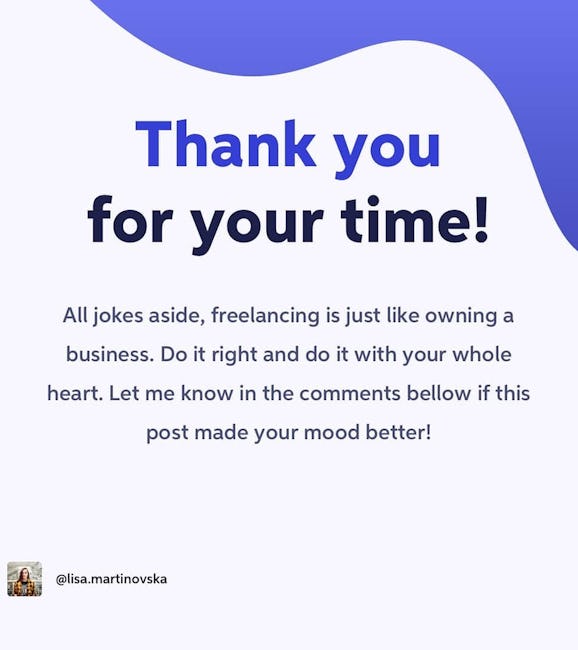 What is it like to be a freelancer
Spoiler alert: Jokes inside and real pain.
1. Sometimes you think of going back to a full-time job to relieve the stress.
But that would mean having to put some pants on.
That's too huge sacrifice.
2. You get highly business driven mindset.
For example, you figure out, that having Starbucks open 24/7 everywhere would raise their profits from designers and developers hard.
3. You dedicate all your time to building your business.
Seriously, all of it. My family have to text me once a week, if I am still alive, and my friends have to text me through my Instagram AMA to notice them.
4. You realize, that impossible is just a word.
Who needs some quality sleep time, when you can finish deadlines and accept even more client work, so you would help more businesses grow, right?!
5. You experience dramatical improvement of your creativity.
You can find out 15 different names for versions of your files after clients feedbacks, and how to ask for the payment in 20 different ways.
Thank you for your time!
Let me know in the comments bellow if you enjoyed this post and if you find it useful, you can share it with others!
More booklets by Lisa Martinovska
More Personal Development booklets
Your recently viewed booklets
See all booklets