Booklet
What Is Hierarchy In Design?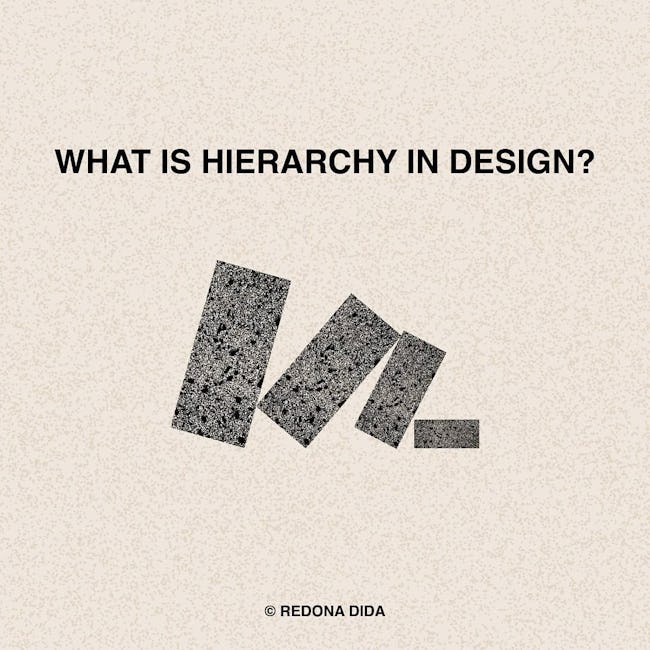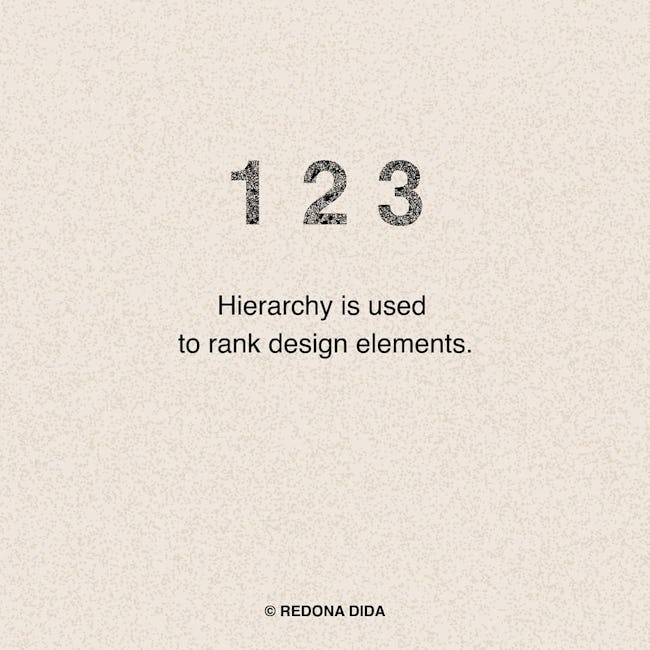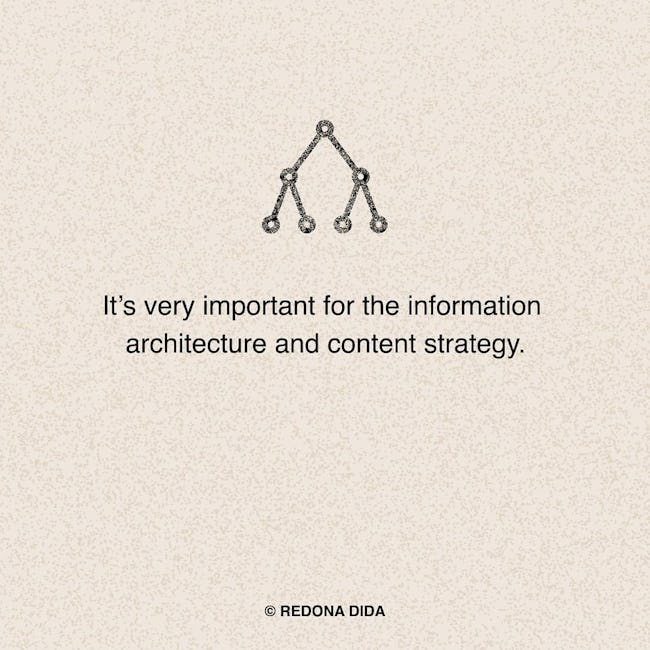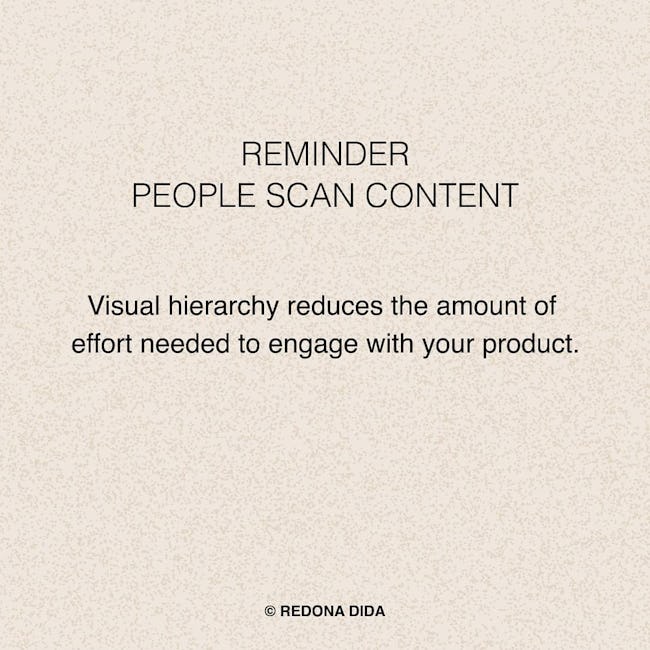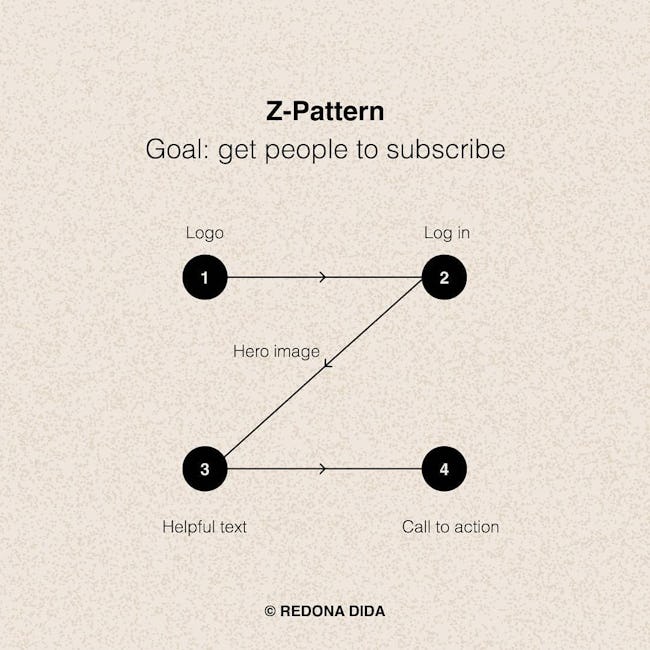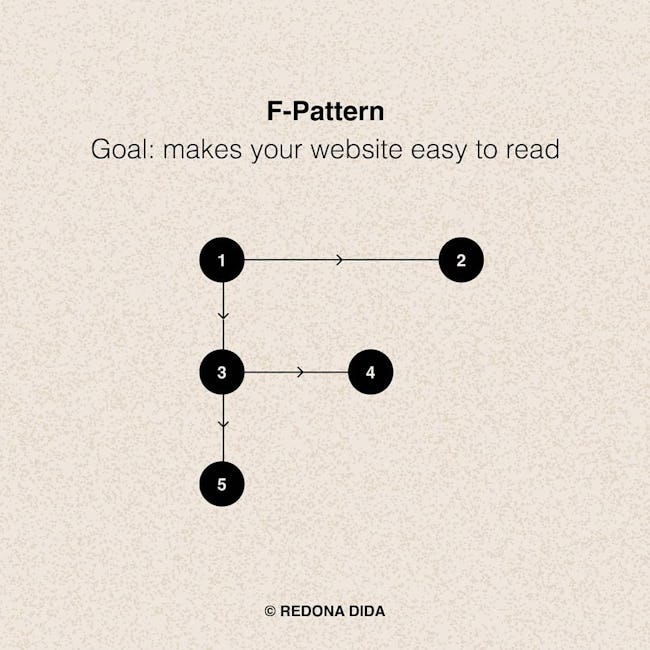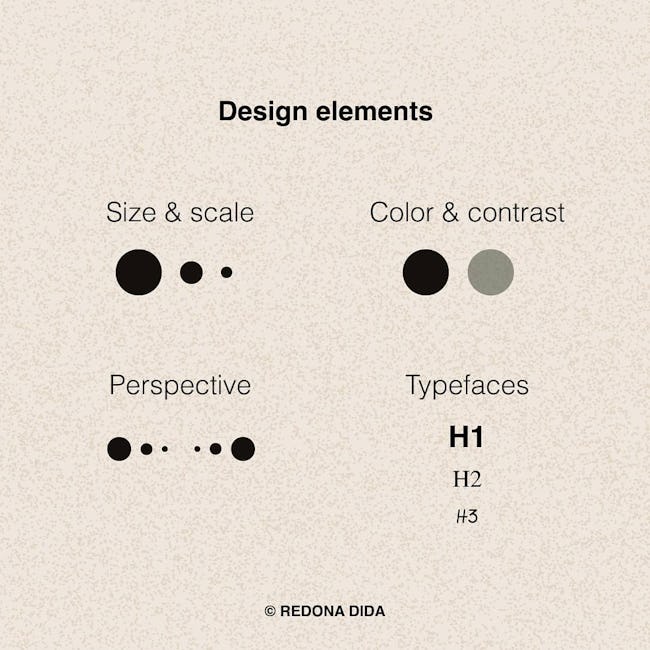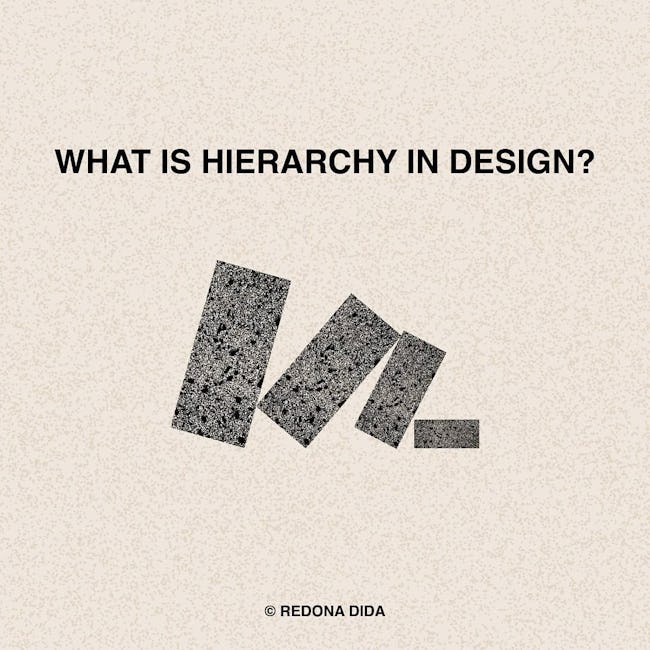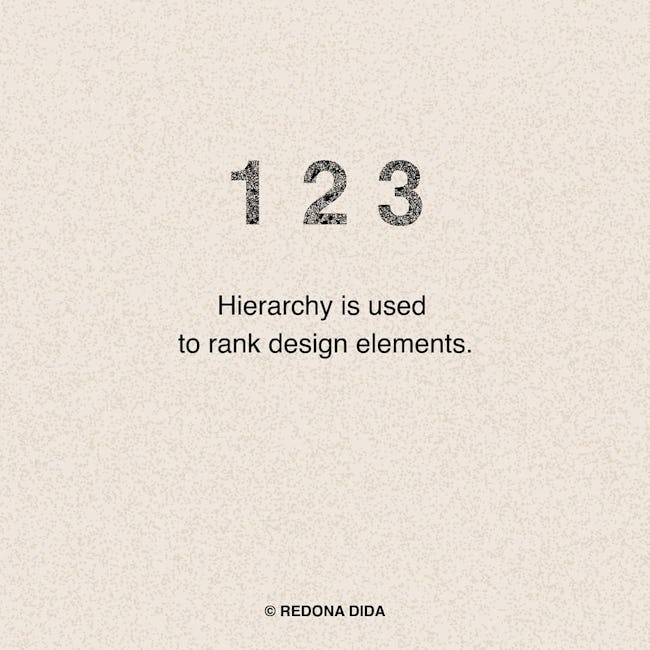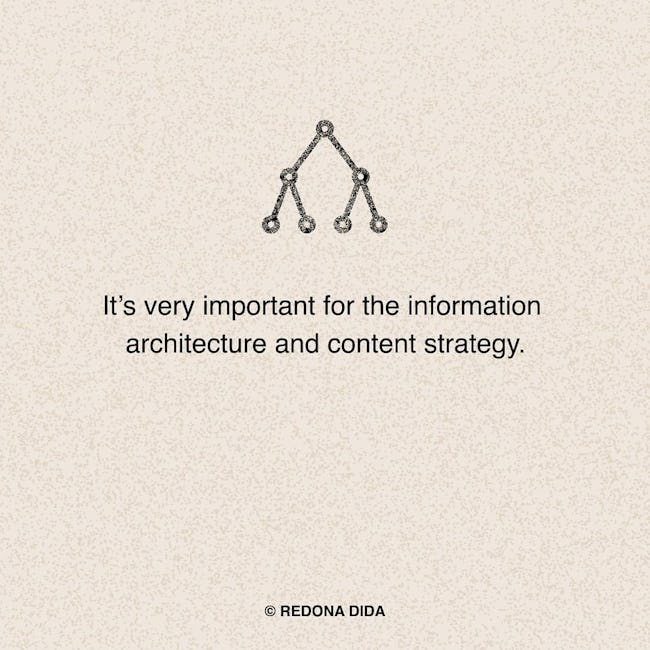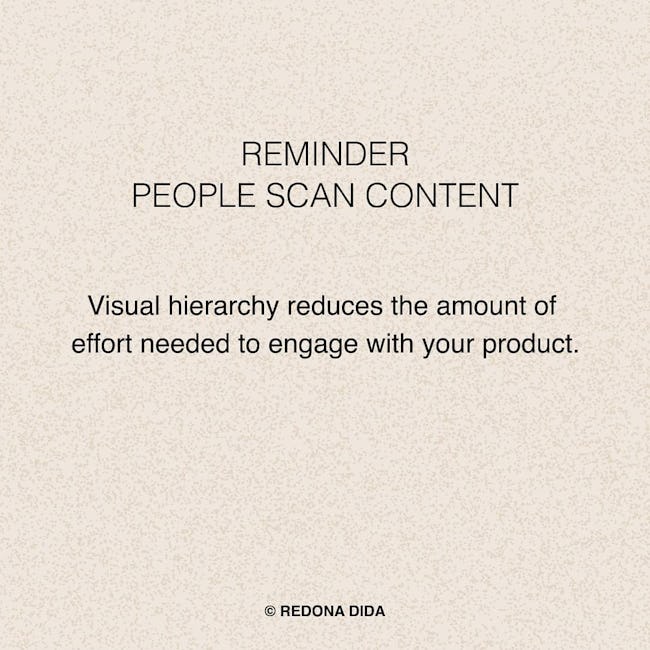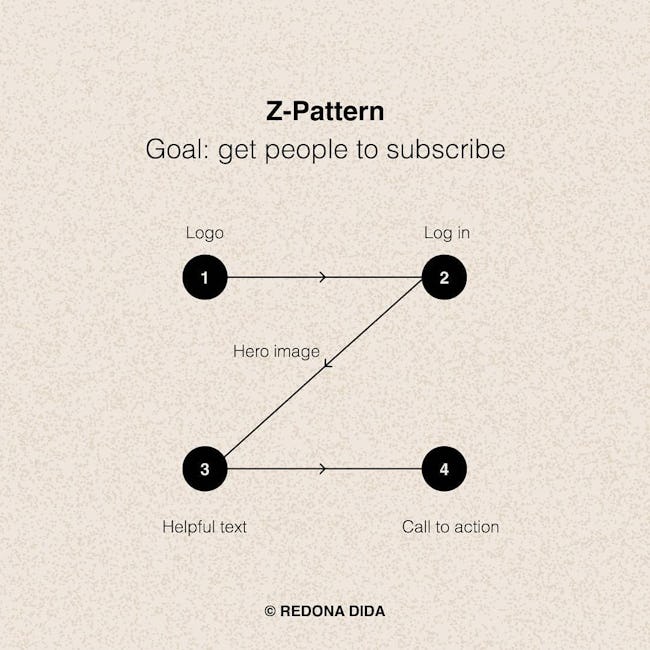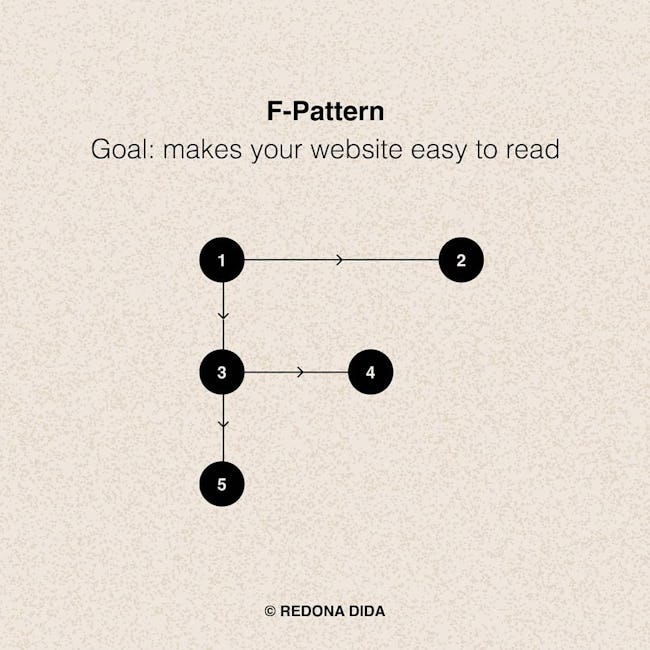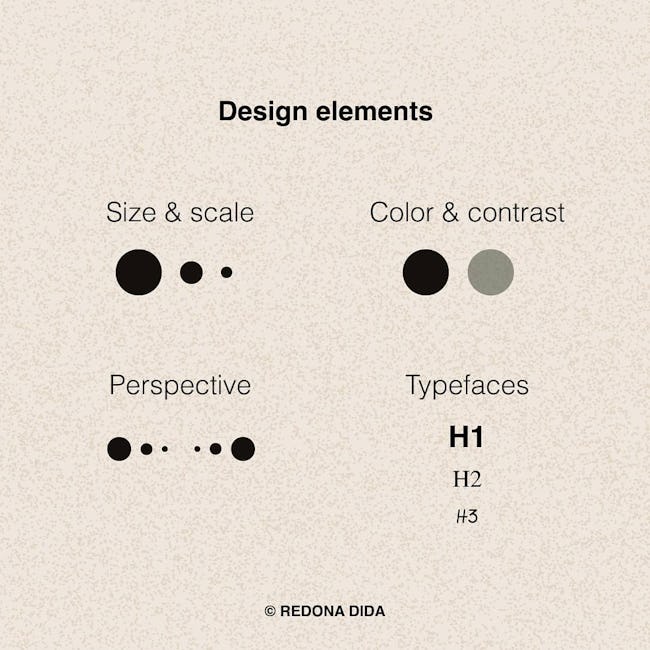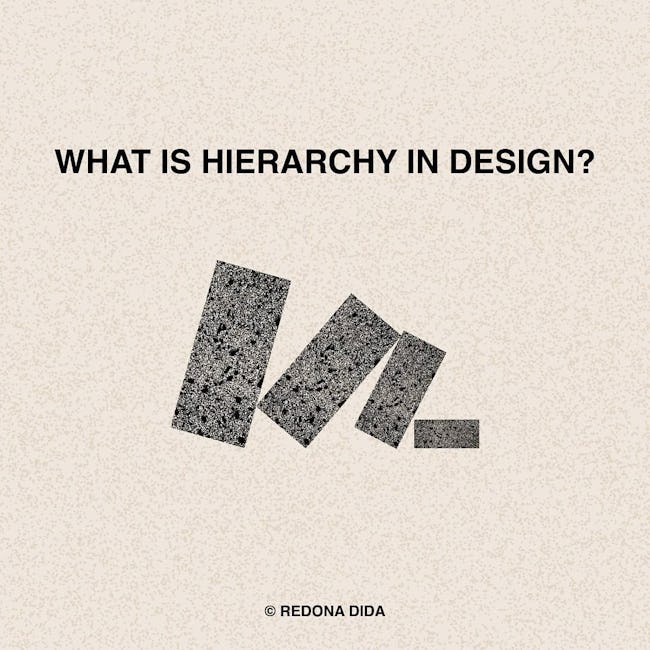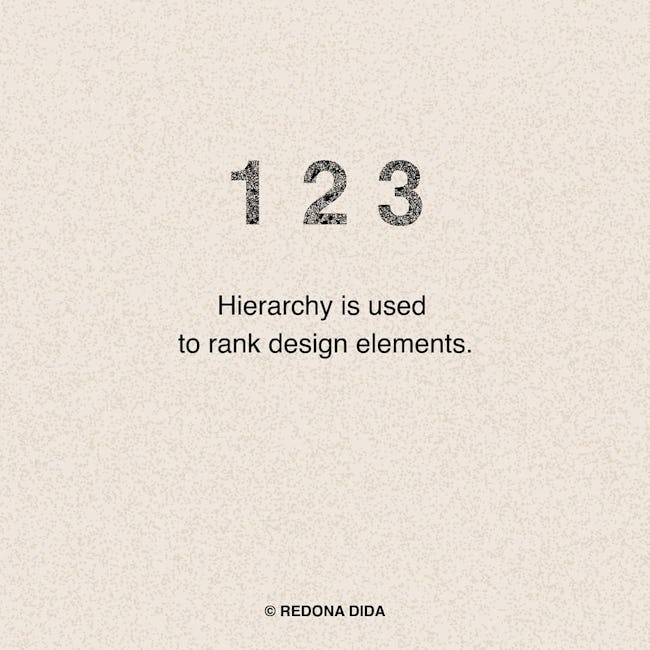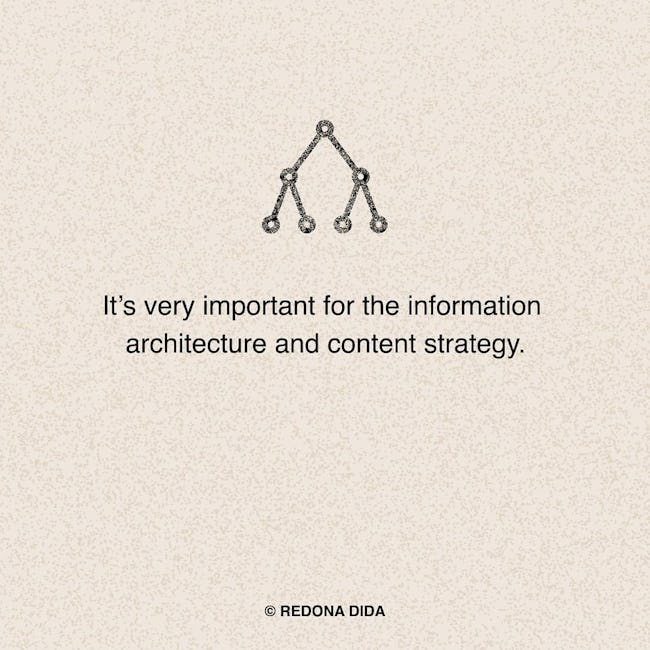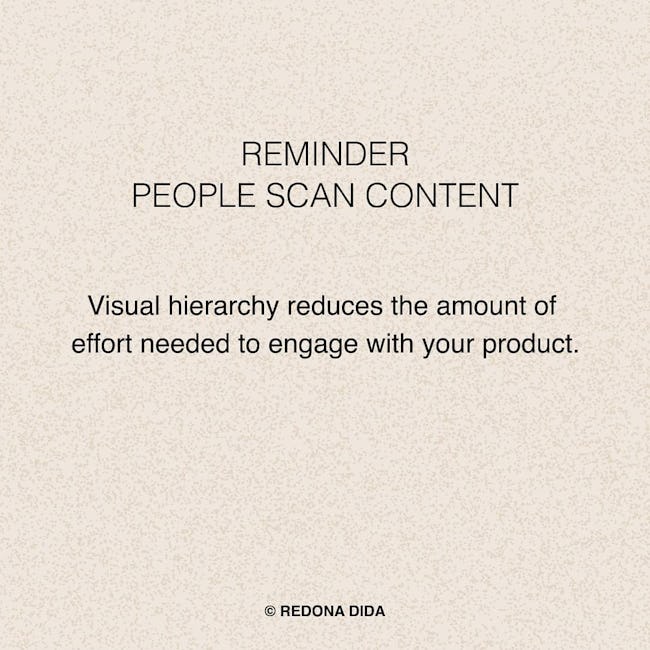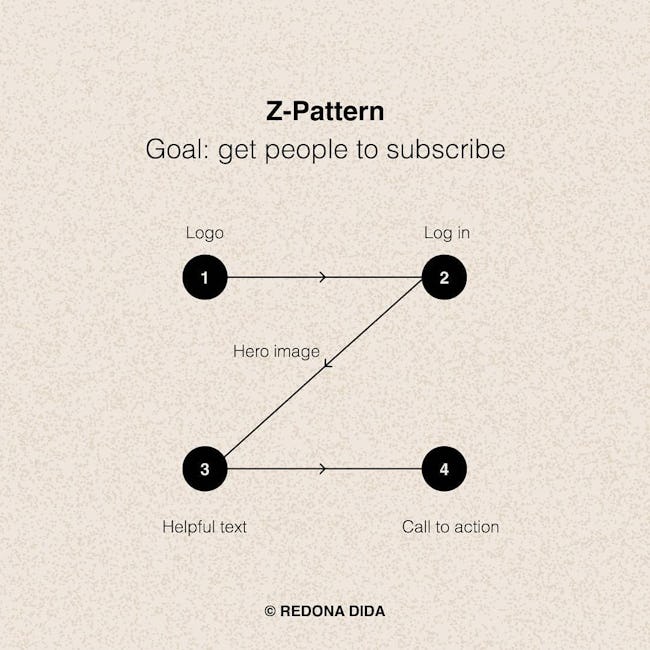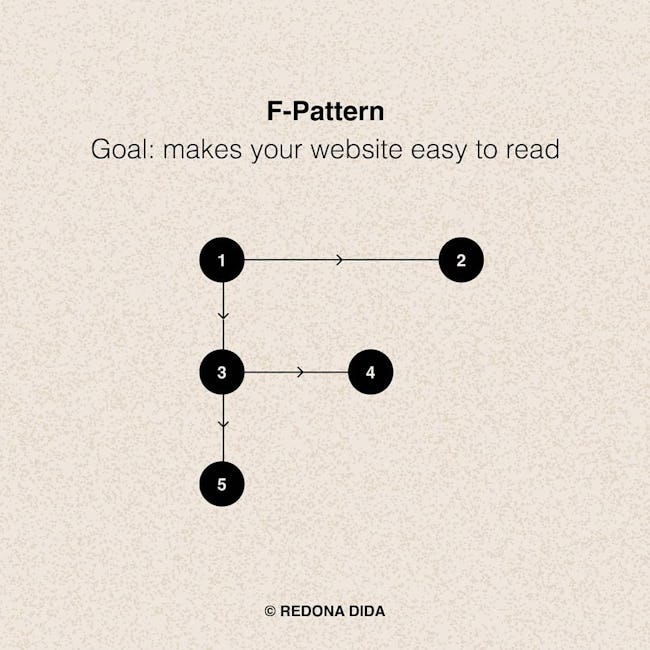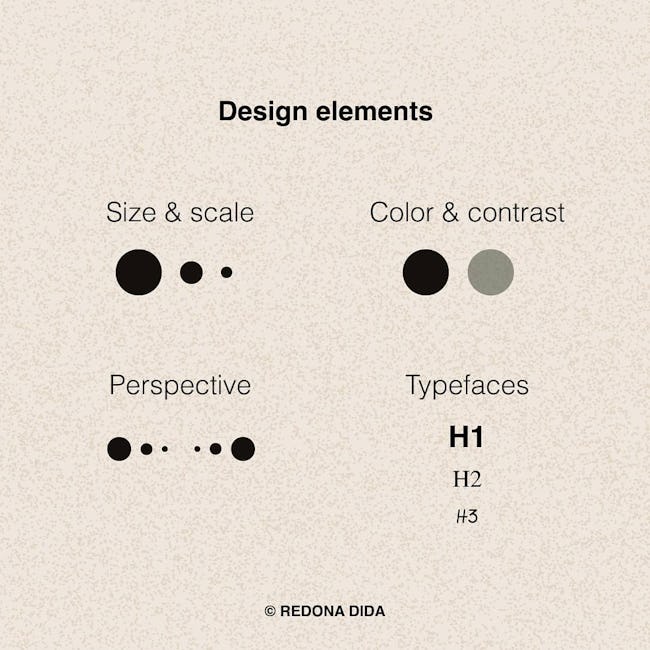 What Is Hierarchy in Design?
*Hierarchy is used to rank design elements.
*It influences the order you want your users to view elements.
*It's very important for the information architecture and content strategy.
Reminder people scan content
Visual hierarchy reduces the amount of effort needed to engage with your product.
Z-Pattern
Goal: get people to subscribe
1. Logo
2. Log in > Hero image
3. Helpful text
4. Call to action
F-Pattern
Goal: makes your website easy to read (see image below)
Design Elements
*Size & scale
*Color & contrast
*Perspective
*Typefaces
Tips
Take a step back from the visuals before beginning a design.
Define first the hierarchy of the content you want the user to interact with.
And don't forget to test it.
More booklets by redona.dida
More Design booklets
Your recently viewed booklets
See all booklets