Booklet
What happens after UX Research?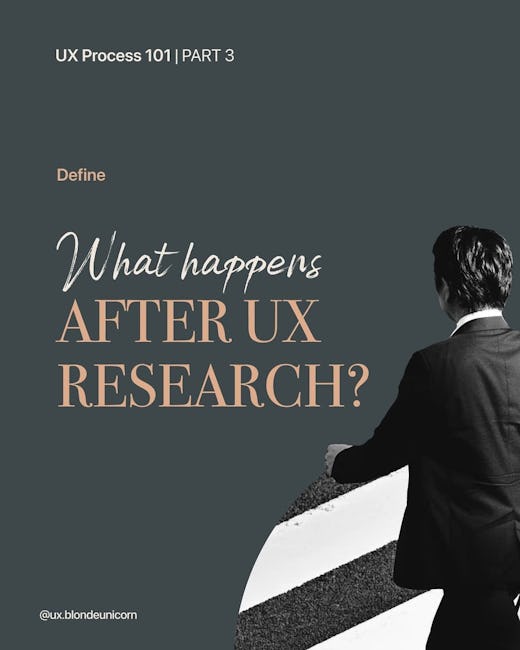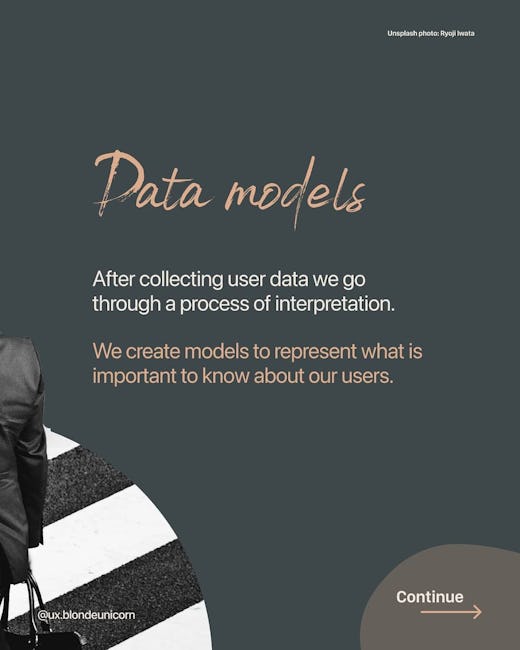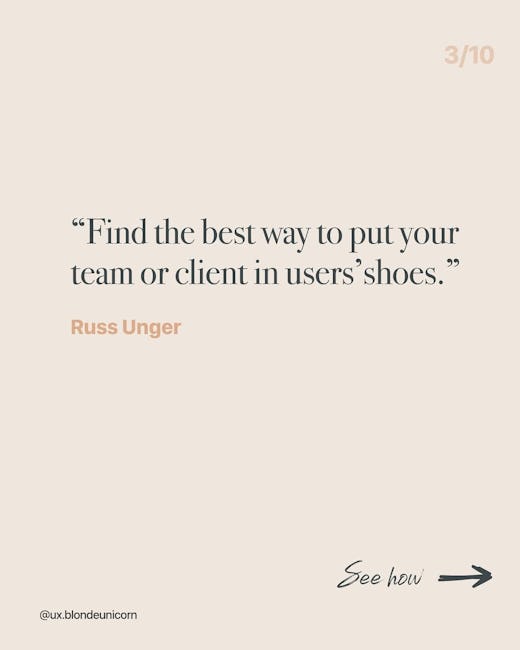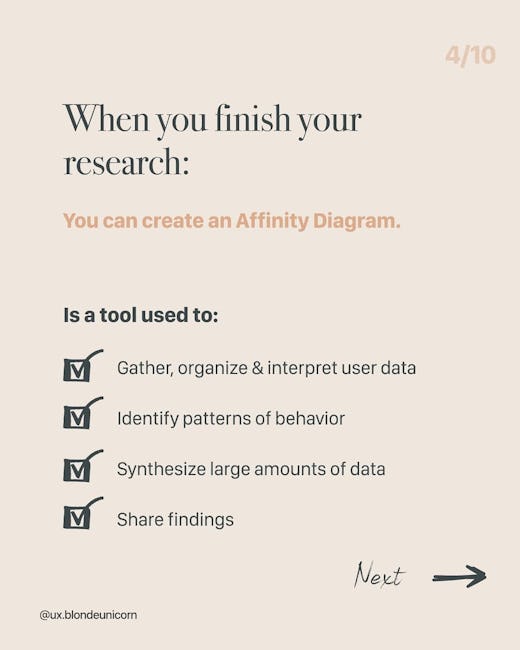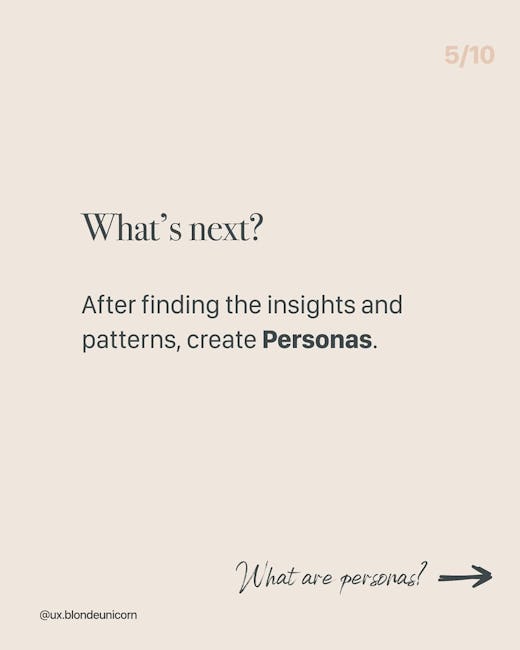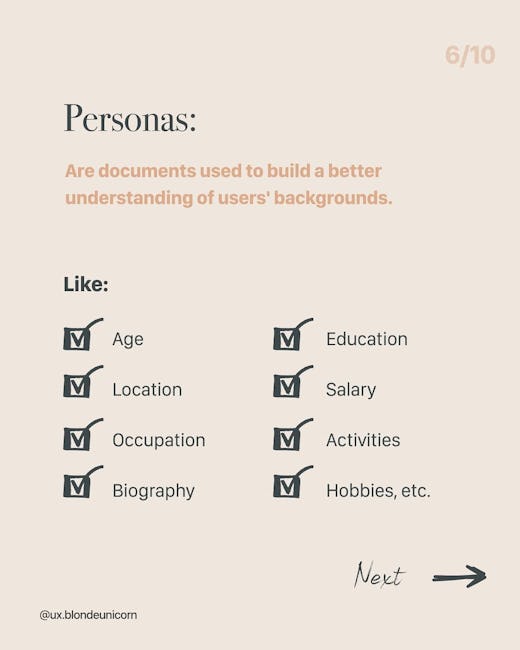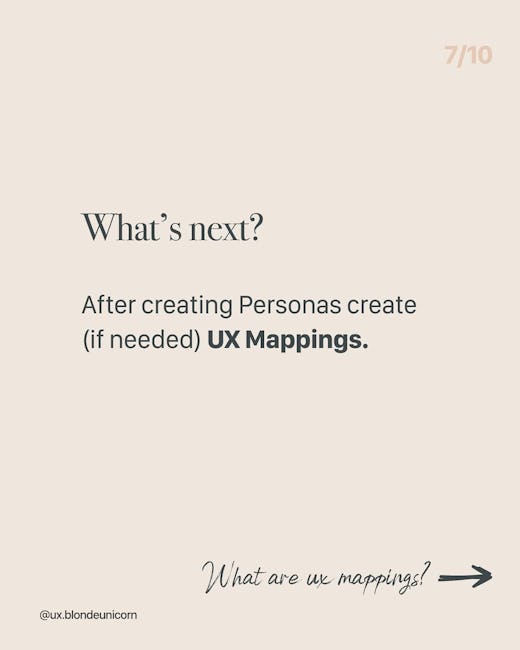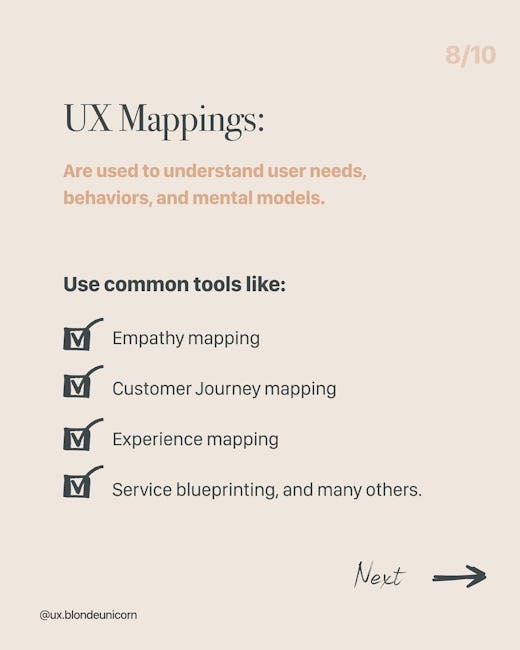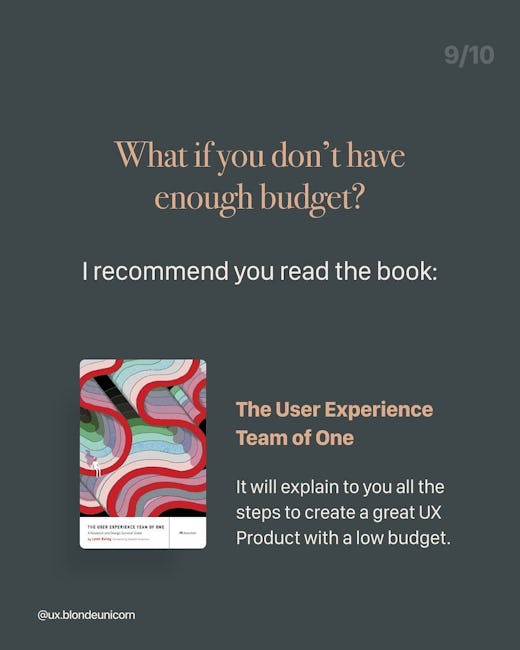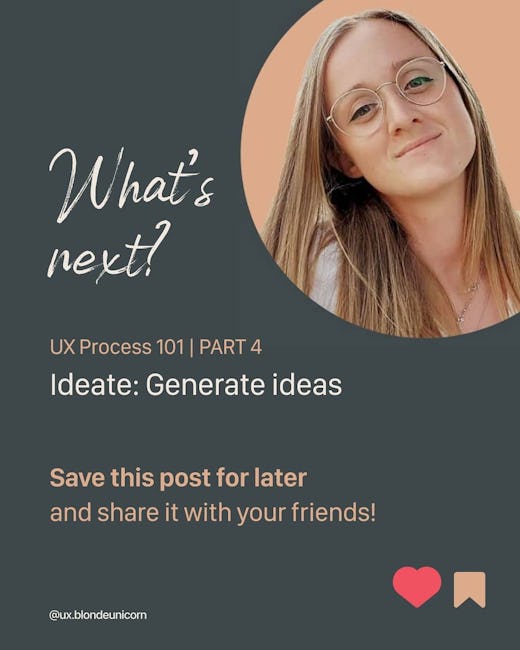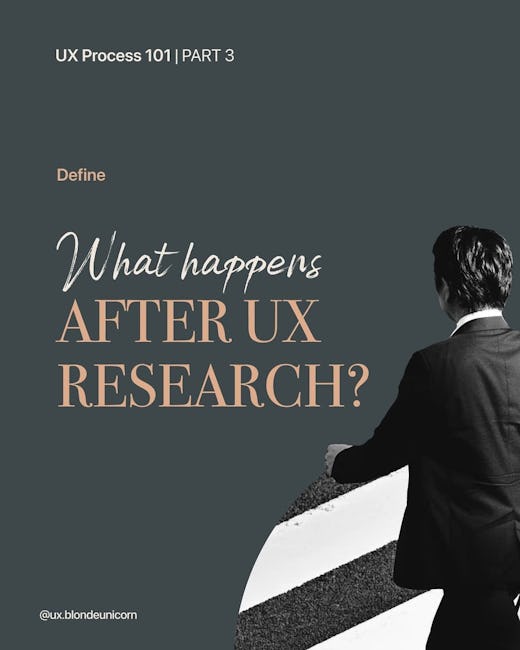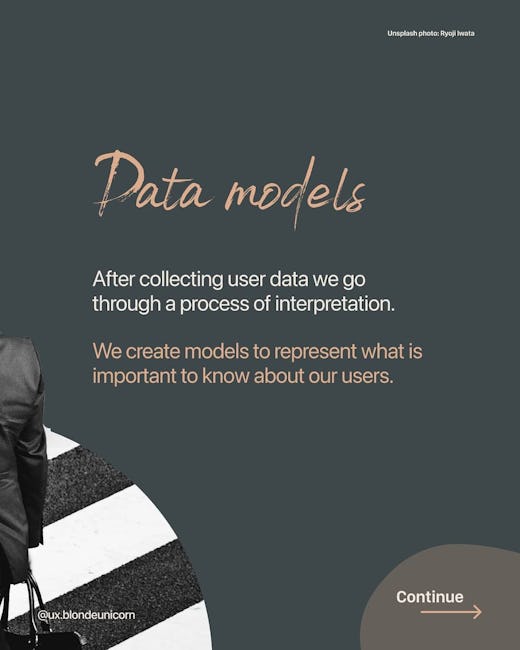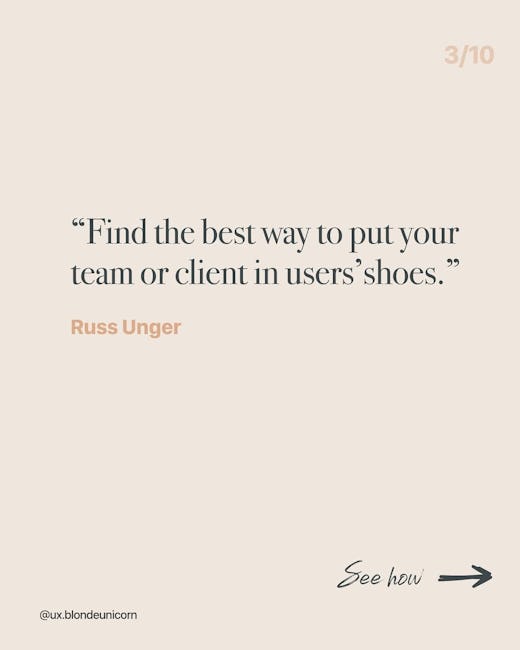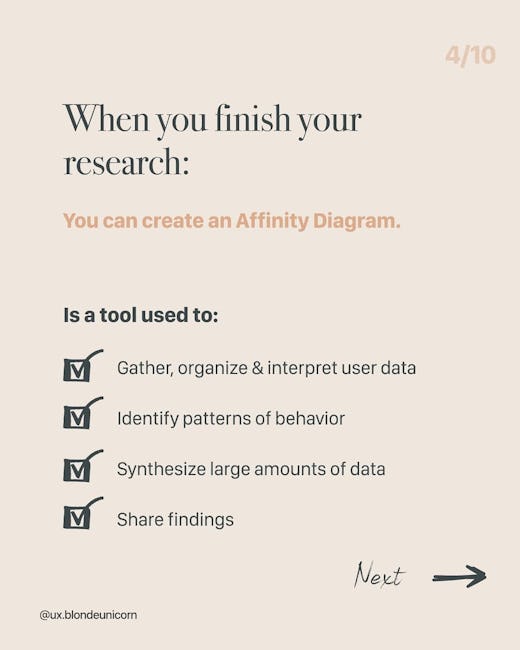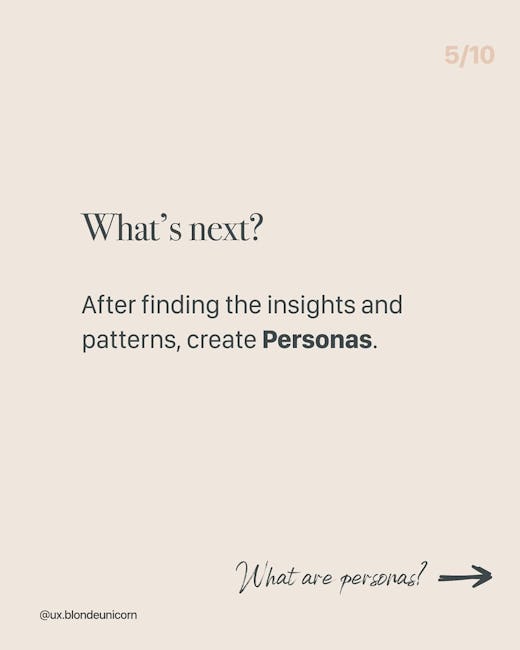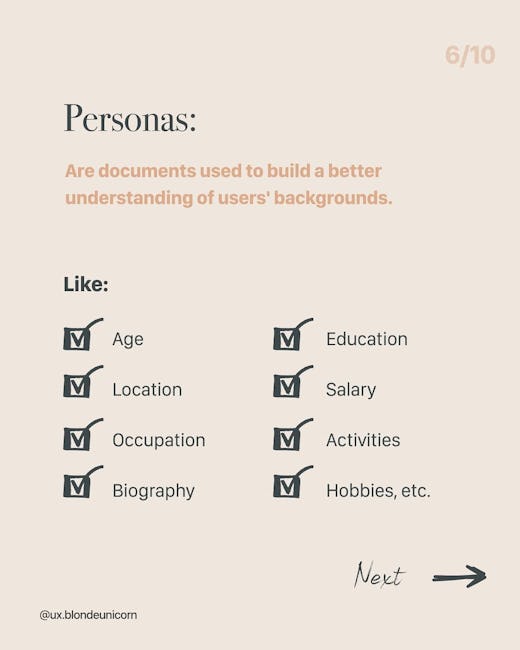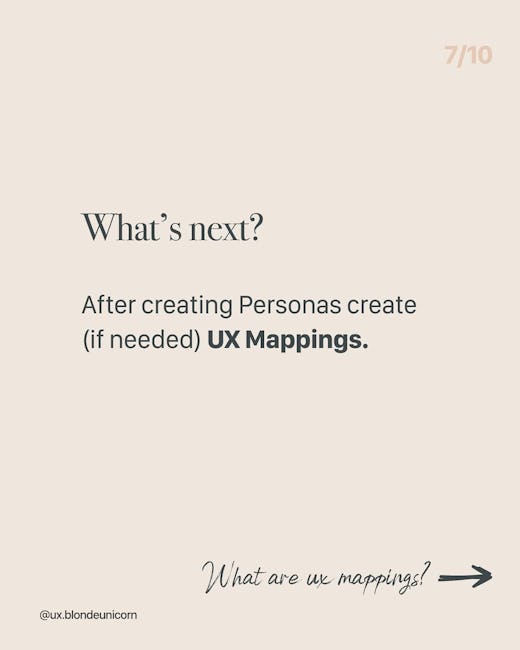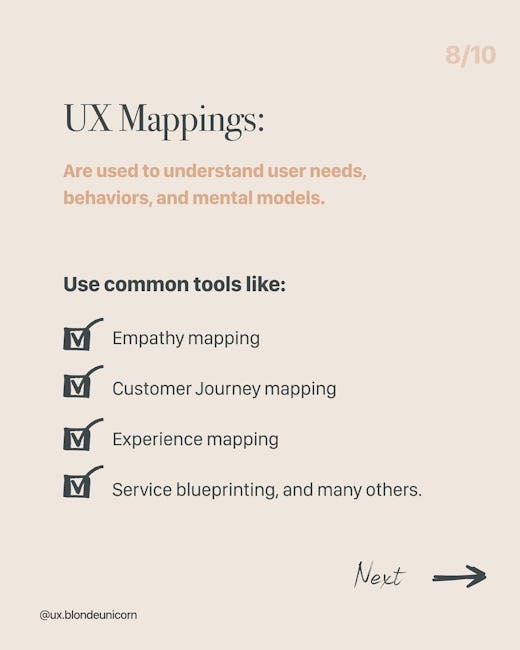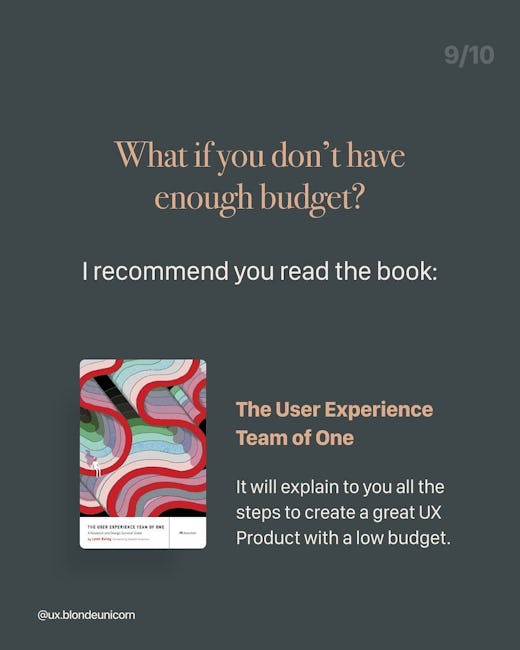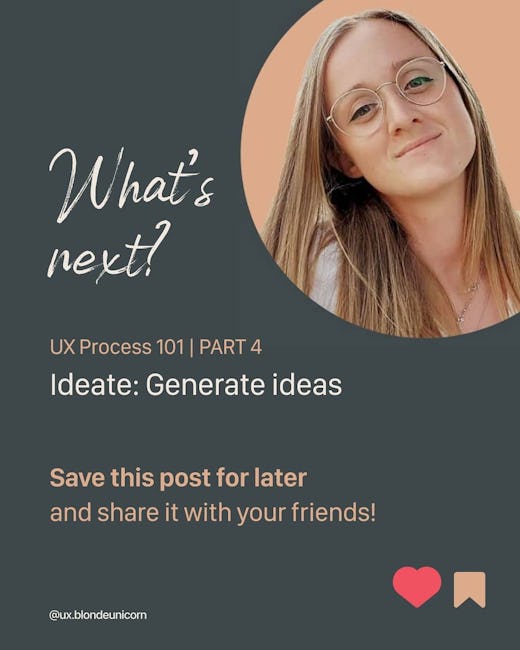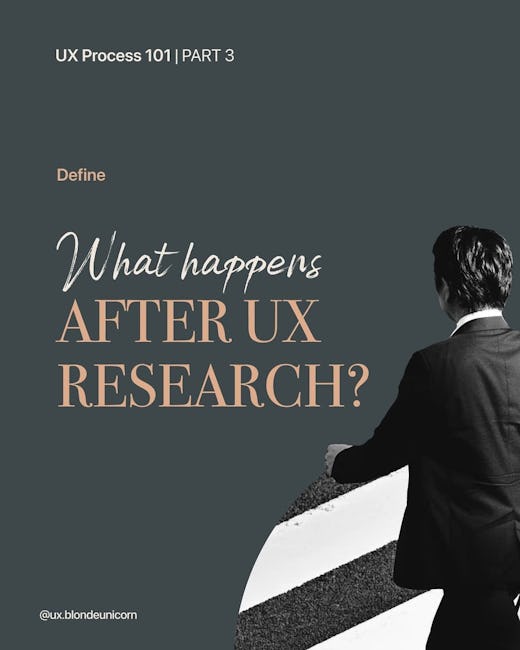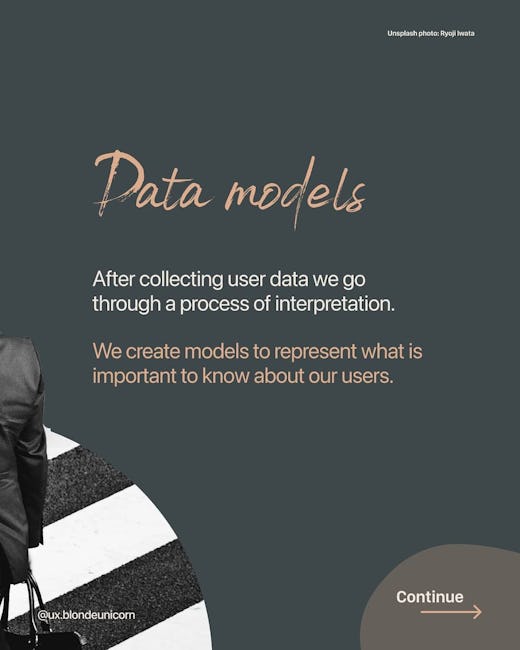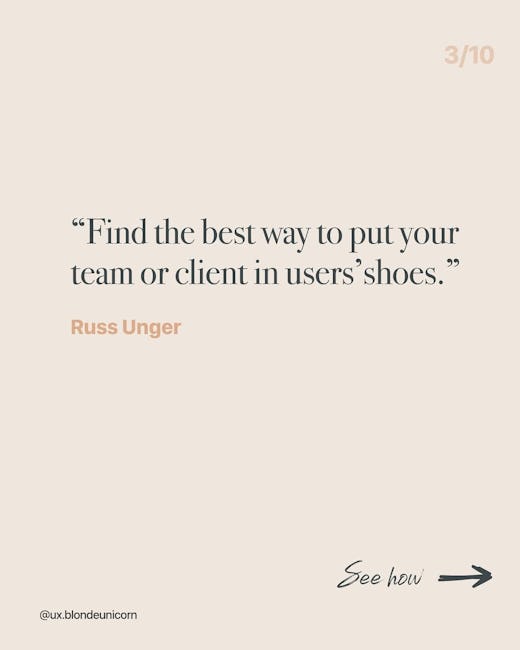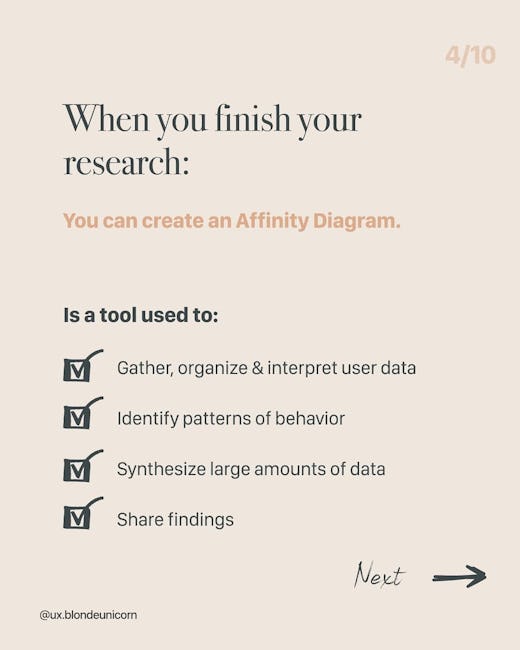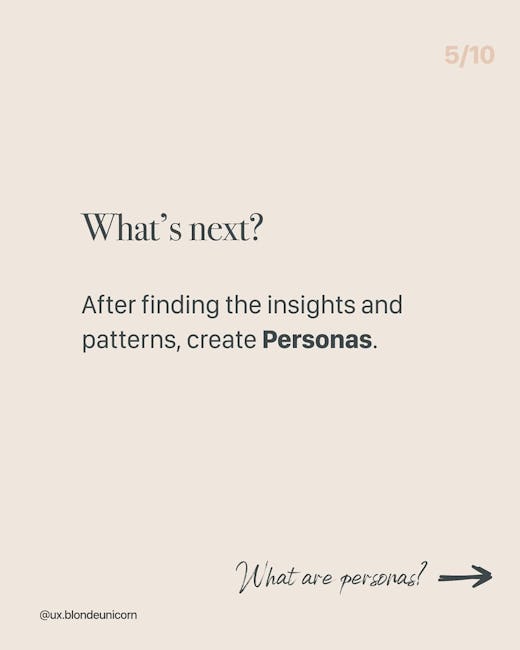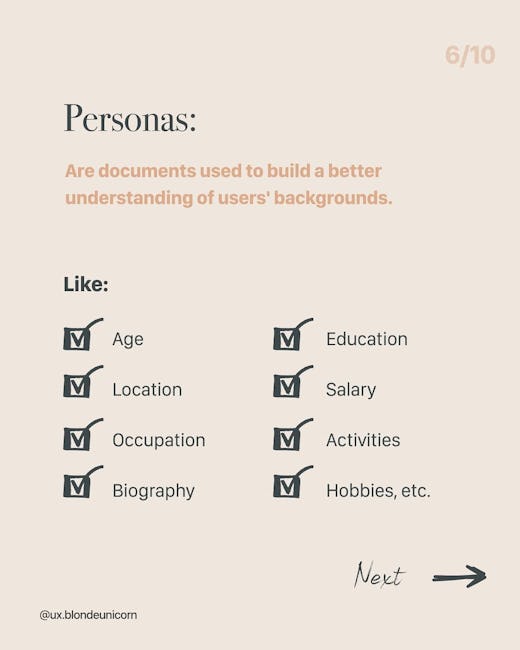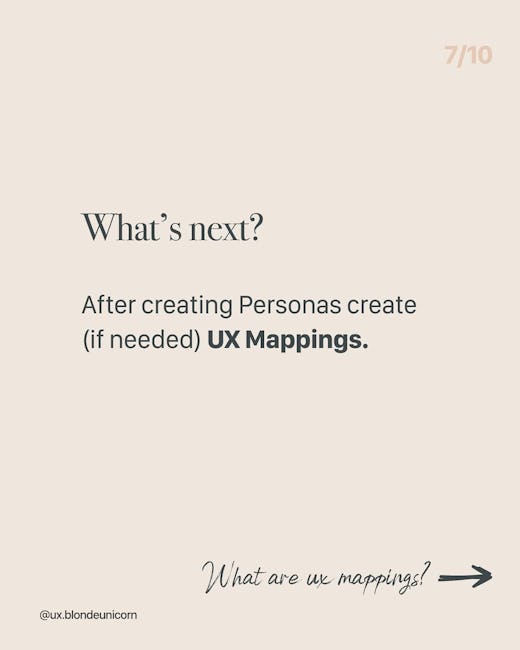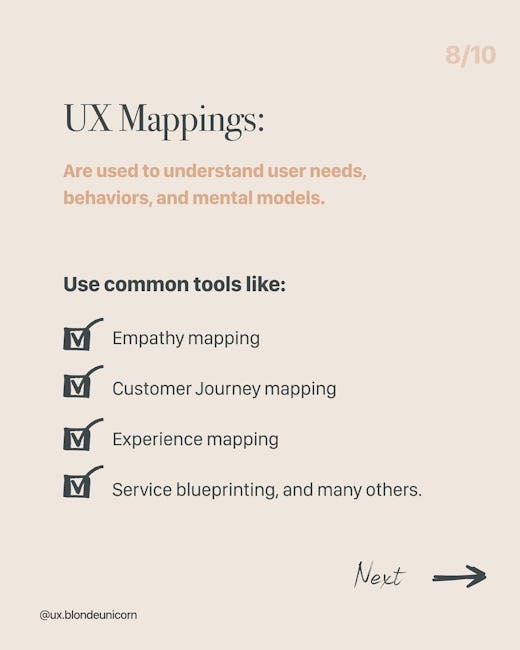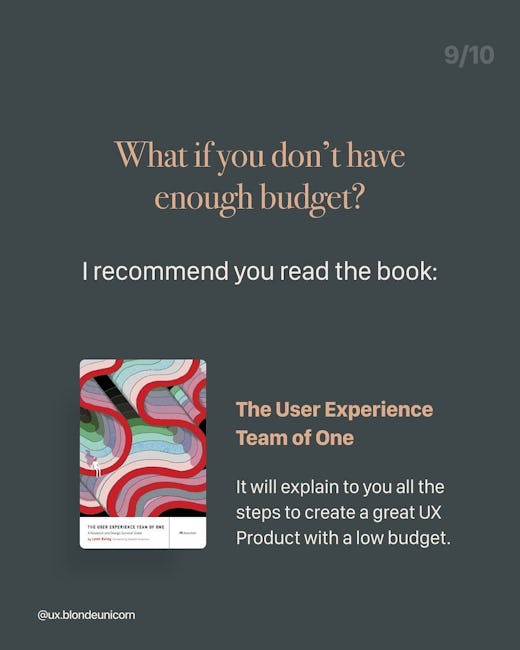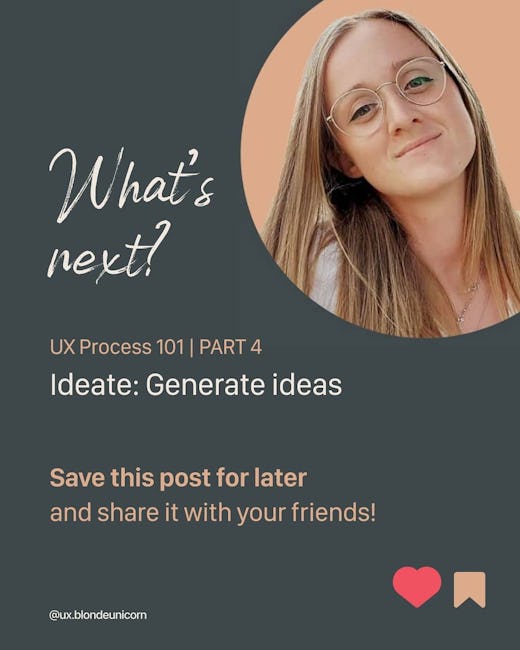 What happens after UX Research?
Data models
After collecting user data we go through a process of interpretation.
We create models to represent what important to know about our users.
"Find the best way to put your team or client in users'shoes."
Russ Unger
When you finish your research:
You can create an Affinity Diagram.
Is a tool used to:
Gather, organize & interpret user data
Identify patterns of behavior
Synthesize large amounts of data
Share findings
What's next?
After finding the insights and patterns, create Personas.
Personas:
Are documents used to build a better understanding of users' backgrounds.
Like:
Age
Location
Occupation
Biography
Education
Salary
Activities
Hobbies, etc.
What's next?
After creating Personas create (if needed) UX Mappings.
UX Mappings:
Are used to understand user needs, behaviors, and mental models.
Use common tools like:
Empathy mapping Customer Journey mapping Experience mapping Service blueprinting, and many others.
What if you don't have
enough budget?
I recommend you read the book:
The User Experience Team of One
It will explain to you all the steps to create a great UX Product with a low budget.
What's next?
UX Process 101 | PART 4
Ideate: Generate ideas
Save this post for later and share it with your friends!
More booklets by redona.dida
More Design booklets
Your recently viewed booklets
See all booklets