Booklet
What Disney Characters Tell Us About Color Psychology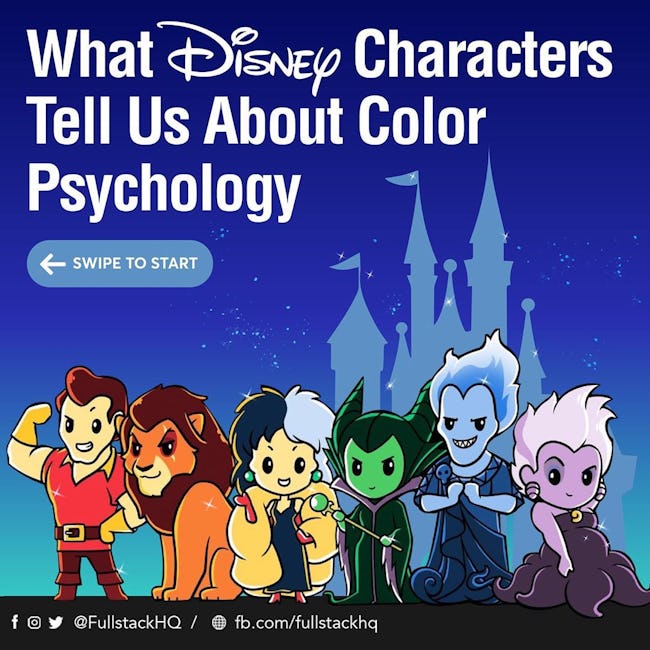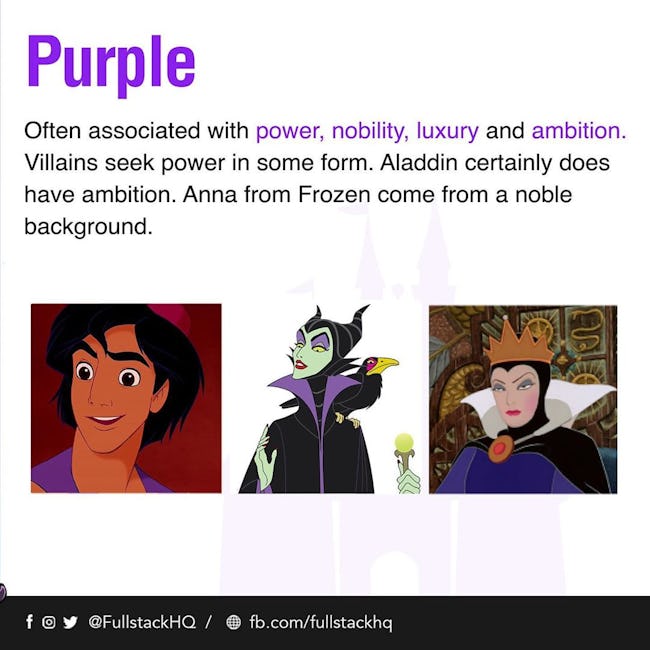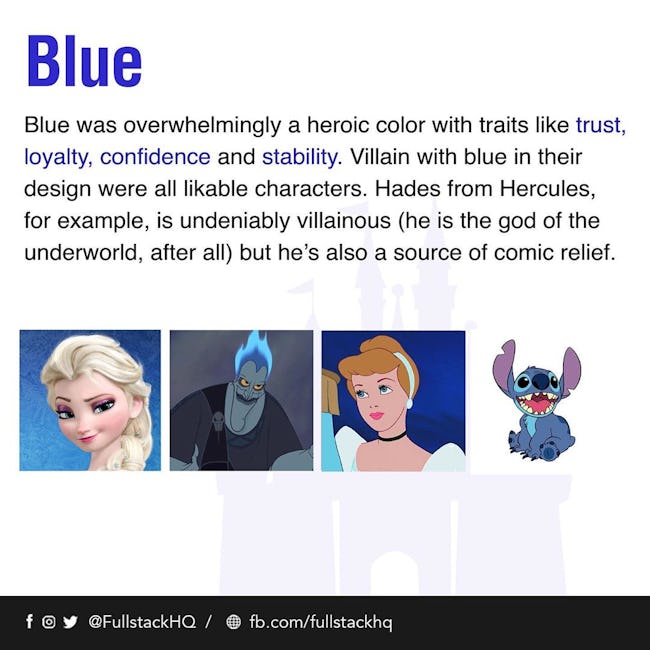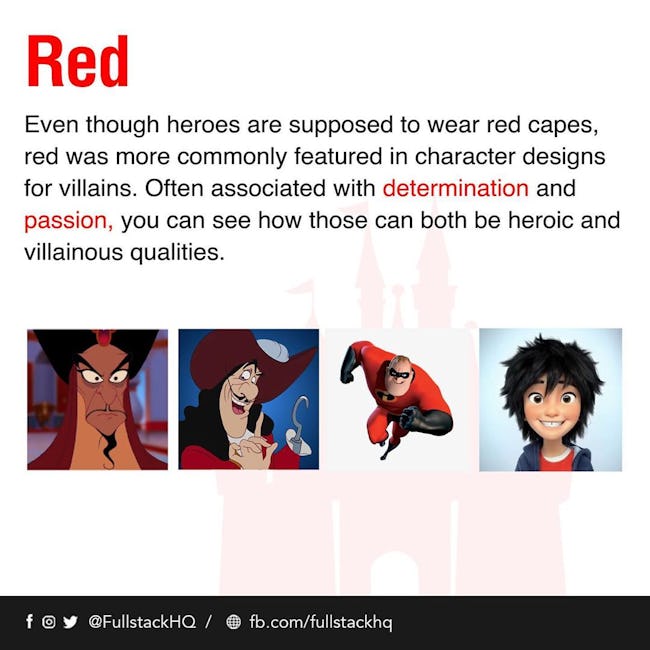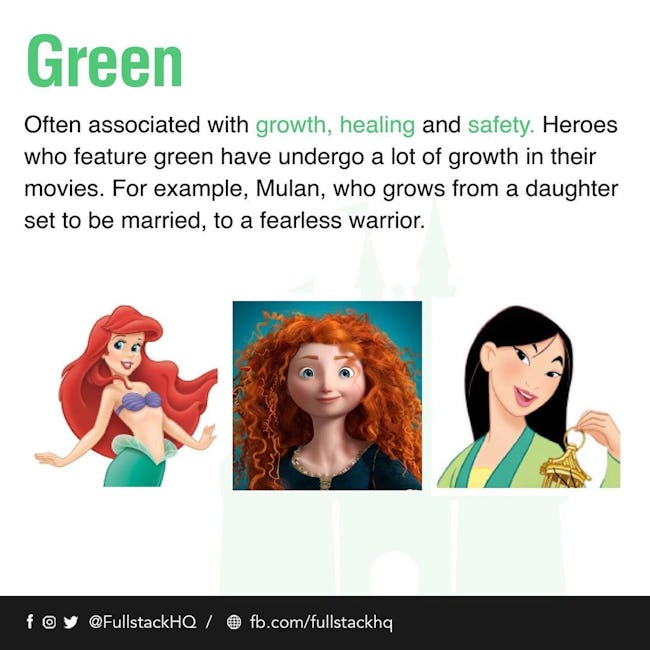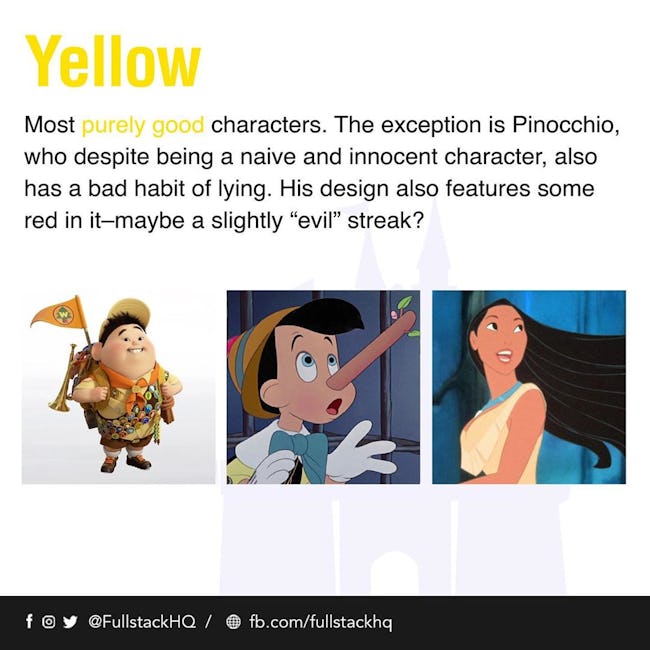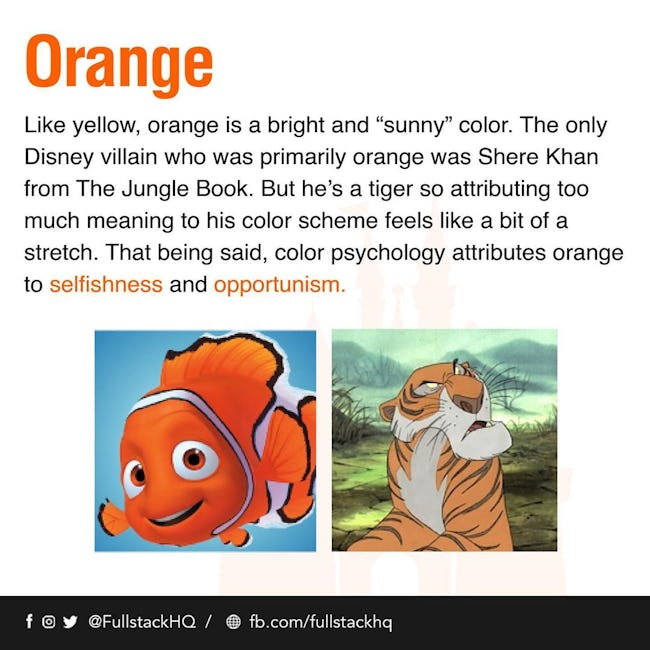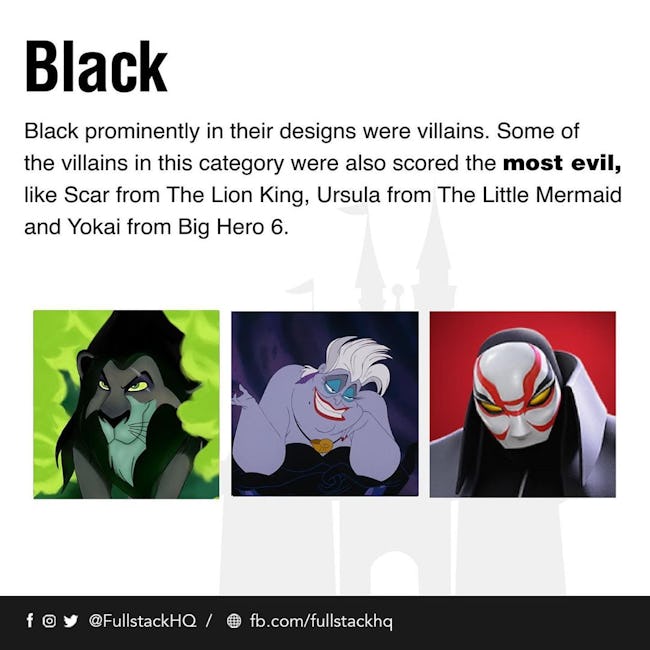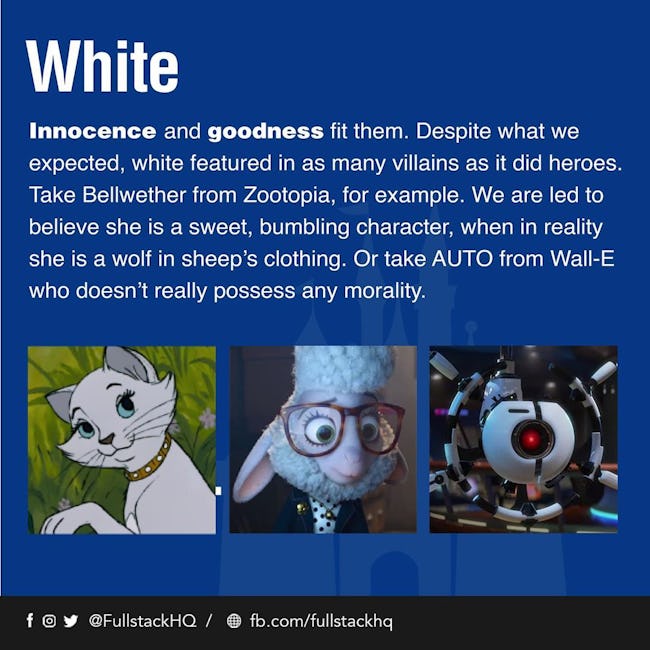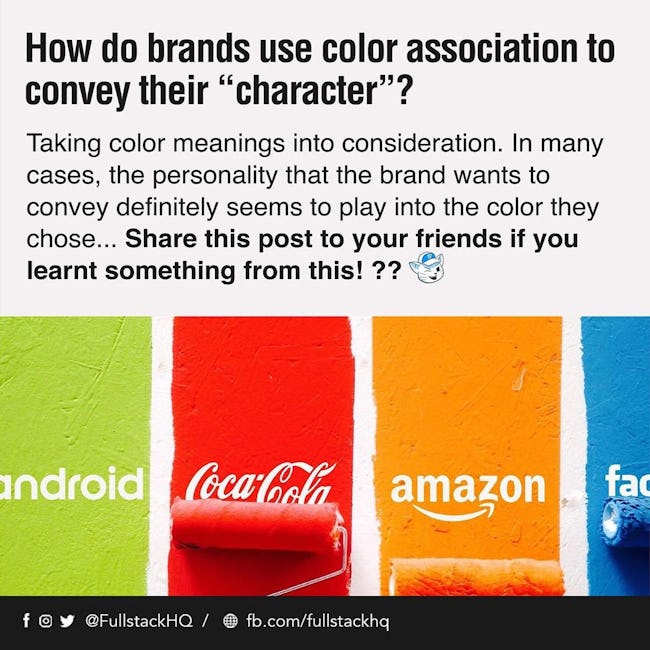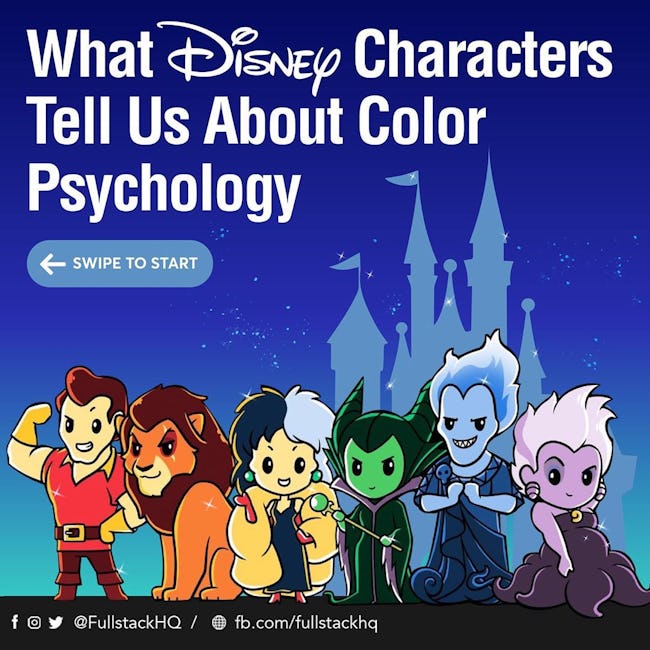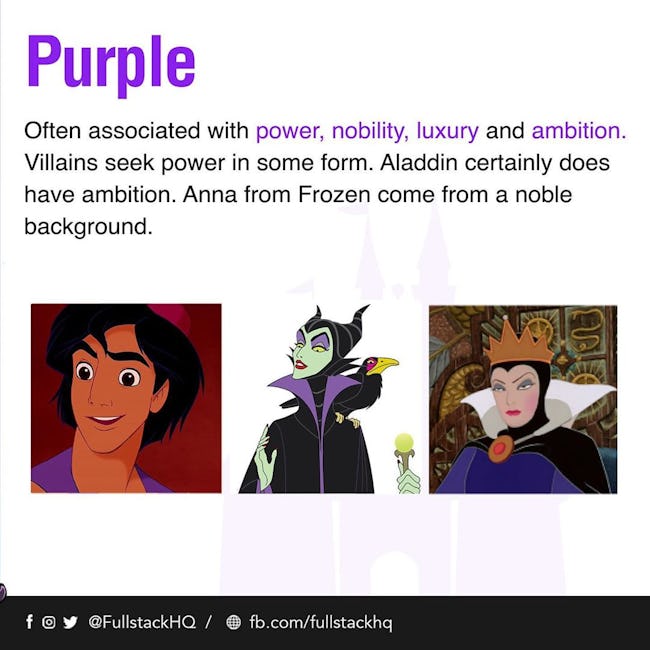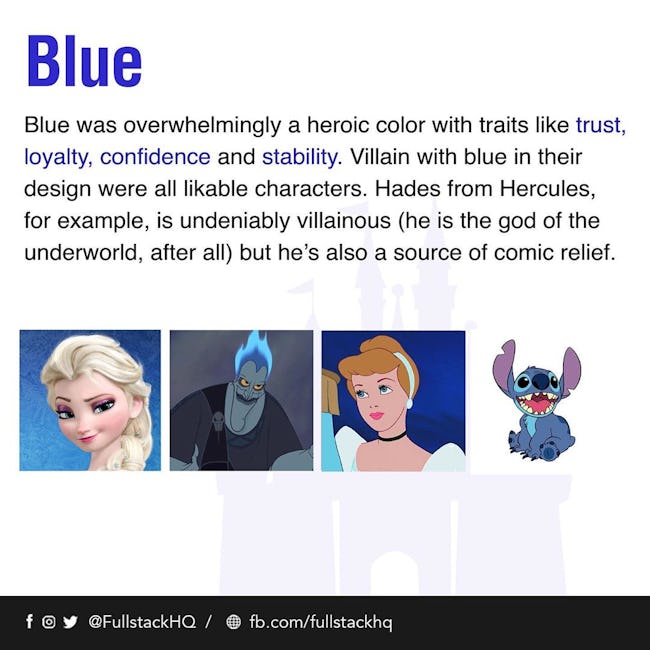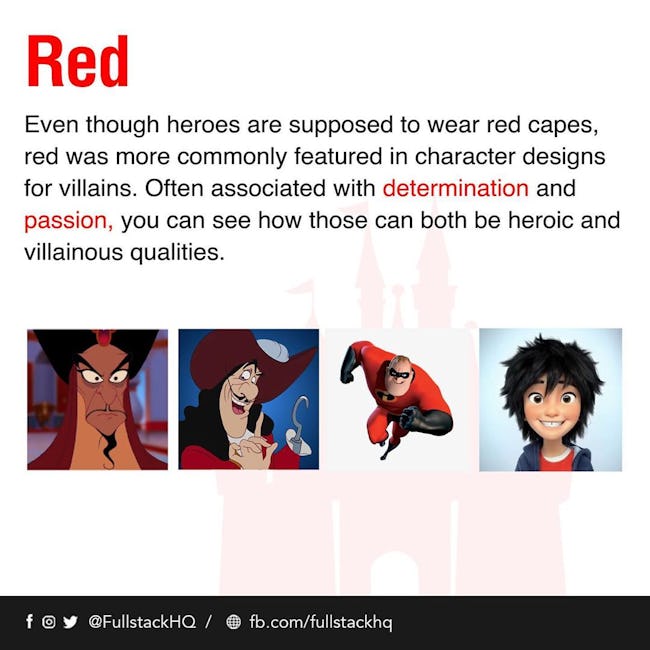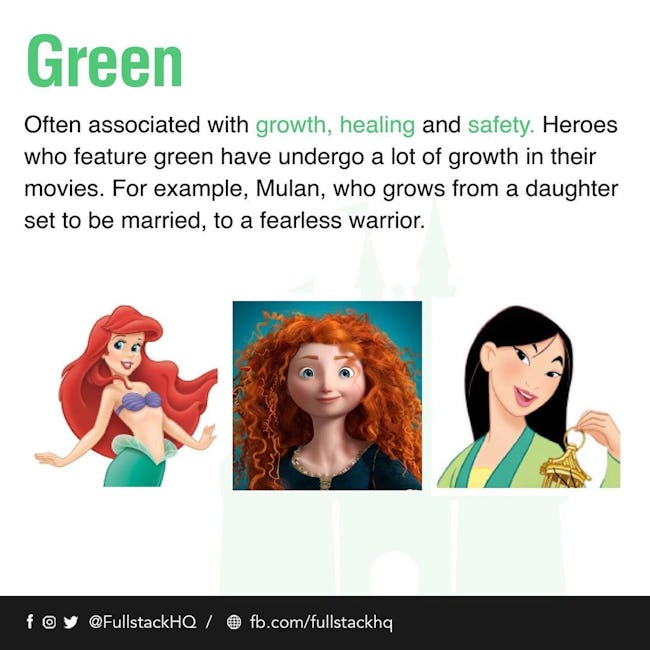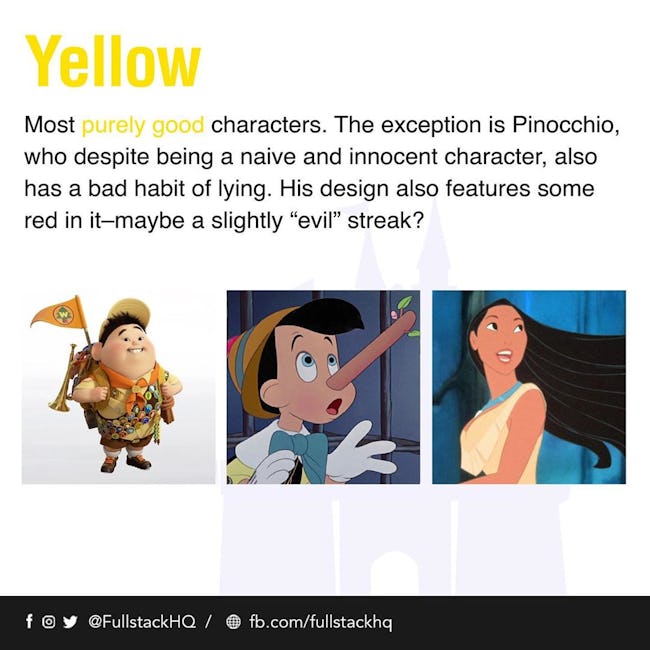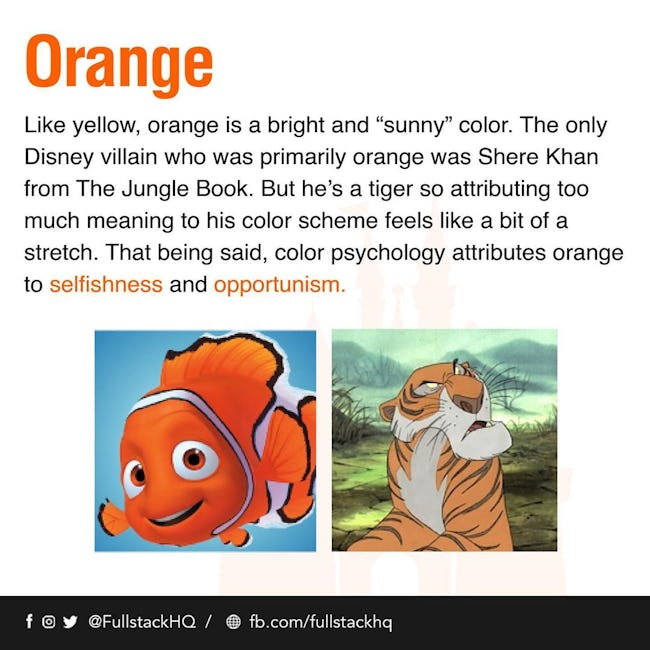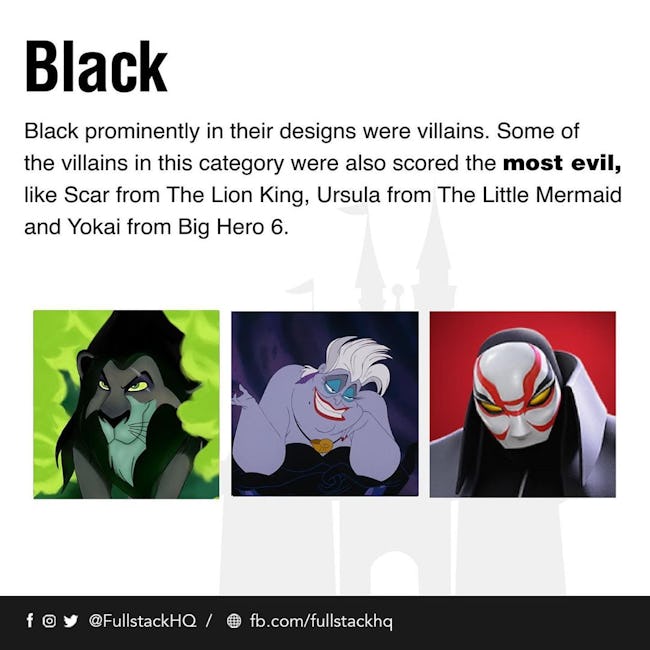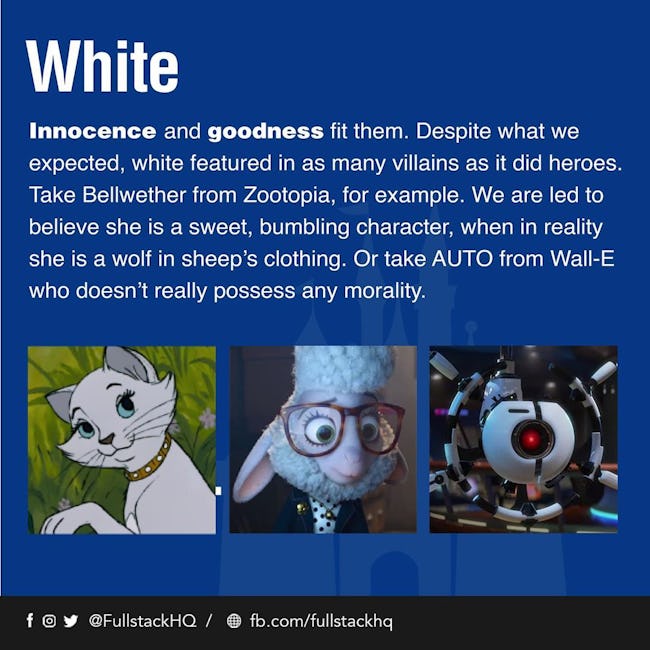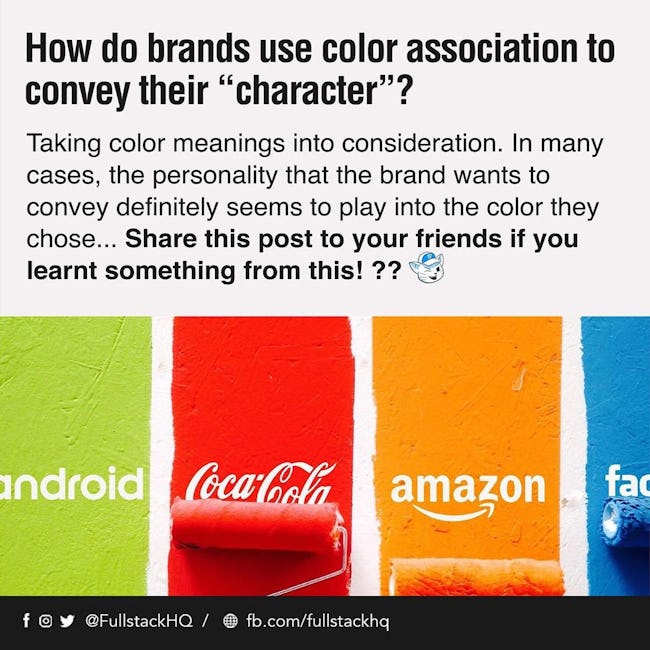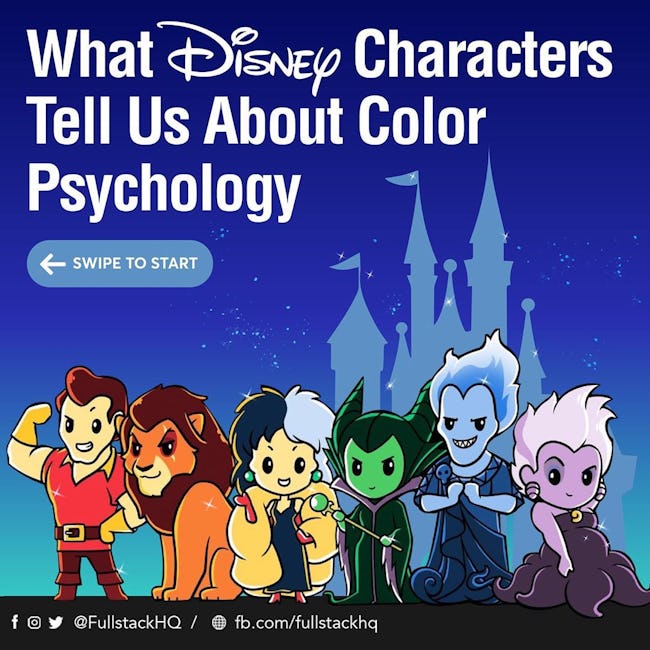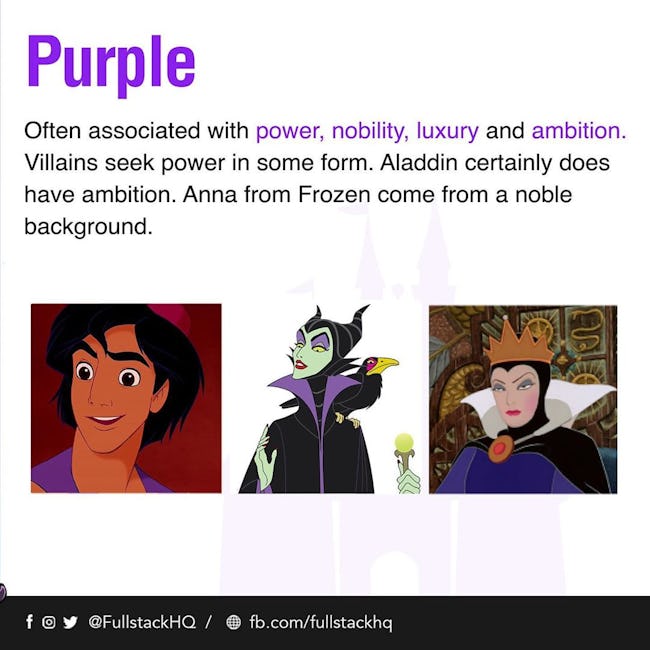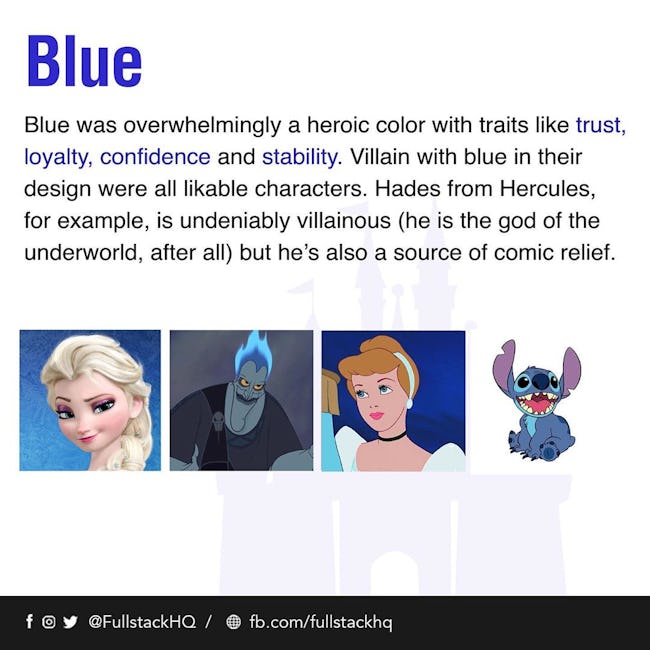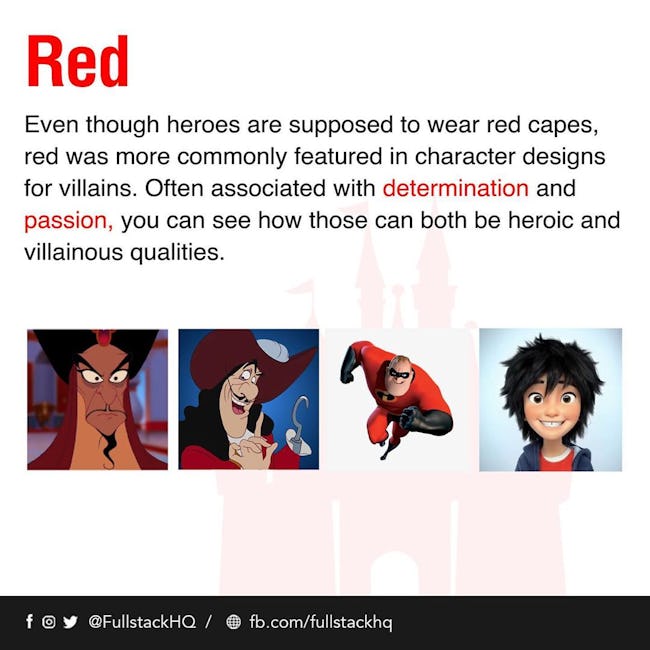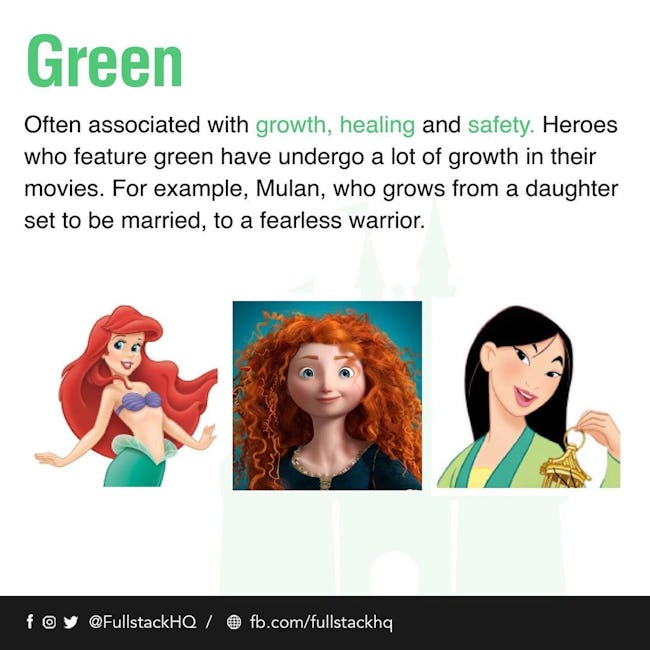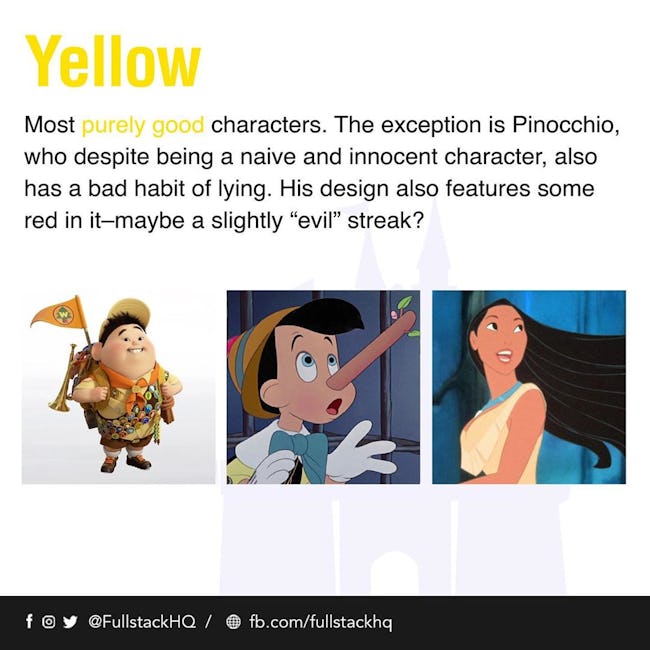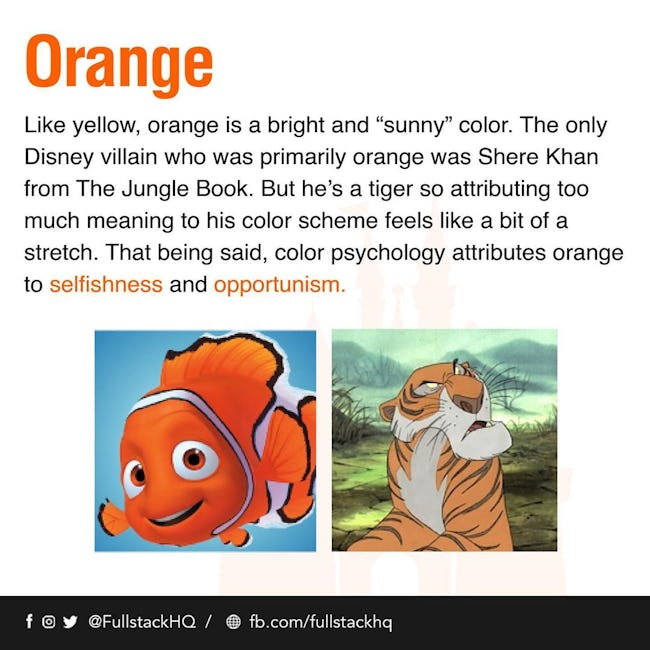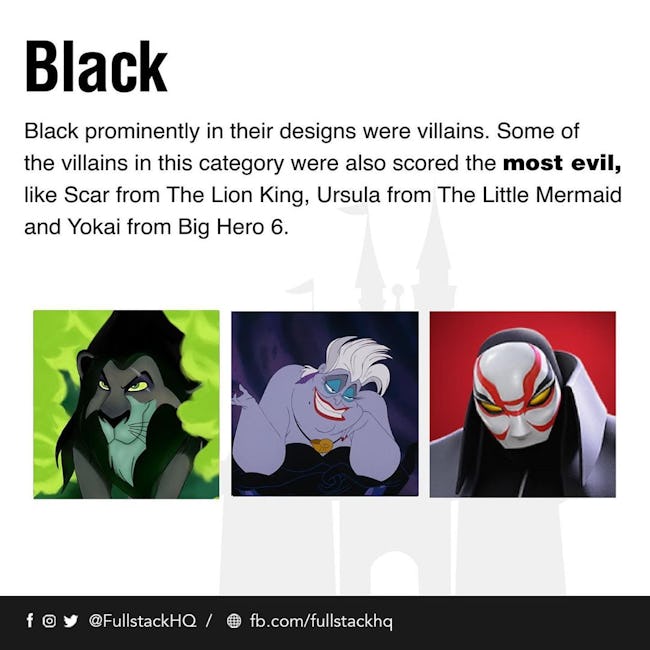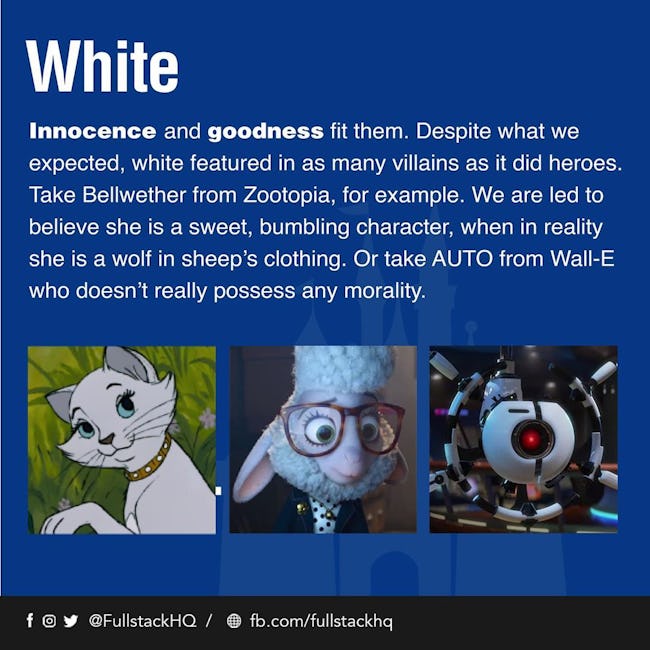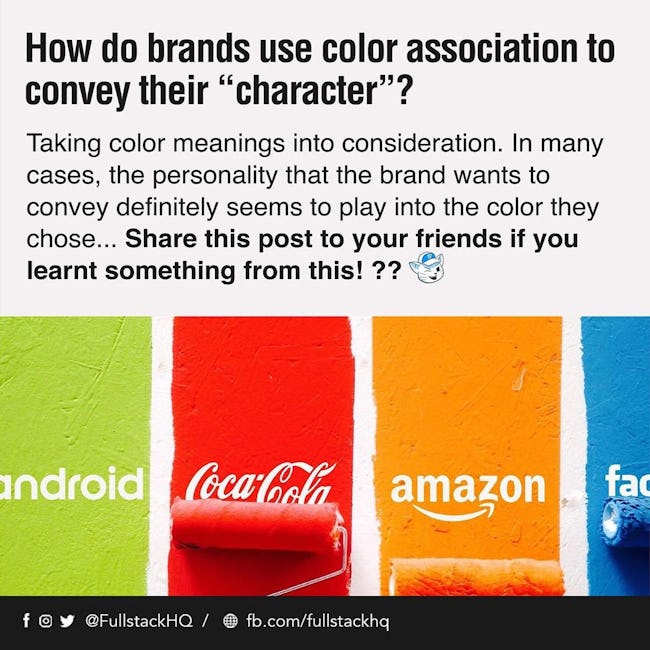 What Disney Characters Tell Us About Color Psychology
Purple
Often associated with power, nobility, luxury and ambition. Villains seek power in some form. Aladdin certainly does have ambition. Anna from Frozen come from a noble background.
Blue
Blue was overwhelmingly a heroic color with traits like trust, loyalty, confidence and stability. Villain with blue in their design were all likable characters. Hades from Hercules, for example, is undeniably villainous (he is the god of the underworld, after all) but he's also a source of comic relief.
Red
Even though heroes are supposed to wear red capes, red was more commonly featured in character designs for villains. Often associated with determination and passion, you can see how those can both be heroic and villainous qualities.
Green
Often associated with growth, healing and safety. Heroes who feature green have undergo a lot of growth in their movies. For example, Mulan, who grows from a daughter set to be married, to a fearless warrior.
Yellow
Most purely good characters. The exception is Pinocchio, who despite being a naive and innocent character, also has a bad habit of lying. His design also features some red in it—maybe a slightly evil streak?
Orange
Like yellow, orange is a bright and sunny color. The only Disney villain who was primarily orange was Shere Khan from The Jungle Book. But he's a tiger so attributing too much meaning to his color scheme feels like a bit of a stretch. That being said, color psychology attributes orange to selfishness and opportunism.
Black
Black prominently in their designs were villains. Some of the villains in this category were also scored the most evil, like Scar from The Lion King, Ursula from The Little Mermaid and Yokai from Big Hero 6.
White
Innocence and goodness fit them. Despite what we expected, white featured in as many villains as it did heroes. Take Bellwether from Zootopia, for example. We are led to believe she is a sweet, bumbling character, when in reality she is a wolf in sheep's clothing. Or take AUTO from Wall-E who doesn't really possess any morality.
More booklets by Fullstack HQ
More Design booklets
Your recently viewed booklets
See all booklets