Booklet
What Defines High Impact Project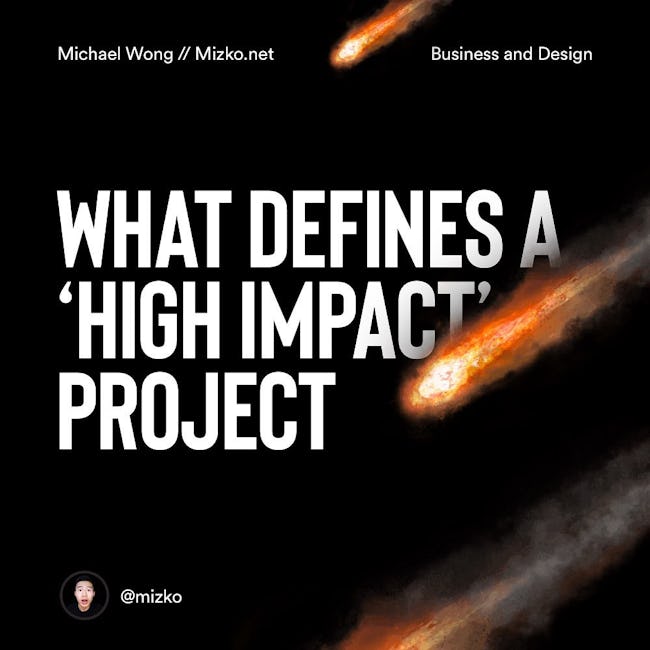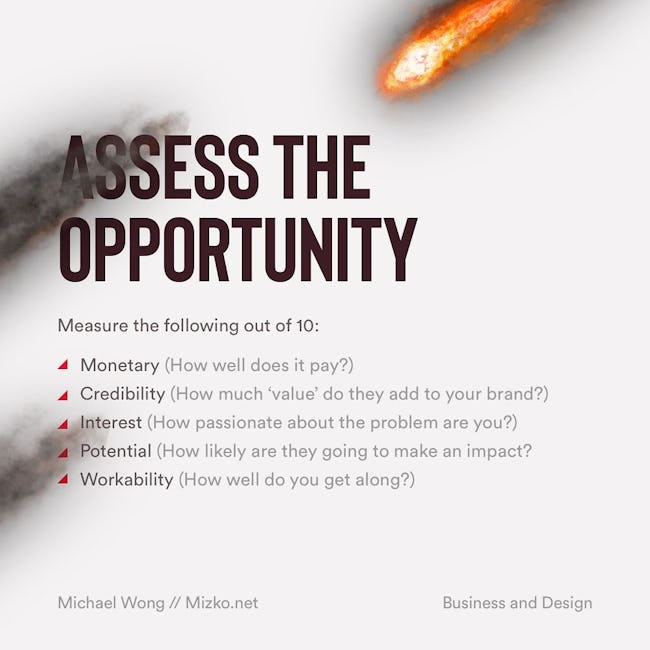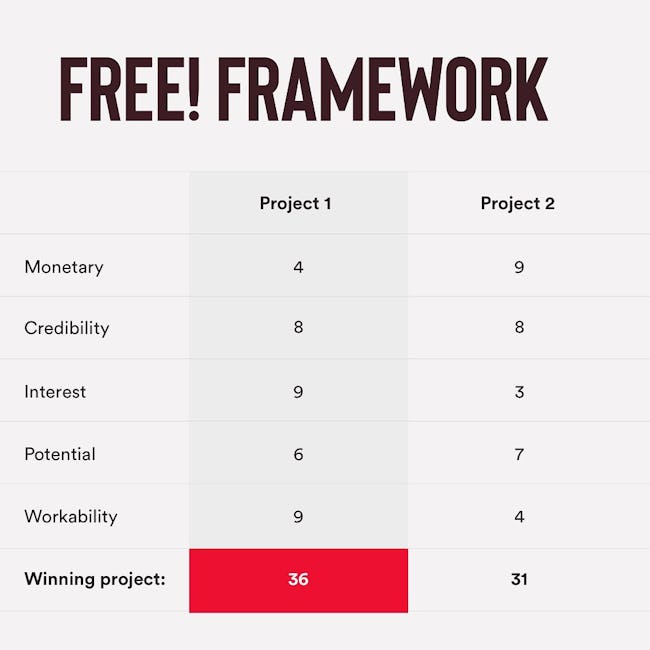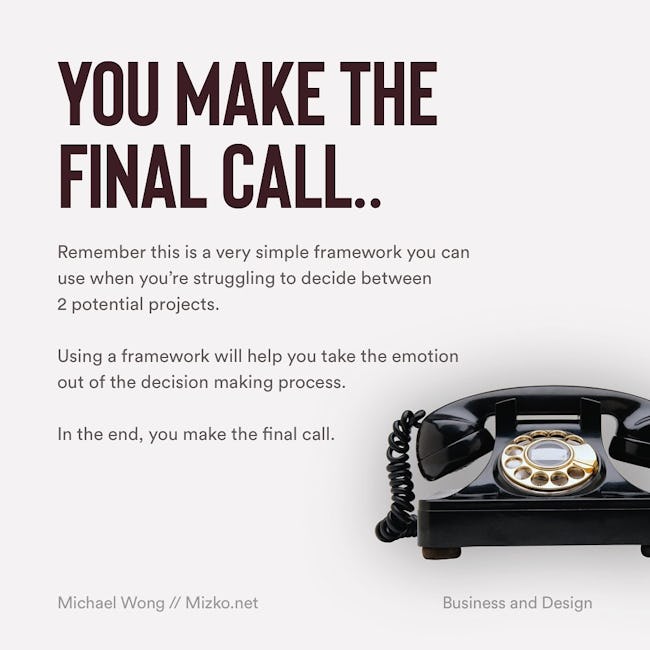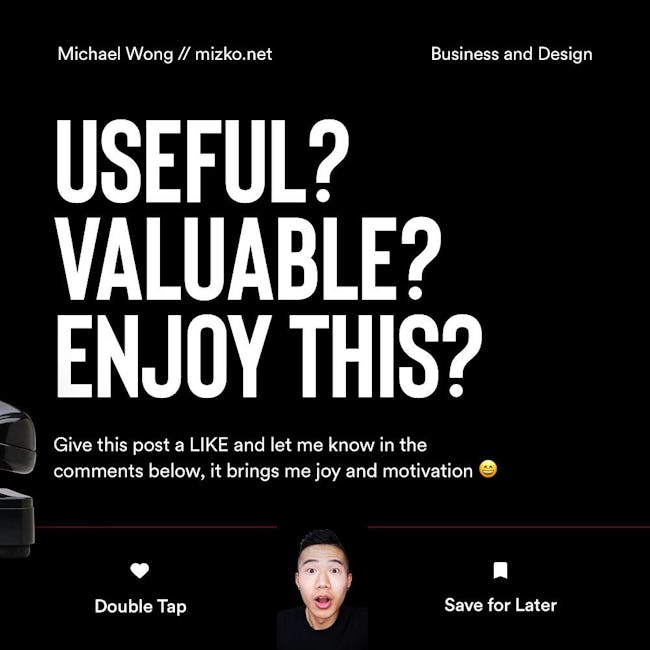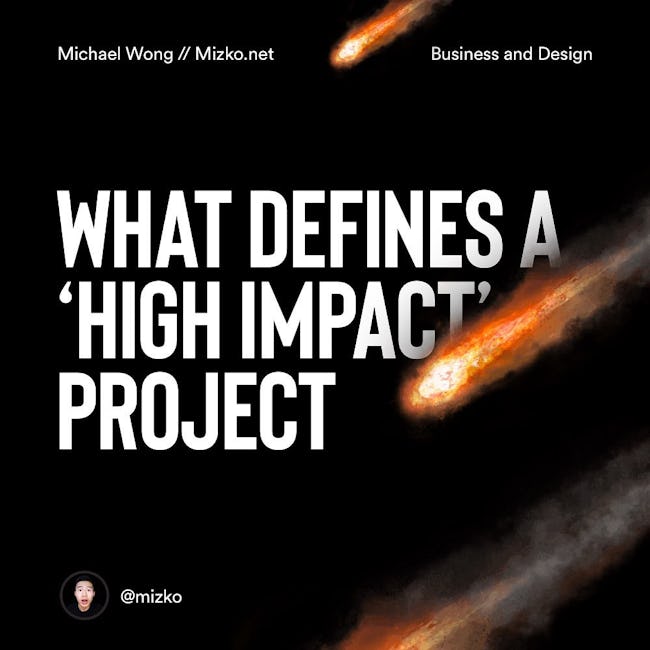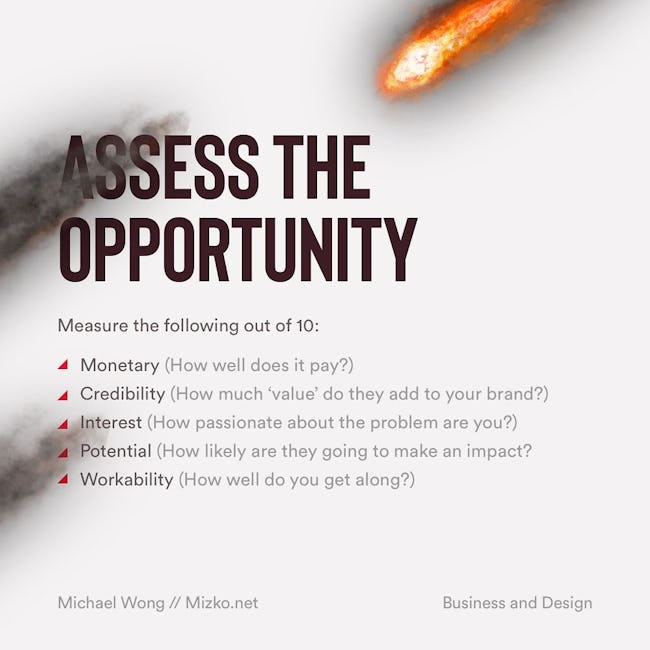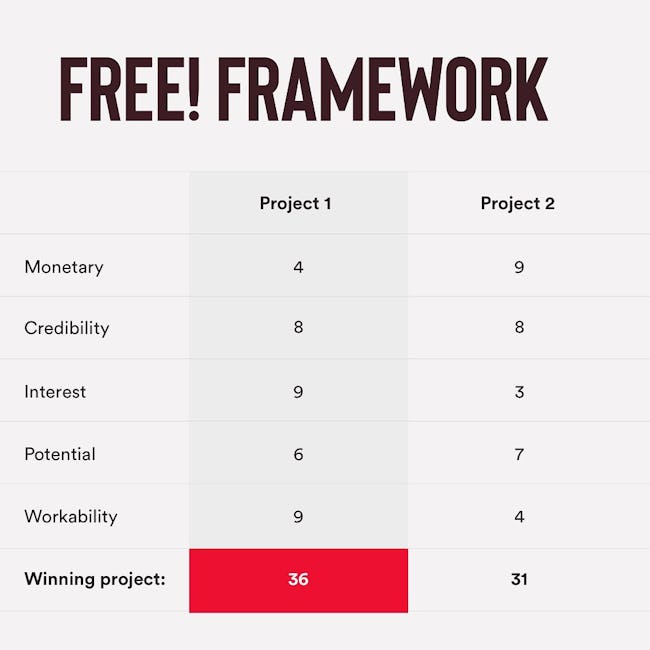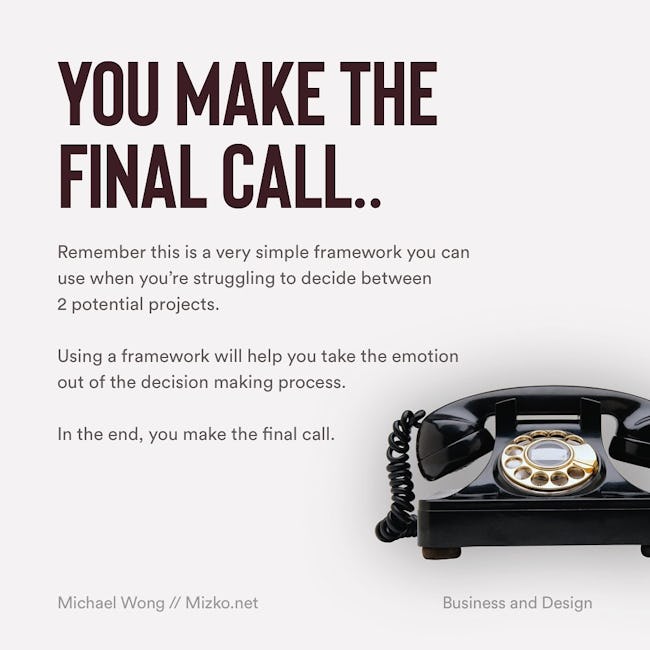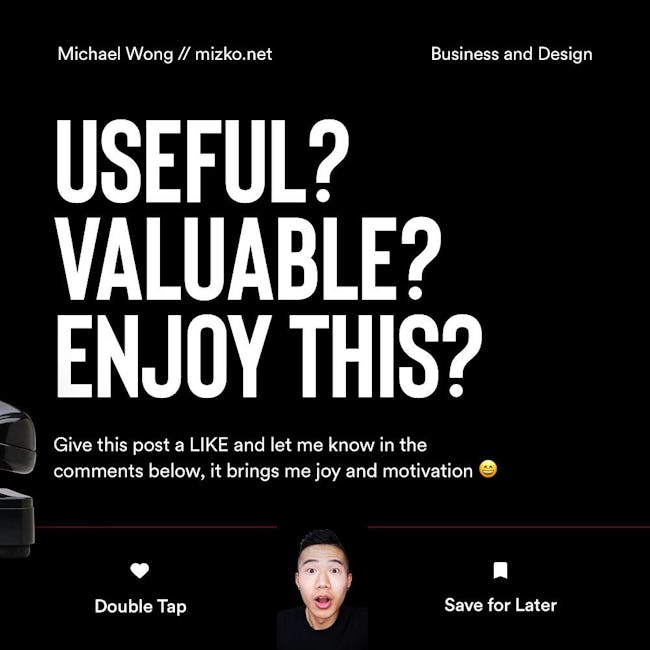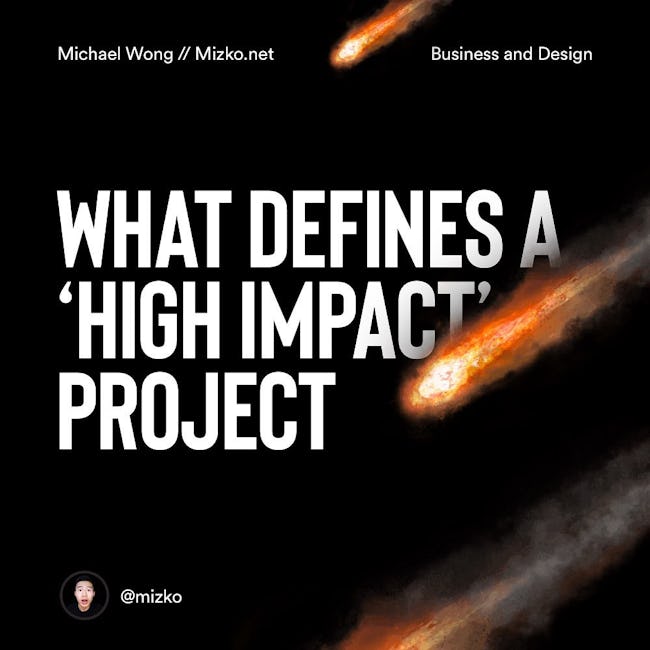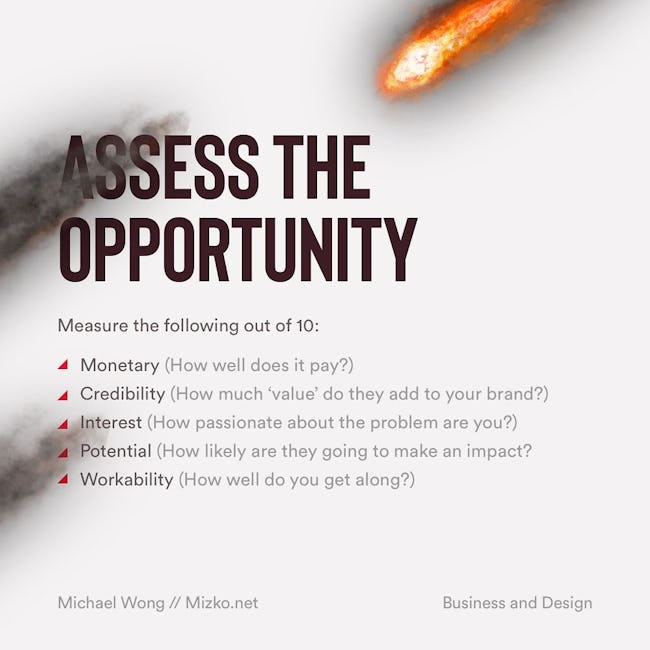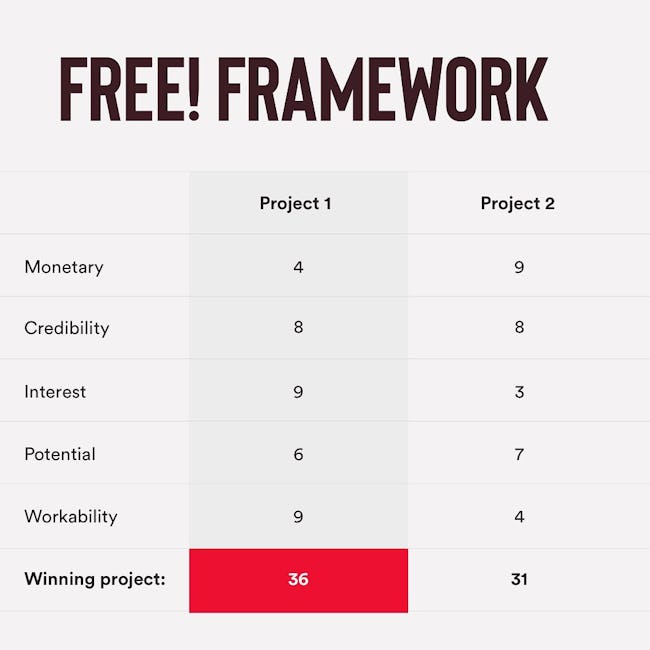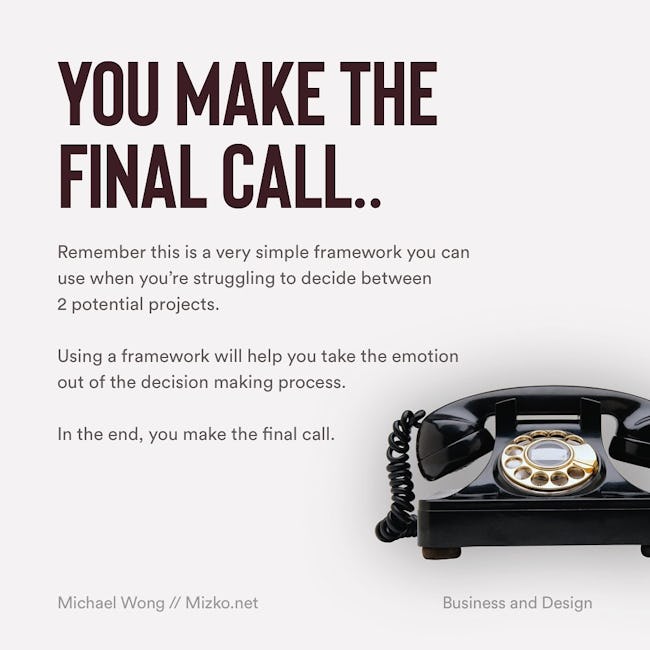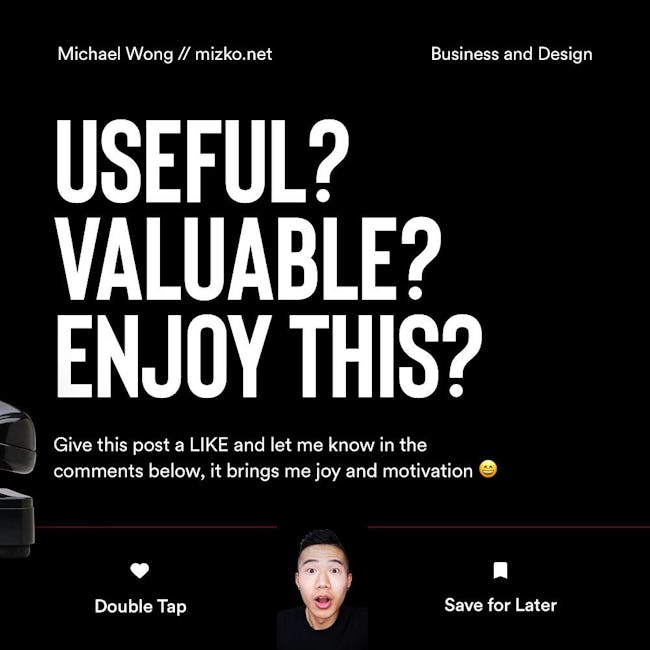 WHAT DEFINES HIGH IMPACT PROJECT
ASSESS THE OPPORTUNITY
Measure the following out of 10:
Monetary (How well does it pay?)
Credibility (How much 'value' do they add to your brand?)
Interest (How passionate about the problem are you?)
Potential (How likely are they going to make an impact?
Workability (How well do you get along?)
YOU MAKE THE FINAL CALL..
Remember this is a very simple framework you can use when you're struggling to decide between 2 potential projects.
Using a framework will help you take the emotion out of the decision making process.In the end, you make the final call.
More booklets by Michael Wong
More Design booklets
Your recently viewed booklets
See all booklets