Booklet
What Are Firewalls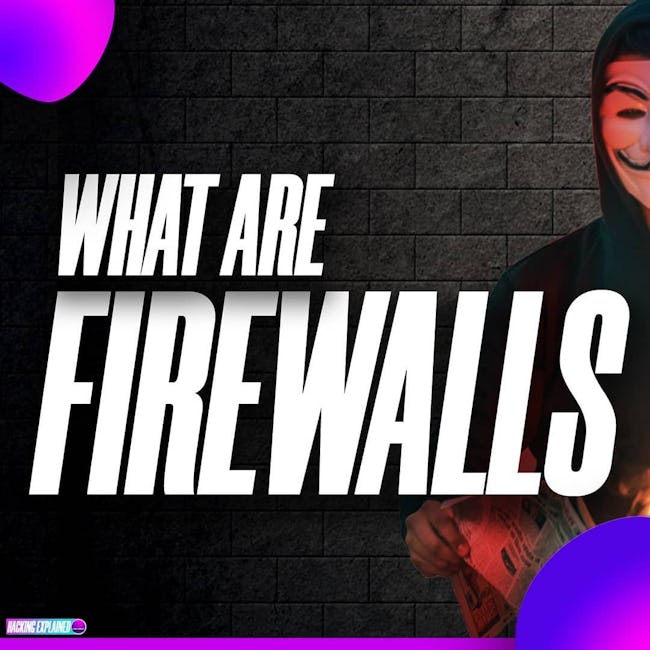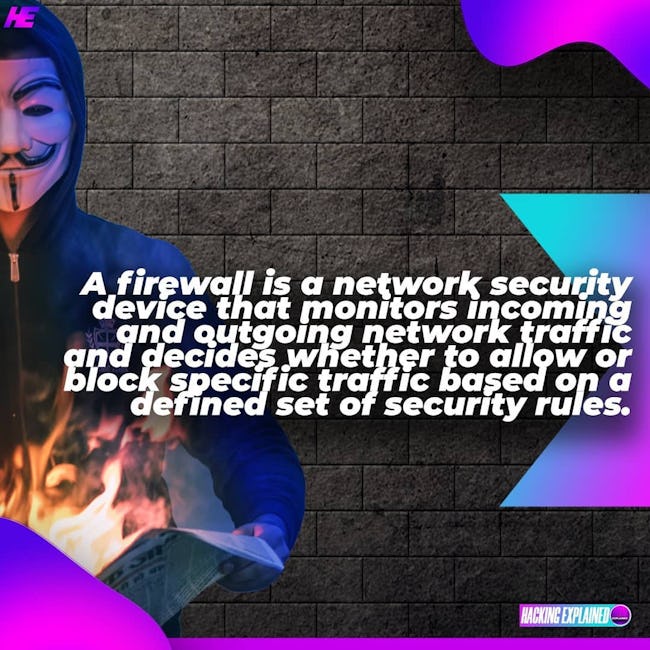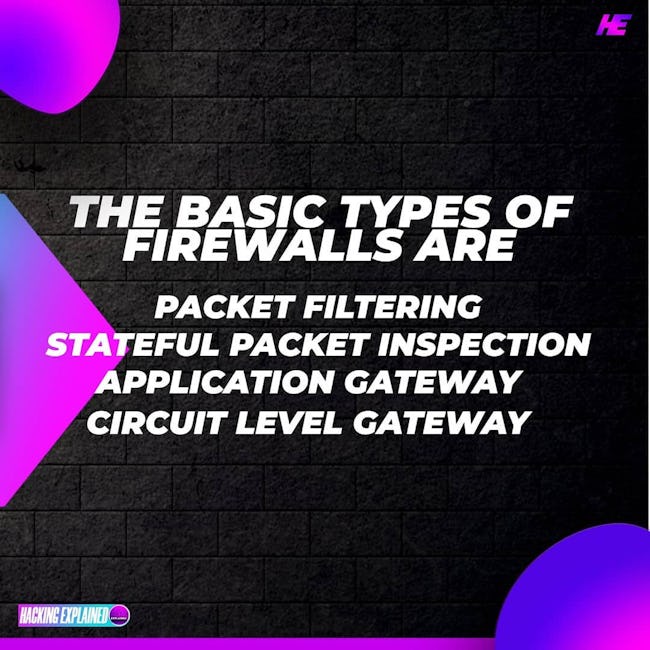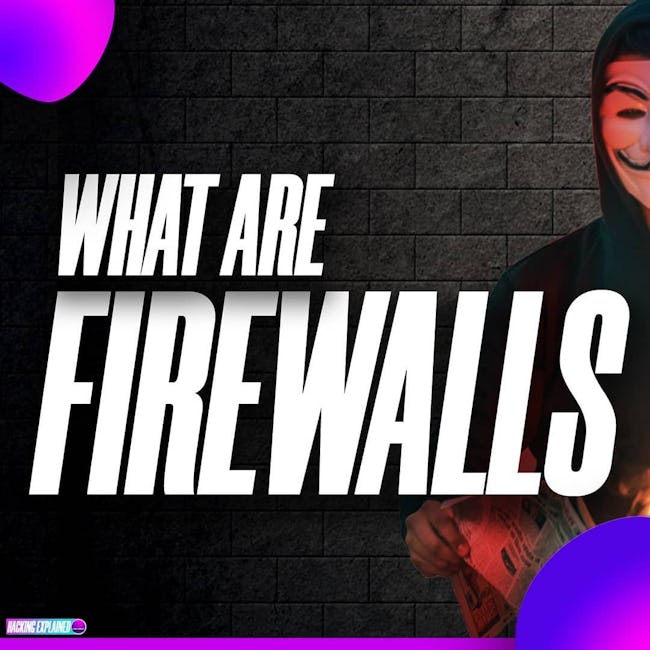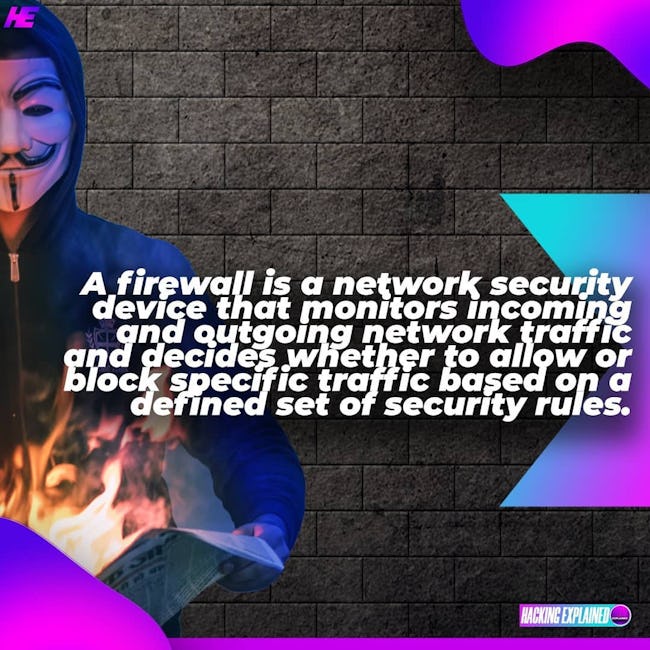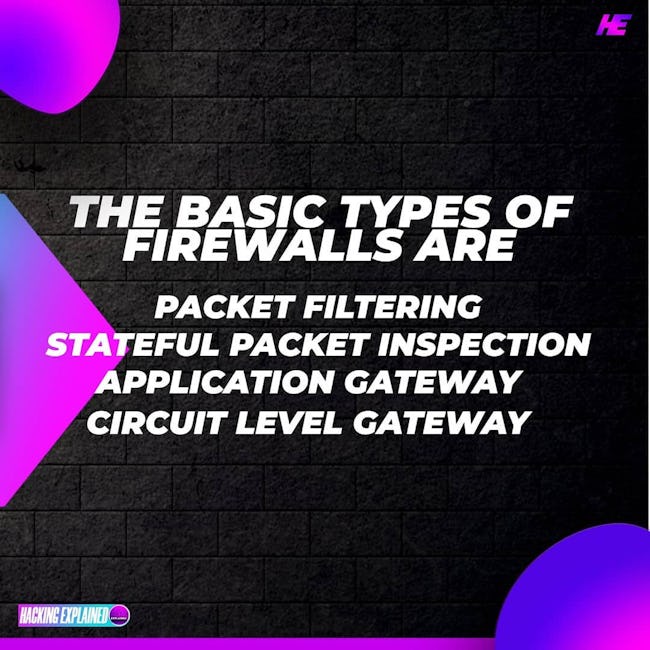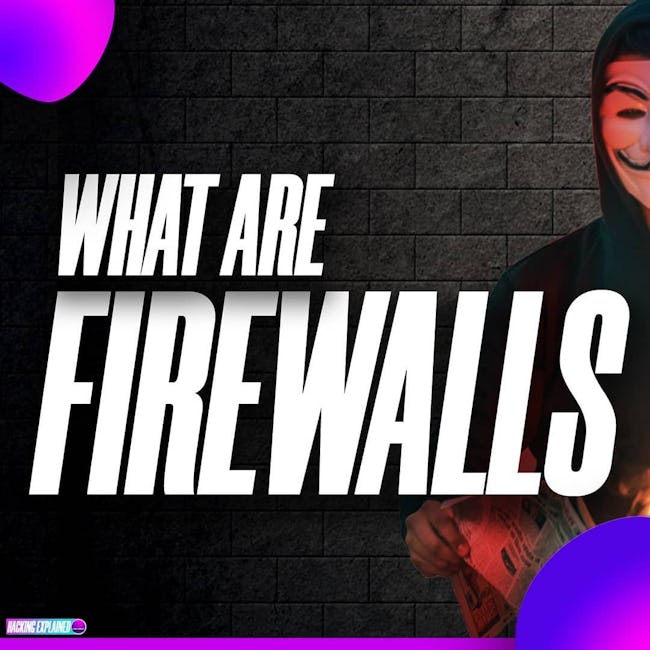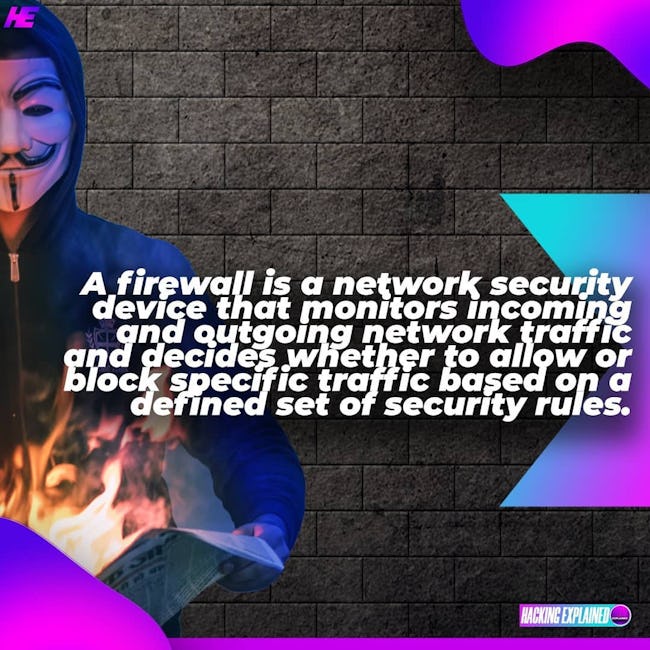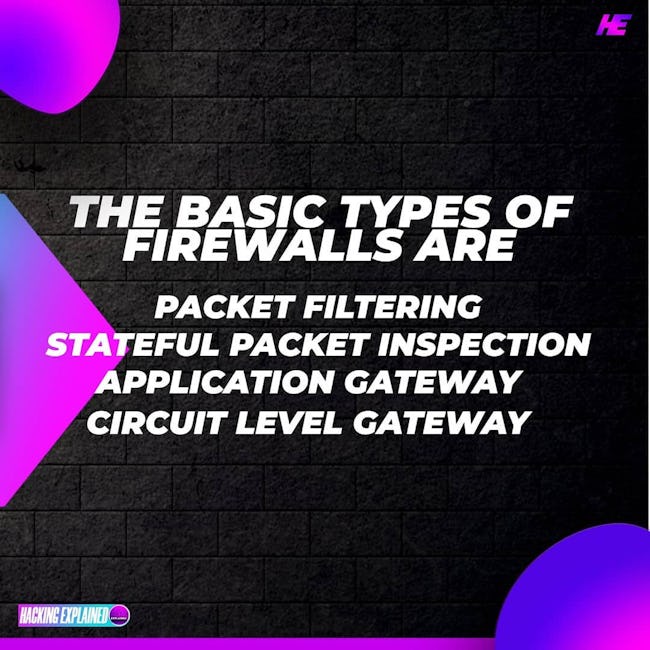 What Are Firewalls?
A firewall is a network security device that monitors incoming and outgoing network traffic and decides whether to allow or block specific traffic based on a defined set of security rules.
The Basic Types Of Firewalls Are:
1. Packet Filtering
2. Stateful Packet Inspection
3. Application Gateway
4. Circuit Level Gateway
We are Hacking Explained.
-Cyber News
-Latest Exploits
-Daily Infographics
-Cyber Safety Tips
More booklets by Hack University
More IT & Software booklets
Your recently viewed booklets
See all booklets