Booklet
Website Builder Platforms Explained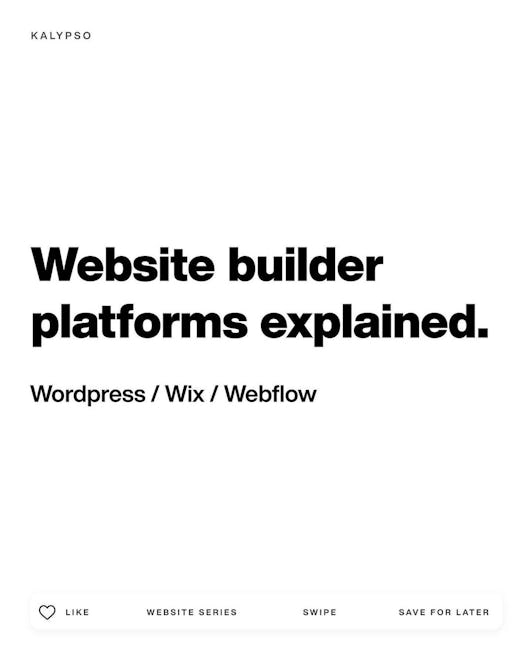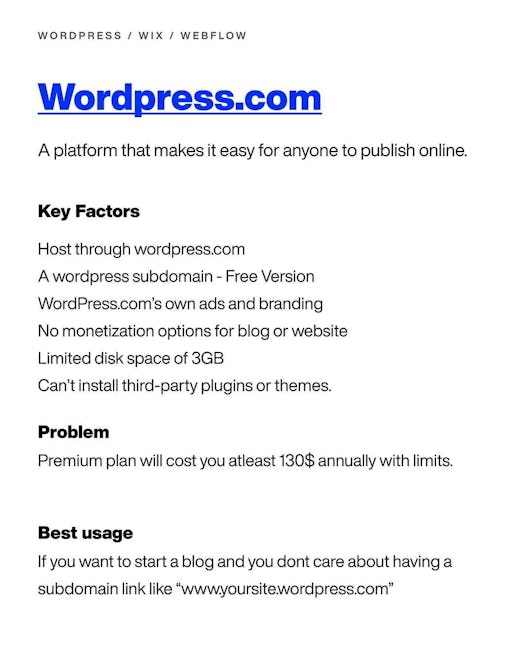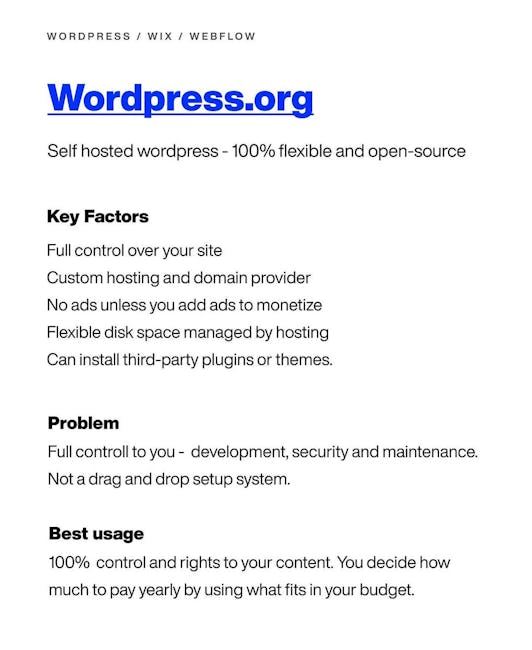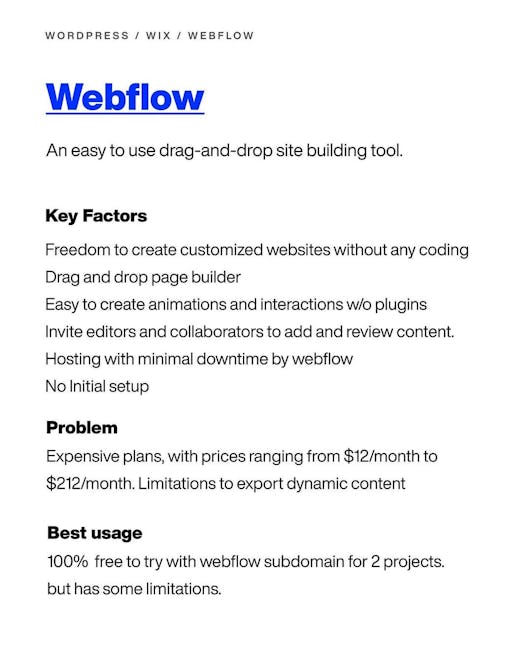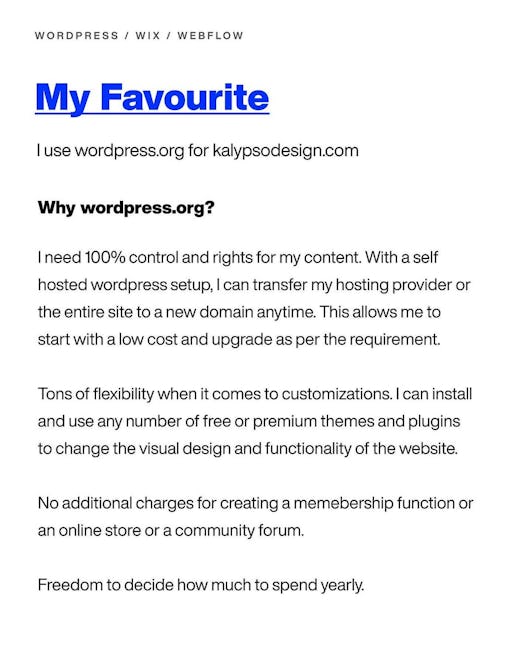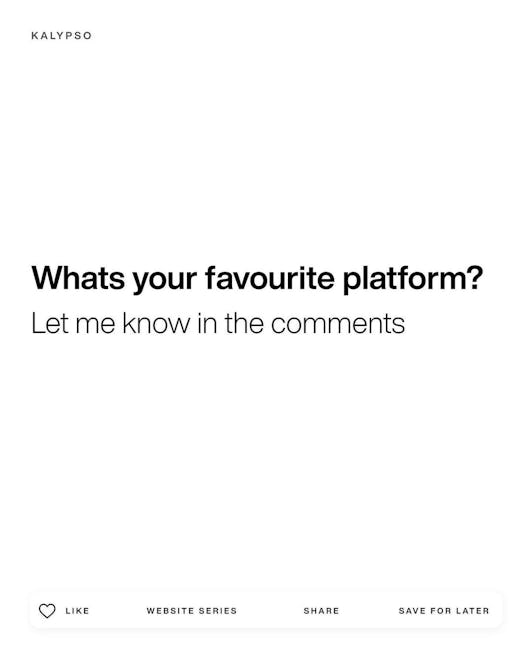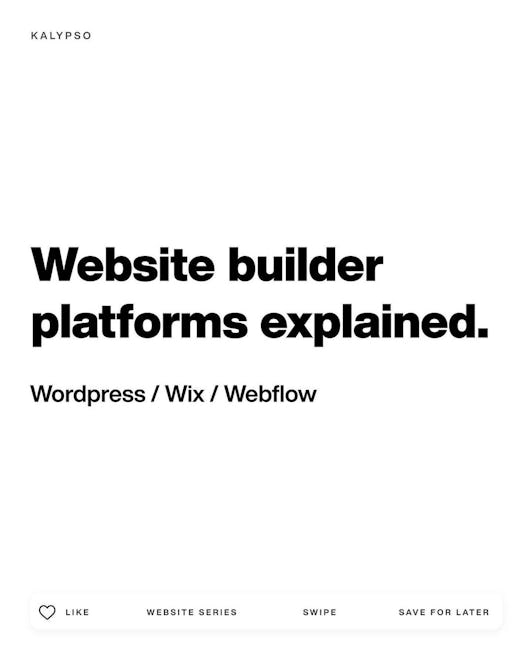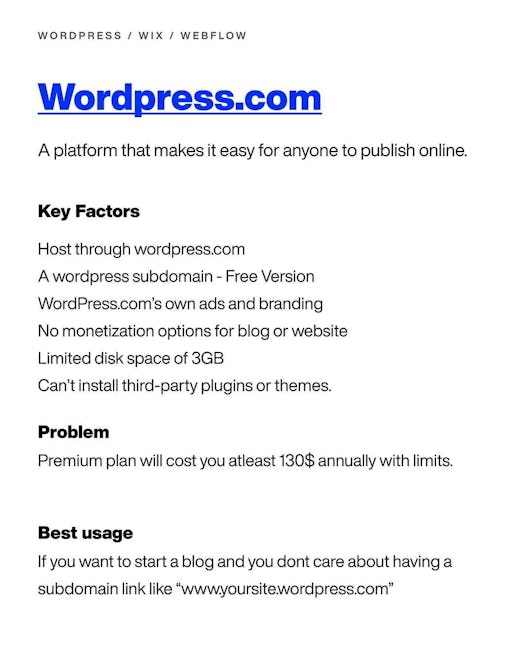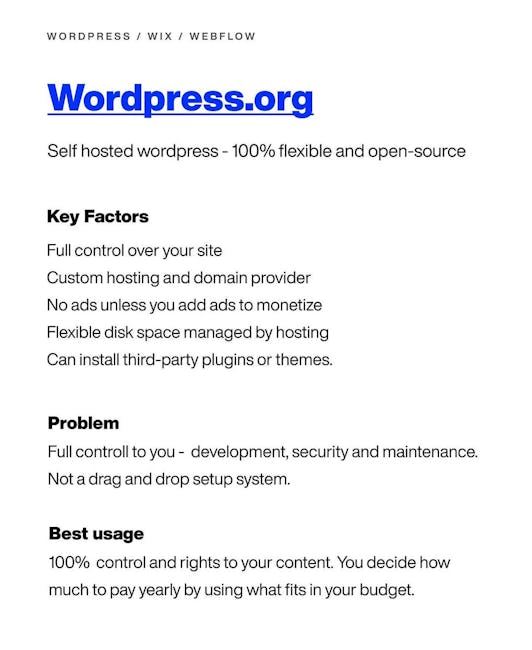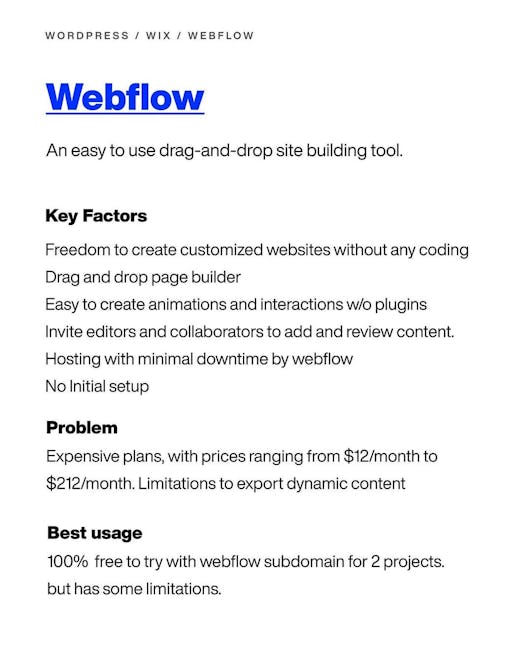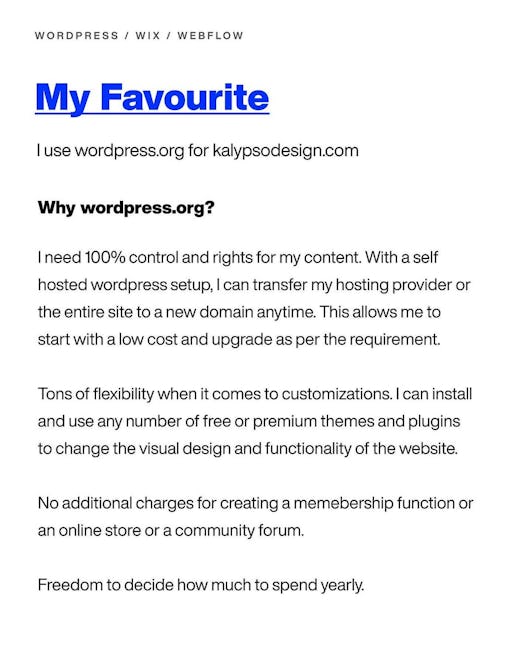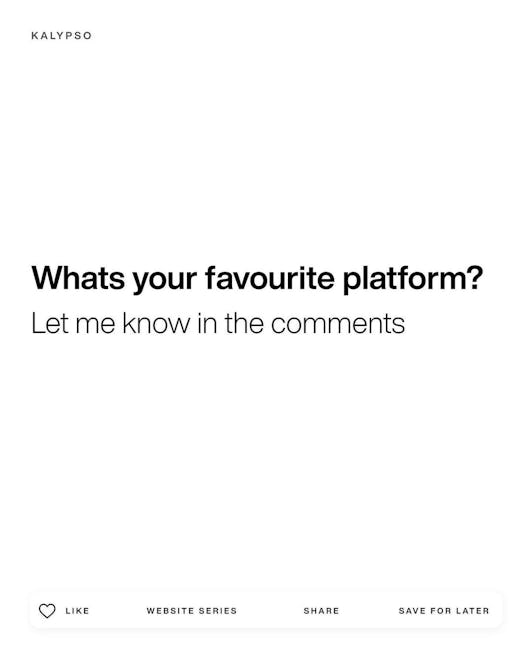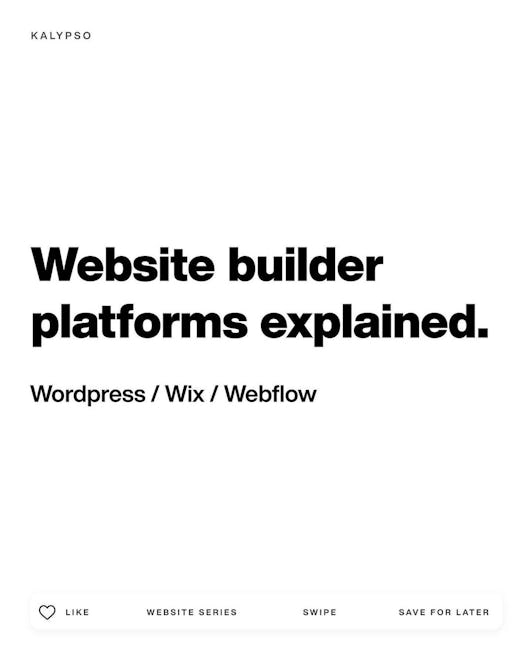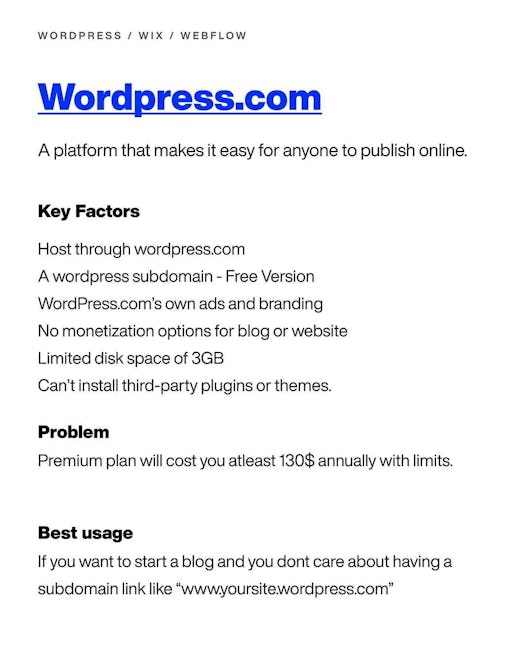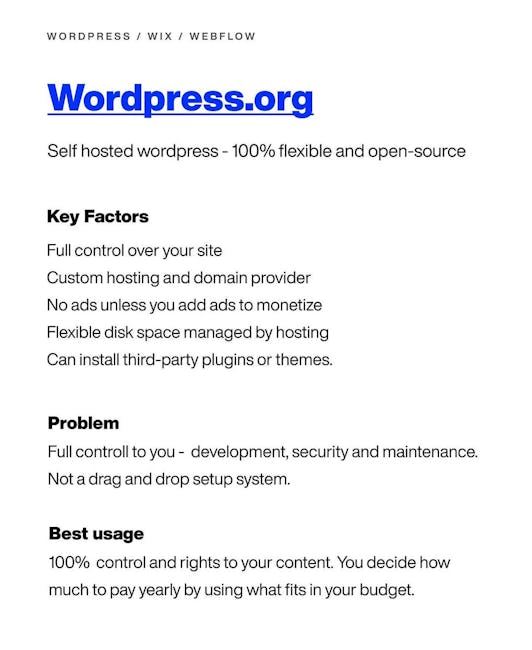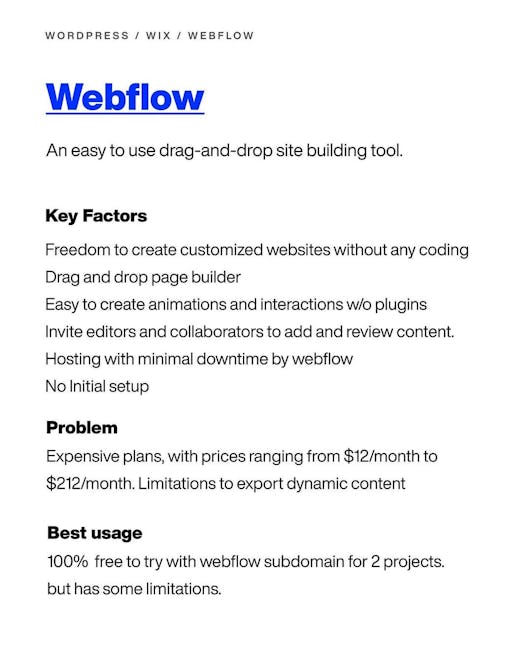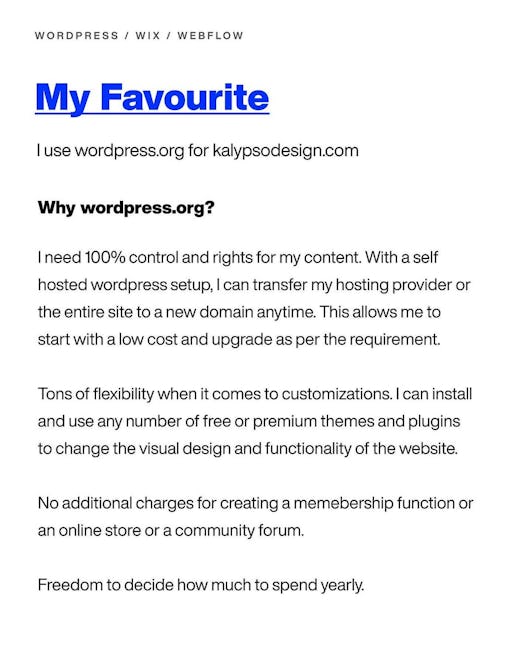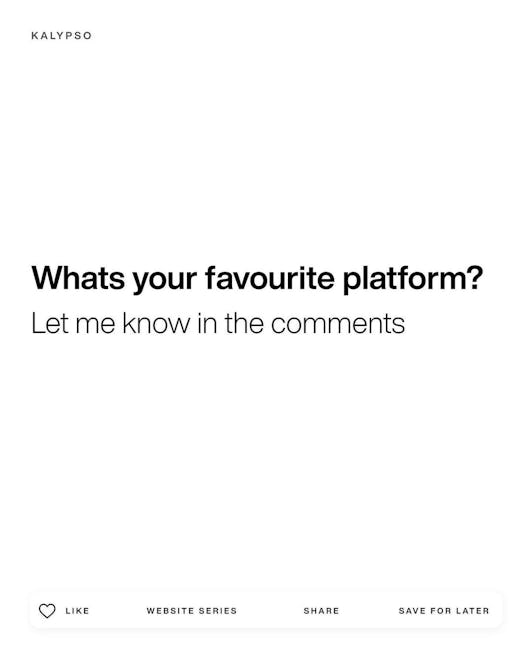 Website Builder Platforms Explained
Wordpress/Wix/Webflow
a. Wordpress.com
A platform that makes it easy for anyone to publish online.
Key Factors
Host through wordpress.com
A wordpress subdomain - Free Version
WordPress.com's own ads and branding
No monetization options for blog or website
Limited disk space of 3GB
Can't install third-party plugins or themes.
Problem
Premium plan will cost you atleast 130$ annually with limits.
Best usage
If you want to start a blog and you don't care about having a subdomain link like "www.yoursite.wordpress.com"
b. Wordpress.org
Self hosted wordpress -100% flexible and open-source
Key Factors
Full control over your site
Custom hosting and domain provider
No ads unless you add ads to monetize
Flexible disk space managed by hosting
Can install third-party plugins or themes.
Problem
Full control to you - development, security and maintenance.
Not a drag and drop setup system.
Best usage
100% control and rights to your content. You decide how much to pay yearly by using what fits in your budget.
c. Webflow
An easy to use drag-and-drop site building tool.
Key Factors
Freedom to create customized websites without any coding
Drag and drop page builder
Easy to create animations and interactions w/o plugins
Invite editors and collaborators to add and review content.
Hosting with minimal downtime by webflow
No Initial setup
Problem
Expensive plans, with prices ranging from $12/month to $212/month. Limitations to export dynamic content
Best usage
100% free to try with webflow subdomain for 2 projects. but has some limitations.
d. Wix
A simple drag and drop website builder.
Key Factors
Free to try with a Wix branding massive template library
Easy-to-use editor and drag and drop sidebar
Automatic website backups
Wix controls the hosting.
No Initial Setup
Problem
Premium plans are single-site only. Limitation to switch templates after the site is published.
Best usage
100% free to try with Wix branding with 500 mb limit
e. My Favourite
I use wordpress.org for kalypsodesign.com
Why wordpress.org?
I need 100% control and rights for my content. With a self hosted wordpress setup, I can transfer my hosting provider or the entire site to a new domain anytime. This allows me to start with a low cost and upgrade as per the requirement.
Tons of flexibility when it comes to customizations. I can install and use any number of free or premium themes and plugins to change the visual design and functionality of the website.
No additional charges for creating a membership function or an online store or a community forum.
Freedom to decide how much to spend yearly.
What's your favourite platform?
Let me know in the comments
LIKE - WEBSITE SERIES - SHARE - SAVE FOR LATER
More booklets by kalypso
More Design booklets
Your recently viewed booklets
See all booklets