Booklet
Want More Sales With Stories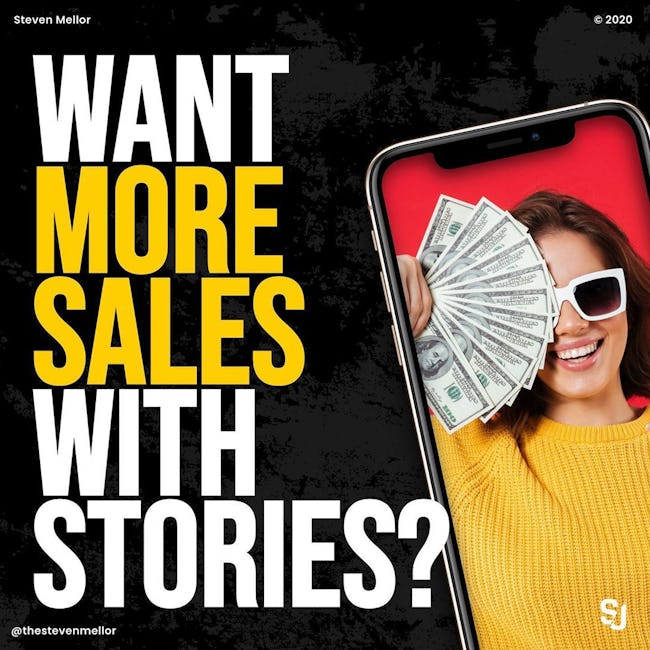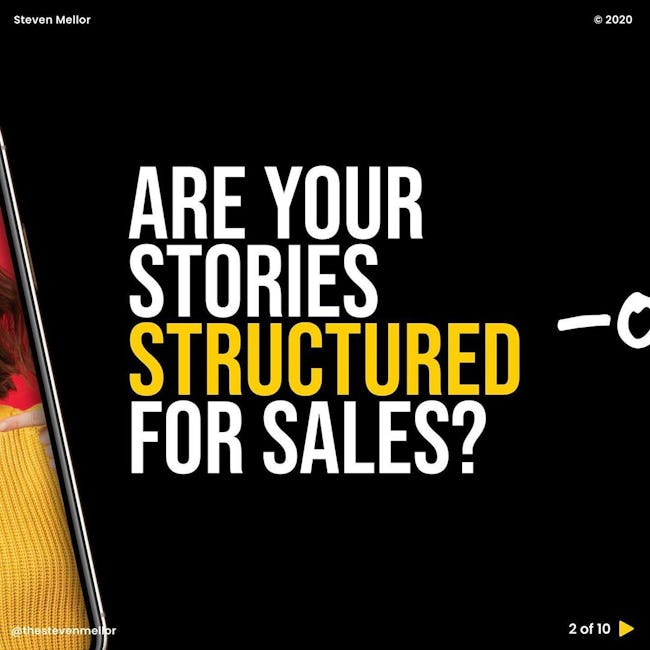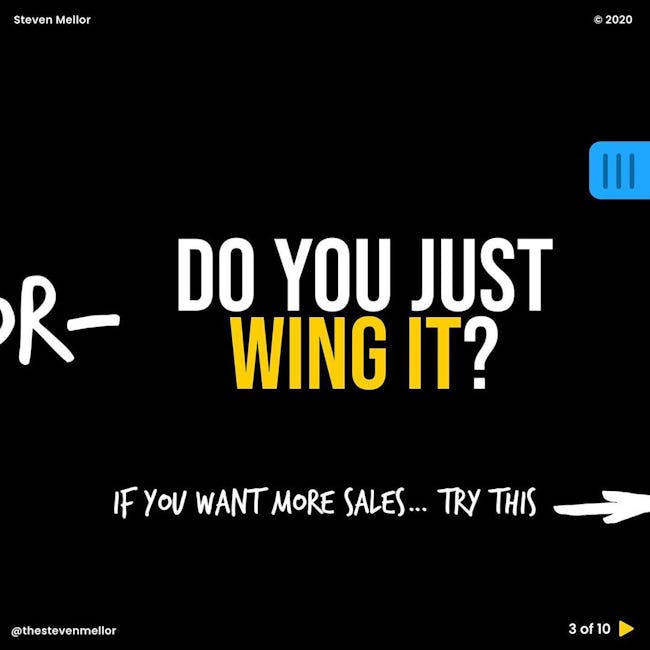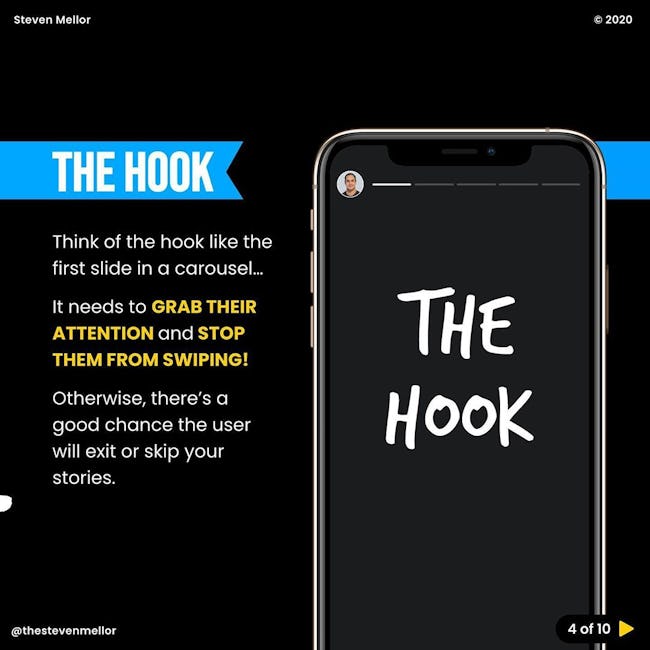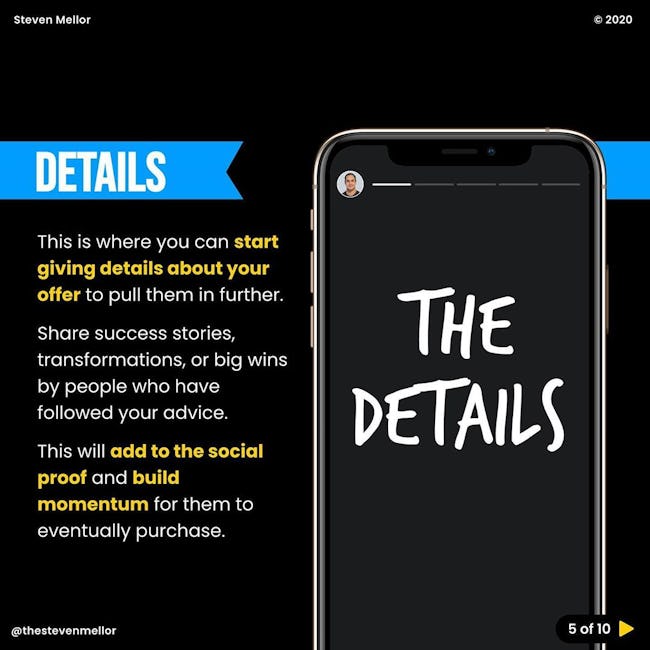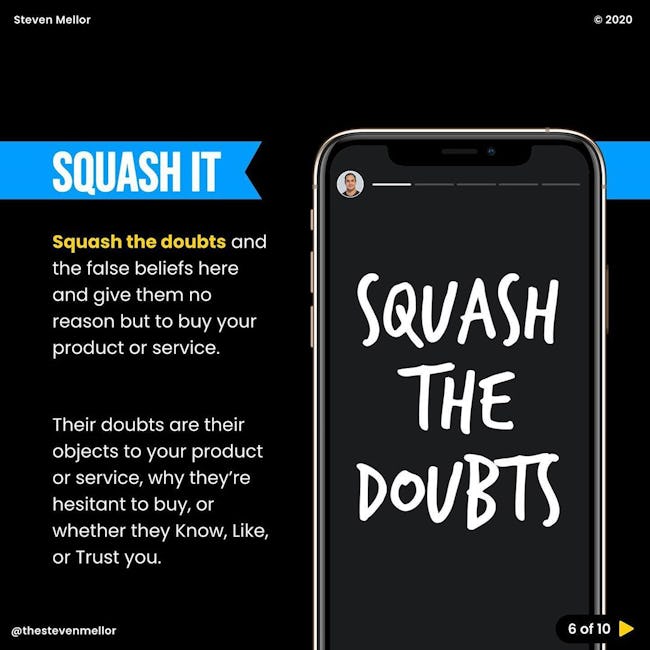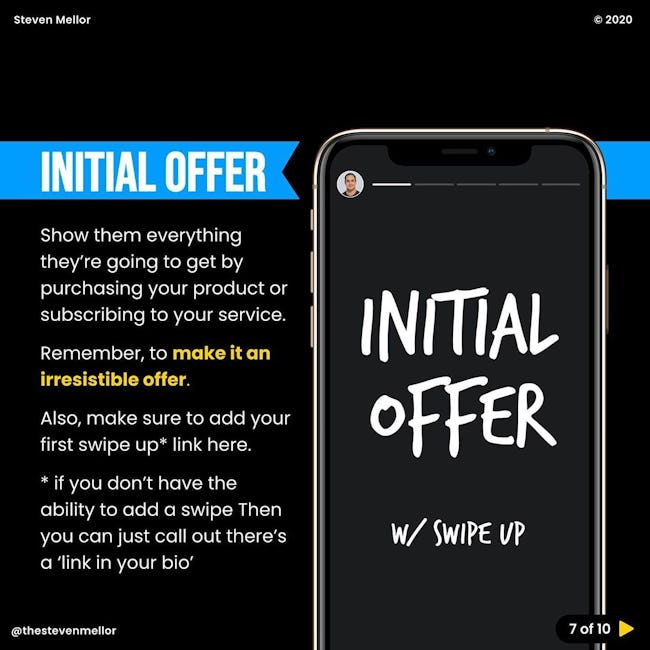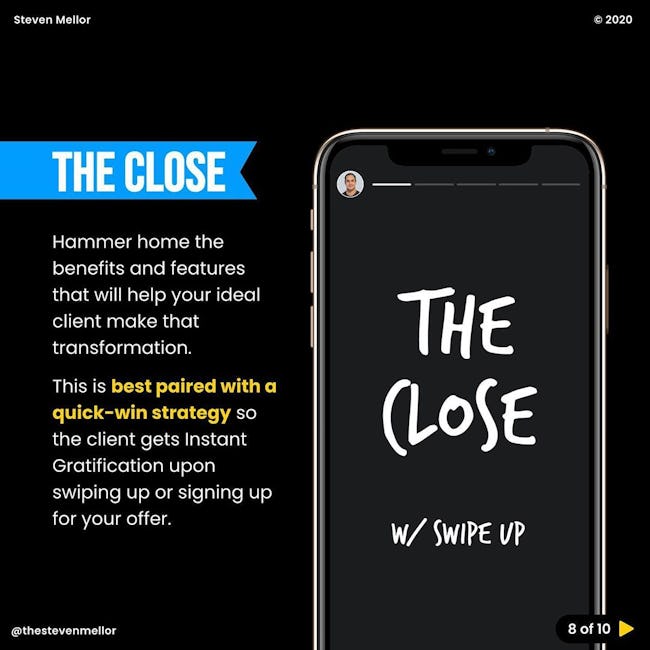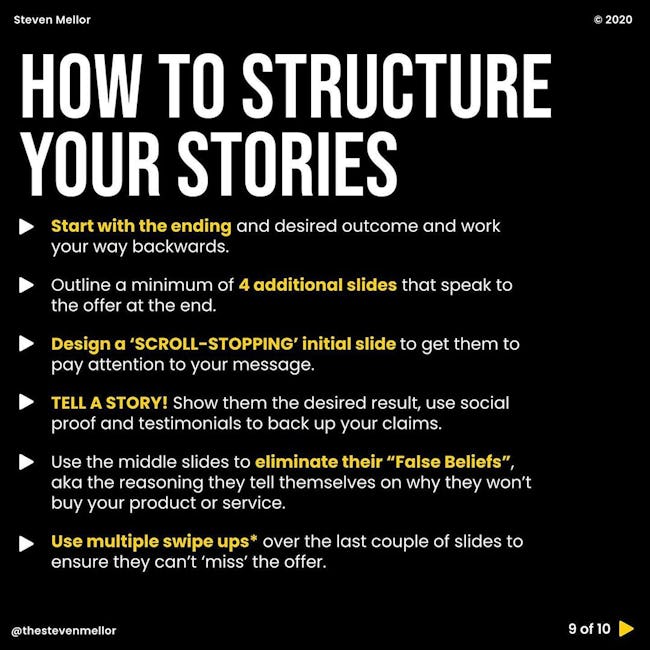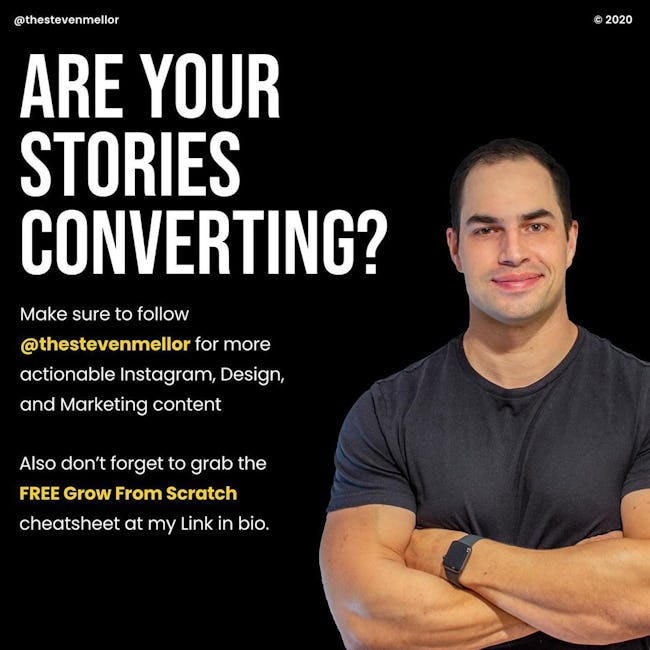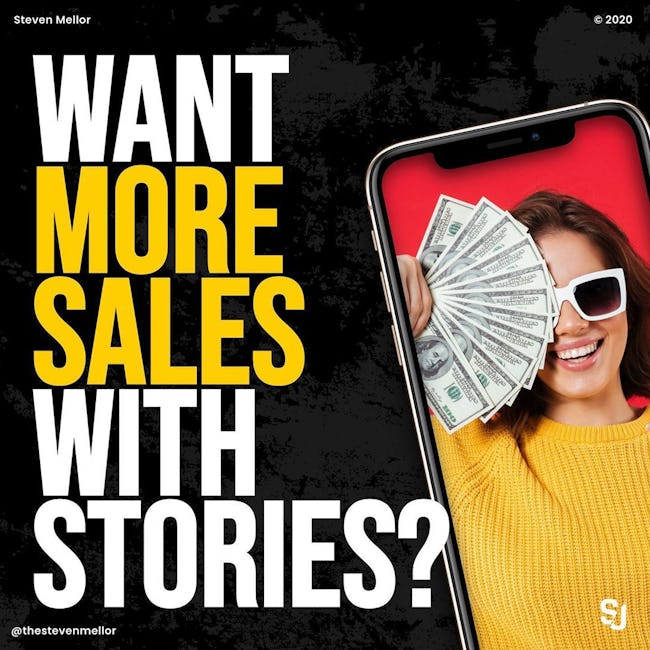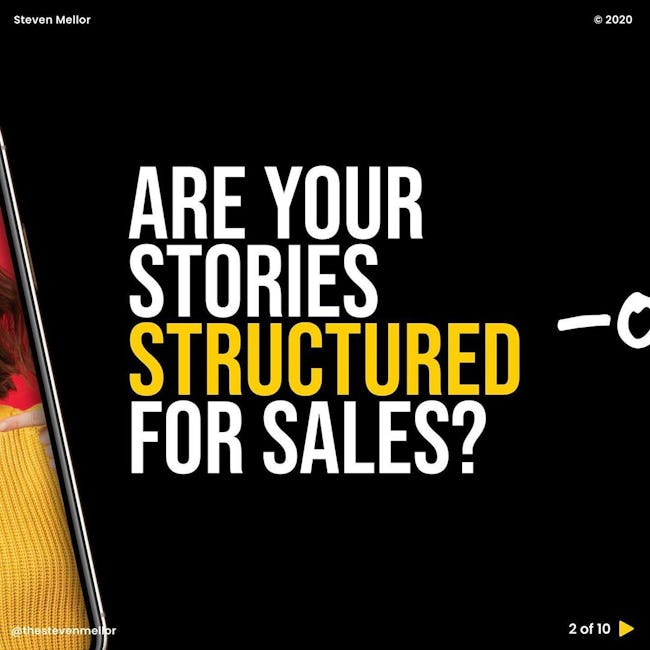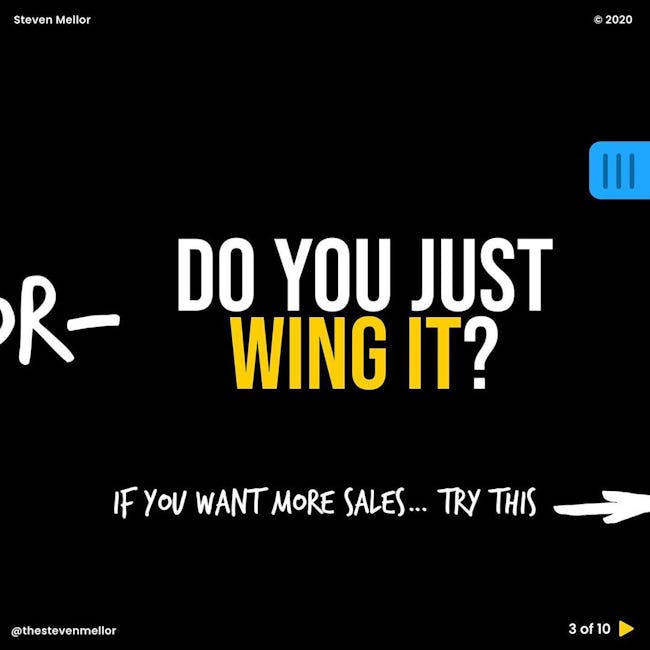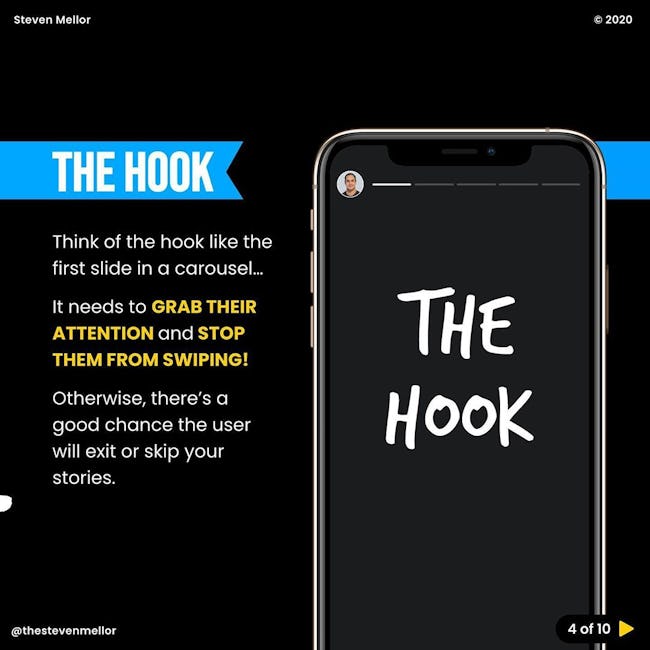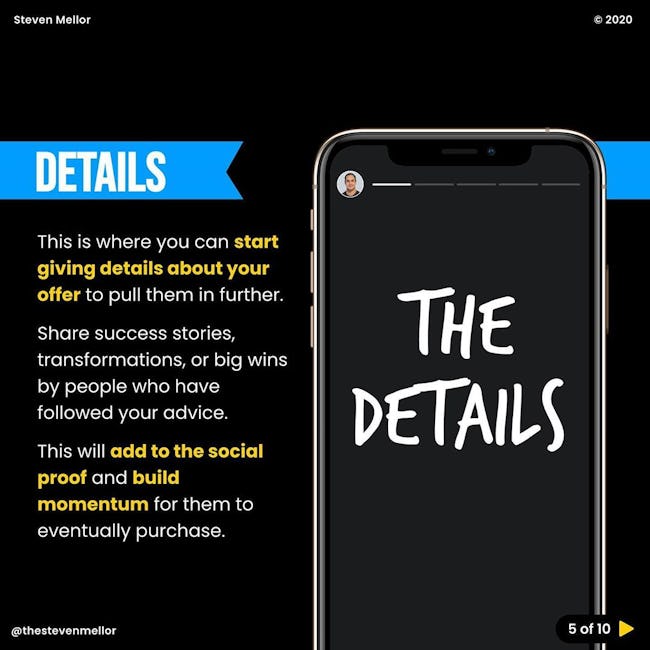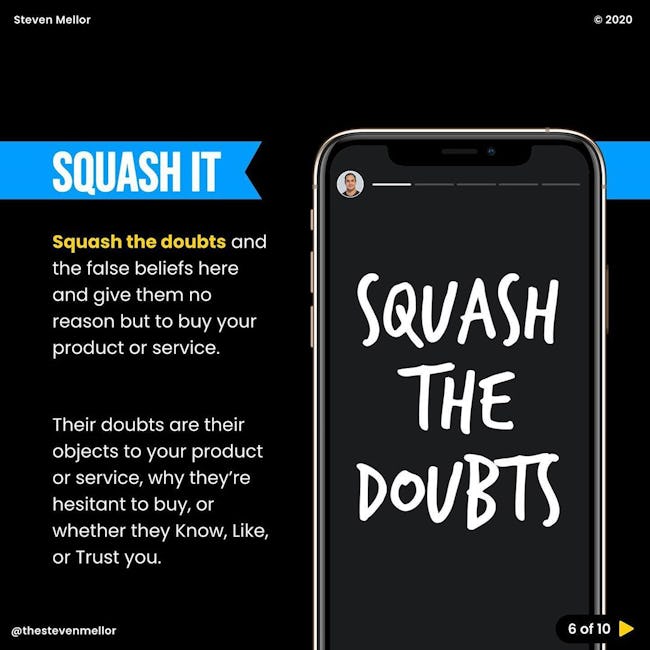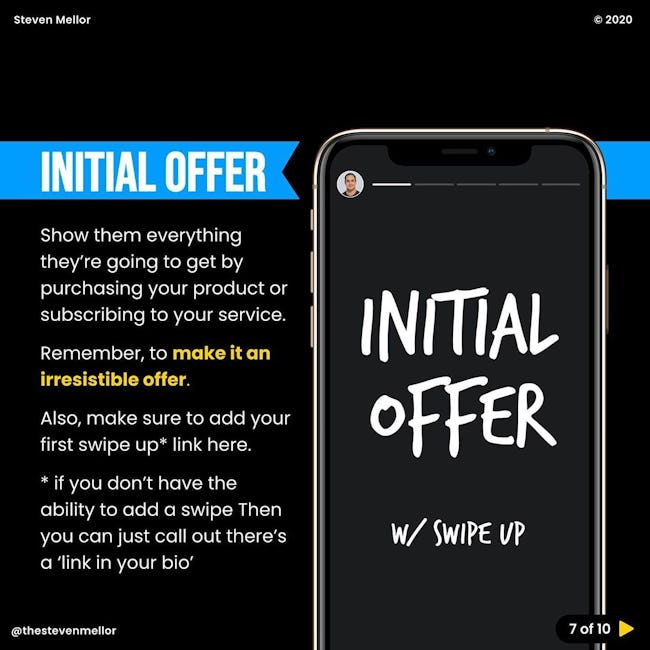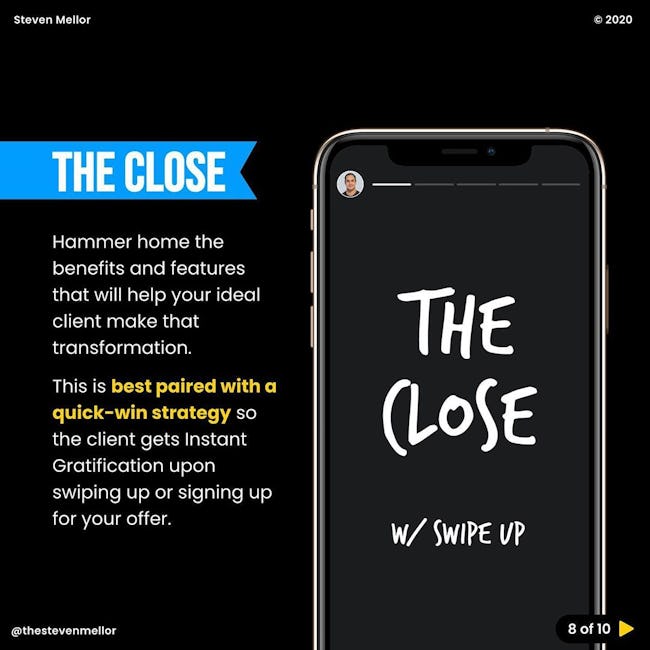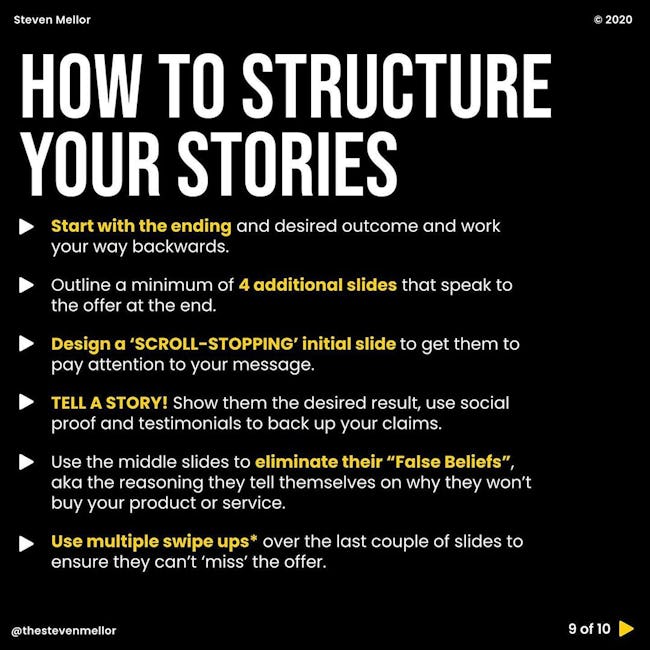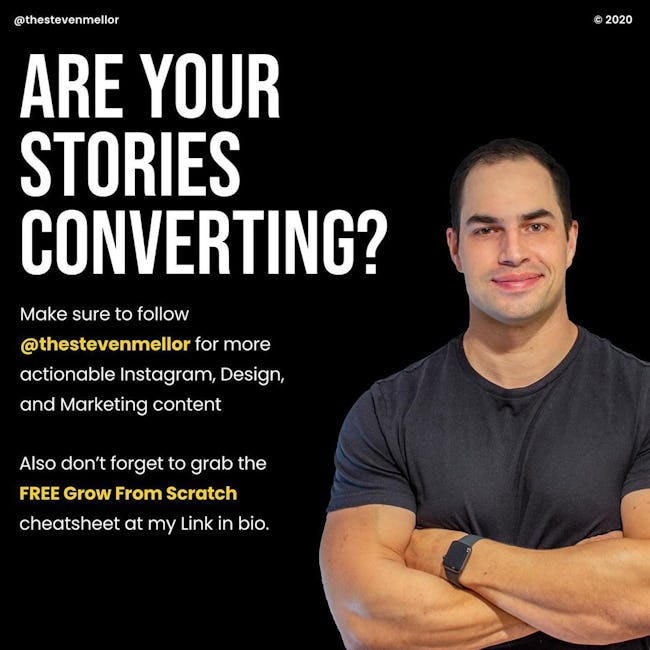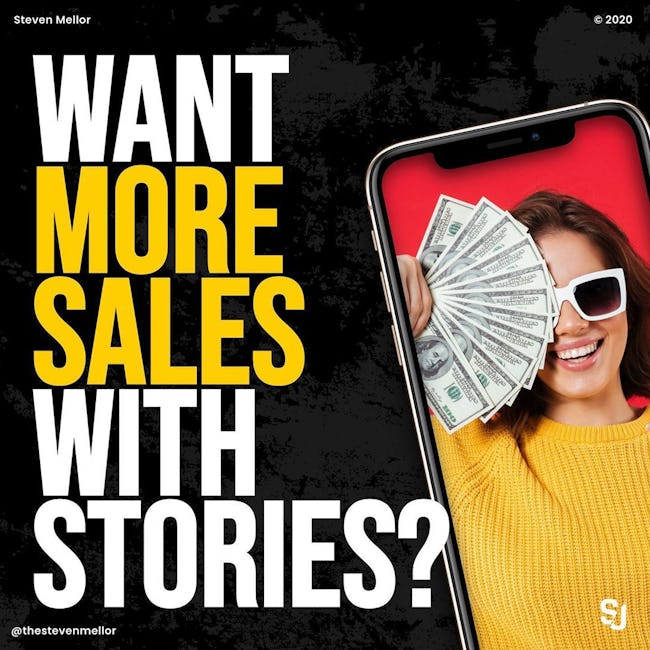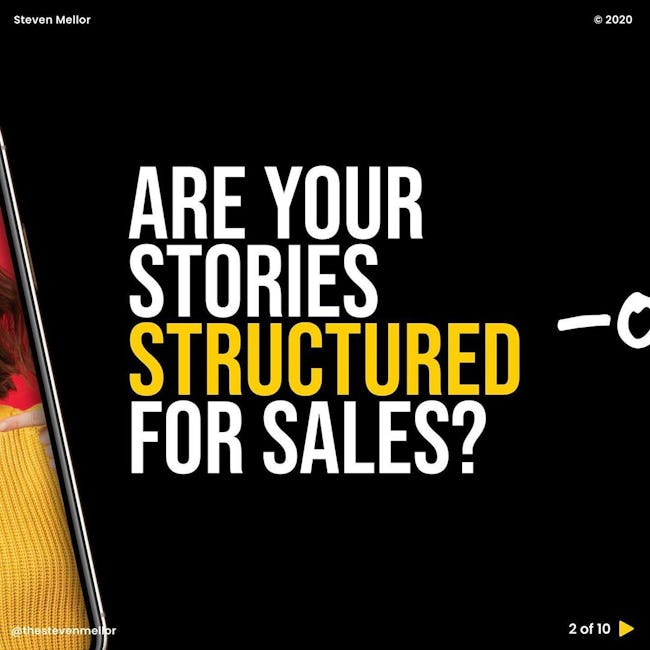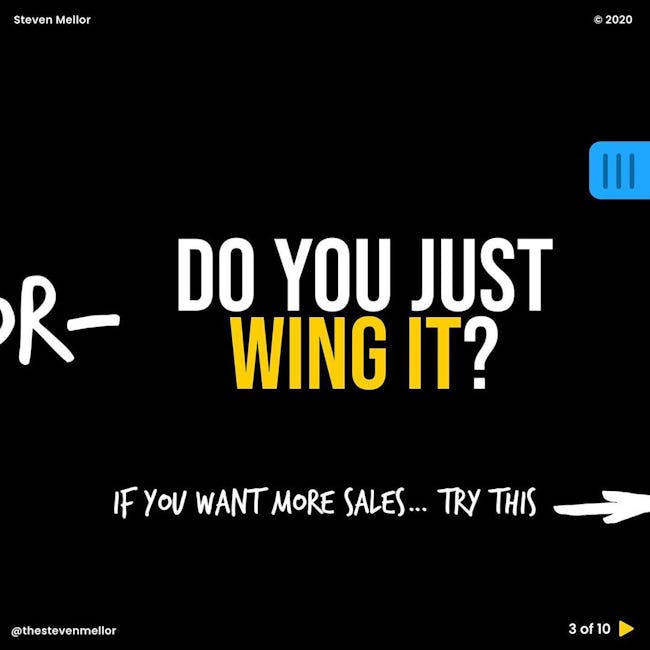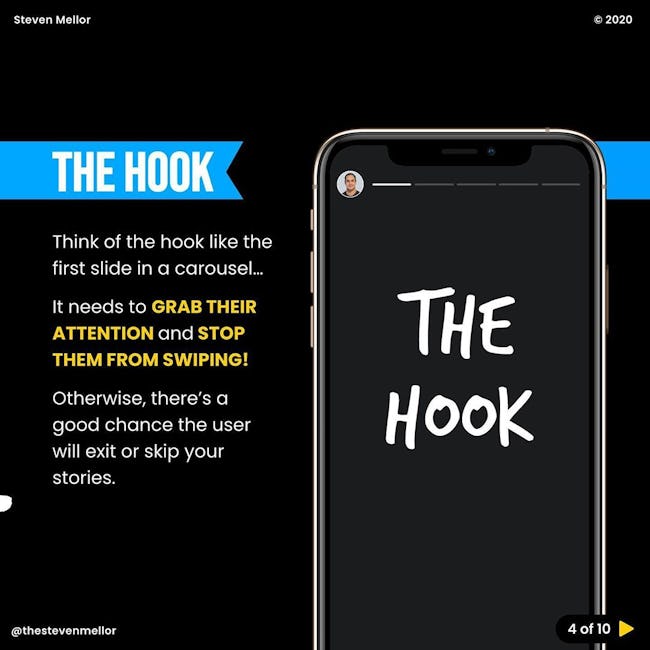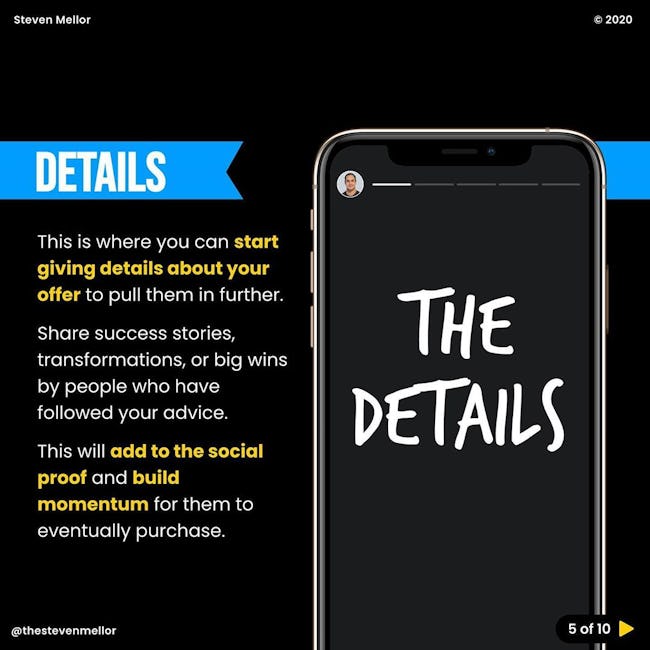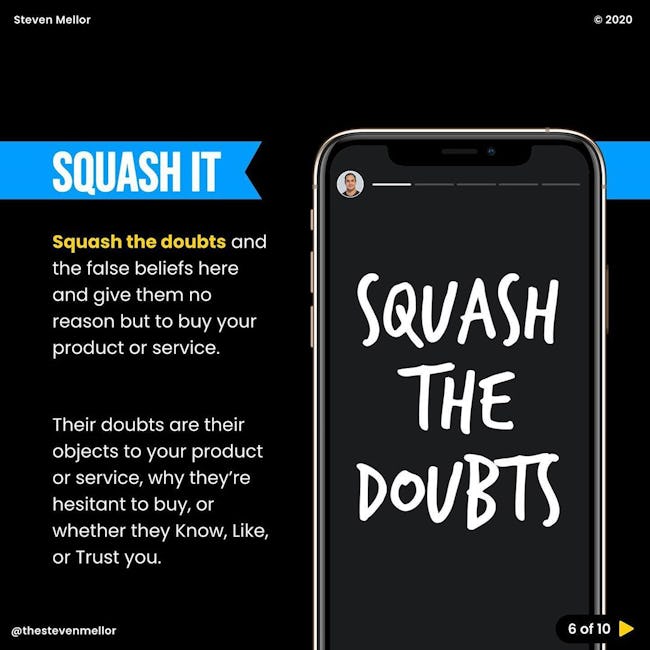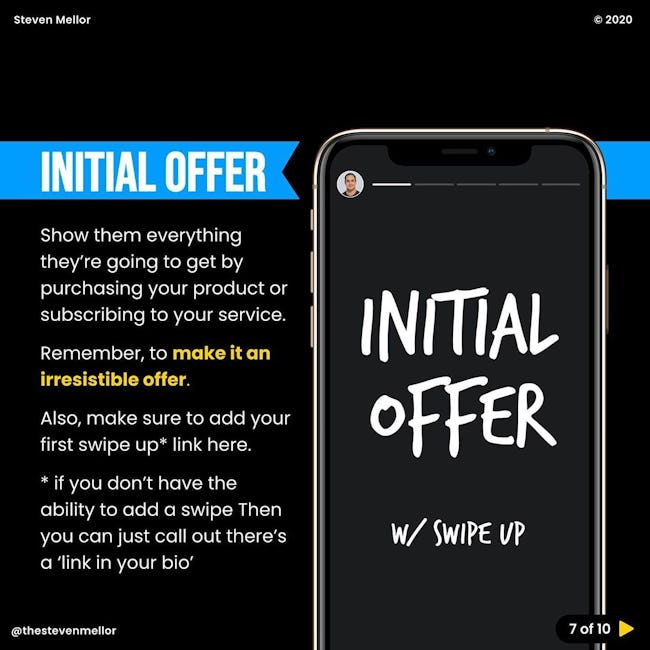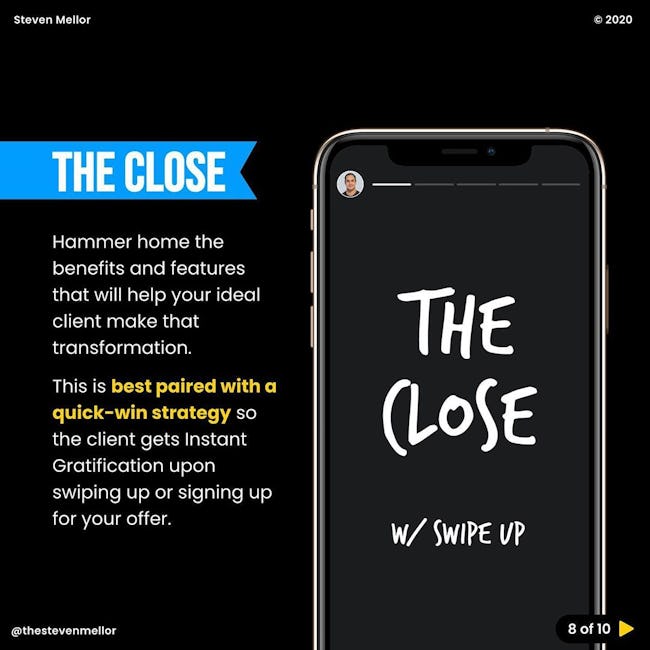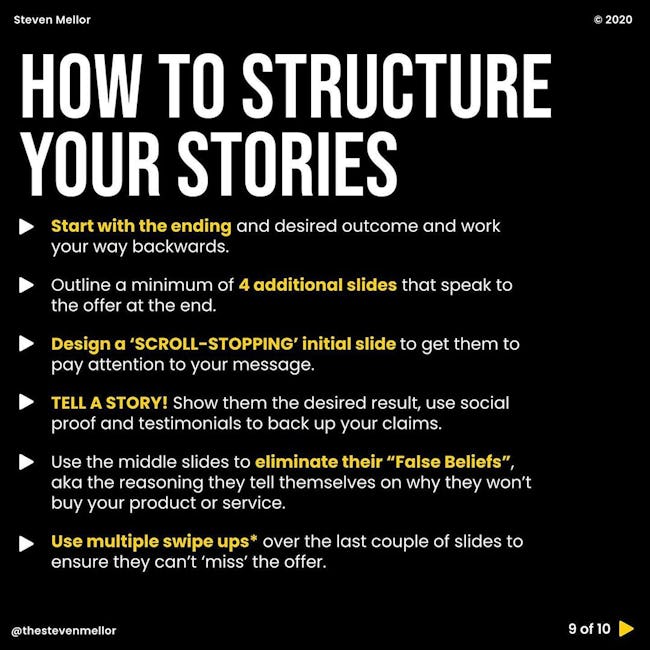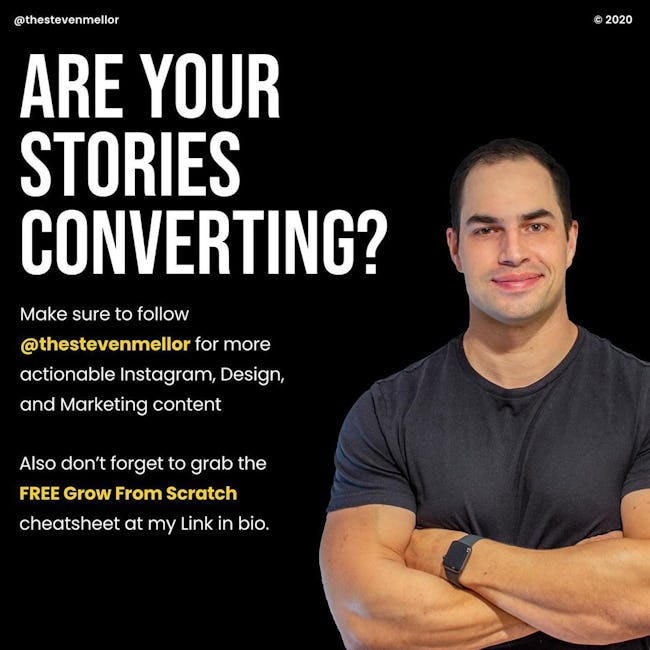 WANT MORE SALES WITH STORIES
ARE YOUR STORIES STRUCTURED FOR SALES?
DO YOU JUST WING IT? IF YOU WANT MORE SALES... TRY THIS
THE HOOK
Think of the hook like the first slide in a carousel...
It needs to GRAB THEIR ATTENTION and STOP THEM FROM SWIPING!
Otherwise, there's a good chance the user will exit or skip your stories.
DETAILS
This is where you can start giving details about your offer to pull them in further.
Share success stories, transformations, or big wins by people who have followed your advice.
This will add to the social proof and build momentum for them to eventually purchase.
SQUASH IT
Squash the doubts and the false beliefs here and give them no reason but to buy your product or service.
Their doubts are their objects to your product or service, why they're hesitant to buy, or whether they Know, Like, or Trust you.
INITIAL OFFER
Show them everything they're going to get by purchasing your product or subscribing to your service.
Remember, to make it an irresistible offer.
Also, make sure to add your first swipe up* link here.
* if you don't have the ability to add a swipe Then you can just call out there's a 'link in your bio'
THE CLOSE
Hammer home the benefits and features that will help your ideal client make that transformation.
This is best paired with a quick-win strategy so the client gets Instant Gratification upon swiping up or signing up for your offer.
HOW TO STRUCTURE YOUR STORIES
Start with the ending and desired outcome and work your way backwards.
Outline a minimum of 4 additional slides that speak to the offer at the end.
Design a 'SCROLL-STOPPING' initial slide to get them to pay attention to your message.
TELL A STORY! Show them the desired result, use social proof and testimonials to back up your claims.
Use the middle slides to eliminate their 'False Beliefs', aka the reasoning they tell themselves on why they won't buy your product or service.
Use multiple swipe ups* over the last couple of slides toensure they can't 'miss' the offer.
ARE YOUR STORIES CONVERTING?
Make sure to follow @thestevenmellor for more actionable Instagram, Design, and Marketing content
Also don't forget to grab the FREE Grow From Scratch cheatsheet at my Link in bio.
More booklets by Steve Mellor
More Marketing booklets
Your recently viewed booklets
See all booklets