Booklet
Visual hierarchy tips for Designers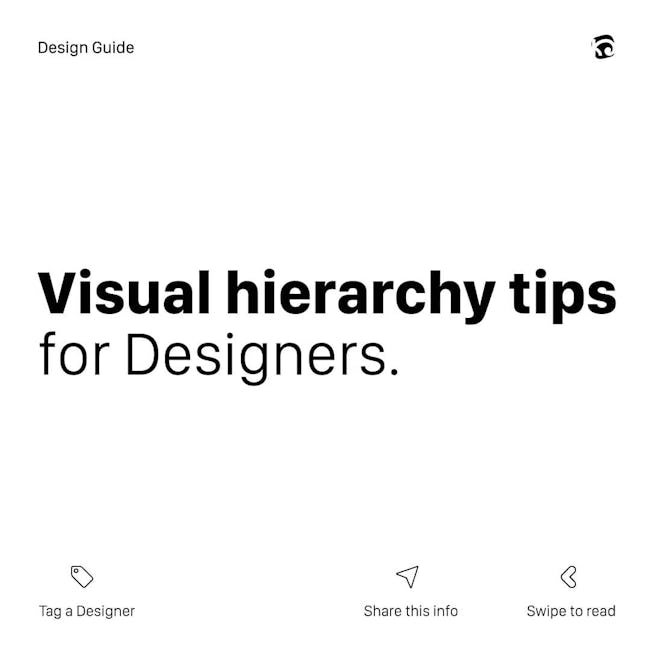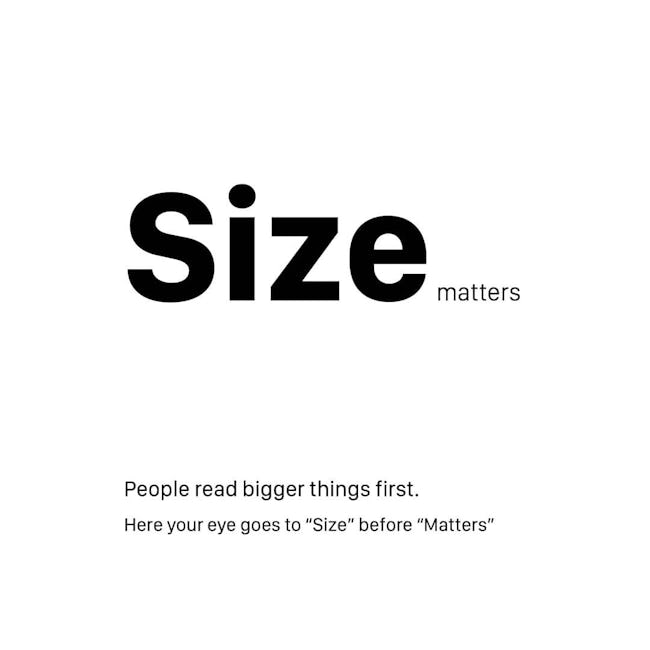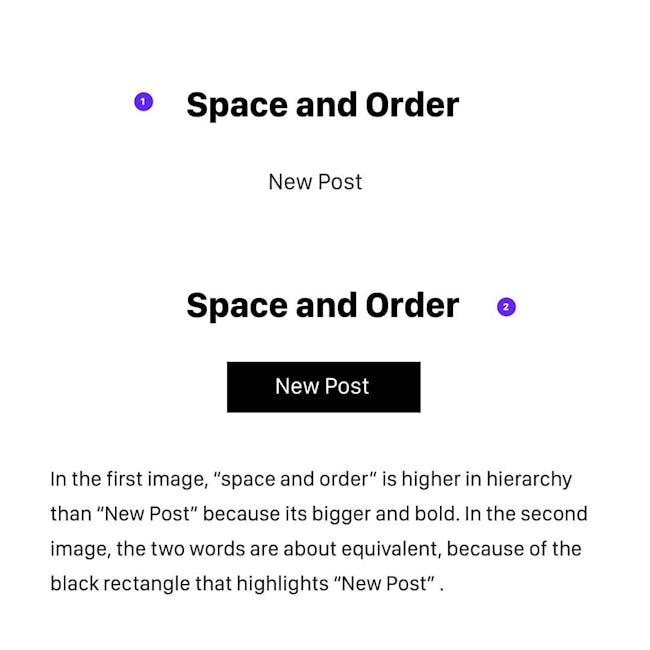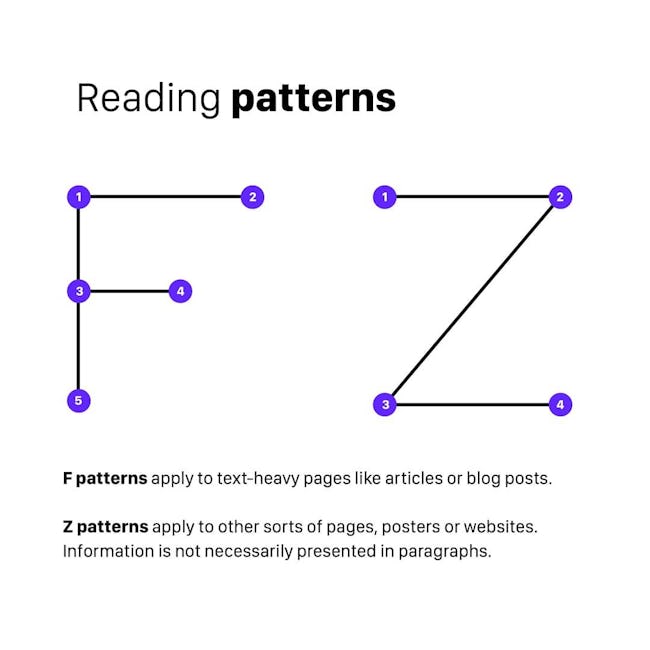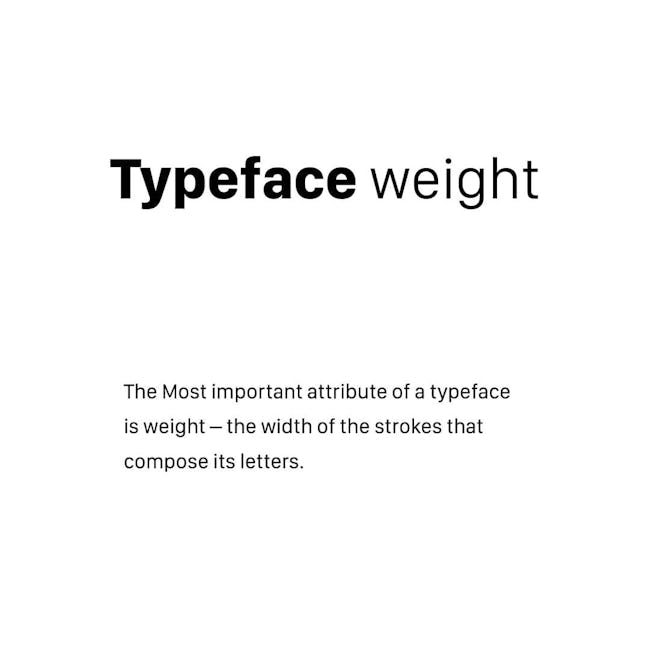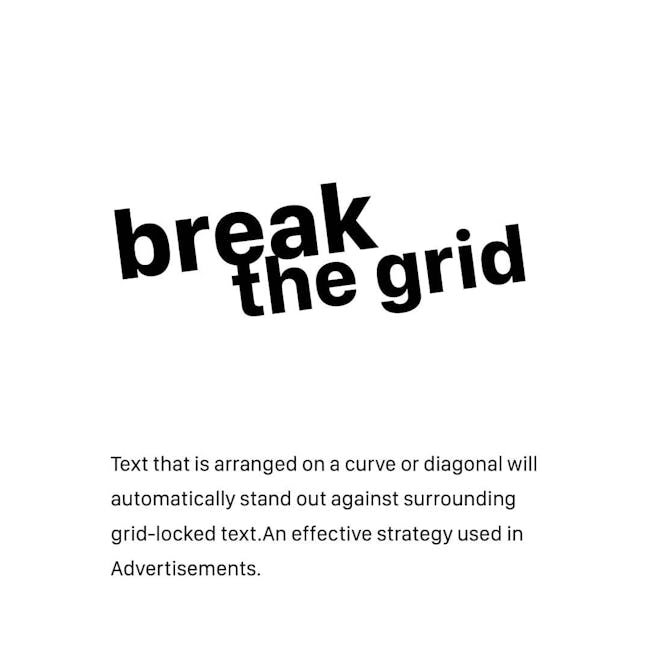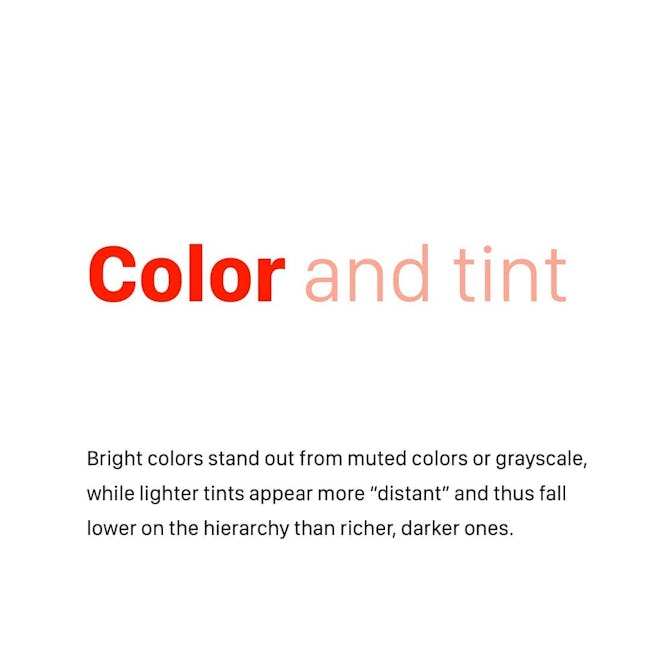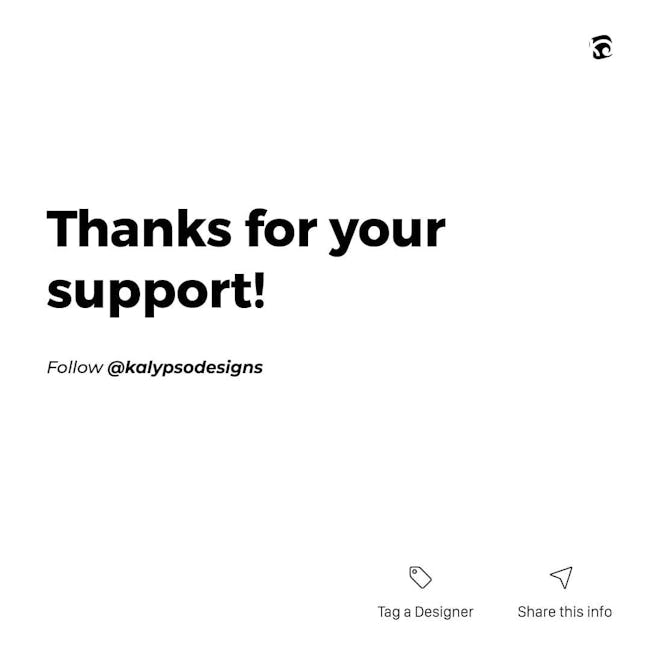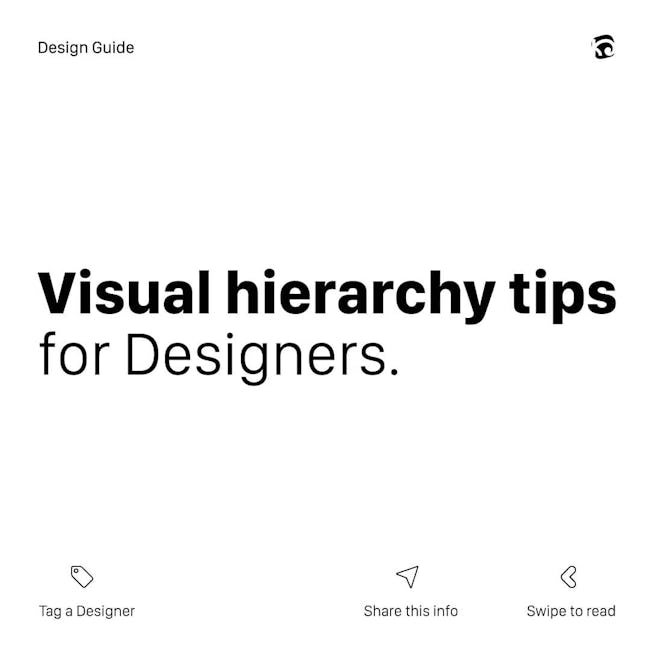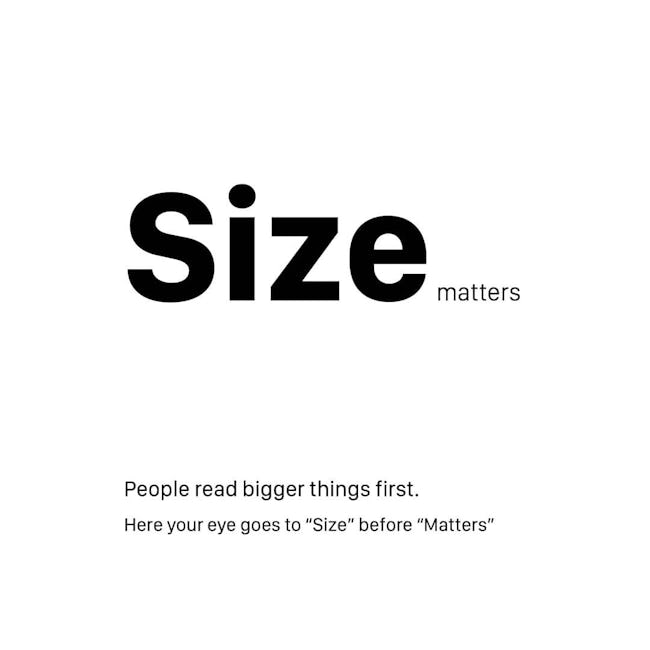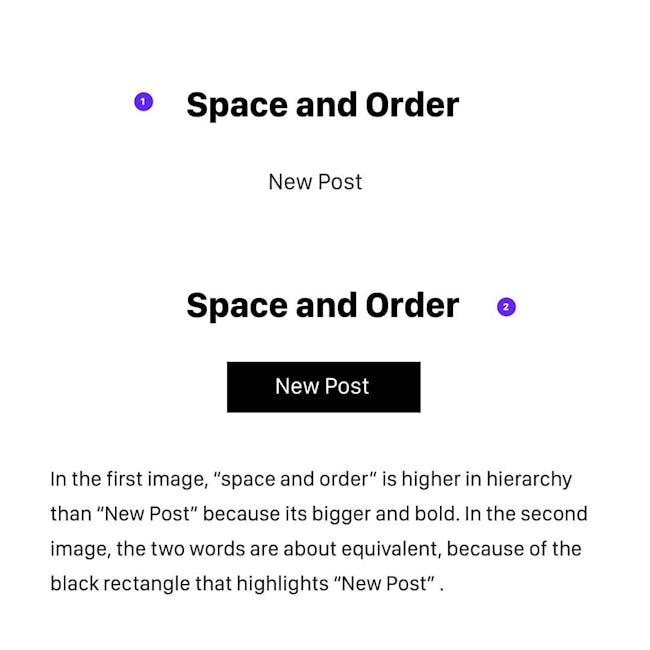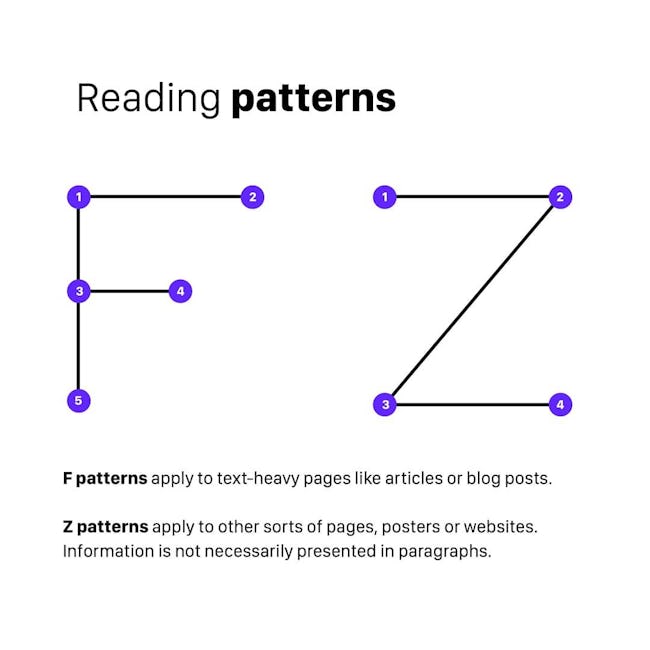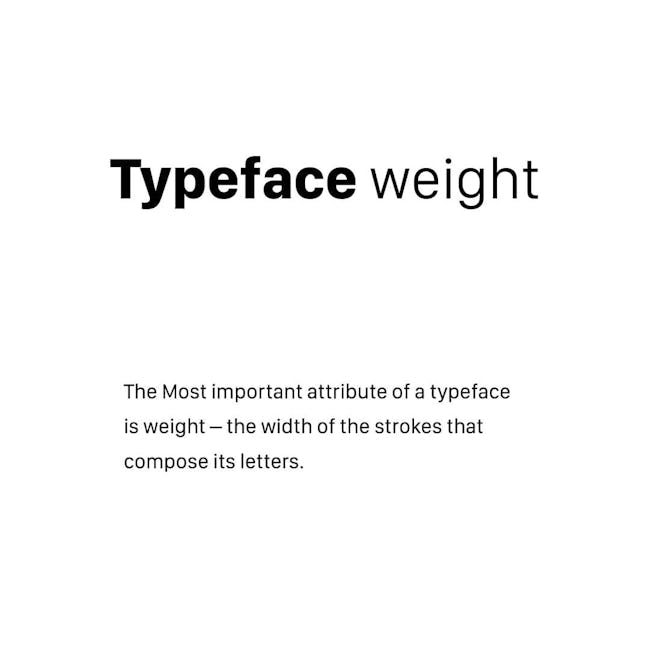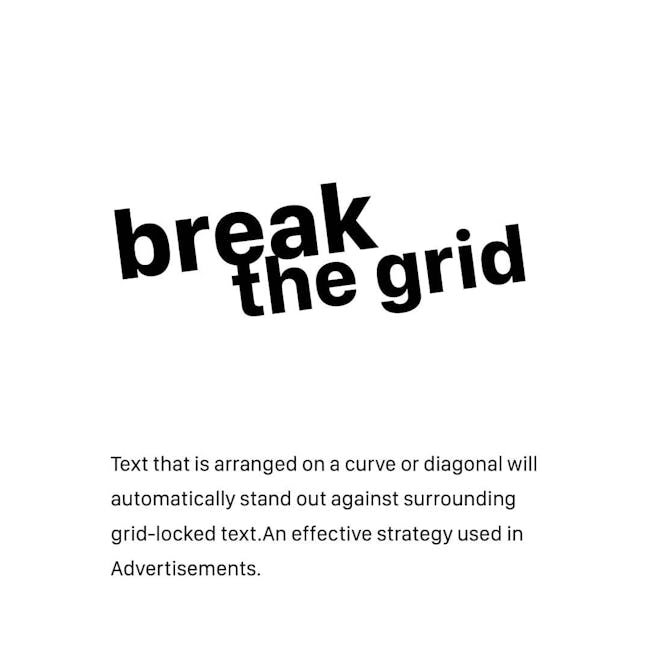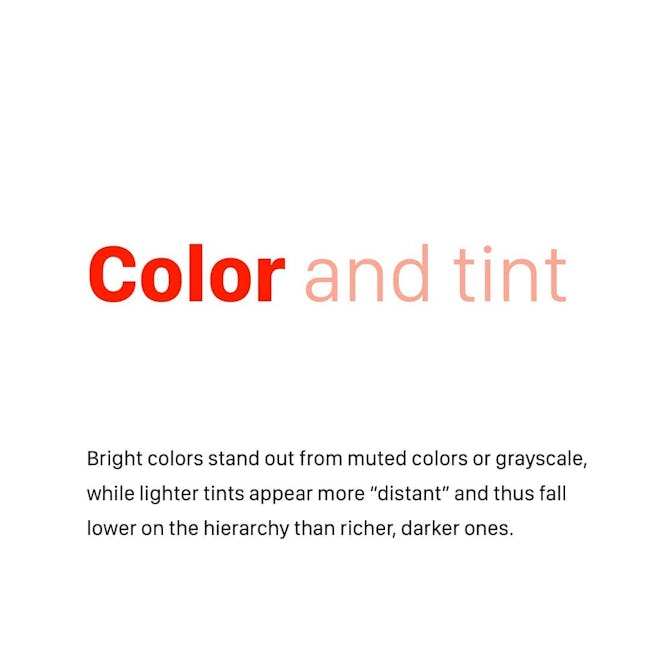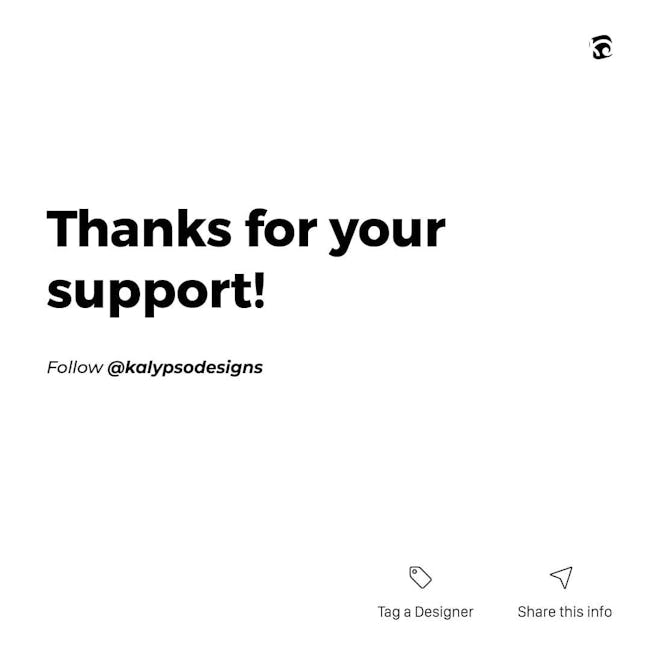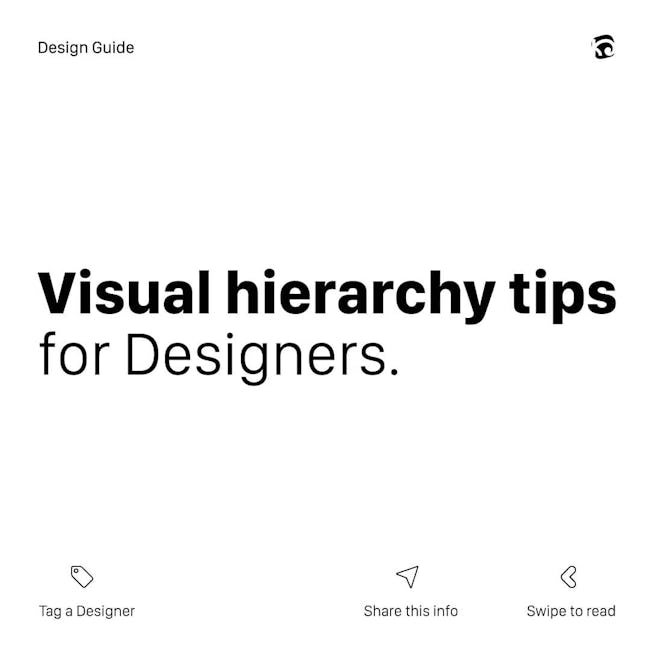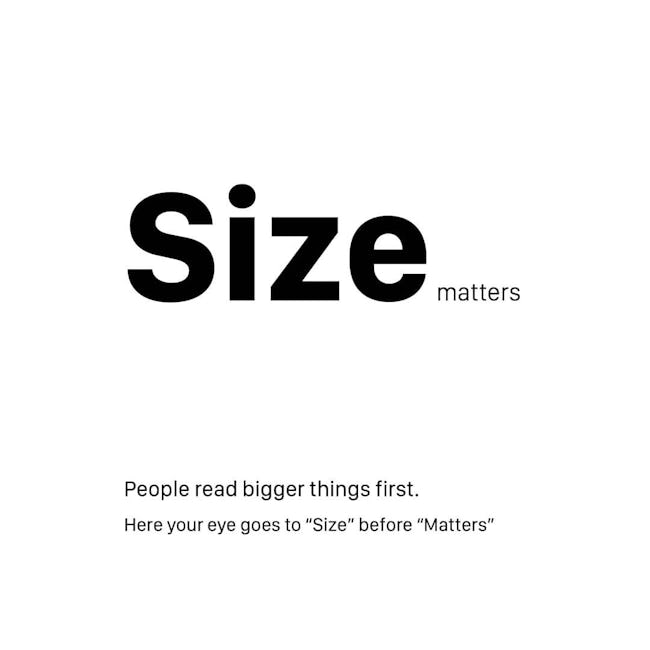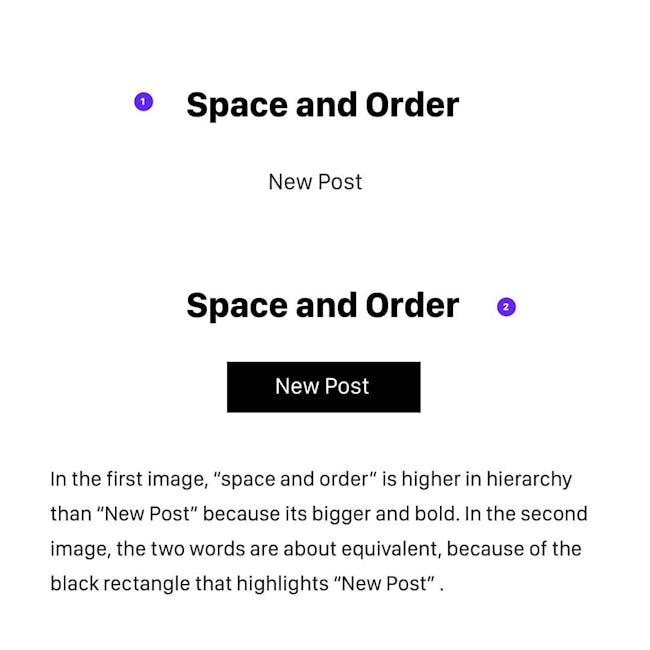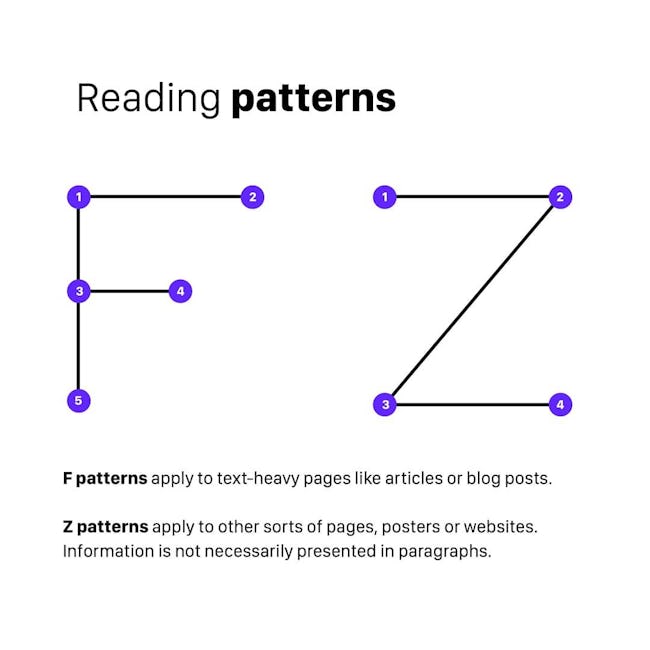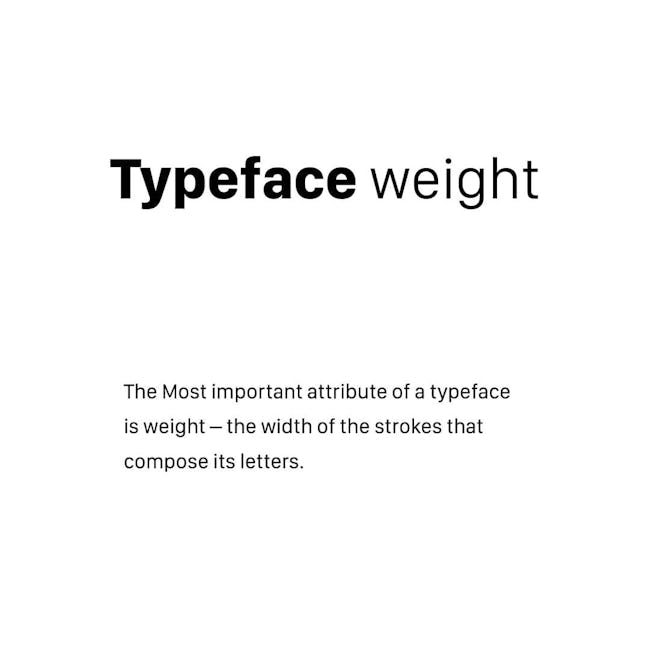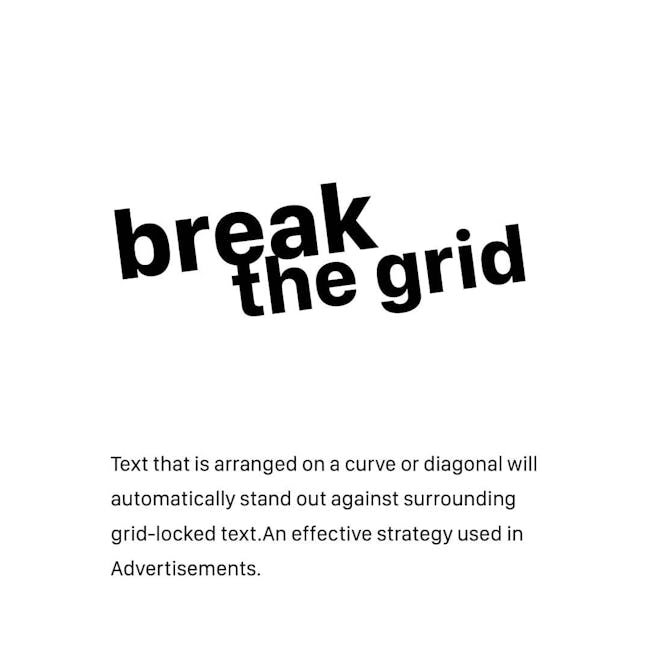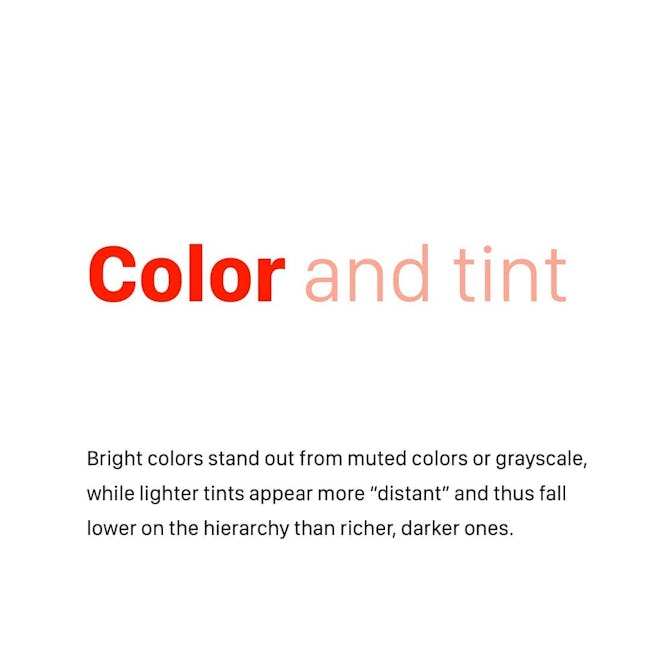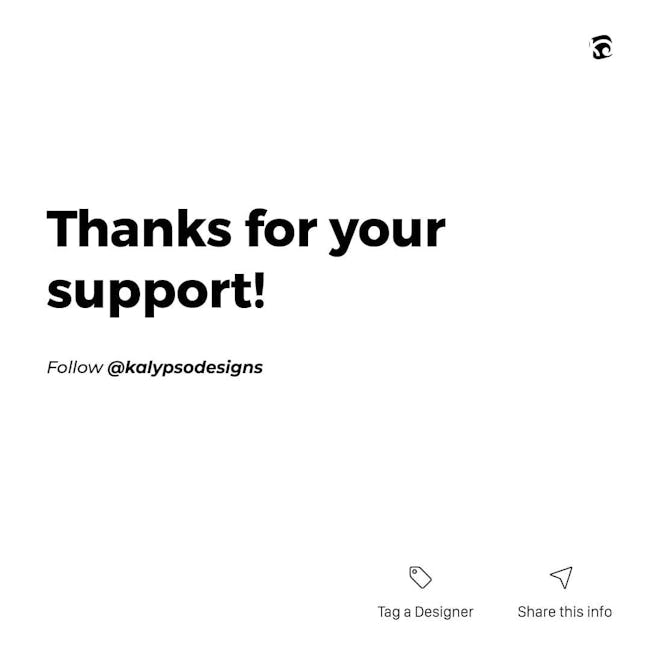 Visual hierarchy tips for Designers.
Size matters
People read bigger things first. Here your eye goes to 'Size' before 'Matters'
Space and Order
New Post
In the first image, 'space and order' is higher in hierarchy than 'New Post' because its bigger and bold. In the second image, the two words are about equivalent, because of the black rectangle that highlights 'New Post'
Reading patterns
F patterns apply to text-heavy pages like articles or blog posts.
Z patterns apply to other sorts of pages, posters or websites. Information is not necessarily presented in paragraphs.
Typeface weight
The Most important attribute of a typeface is weight— the width of the strokes that compose its letters.
Text that is arranged on a curve or diagonal will automatically stand out against surrounding grid-locked text.An effective strategy used in Advertisements.
Color and tint
Bright colors stand out from muted colors or grayscale, while lighter tints appear more 'distant' and thus fall lower on the hierarchy than richer, darker ones.
More booklets by kalypso
More Design booklets
Your recently viewed booklets
See all booklets