Booklet
UX Updates From Apple's Mac OS Big Sur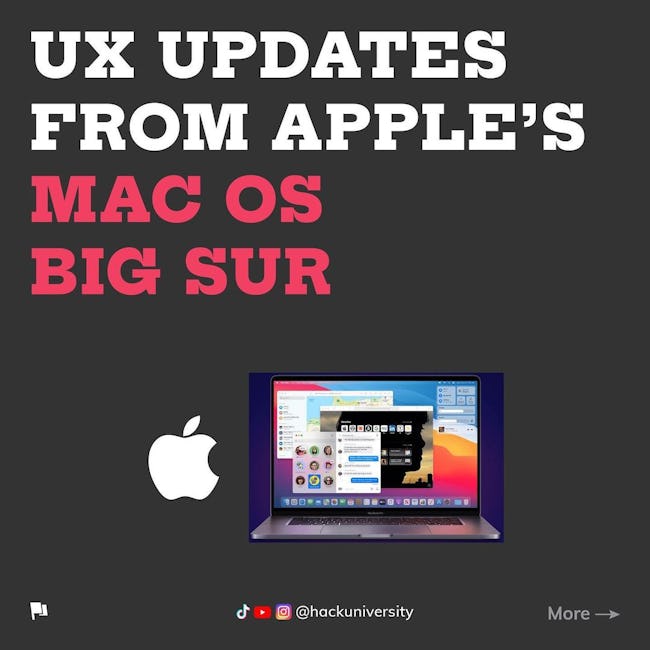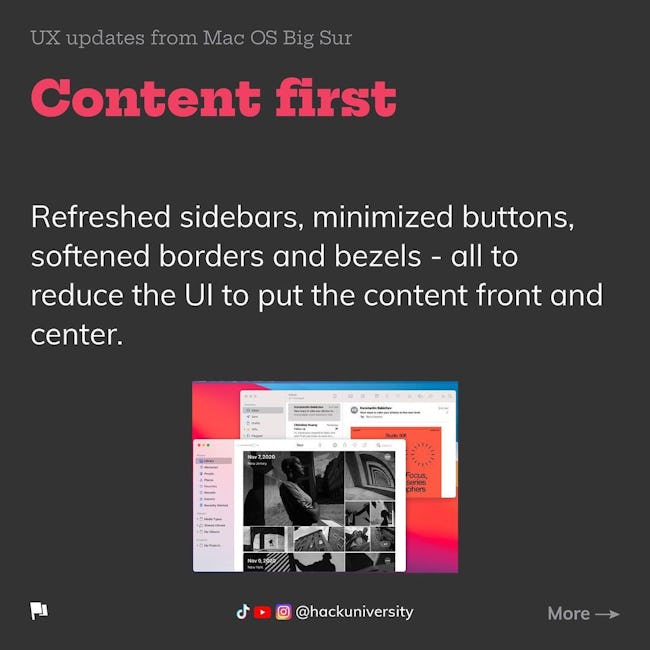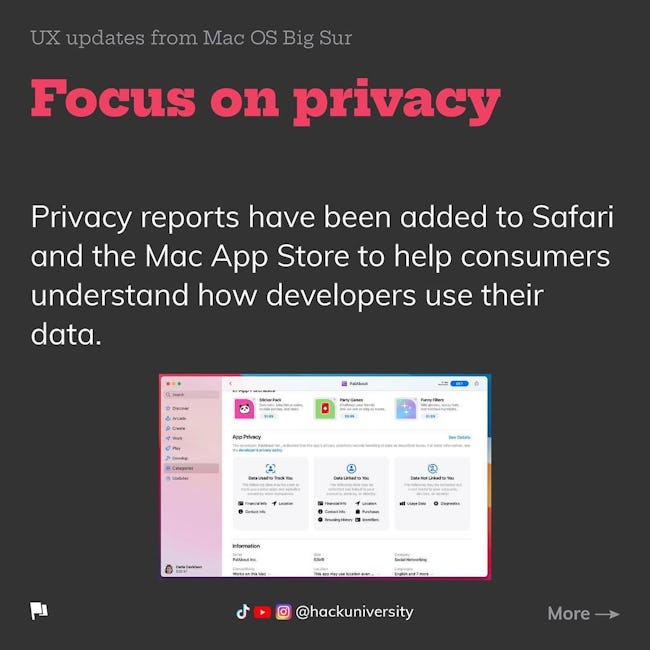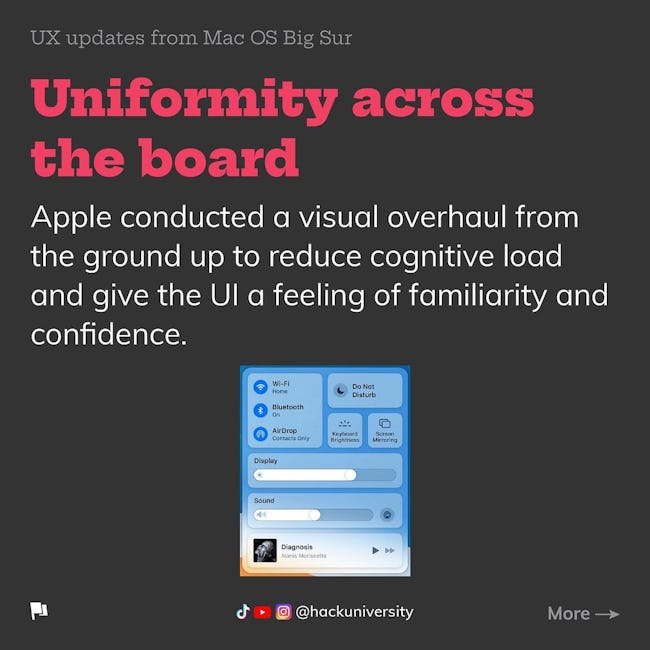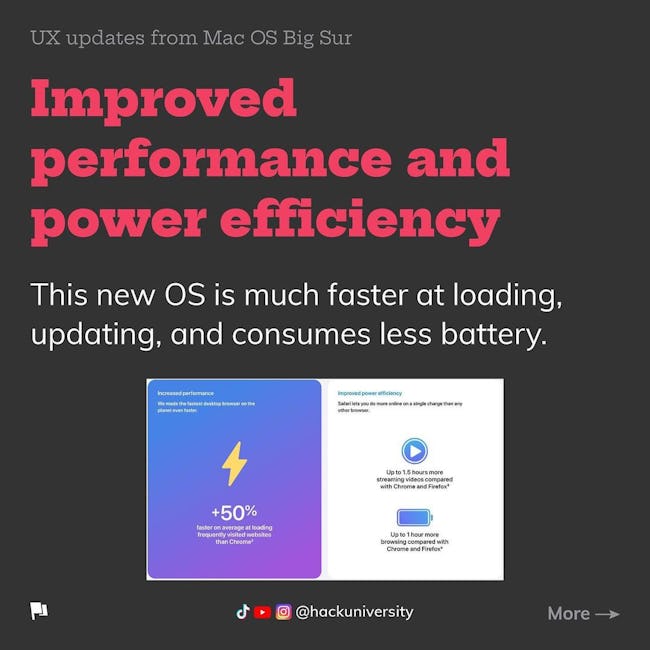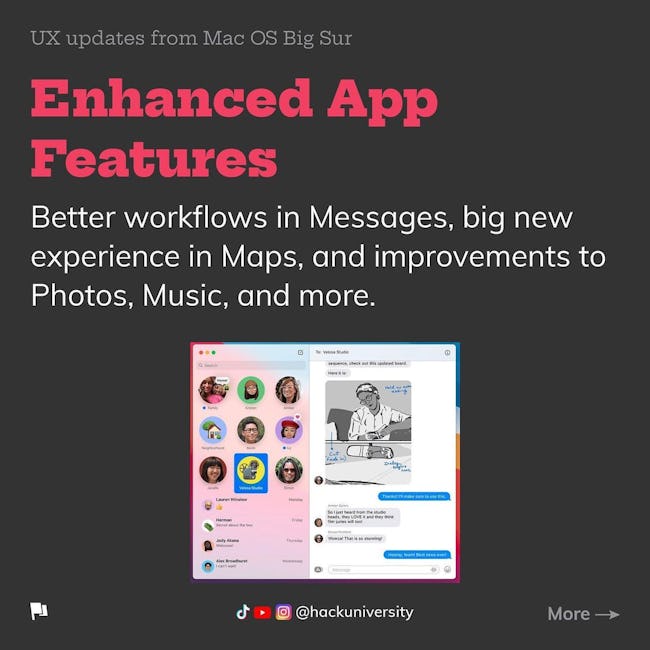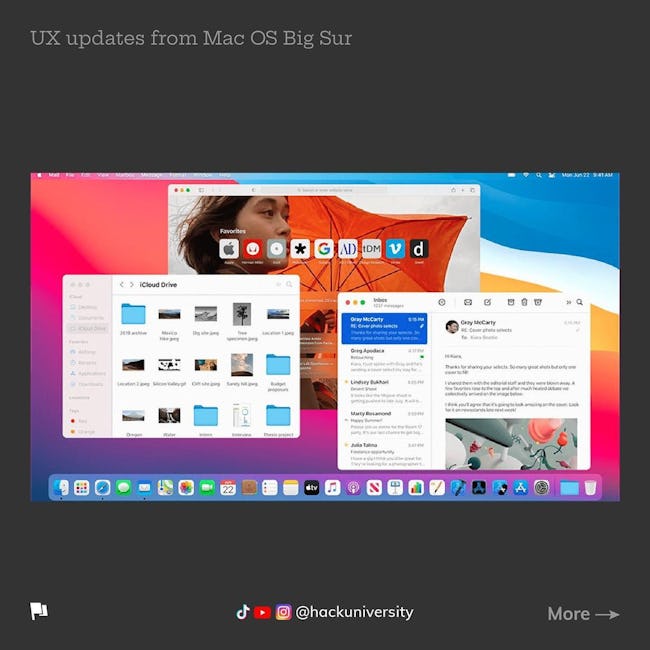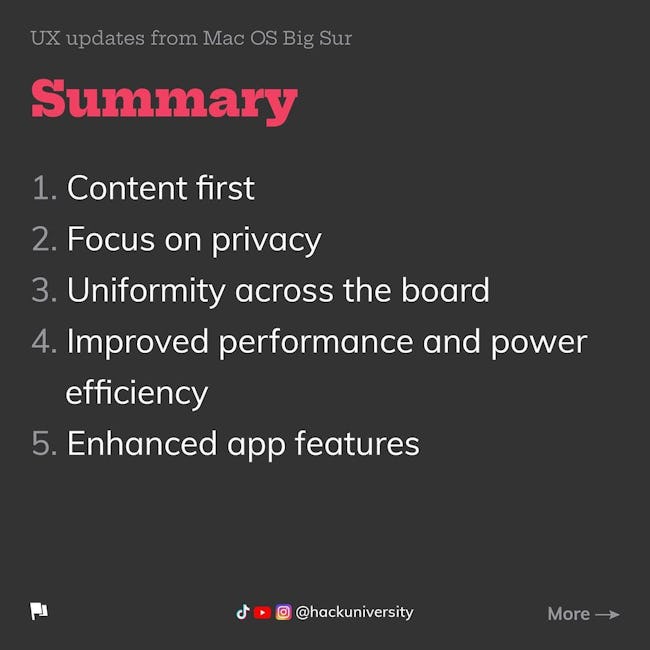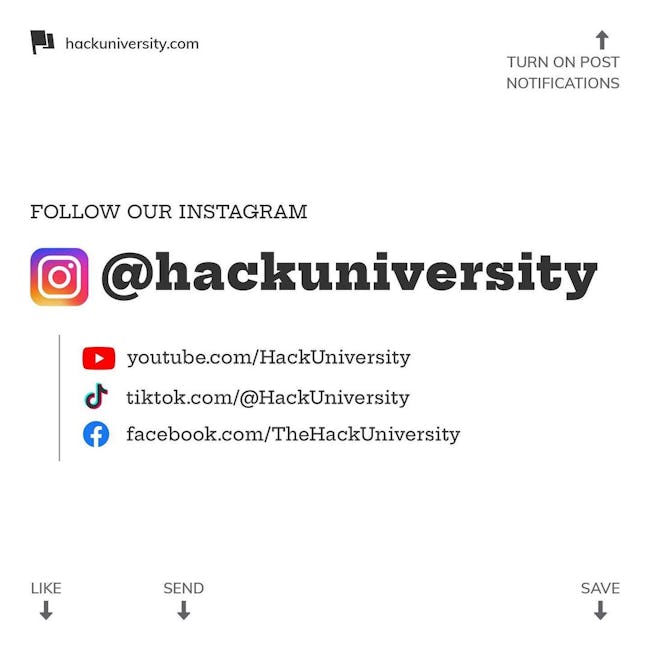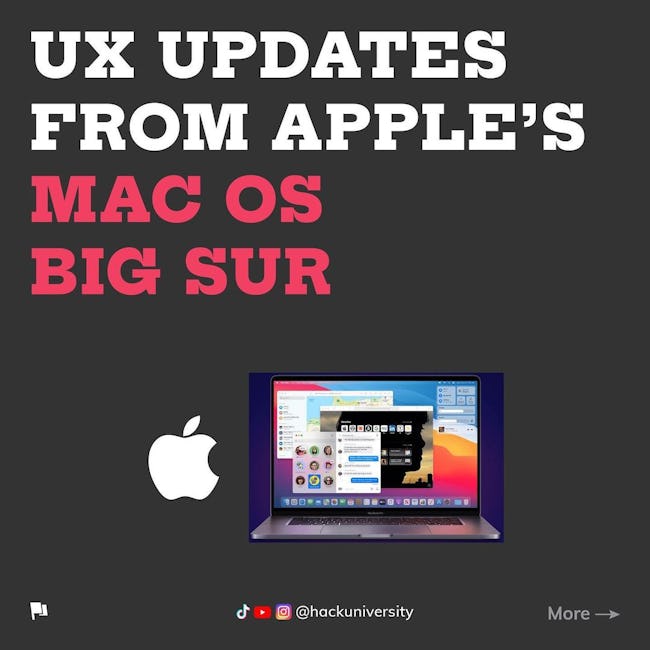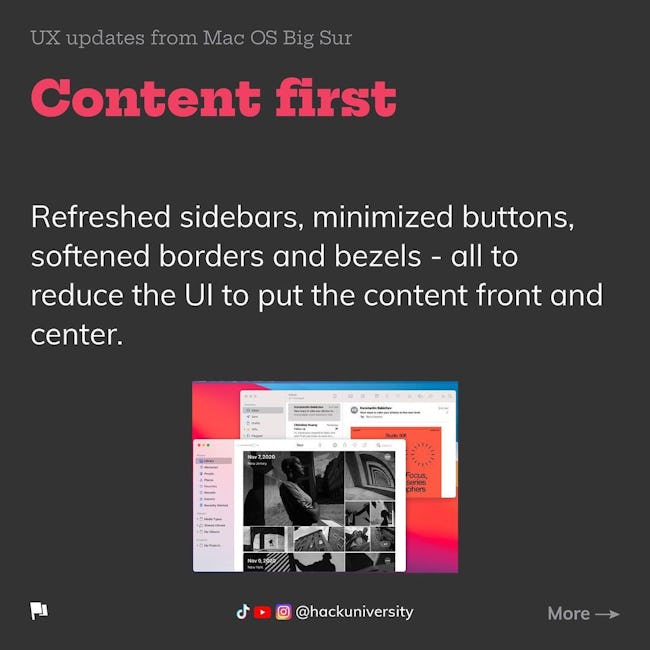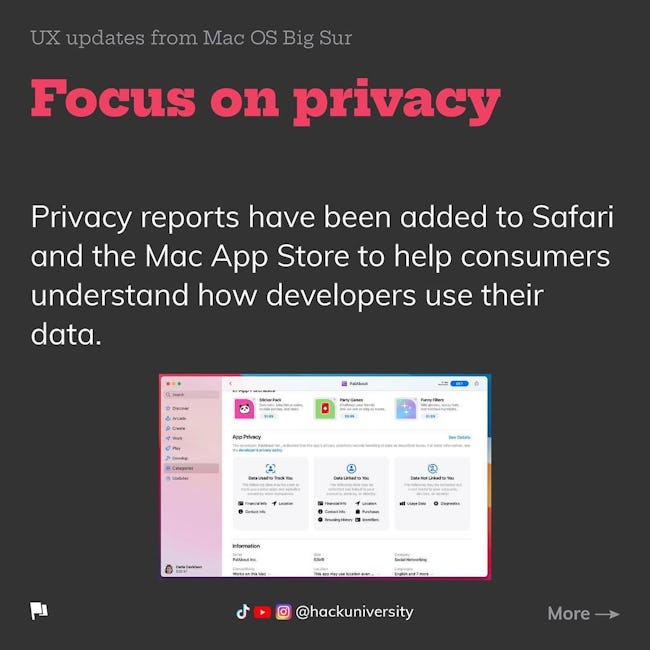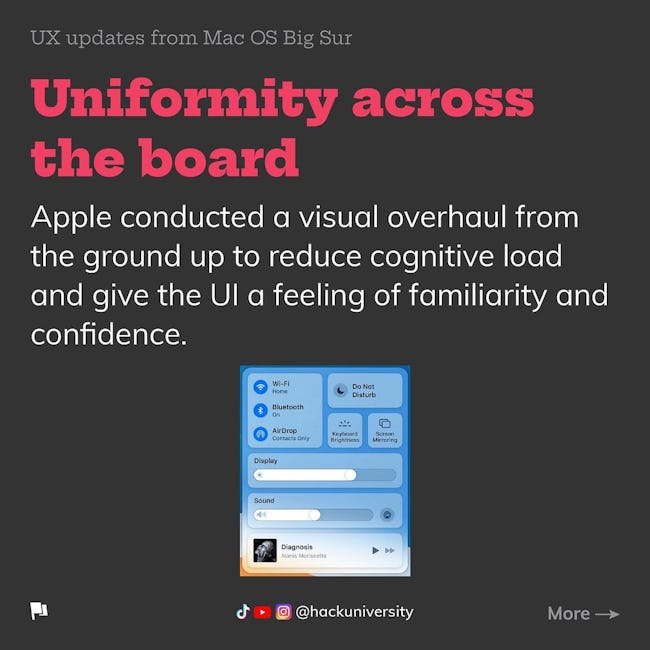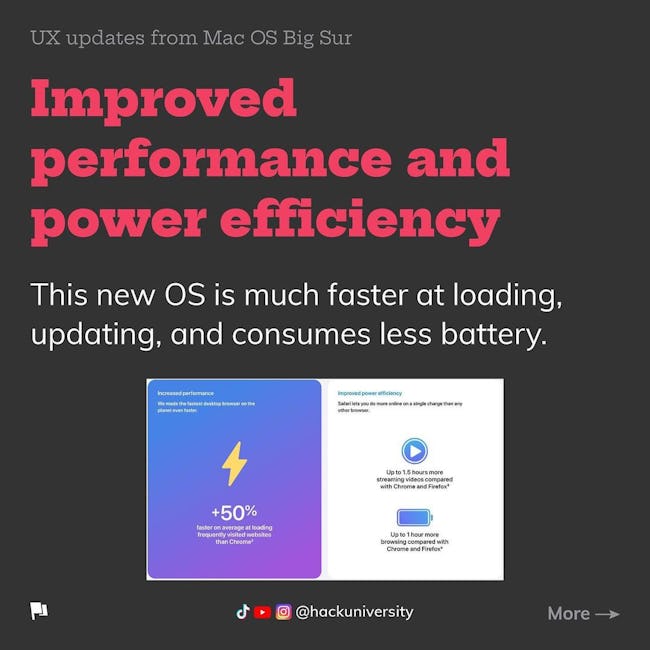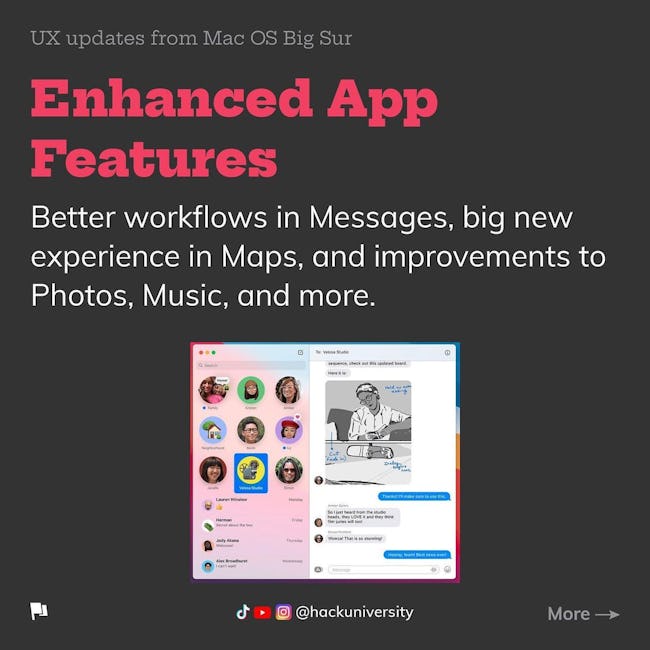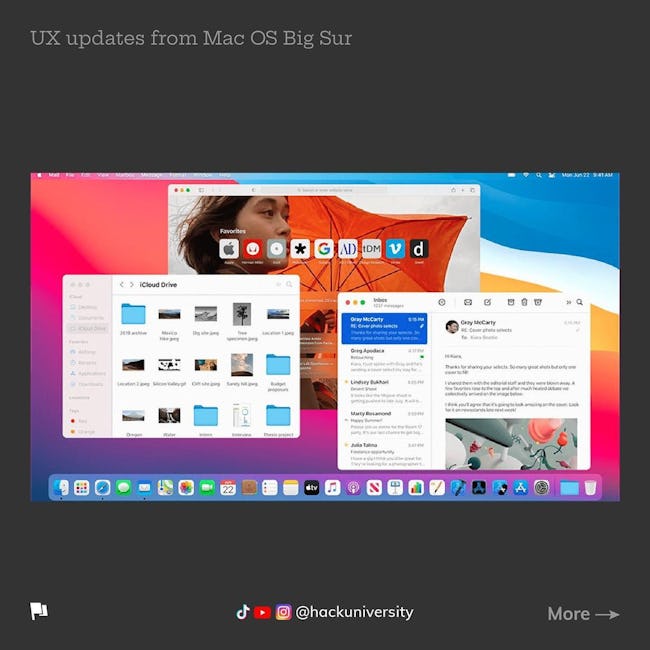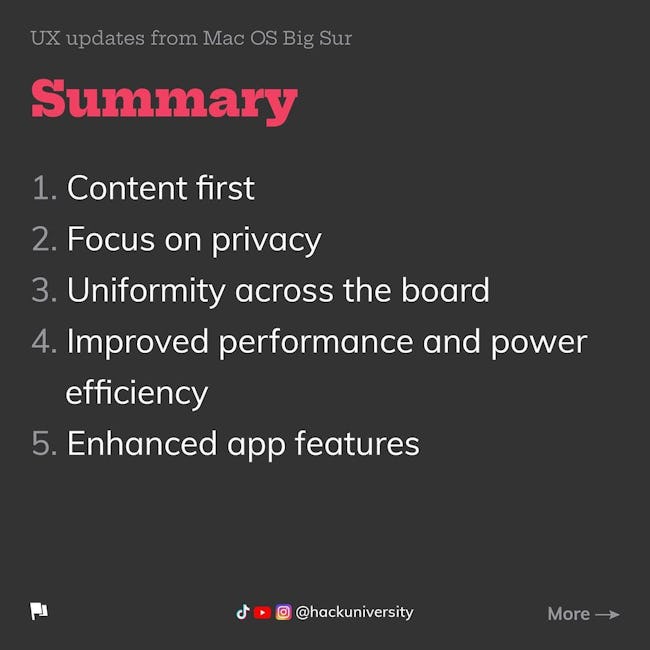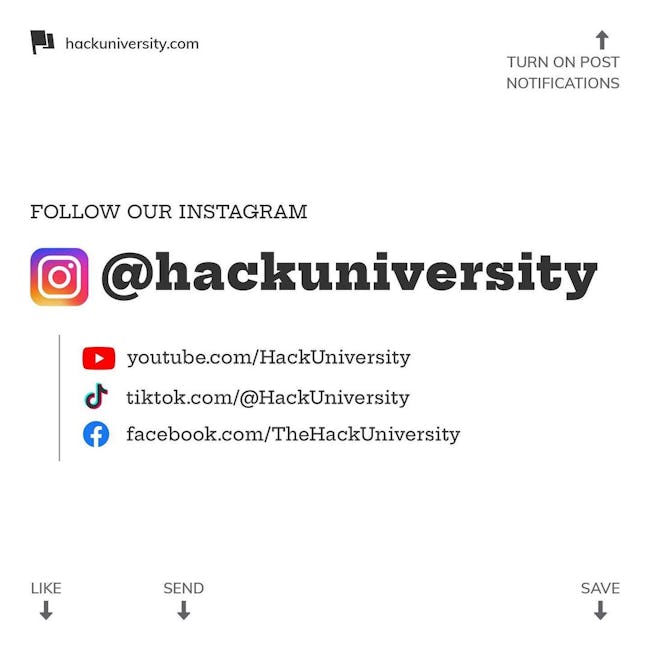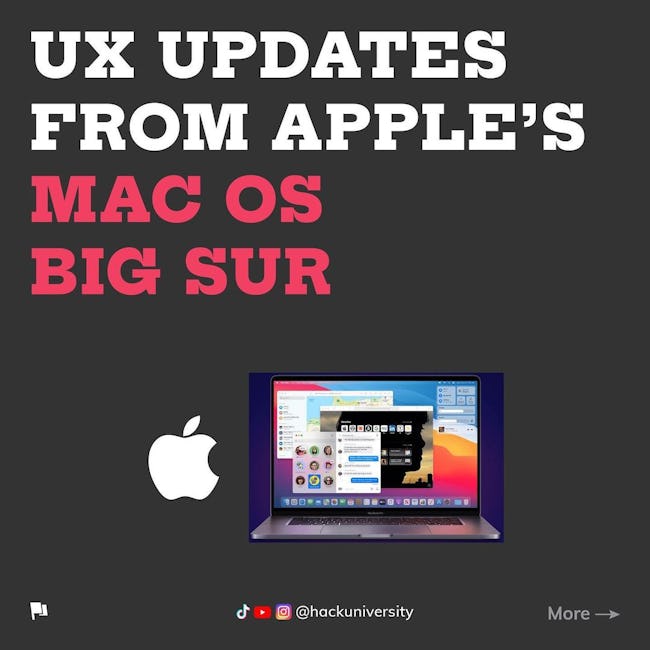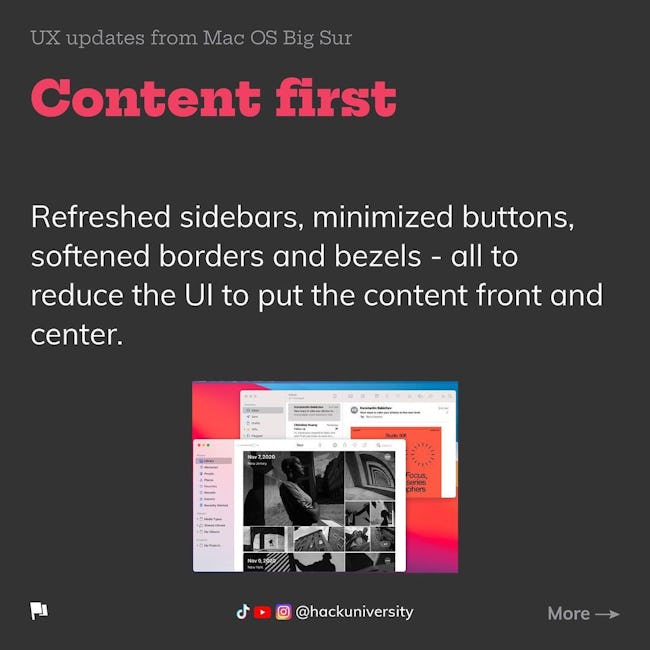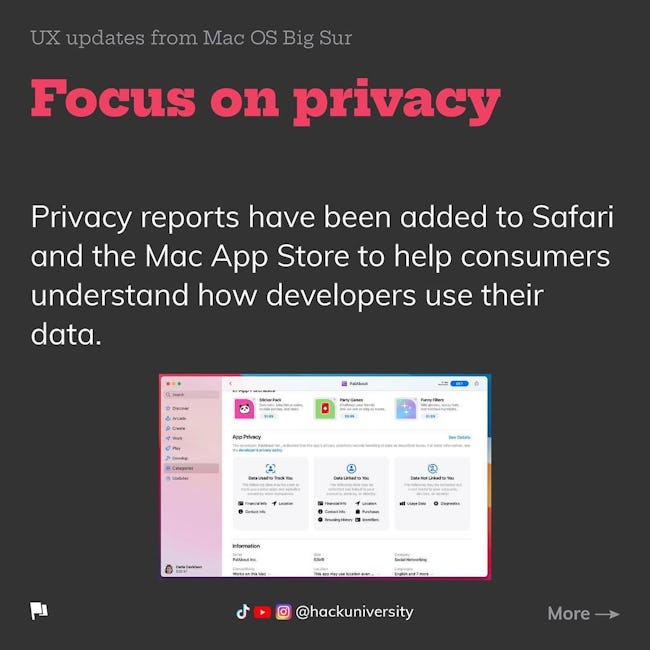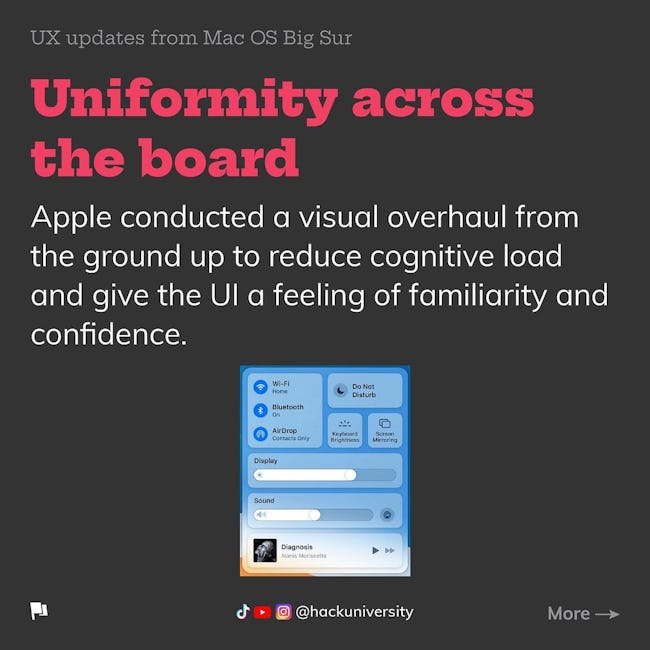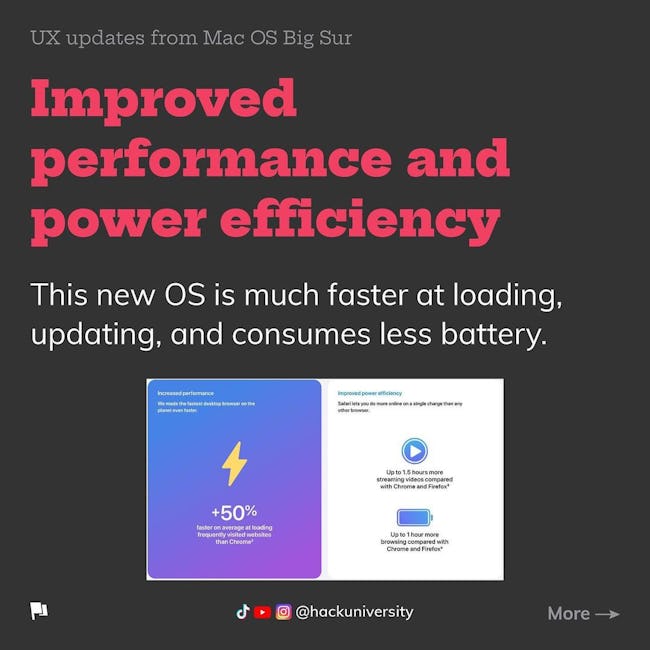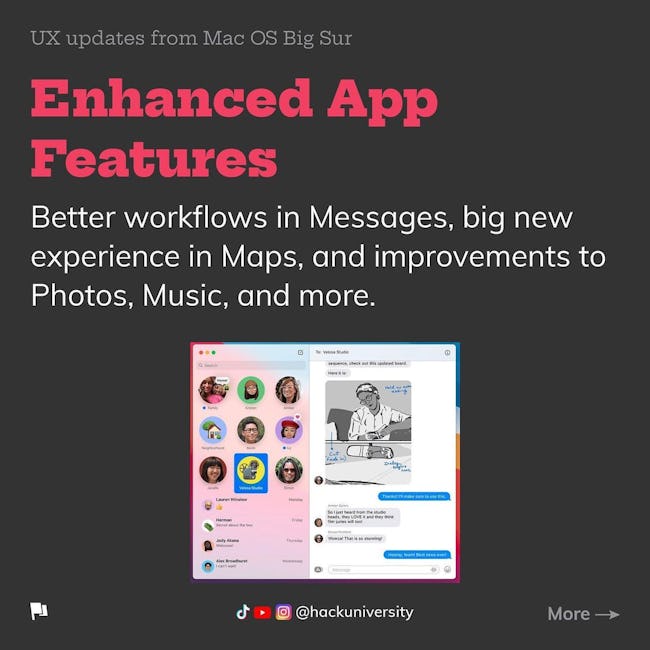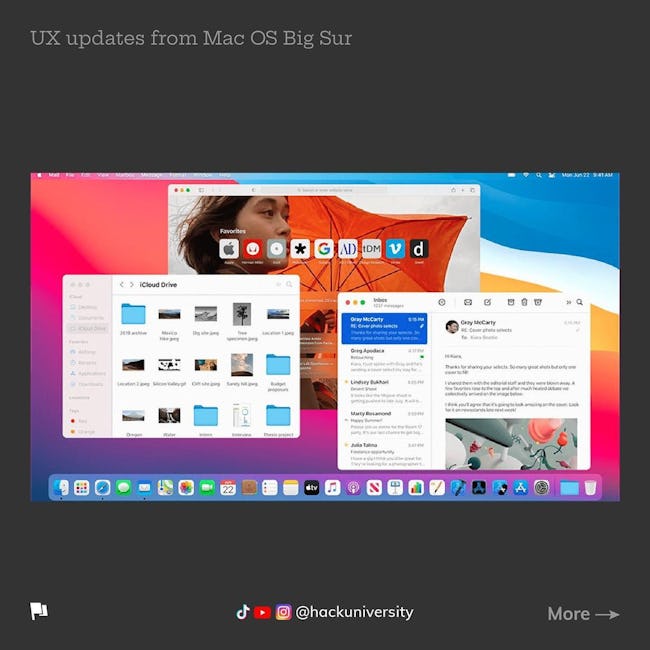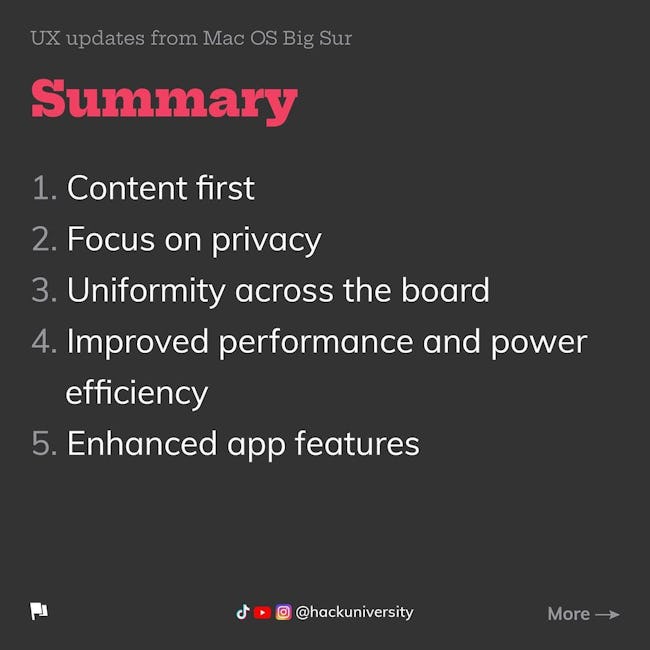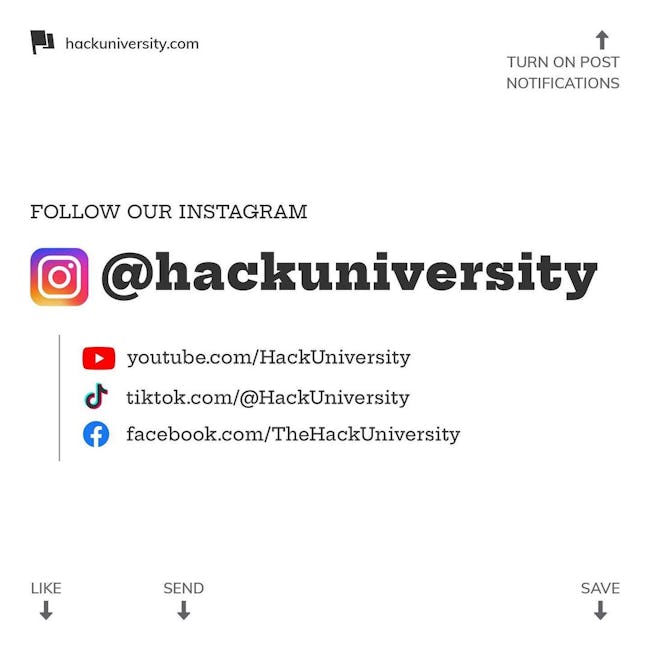 UX UPDATES FROM APPLE'S MAC OS BIG SUR
𝗖𝗼𝗻𝘁𝗲𝗻𝘁 𝗳𝗶𝗿𝘀𝘁
Refreshed sidebars, minimized buttons, softened borders and bezels - all to reduce the UI to put the content front and center.
𝗙𝗼𝗰𝘂𝘀 𝗼𝗻 𝗽𝗿𝗶𝘃𝗮𝗰𝘆
Privacy reports have been added to Safari and the Mac App Store to help consumers understand how developers use their data.
𝗨𝗻𝗶𝗳𝗼𝗿𝗺𝗶𝘁𝘆 𝗮𝗰𝗿𝗼𝘀𝘀 𝘁𝗵𝗲 𝗯𝗼𝗮𝗿𝗱
Apple conducted a visual overhaul from the ground up to reduce cognitive load and give the UI a feeling of familiarity and confidence.
𝗜𝗺𝗽𝗿𝗼𝘃𝗲𝗱 𝗽𝗲𝗿𝗳𝗼𝗿𝗺𝗮𝗻𝗰𝗲 𝗮𝗻𝗱 𝗽𝗼𝘄𝗲𝗿 𝗲𝗳𝗳𝗶𝗰𝗶𝗲𝗻𝗰𝘆
This new OS is much faster at loading, updating, and consumes les battery.
𝗘𝗻𝗵𝗮𝗻𝗰𝗲𝗱 𝗔𝗽𝗽 𝗙𝗲𝗮𝘁𝘂𝗿𝗲𝘀
Better workflows in Messages, big new experience in Maps, and improvements to Photos, Music, and more.
𝗦𝘂𝗺𝗺𝗮𝗿𝘆
1. Content first
2. Focus on privacy
3. Uniformity across the board
4. Improved performances and power efficiency
5. Enhanced app features
More booklets by Hack University
More IT & Software booklets
Your recently viewed booklets
See all booklets