Booklet
UX Terms Every UX Designer Needs to Know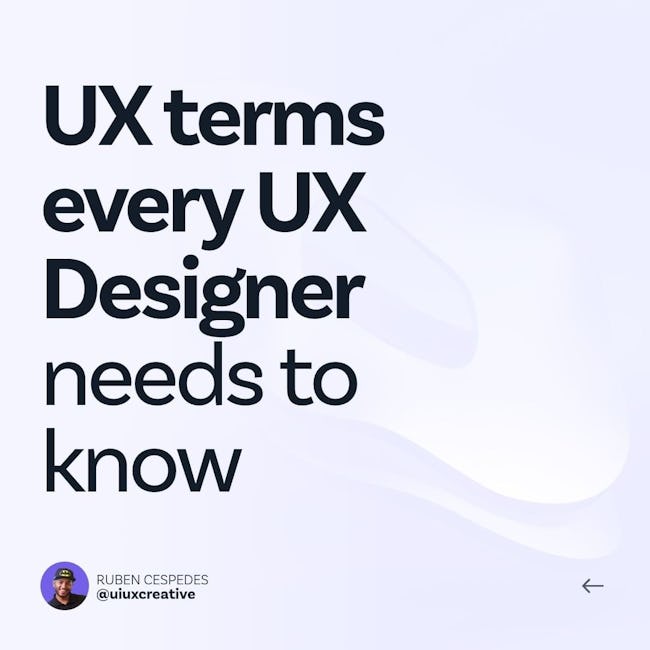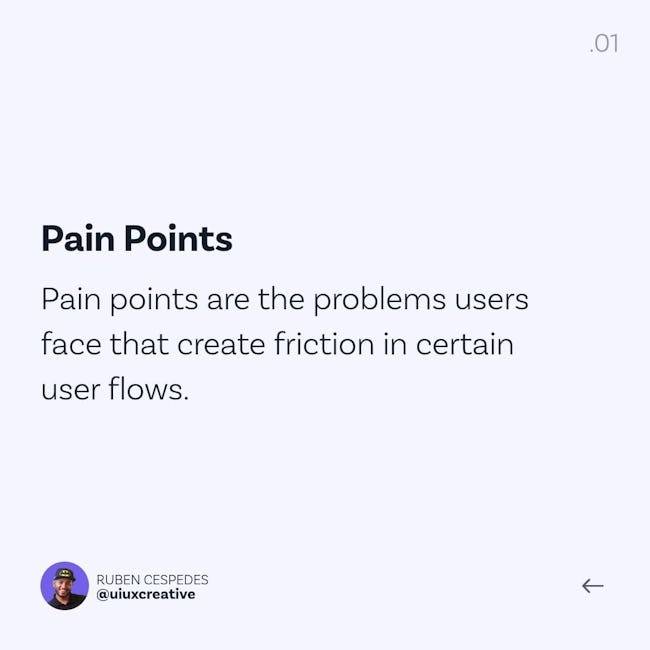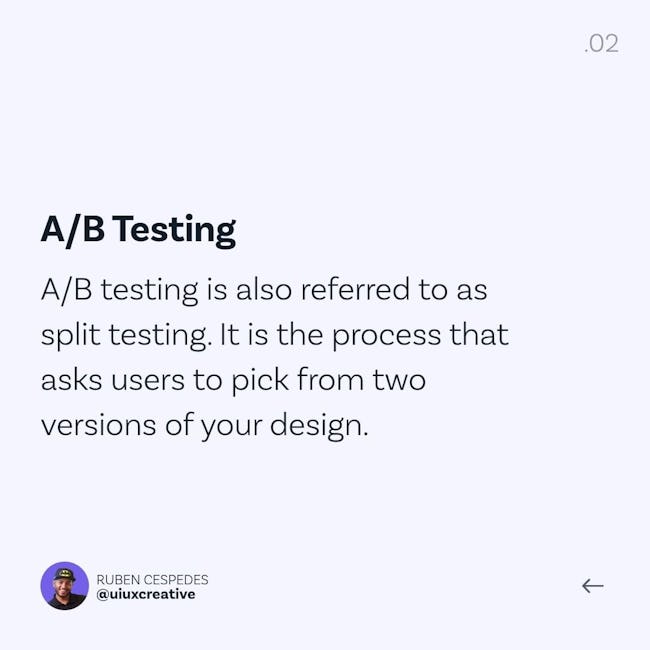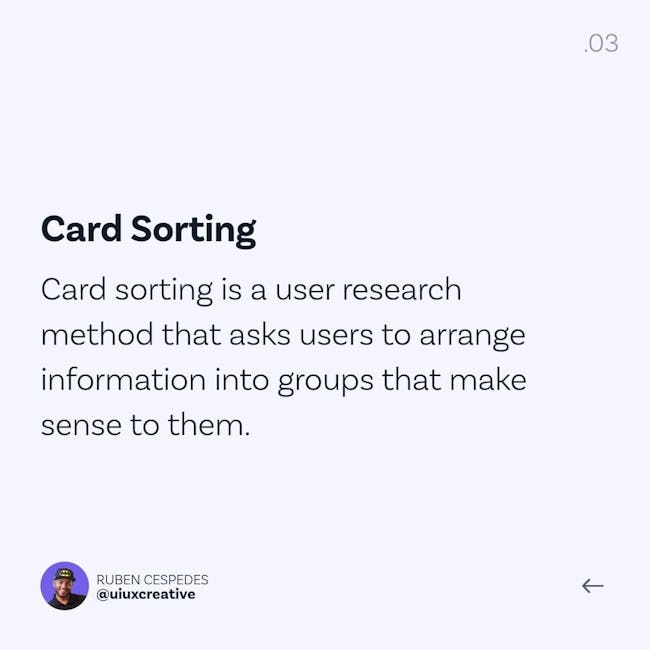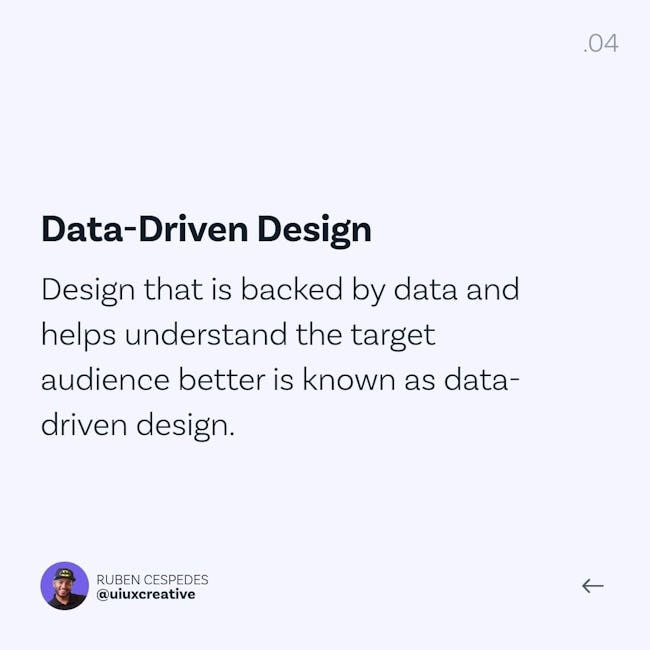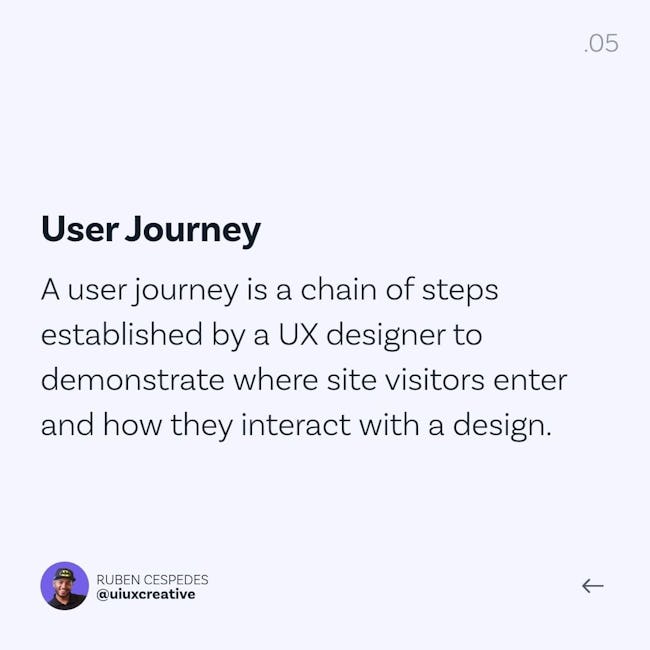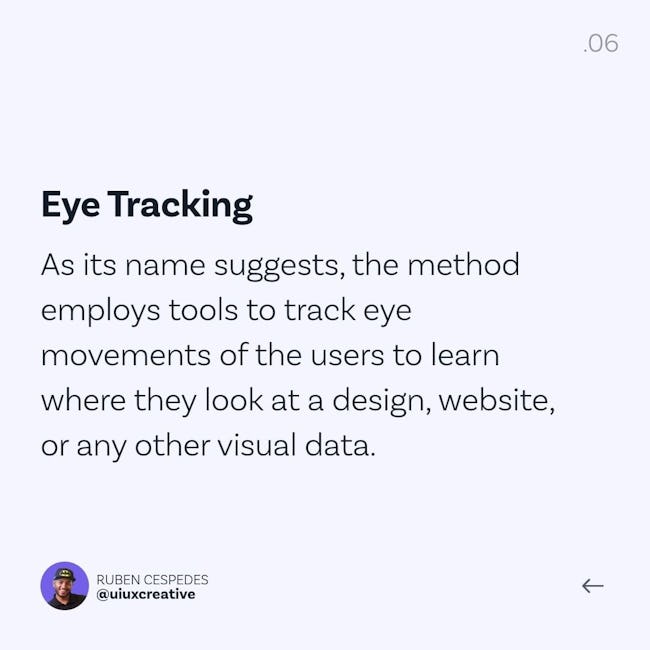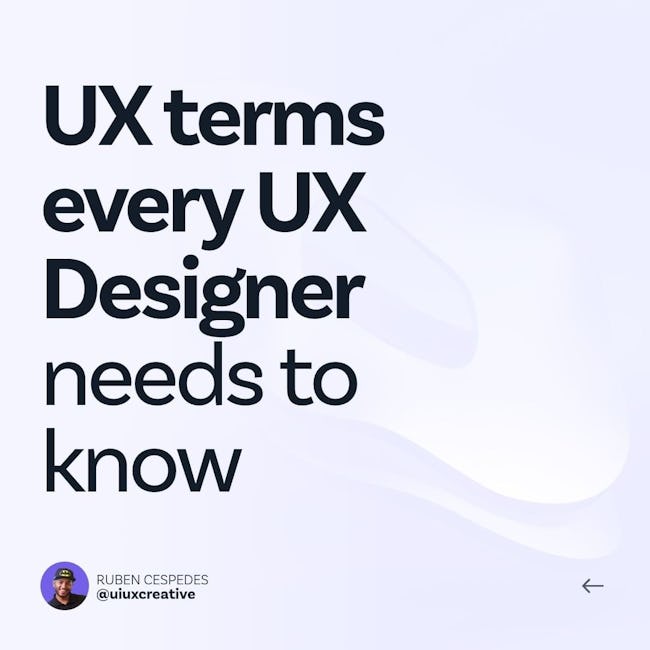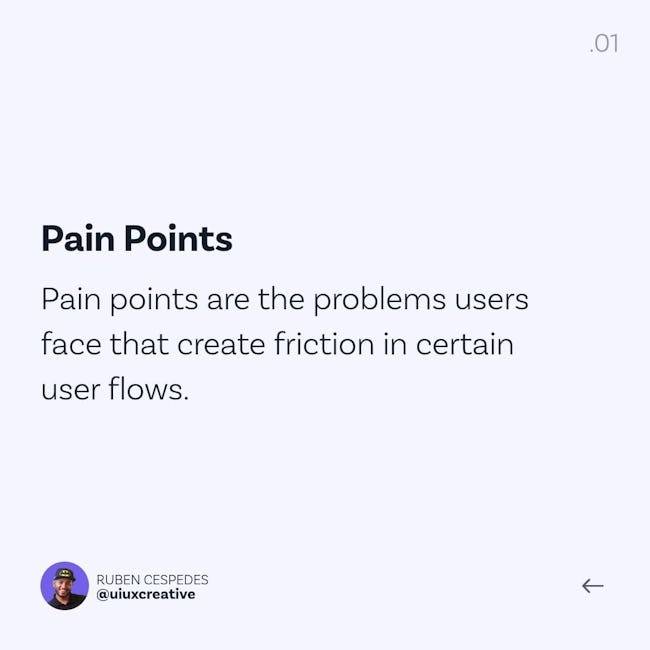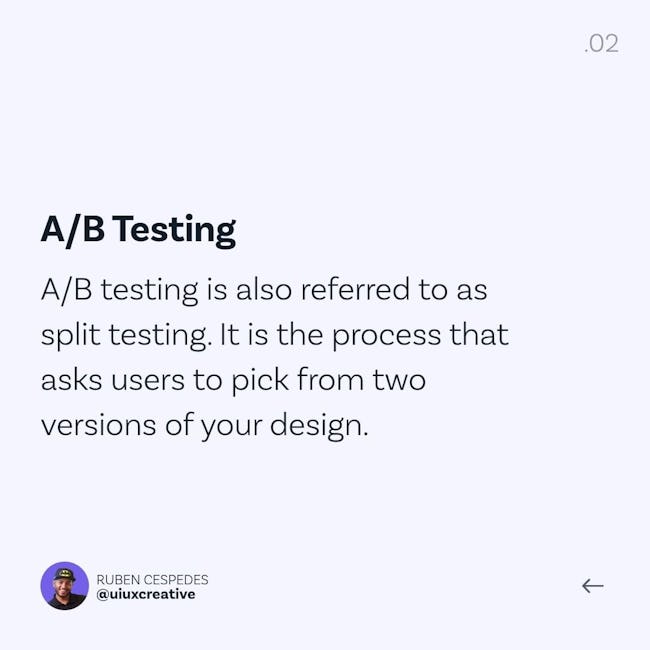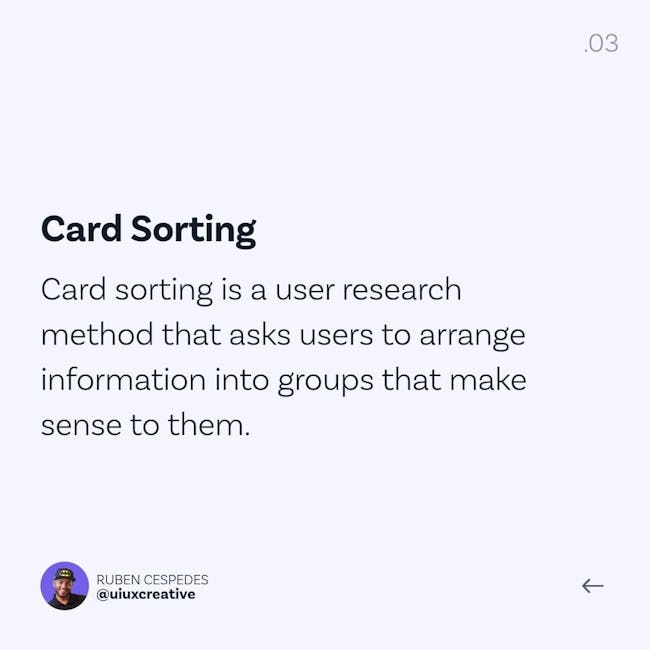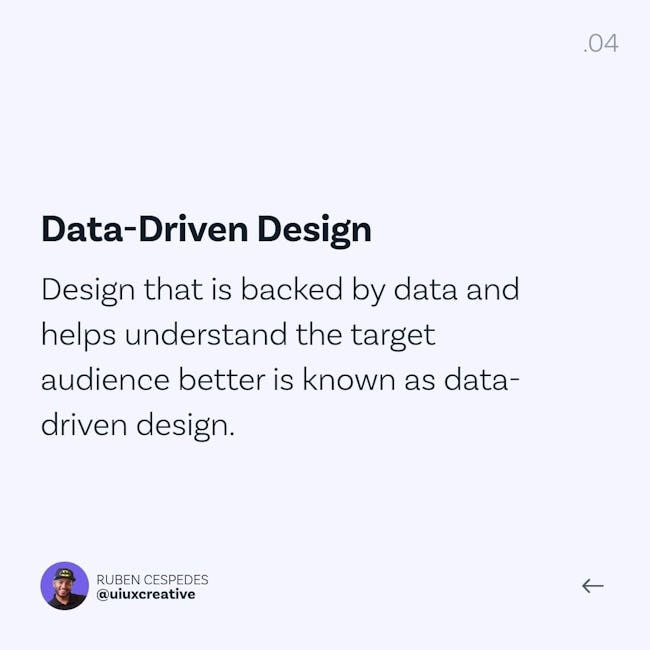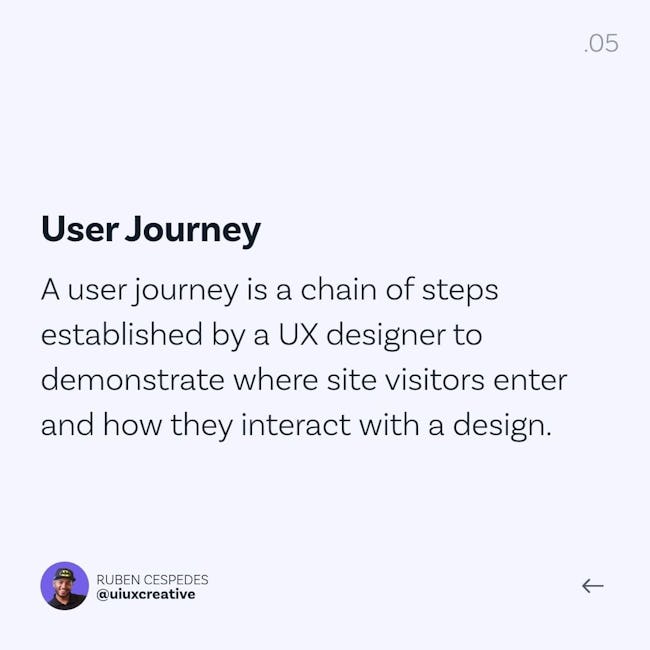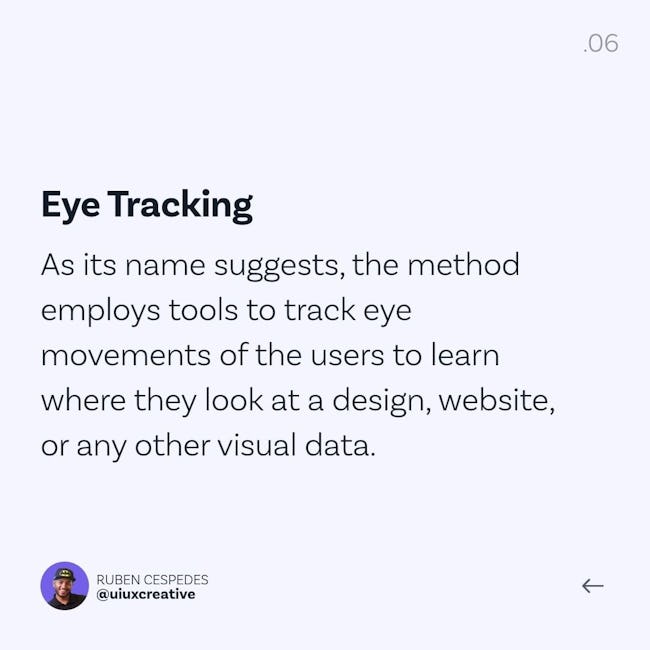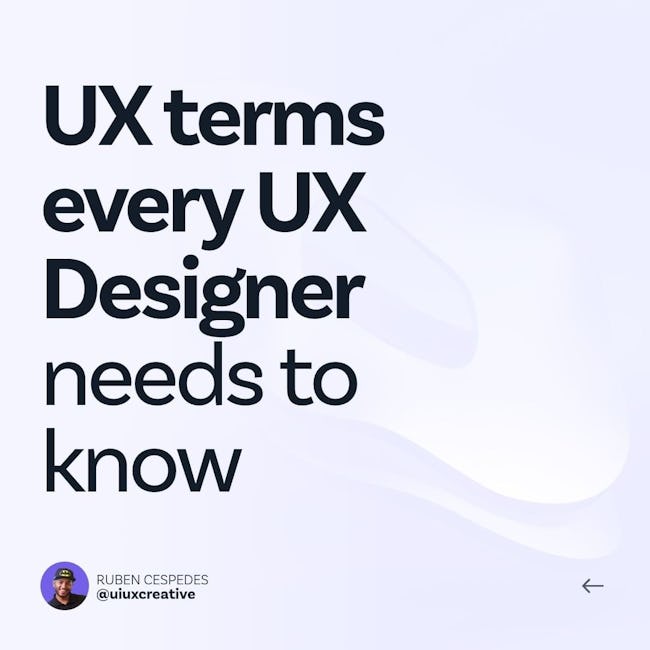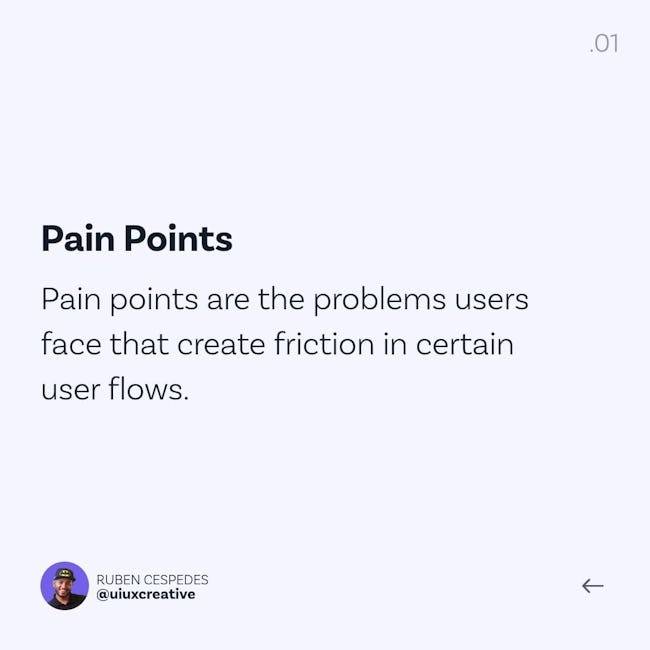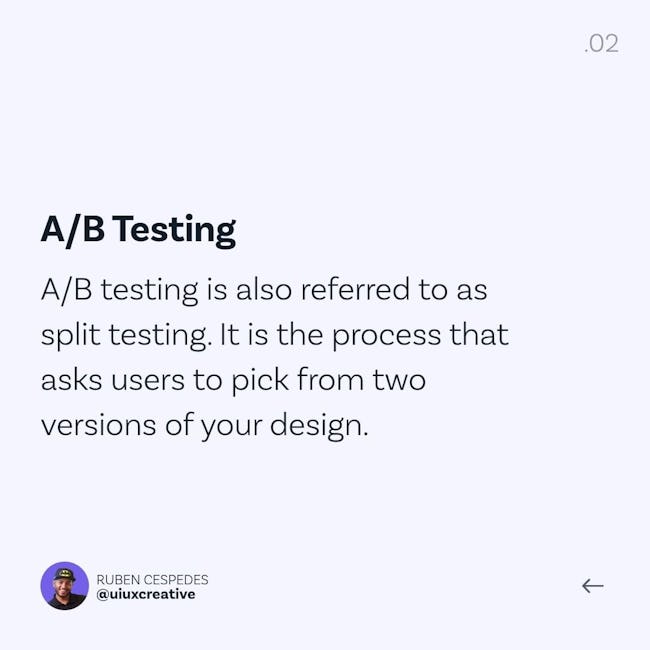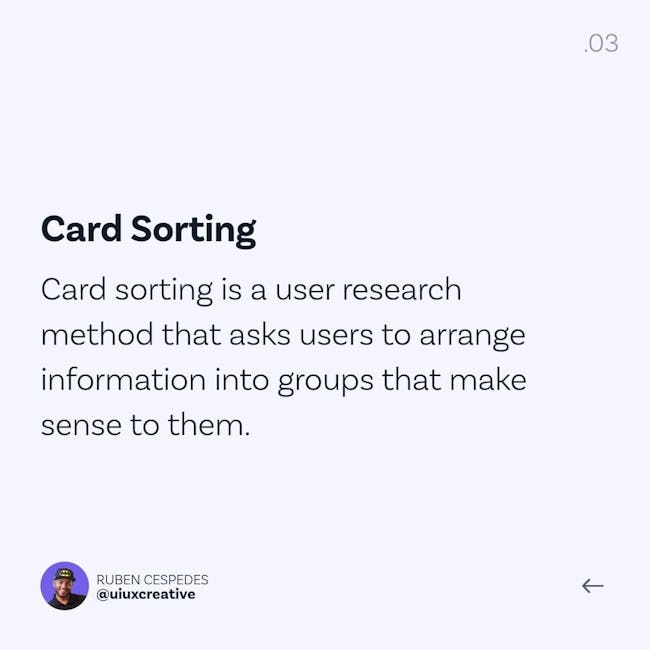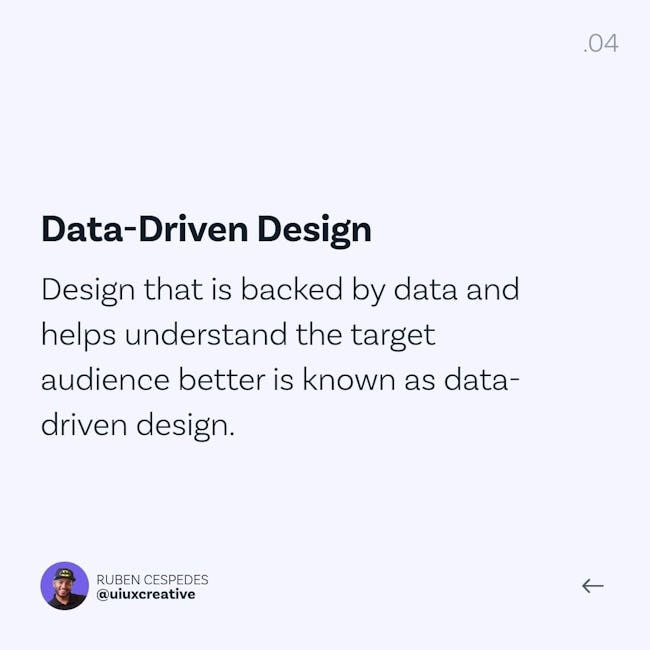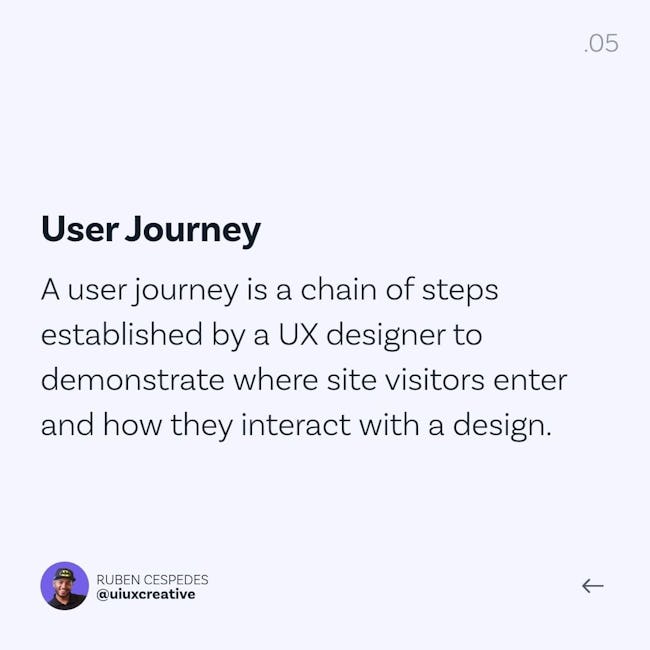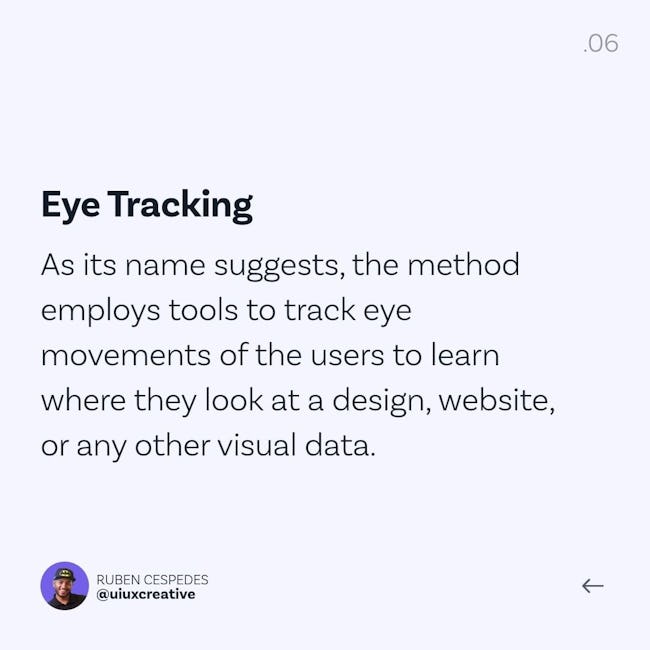 UX terms every UX Designer needs to know.
1. Pain Points
Pain points are the problems users face that create friction in certain user flows.
2. A/B Testing
A/B Testing is also referred to as split testing. It is the process that asks users to pick from two versions of your design.
3. Card Sorting
Card sorting is a user research method that asks users to arrange information into groups that make sense to them.
4. Data-Driven Design
Design that is backed by data and helps understand the target audience better is known as data-driven design.
5. User Journey
A user journey is a chain of steps established by a UX designer to demonstrate where site visitors enter and how they interact with a design.
6. Eye Tracking
As its name suggests, the method employs tools to track eye movements of the users to learn where they look at a design, website, or any other visual data.
More booklets by Ruben
More Design booklets
Your recently viewed booklets
See all booklets