Booklet
Using Grids In Mobile App Design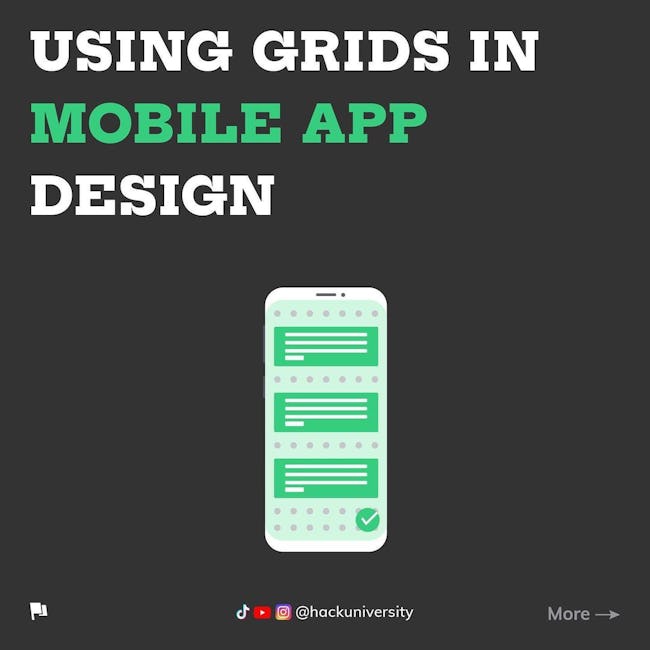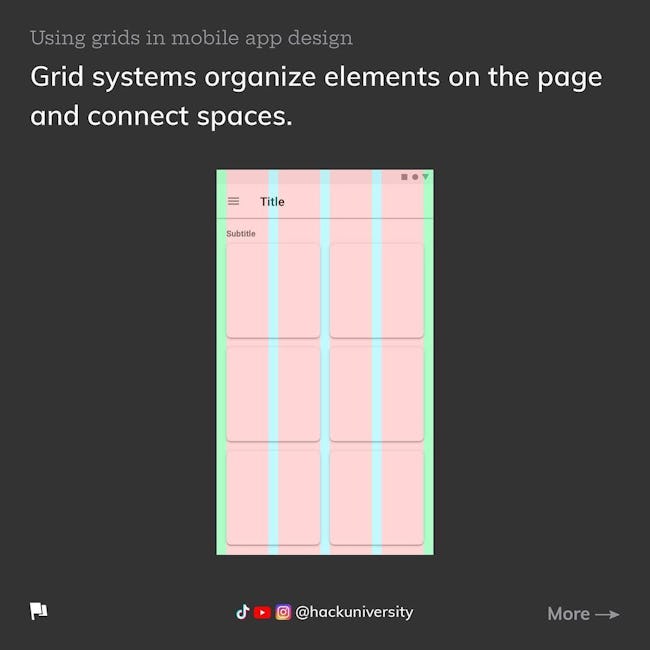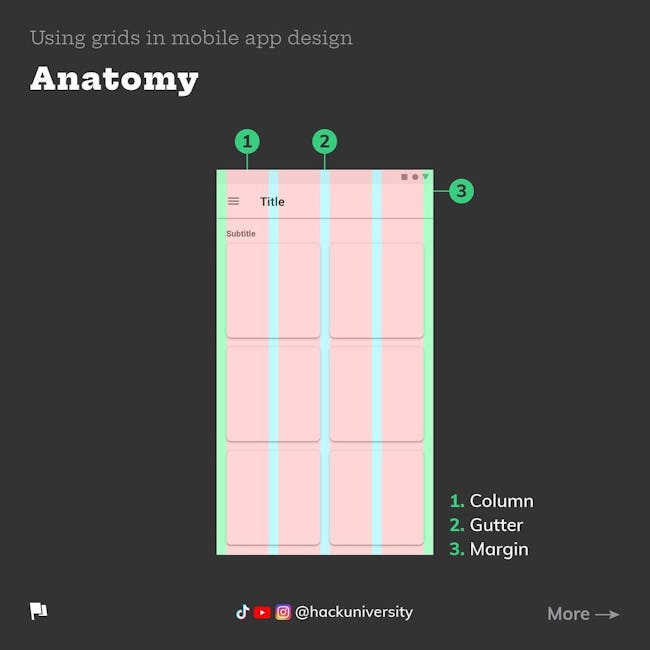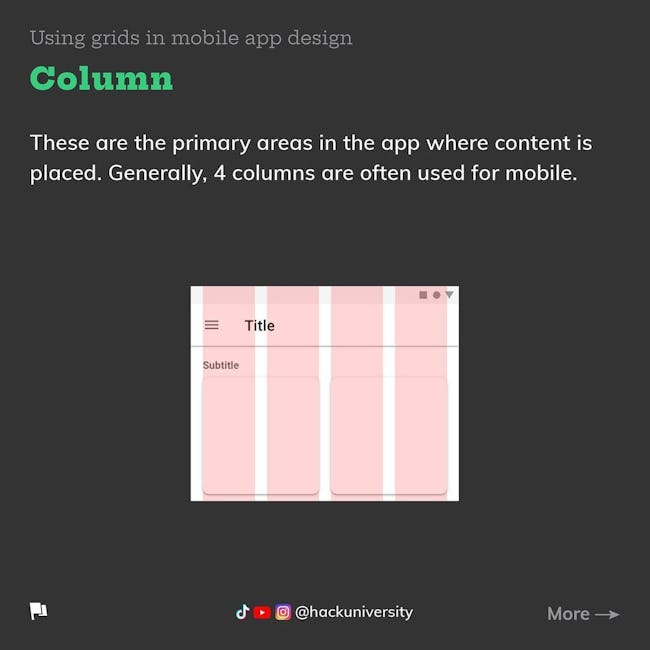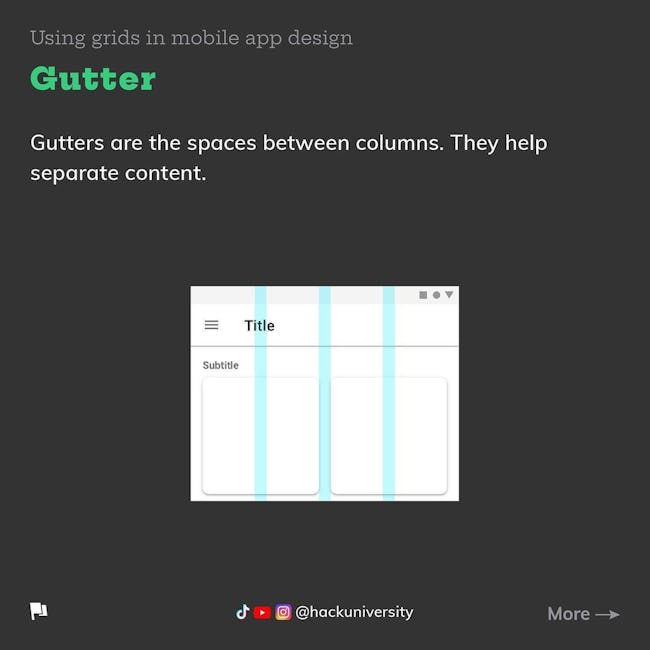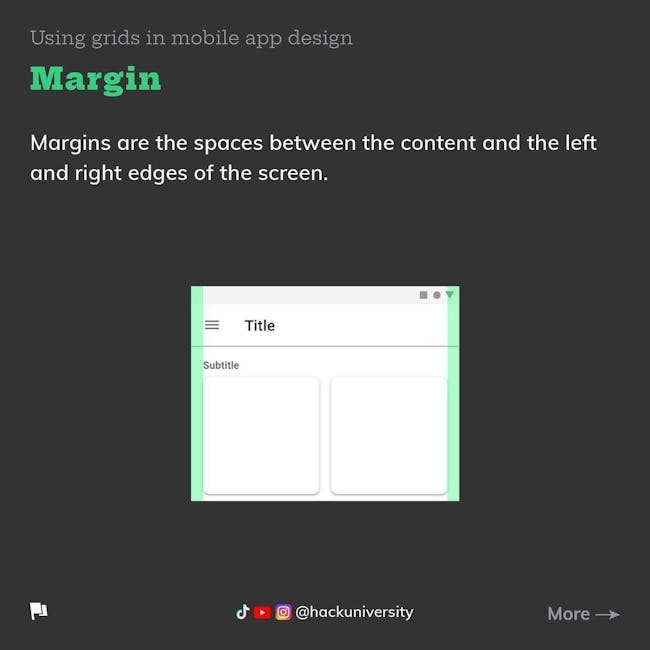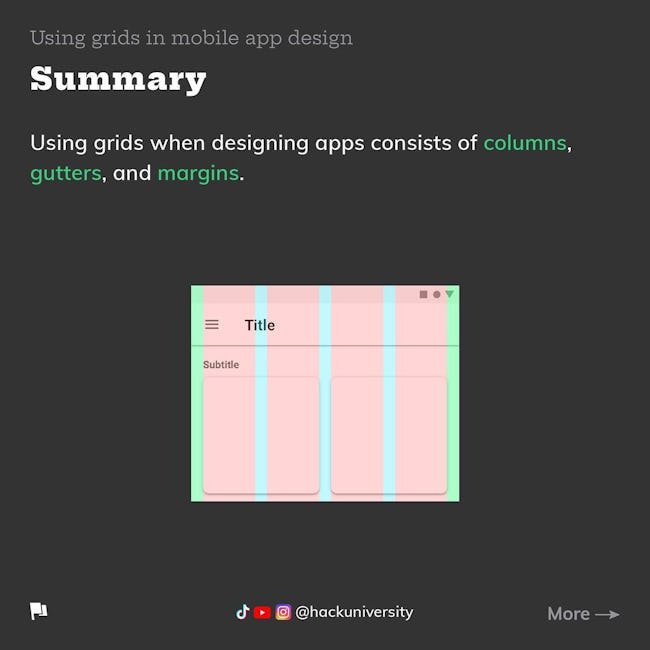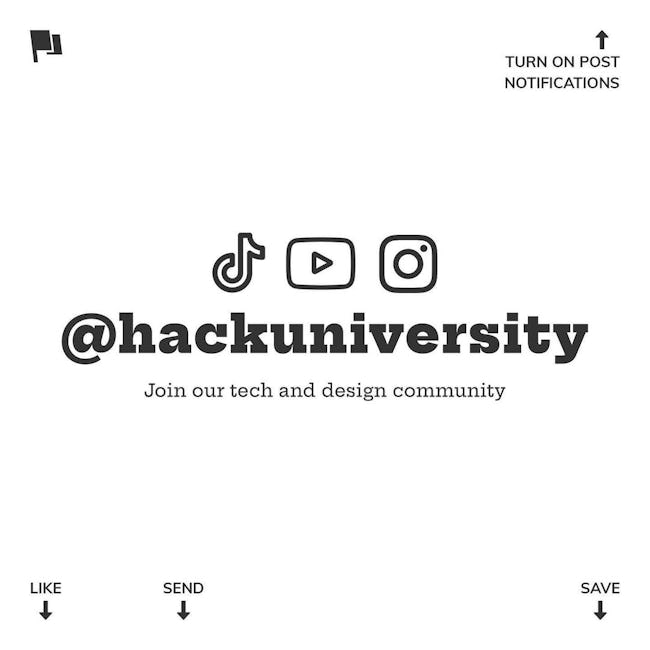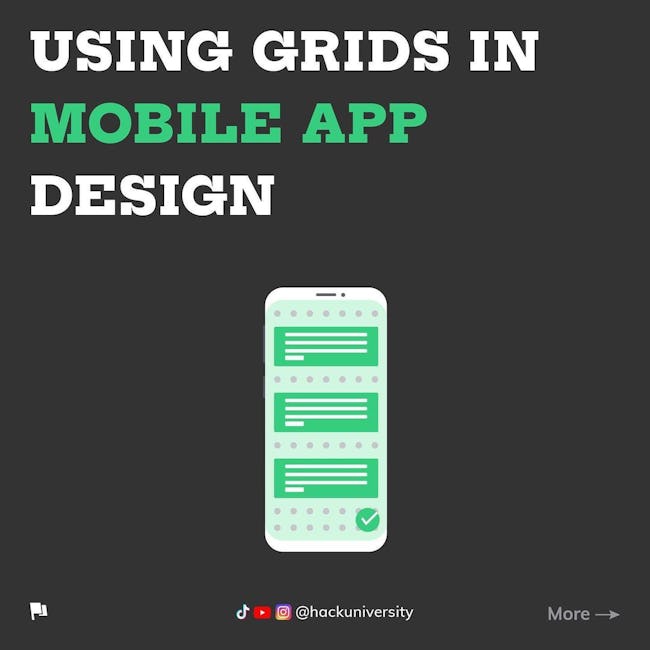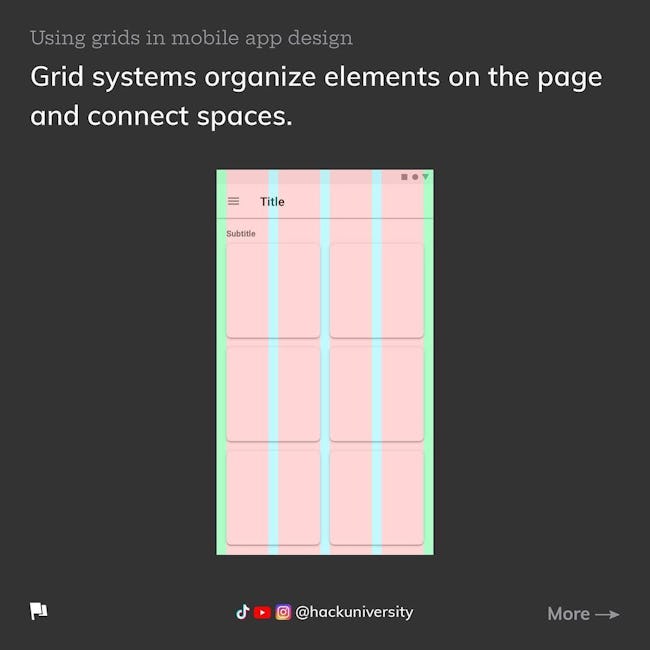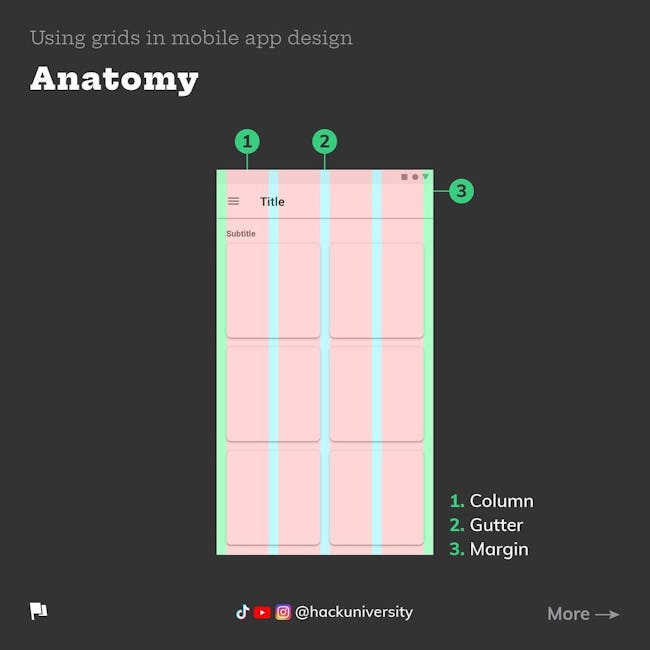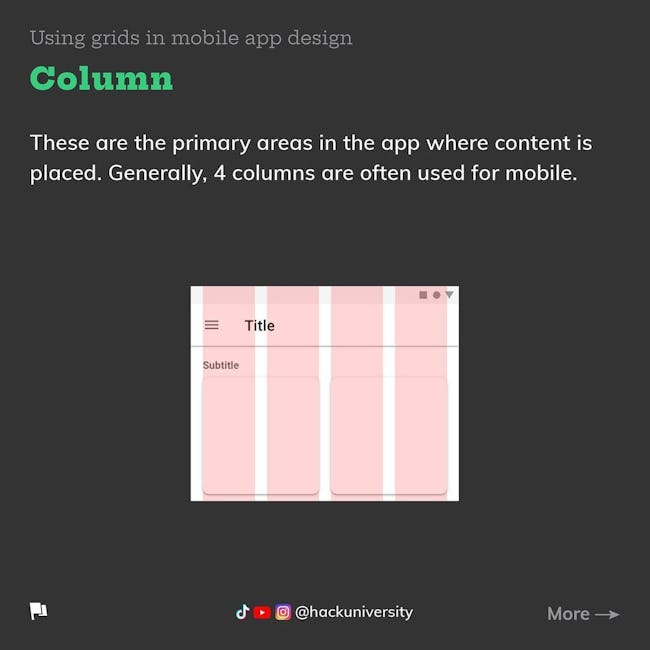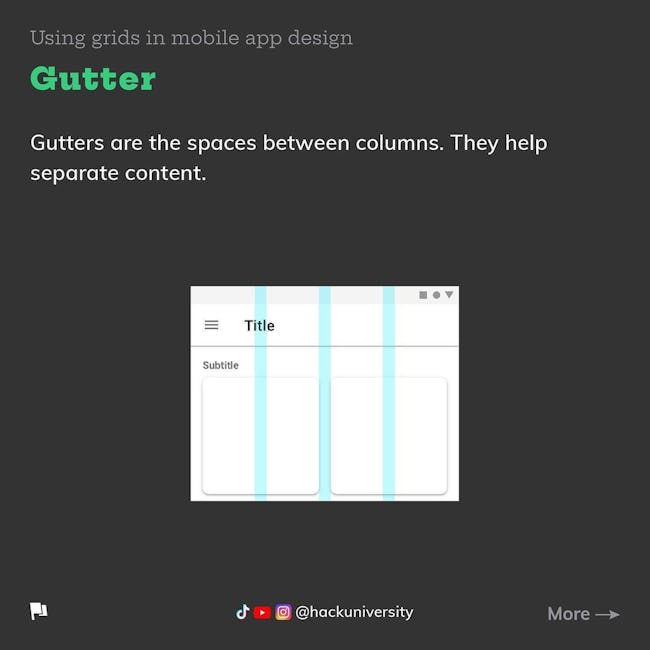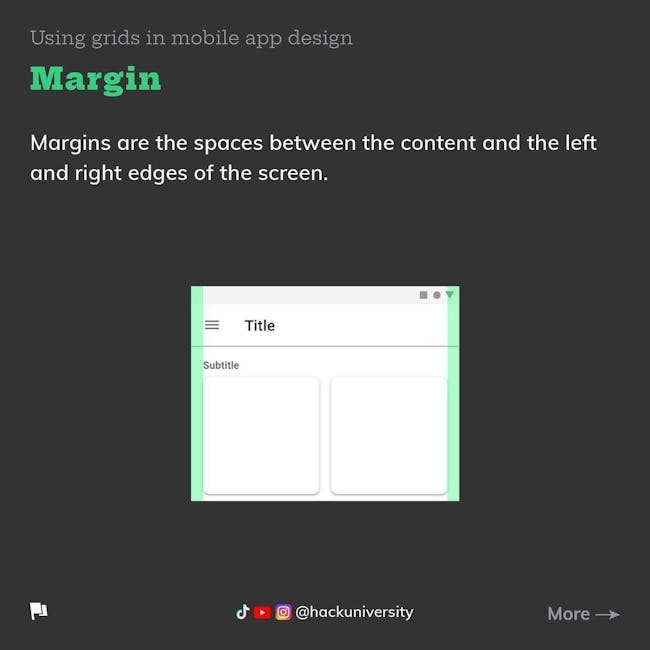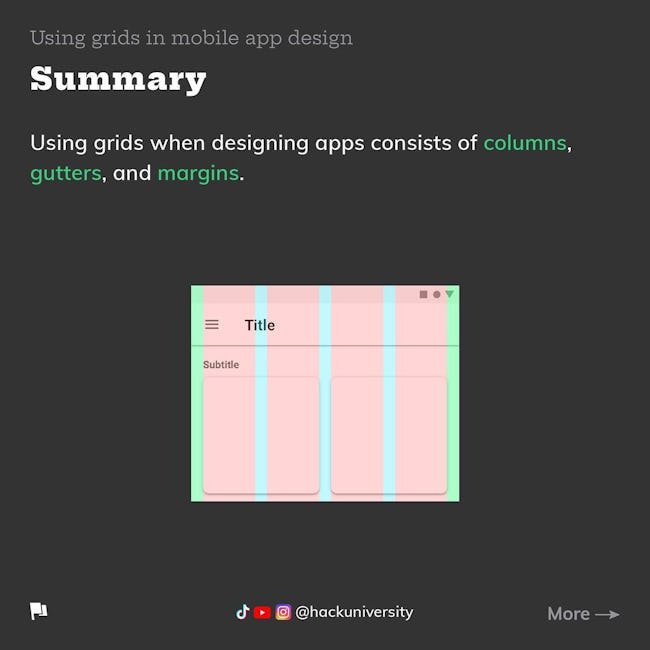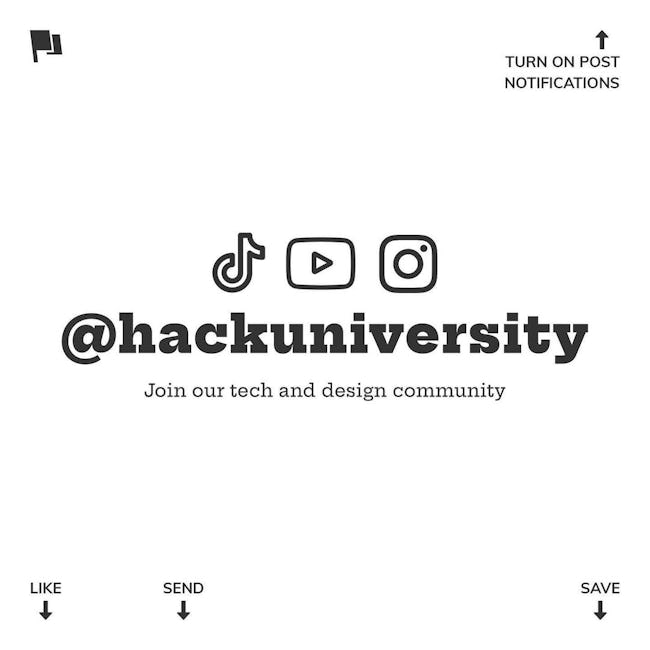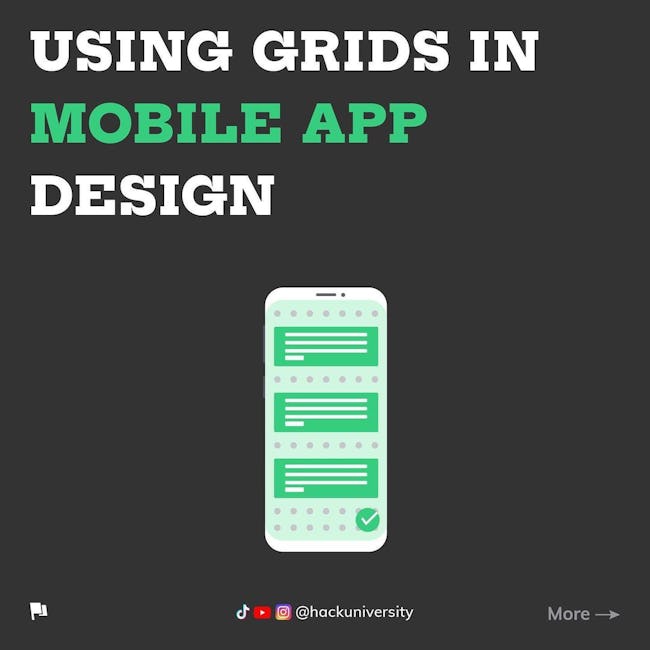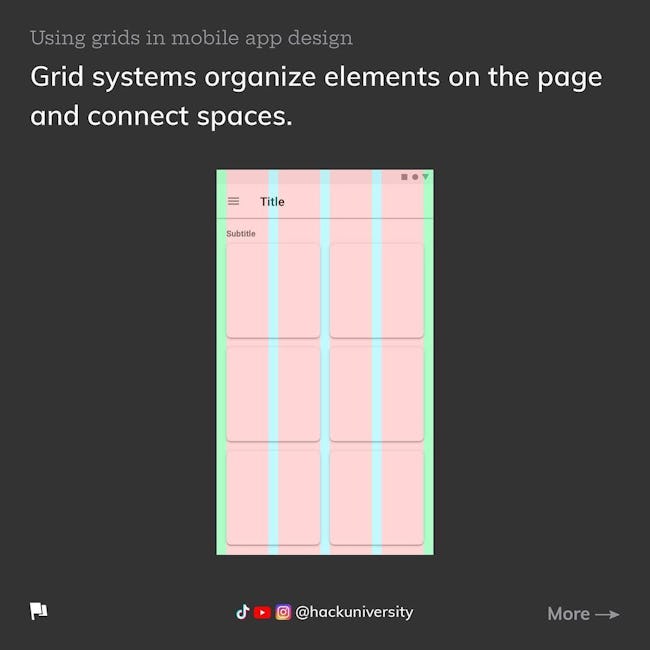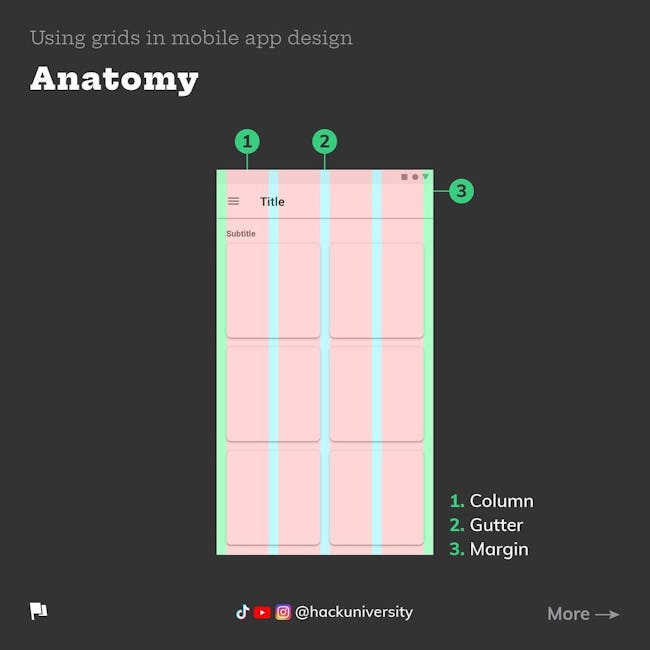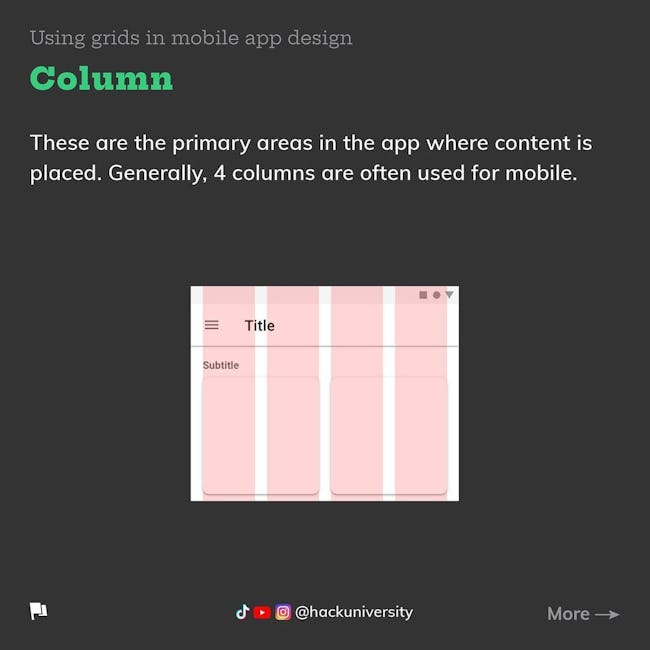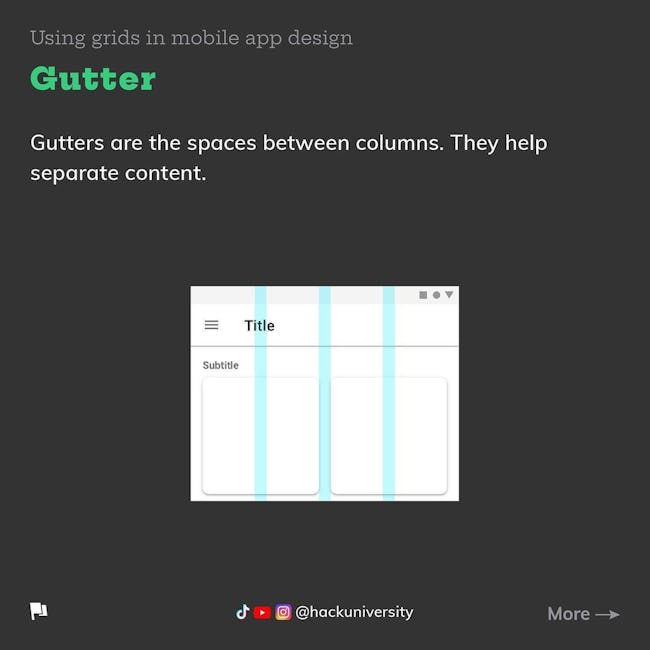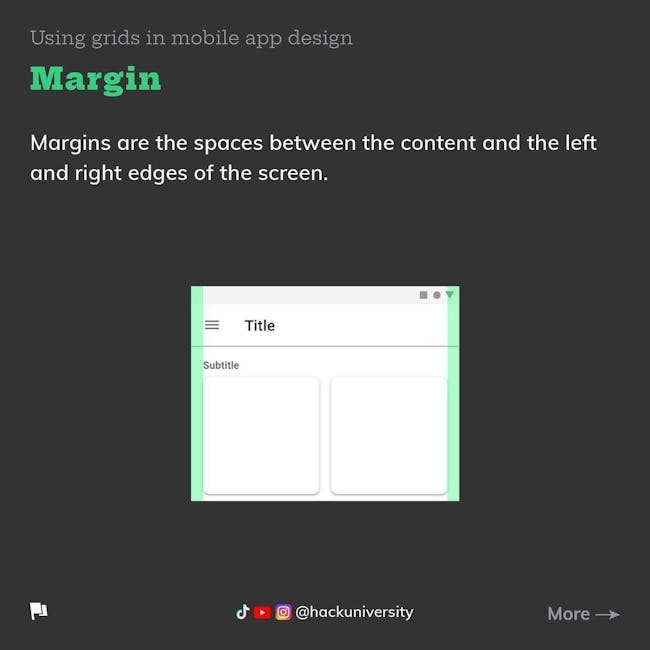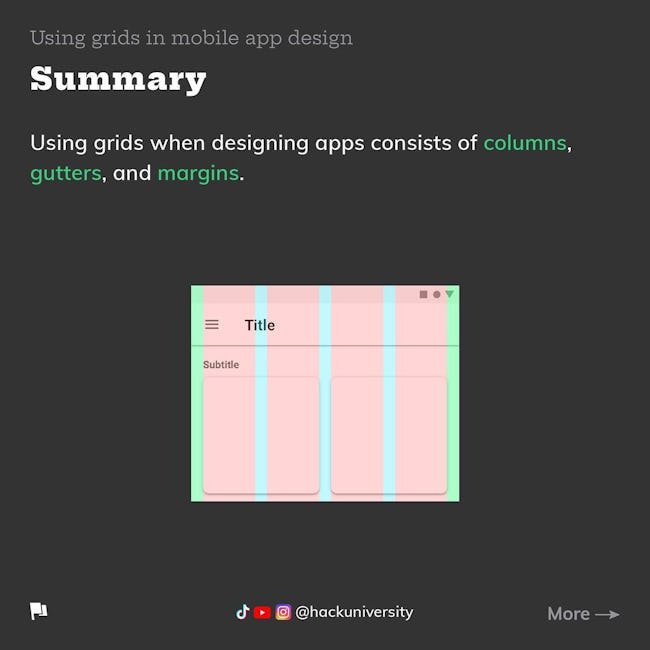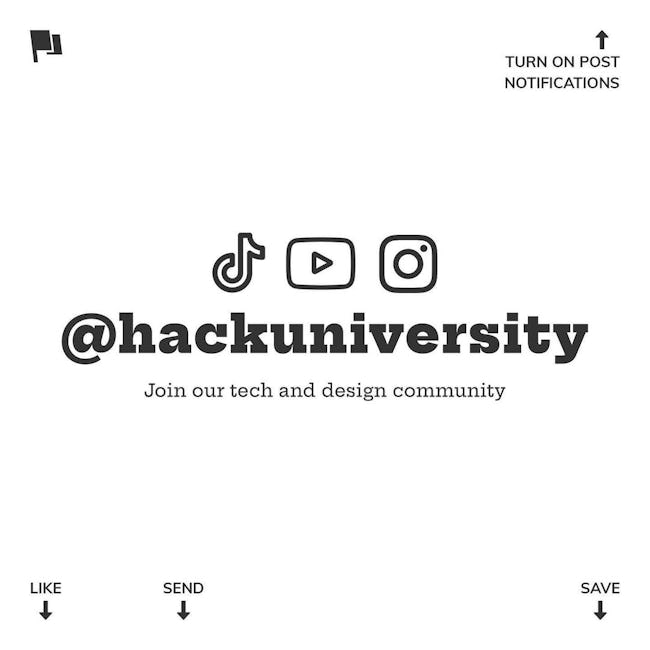 USING GRIDS IN MOBILE APP DESIGN
Grid systems organize elements on the page and connect spaces.
Anatomy
1. Column
2. Gutter
3. Margin
Column
These are the primary areas in the app where content is placed. Generally, 4 columns are often used for mobile.
Gutter
Gutter are the spaces between columns. They help separate content.
Margin
Margins are the spaces between the content and the left and right edges of the screen.
Summary
Using grids when designing apps consists of columns, gutters, and margins.
More booklets by Hack University
More IT & Software booklets
Your recently viewed booklets
See all booklets