Booklet
USER INTERFACE: LEVEL UP YOUR CONTRAST GAME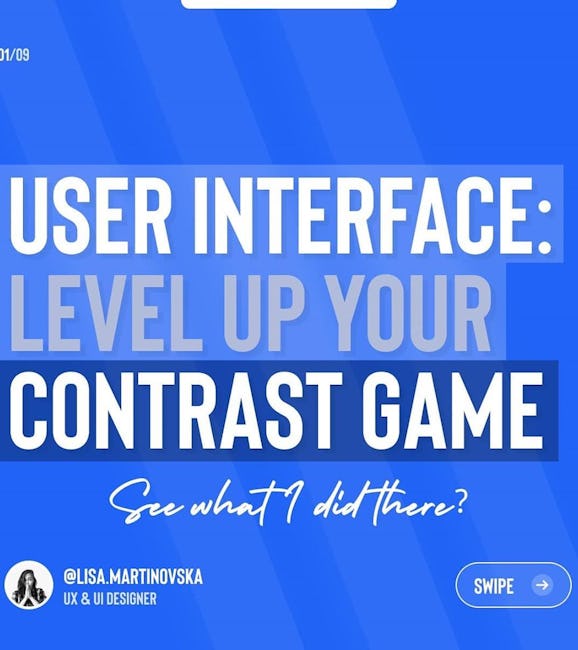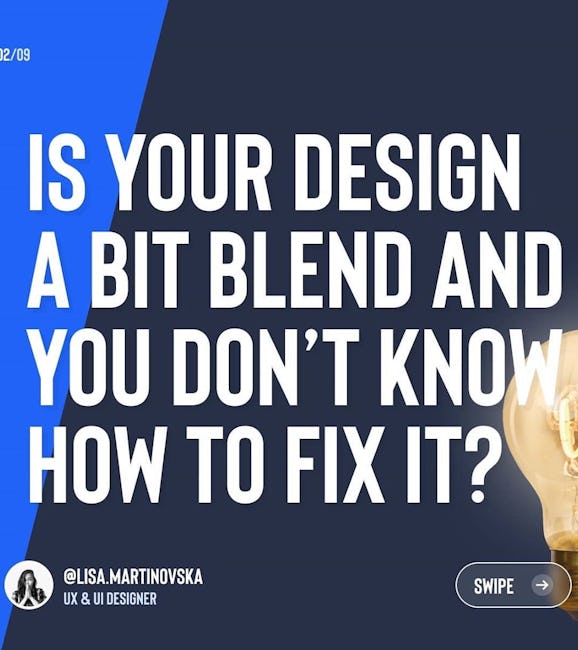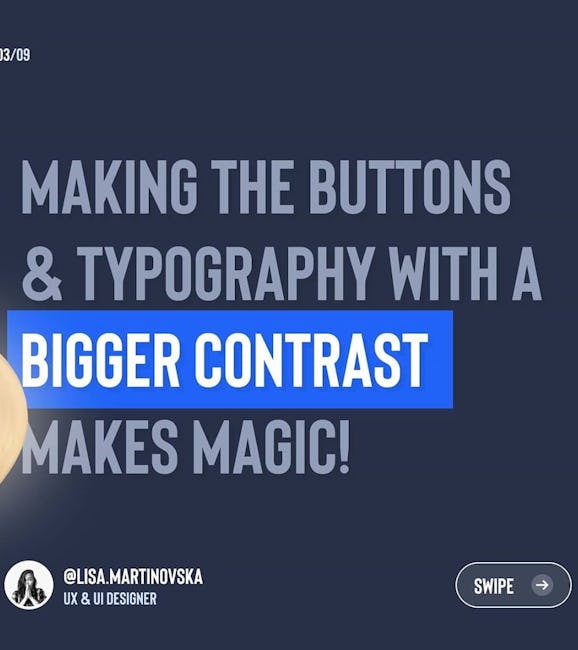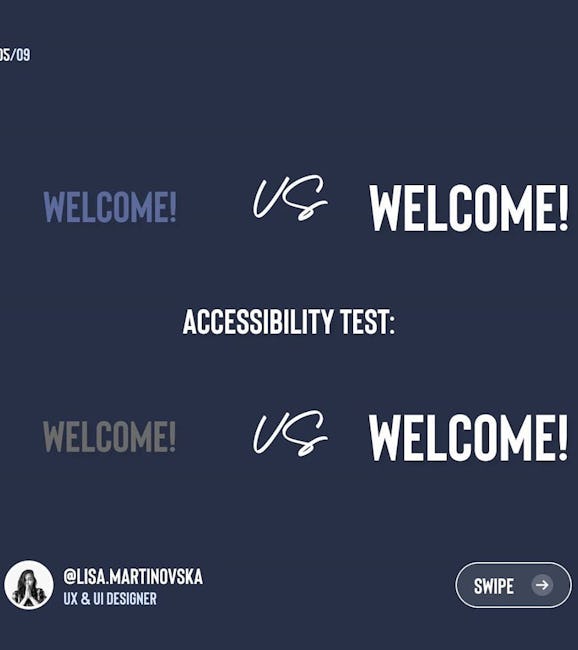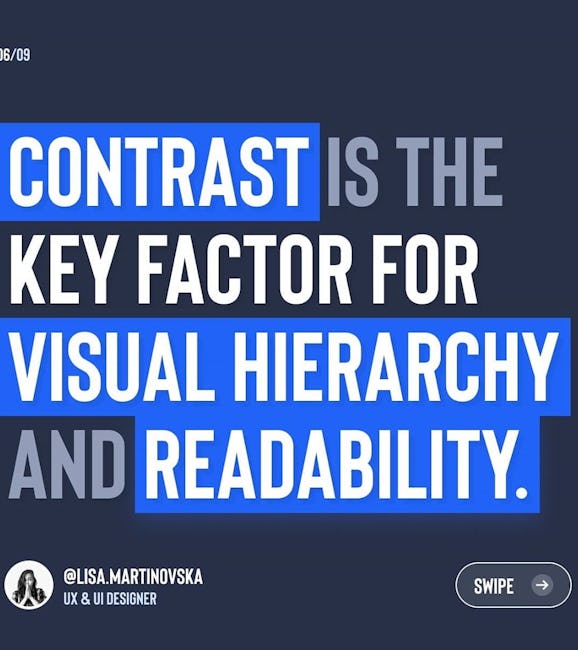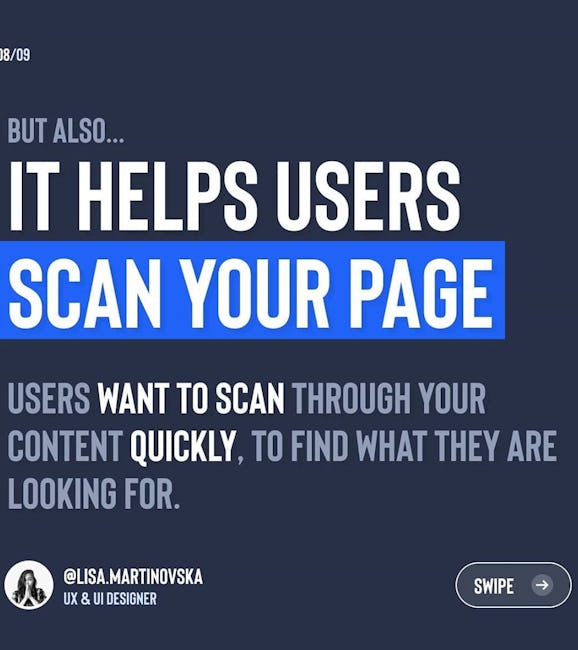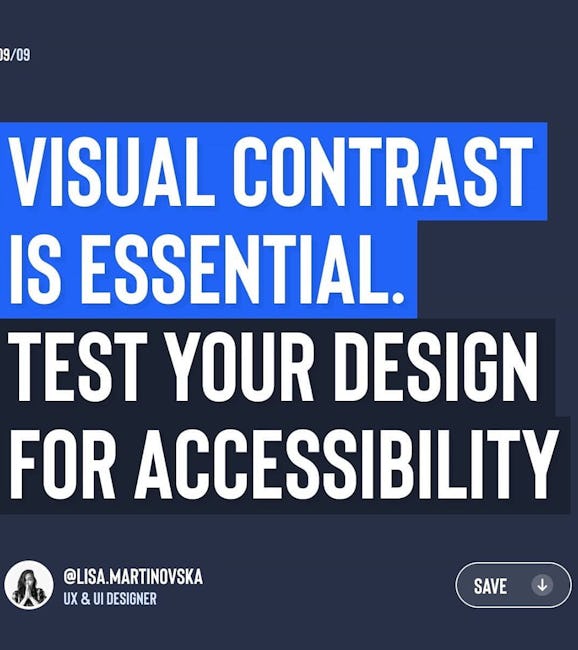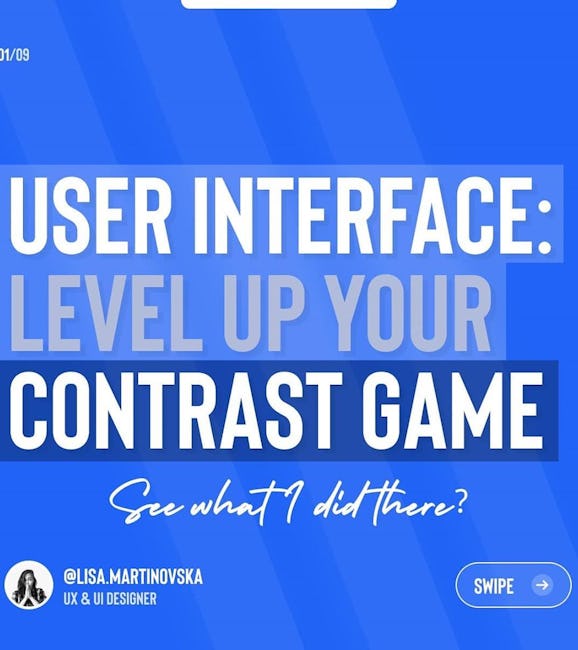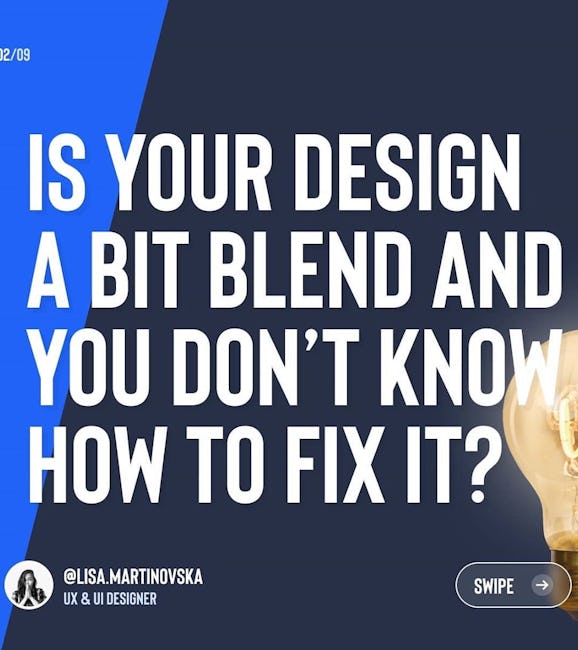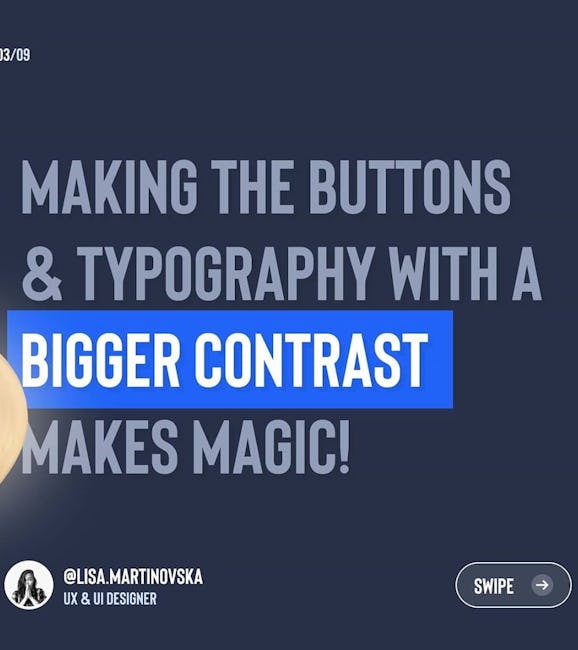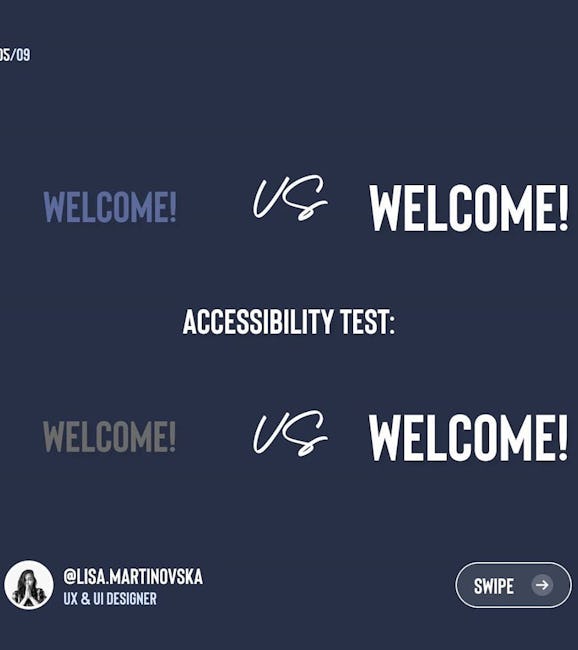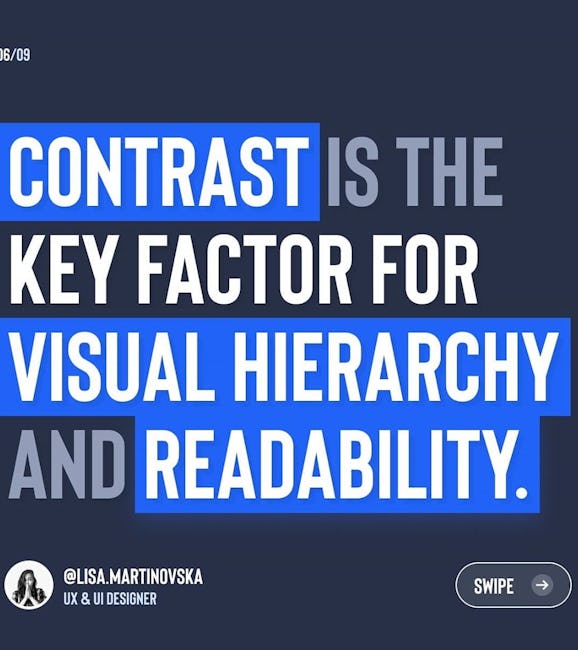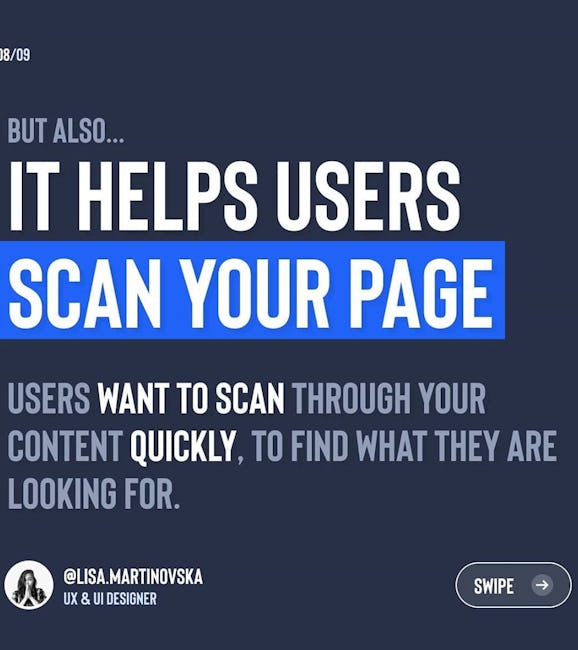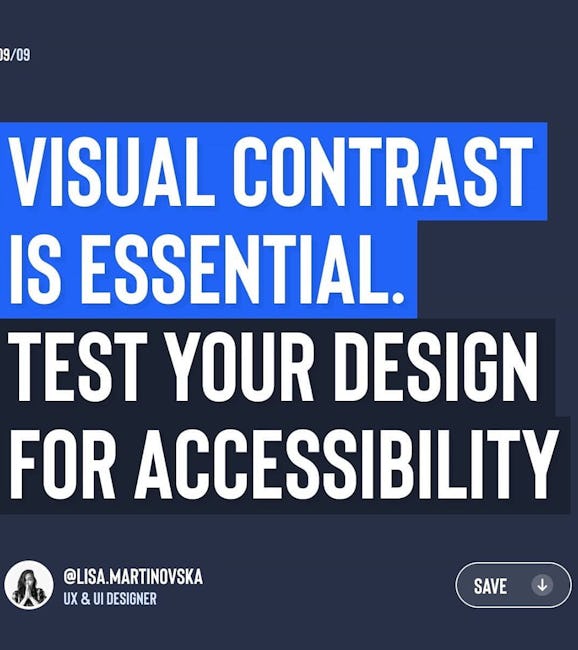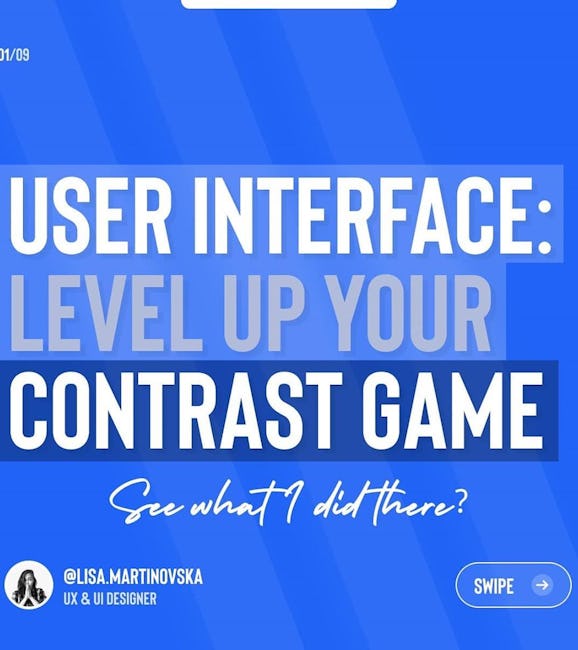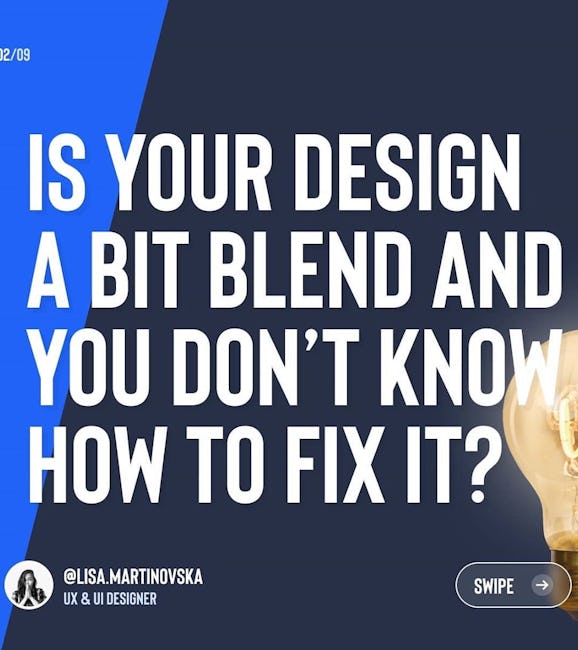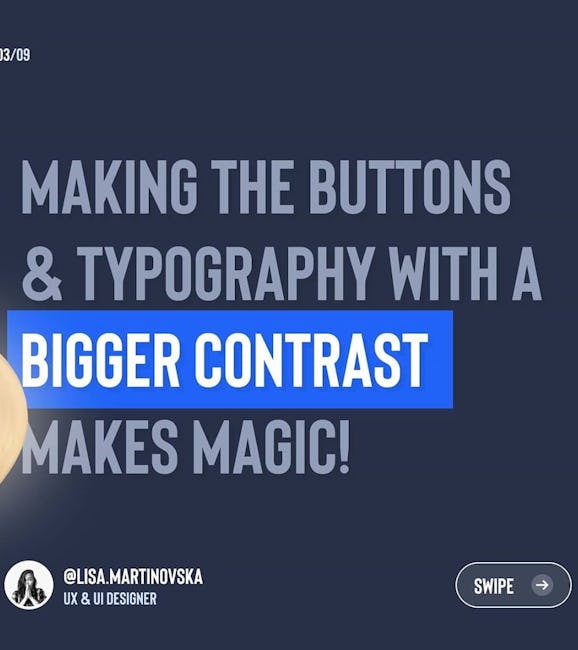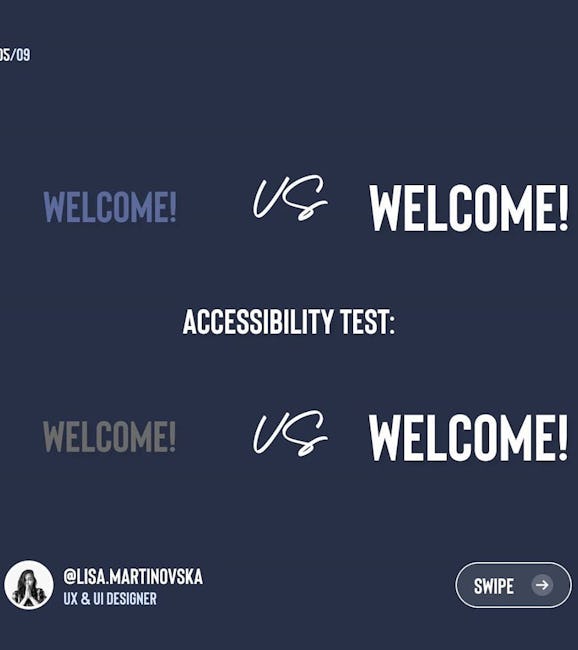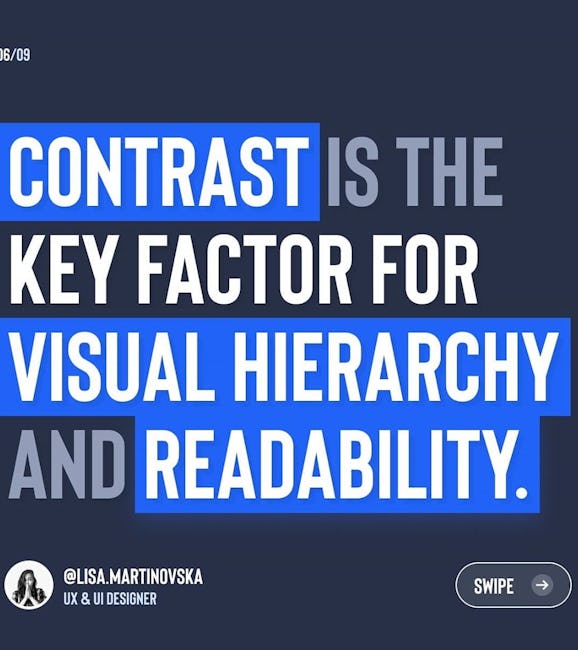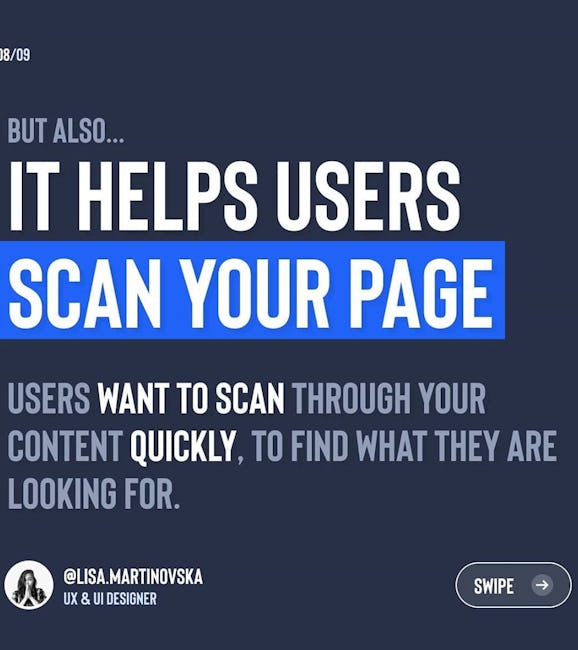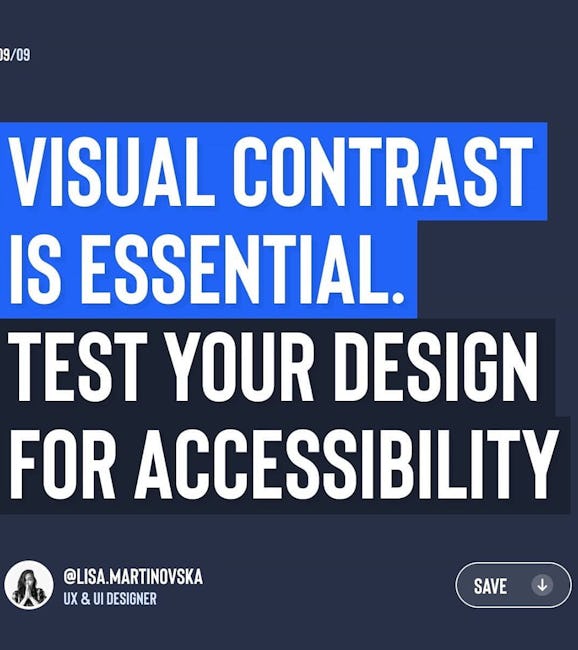 USER INTERFACE: LEVEL UP YOUR CONTRAST GAME
IS YOUR DESIGN A BIT BLEND AND YOU DON'T KNOW HOW TO FIX IT?
MAKING THE BUTTONS & TYPOGRAPHY WITH A BIGGER CONTRAST ASK MAGIC!
CONTRAST KEY FACTOR FOR VISUAL HIERARCHY AND READABILITY
IT HELPS USERS WITH DISABILITIES TO READ & ORIENT IN YOUR DESIGN.
BUT ALSO... IT HELPS USERS YOUR PAGE USERS WANT TO SCAN THROUGH YOUR CONTENT QUICKLY, TO FIND WHAT THEY ARE LOOKING FOR.
VISUAL CONTRAST ESSENTIAL; TEST YOUR DESIGN FOR ACCESSIBILITY
More booklets by Lisa Martinovska
More Design booklets
Your recently viewed booklets
See all booklets