Booklet
Unleash Your Creativity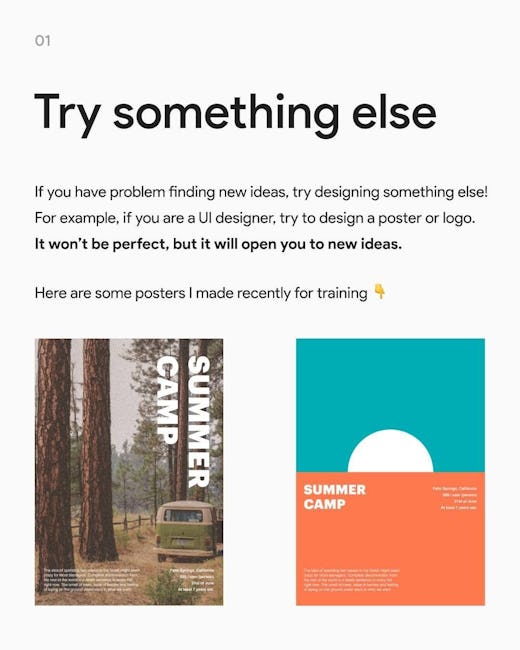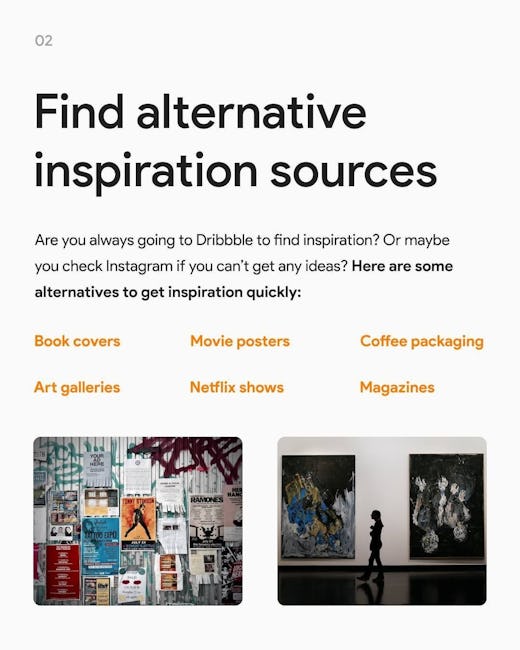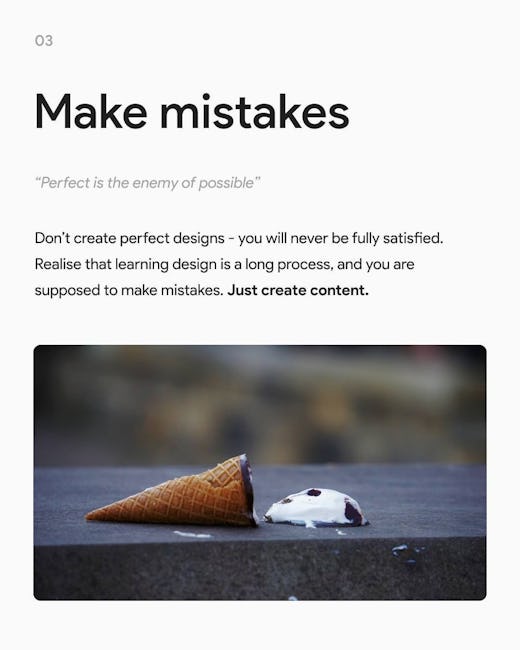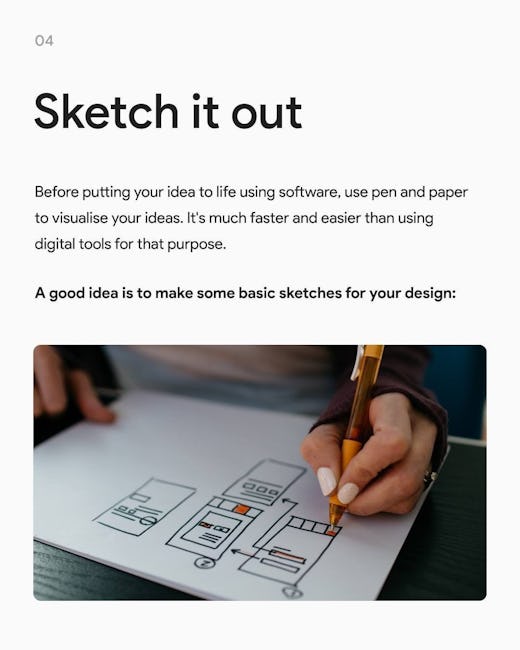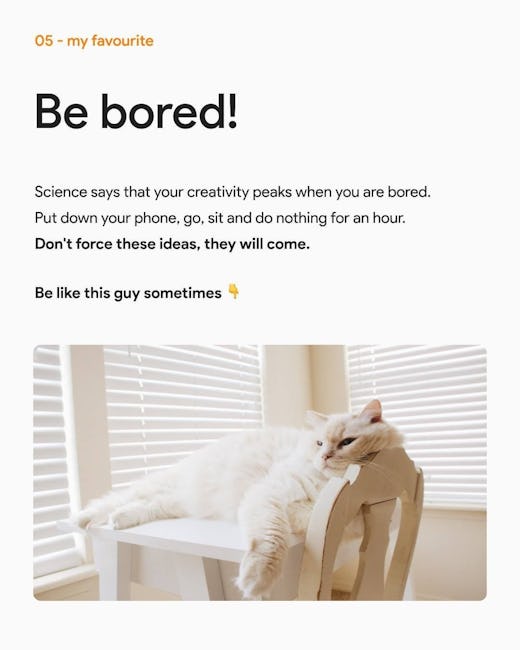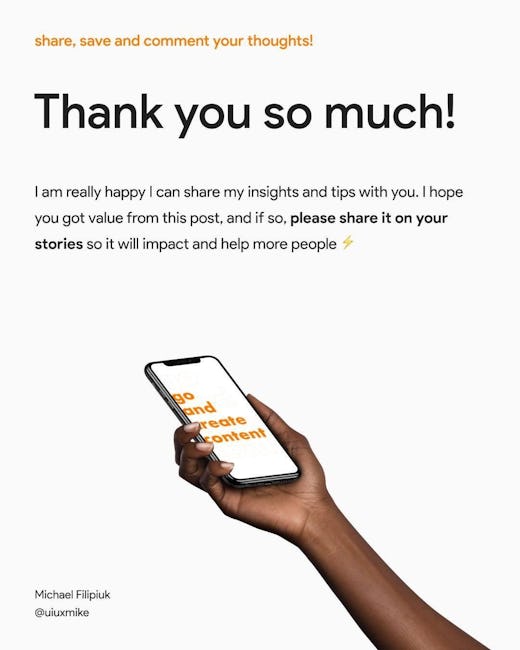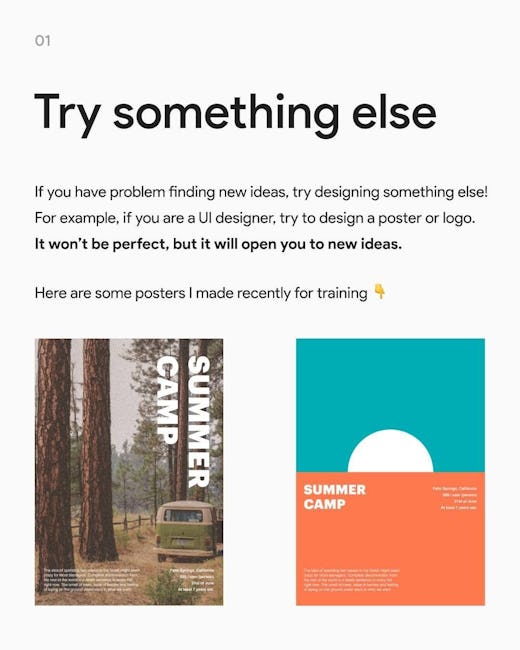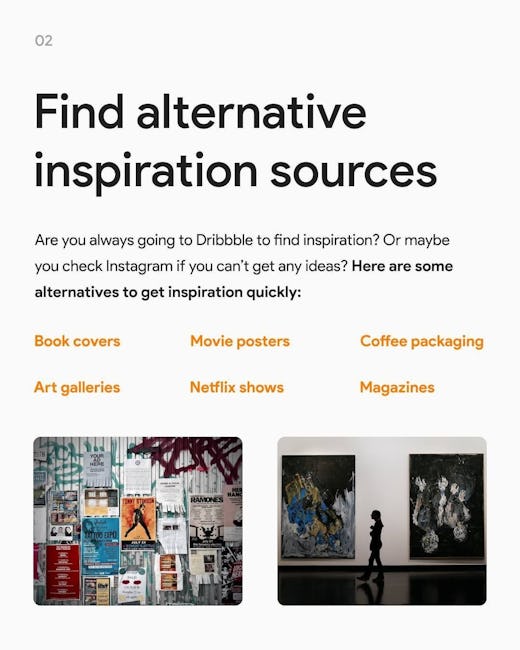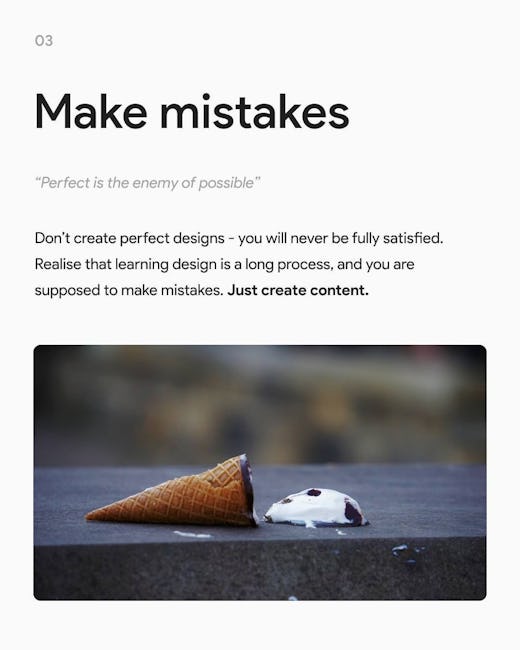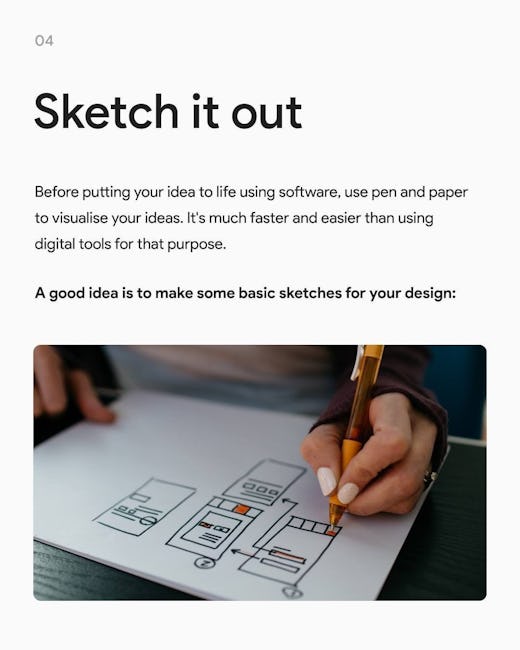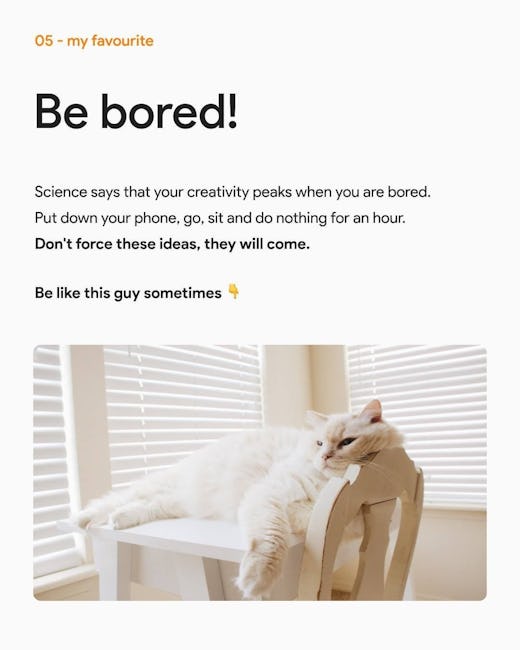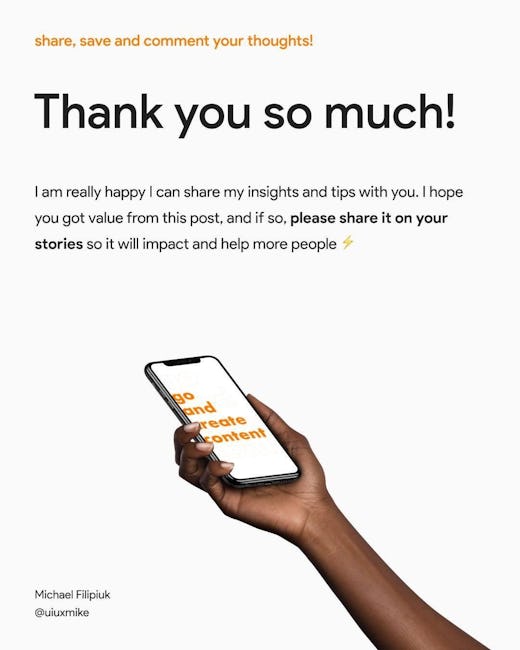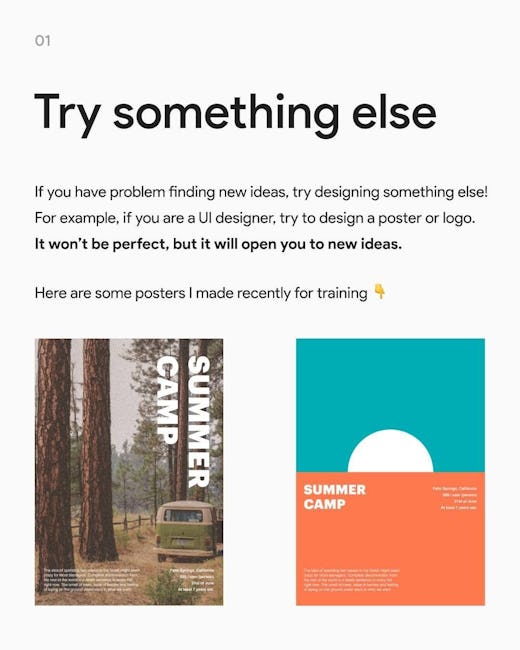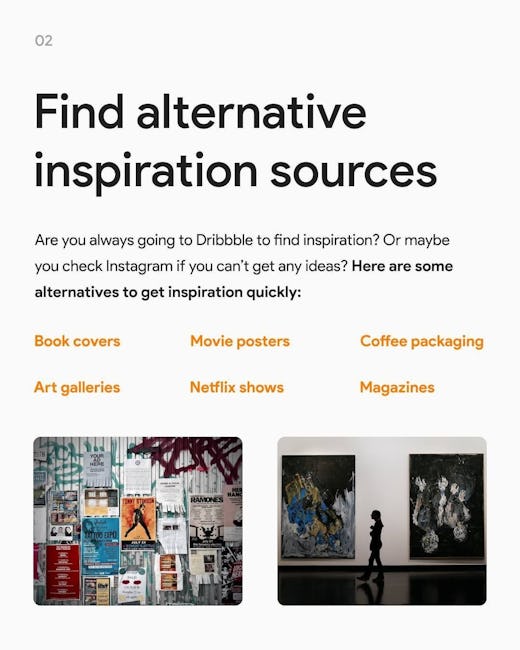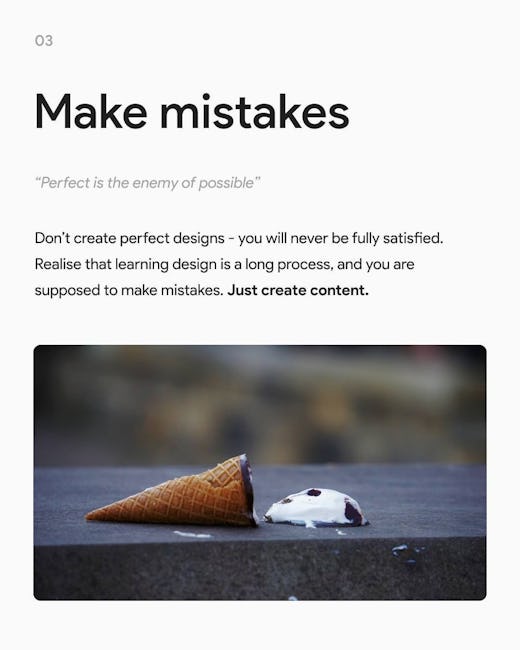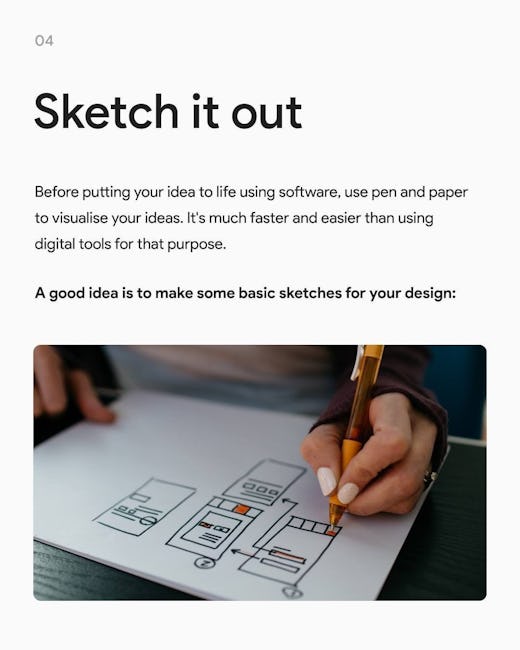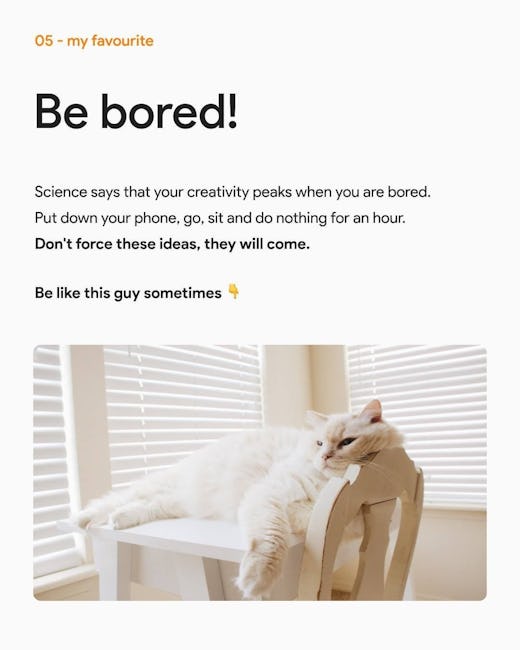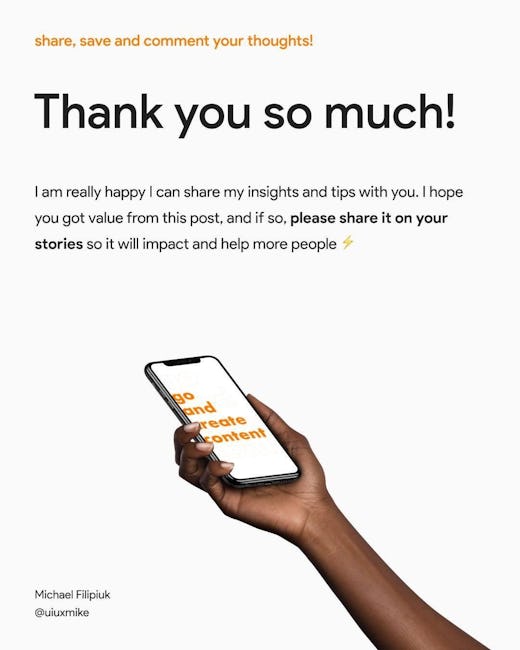 UNLEASH YOUR CREATIVITY
Try something else
If you have problem finding new ideas. try designing something else! For example, if you are a Ul designer. try to design a poster or logo. It won't be perfect, but it will open you to new ideas.
Find alternative inspiration sources
Are you always going to Dribbble to find inspiration? Or maybe you check Instagram if you can't get any ideas? Here are some alternatives to get inspiration quickly:
Book covers
Art galleries
Movie posters
Netflix shows
Coffee packaging
Magazines
Make mistakes
'Perfect is the enemy of possible'
Don't create perfect designs - you never be fully satisfied. Realise that learning design is a long process, and you are supposed to make mistakes. Just create content.
Sketch it out
Before putting your idea to life using software. use pen and paper to visualise your ideas. It's much faster and easier than using digital tools for that purpose.
A good idea is to make some basic sketches for your design.
Be bored!
Science says that your creativity peaks when you are bored. Put down your phone. go, sit and do nothing for an hour. Don't force these ideas, they will come.
More booklets by Michael Filipiuk
More Design booklets
Your recently viewed booklets
See all booklets