Booklet
Unleash Your Brand Energy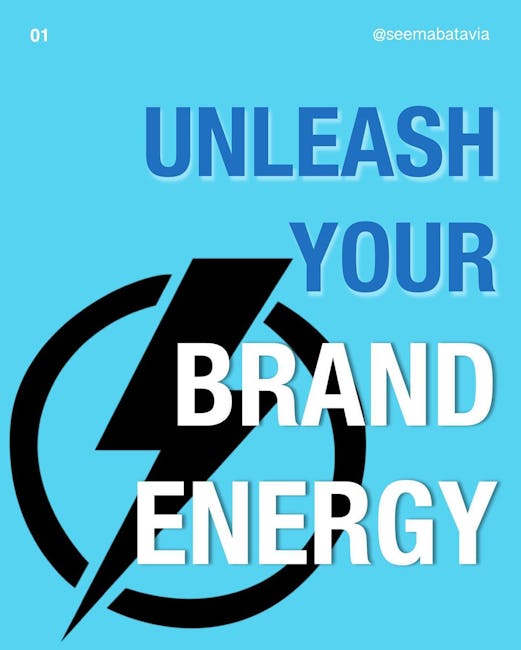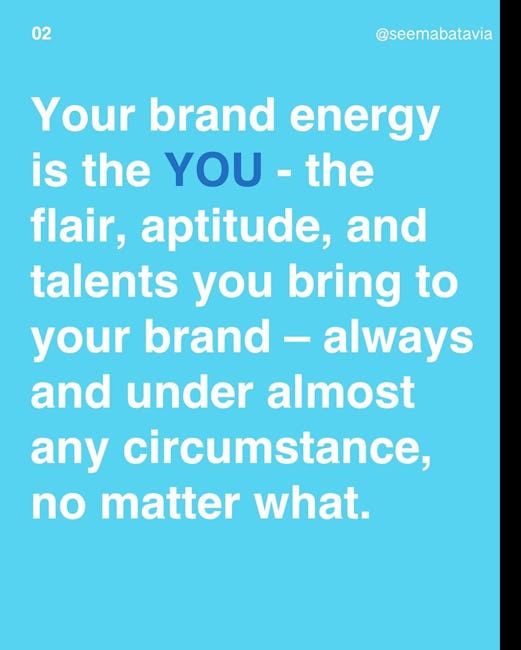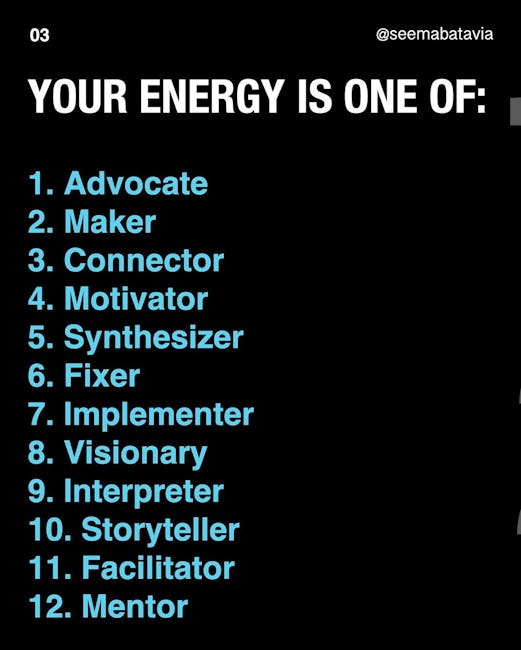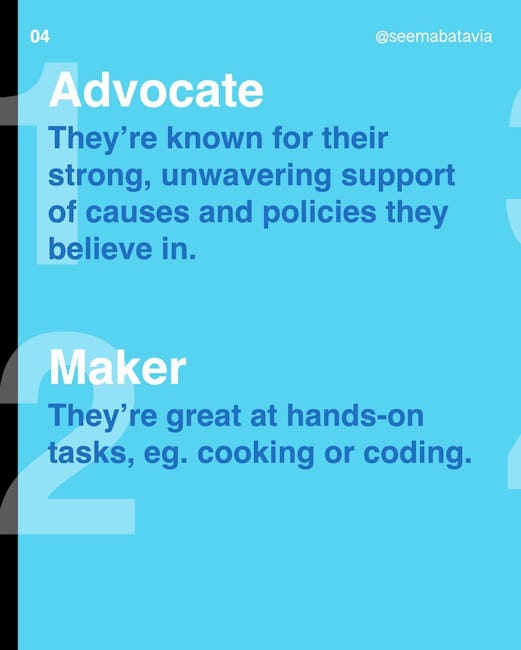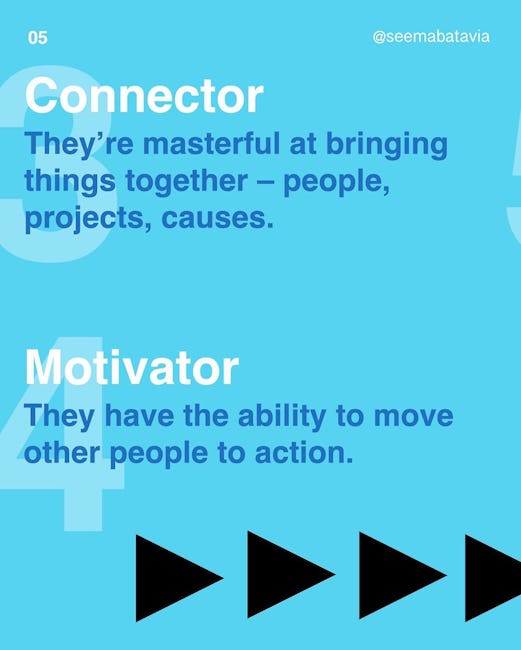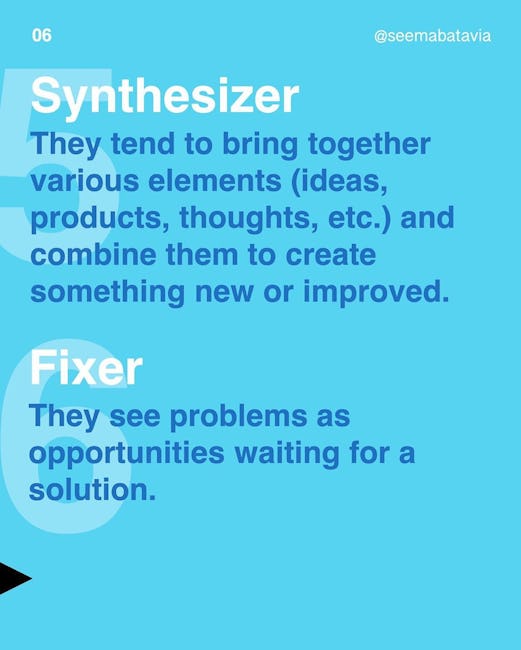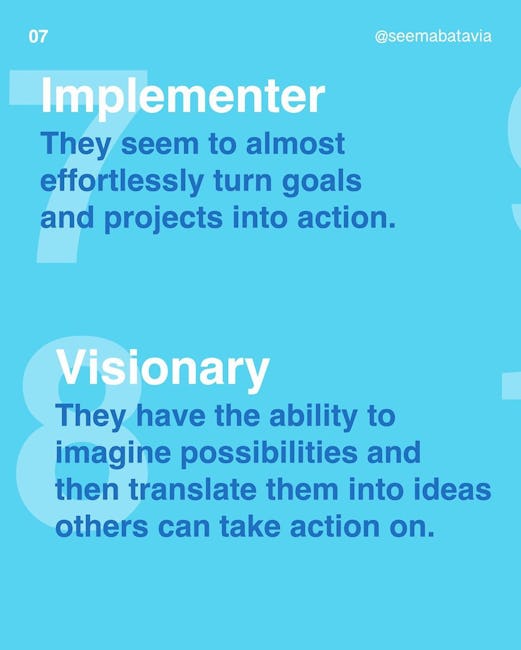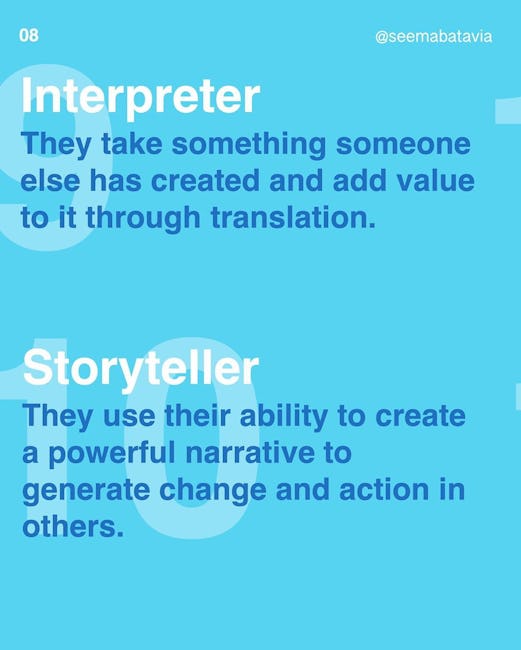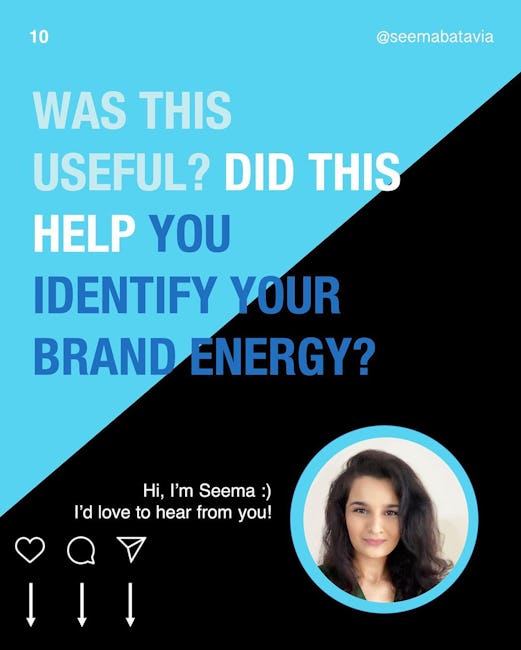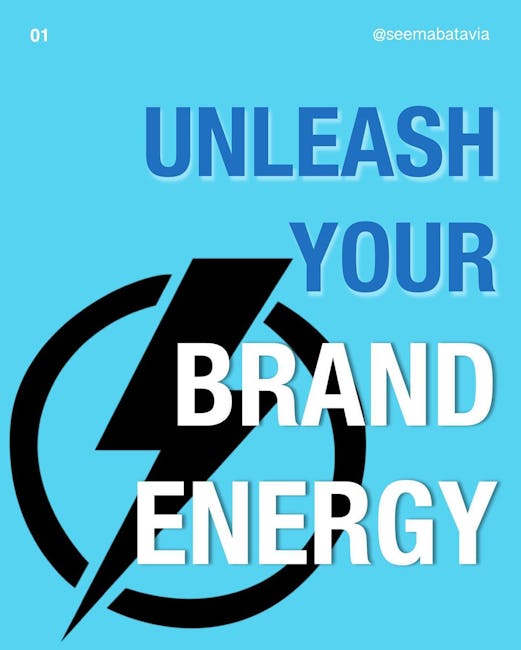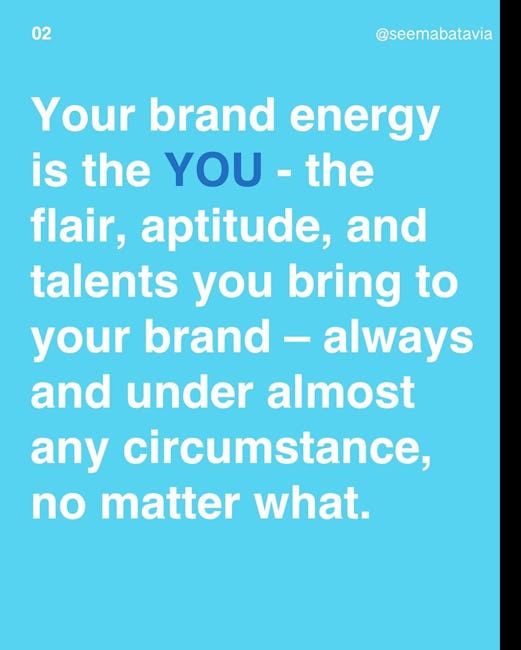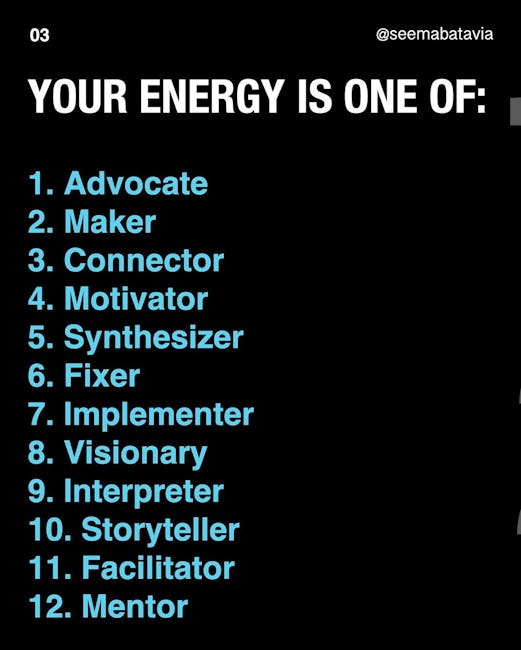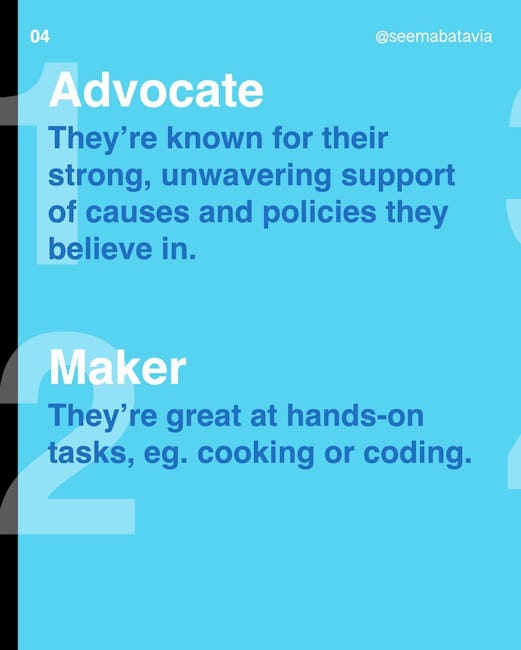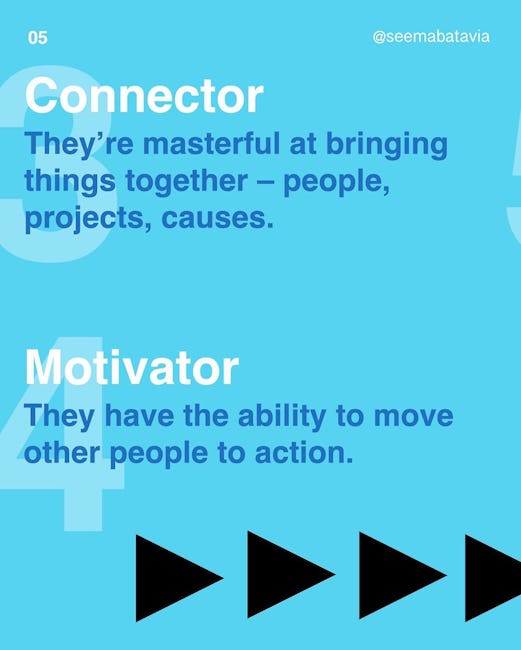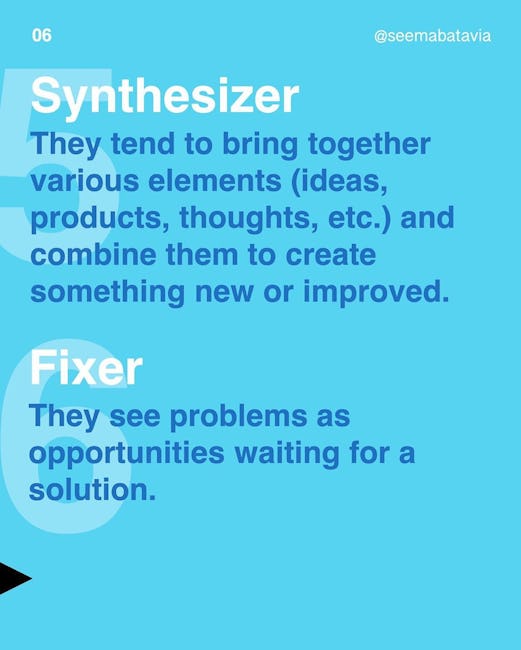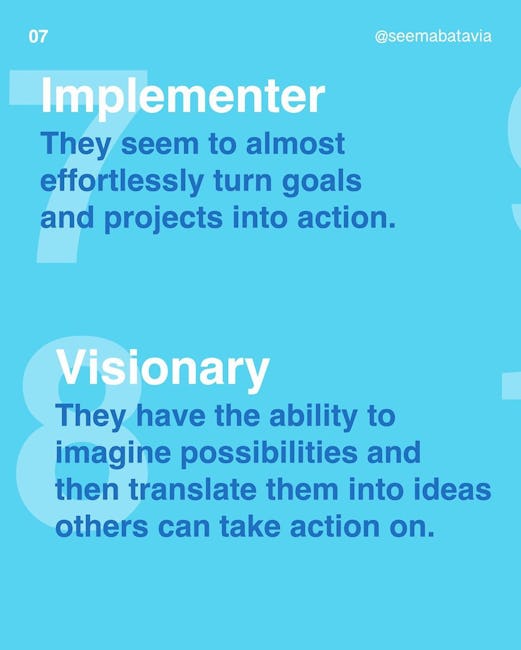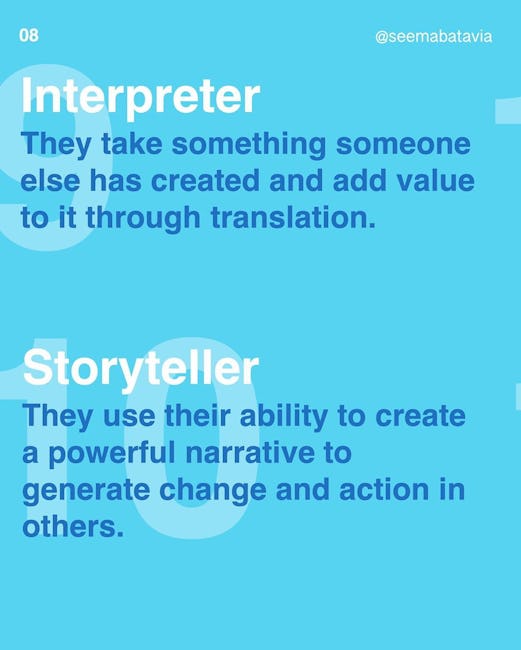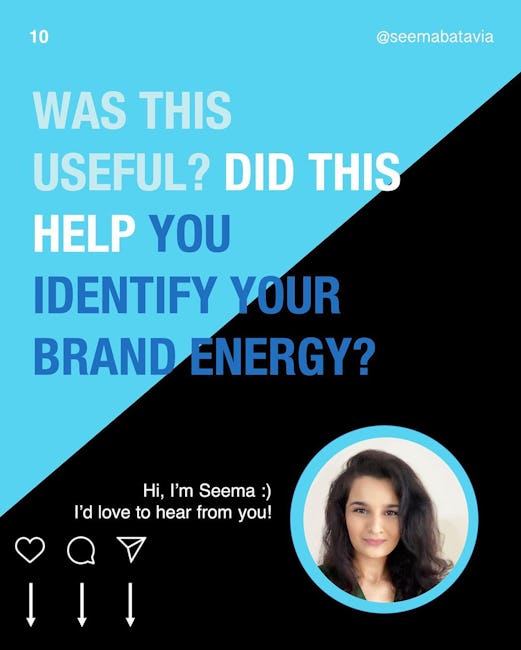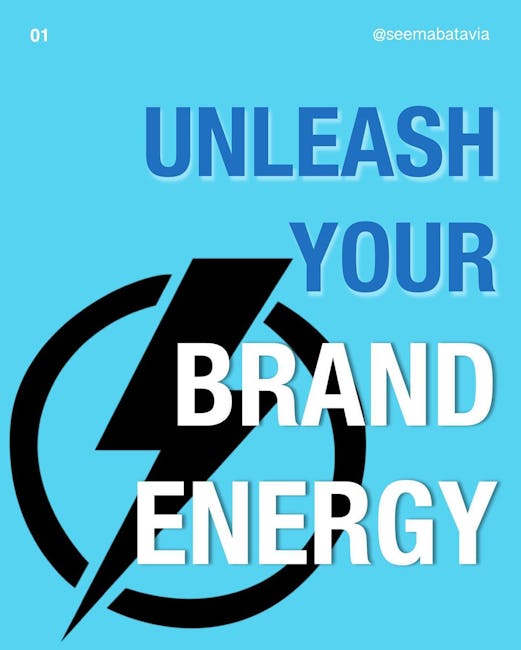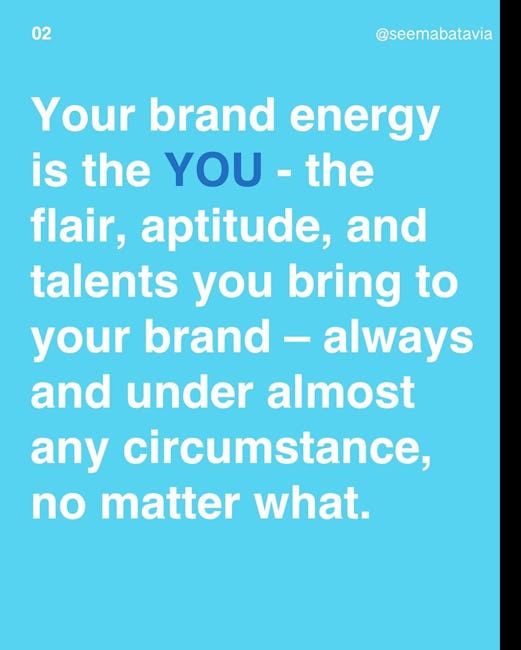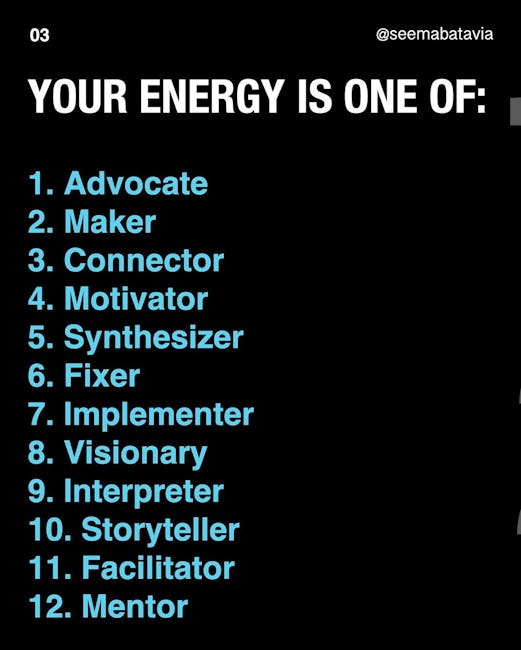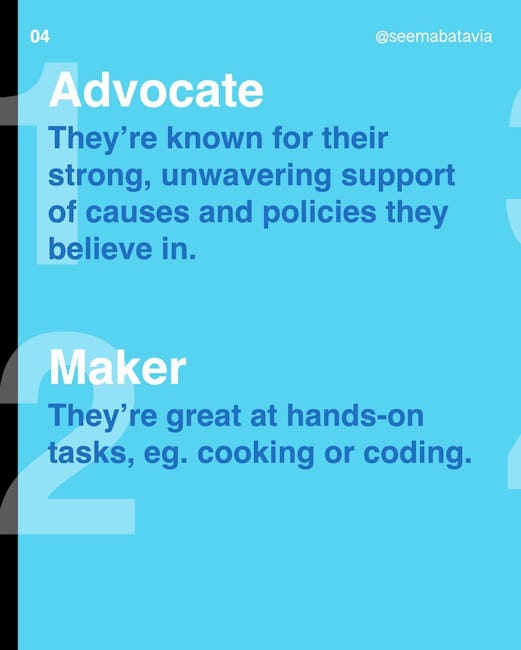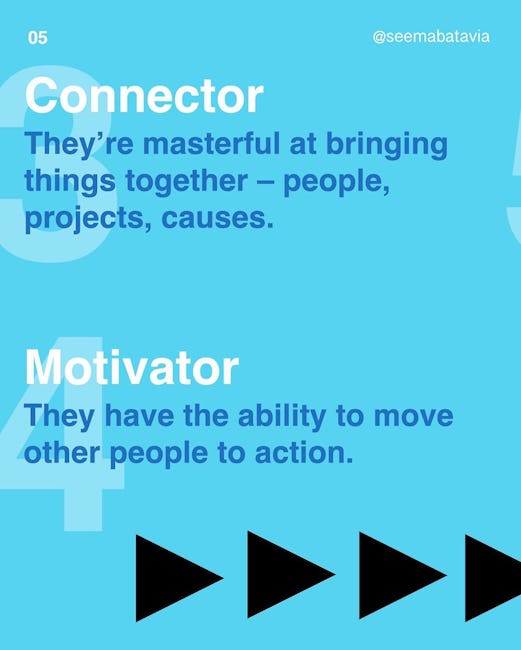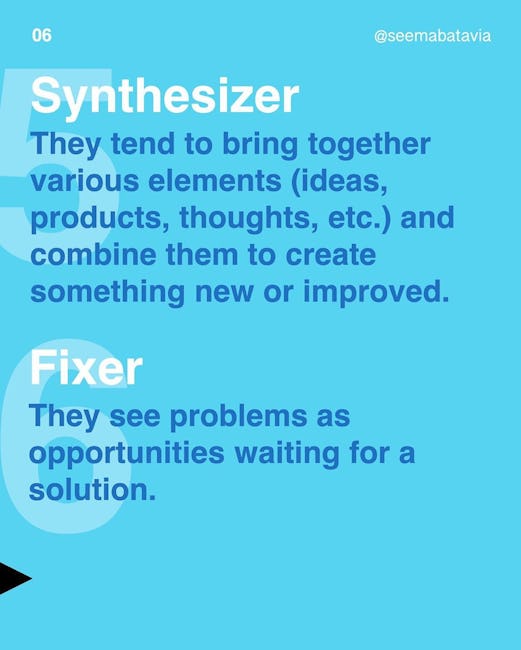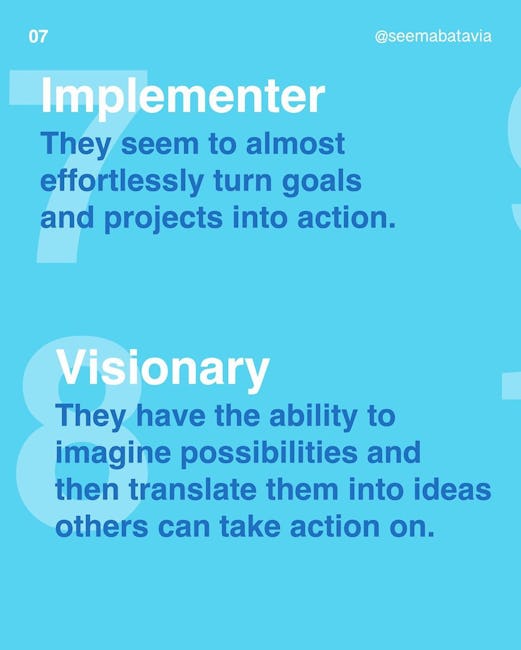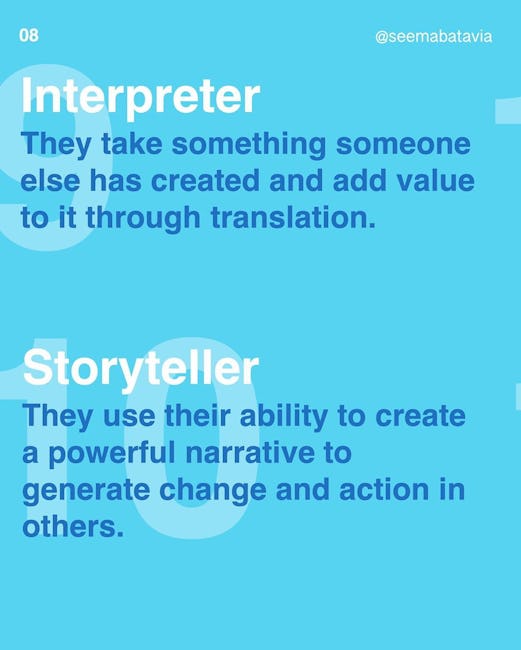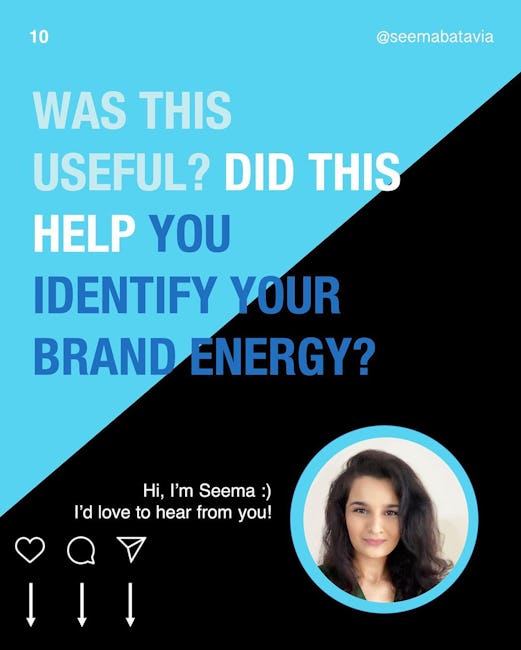 Unleash Your Brand Energy
Your brand energy is the YOU - the flair, aptitude, and talents you bring to your brand — always and under almost any circumstance, no matter what.
YOUR ENERGY IS ONE OF:
Advocate
Maker
Connector
Motivator
Synthesizer
Fixer
Implementer
Visionary
Interpreter
Storyteller
Facilitator
Mentor
Advocate
They're known for their strong, unwavering support of causes and policies they believe in.
Maker
They're great at hands-on tasks, eg. cooking or coding.
Connector
They're masterful at bringing things together — people, projects, causes.
Motivator
They have the ability to move other people to action.
Synthesizer
They tend to bring together various elements (ideas, products, thoughts, etc.) and combine them to create something new or improved.
Fixer
They see problems as opportunities waiting for a solution.
Implementer
They seem to almost effortlessly turn goals and projects into action.
Visionary
They have the ability to imagine possibilities and then translate them into ideas others can take action on.
Interpreter
They take something someone else has created and add value to it through translation.
Storytelle
They use their ability to create a powerful narrative to generate change and action in others.
Facilitator
They have a knack for getting a group of individuals to engage in debate and dialogue and arrive at an agreement.
Mentor
They act as trusted advisors.
More booklets by Seema Batavia
More Marketing booklets
Your recently viewed booklets
See all booklets