Booklet
Understand marketing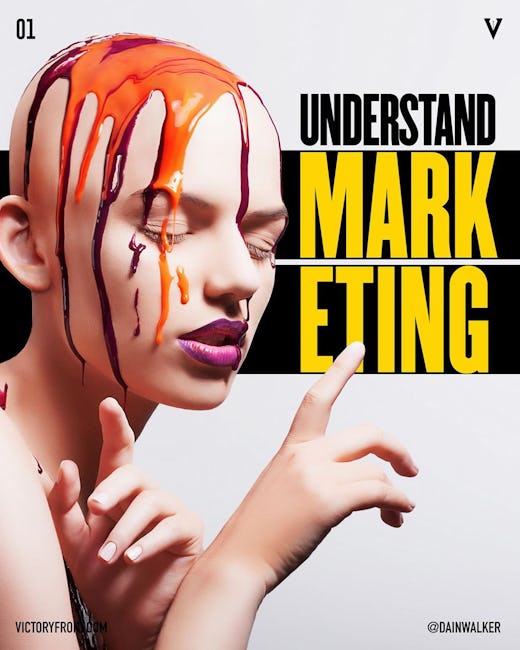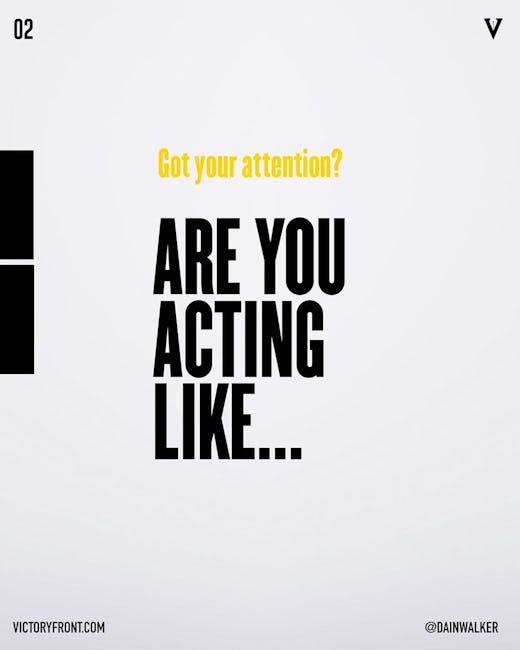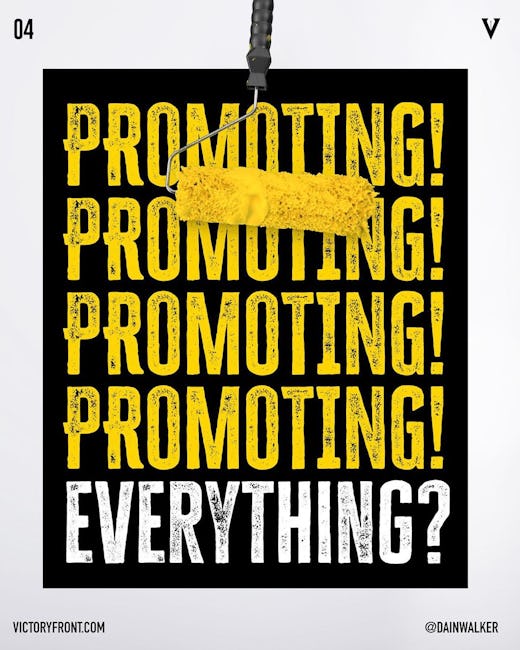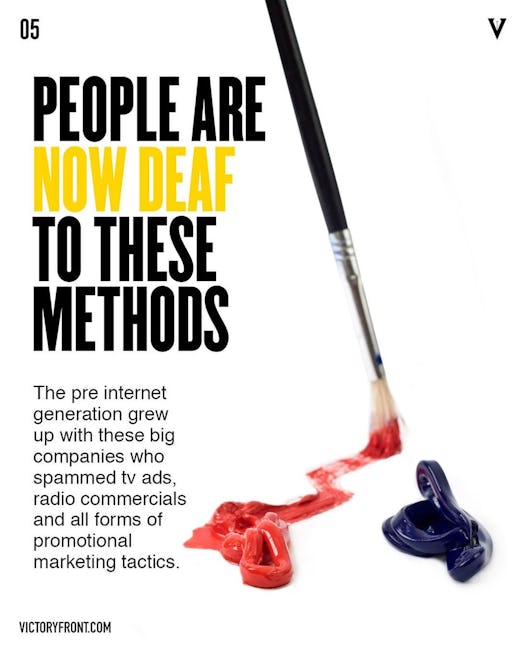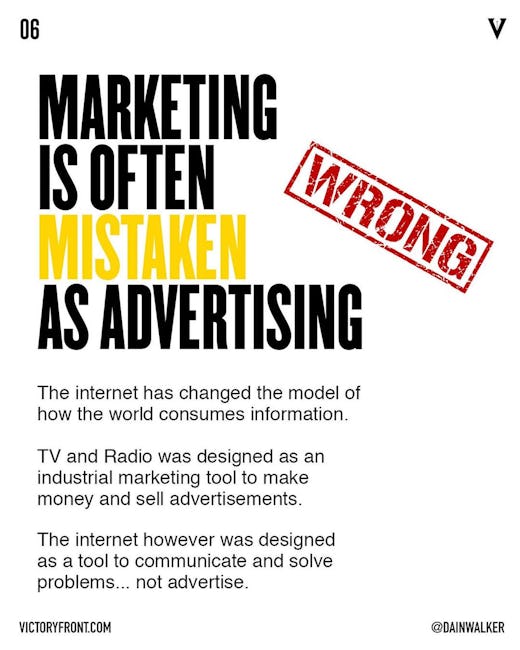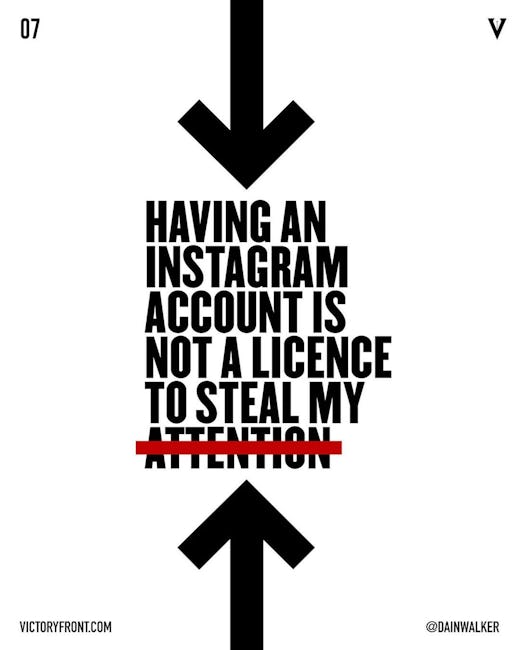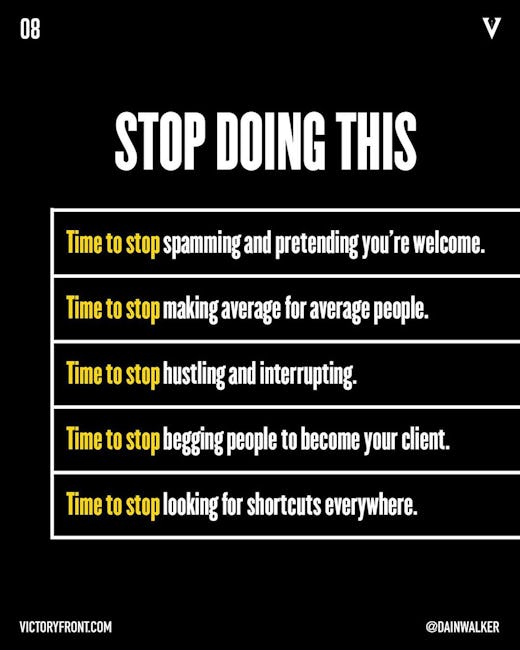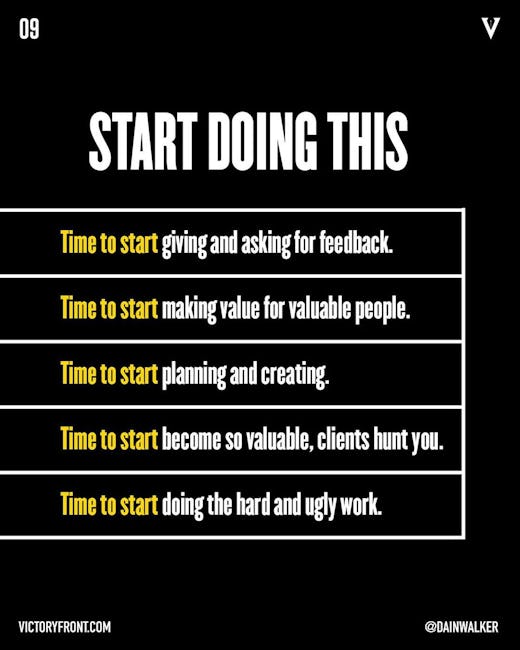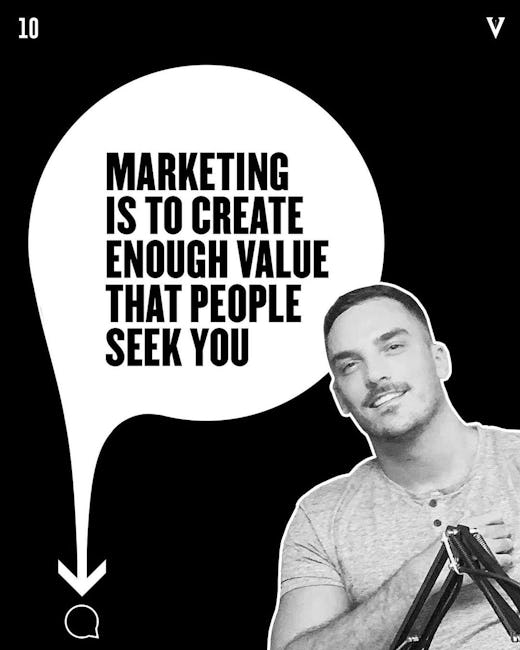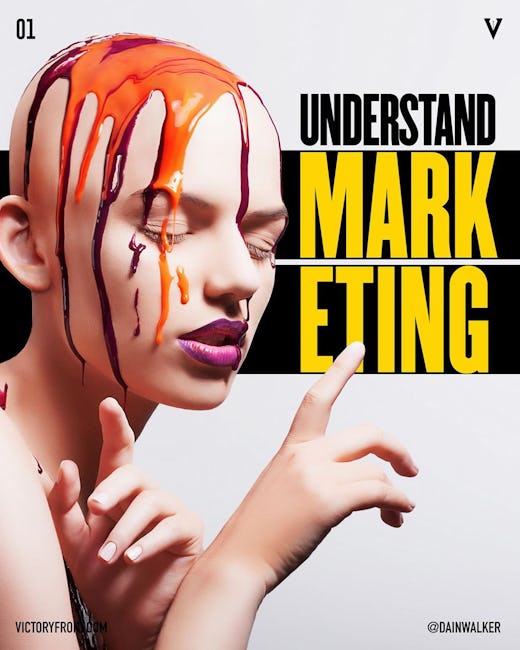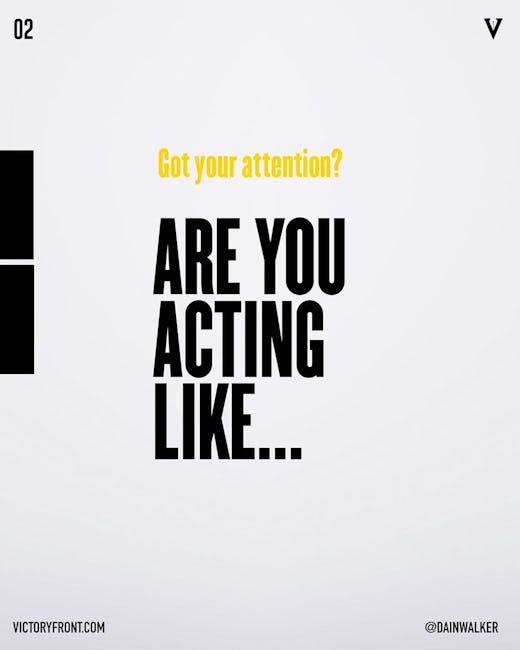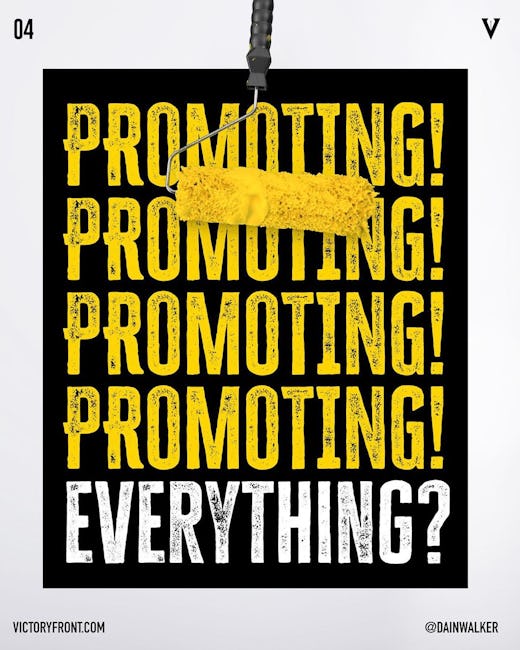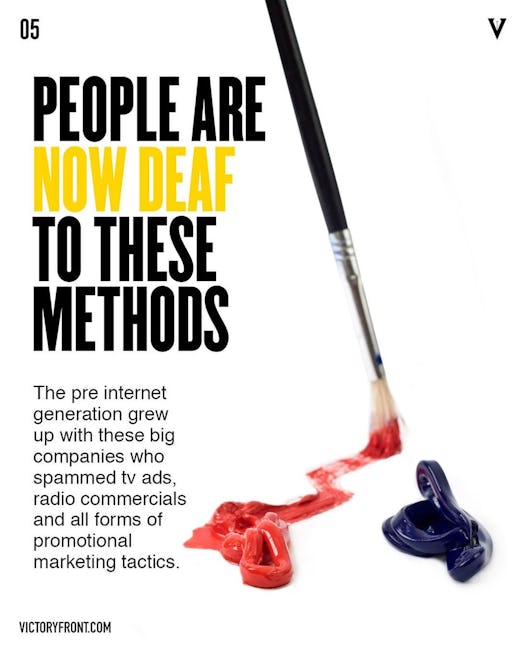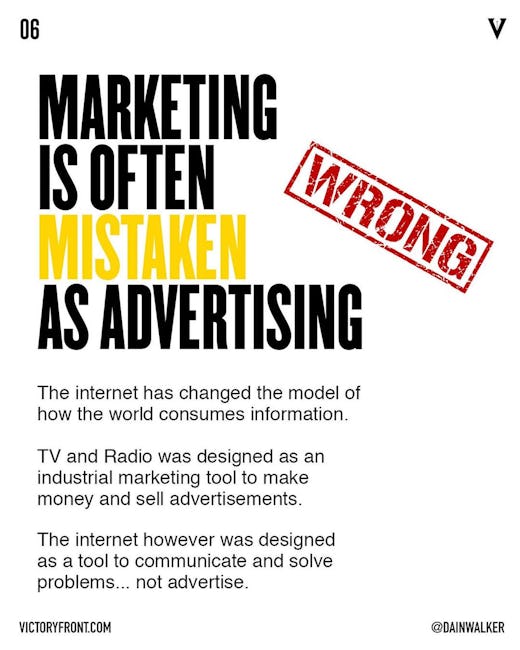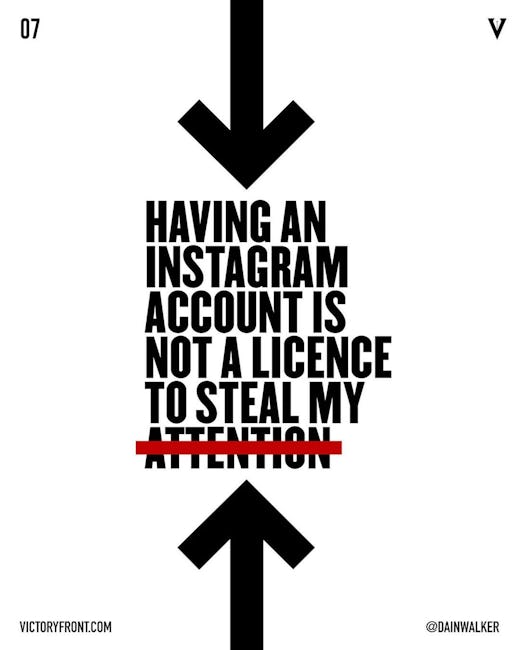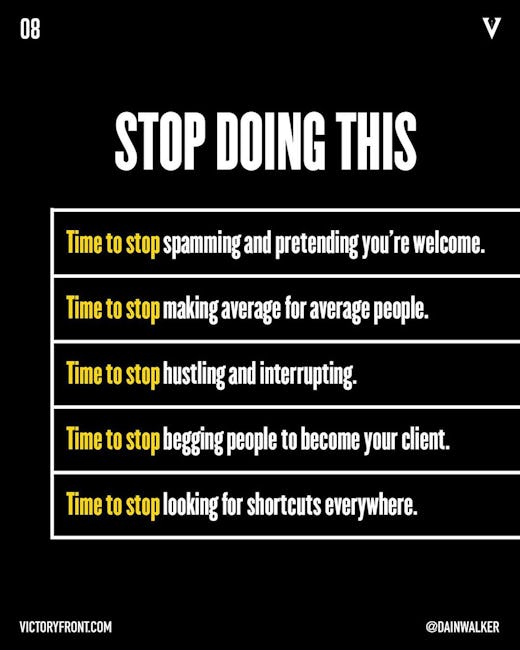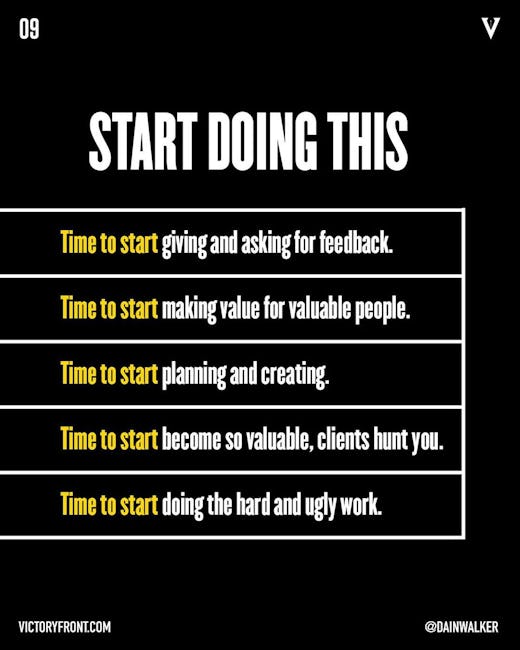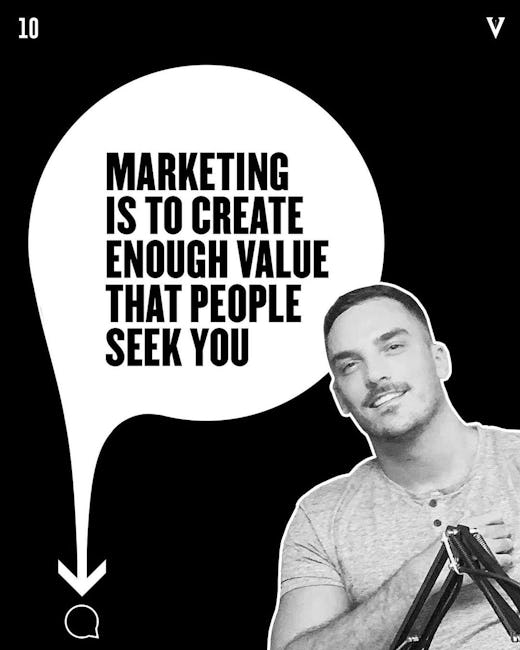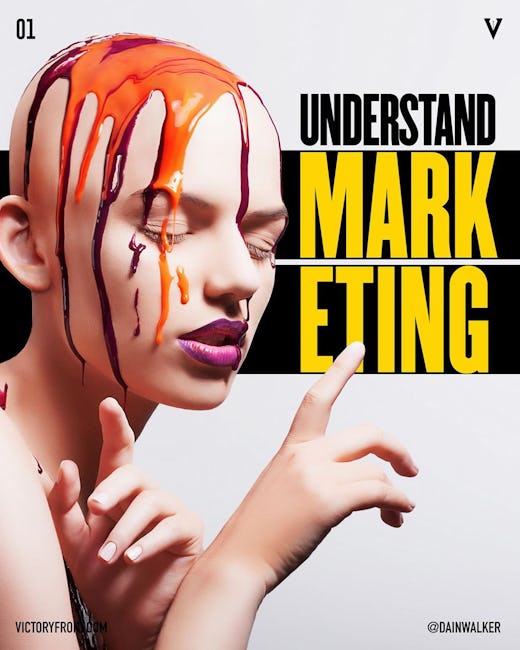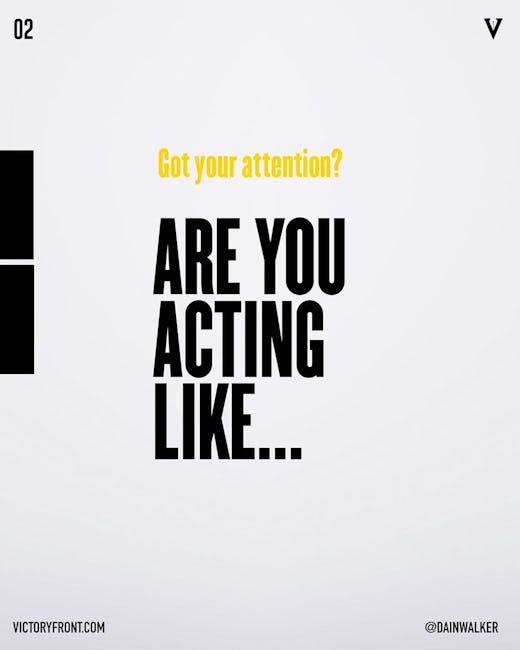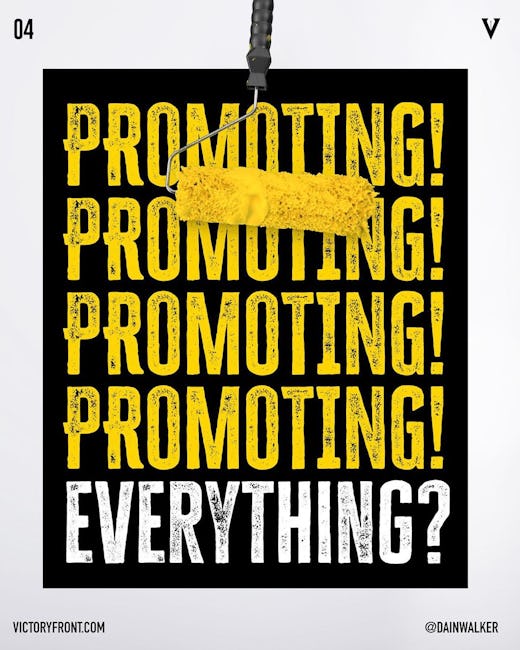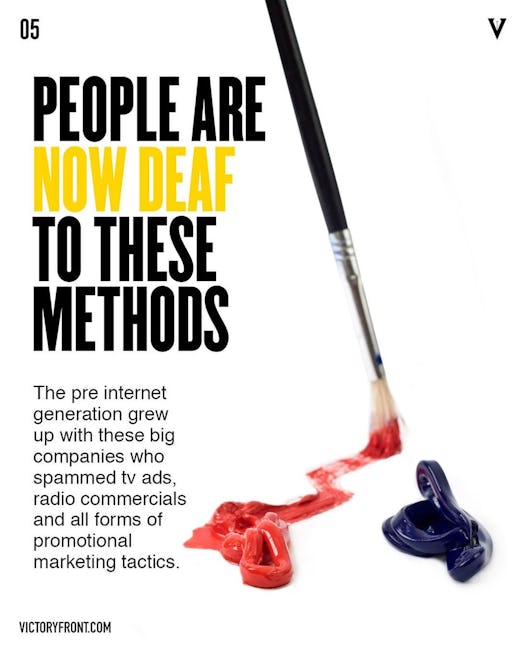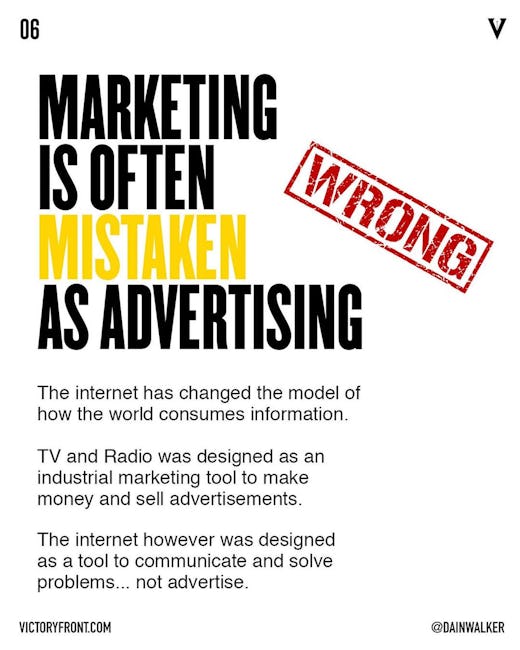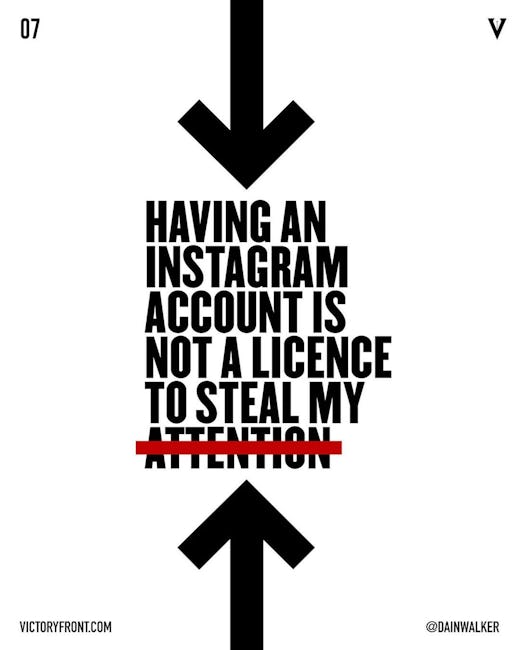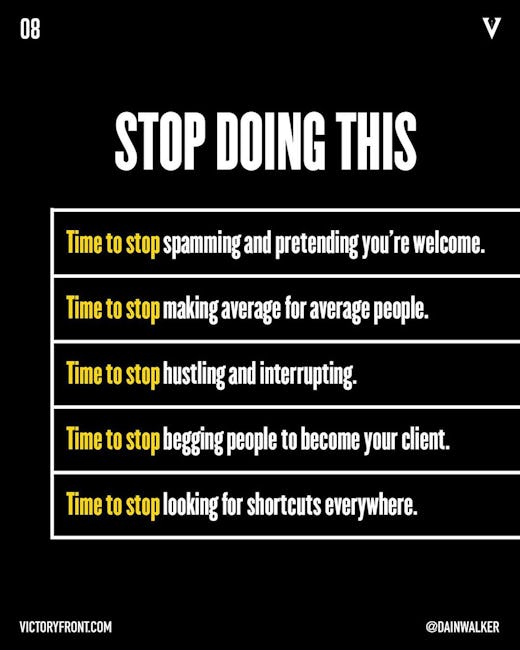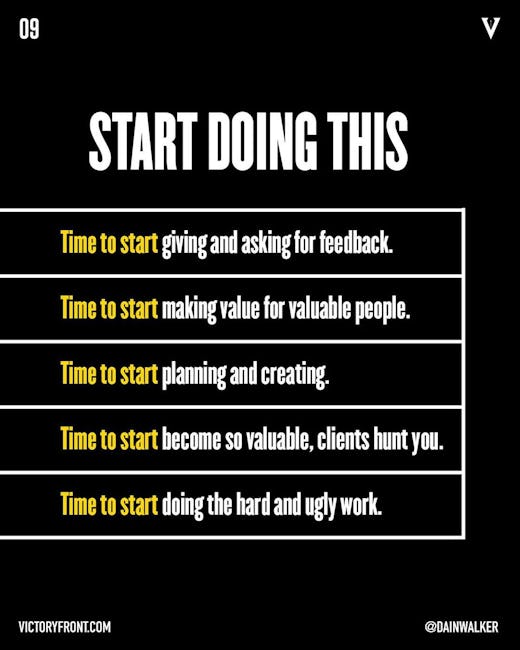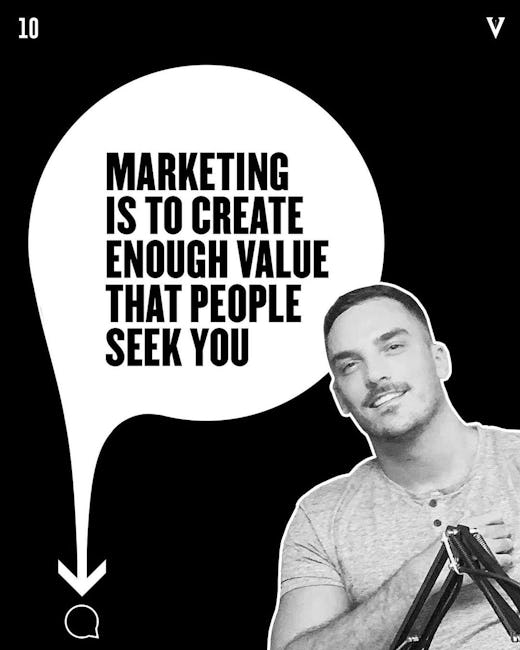 Understand marketing
Got you attention?
Are you acting like...
An industrial marketer?
Promoting?
Promoting?
Promoting?
Promoting?
Everything?
People ae now deaf to these methods
The pre internet generation grew up with these big companies who spammed tv ads, radio commercials and all forms of promotional marketing tactics.
Marketing is often mistaken as advertising The internet has changed the model of how the world consumes information. TV and Radio was designed as an industrial marketing tool to make money and sell advertisements.
The internet however was designed as a tool to communicate and solve problems... not advertise.
Having an instagarm account is not a licence to steal my attention
Stop doing this
Time to stop spamming and pretending you're welcome.
Time to stop making average for average people
Time to stop hustling and interrupting.
Time to stop begging people to become your client.
Time to stop looking for shortcuts everywhere.
Start doing this
Time to start giving and asking for feedback.
Time to start making value for valuable people
Time to start planning and creating.
Time to start become so valuable, clients hunt you.
Time to start doing the hard and ugly work.
Marketing is to create enough value that people seek you
More booklets by Dain Walker
More Marketing booklets
Your recently viewed booklets
See all booklets