Booklet
Underdog Design Tools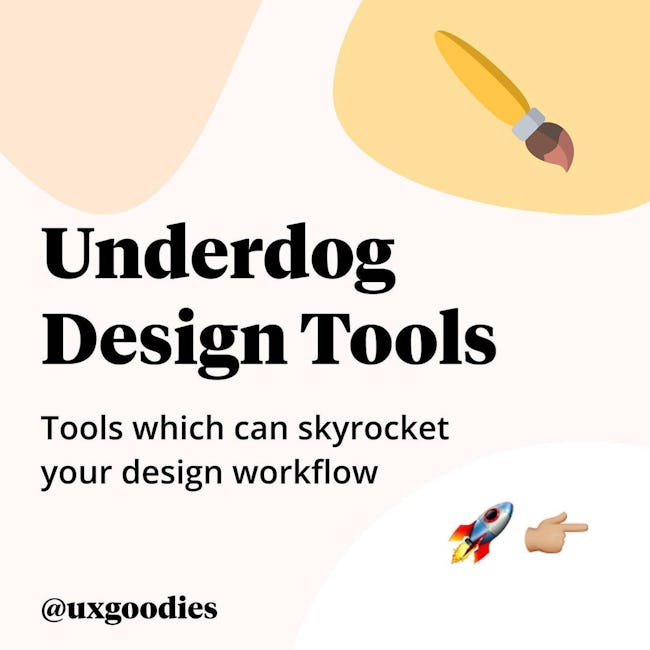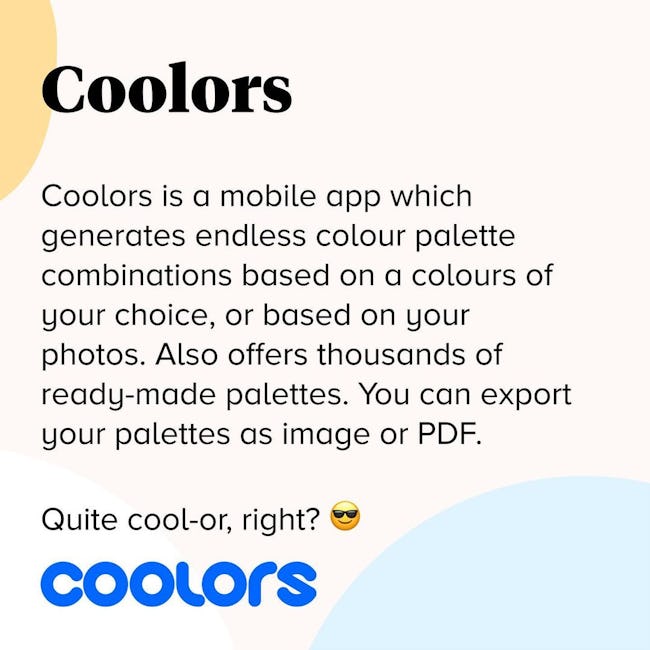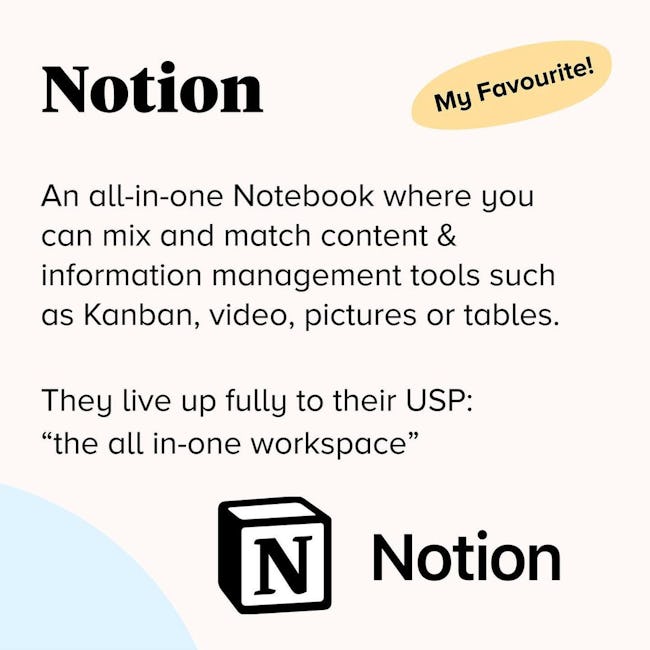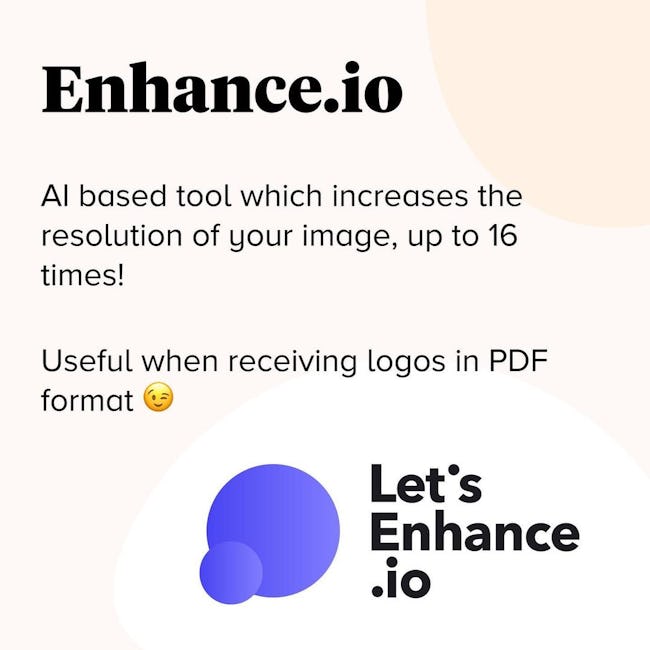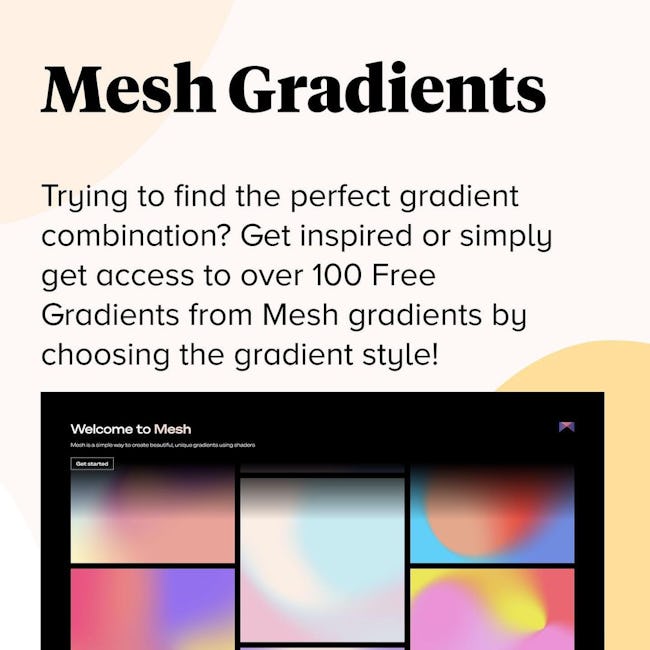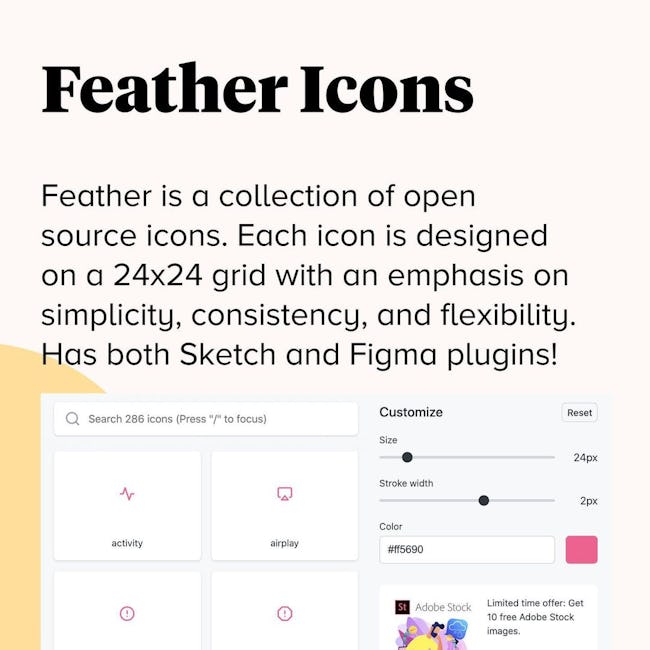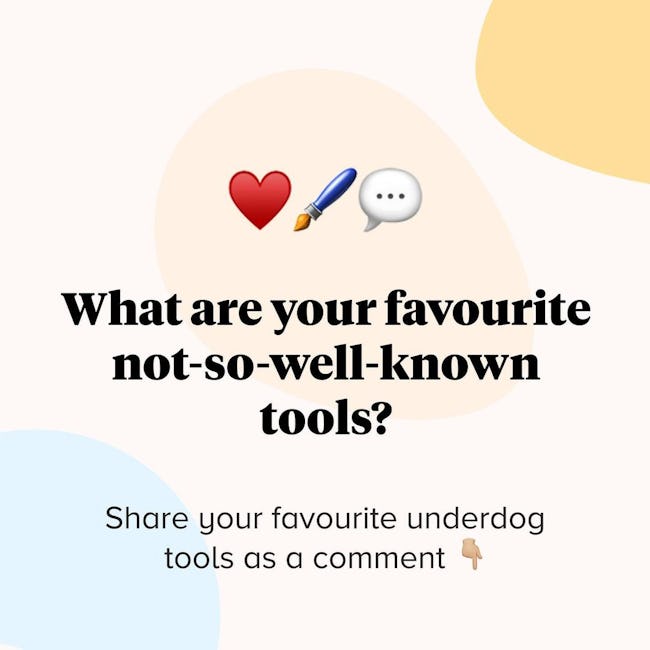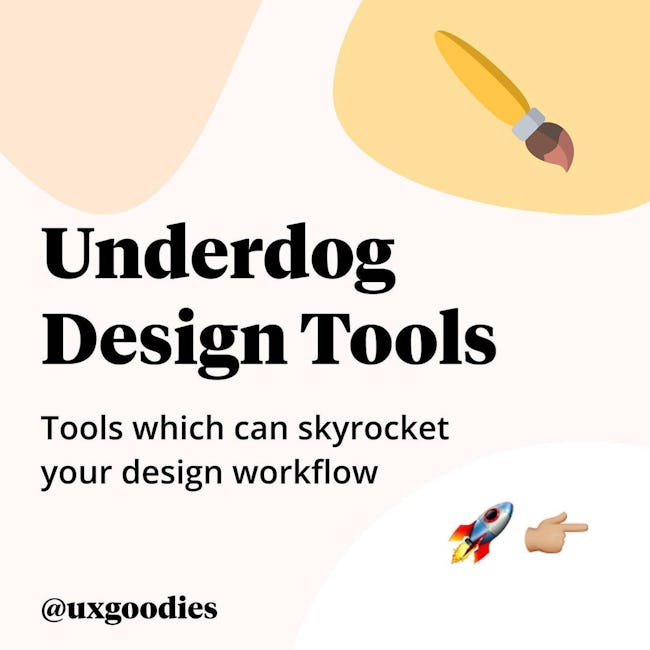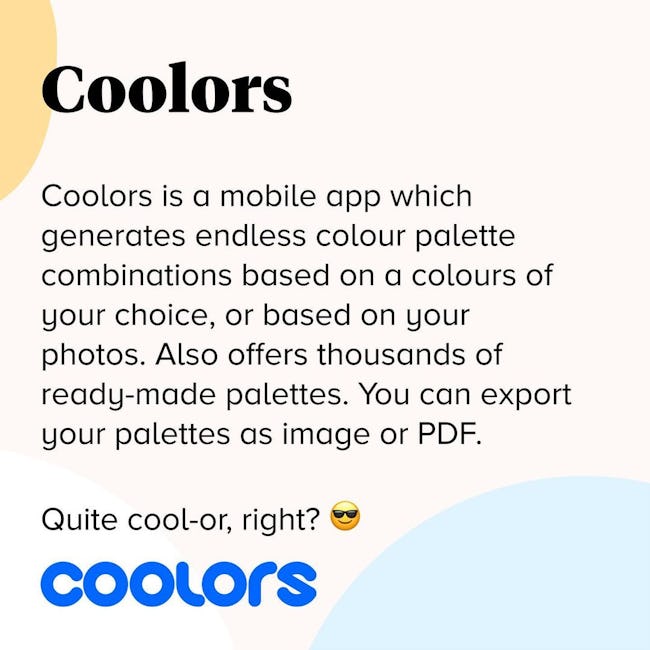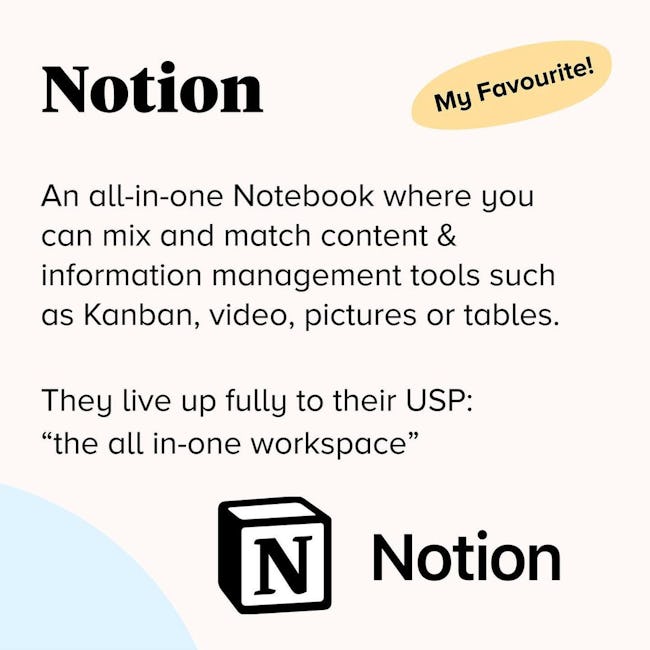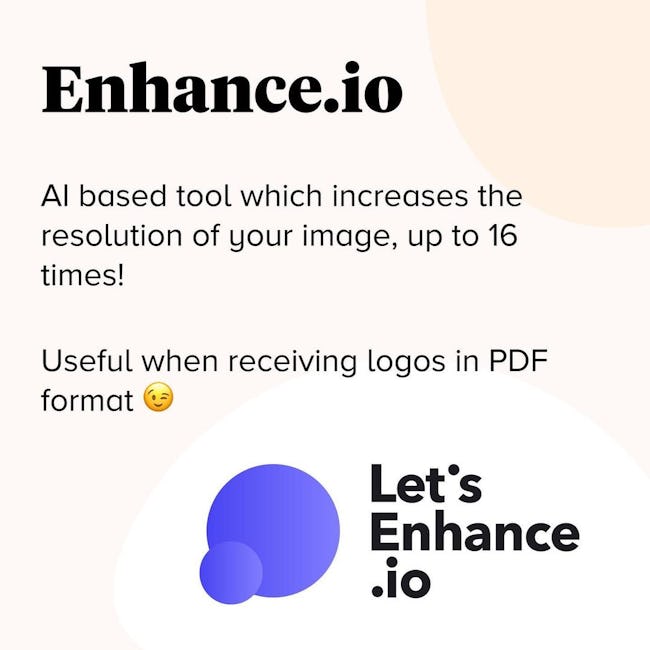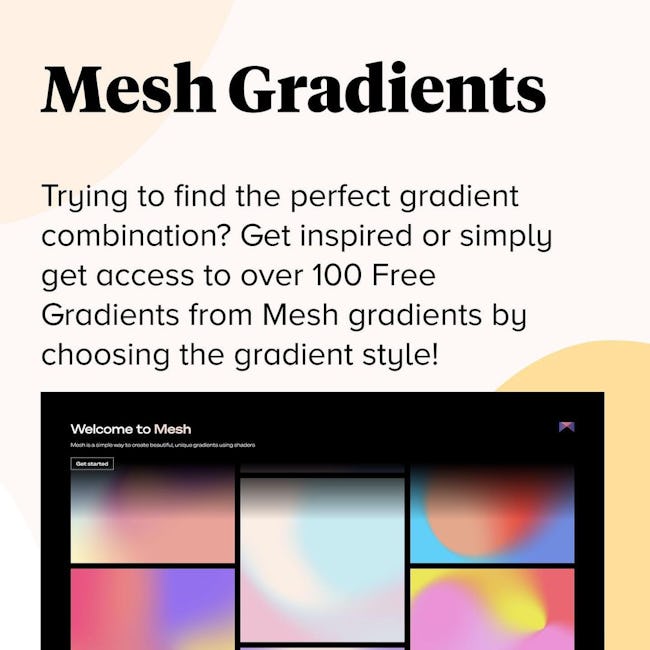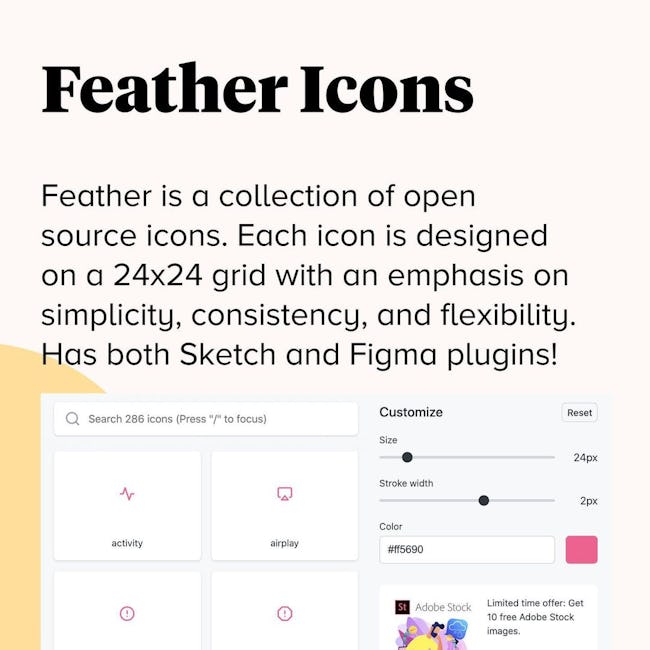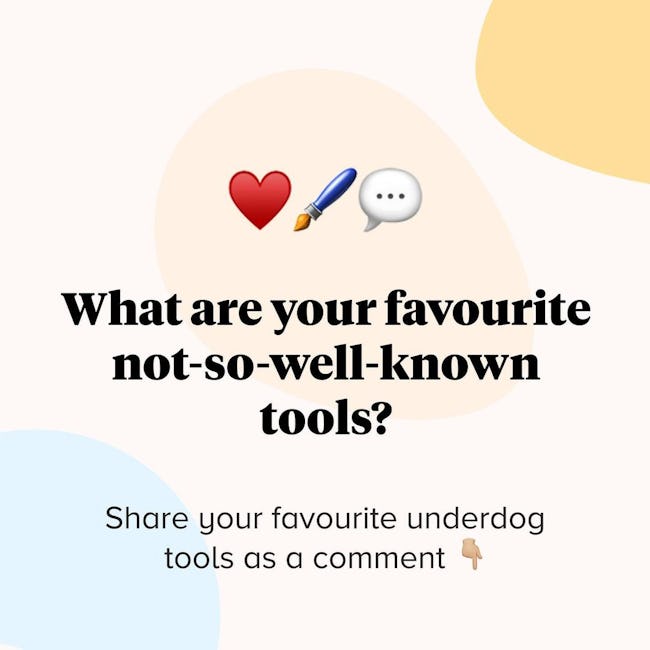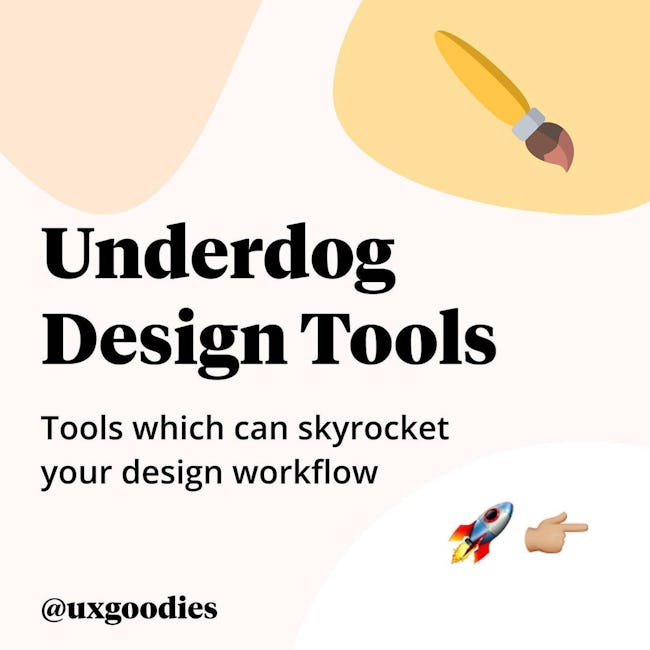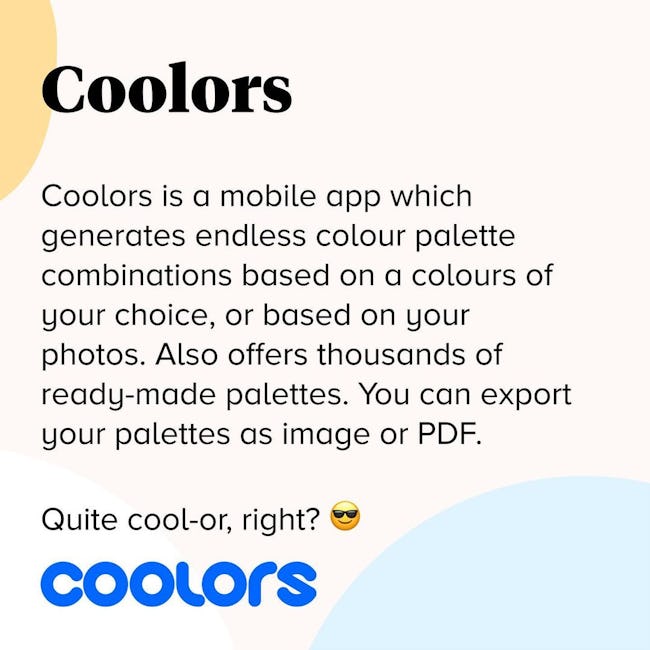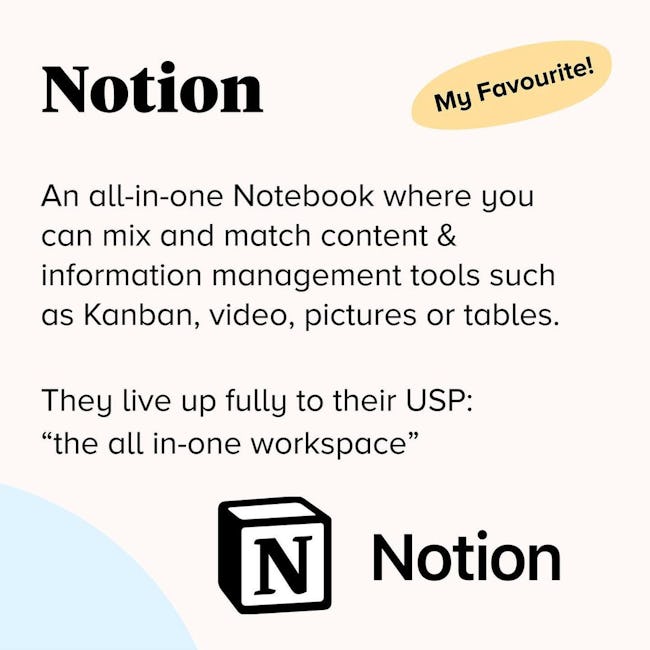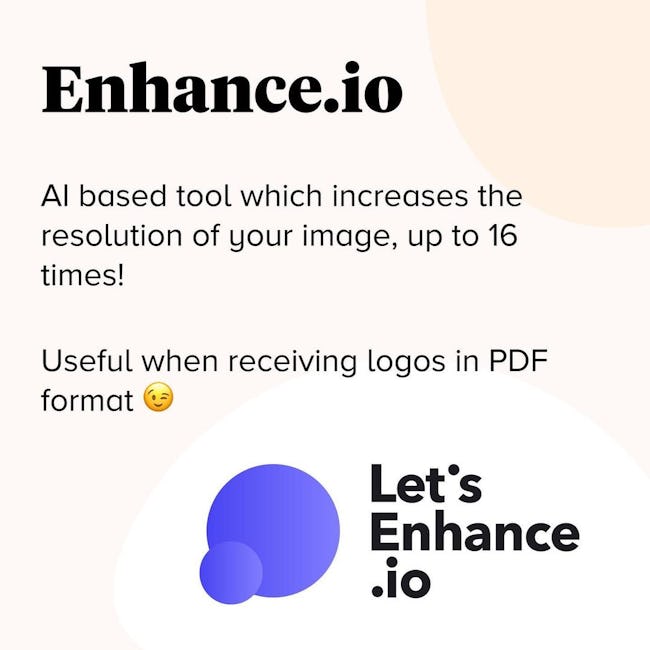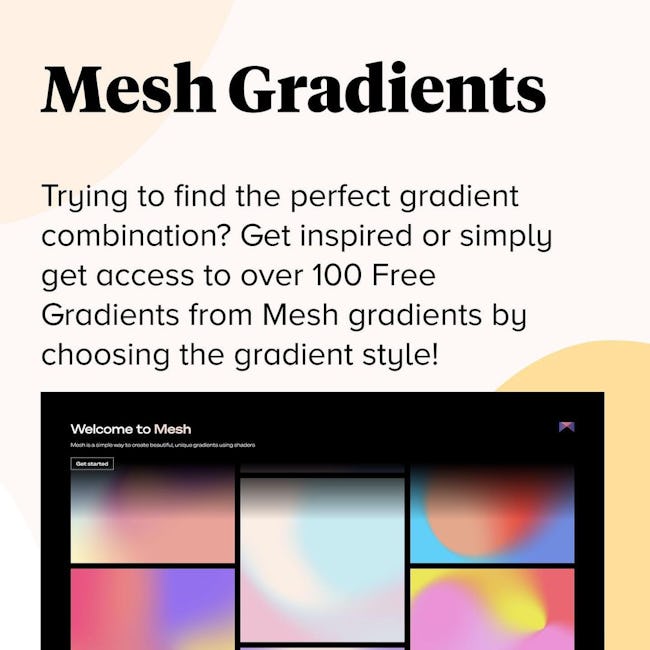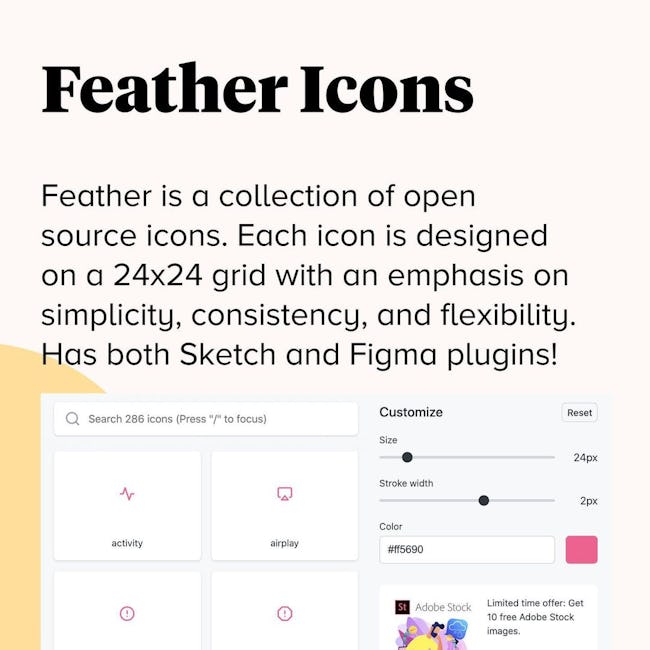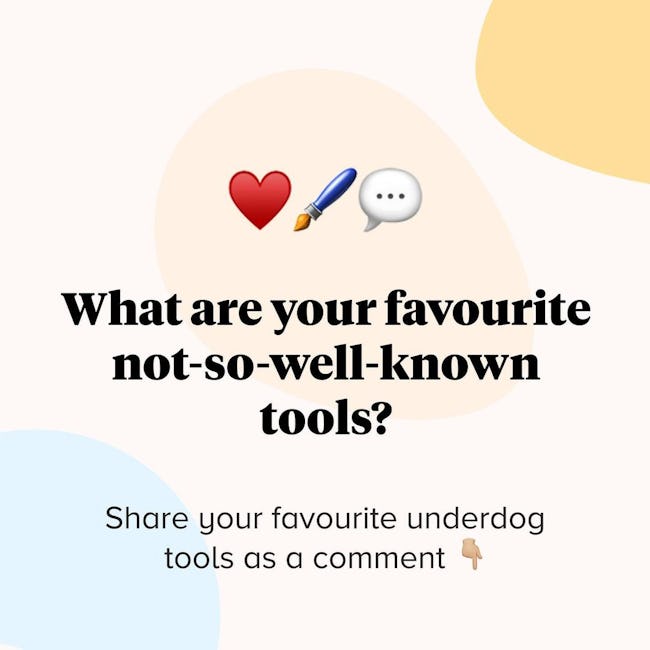 Underdog Design Tools
Tools which can skyrocket your design workflow
Coolors
Colors is a mobile app which generates endless colour palette combinations based on a colours of your choice, or based on your photos. Also offers thousands of ready-made palettes. You can export your palettes as image or PDF. Quite cool-or, right?
Notion
An all-in-one Notebook where you can mix and match content & information management tools such Kanban, video, pictures or tables.
They live up fully to their USP: "the all-in-one workspace"
Enhance.io
AI based tool which increases the resolution of your image, up to 16 times!
Useful when receiving logos in PDF format
Mesh Gradients
Trying to find the perfect gradient combination? Get inspired or simply get access to over 100 free gradient from mesh gradients by choosing the gradient style!
Feather Icons
Feather is a collection of open source icons. Each icon designed on a 24x24 grid with an emphasis on simplicity, consistency, and flexibility. Has both Sketch and Figma plugins!
What are your favorite not-so-well-known tools?
Share you favorite underdog tools as a comment
More booklets by Ioana Adriana Teleanu
More Design booklets
Your recently viewed booklets
See all booklets