Booklet
Uber How Executes A Successful Design Handoff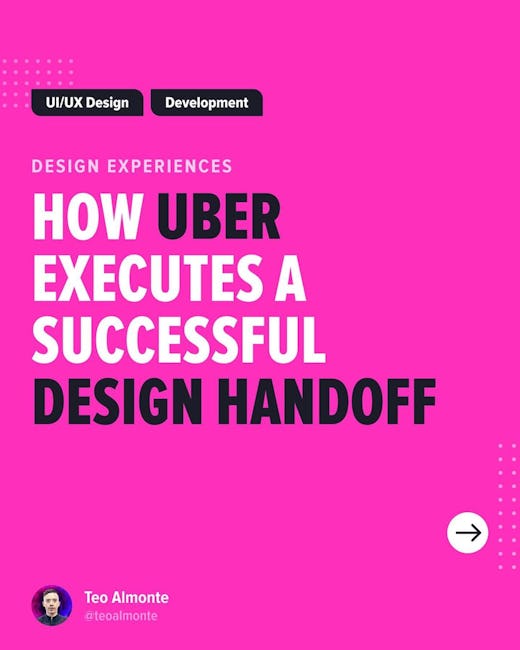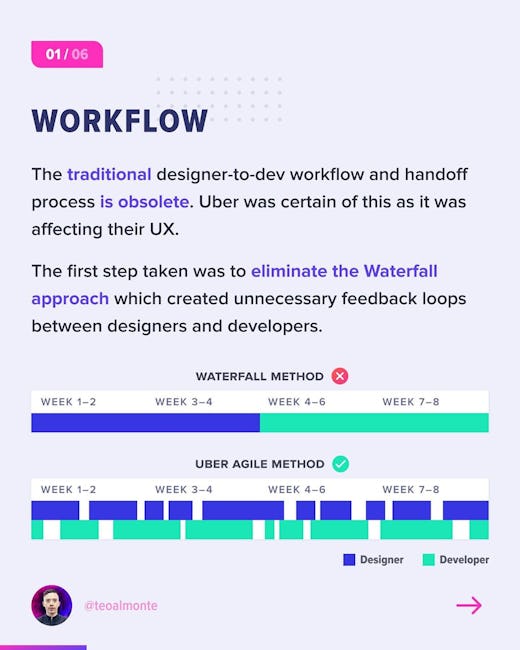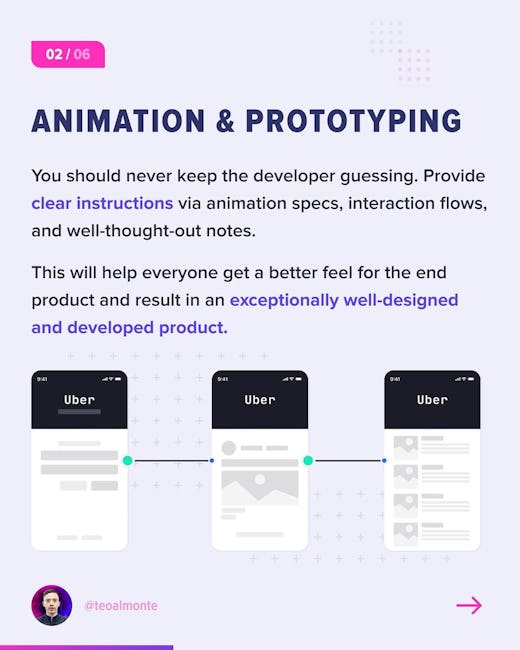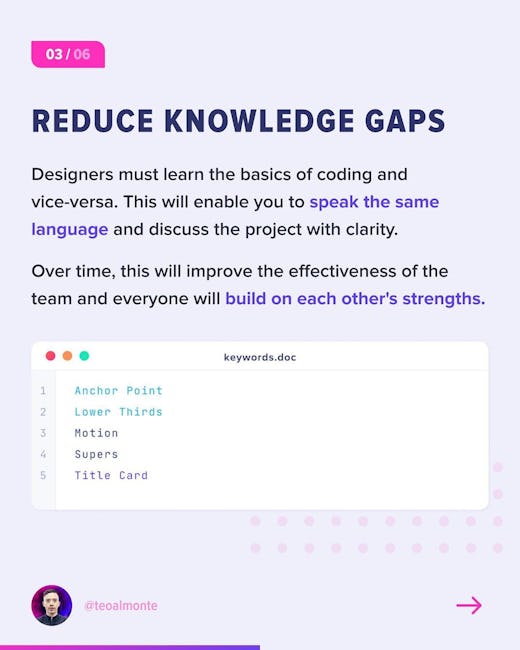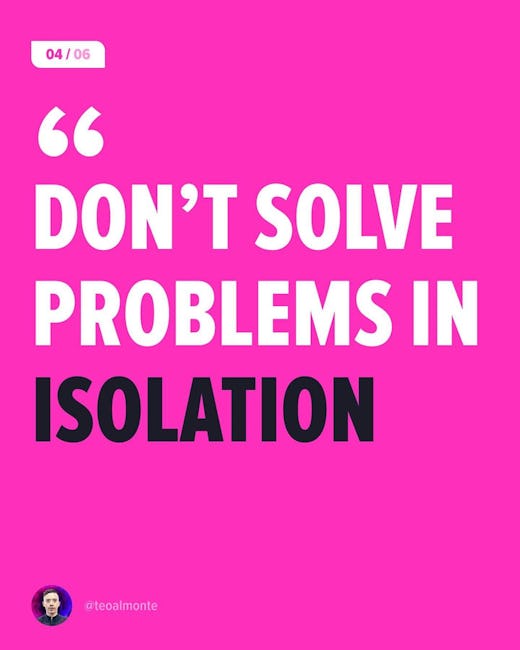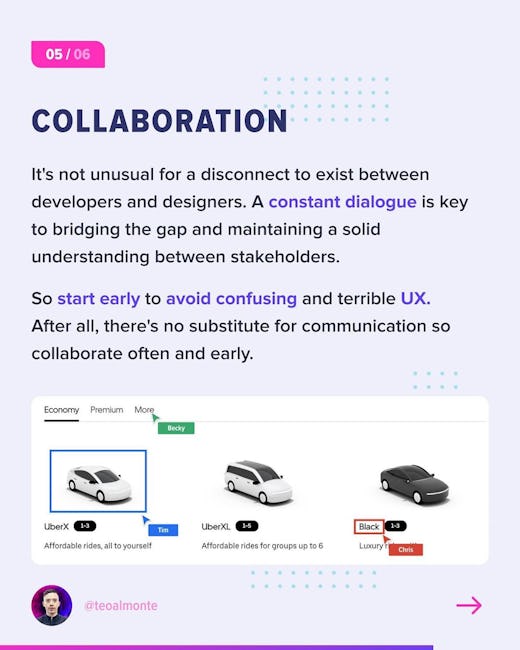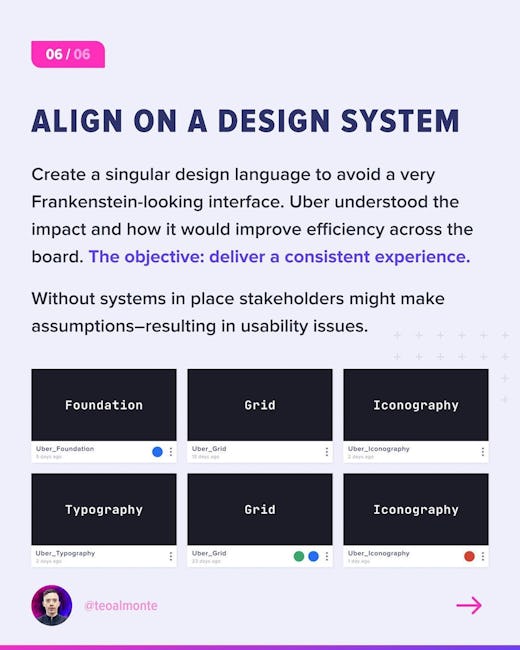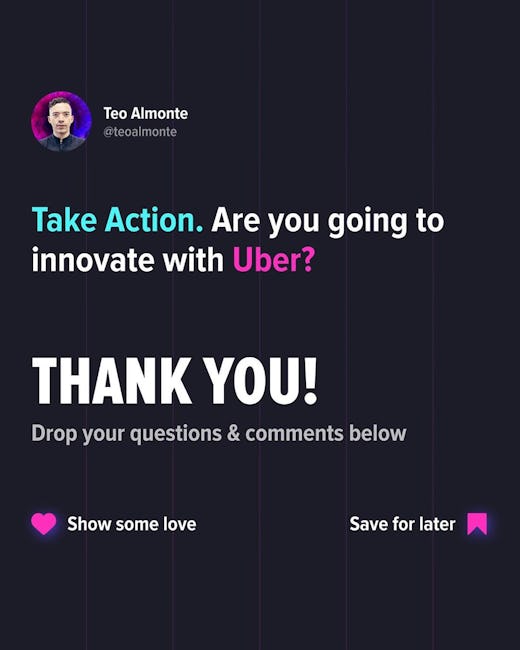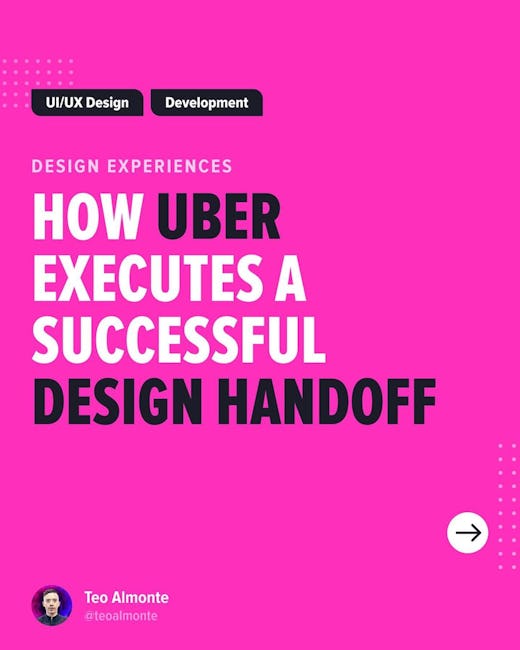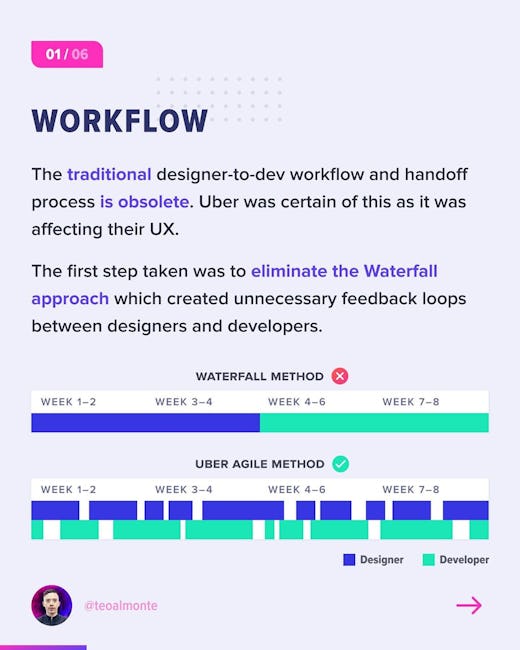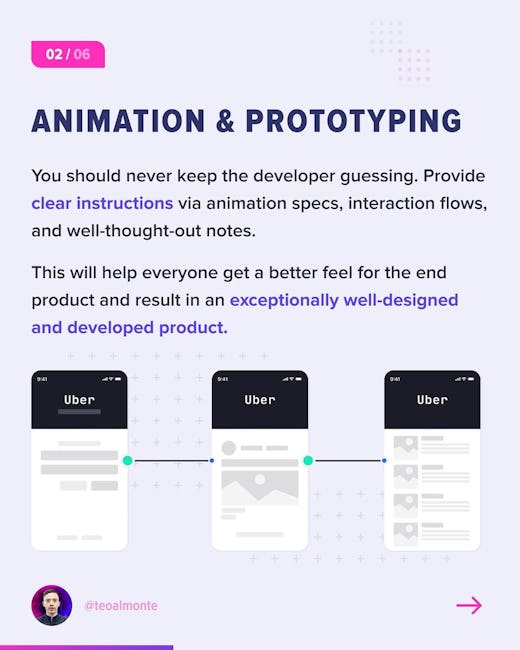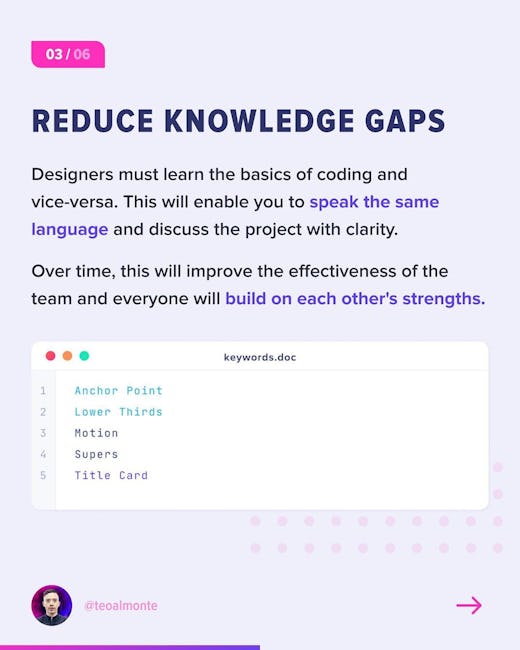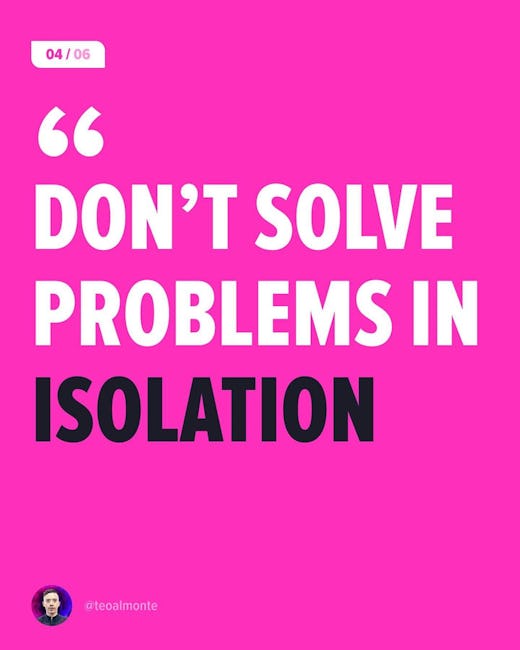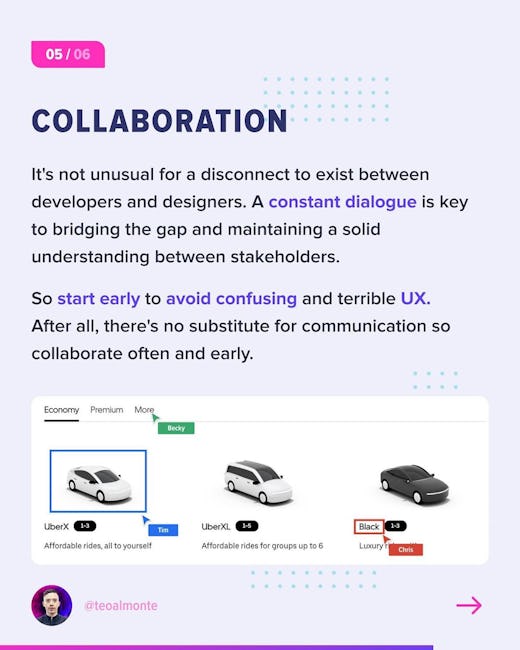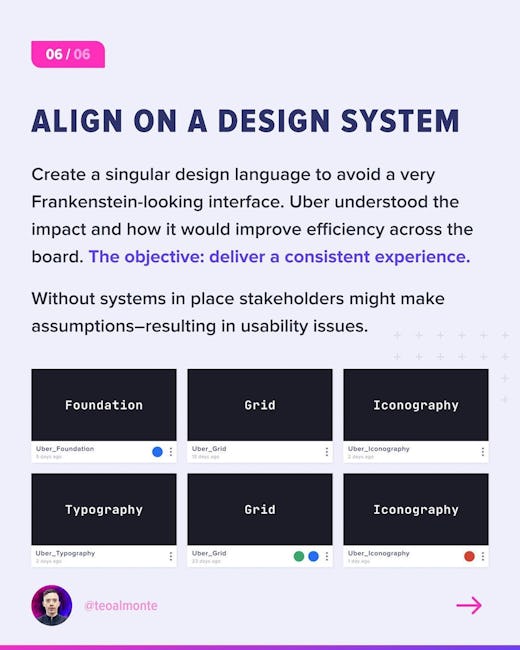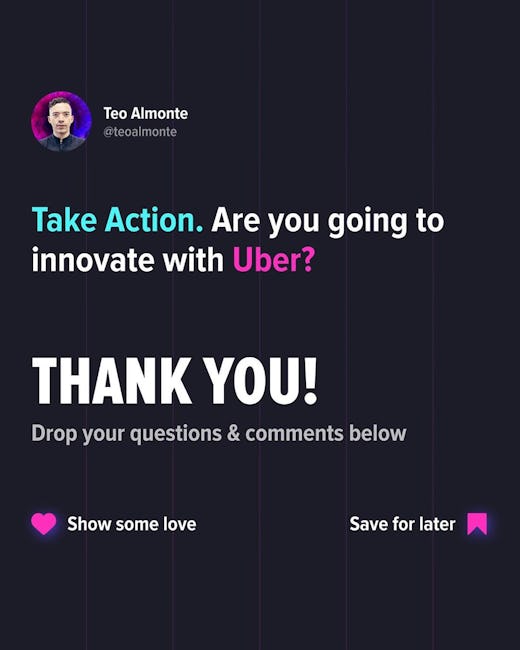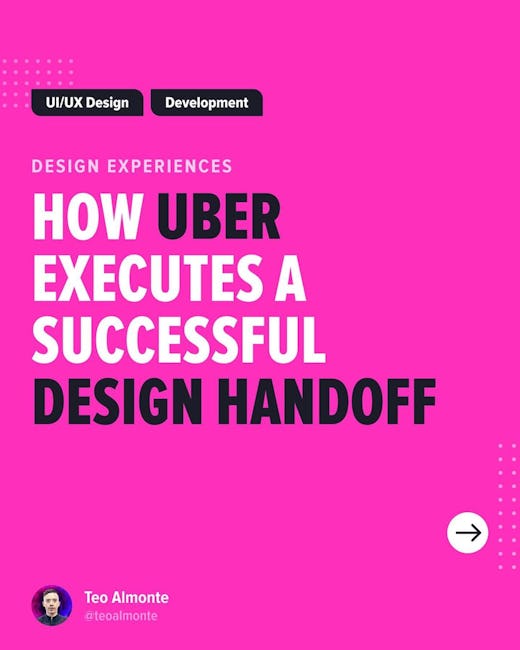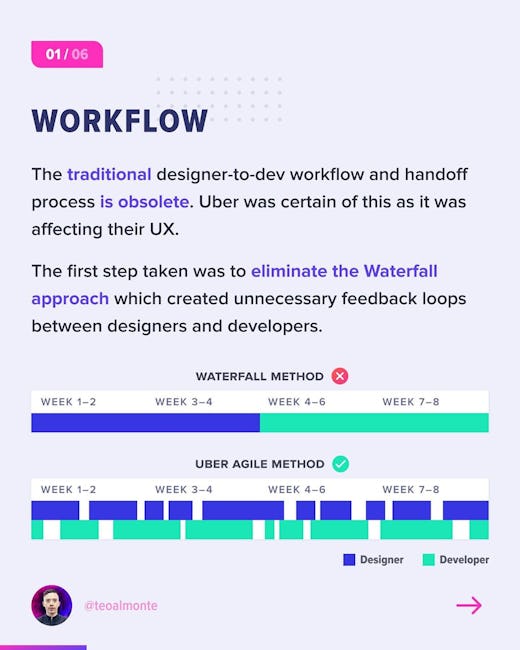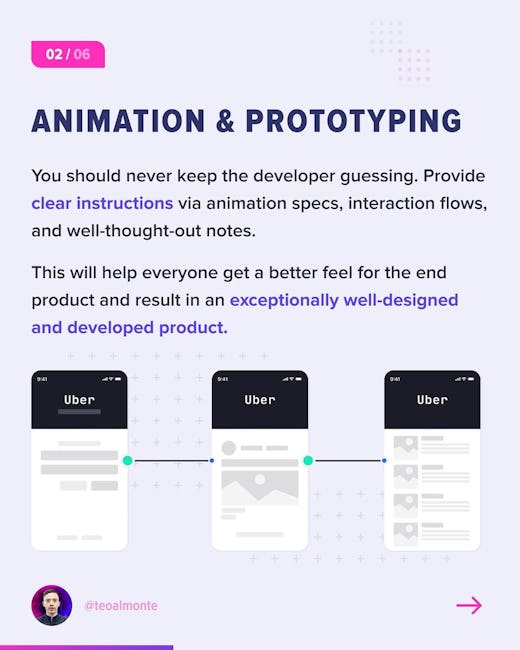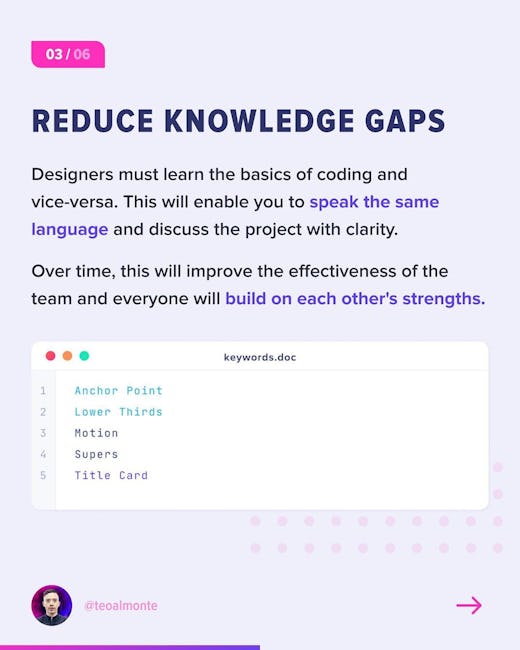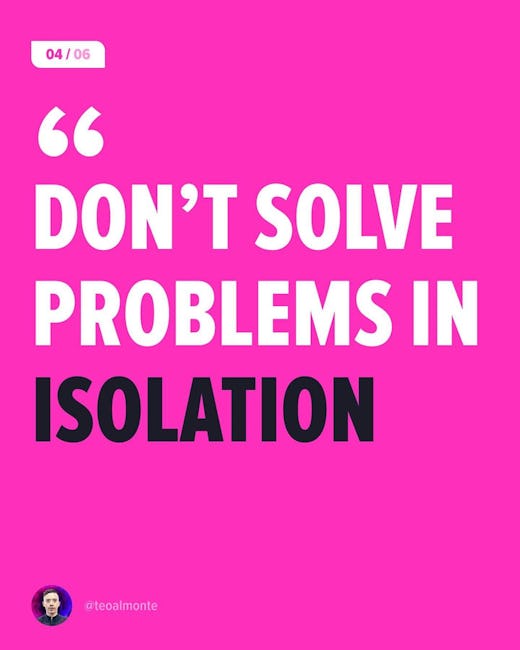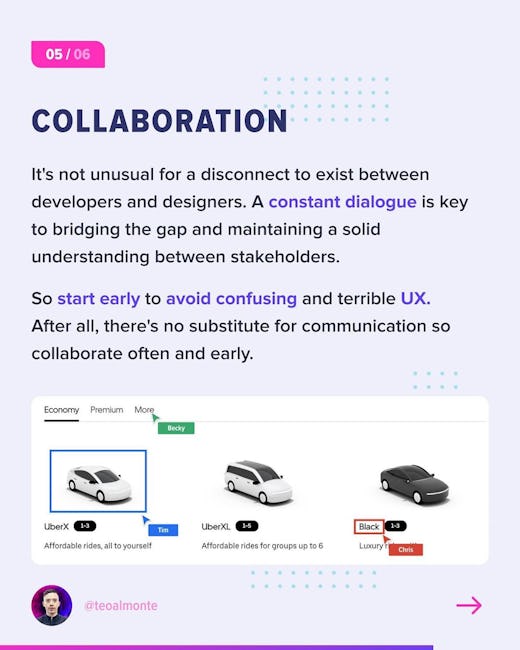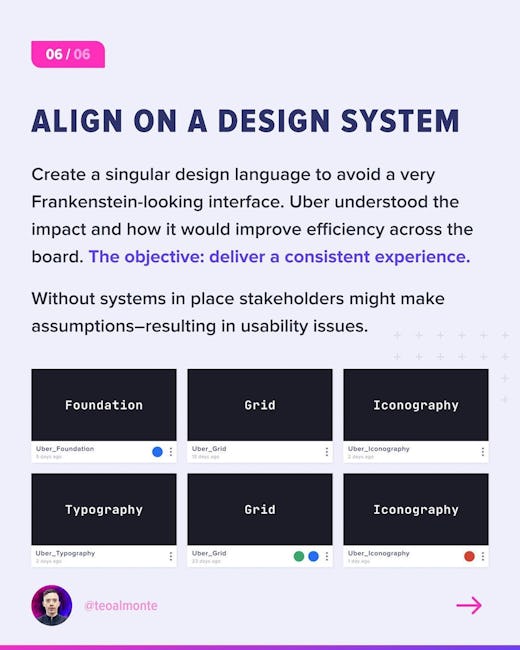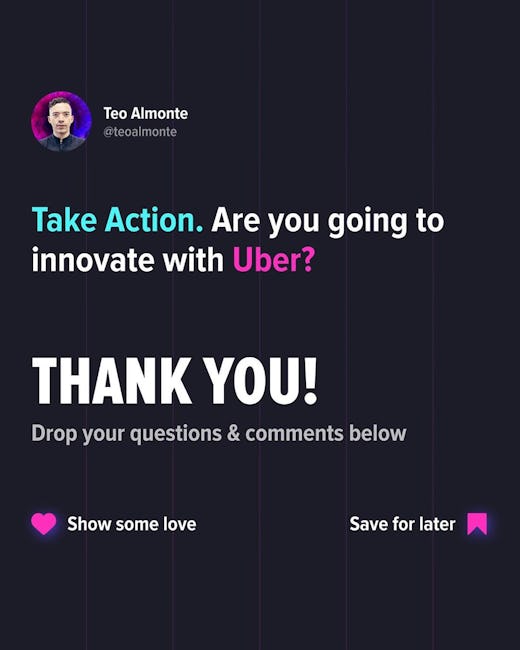 UBER HOW EXECUTES A SUCCESSFUL DESIGN HANDOFF
WORKFLOW
The traditional designer-to-dev workflow and handoff process is obsolete. Uber was certain of this as it was affecting their UX.
The first step taken was to eliminate the Waterfall approach which created unnecessary feedback loops between designers and developers.
ANIMATION & PROTOTYPING
You should never keep the developer guessing. Provide clear instructions via animation specs, interaction flows, and well-thought-out notes.
This will help everyone get a better feel for the end product and result in an exceptionally well-designed and developed product.
REDUCE KNOWLEDGE GAPS
Designers must learn the basics of coding and vice-versa. This will enable you to speak the same language and discuss the project with clarity.
Over time, this will improve the effectiveness of the team and everyone will build on each other's strengths.
DON'T SOLVE PROBLEMS IN ISOLATION
COLLABORATION
It's not unusual for a disconnect to exist between developers and designers. A constant dialogue is key to bridging the gap and maintaining a solid understanding between stakeholders.
So start early to avoid confusing and terrible UX. After all, there's no substitute for communication so collaborate often and early.
ALIGN ON A DESIGN SYSTEM
Create a singular design language to avoid a very Frankenstein-looking interface. Uber understood the impact and how it would improve efficiency across the board. The objective: deliver a consistent experience.
Without systems in place stakeholders might make assumptions—resulting in usability issues.
Take Action. Are you going to innovate with Uber?
THANK YOU!
Drop your questions & comments below
More booklets by Teo Almonte
More Design booklets
Your recently viewed booklets
See all booklets