Booklet
typography and color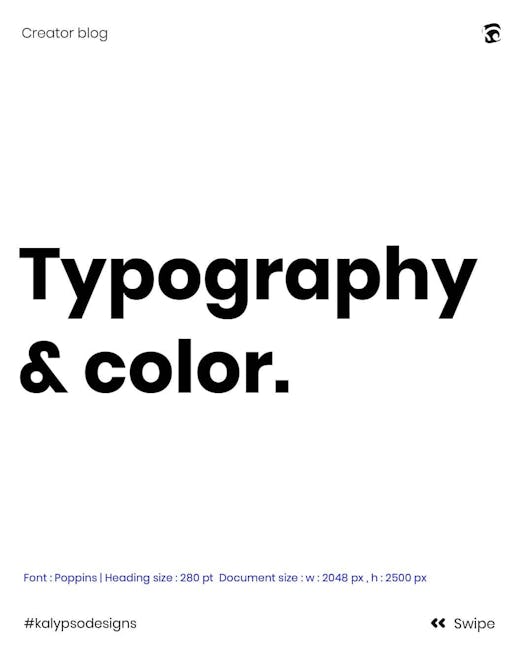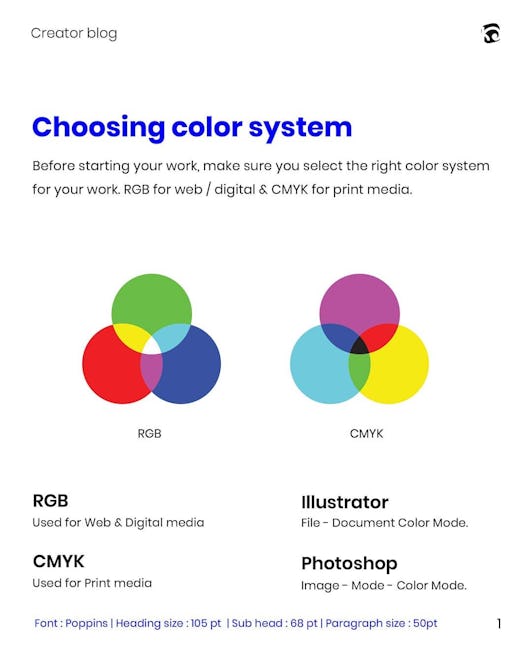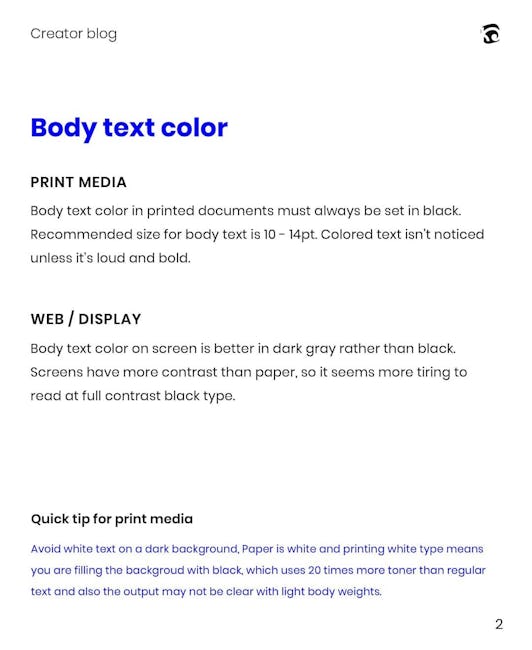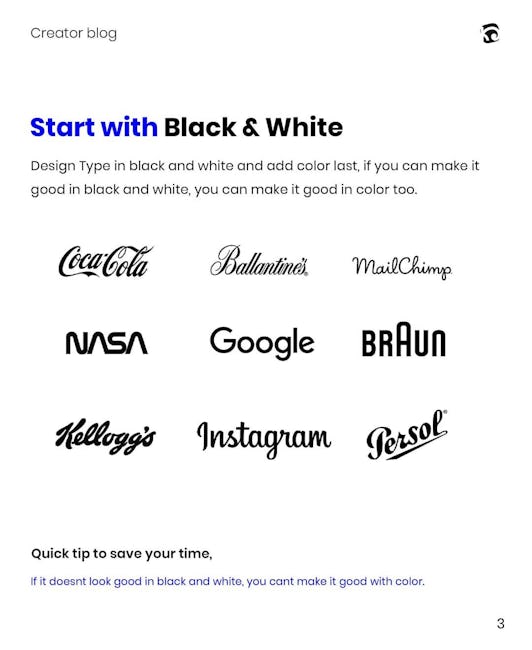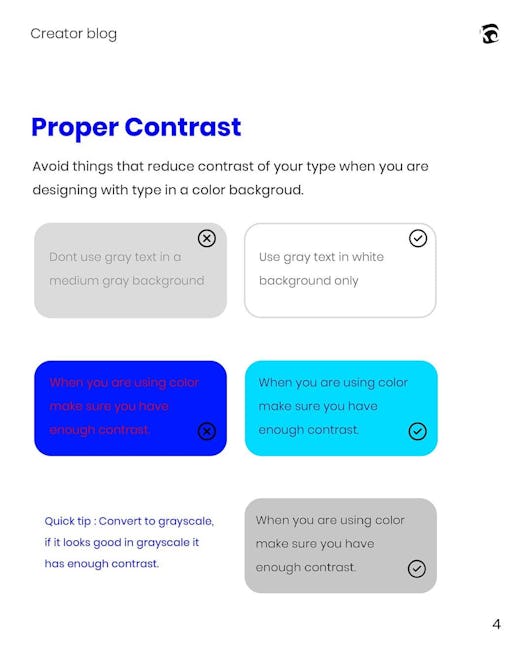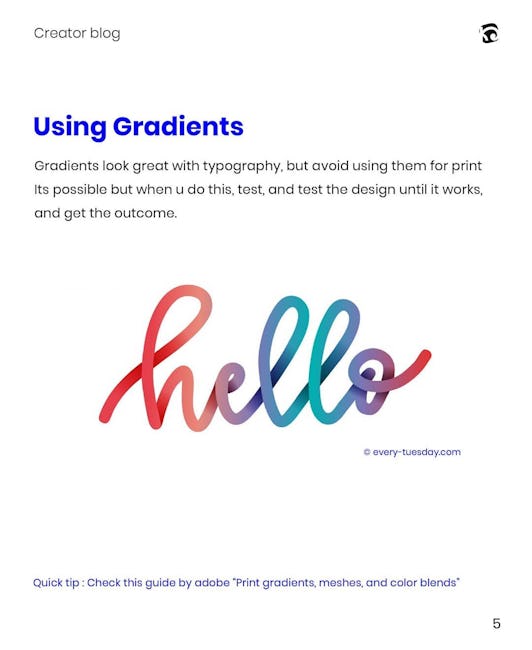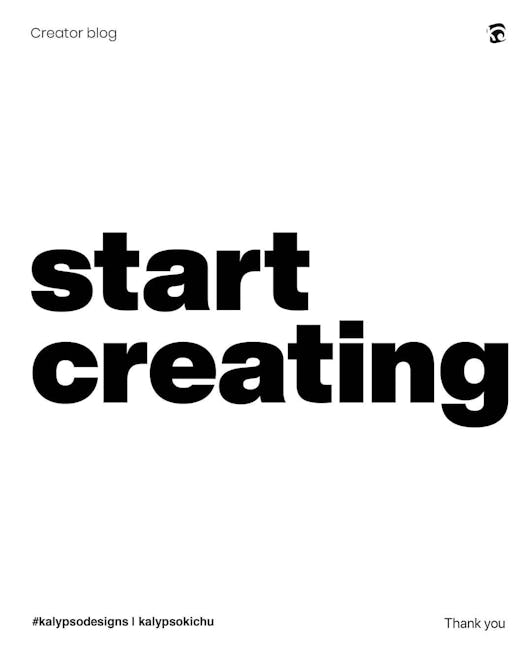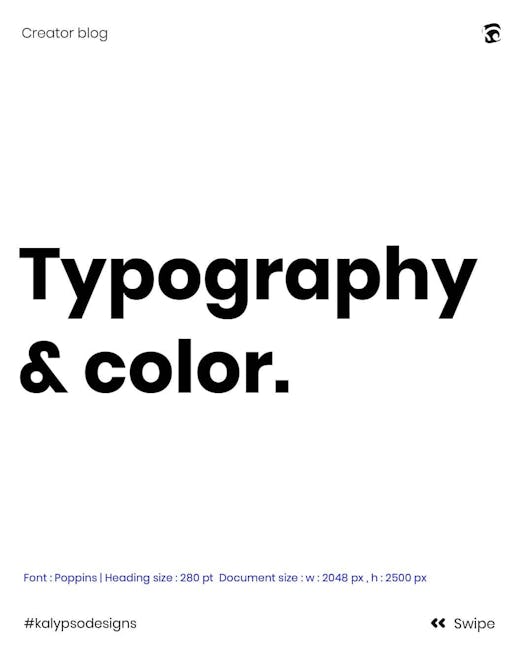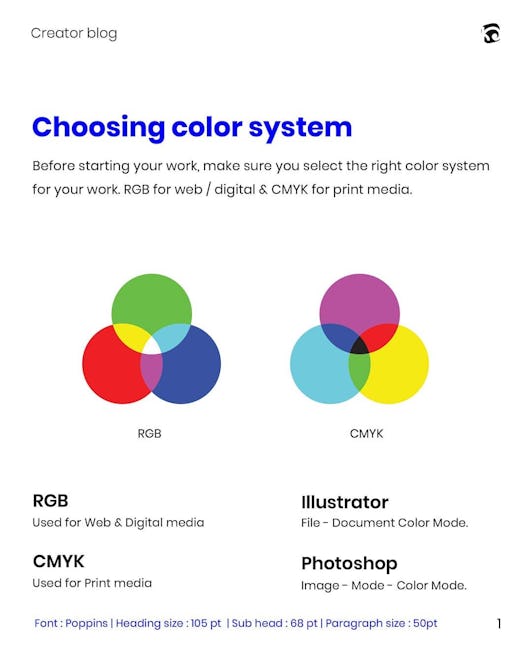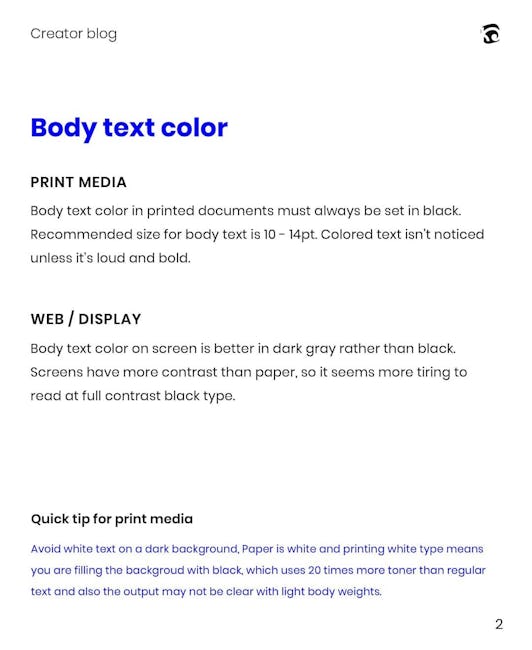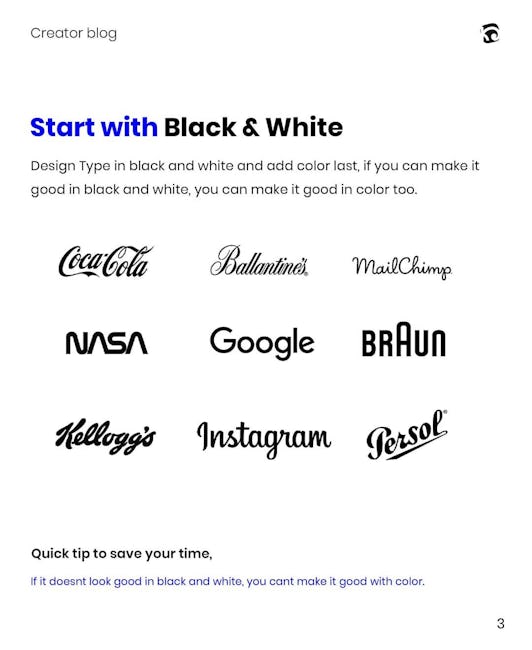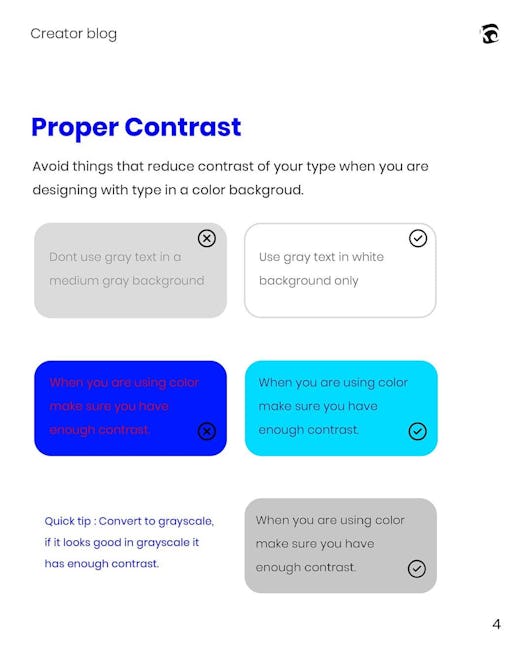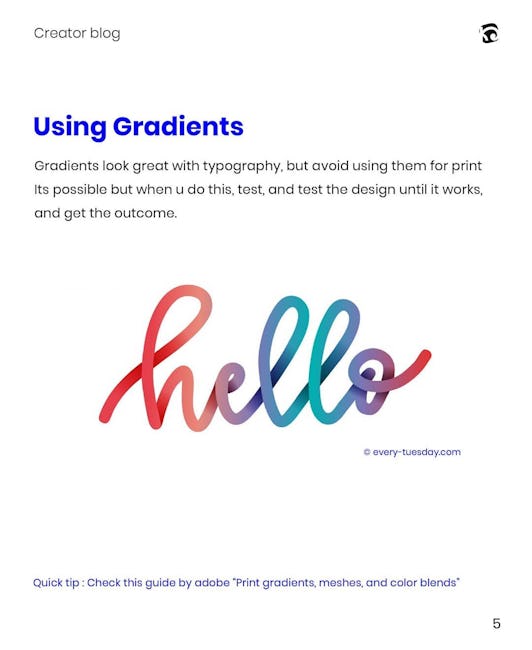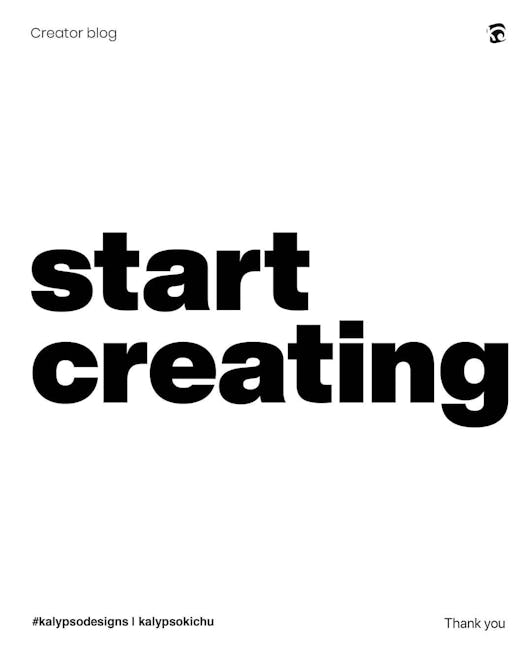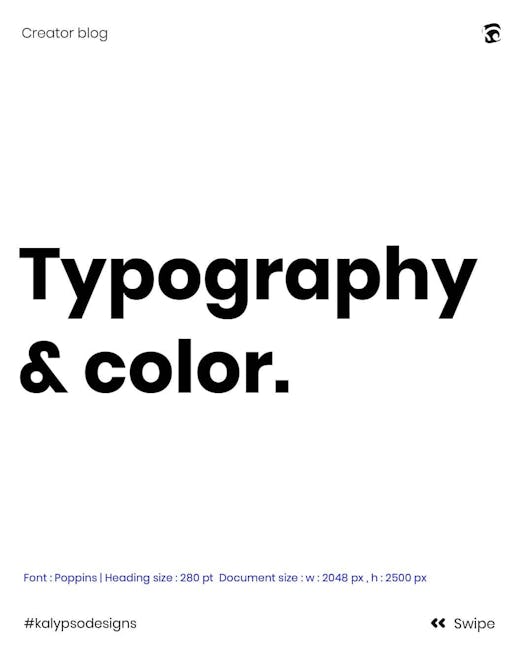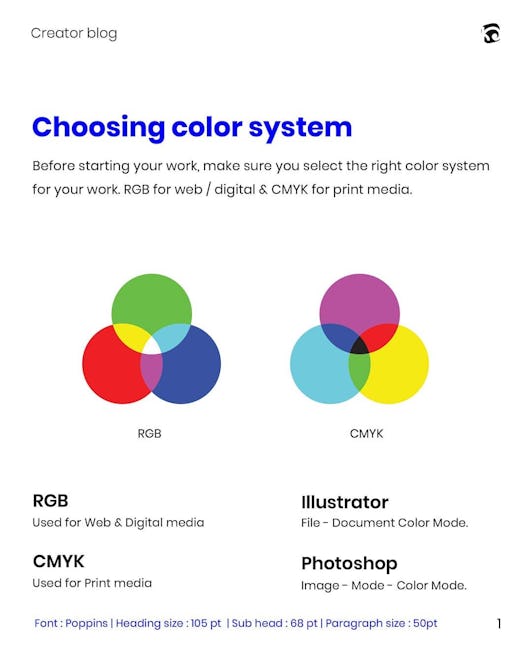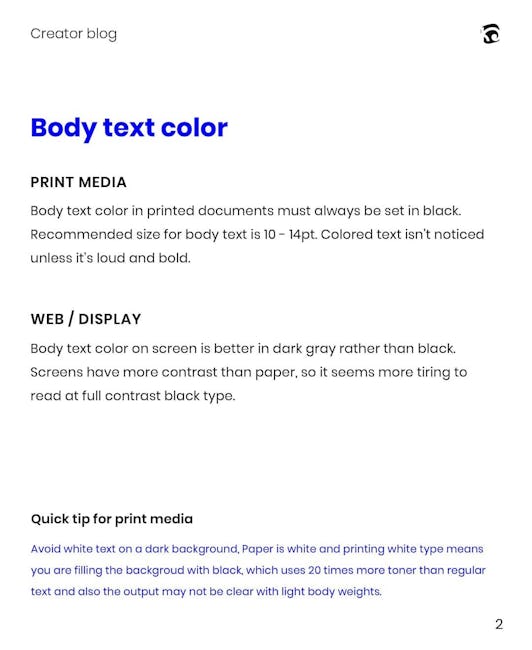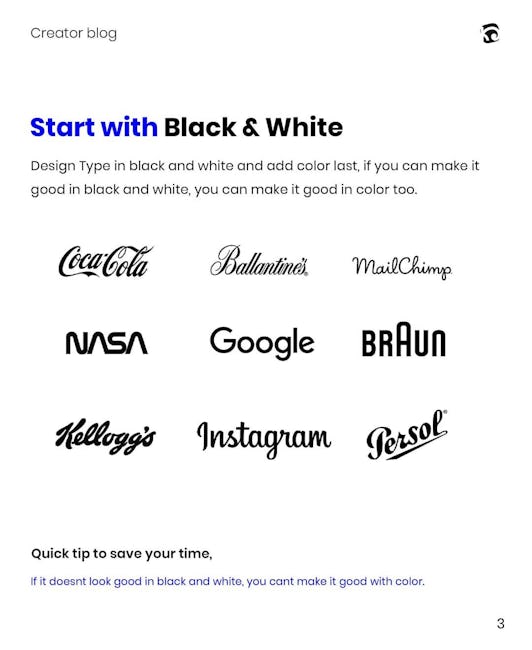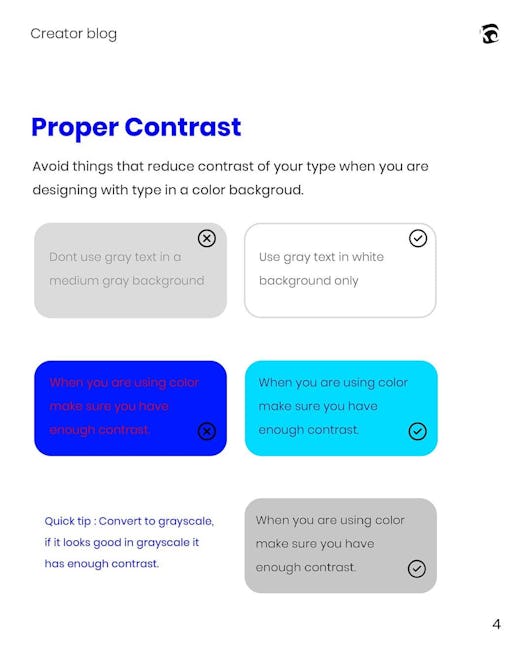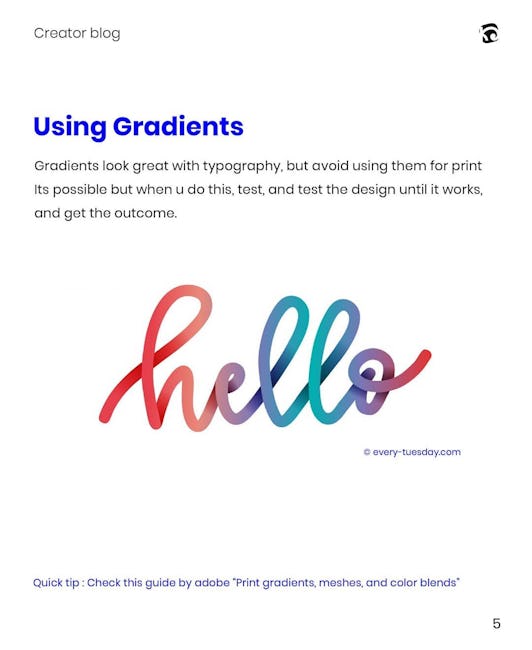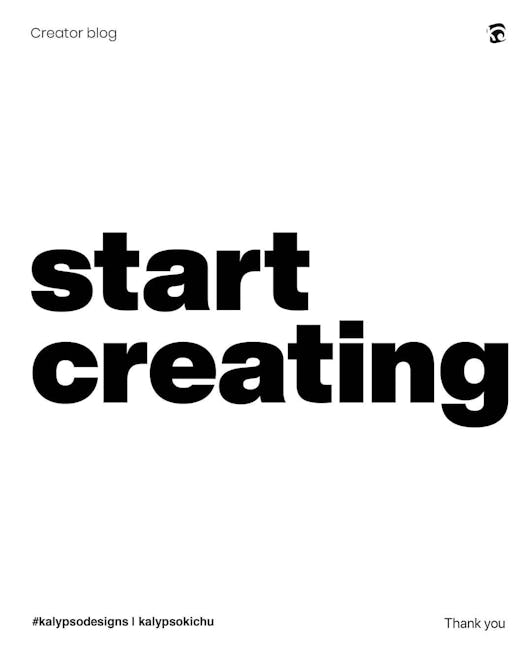 Typography & color
Choosing color system
Before starting your work, make sure you select the right color system for your work. RGB for web / digital & CMYK for print media.
RGB Used for Web & Digital media
CMYK Used for Print media
Illustrator File - Document Color Mode.
Photoshop Image Mode Color Mode.
Body text color
PRINT MEDIA
Body text color in printed documents must always be set in black. Recommended size for body text is 10 - 14pt. Colored text isn't noticed unless it's loud and bold.
WEB / DISPLAY
Body text color on screen is better in dark gray rather than black. Screens have more contrast than paper, so it seems more tiring to read at full contrast black type.
Quick tip for print media
Avoid white text on a dark background, Paper is white and printing white type means you are filling the backgroud with black, which uses 20 times more toner than regular text and also the output may not be clear with light body weights.
Start with Black & White
Design Type in black and white and add color last, if you can make it good in black and white, you can make it good in color too.
Quick tip to save your time,
If it doesnt look good in black and white, you cant make it good with color.
Proper Contrast
Avoid things that reduce contrast of your type when you are designing with type in a color background.
Dont use gray text in a medium gray background
Use gray text in white background only
When you are using color make sure you have enough contrast
Quick tip : Convert to grayscale, if it looks good in grayscale it has enough contrast.
Using Gradients
Gradients look great with typography, but avoid using them for print Its possible but when u do this, test, and test the design until it works, and get the outcome.
Quick tip : Check this guide by adobe 'Print gradients, meshes, and color blends'
start creating
More booklets by kalypso
More Design booklets
Your recently viewed booklets
See all booklets