Booklet
Typographical Contrast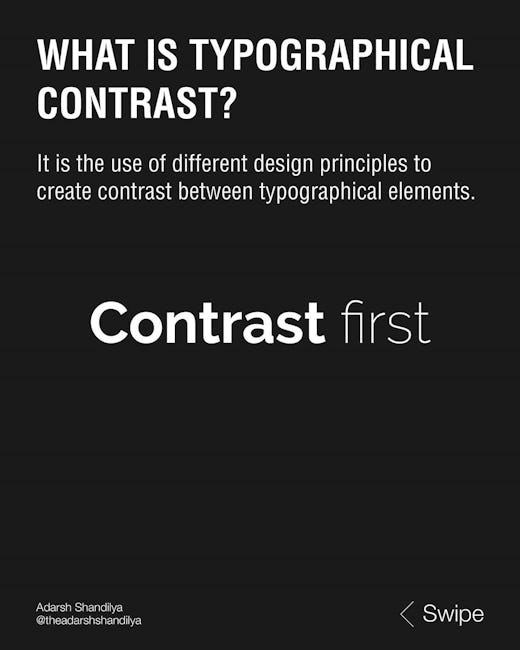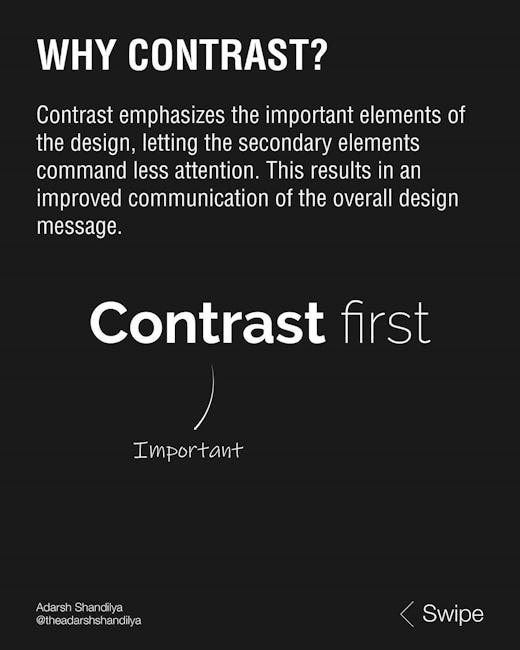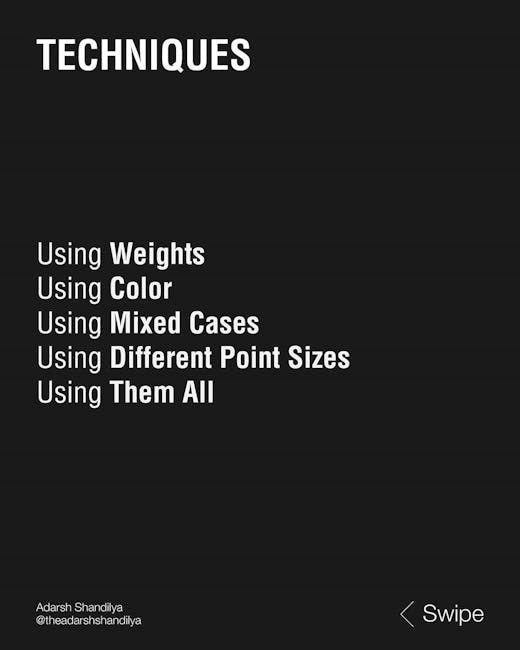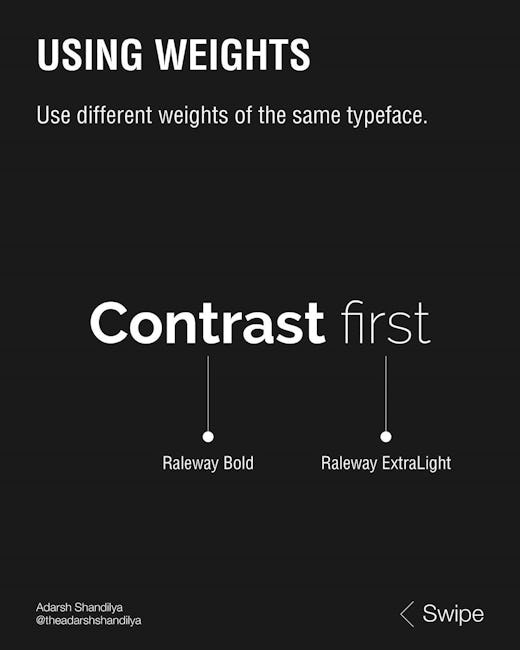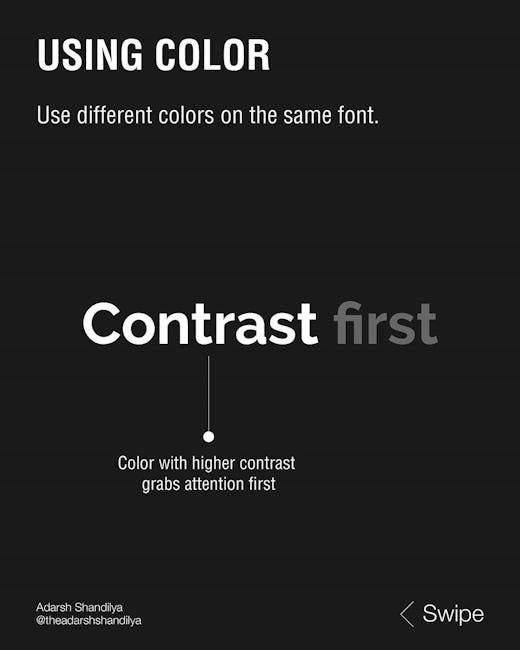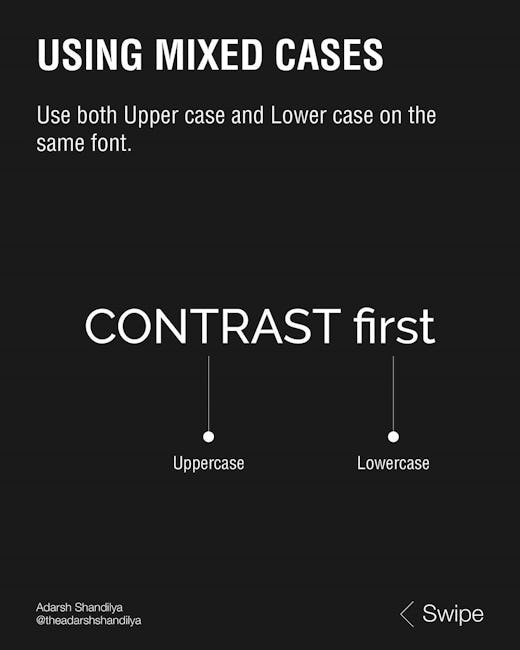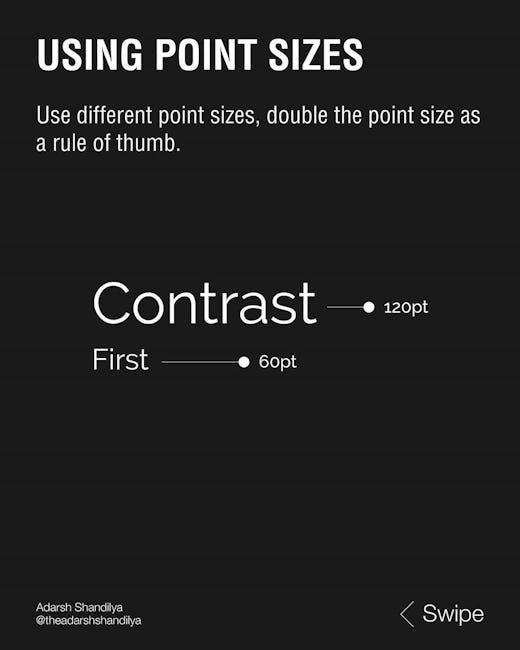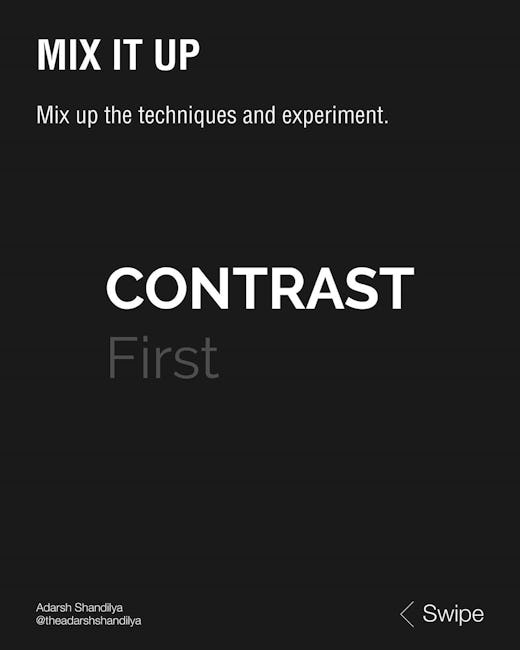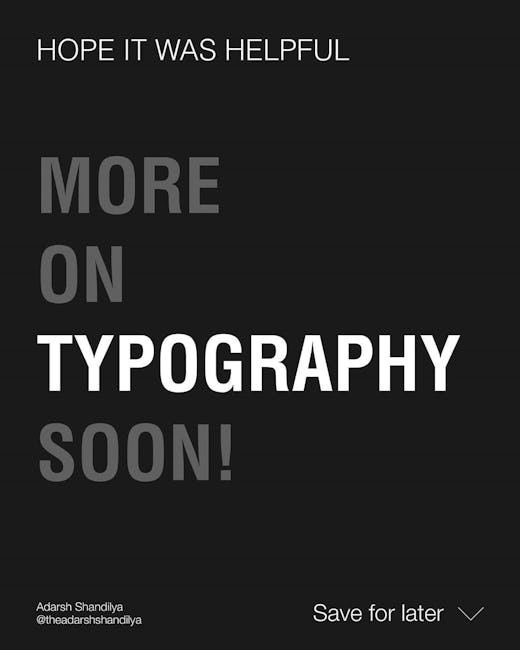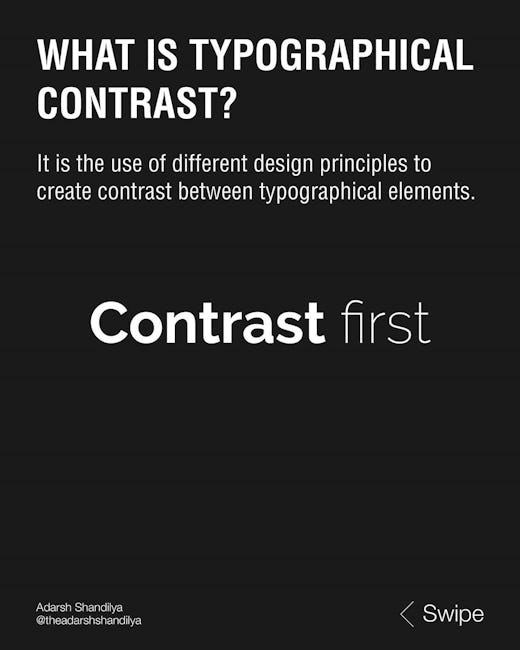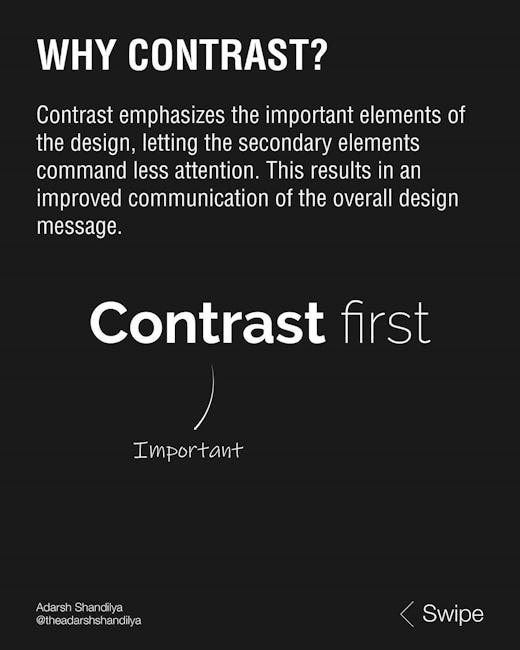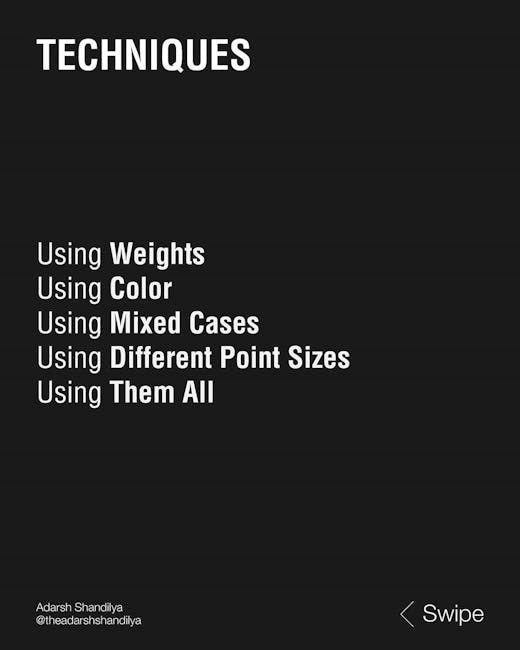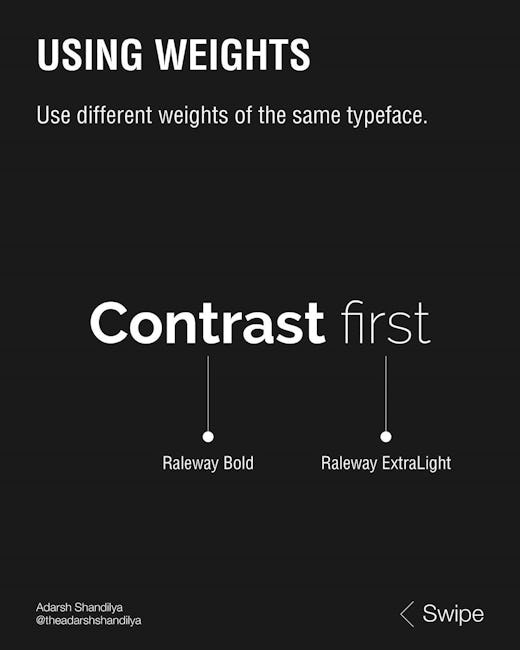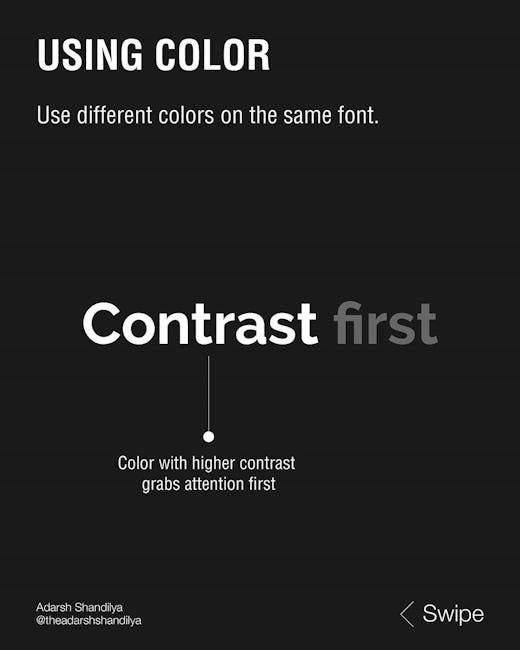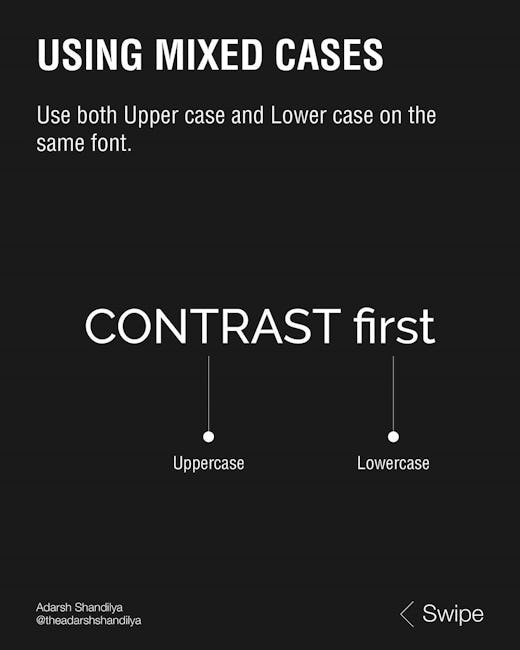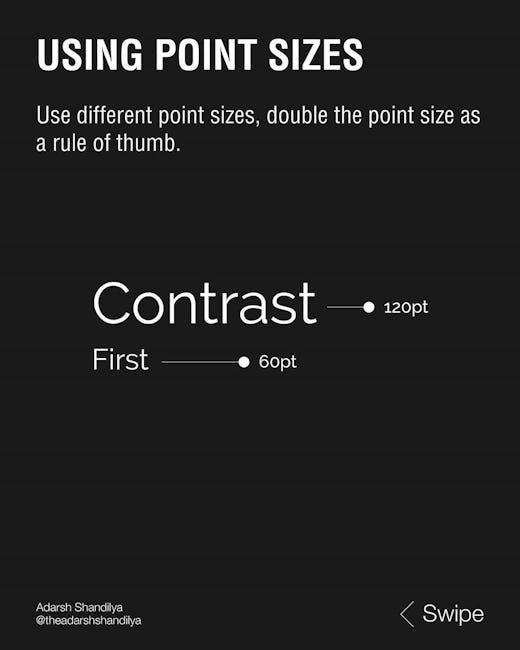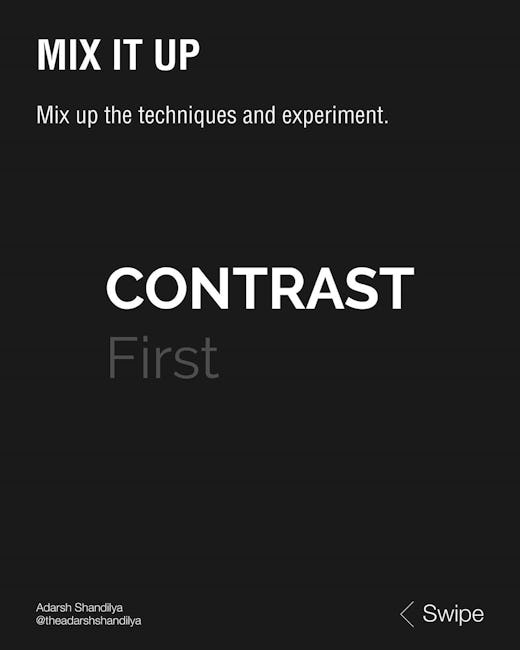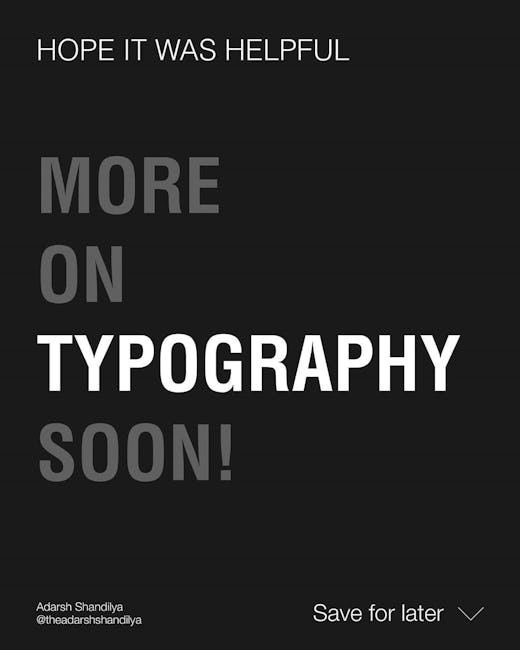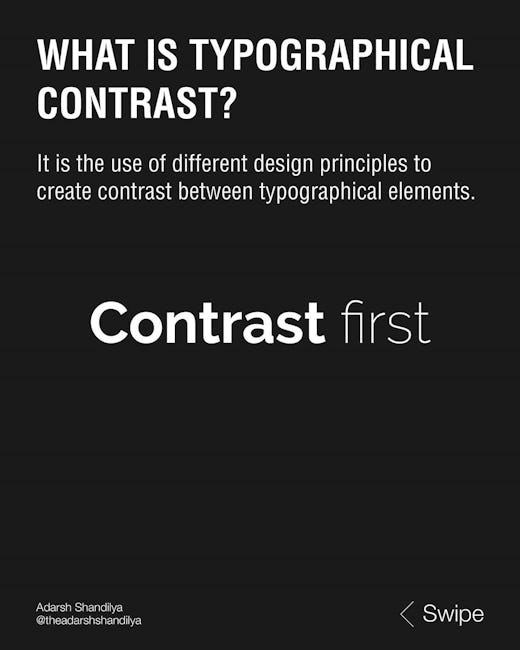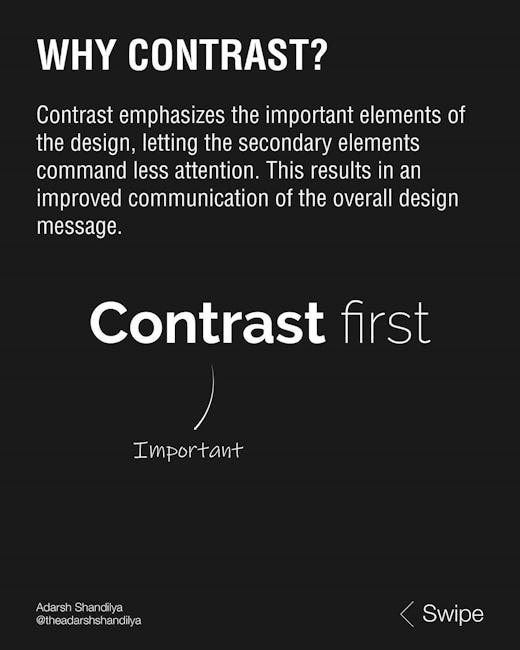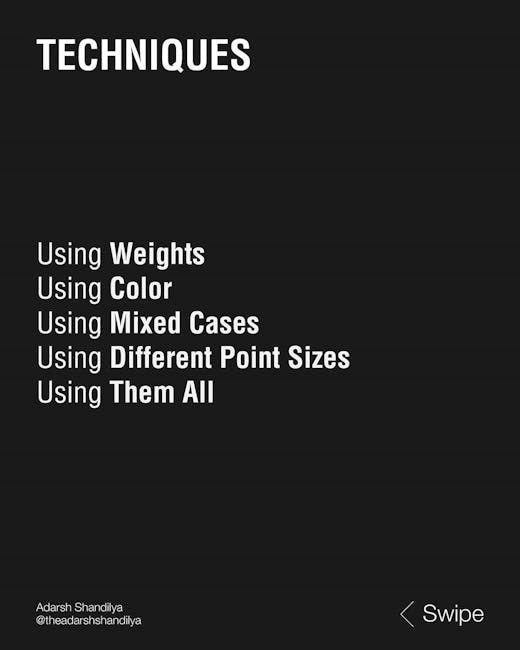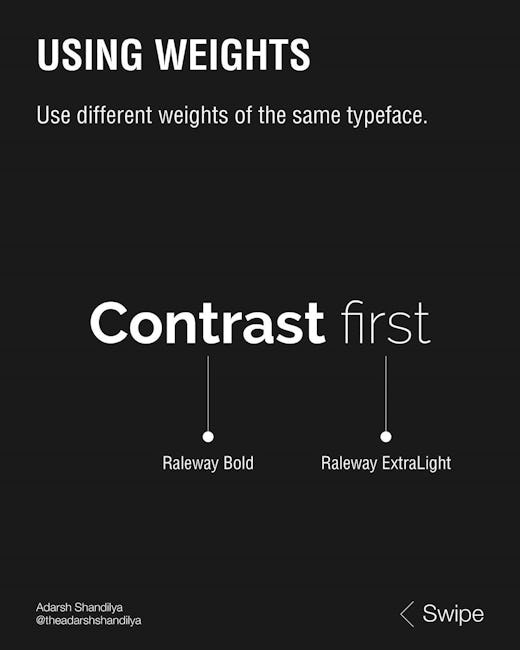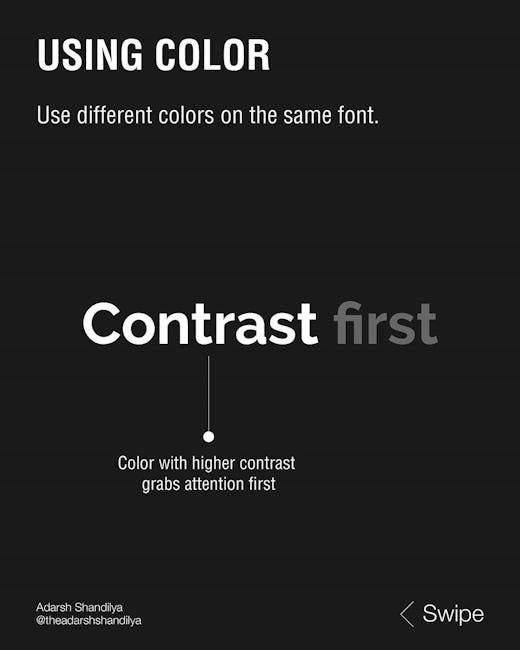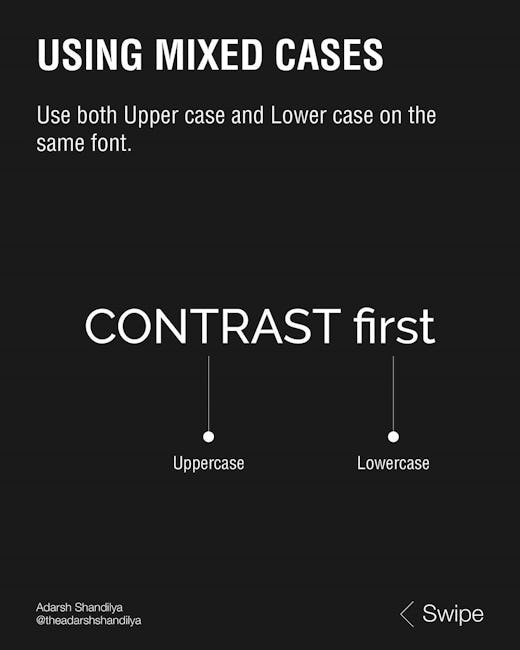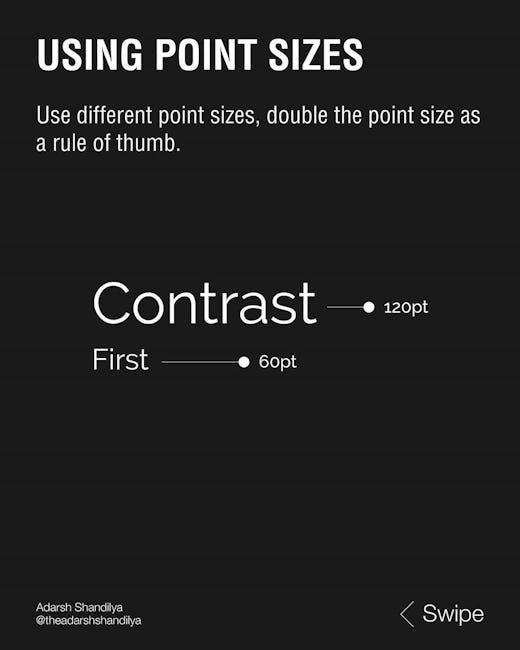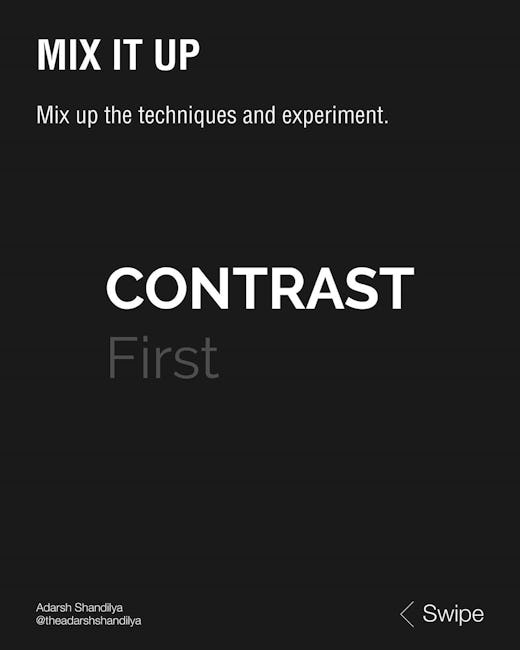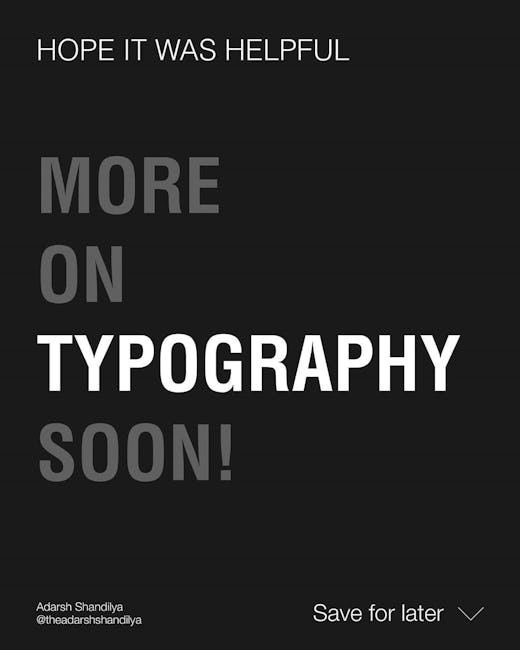 Introduction to Typography
TYPOGRAPHICAL
CONTRAST
How to use contrast to improve your Typography?
WHAT IS TYPOGRAPHICAL CONTRAST?
It is the use of different design principles to create contrast between typographical elements.
Contrast first
WHY CONTRAST?
Contrast emphasizes the important elements of the design, letting the secondary elements command less attention. This results in an improved communication of the overall design message.
TECHNIQUES
Using Weights
Using Color
Using Mixed Cases
Using Different Point Sizes
Using Them All
USING WEIGHTS
Use different weights of the same typeface.
USING COLOR
Use different colors on the same font.
USING MIXED CASES
Use both Upper case and Lower case on the same font.
USING POINT SIZES
Use different point sizes, double the point size as î rule of thumb.
MIX IT UP
Mix up the techniques and experiment.
HOPE IT WAS HELPFUL
MORE ON TYPOGRAPHY SOON!
More booklets by Adarsh Shandilya
More Design booklets
Your recently viewed booklets
See all booklets