Booklet
TYPESETTING QUICK TIPS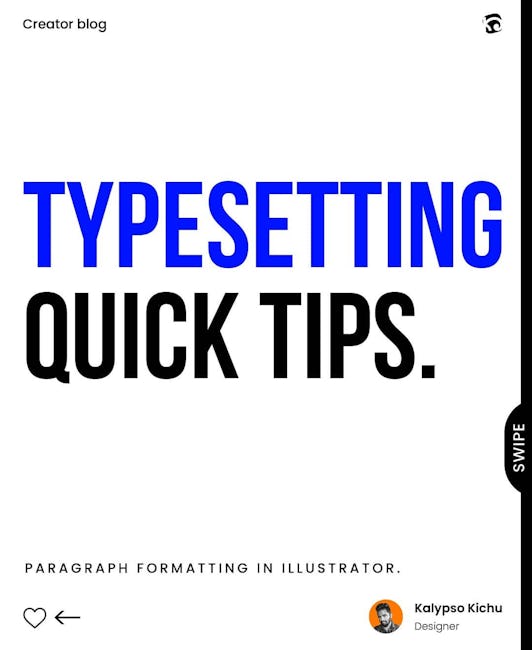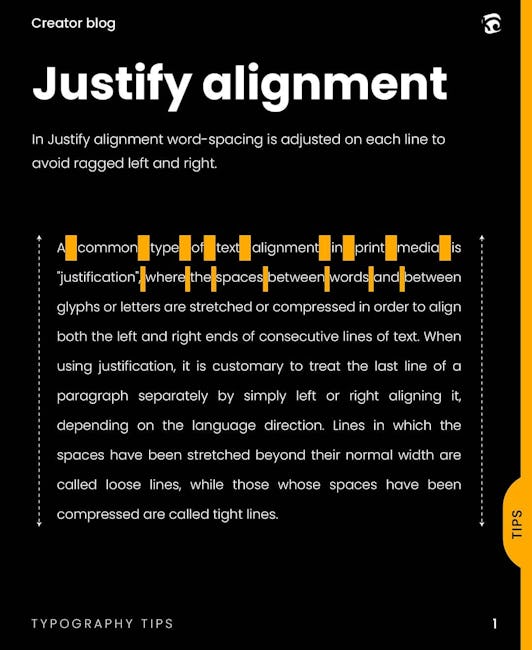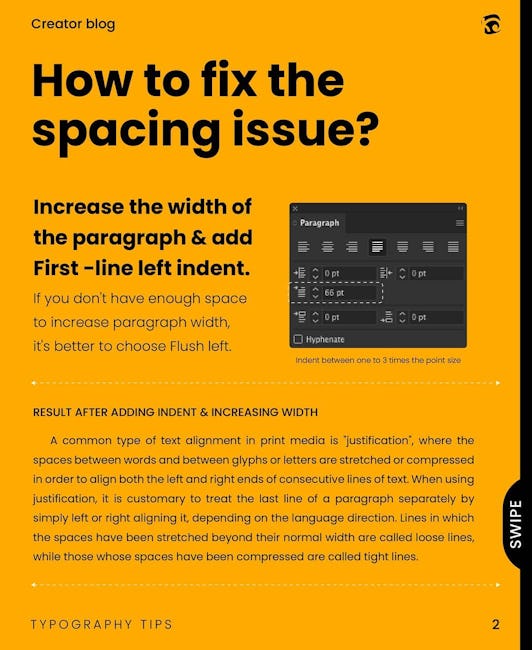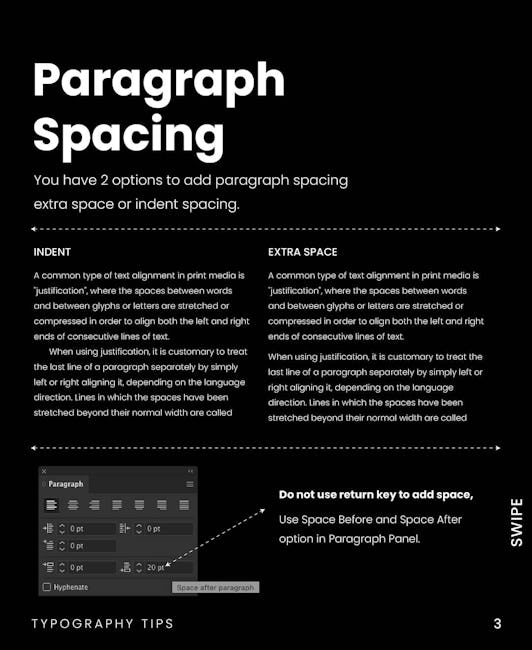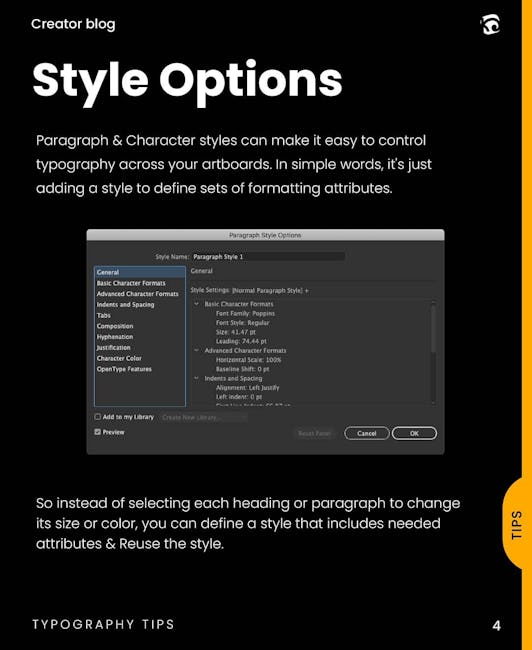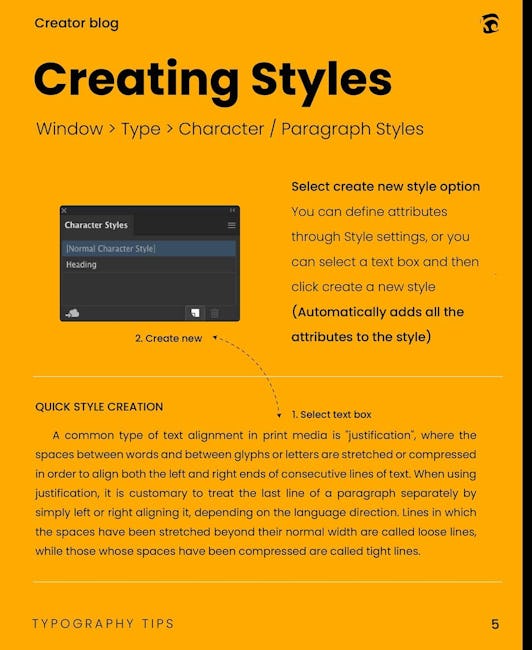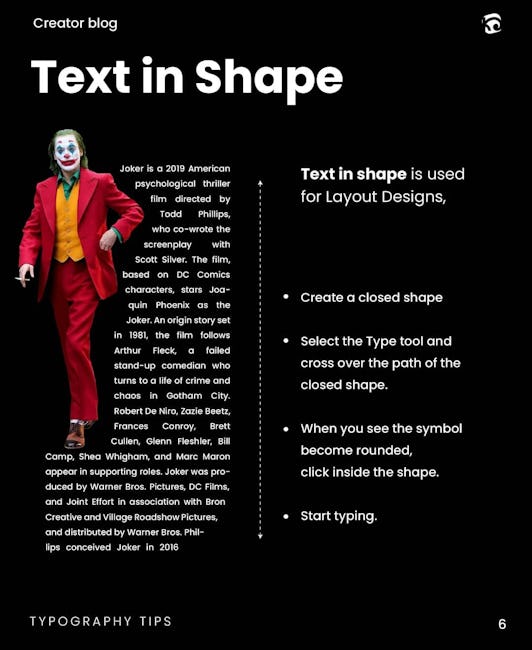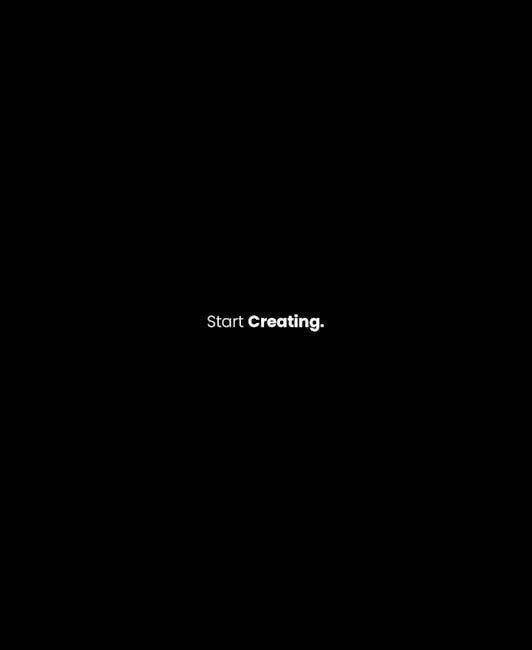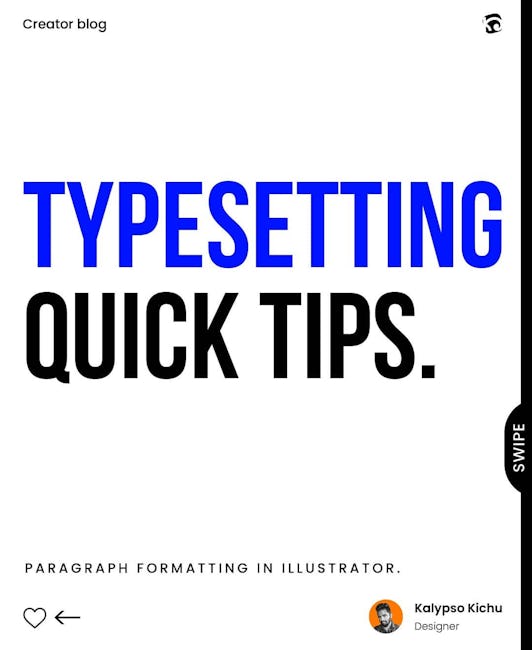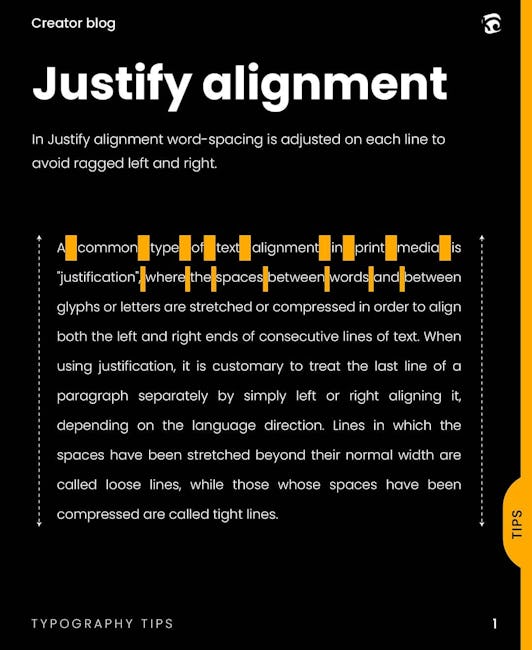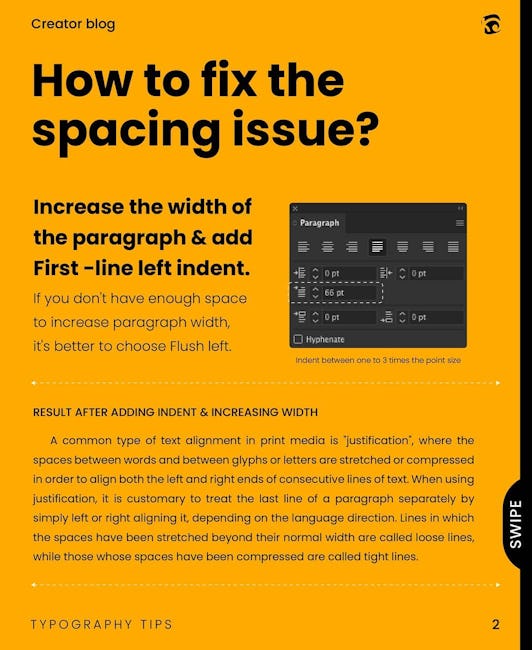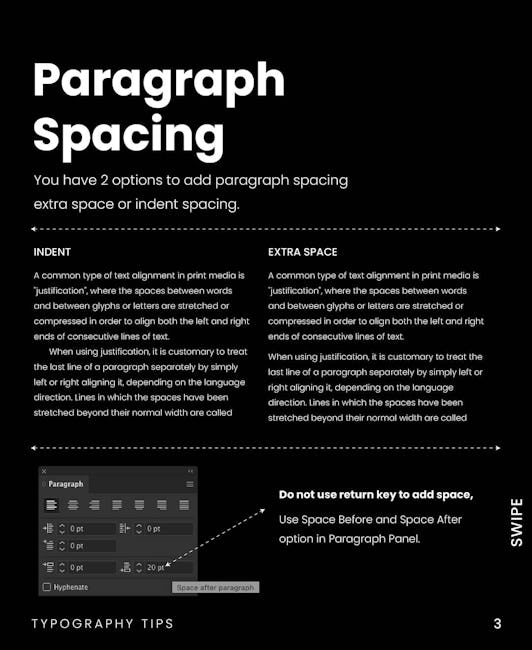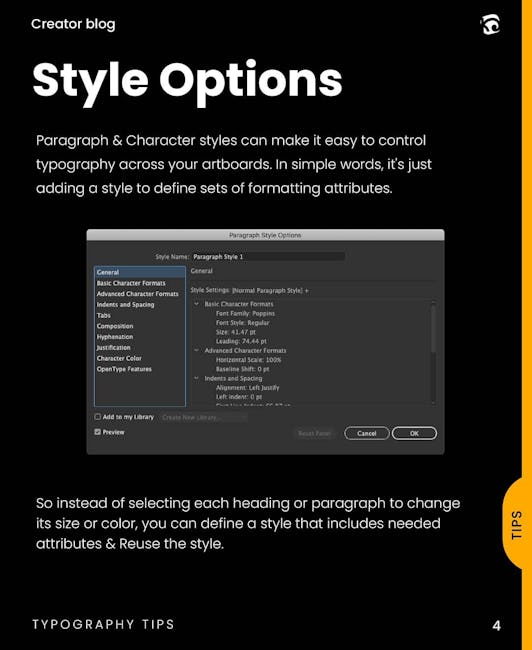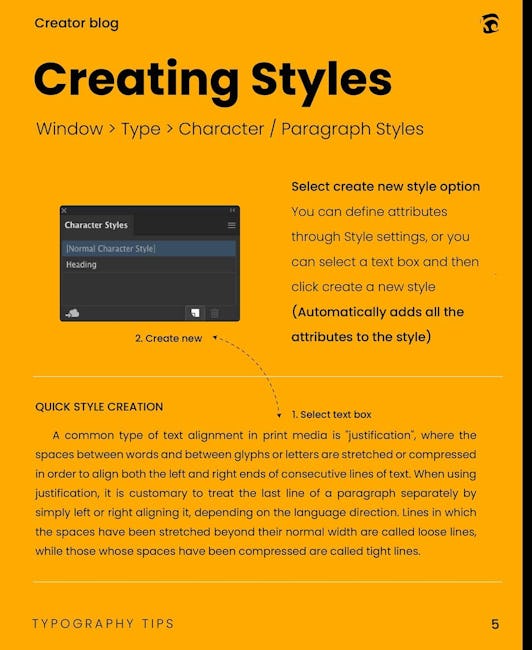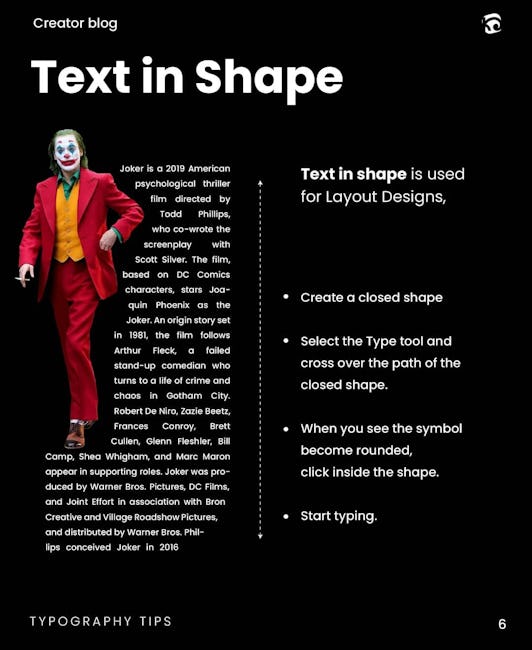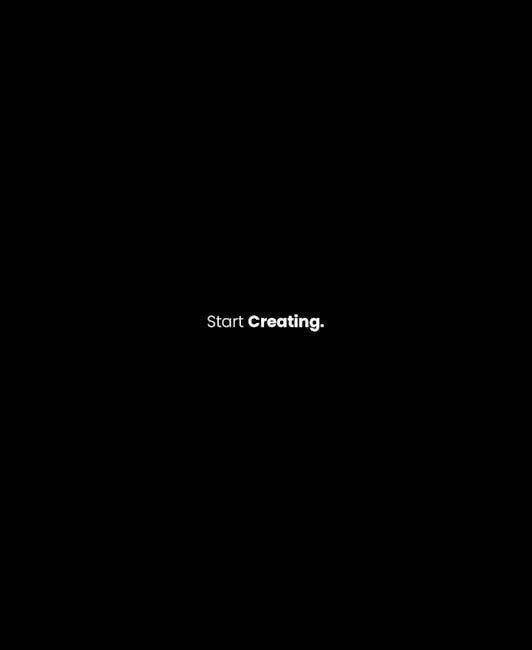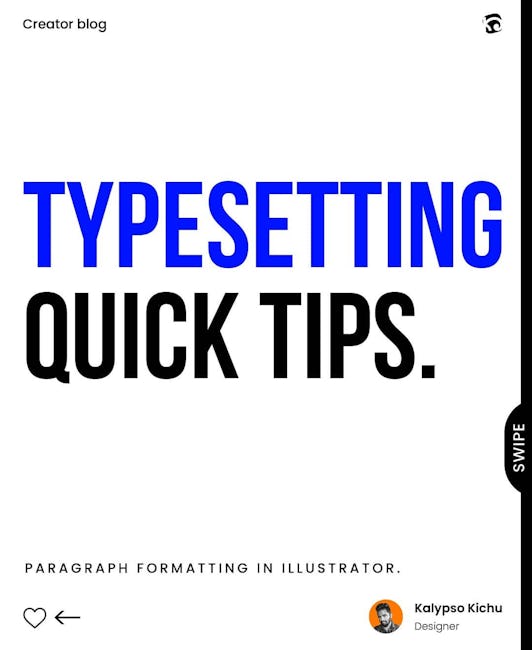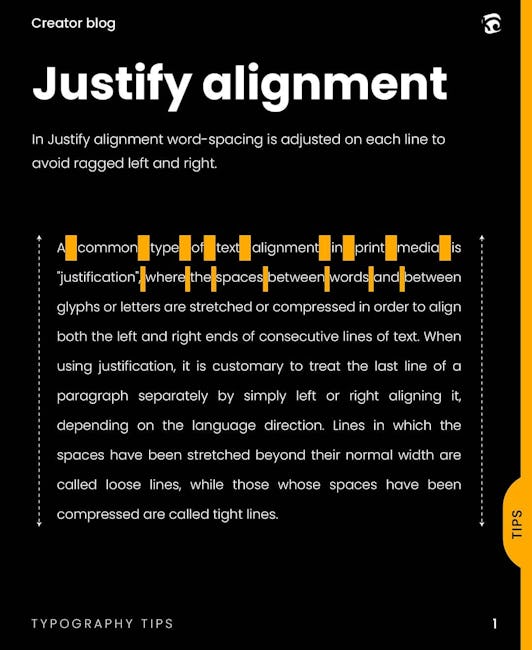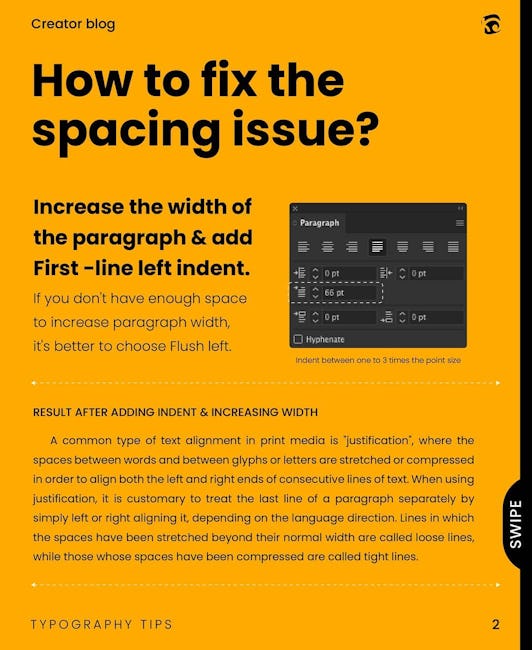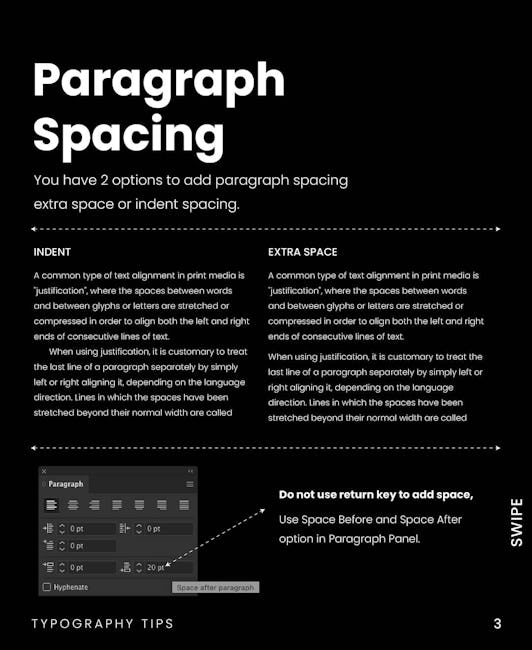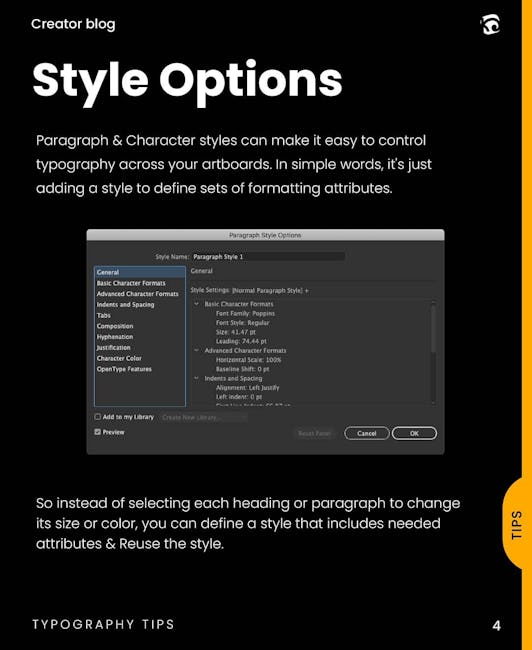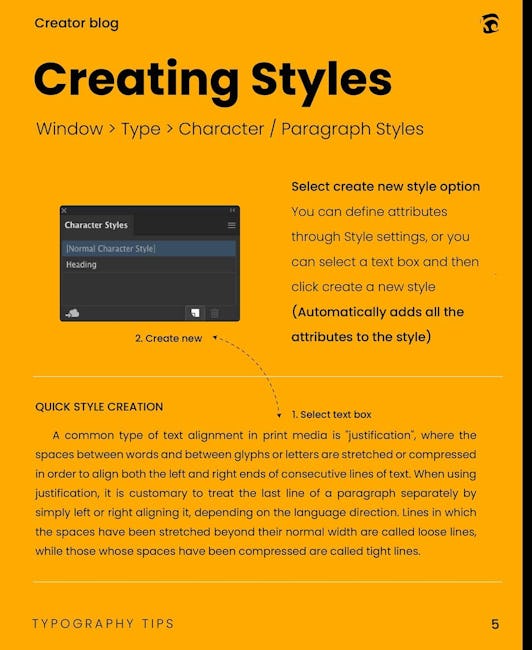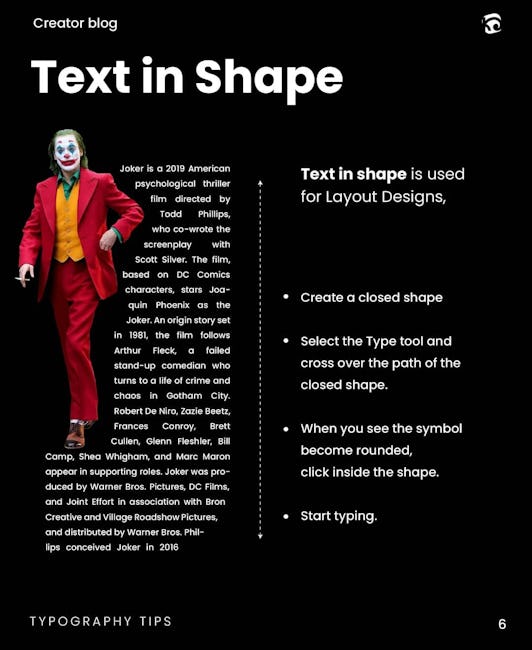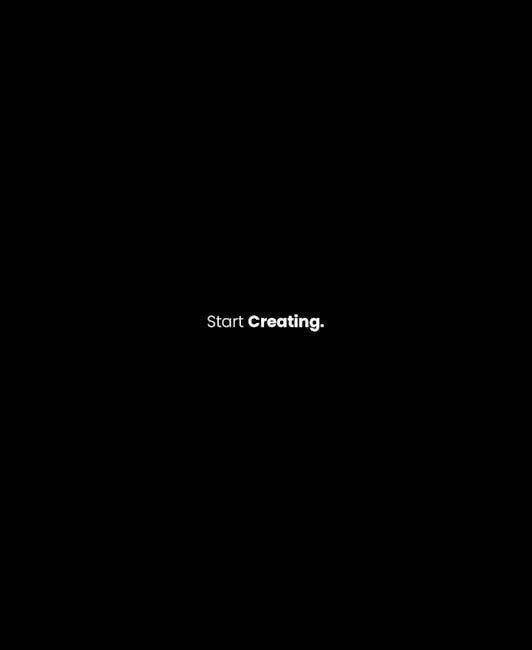 TYPESETTING QUICK TIPS.
Justify alignment
In Justify alignment word-spacing is adjusted on each line to avoid ragged left and right.
How to fix the spacing issue?
Increase the width of the paragraph & add First -line left indent.
If you don't have enough space to increase paragraph width, it's better to choose Flush left.
RESULT AFTER ADDING INDENT & INCREASING WIDTH
A common type of text alignment in print media is justification, where the spaces between words and between glyphs or letters are stretched or compressed in order to align both the left and right ends of consecutive lines of text. When using justification, it is customary to treat the last line of a paragraph separately by simply left or right aligning it, depending on the language direction. Lines in which the spaces have been stretched beyond their normal width are called loose lines, while those whose spaces have been compressed are called tight lines.
Paragraph Spacing
You have 2 options to add paragraph spacing extra space or indent spacing.
Style Options
Paragraph & Character styles can make it easy to control typography across your artboards. In simple words, it's just adding a style to define sets of formatting attributes.
So instead of selecting each heading or paragraph to change its size or color, you can define a style that includes needed attributes & Reuse the style.
Creating Styles
Window > Type > Character / Paragraph Styles
Text in Shape
Start Creating
More booklets by kalypso
More Design booklets
Your recently viewed booklets
See all booklets