Booklet
Types of Usability Testing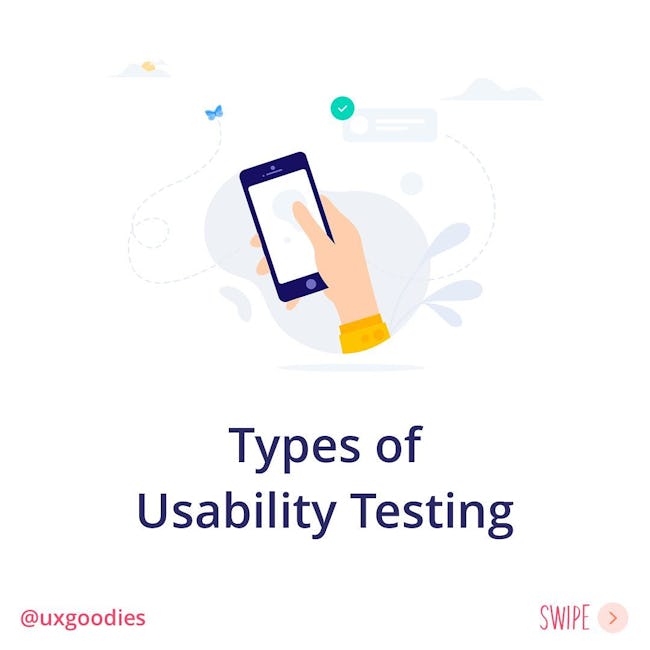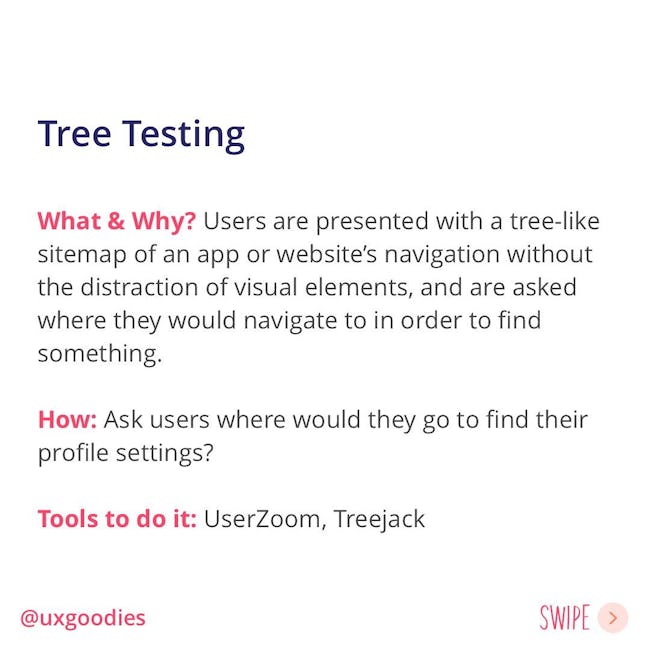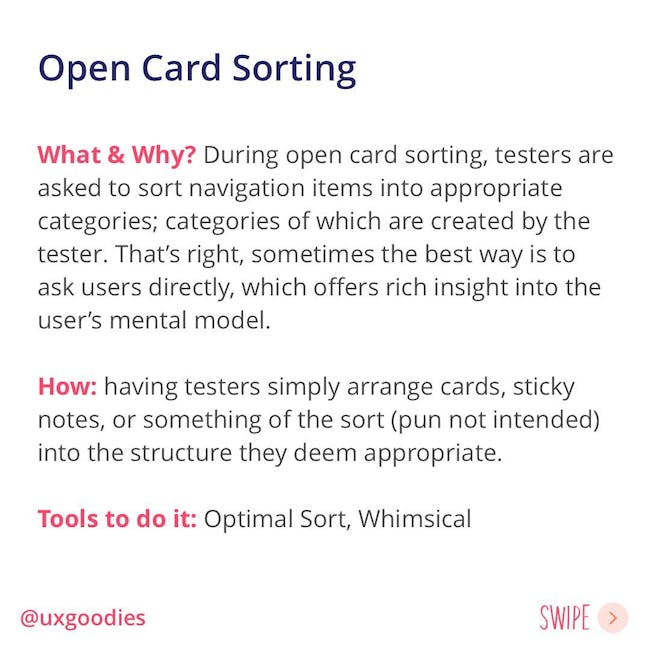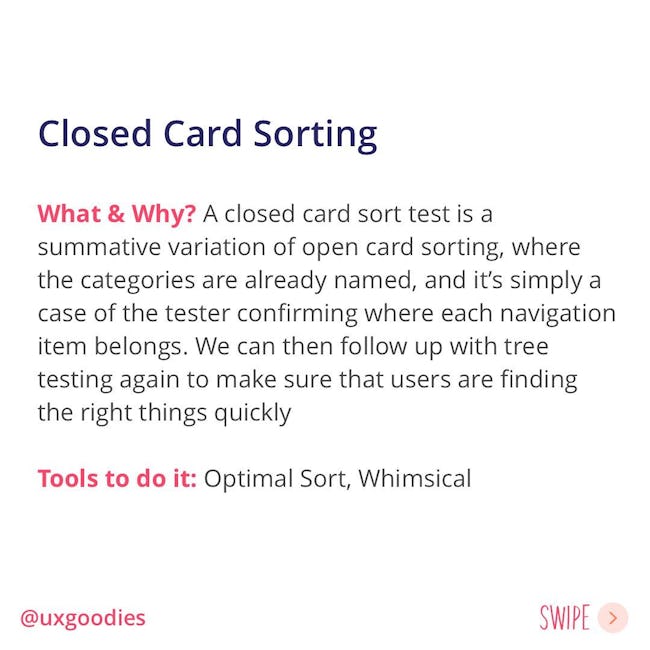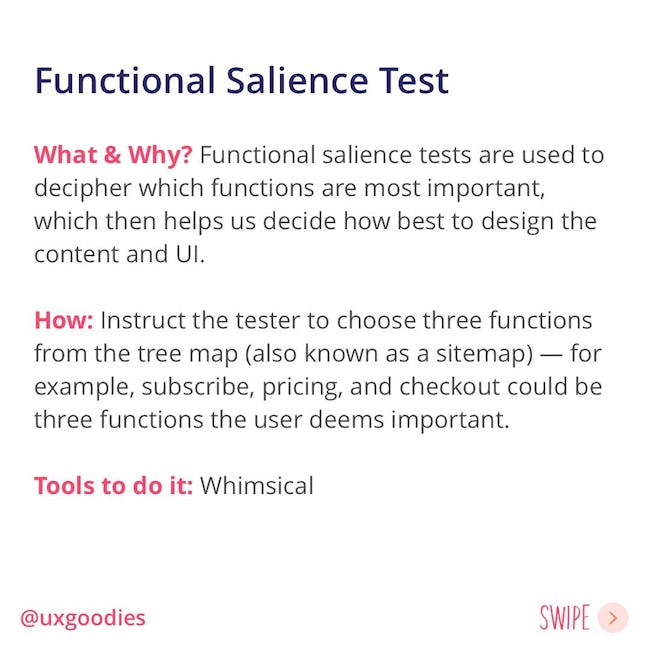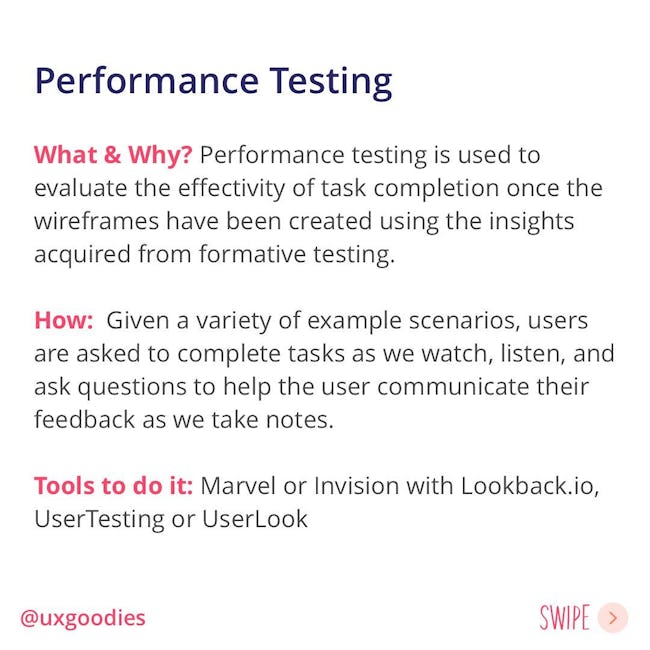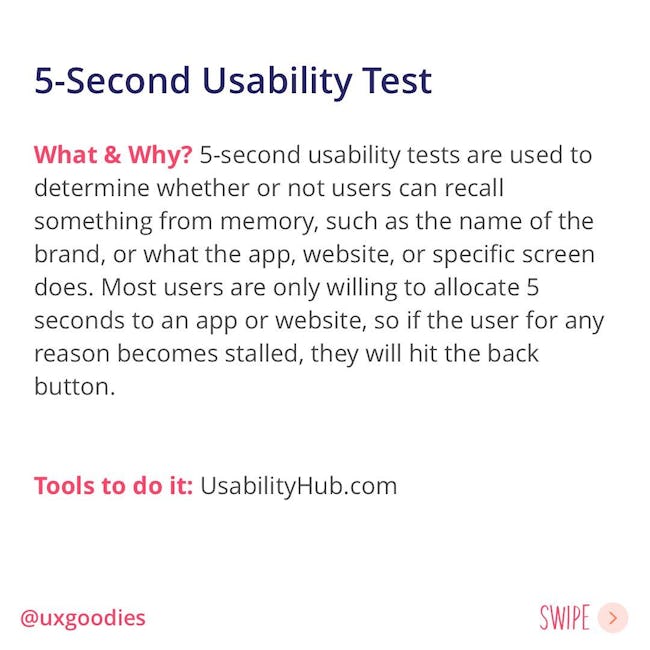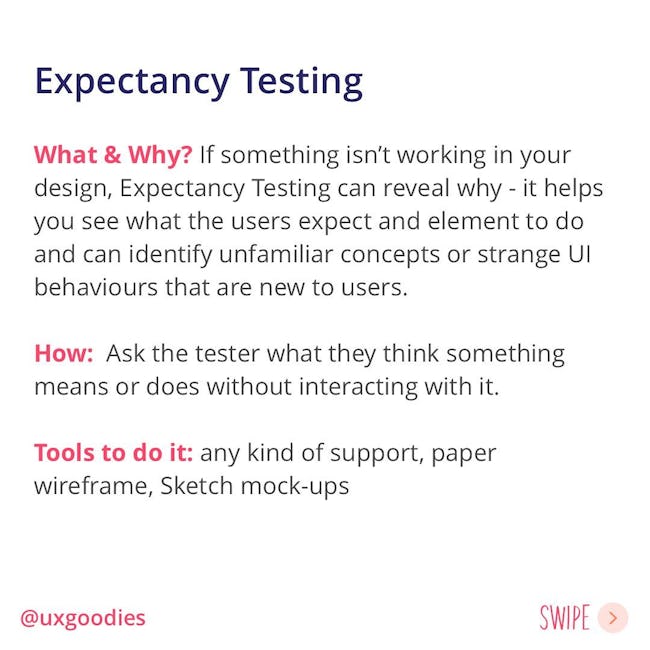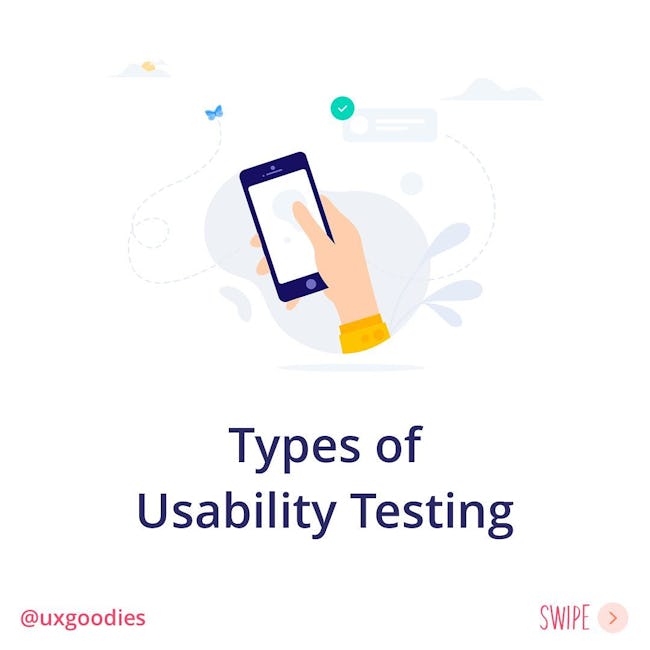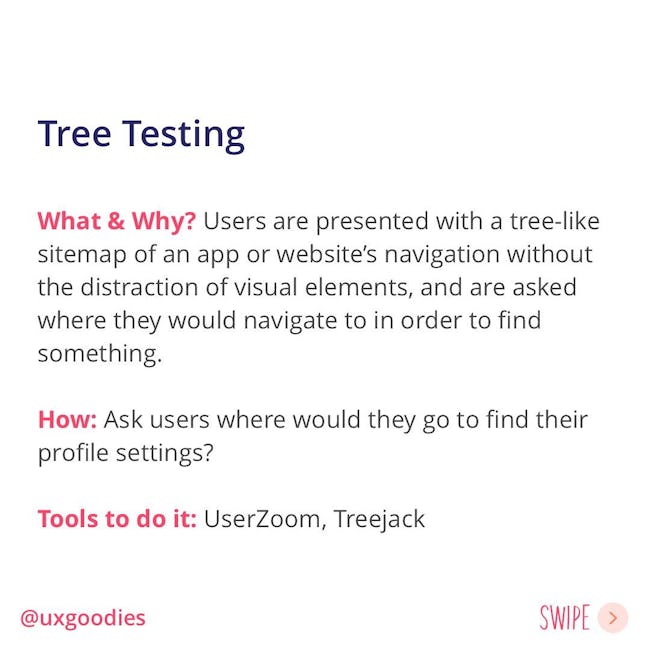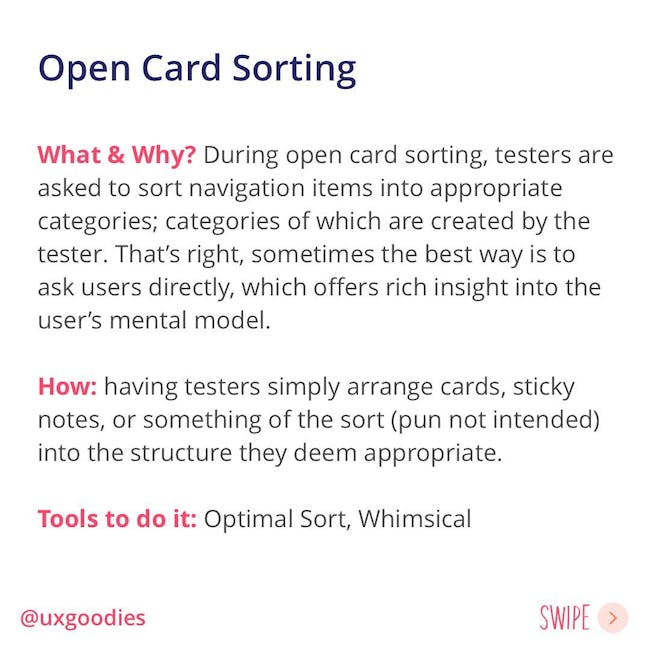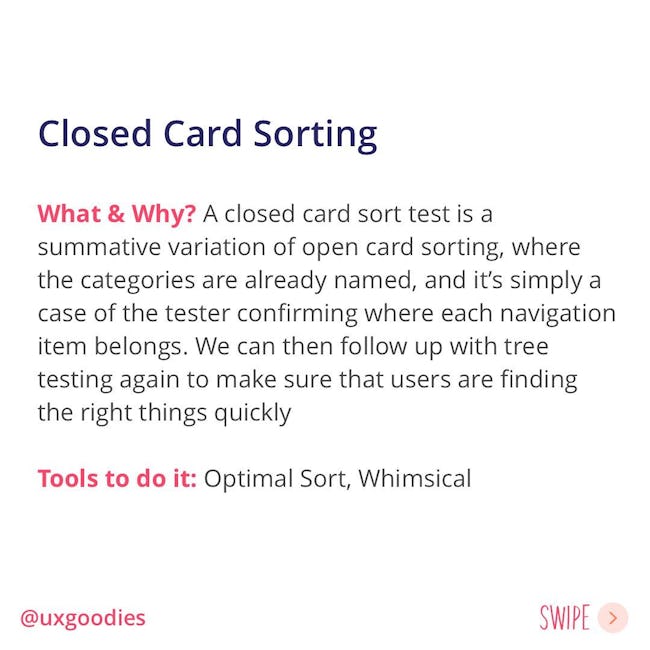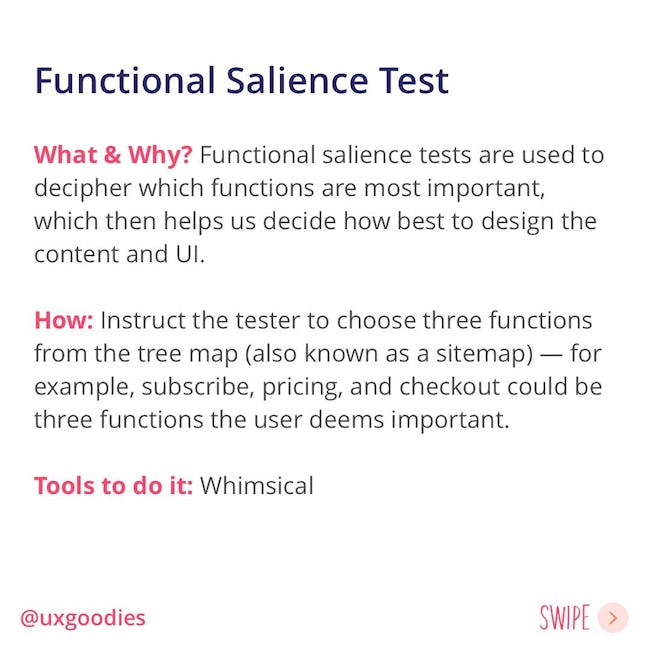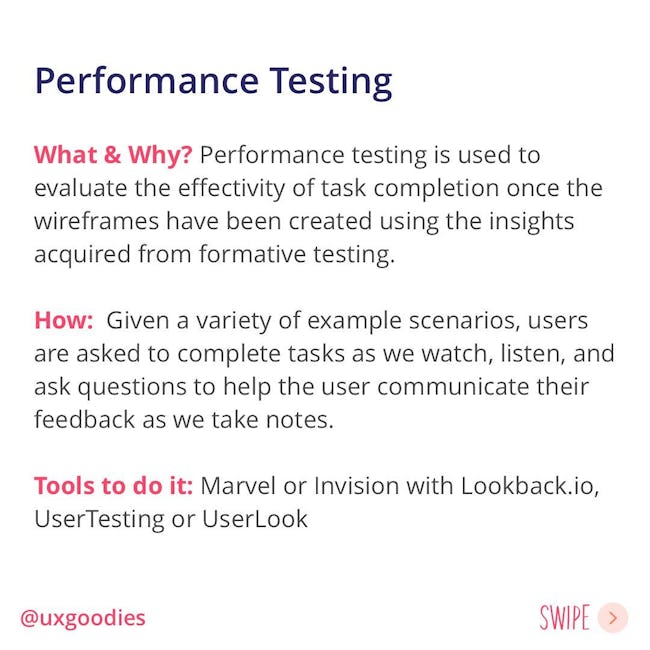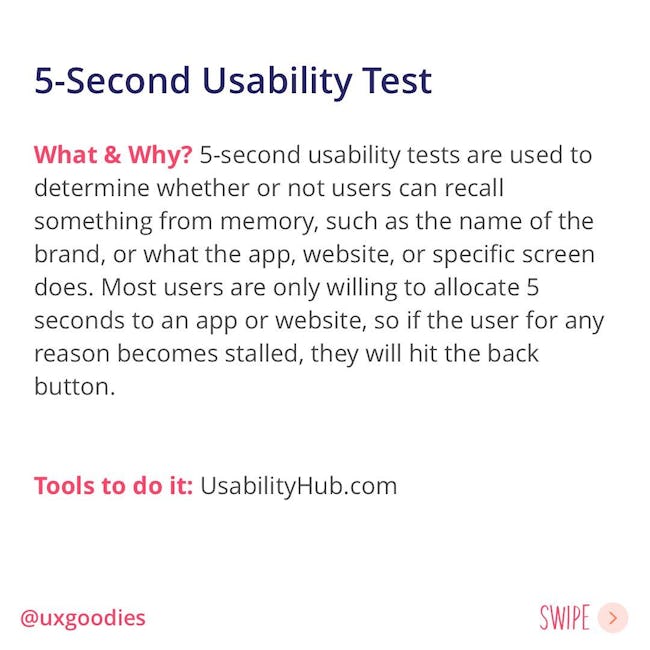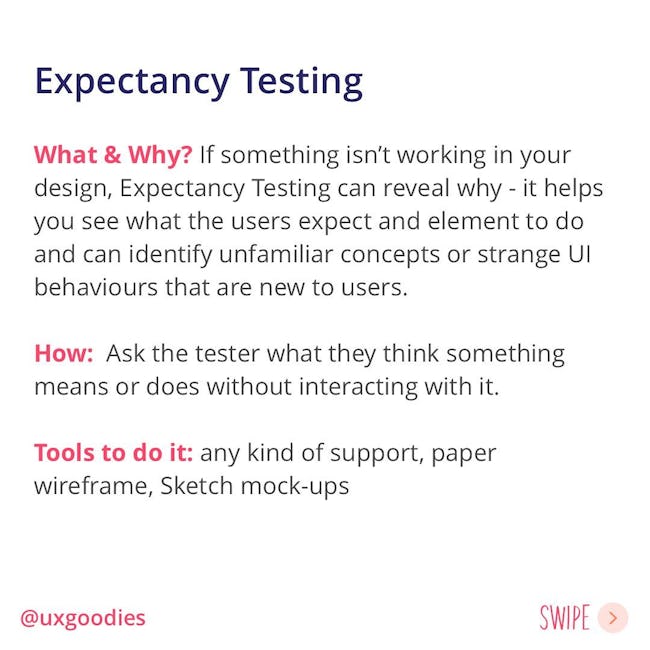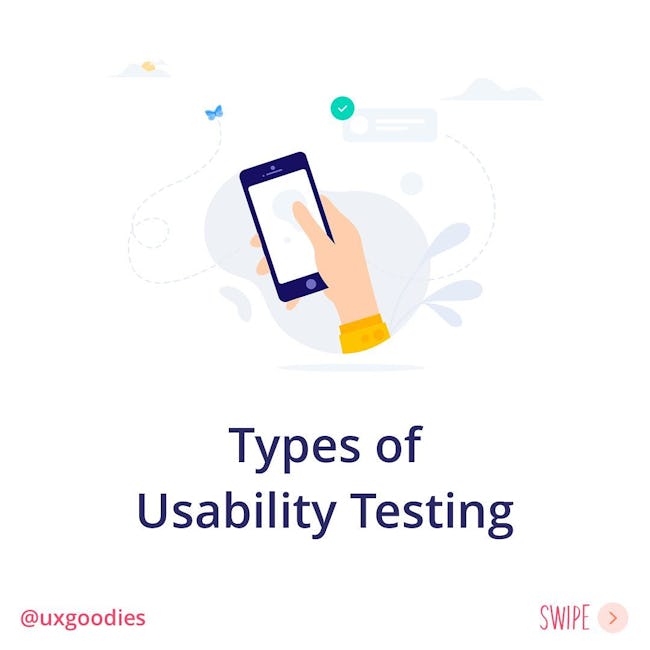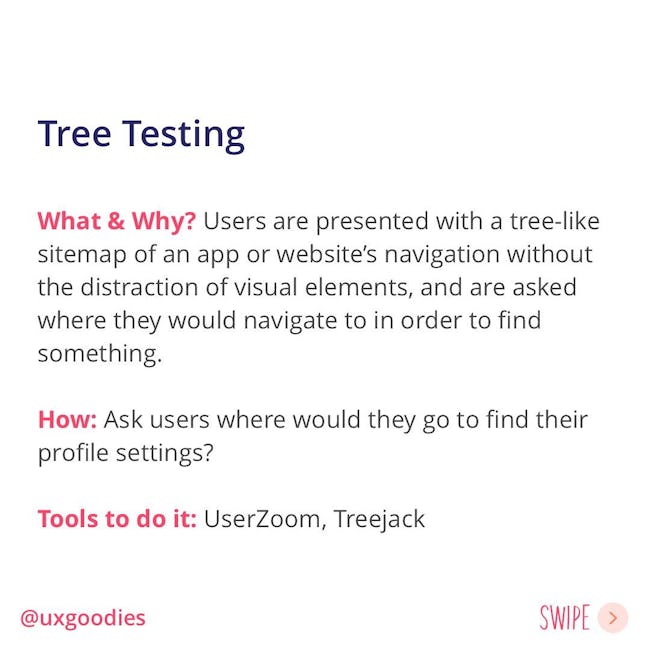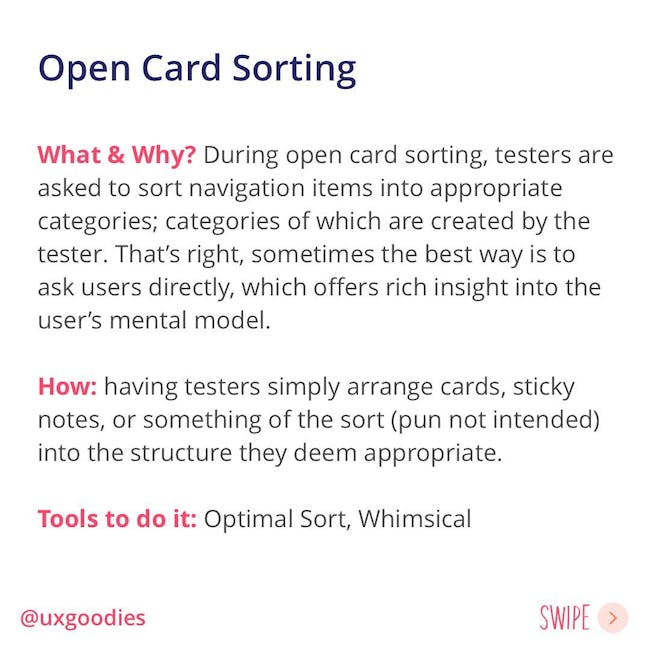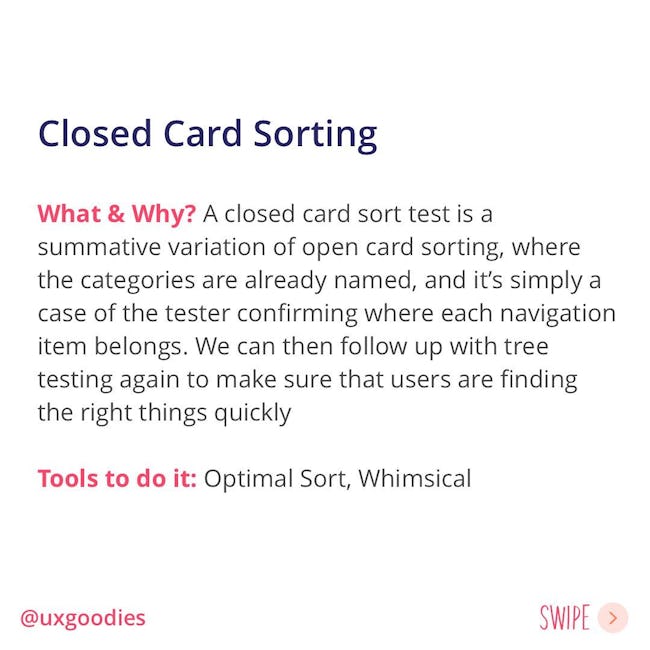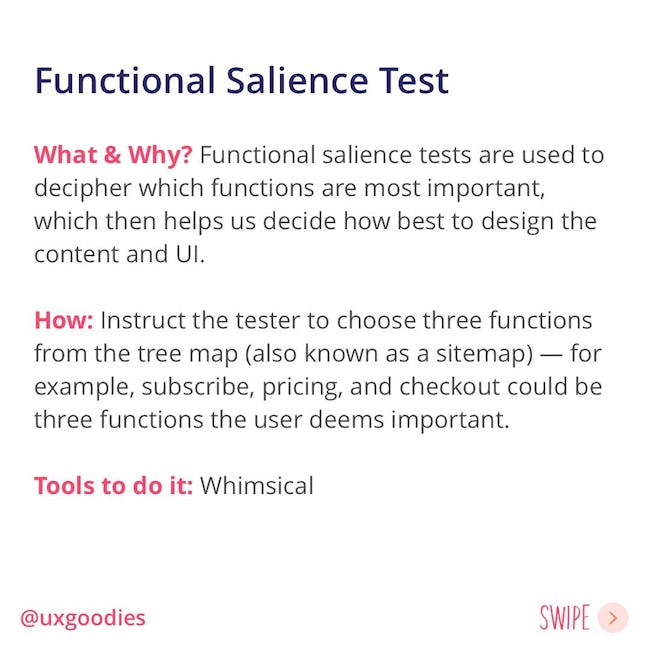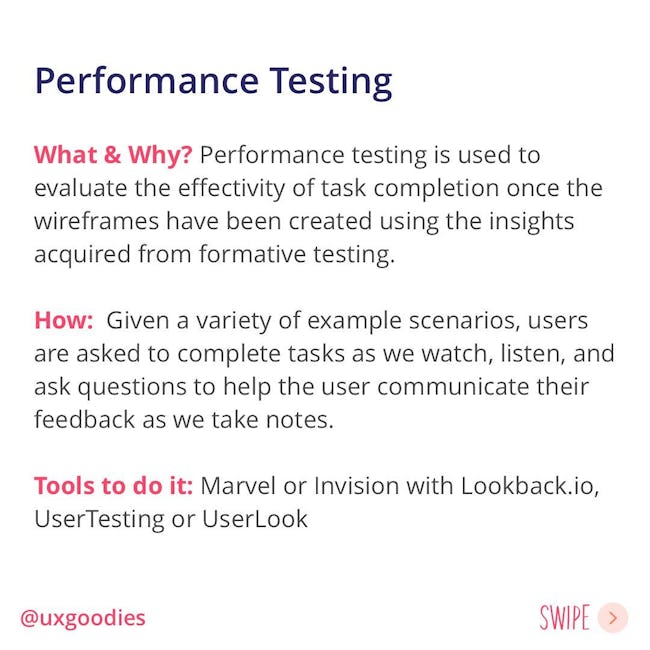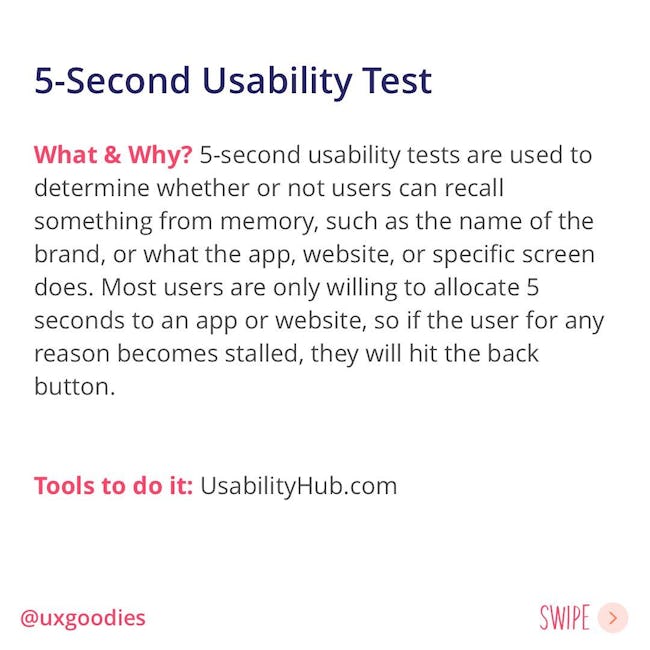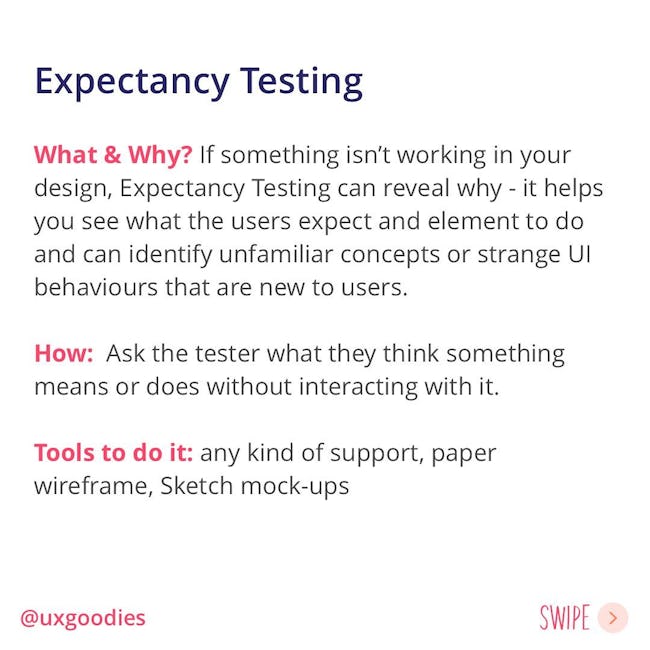 Types of Usability Testing
Tree Testing
What & Why? Users are presented with a tree-like sitemap of an app or website's navigation without the distraction of visual elements, and are asked where they would navigate to in order to find something.
How: Ask users where would they go to find their profile settings?
Tools to do it: UserZoom, Treejack
Open Card Sorting
What & Why? During open card sorting, testers are asked to sort navigation items into appropriate categories; categories of which are created by the tester. That's right, sometimes the best way is to ask users directly, which offers rich insight into the user's mental model.
How: having testers simply arrange cards, sticky notes, or something of the sort (pun not intended) into the structure they deem appropriate.
Tools to do it: Optimal Sort, Whimsical
Closed Card Sorting
What & Why? A closed card sort test is a summative variation of open card sorting, where the categories are already named, and it's simply a case of the tester confirming where each navigation item belongs. We can then follow up with tree testing again to make sure that users are finding the right things quickly
Tools to do it: Optimal Sort, Whimsical
Functional Salience Test
What & Why? Functional salience tests are used to decipher which functions are most important, which then helps us decide how best to design the content and Ule
How: Instruct the tester to choose three functions from the tree map (also known as a sitemap) for example, subscribe, pricing, and checkout could be three functions the user deems important.
Tools to do it: Whimsical
Performance Testing
What & Why? Performance testing is used to evaluate the effectivity of task completion once the wireframes have been created using the insights acquired from formative testing.
How: Given a variety of example scenarios, users are asked to complete tasks as we watch, listen, and ask questions to help the user communicate their feedback as we take notes.
Tools to do it: Marvel or Invision with Lookback.io, User Testing or UserLook
5-Second Usability Test
What & Why? 5-second usability tests are used to determine whether or not users can recall something from memory, such as the name of the brand, or what the app, website, or specific screen does. Most users are only willing to allocate 5 seconds to an app or website, so if the user for any reason becomes stalled, they will hit the back button.
Tools to do it: UsabilityHub.com
Expectancy Testing
What & Why? If something isn't working in your design, Expectancy Testing can reveal why - it helps you see what the users expect and element to do and can identify unfamiliar concepts or strange Ul behaviours that are new to users.
How: Ask the tester what they think something means or does without interacting with it.
Tools to do it: any kind of support, paper wireframe, Sketch mock-ups
Visual Affordance Testing
What & Why? This method helps you fine-tune the clickability and tapability of interactive elements.
How: Ask the users to circle the elements they believe to be clickable.
Tools to do it: mock-ups + Freehand
More booklets by Ioana Adriana Teleanu
More Design booklets
Your recently viewed booklets
See all booklets