Booklet
Types of Colour Palettes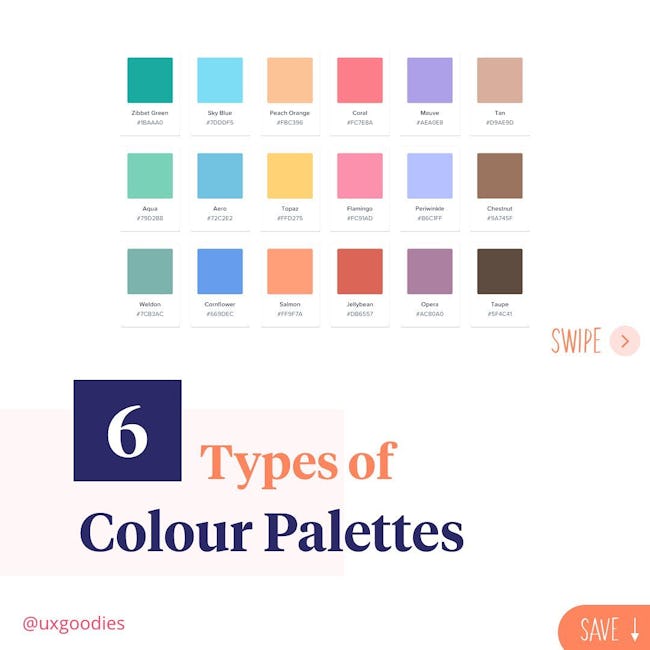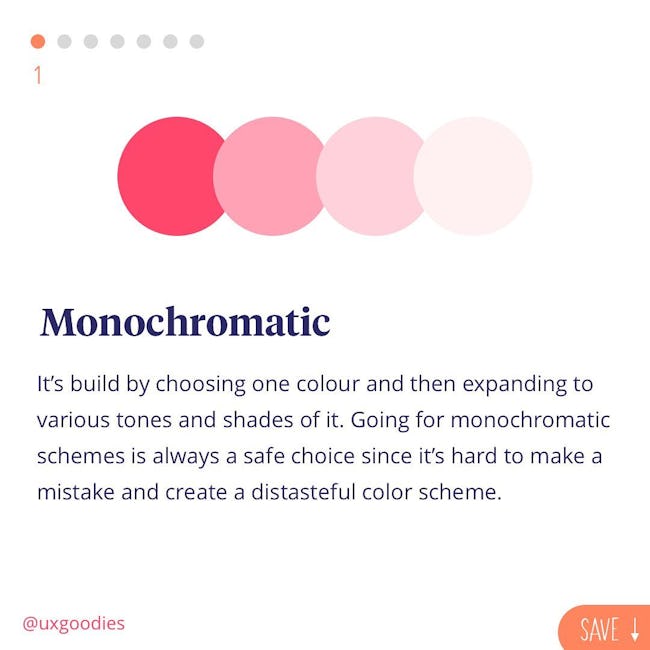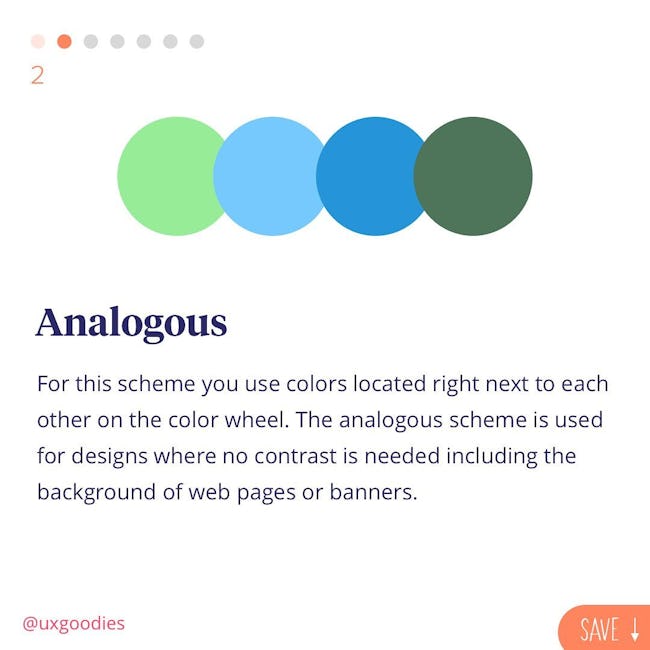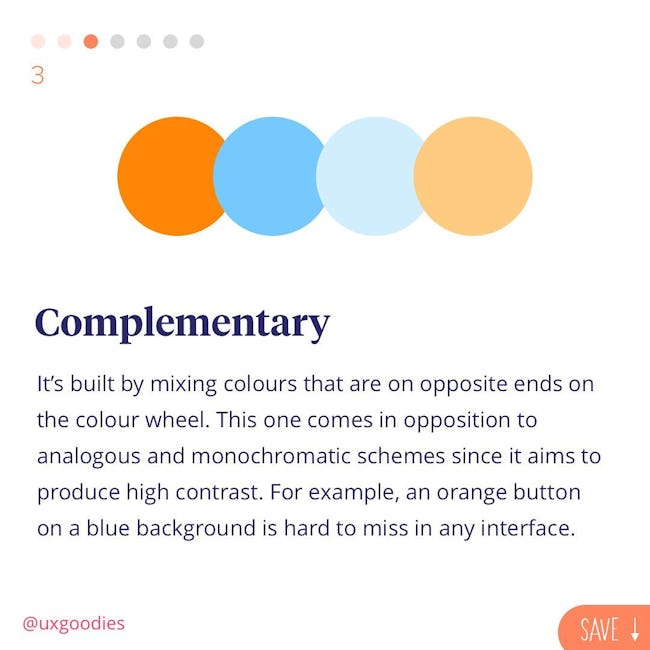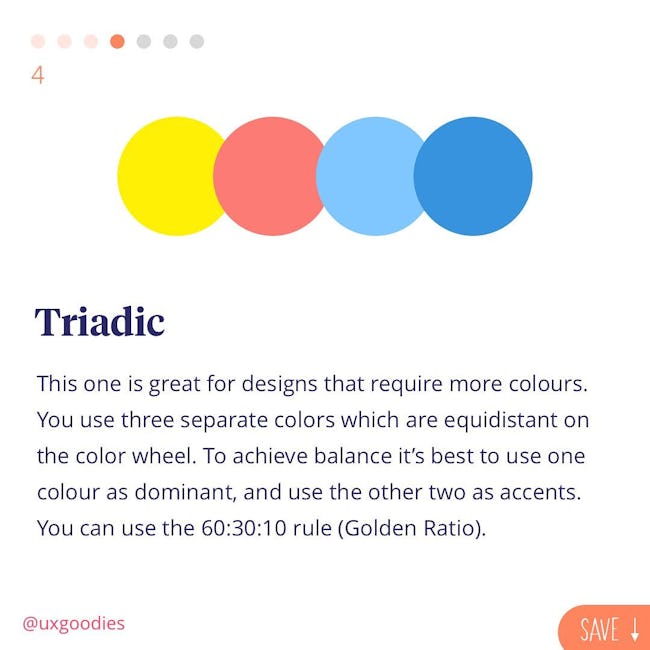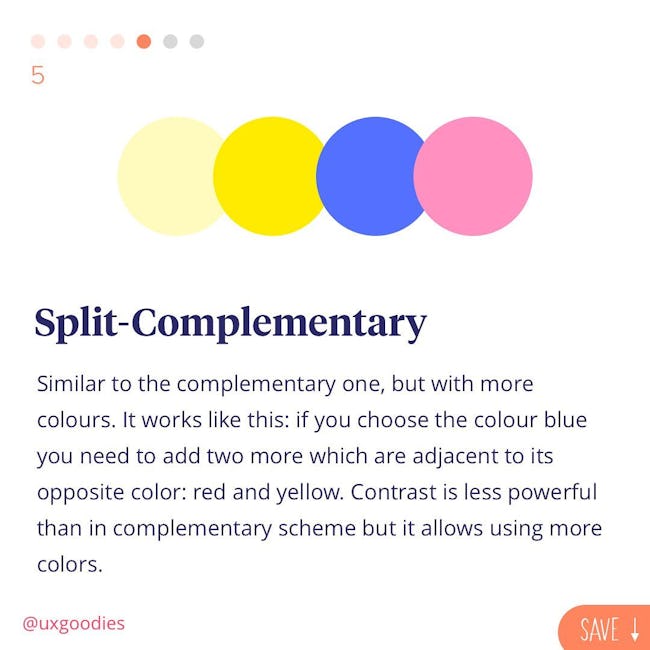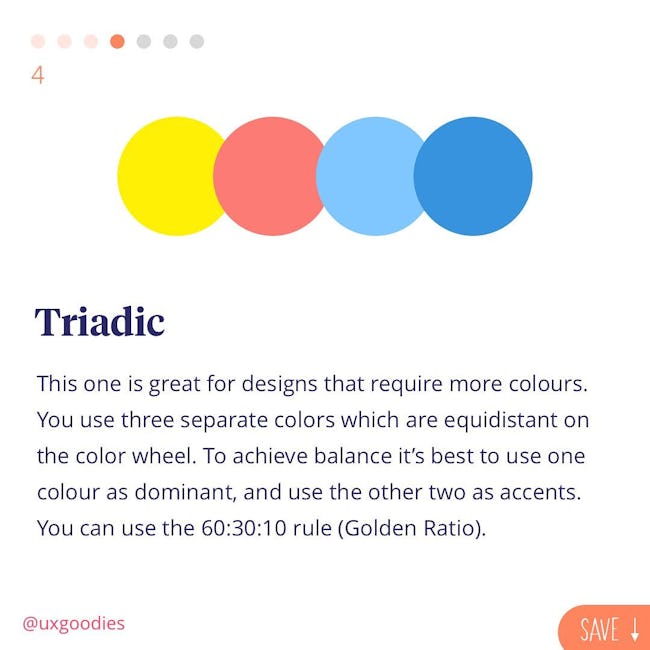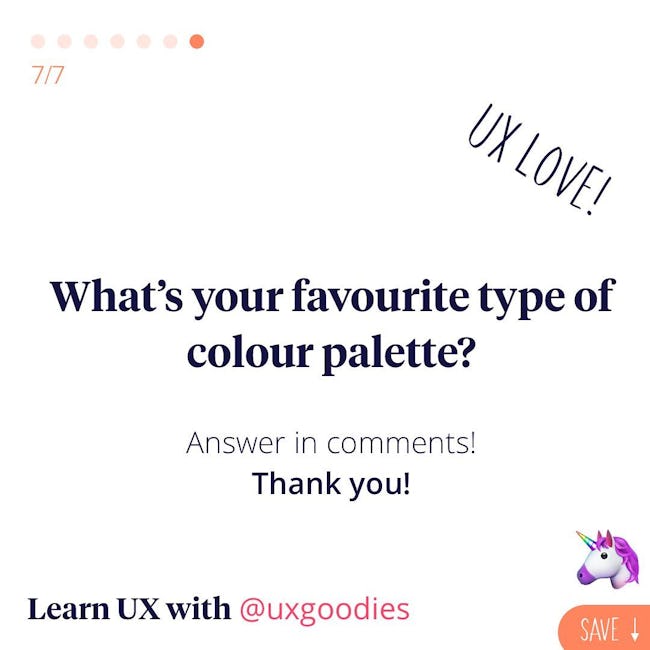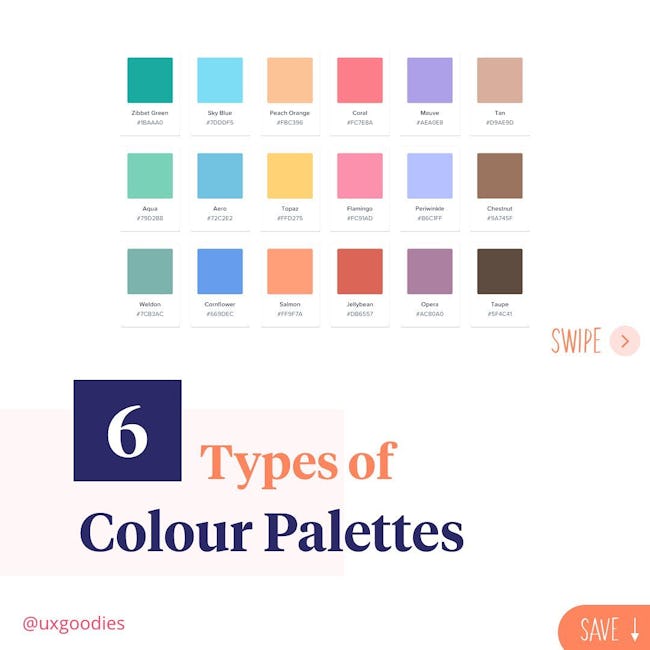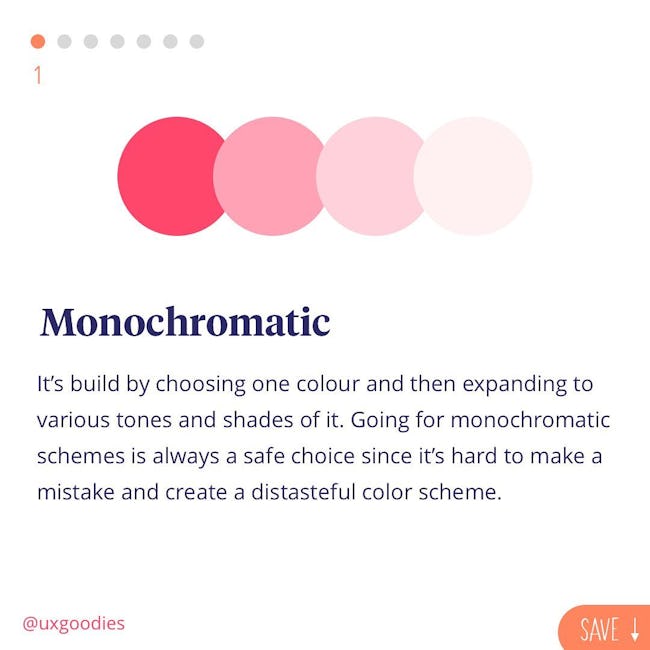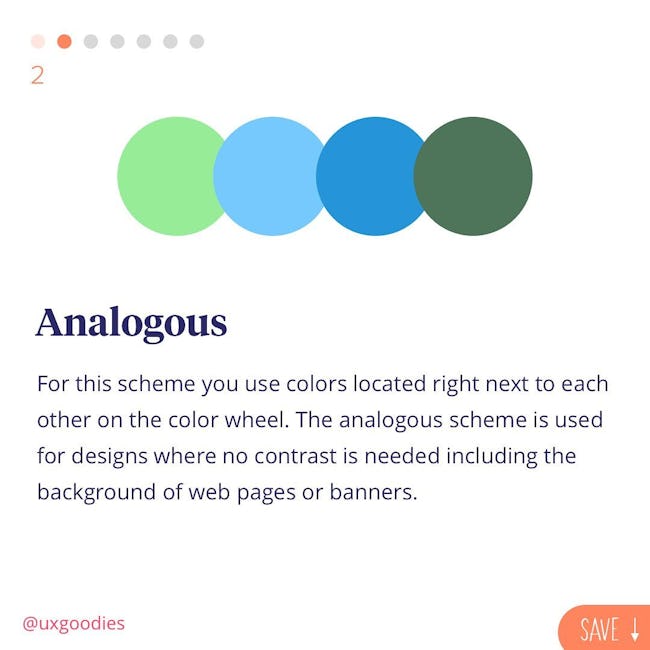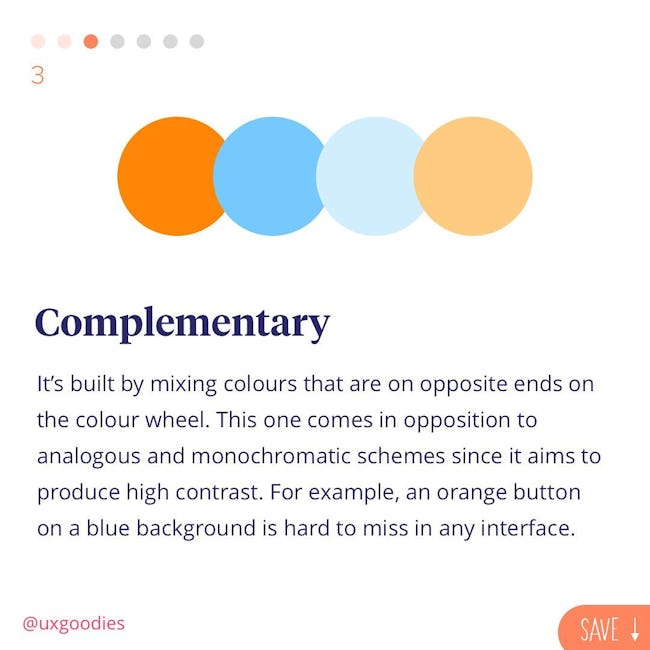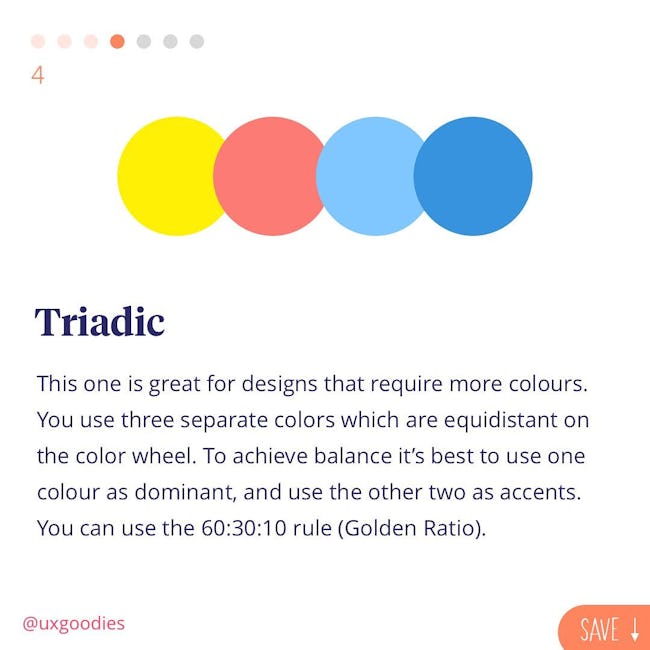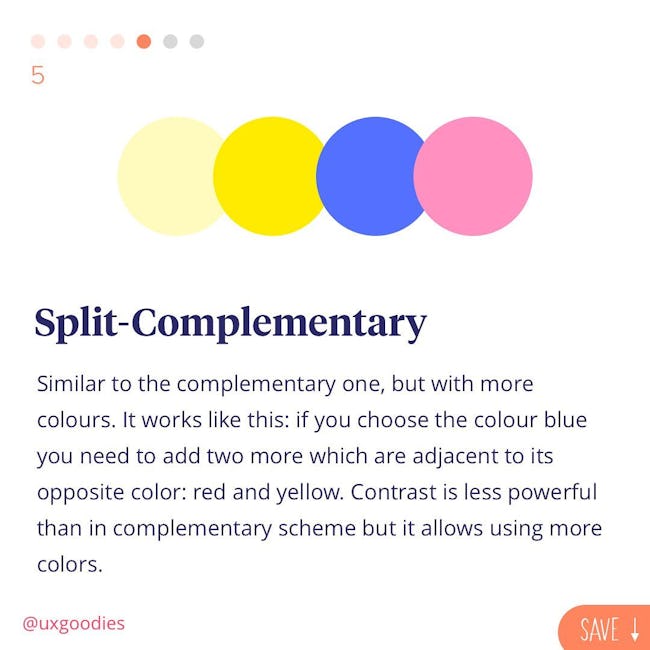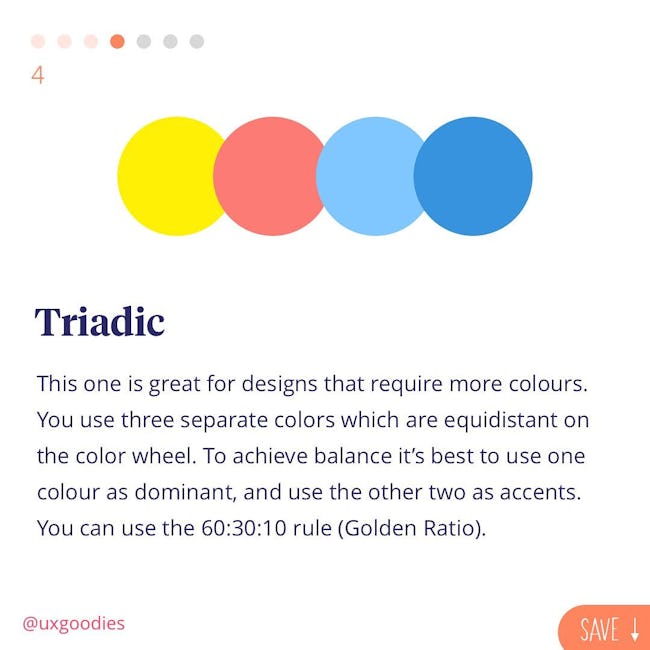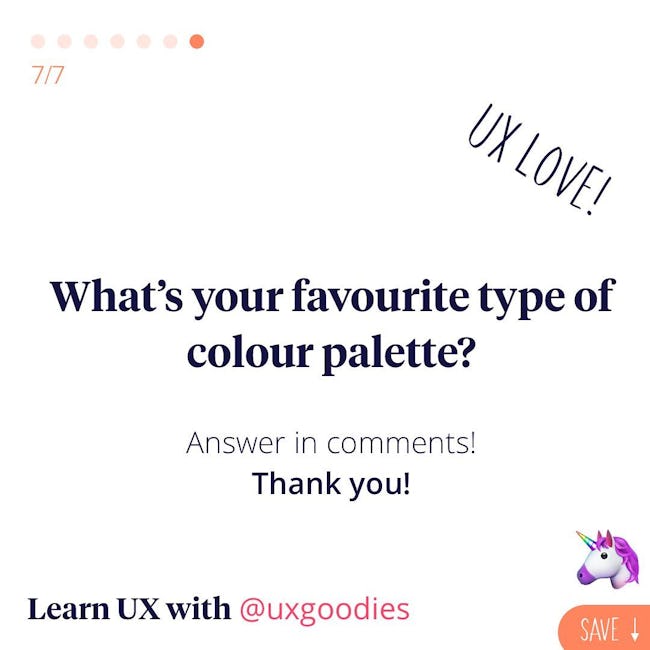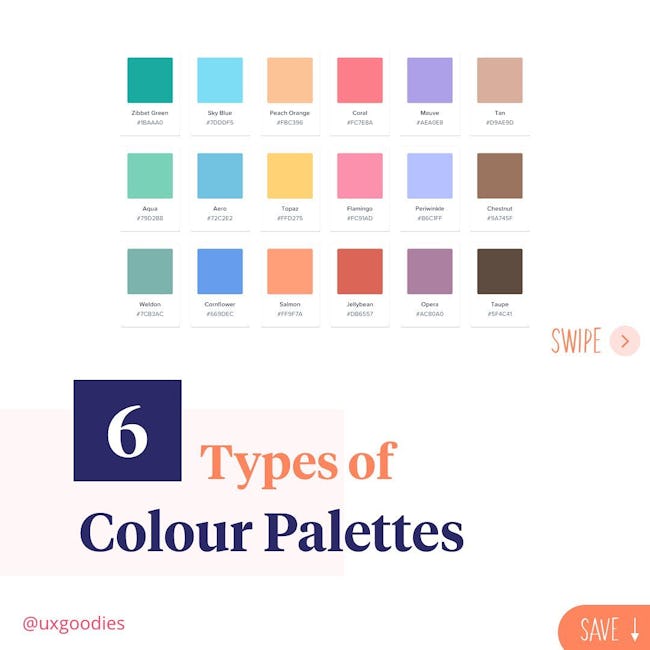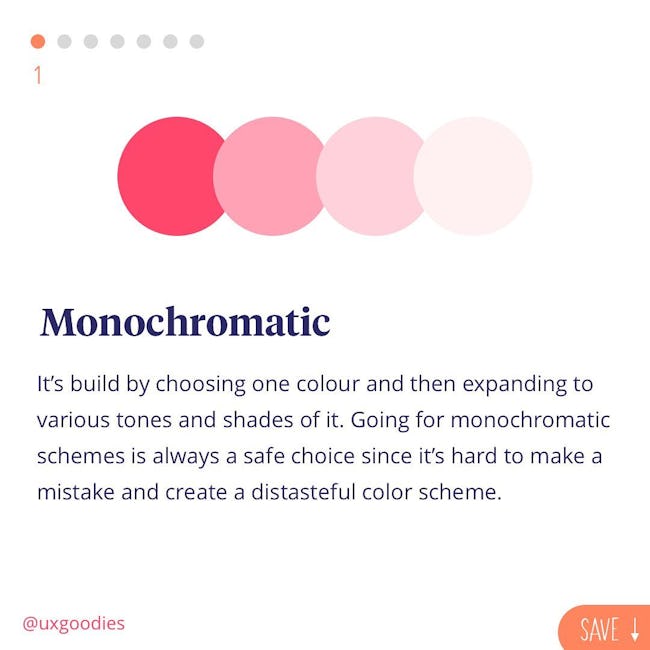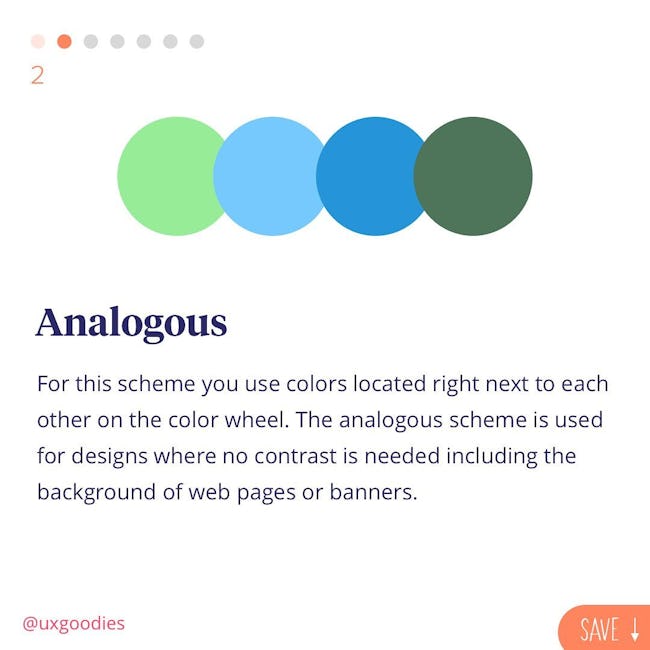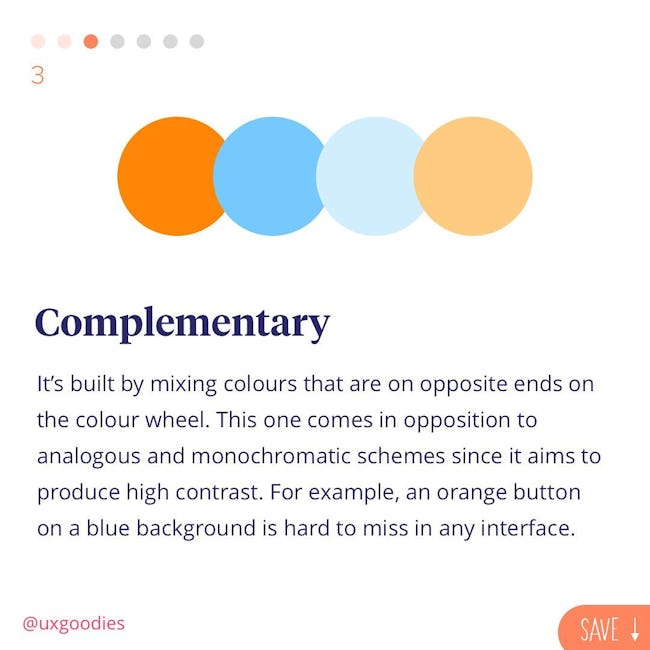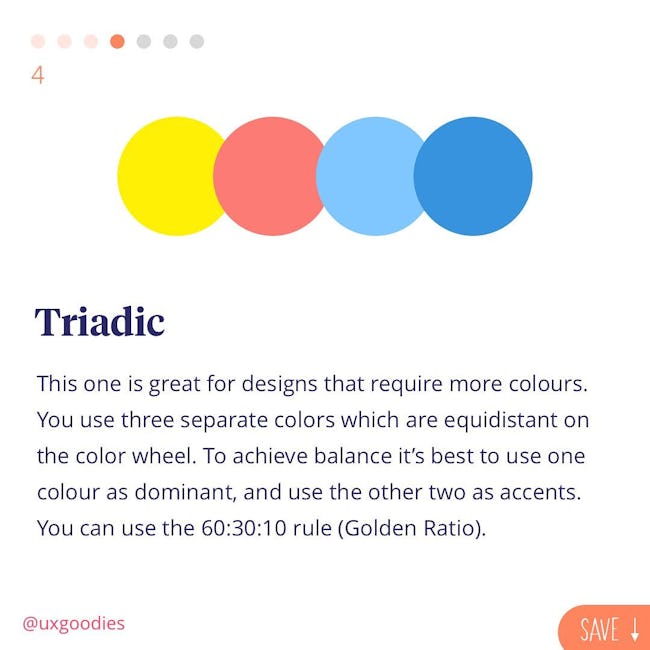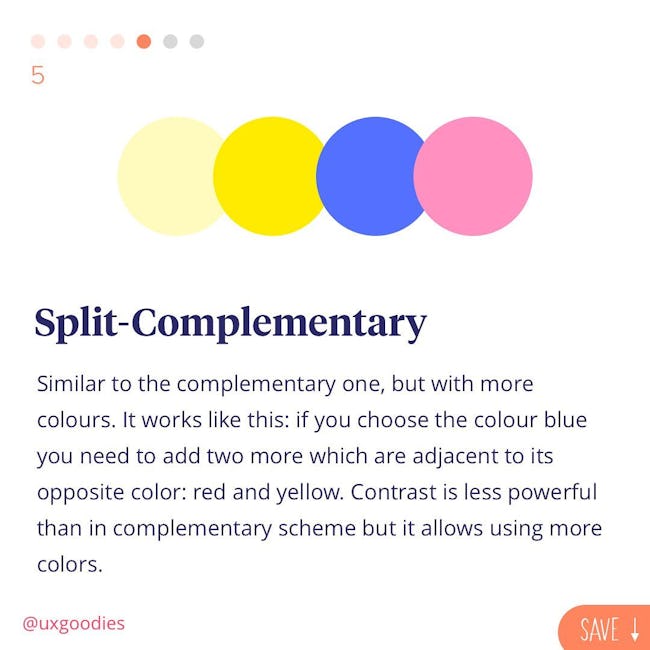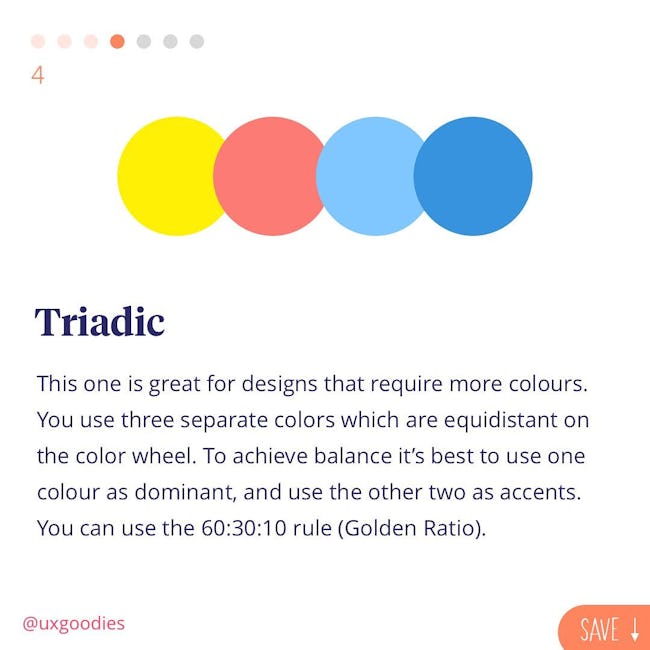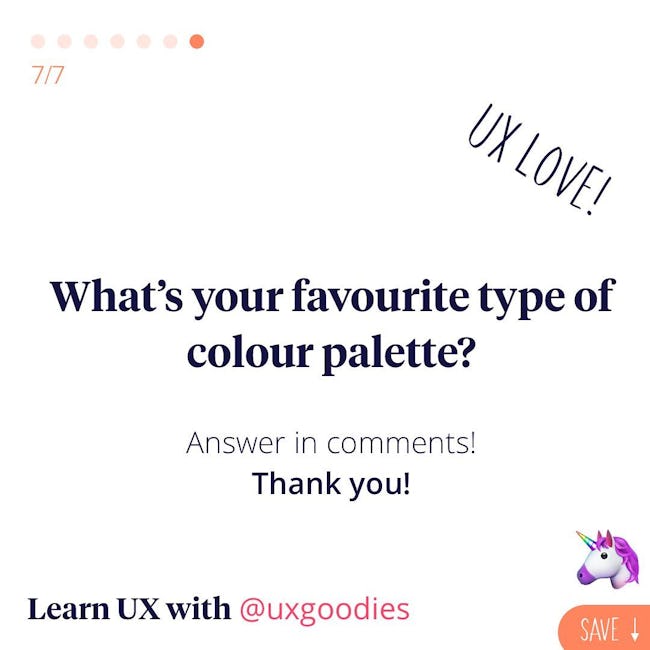 Types of Colour Palettes
Monochromatic
It's build by choosing one colour and then expanding to various tones and shades of it. Going for monochromatic schemes is always a safe choice since it's hard to make a mistake and create a distasteful color scheme.
Analogous
For this scheme you use colors located right next to each other on the color wheel. The analogous scheme is used for designs where no contrast is needed including the background of web pages or banners.]
Complementary
It's built by mixing colours that are on opposite ends on the colour wheel. This one comes in opposition to analogous and monochromatic schemes since it aims to produce high contrast. For example, an orange button on a blue background is hard to miss in any interface.
Triadic
This one is great for designs that require more colours. You use three separate colors which are equidistant on the color wheel. To achieve balance it's best to use one colour as dominant, and use the other two as accents. You can use the 60:30:10 rule (Golden Ratio).
Split-Complementary
Similar to the complementary one, but with more colours. It works like this: if you choose the colour blue you need to add two more which are adjacent to its opposite color: red and yellow. Contrast is less powerful than in complementary scheme but it allows using more colors.
Tetradic
Also called double-complementary. It's built on four colors from the wheel which are complementary pairs. This palette is hard to pull-off but if you do everything right, you might get amazing results. Still, I'd reserve this one for more experienced designers.
More booklets by Ioana Adriana Teleanu
More Design booklets
Your recently viewed booklets
See all booklets