Booklet
Type Tools, Typography Resources To Improve Your Workflow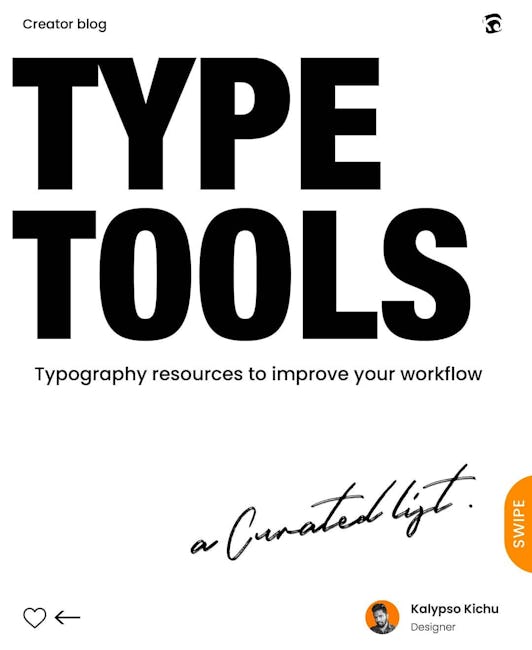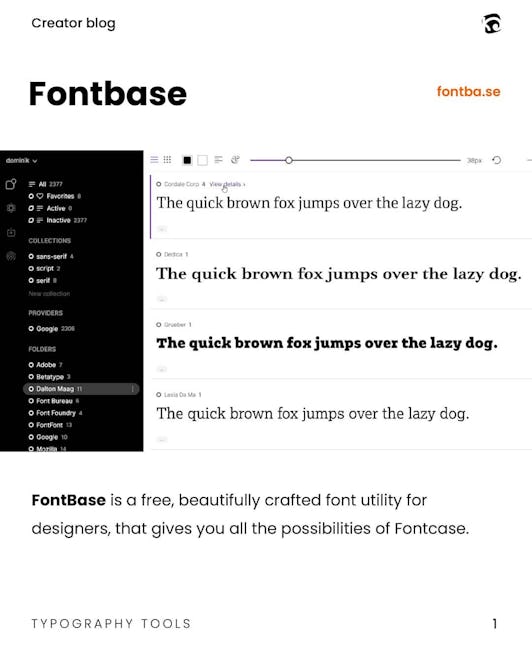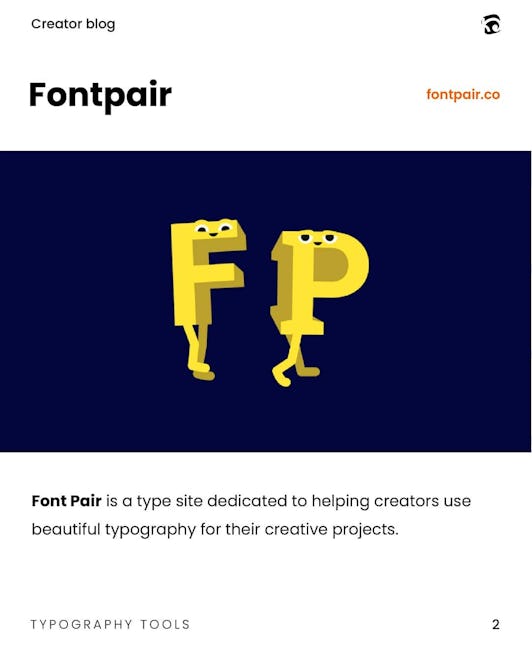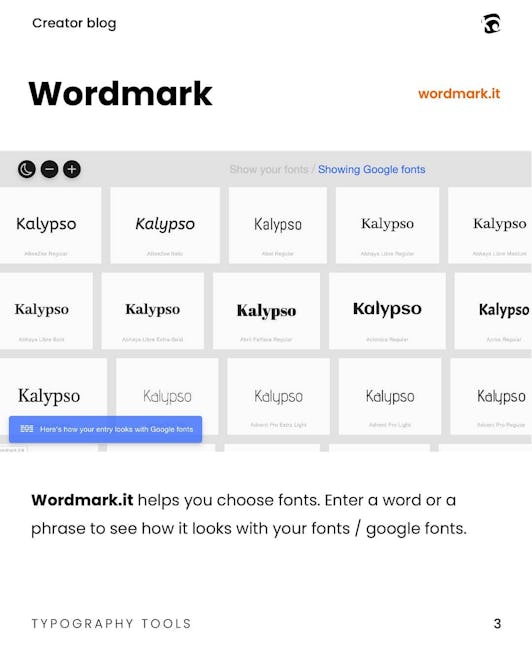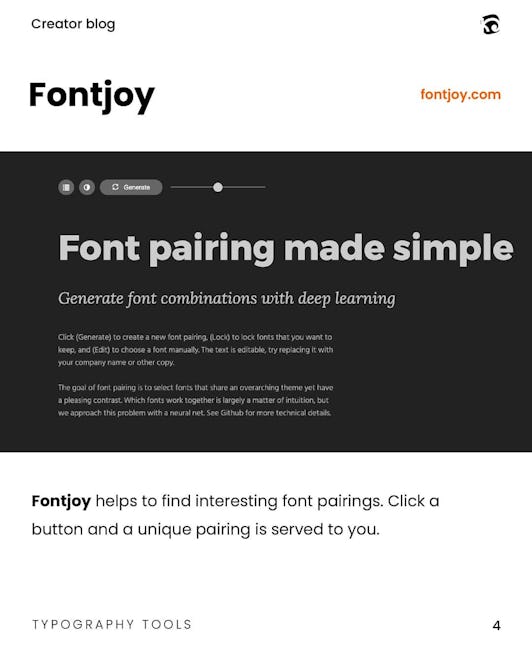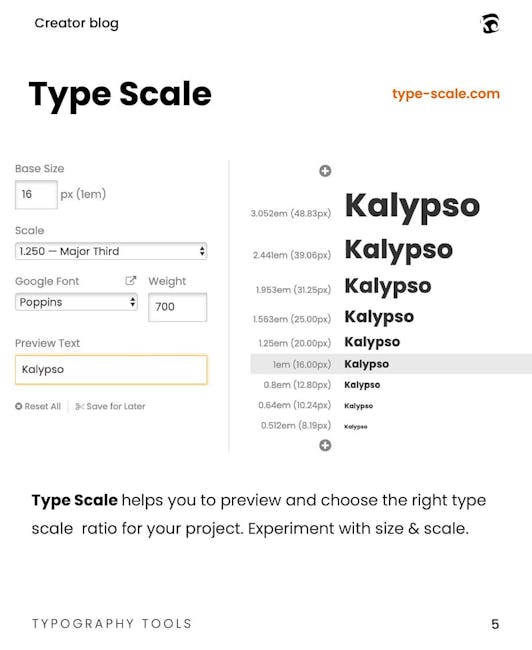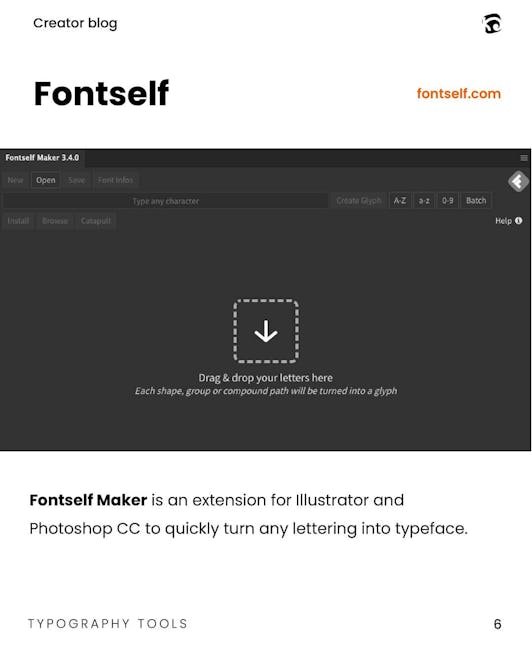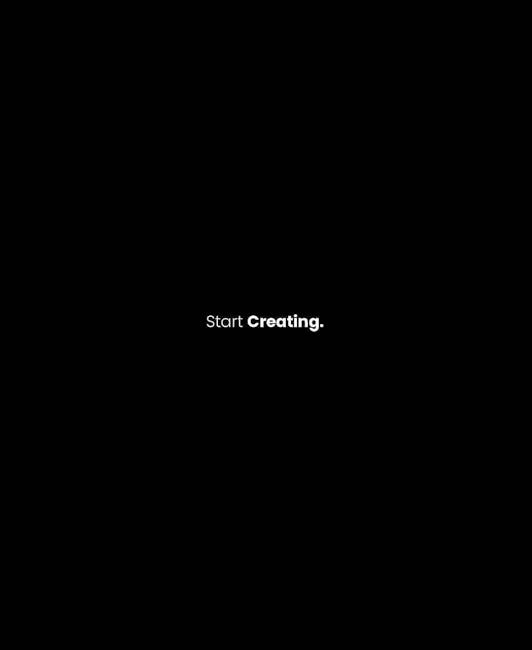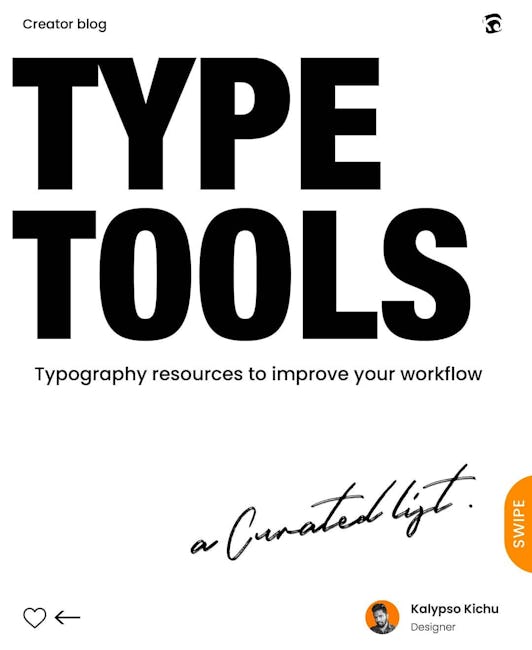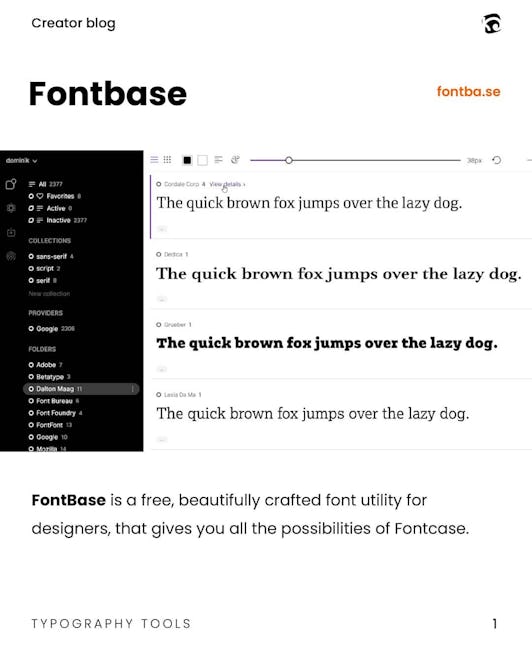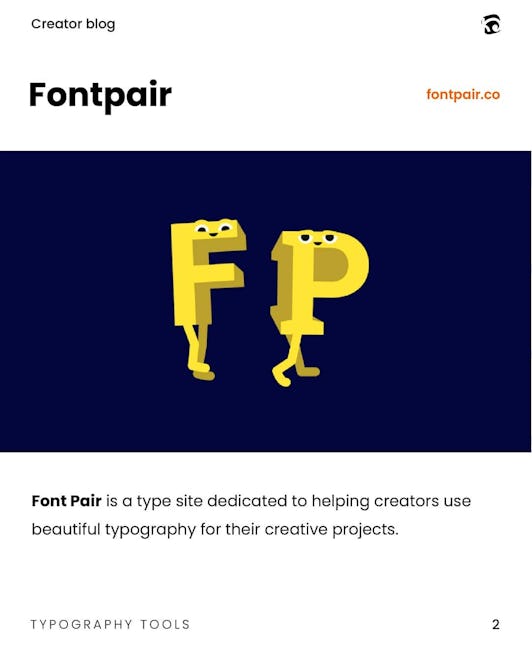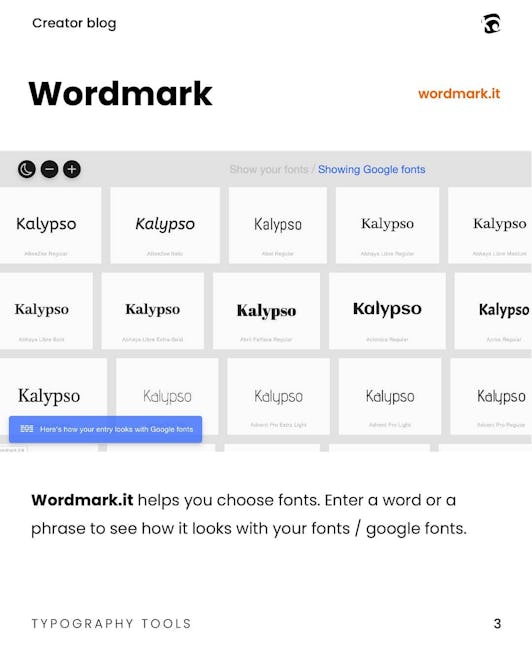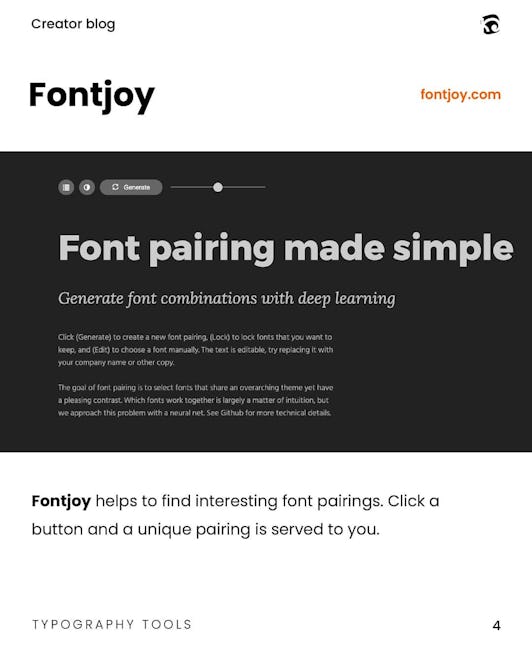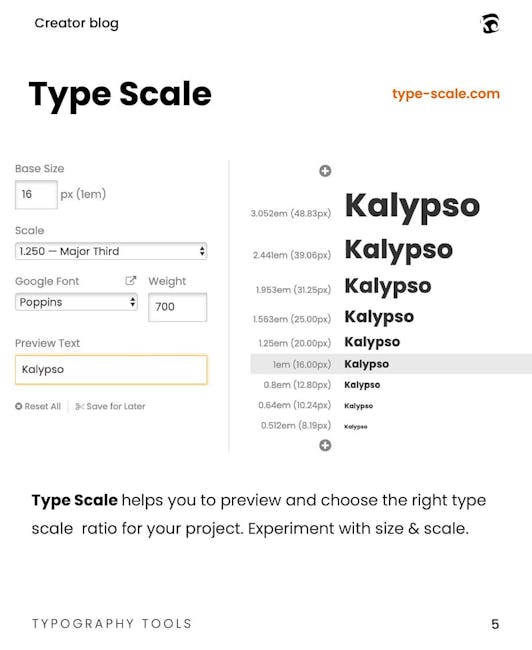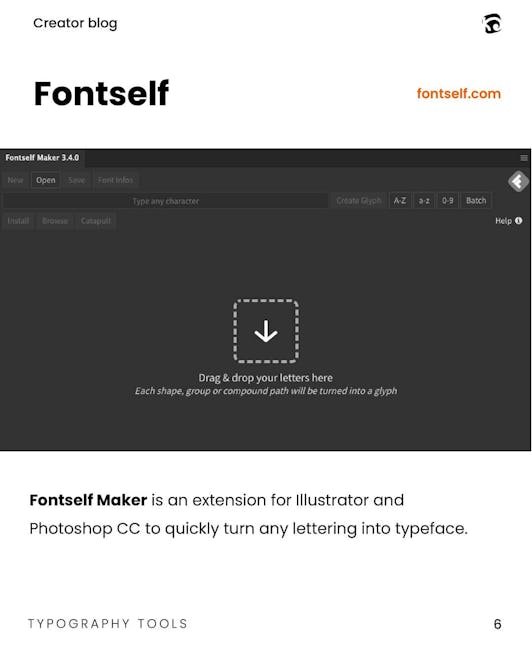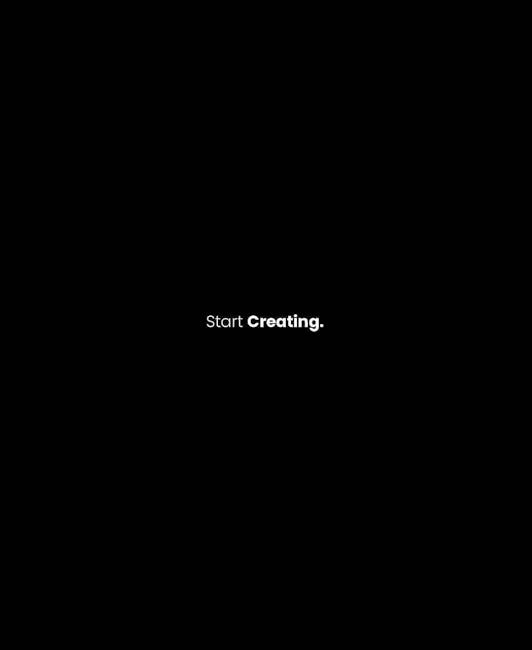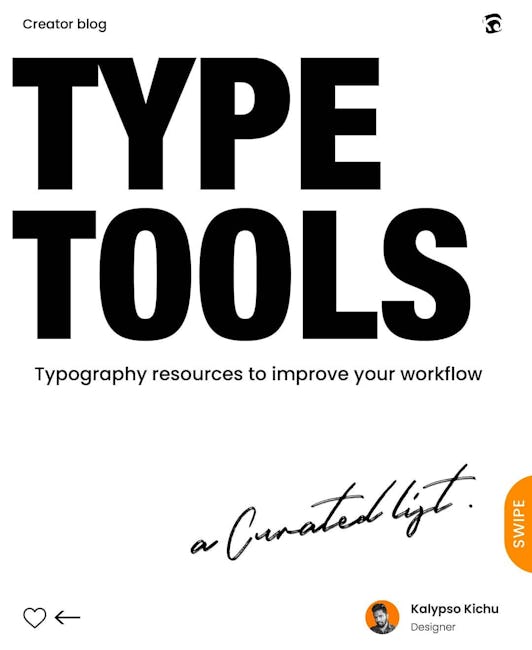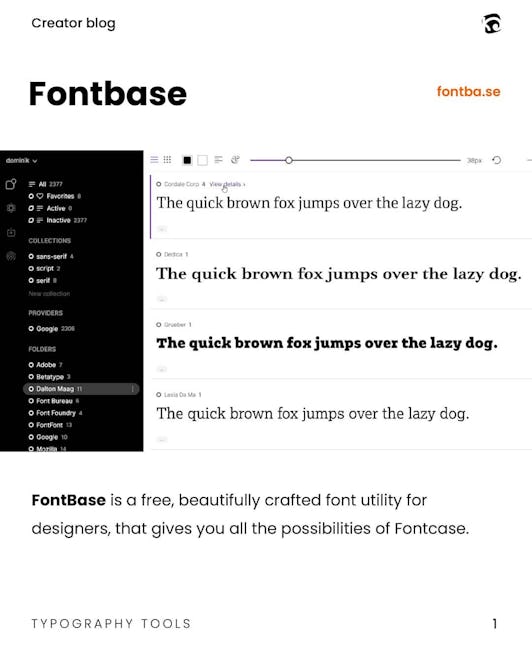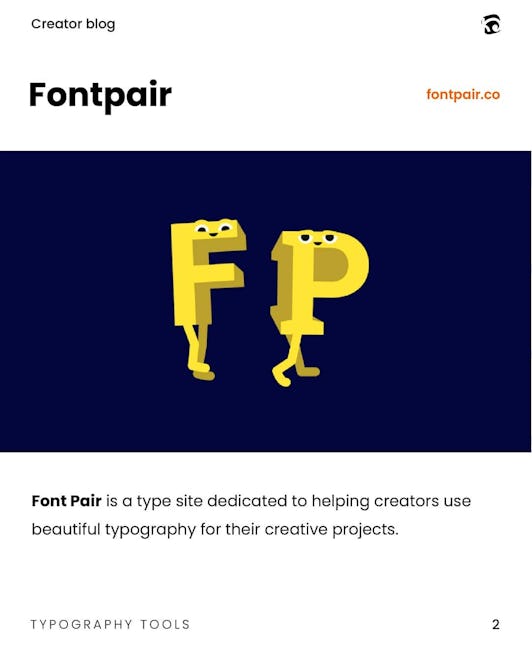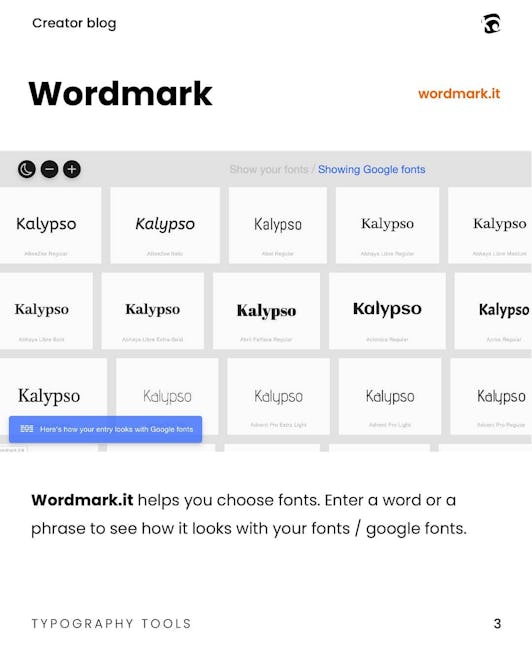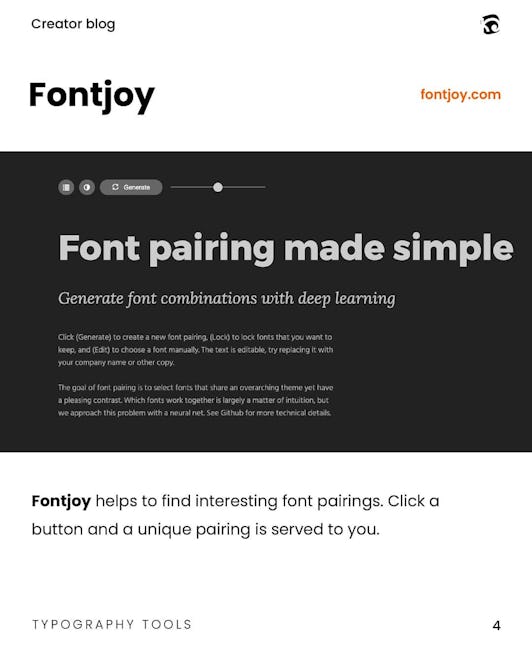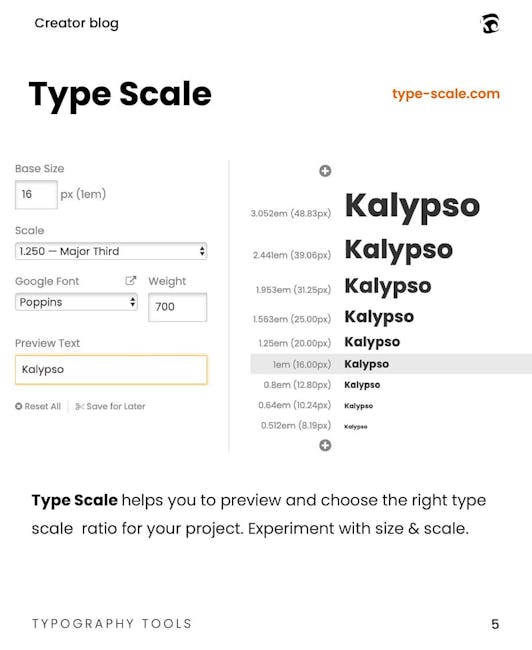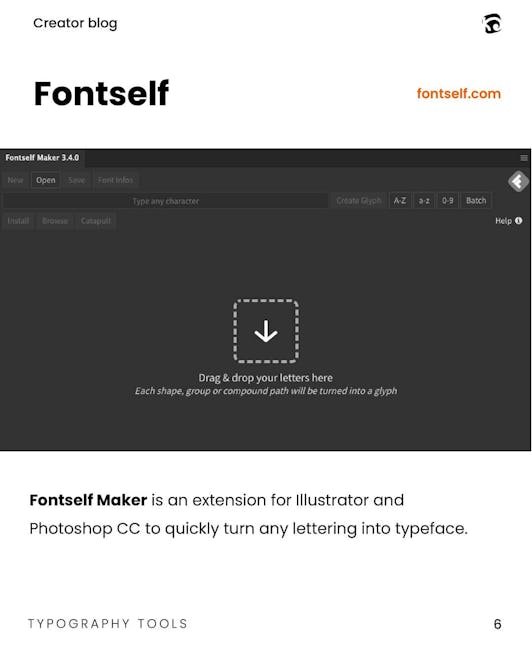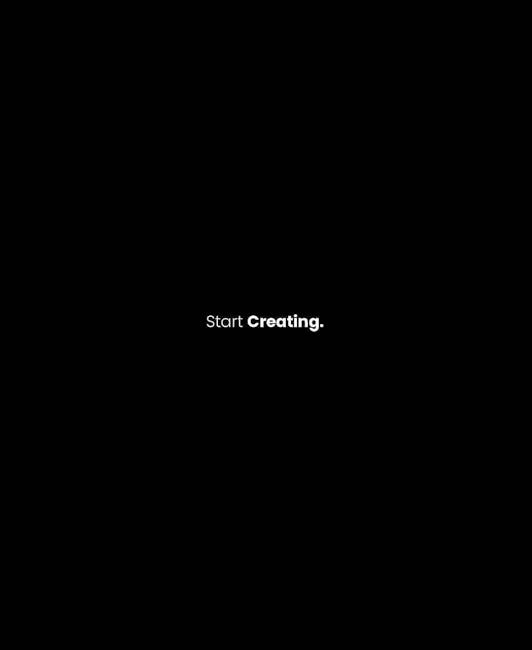 Type Tools, Typography Resources To Improve Your Workflow
FontBase
is a free, beautifully crafted font utility for designers, that gives you all the possibilities of Fontcase.
Font Pair
is a type site dedicated to helping creators use beautiful typography for their creative projects.
Wordmark
it helps you choose fonts. Enter a word or a phrase to see how it looks with your fonts / google fonts.
Fontjoy
helps to find interesting font pairings. Click a button and unique pairing is served to you.
Type Scale
helps you to preview and choose the right type scale ratio for your project. Experiment with size & scale.
Fontself Maker
is an extension for illustrator and Photoshop CC to quickly turn any lettering into typeface.
Start Creating
More booklets by kalypso
More Design booklets
Your recently viewed booklets
See all booklets