Booklet
Type Terminology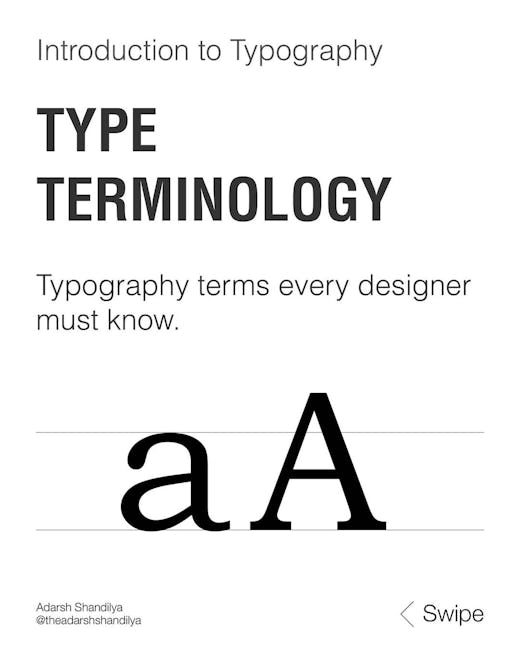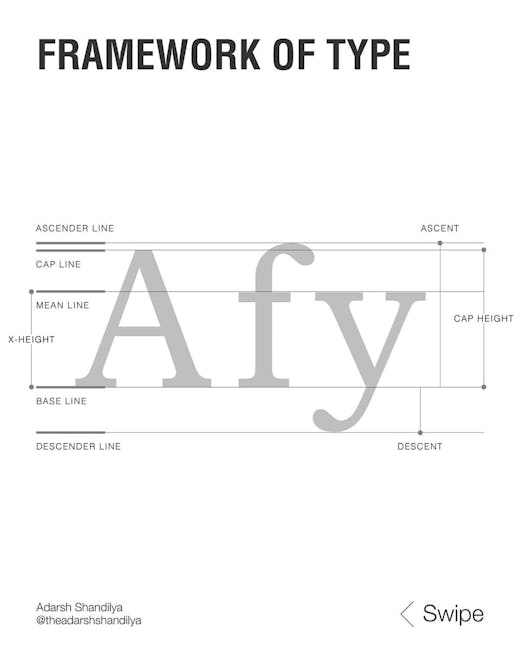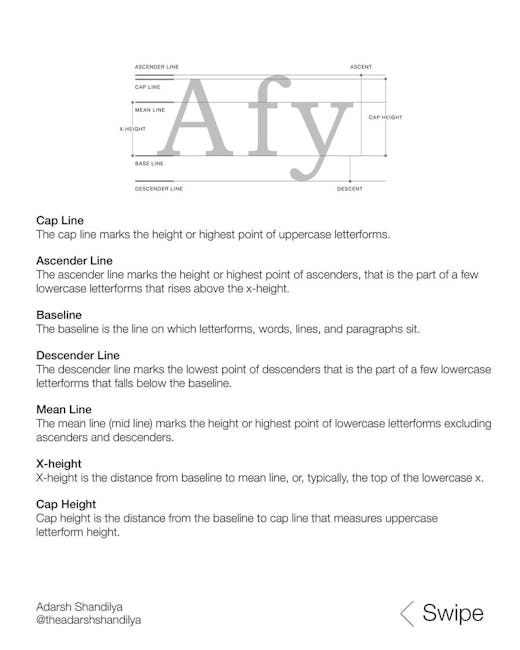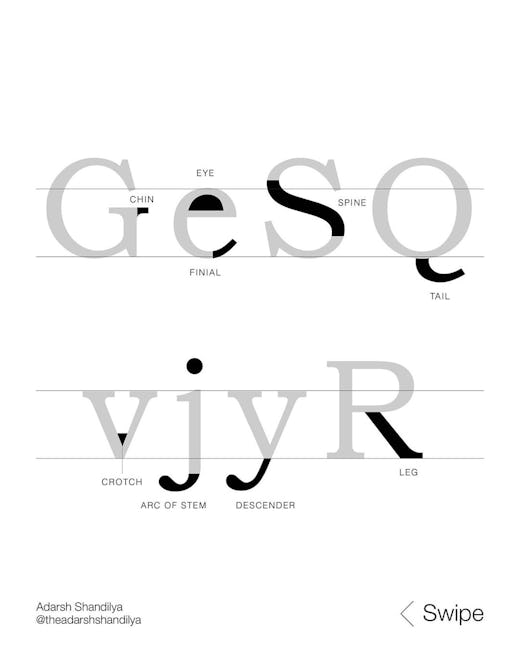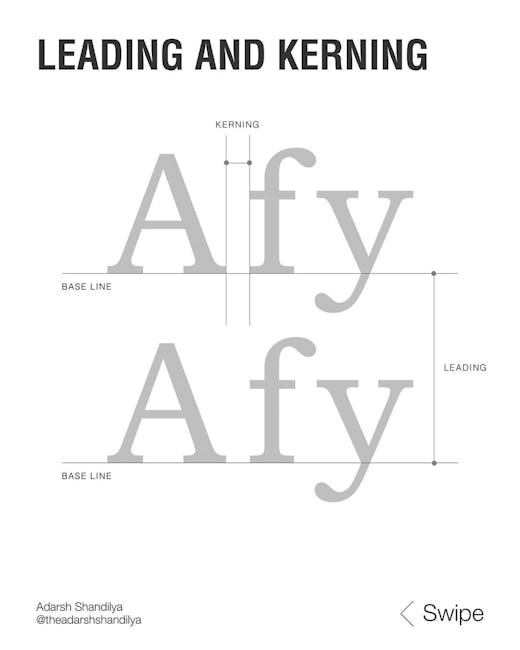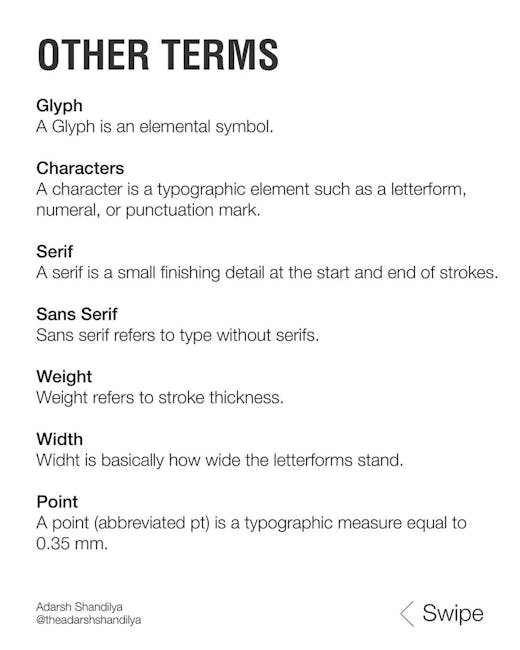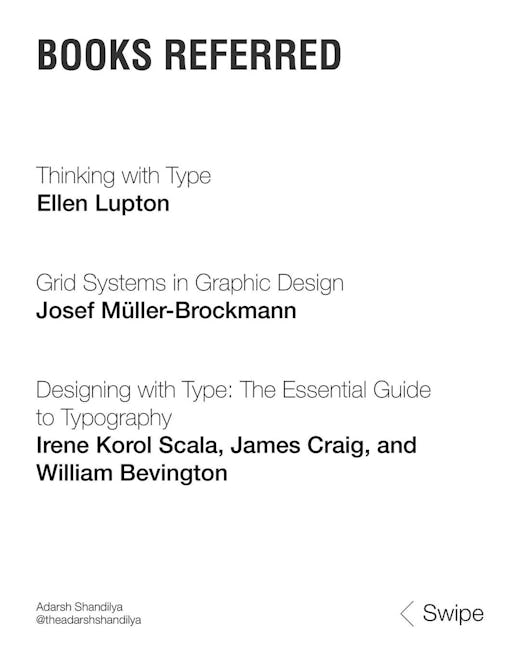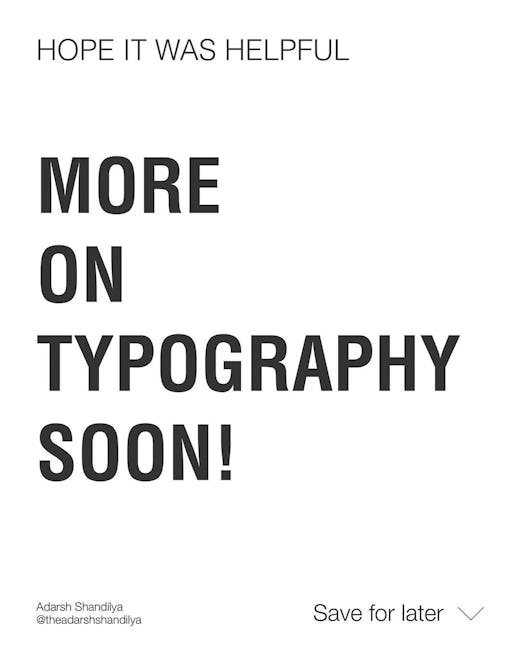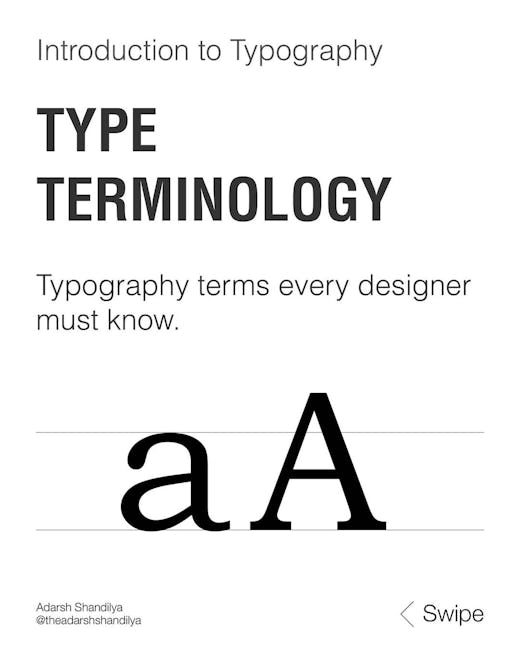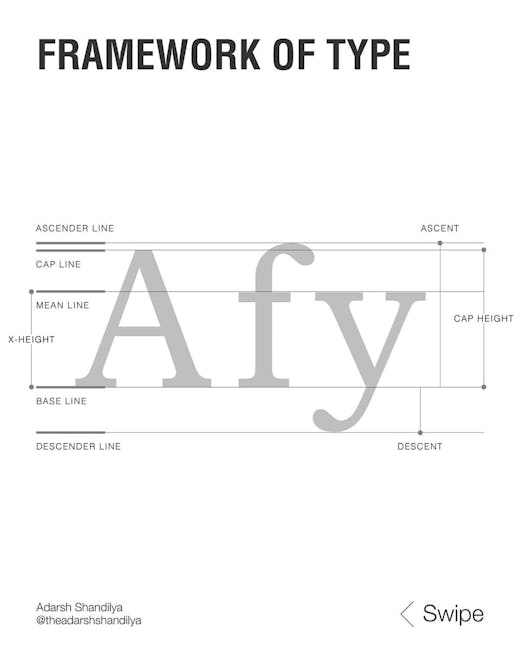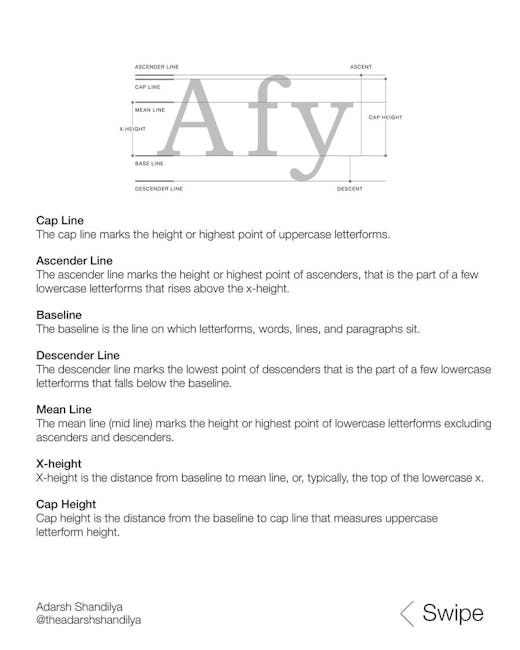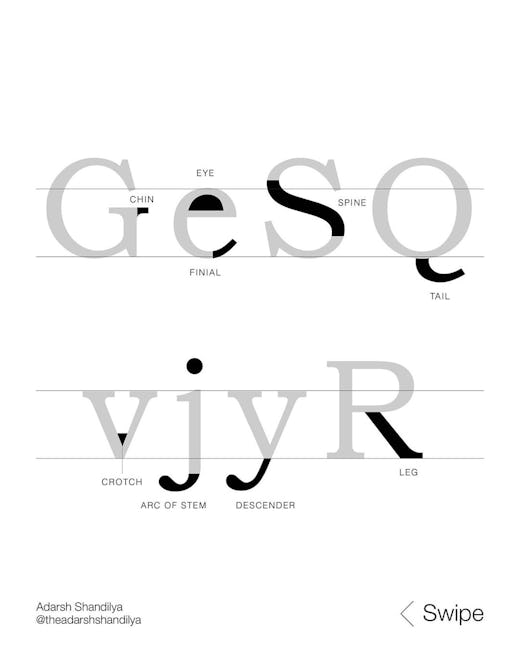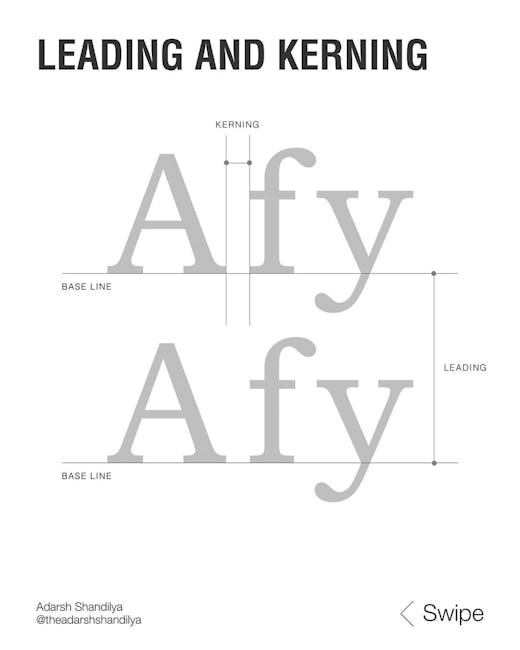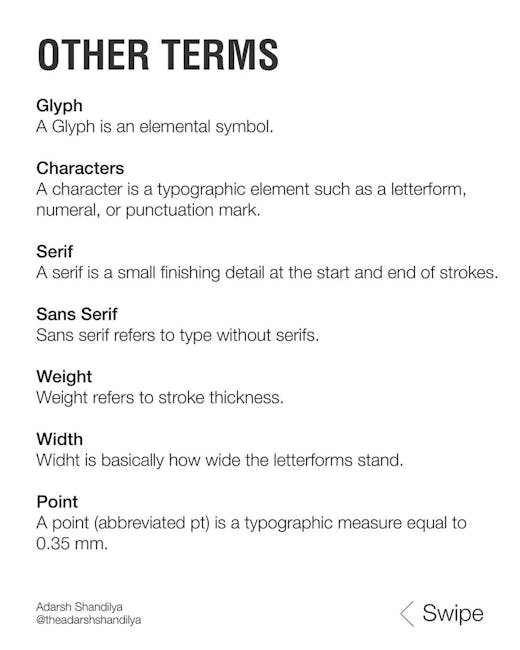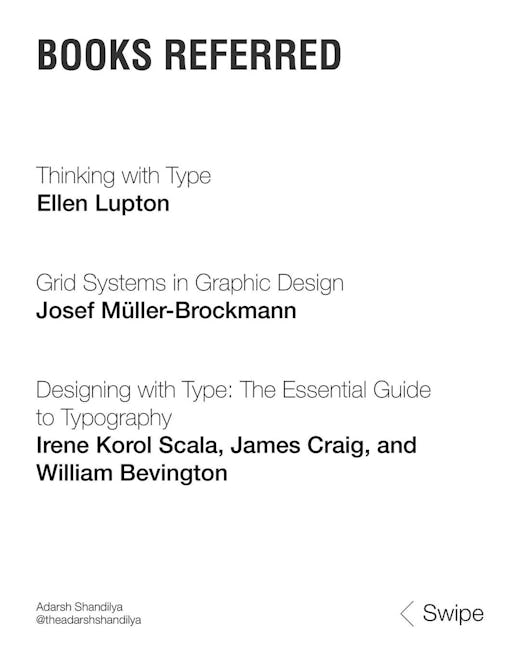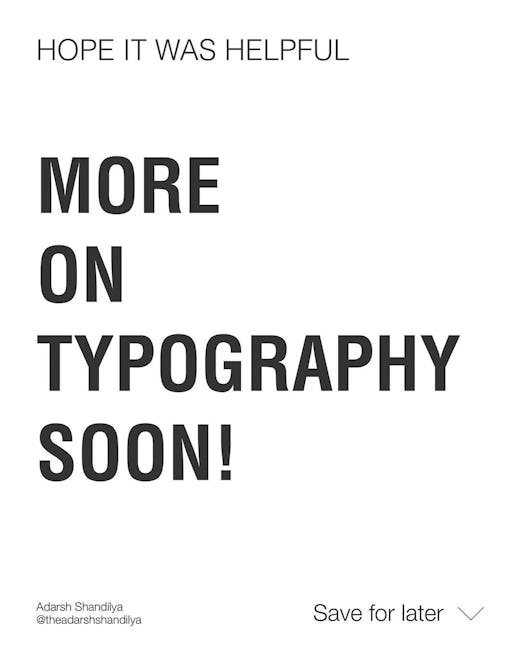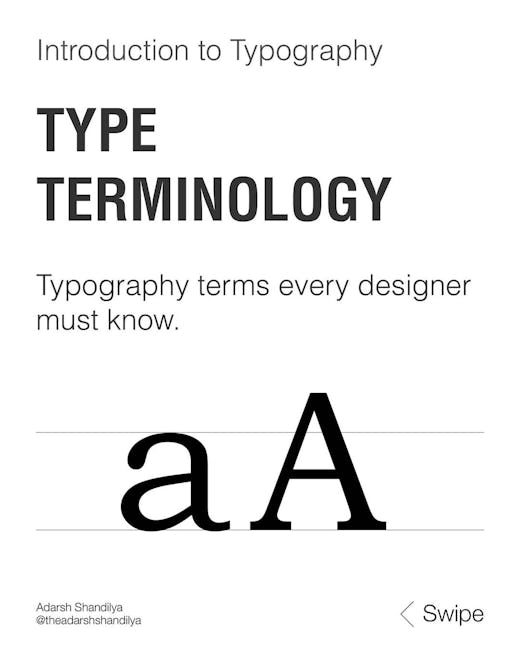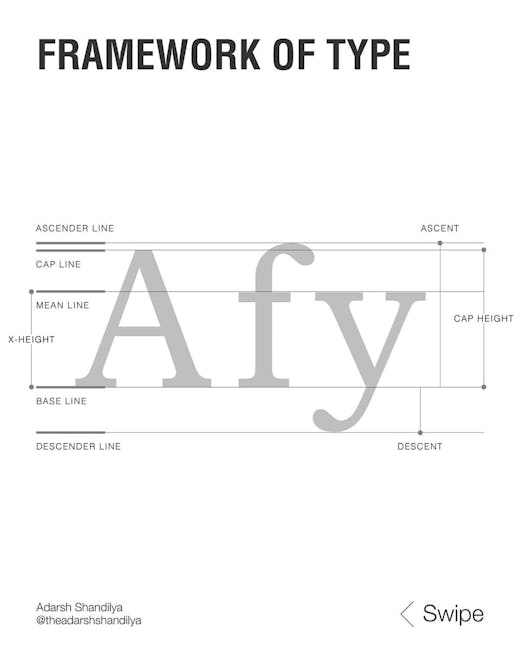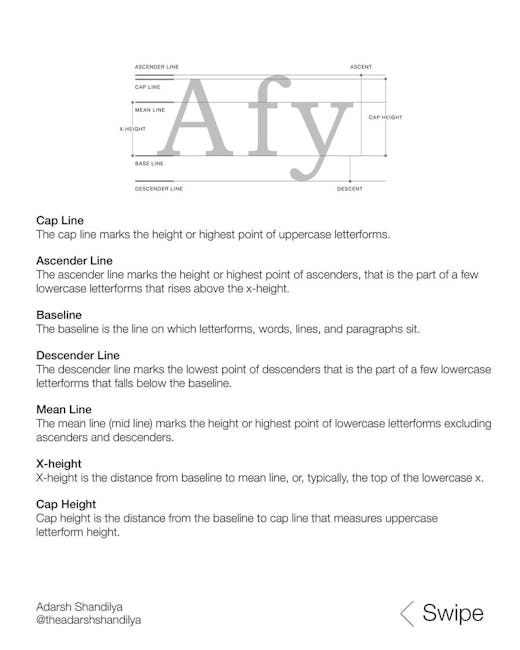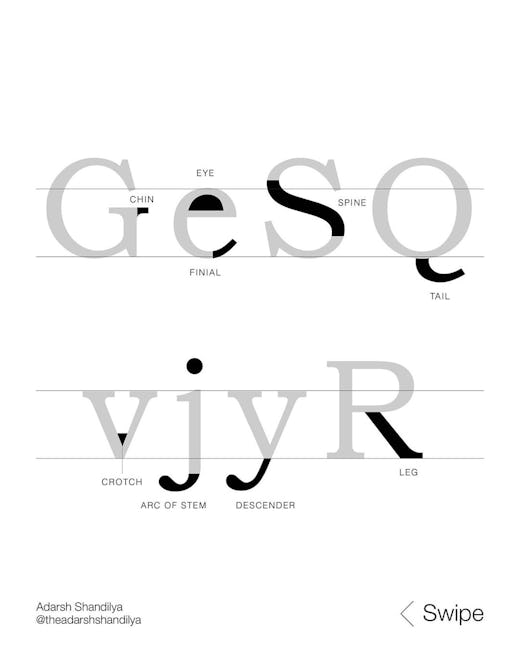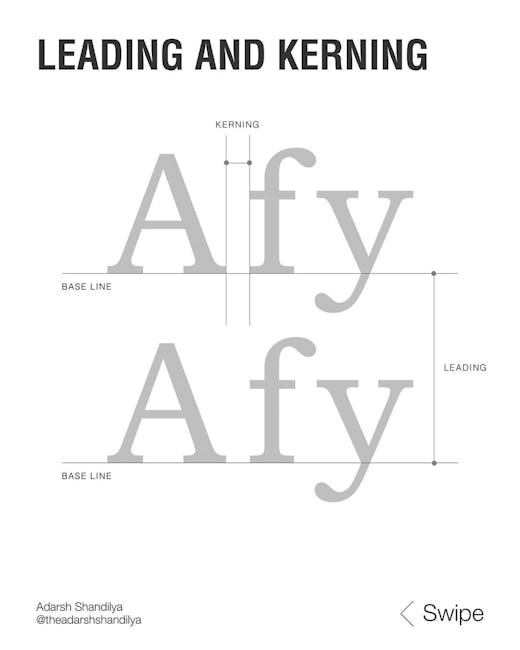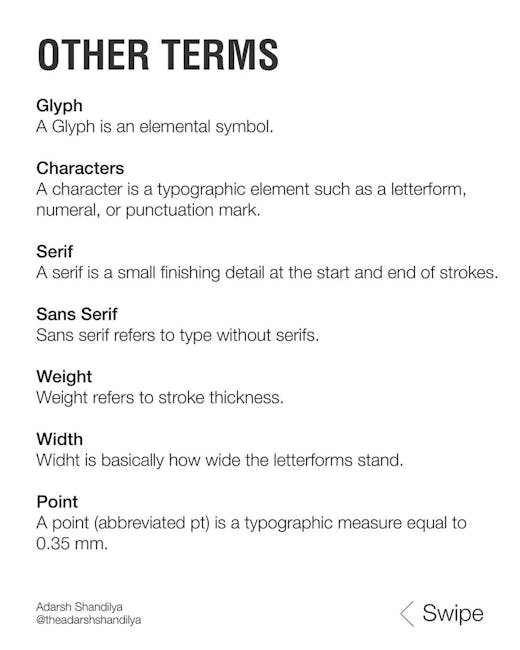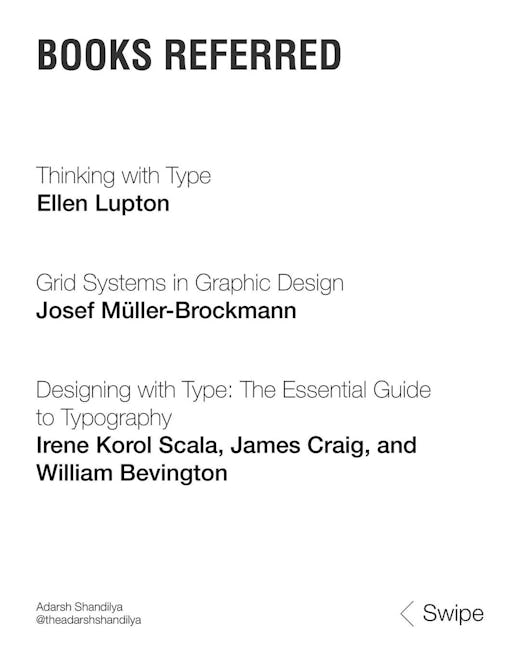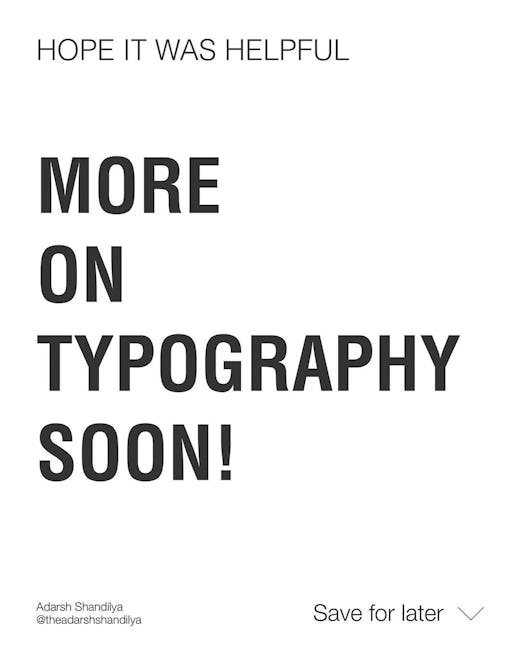 Introduction to Typography
TYPE TERMINOLOGY
Typography terms every designer must know.
Framework of type
Cap Une
The cap line marts the height or highest pewit of uppercase letterforms.
Ascender Line
The ascender line marks the height or highest point of ascenders, that is the part of a few lowercase letterforms that rises above the x-height.
Baseline
The baseline is the me on which letterforms, words, lines, and paragraphs sit.
Descender Line
The descencter line marts the lowest point of descenders that «s the part of a few lowercase letterforms that falls be*>w the baseline.
Mean Line
The mean ine (mid line) marks the height or highest point of lowercase letterforms excluding ascenders and descenders.
X-height
X-height is the distance from baseline to mean line, or, typically, the top of the lowercase x.
Cap Height
Cap height is the distance from the baseline to cap me that measures uppercase letterform height.
Parts of type
Leading and kerning
OTHER TERMS
Glyph
A Glyph is an elemental symbol.
Characters
A character is a typographic element such as a letterform, numeral, or punctuation mark.
Serif
A serif is a small finishing detail at the start and end of strokes.
Sans Serif
Sans serif refers to type without serifs.
Weight
Weight refers to stroke thickness.
Width
Widht is basically how wide the letterforms stand.
Point
A point (abbreviated pt) is a typographic measure equal to 0.35 mm.
BOOKS REFERRED
Thinking with Type
Ellen Lupton
Grid Systems in Graphic Design
Josef Müller-Brockmann
Designing with Type: The Essential Guide to Typography
Irene Korol Scala, James Craig, and William Bevington
HOPE IT WAS HELPFUL
MORE ON TYPOGRAPHY SOON!
More booklets by Adarsh Shandilya
More Design booklets
Your recently viewed booklets
See all booklets